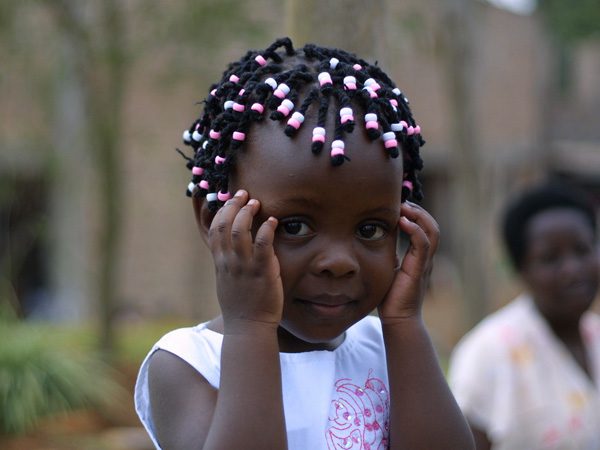 When it comes to young kids hair fashion Afro kids really know how to look fun and colorful. The thick black Afro curls are great in a number of different styles, and even the smallest kiddies have amazing hair fashion that will make you go wow. In kids hairstyles the thing to look for is a cute and neat look that stays the same even when the kid is out playing or being a bit rough. Black Kids Hairstyles use fun and imagination to create many great hair looks that stay the same through the day while looking awesome Afro.
When you have soft and thick black curls to play with, there are many styles you can try. Many hairstyles come down from the ancient tribal communities, in which the elders of the community used to style the hair of the younger ones. That same traditional feel with a modern touch continues till today. If your kid is just beginning to get his natural beautiful black curls you can celebrate by fashioning his first cute braids. Use colorful beads to finish the look and watch the little one's face light up. If the kid is slightly older you can have so much fun braiding his or her hair with many cool patterns in braids fashion. You can even have a heart-shaped braid as a part of the hairstyle. Another cool hiar style especially for young boys can with dreadlocks for the head. Umbrella style dreadlocks hanging a little above the forehead look really cute. For very small girls cute black hairstyles can include puffy side ponies, a top bun, or even long braided hair.
If you like this article, you might be interested in some of our other articles on Layered Hairstyles For Long Hair, Cute Girl Hairstyles, Hairstyles For Long Straight Hair and Long Hair Updos.
Cute Beady Kid Hair
Baby pink and pistachio colored beads look deliciously like a cake in this black braided little kid's hairstyle.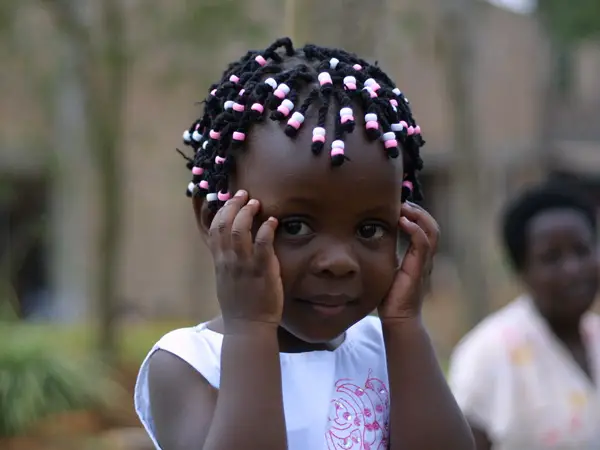 Summer Girl Black Hairstyle
This great summer look really suits Afro kids. See how the tight braided hair comes with a side parting for a neat girl's hairstyle.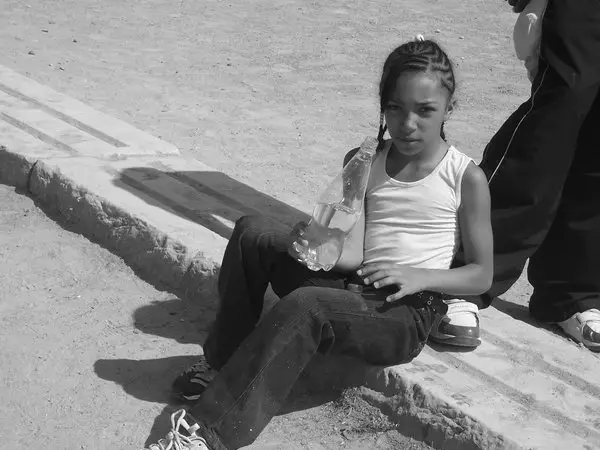 Fresh Black Braids Heart
This young lady has really taken time to get her Afro hairstyle right. The tight braids all over the head even have a cute heart pattern.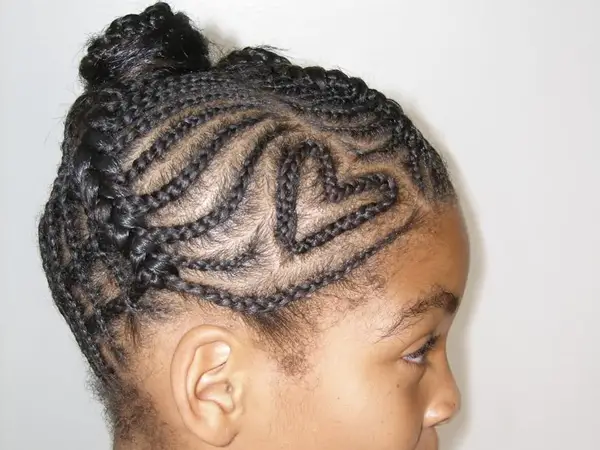 Cool Black Kids Hairstyles
These school kids sport cool Afro hairstyles ranging from umbrella braids for the boy to a top bun for one of the girls.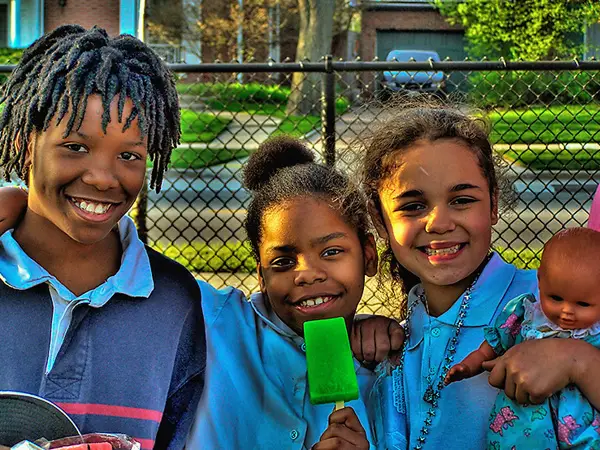 Our Awesome Hairstyles
Everything wild and colorful, from curls making a huge fan around the face, to braided hair, to a short cute crop can be seen in this kids' group picture.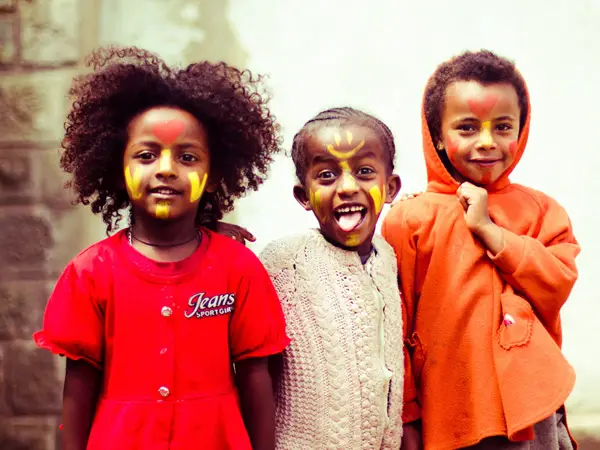 Regular Black Hairstyle
This thick black cropped hairstyle looks smart and neat on Afro boys in their growing up years.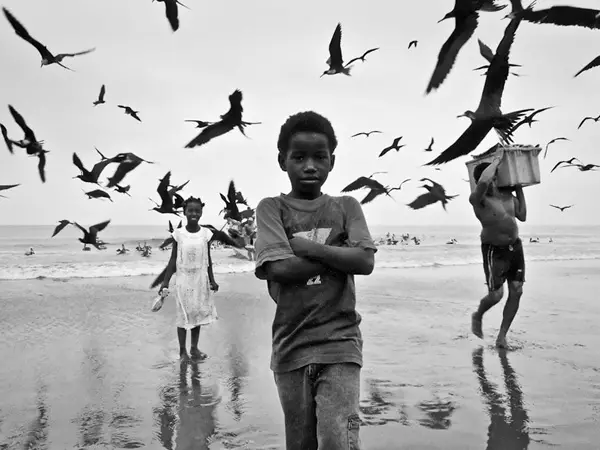 School Kids Black Hair
In this school kids black hairstyle for girls the hair has been pulled tight into braids and made into a top bun, tied with a red velvet cute puff.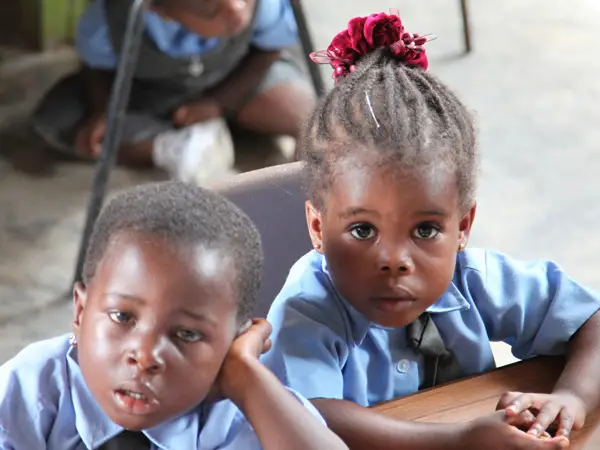 Look At My Black Braids
This little girl has just had her hair braided in a typical Afro fashion. See how she holds on to one cute braid.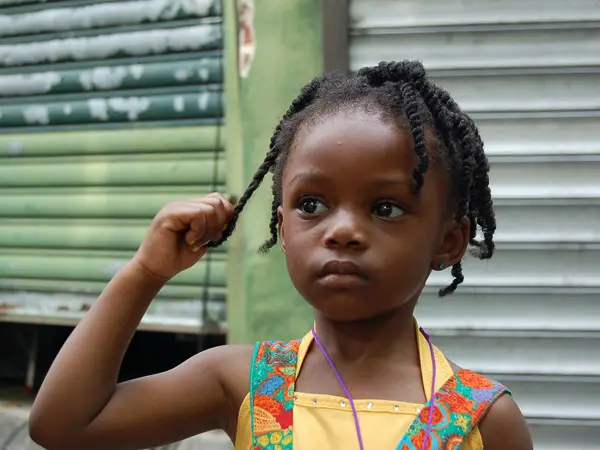 Sunny Black Hairstyles
The little puffy ponytail sticking out on the side and another puffy bun on top combine to make this simple and neat black kids hairstyle.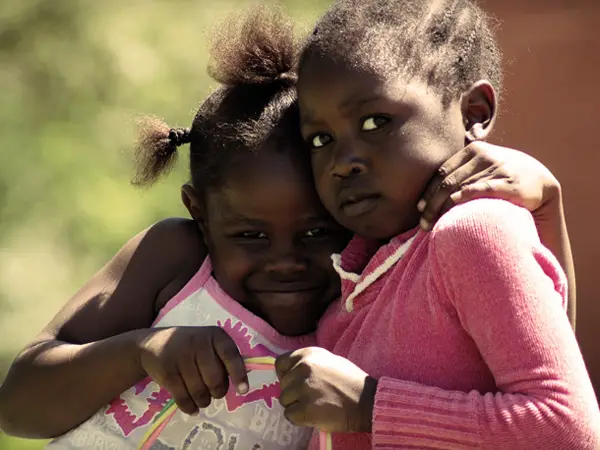 We Blues Rock
Styled in a uniform royal blue these cute kids show off their pretty Afro hairstyles in braids, top buns, and side ponytails.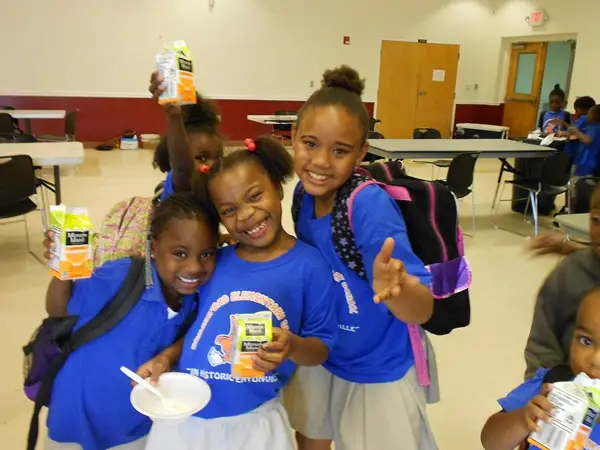 Black Cute Pony Style
Fresh and puffy high ponytails bloom on both sides of this little Afro girl's smiling face as she enjoys a swim.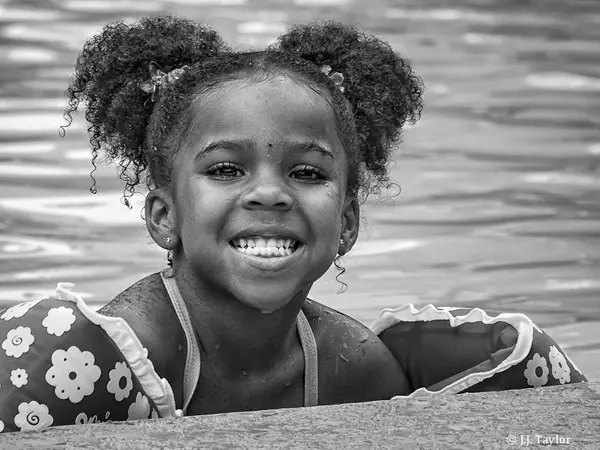 Black Cute Pony Style
Cute Music Style
Nothing goes with this colorful musical event as well as this cute little drummer's getup complete with spiky braided hair.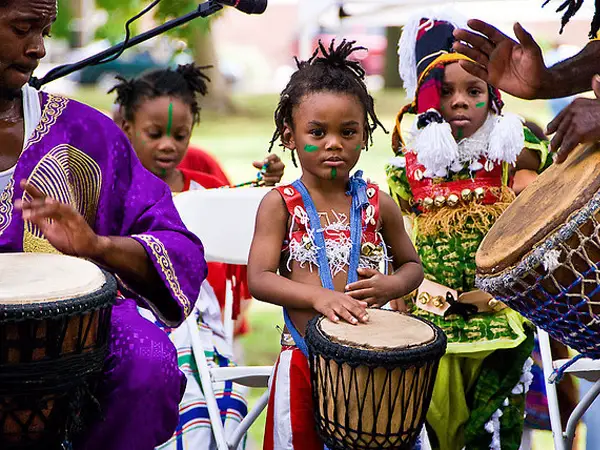 Family Kids Hairstyle
Afro curls can have many great styles. Check out these kids of different ages with hairstyles ranging from a crop,to a soft spiky look, to long black braids.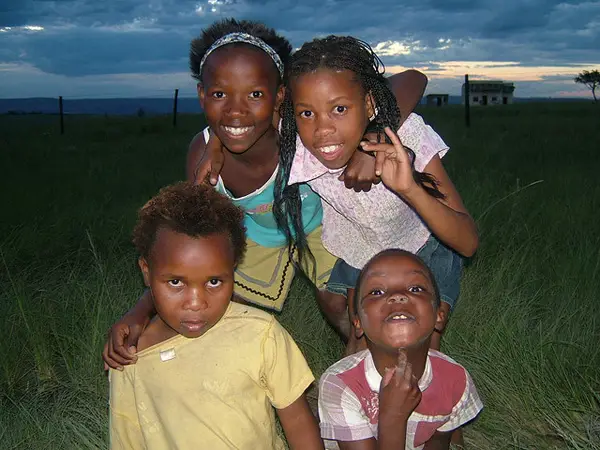 Umbrella Girl Hairstyle
This fresh kids hairstyle with umbrella style braids hanging over the forehead is just right for a formal traditional look.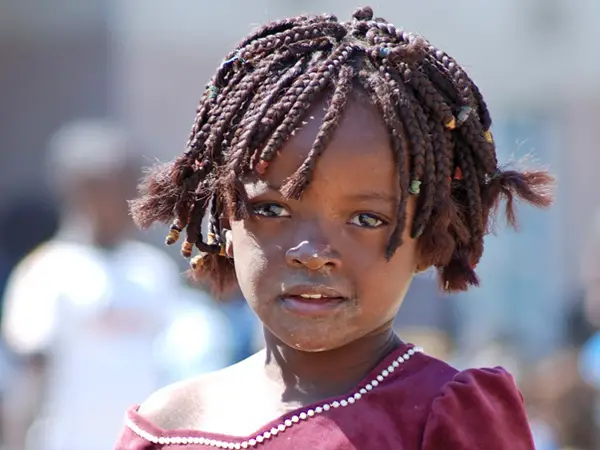 Happy Kids Hair
The guys in this picture have their hair styled very short while the only girl in the group wears two cute side ponies with blue bands.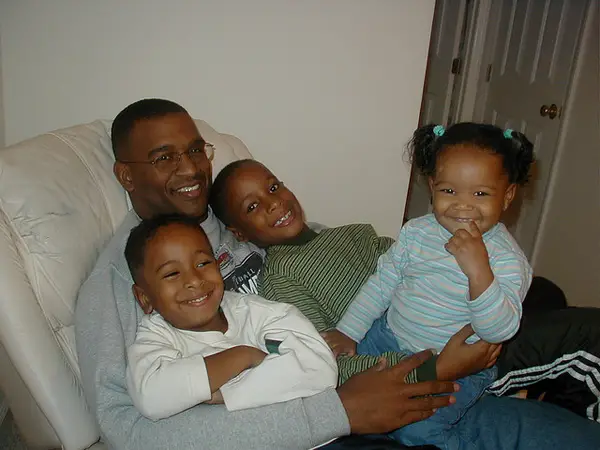 Kiddie Photoshoot Hairstyle
In this photoshoot picture the kid has her hair styled in thick braids with decorations of fat flowers for a really cute effect.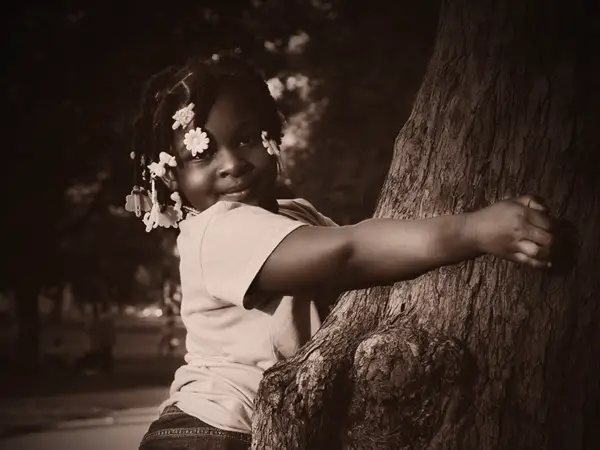 Dazzle Afro Style
Tiny braids dance intricately over the head making for an amazing veil like look in this young girl's short hairstyle.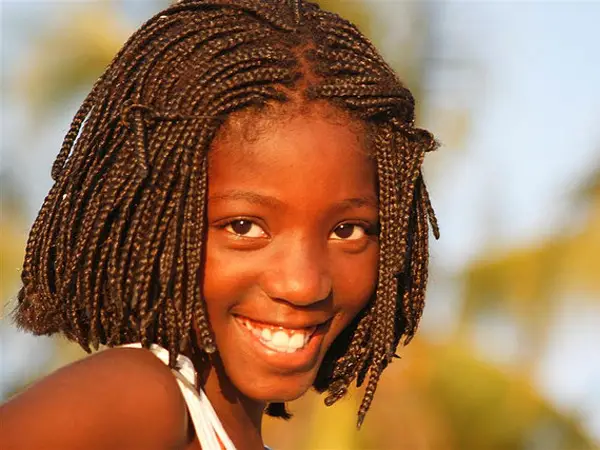 My First Beads Style
Check out this tiny girl who is so proud and happy with the colors of her first beads style braided look.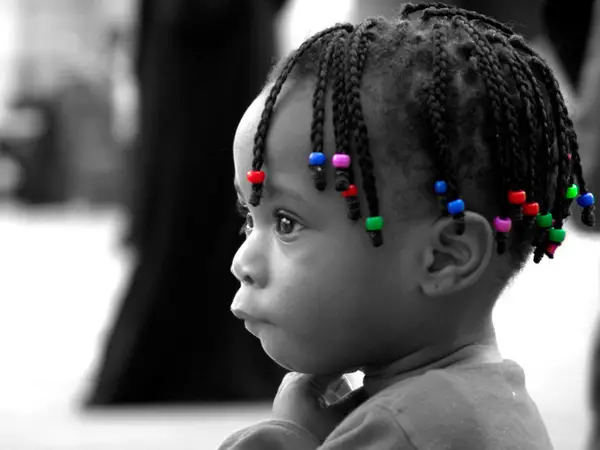 African Traditional Styles
Braids worn in a wrap around style look traditional and completely African in this tribal village kids picture.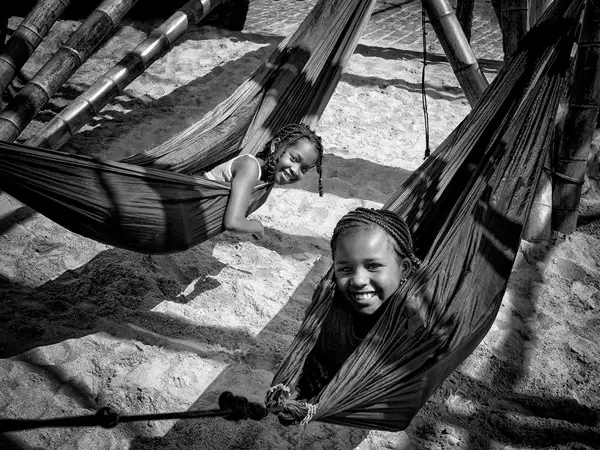 My Sister's Hairstyle
The little man and big daddy in this picture have gone for nearly shaved hairstyles while the little girl shows off her happy long Afro hair.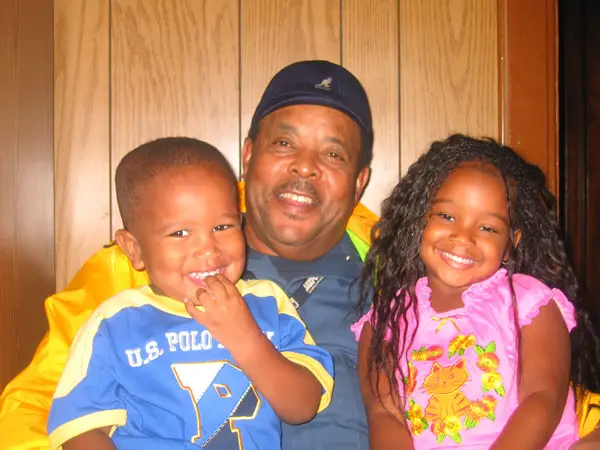 Afro Rocker Boy
Thick curls in dense shapes make a pattern of wildness and freedom around the head of this young boy.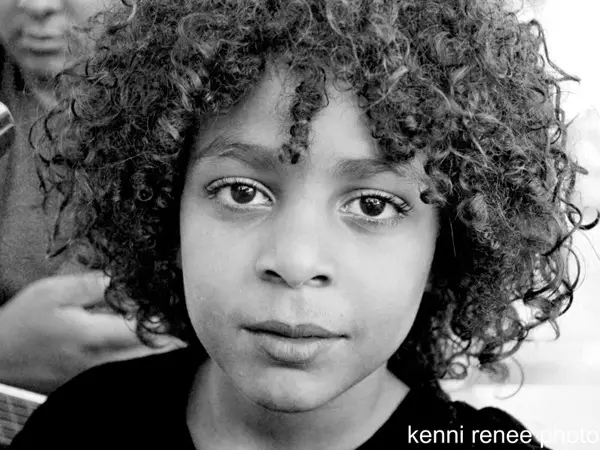 Rustic Black Hairstyle
Traditional Afro black curls can be styled into very short crops, and for the smallest kids, the three buns hairstyle looks cute.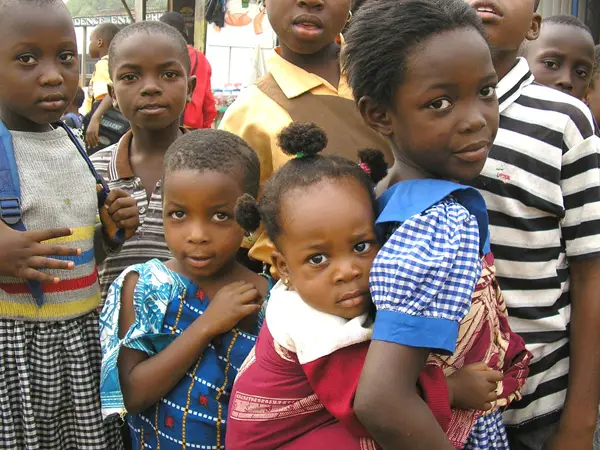 Kid Roadways Hairstyle
This black hairstyle goes all traditional with a modern pattern in the braided roadway look coming down the back of the head.