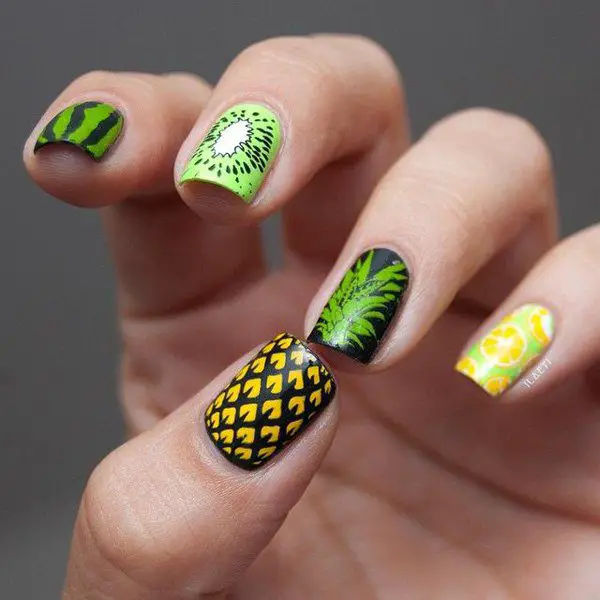 Nothing screams fun quite like tropical nail designs, with their bright colors and beachey themes, they are a hit with many people and great for the warm weather. While many people choose to have their tropical nail designs done by a professional or at a salon, others come up with neat and fun DIY ideas to paint themselves. Dedicated to showing off some of the most creative, unique, and appealing tropical nail designs, the list below is sure to have you thinking up some ideas of your own, or implementing the ones that are listed.
1. Tropical Flower Nails
Not too much detail, just simple flowers and a white background, however, they do stick out very well!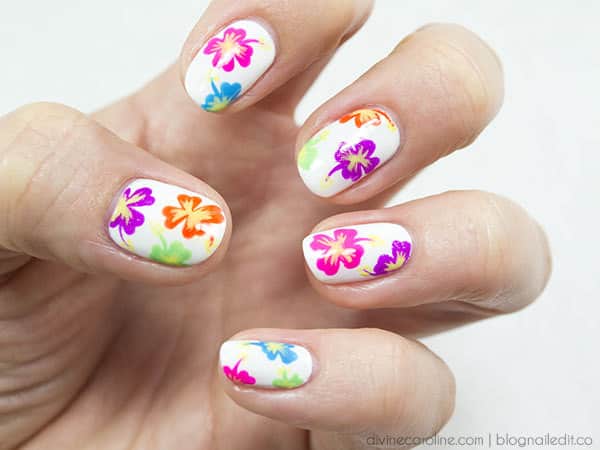 2. Tropical Sunset Gradient Nails With A Palm Tree Silhouette
A great example of how nice tropical nails look with warm colors, palm trees, and birds.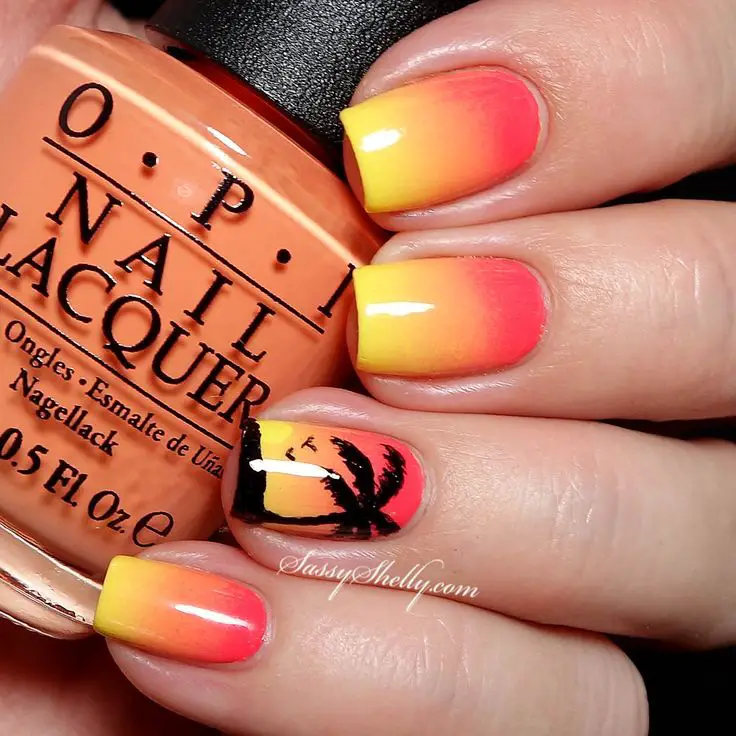 3. Light Blue and Pink Tropical Nails With Flowers and Some Jewels
Small nail jewels are another great way to make your tropical designs really stick out well.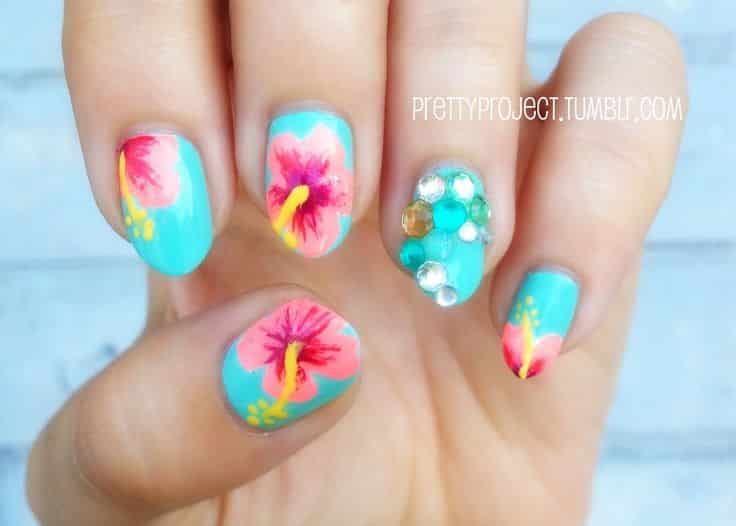 4. White and Orange Tropical Nails With Flowers and Nail Jewels
A nice salmon color scheme, with some added nail jewels.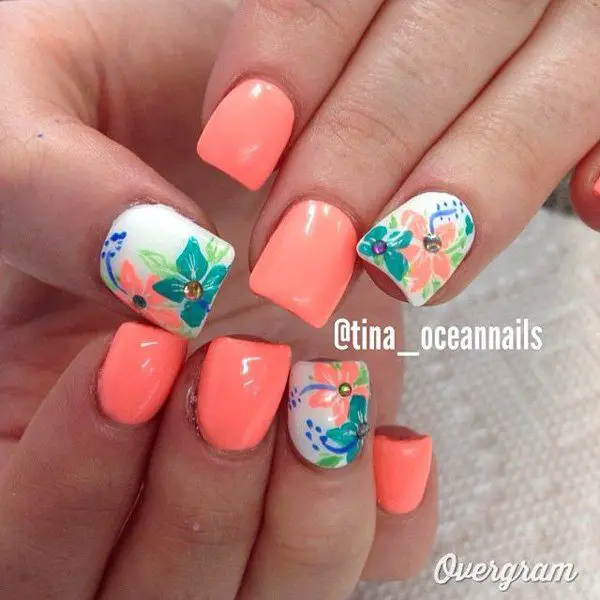 5. Georgeously Original
I don't even know what color scheme you would consider this? But I love it!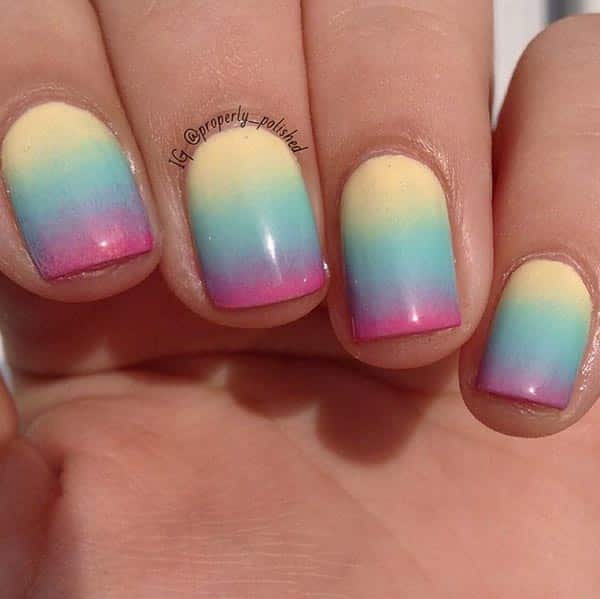 6. Tropical Purple With Pink Flowers
If you look closely, you can even see some nice leaves in the background!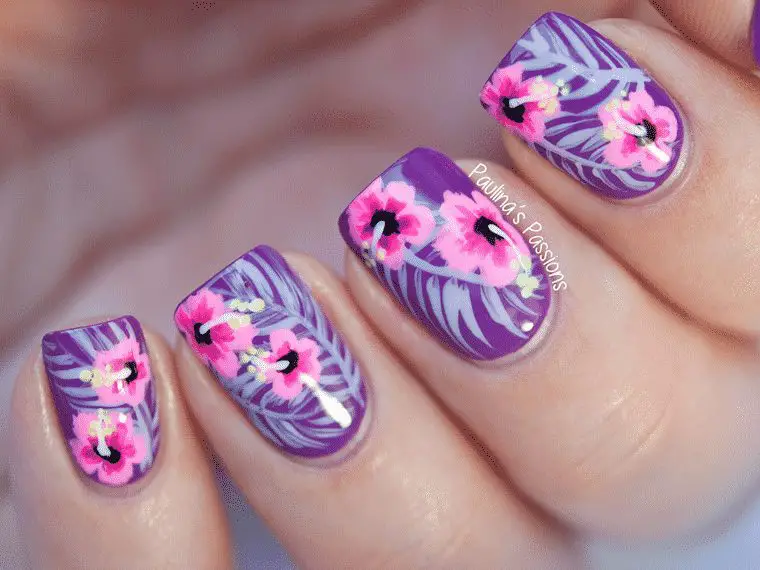 7. Purplish Blue, With A Tropical Sea Turtle
Another great way to add some originality to your tropical nails this season, a sea turtle!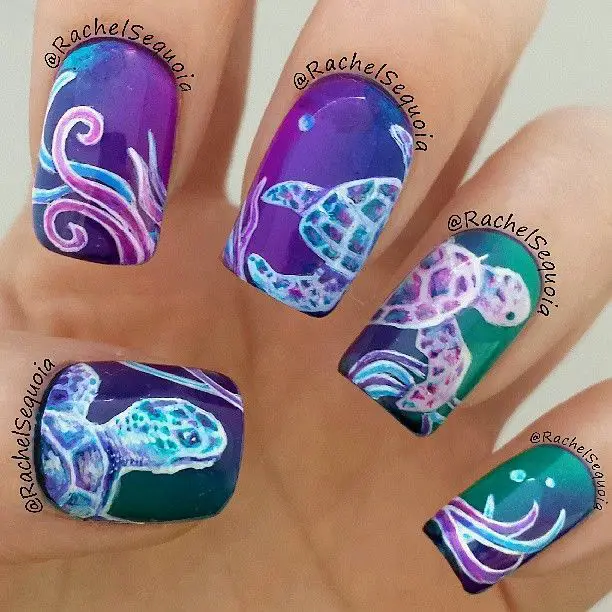 8. Another Great Tropical Sunset and Palm Tree
Apparently, palm trees and sunsets can look great in any color.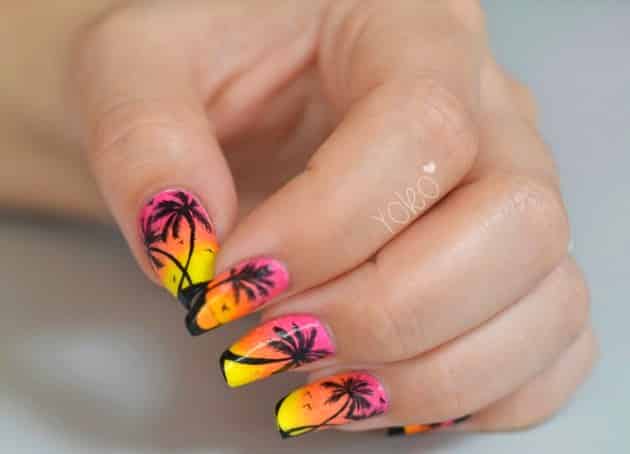 9. Silver, Red, and Green Tropical Nails
Another neat color combination, red and green flowers with a silver background.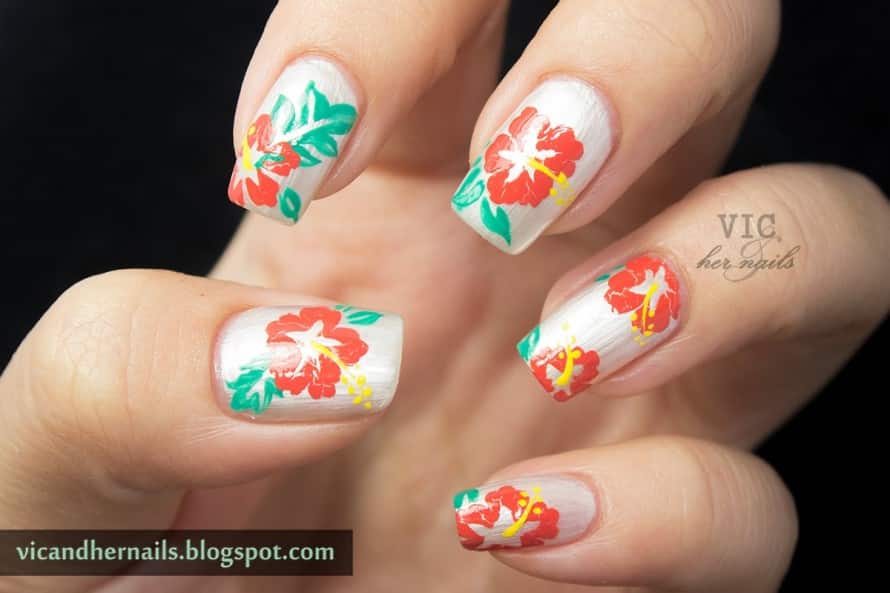 10. Baby Blue With Tropical Palm Tree
There are some nice jewels on this one too, acting as if they were coconuts on the palm trees!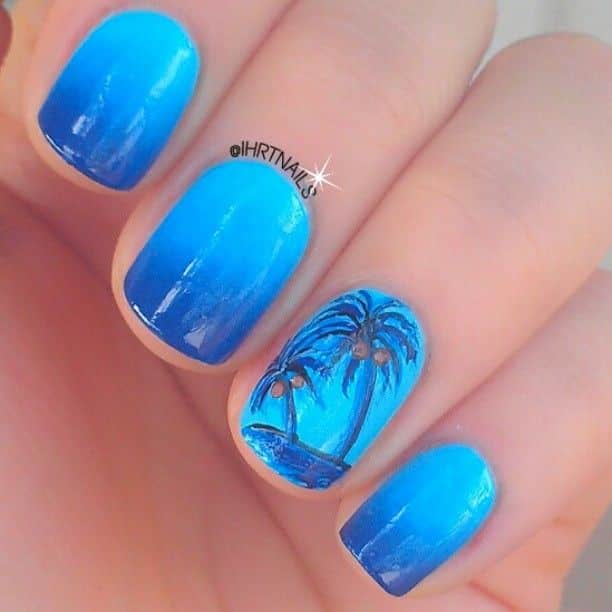 11. Tropical Neon Nails
For those who really want their tropical nails to be seen, go with neon. Proven by the picture below, neon (without a doubt) sticks out a lot more than the others.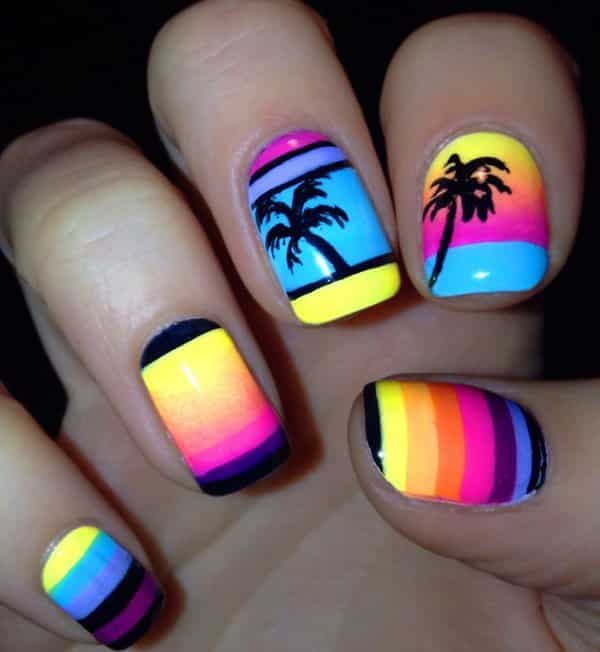 12. Orange and Blue Tropical Nails With Some Nice White Flowers
They are rather subtle, however, they are sure to look nice on the beach.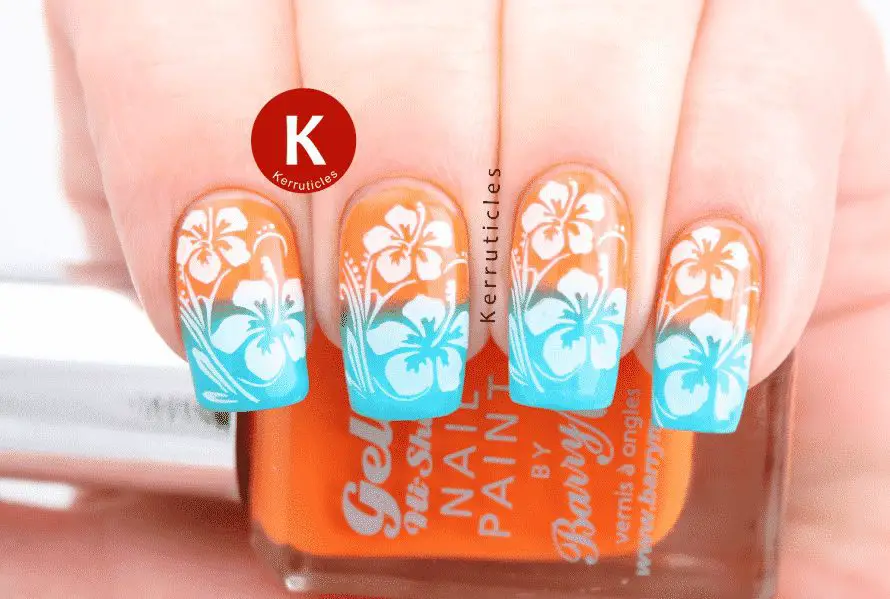 13. Mint Green With Tropical Palm Trees
With this specific design, there is a little golden starfish too.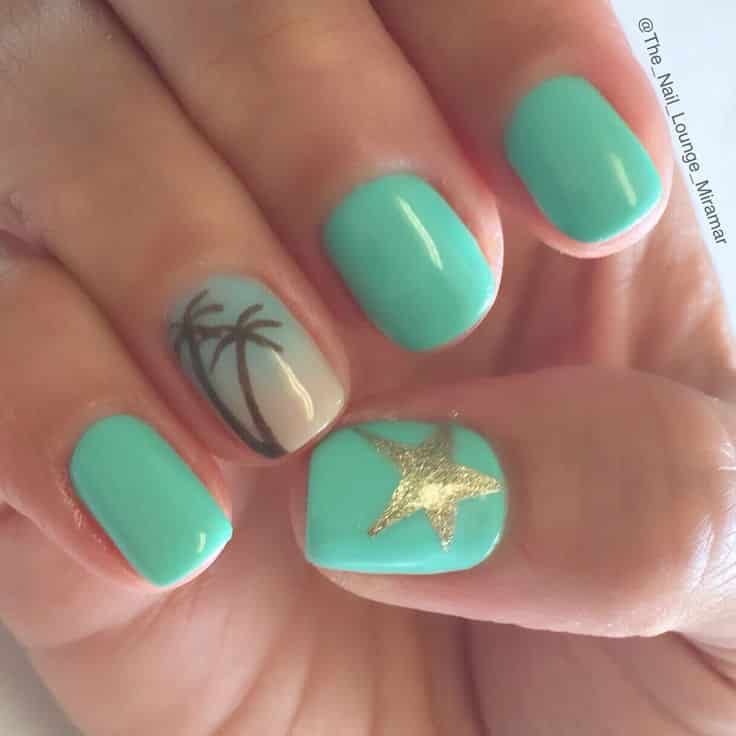 14. Some Rather Complex Tropical Nails
These are rather complex and may require some extra effort, but they do look amazing.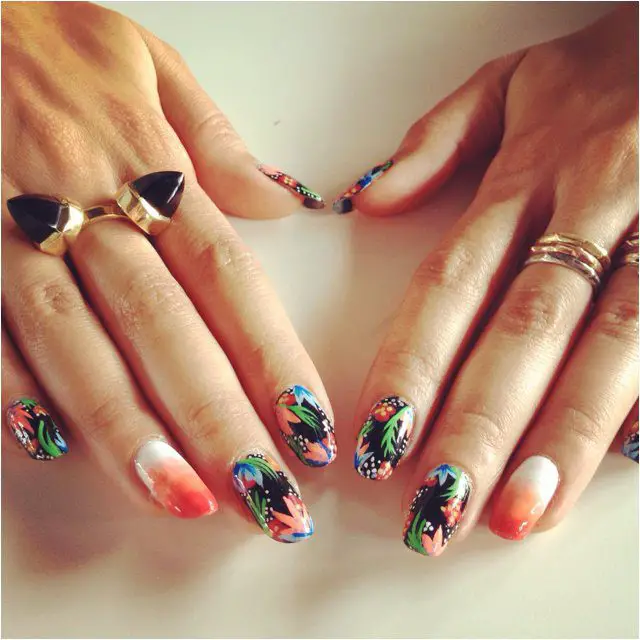 15. Some Neat Tropical Fruit
If you get sick and tired of the same old palm trees, you can always spice things up with tropical fruit designs, like the ones below.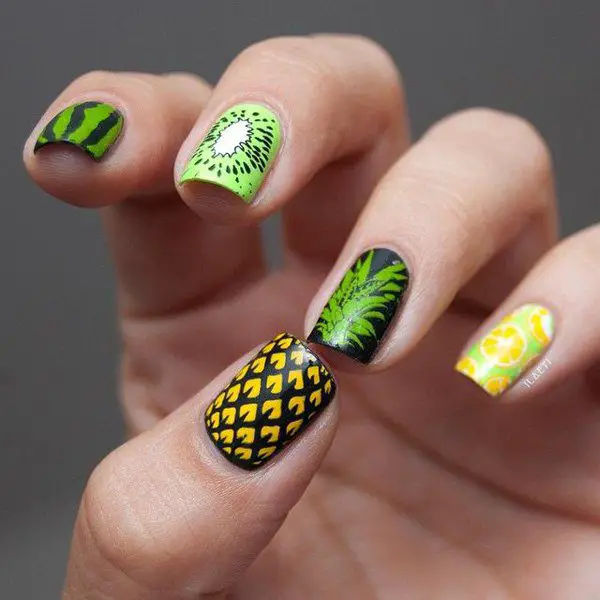 16. Pink and White
These too are very simple, but also very nice!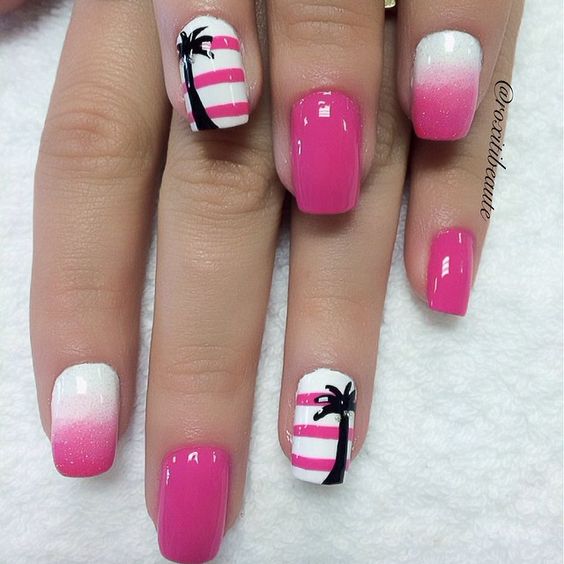 17. Seahorse and Starfish
Another great way to add some originality and uniqueness to your tropical nail designs.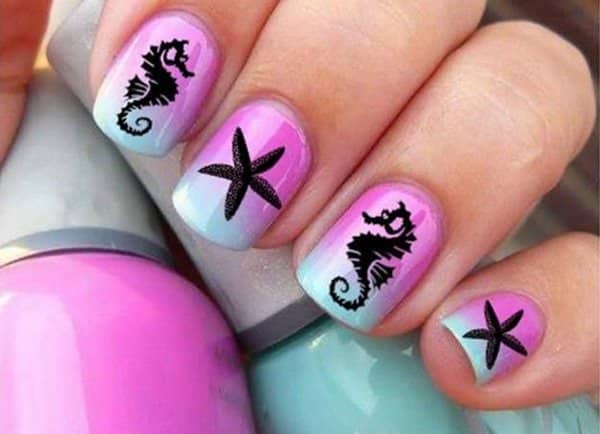 18. Very Bright Pink and Yellow Tropical Nails
Technically, your nails don't have to have beach-related objects in order to be considered tropical. In fact, just bright, flashy colors along will do the trick.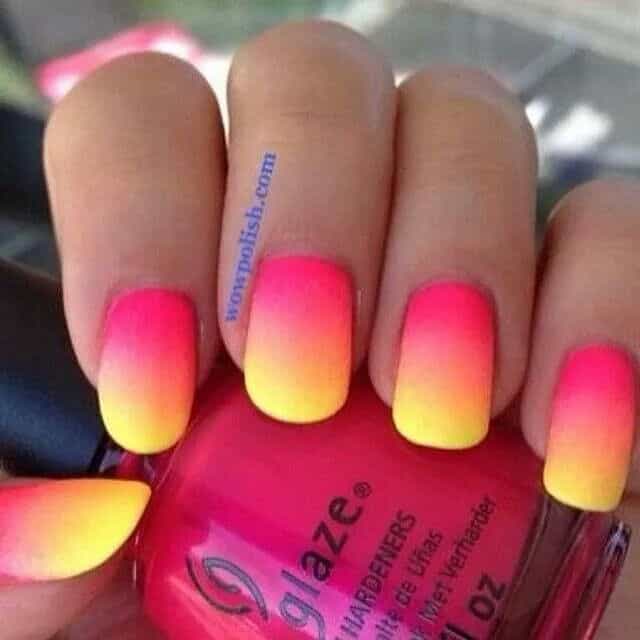 19. Pineapples, Sandals, Palm Trees, Sunglasses, and More!
This image alone should give you plenty of ideas for 2017.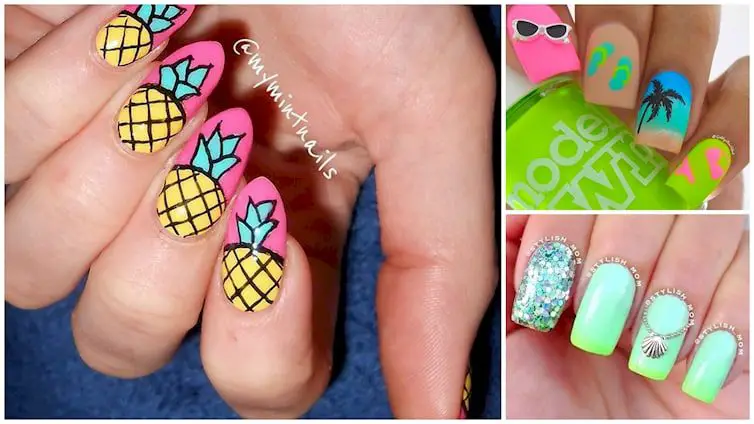 20. A Nice Little Green Octopus
Also commonly found on tropical nails, are octopus'. Just make sure you line these ones up well so his tentacles match up!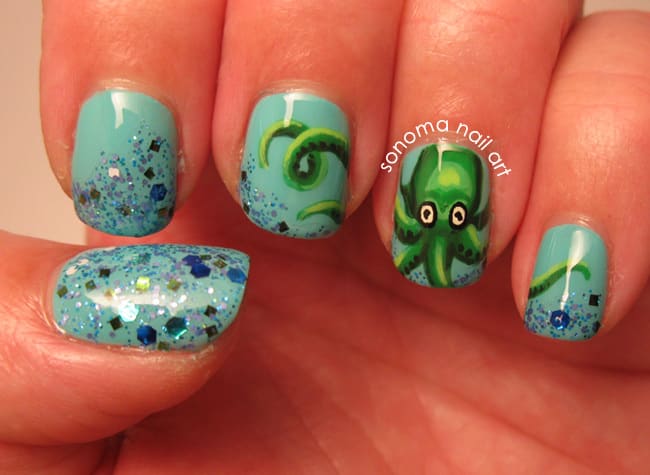 Conclusion
Since 2016 has come to a close, now is a great time to get some good nail design ideas for the summer of 2017, and the list above should have certainly helped. In addition to the tropical nail designs listed here, there are many others online that are great to wear out and fun to show off too. So, be sure to check them out, while also thinking up some designs of your own!