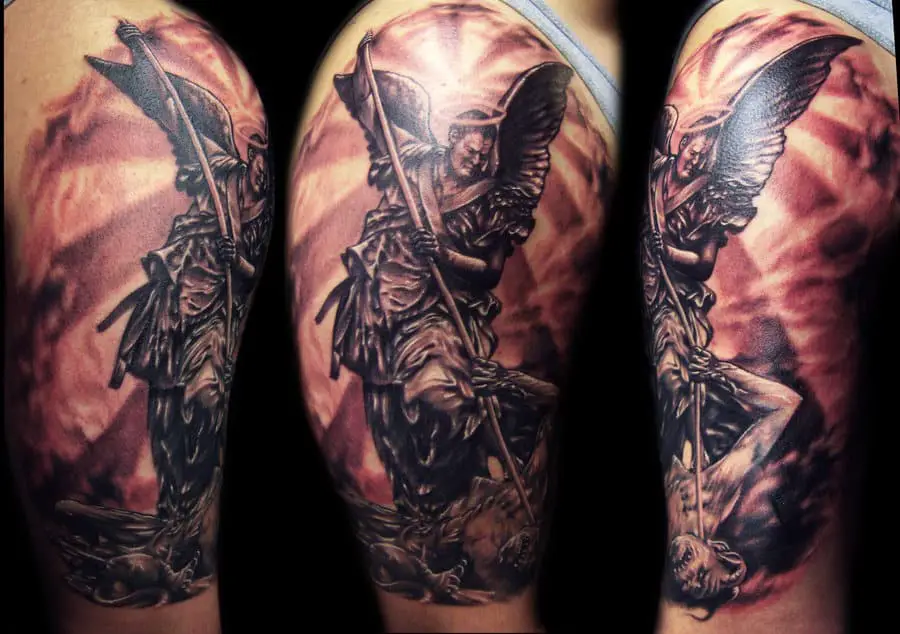 Due to the fact that there are so many different angel sleeve tattoo designs online, it was hard to put together this list. However, we narrowed it down to just 10 that we believe are the best designs. So, whether you are looking to get an angel sleeve tattoo yourself, or just wanting to scroll through some neat images, be sure to check out the list below!
1. A Very Well Done Black And White Angel Sleeve Tattoo Design
A very appealing angel sleeve design, proving how great these tattoos look – with or without color!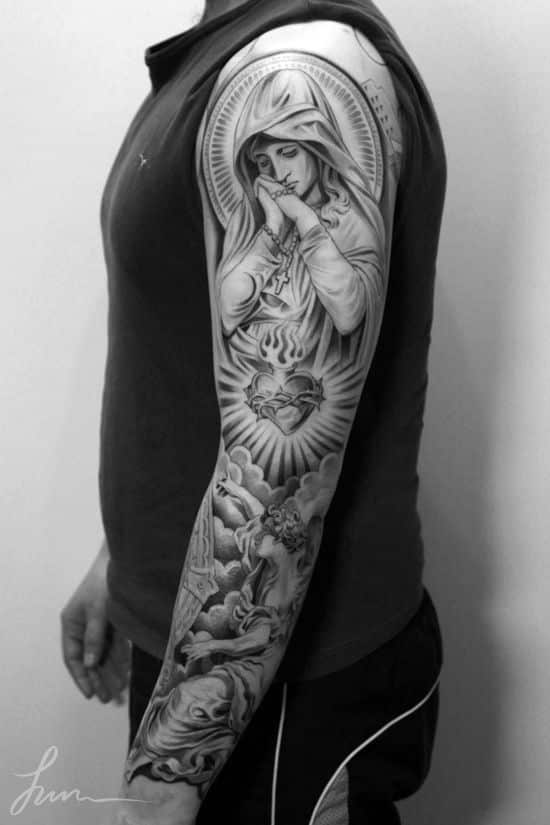 2. A Nice Guardian Angel Sleeve Design
Not only is the shading done incredibly well, but there are a lot of unique features inside this design!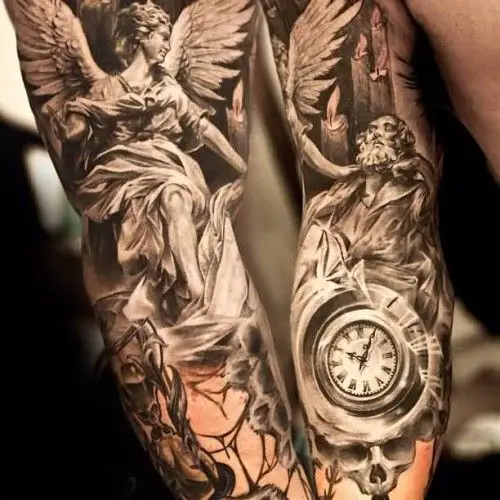 3. An Extremely Realistic Heaven And Hell Angel Sleeve Tattoo
Very unique, and perhaps the most realistic design on this entire list!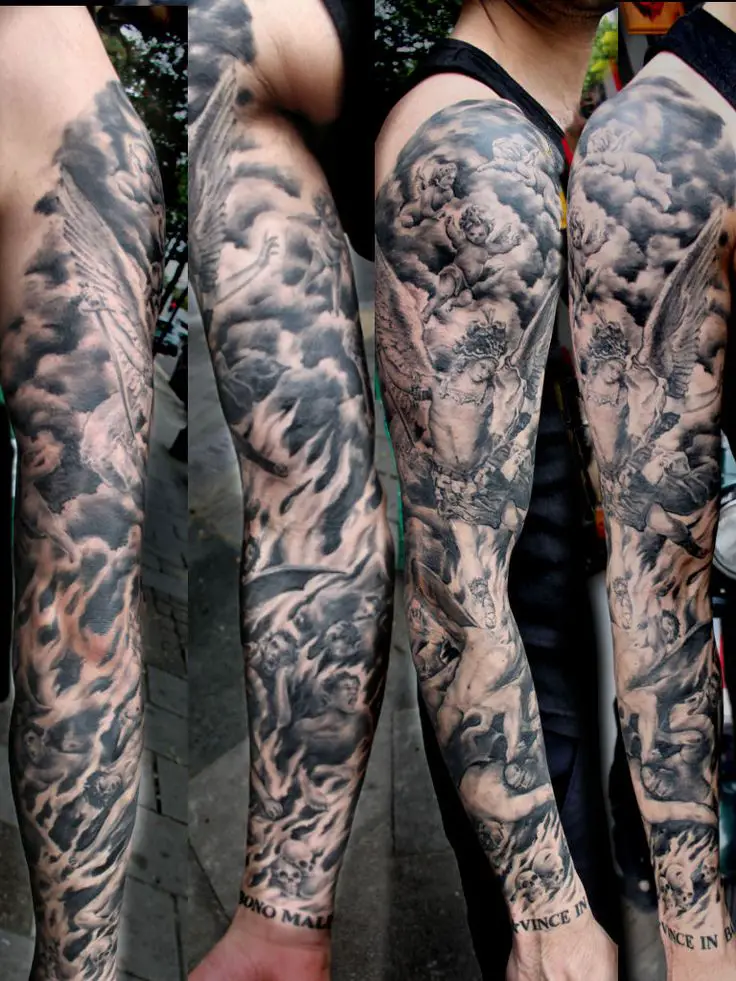 4. Another Neat Grey Ink Angel Tattoo
And judging by the redness in the background, I'd say this picture was probably taken immediately after the tattoo was done!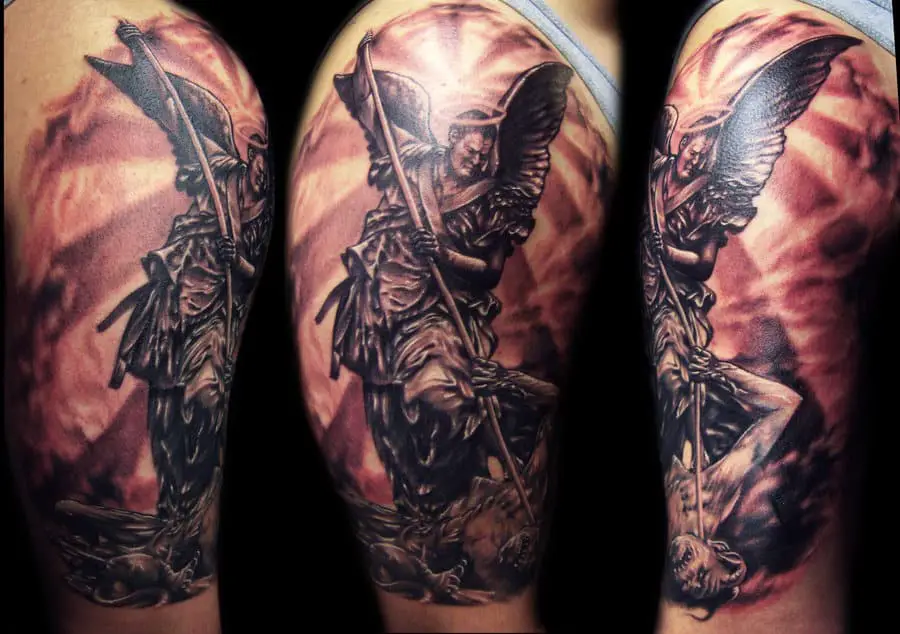 5. A Beautiful Guardian Angel, Holding A Sword
Perhaps the neatest thing about this tattoo, is that the closer you look at it, the more detail you can find within the design!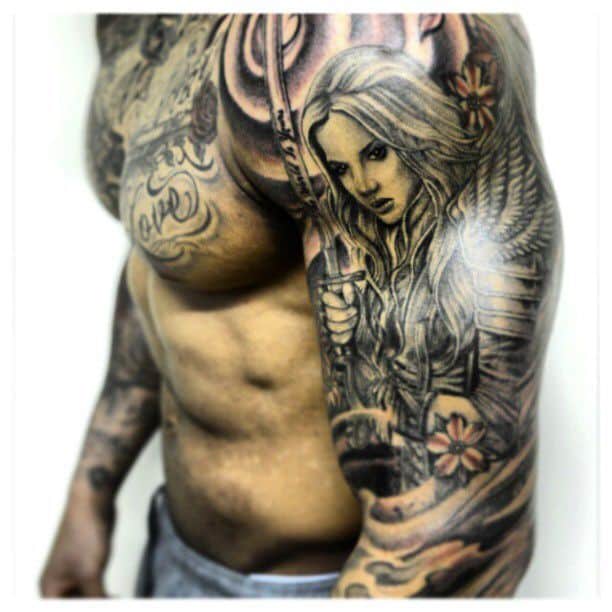 6. "My Time Hasn't Come Yet"
In addition to the meaningful quote, there is also an incredible amount of detail, shading, and creativity that can be found within this design!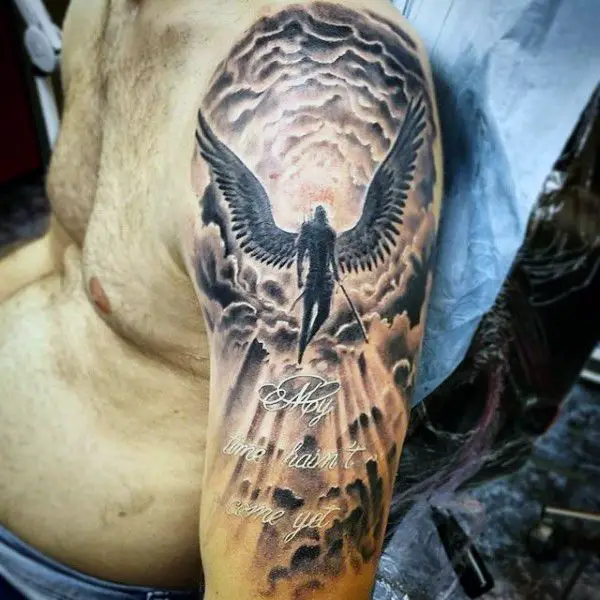 7. An Angel Looking Down Upon A Pocket Watch
Pocket watches are not normally found alongside angel sleeve tattoos, however, this one certainly looks great!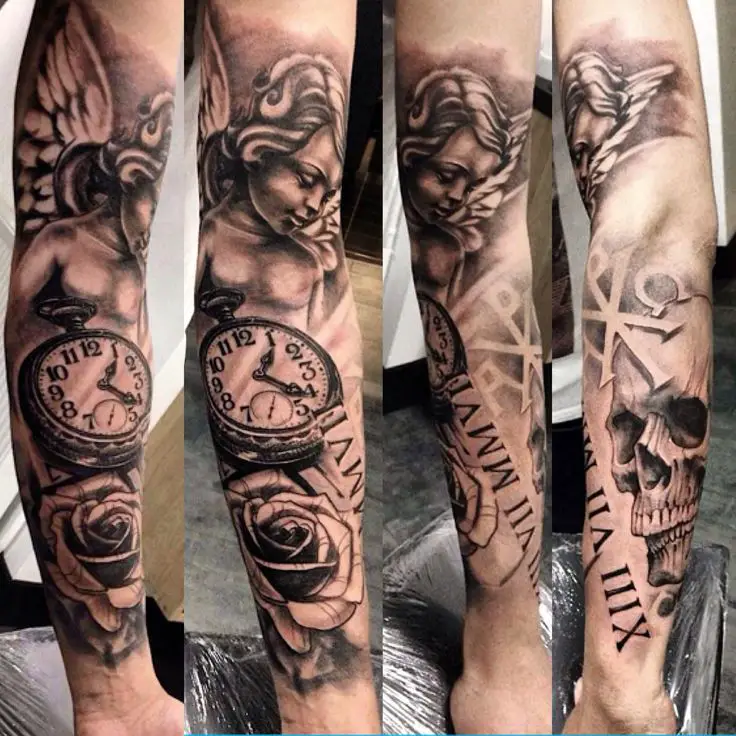 8. A Very Unique Roman Angel Half Sleeve Tattoo
Though this sleeve only covers half of the arm, the well done design certainly made it worthy of our list!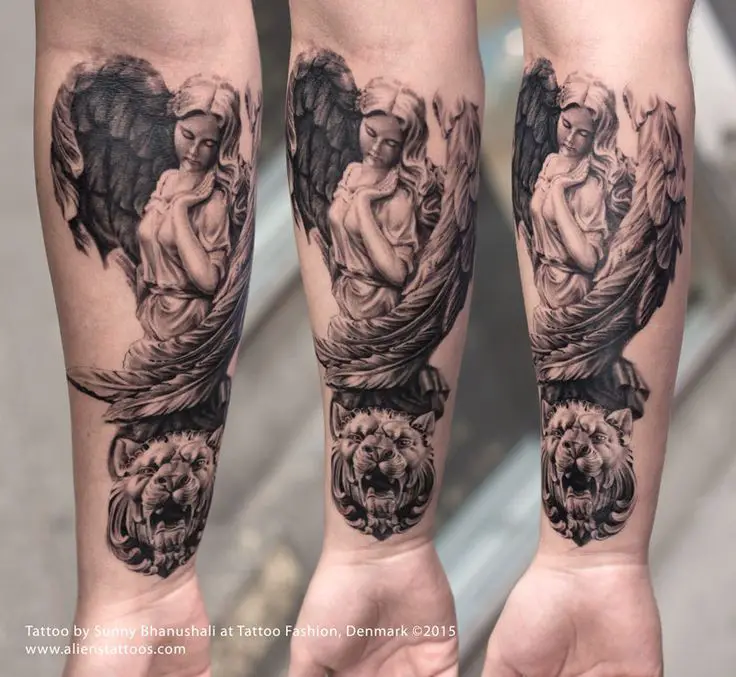 9. A Beautiful Angel, Being Shined Down Upon By The Heavens
Not only is the angel in this tattoo beautifully done, but there are multiple different tattoo styles being used through the entire sleeve!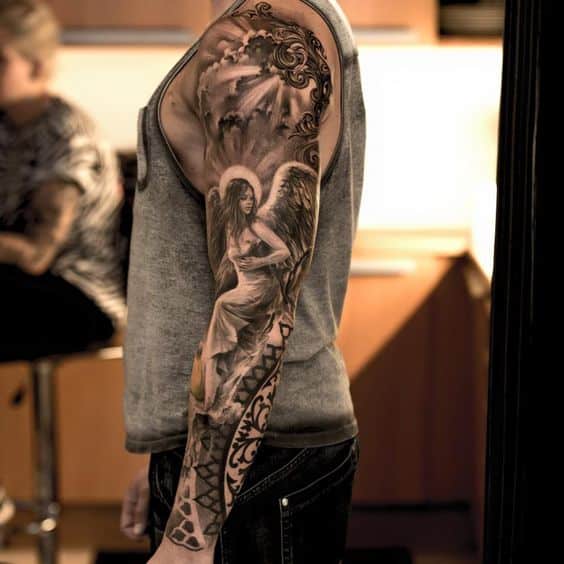 10. A Baby Angel, And Some Doves Flying In The Sky
Thanks to the many different angles used within this one picture, you can see just how detailed this design really is!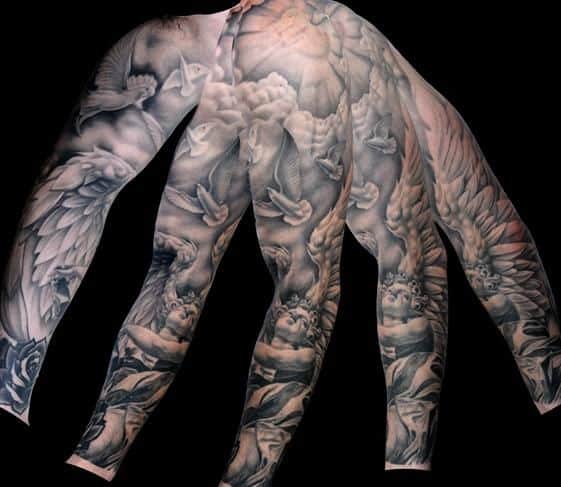 P.S. You might wanna check our 32 Incredible Calf Tattoo Design Ideas