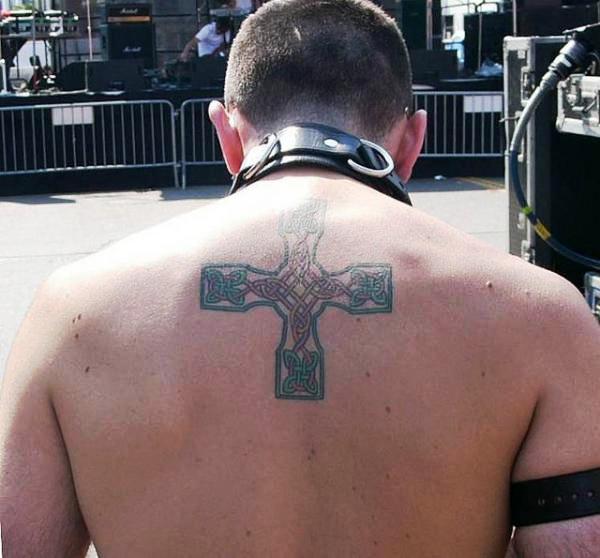 Men, who are crazy tattoo enthusiasts, can stun you with their extreme concepts and full back pieces. We have collected varied back tattoos for guys in this list. These examples will literally boggle your mind with sight of some striking back tattoos.
Back tattoos for guys are seldom minimalistic.
Except sweet tribal designs, you mostly see colourful or deep intricate shade work on their back pieces which look massive. This article also features quite a few amazing full back pieces, which feature great details and astounding concepts.
If you like this article, you might be interested in some of our other articles on Navy Tattoos, Bad Tattoos, Anchor Tattoos, and In Loving Memory Tattoos.
Back Tattoo
Traditional Irish Cross with Celtic knot pattern and nice colors.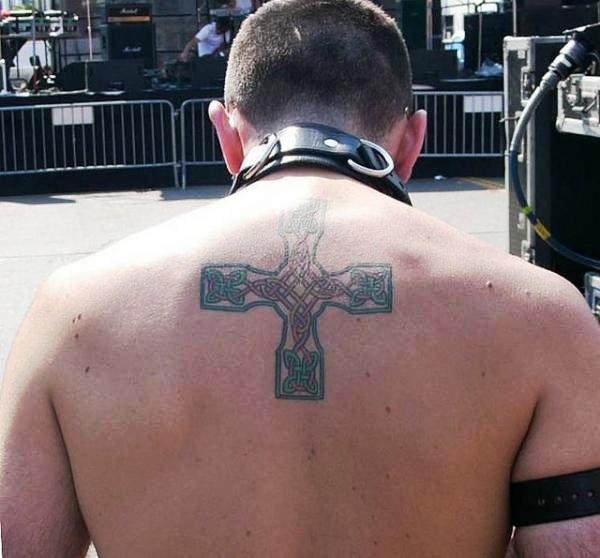 Back Body Art
Tribal angel wings with in intricate design and lettering on top saying, "Karma".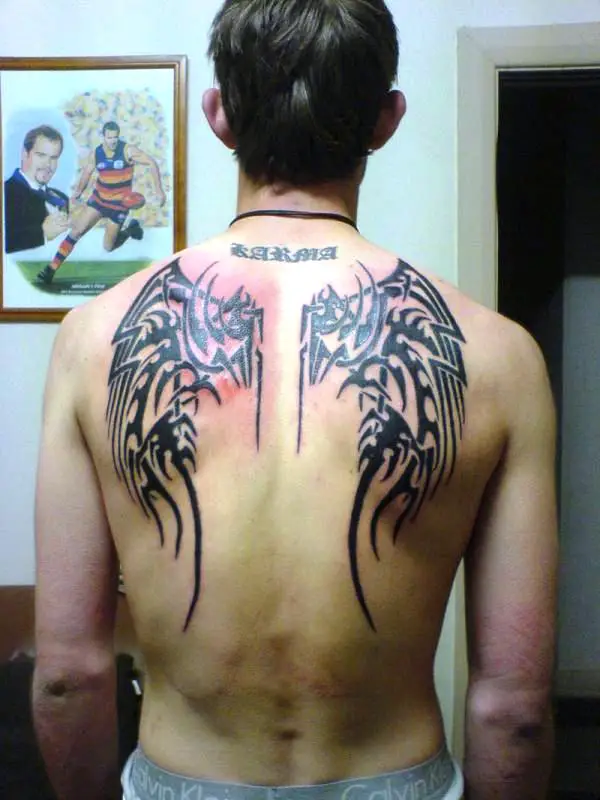 Devil's Tale
Call it extreme body art, but crazy enthusiasts know no limit when they are thinking to do different.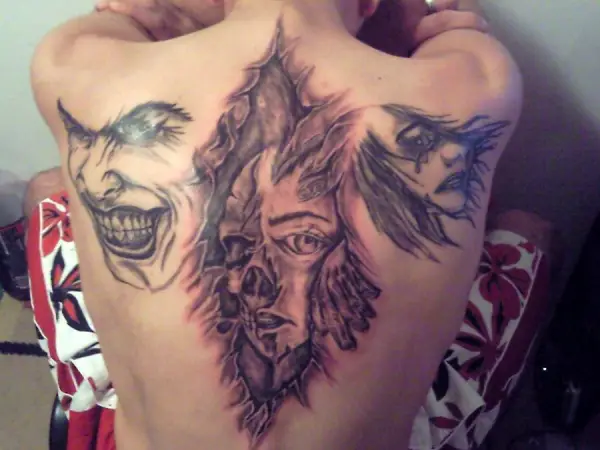 Devil's Tale
My Back Tattoo
Awesome black piece on back reftecting his love for tribal art.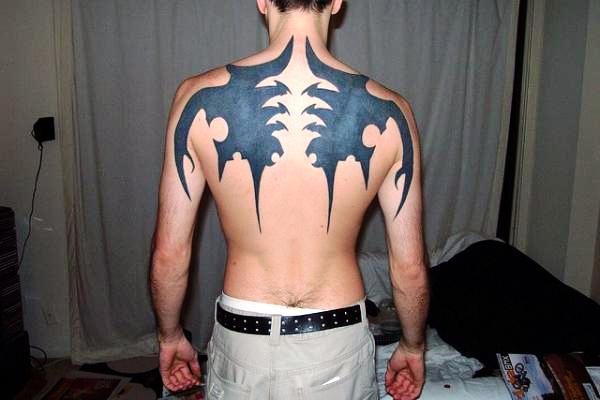 Super Tattoo
Another pretty back tattoo inspired by rich tribal art.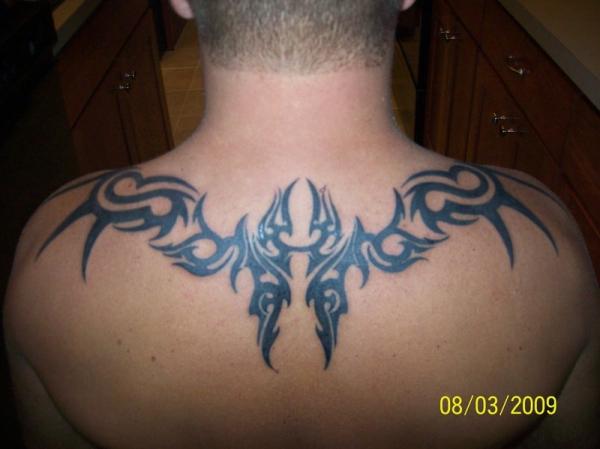 Super Tattoo
Celtic Cross Tattoo
Amazing details and clean work making this Celtic Cross tattoo a fab piece.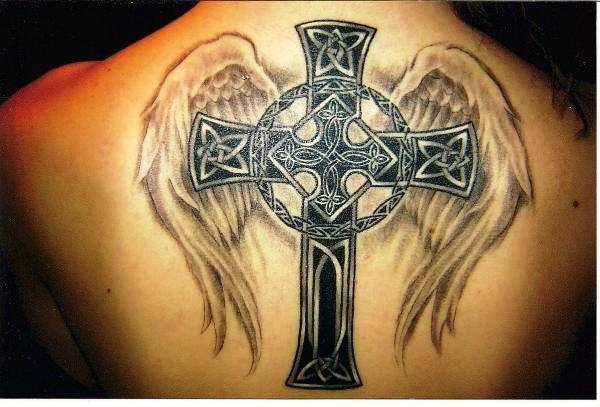 Back Tattoo Fourth Session
Crazy sight of this astounding piece with a vibrant blue dragon and some alien devils.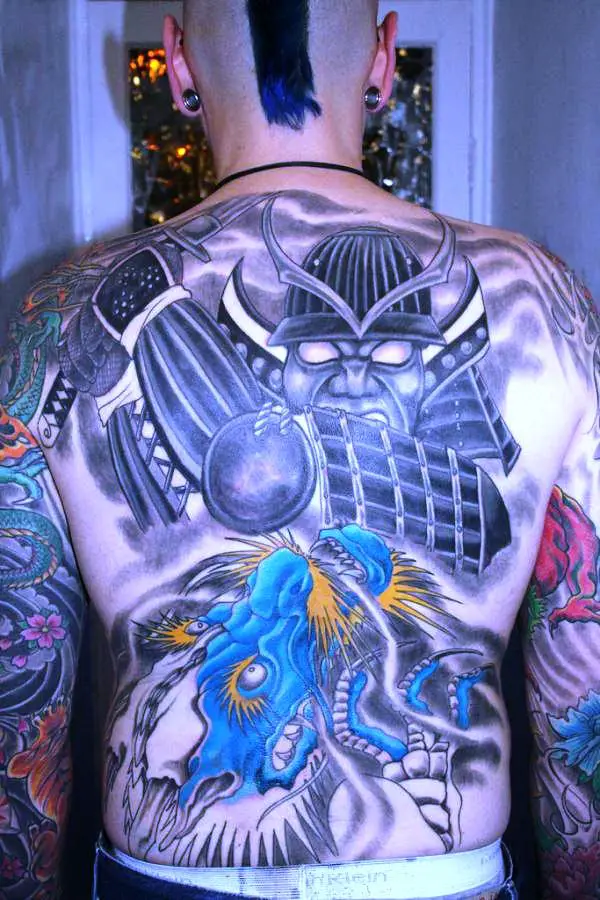 Brooklyn Bridge Tattoo
Wonderful tribute to the Brooklyn bridge, it is truly an amazing piece.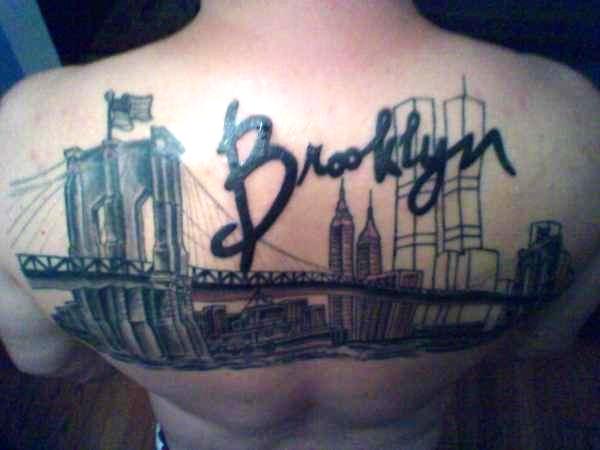 Samurai On Horse
Japanese mythology inspired samurai on horse tattoo to represent the warrior spirit.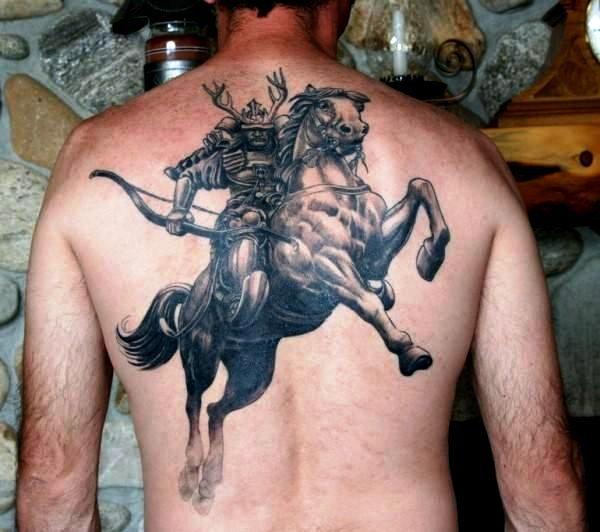 Samurai On Horse
My Back Tattoo
Another colorful Japanese tattoo featuring serpant, phoenix and peacock feathers.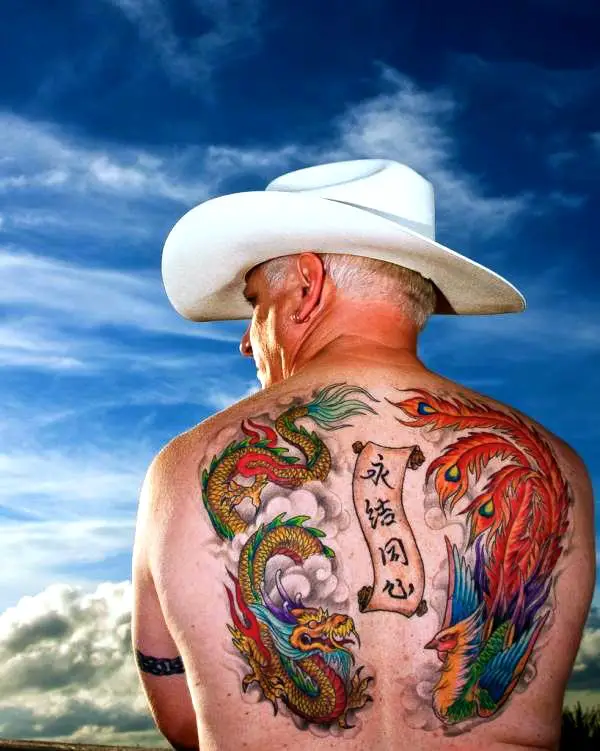 Dragon And Girl
Fantastic, wicked and superb. All striking adjectives are just not enough to describe this one.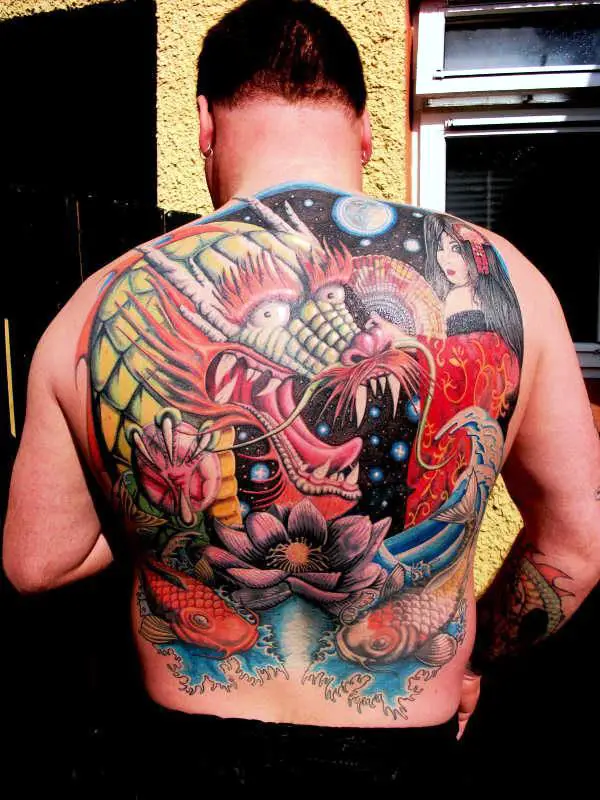 Fantastic Tattoo
You got to be madly in love with tattooing to get something like on your body to last for life.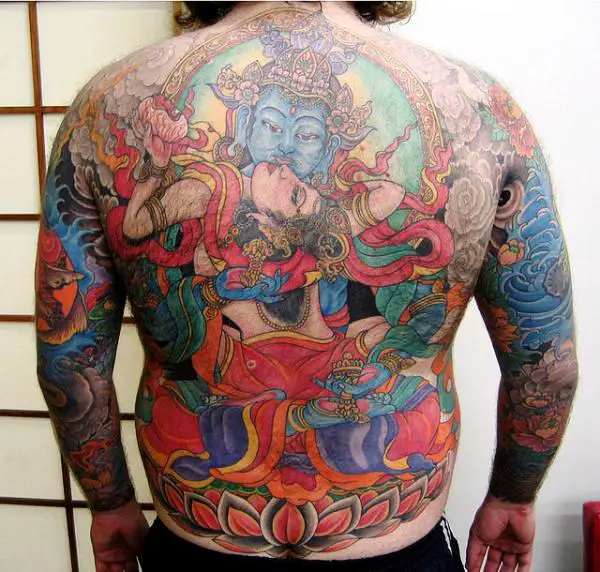 Fine Back Tattoo
Beautiful tribal floral sun aodorned with red petals and lovely black vine pattern.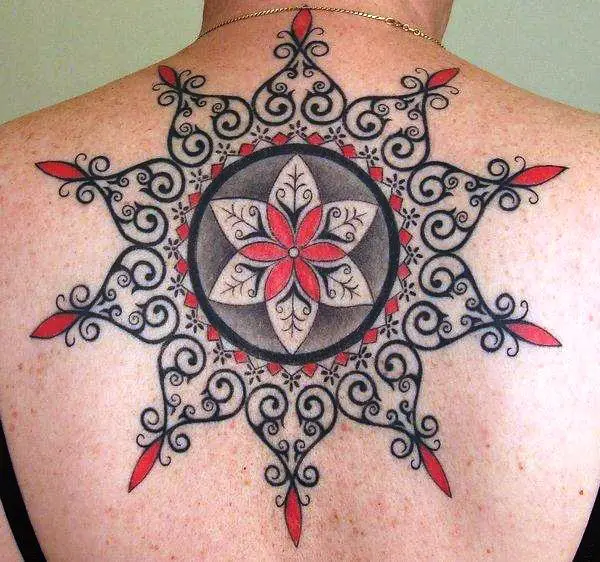 Biker Back Tattoos
Mind-boggling concept to sport a Celtic knot heart with crown framed in a glorious pattern.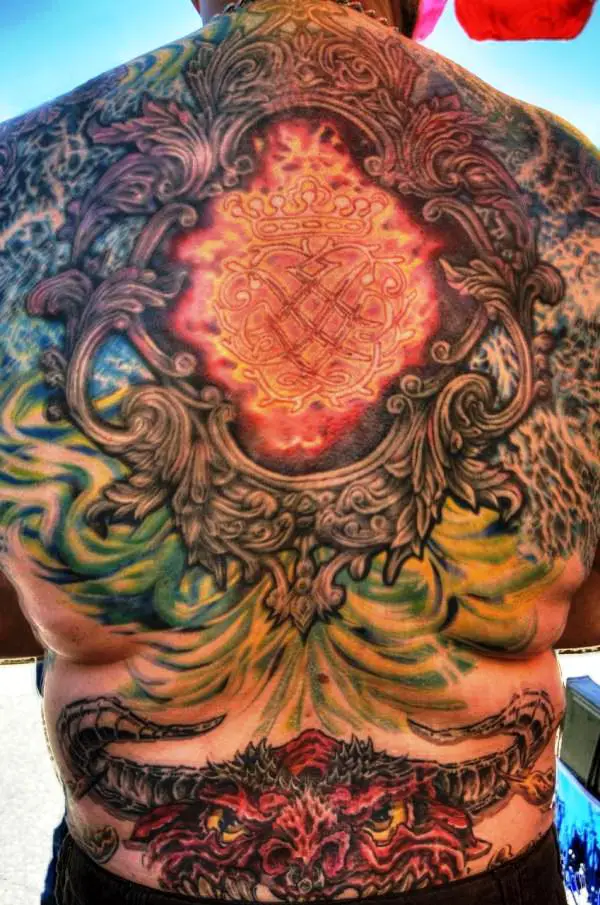 Only God
Sweet praying hands piece combined with popular quote, "Only God Can Judge Me".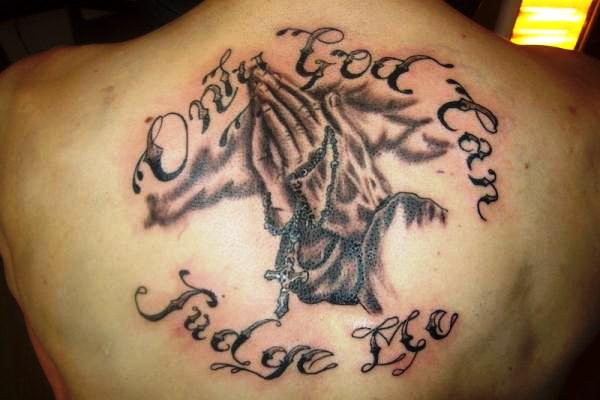 Mom Dad And Me
A worthy piece to have for life. Portraits of parents and self.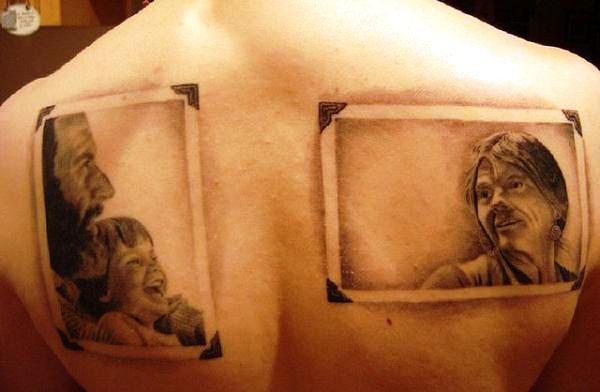 Tribal Back Tattoo
Nice full back tribal design tattoo enhanced with red layers.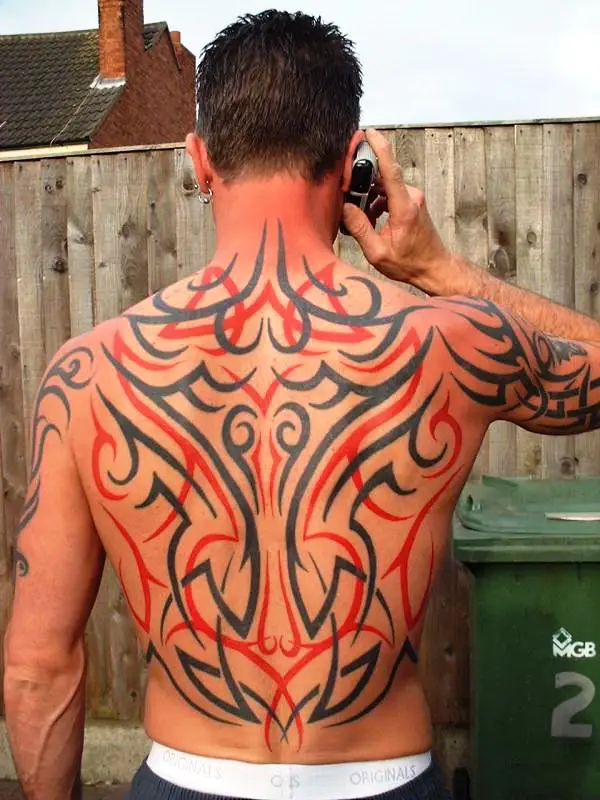 Mermaid Tattoo
Ravishing mermaid, dancing in her stunning blue outfit on his back.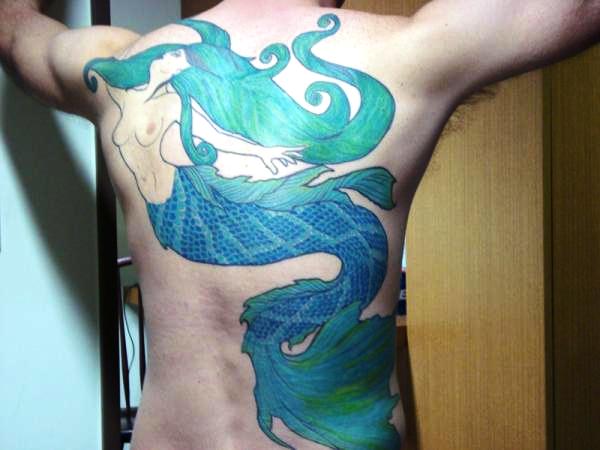 Mermaid Tattoo
Skull and Wings
Creative skull theme featuring six skulls with the main one having angel wings.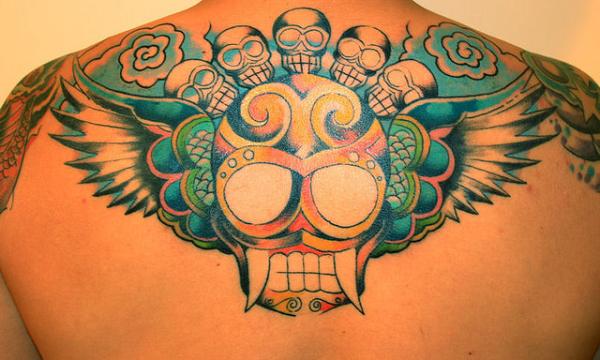 Phoenix Rising
It is not something a casual enthusiast will even dream of, but you cannot help keeping eyes to set on these terrific details.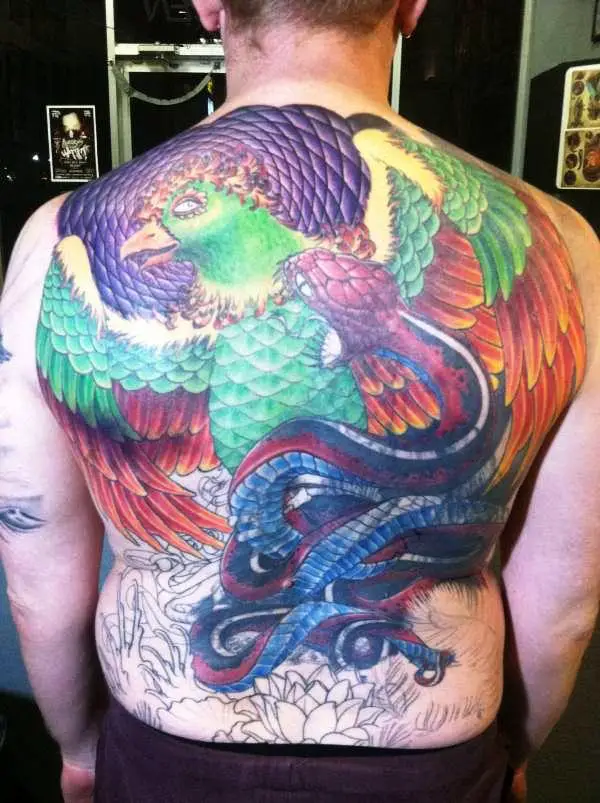 Phoenix Rising
Horror Tattoo
Not only the theme but idea of getting something like this also dreadful.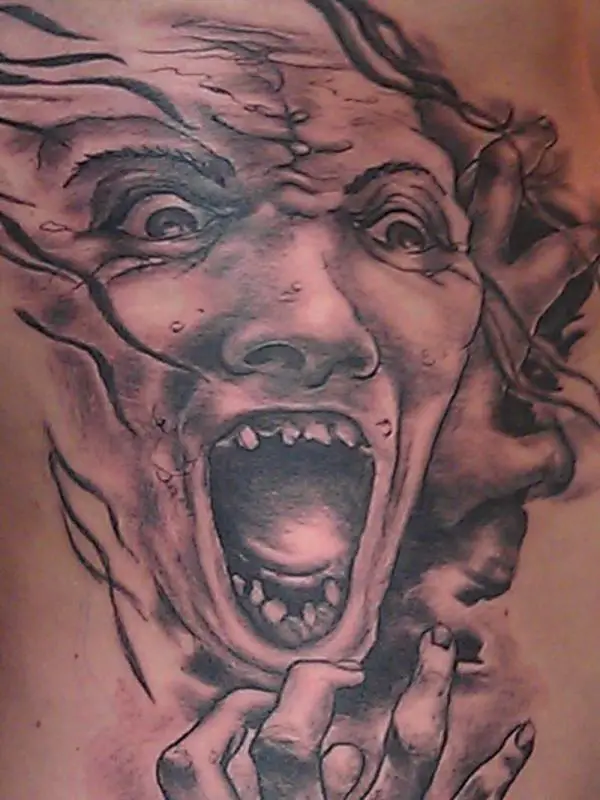 Horror Tattoo
Back Peice
Cute tattoo tribute to love for wife and kids with a heart in the background of the portrait.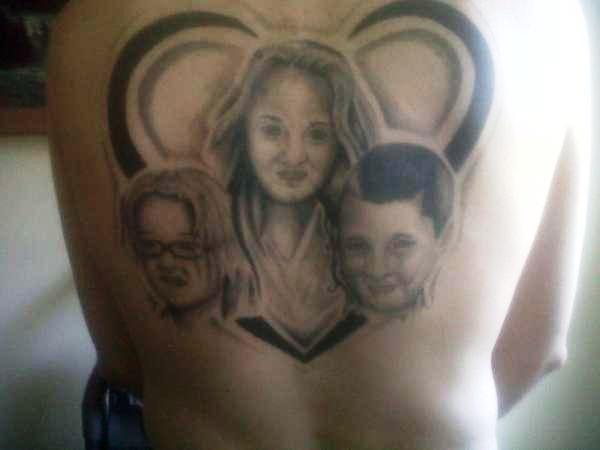 Japanese Back Piece
Massive Japanese full bacl piece having samurai, an onne with a hennya mask and cherry blossom.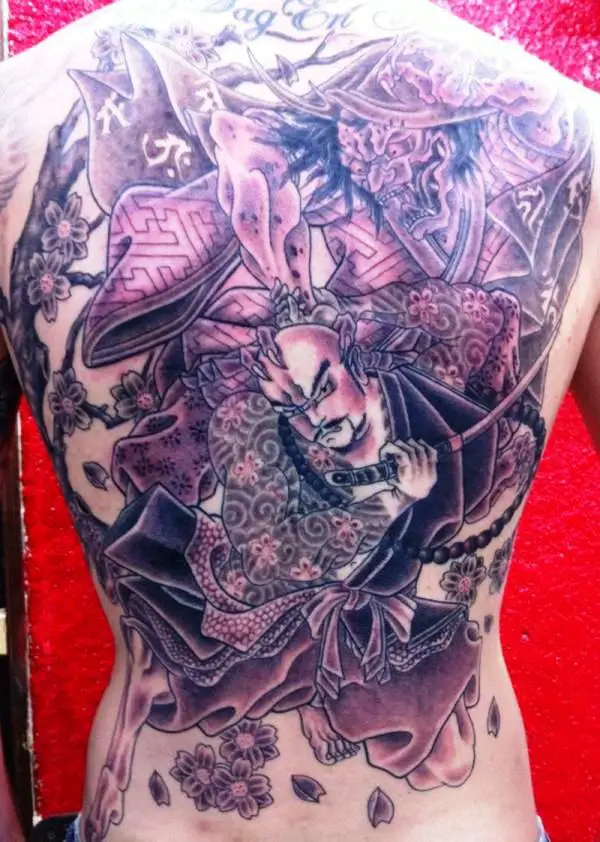 Full Back Tattoo
Incredible courage and immesne motivation he must have had to flash this tremendous back tattoo.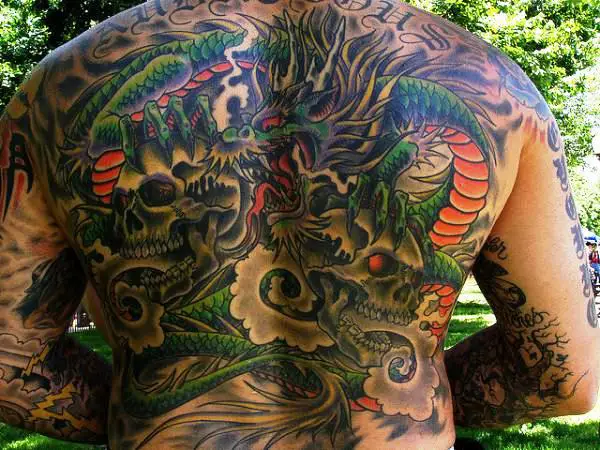 Head And Back
Haunted fort with mysterious past replicated on his back.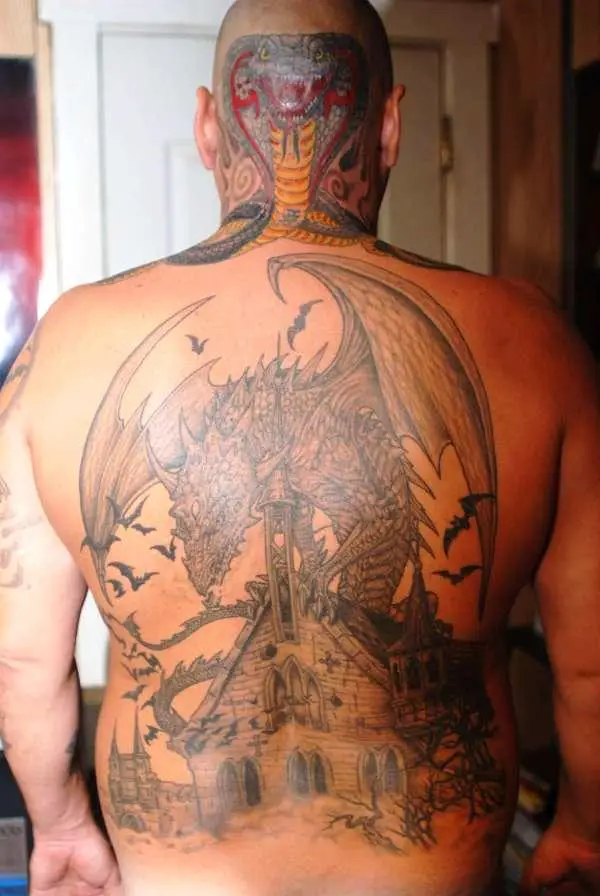 Cartoon On Back
Cute figures on his back to represent his cheery disposition.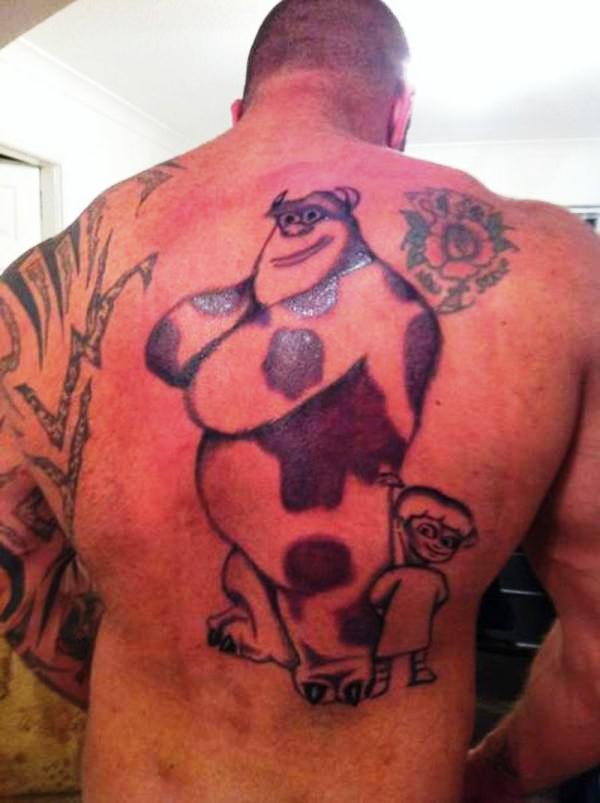 Back Body Tattoo
A Celtic tree of life with lovely fanatasy women below it, inspired from Mucha.
Cool Back Tattoo
Artful tribal tattoo covering half of the back, making a cool style statement.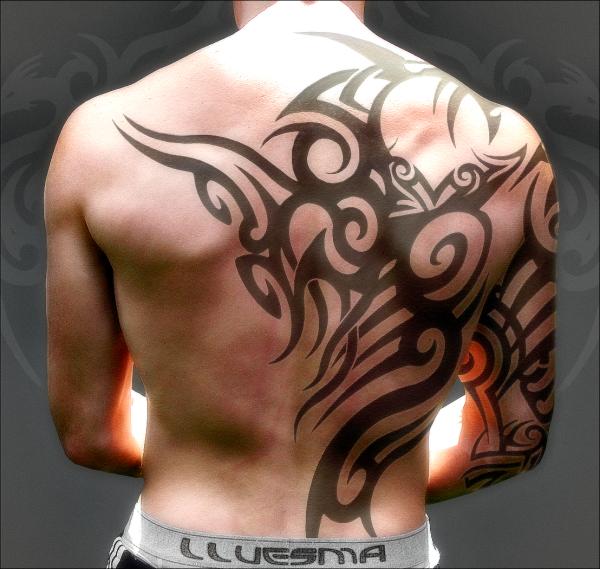 Bless Me
Nice praying hands holding a rosary Cross for spiritual motivation.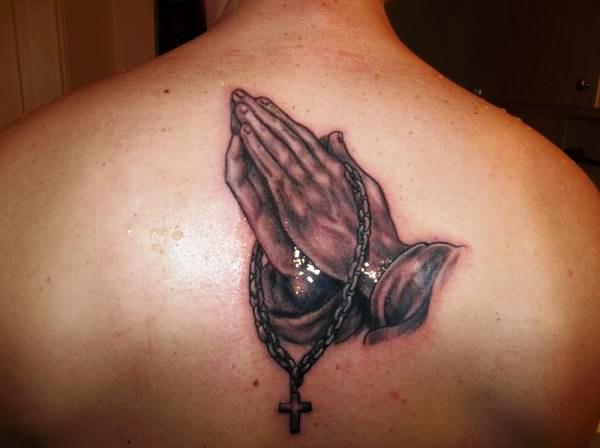 Yin Yang Star Back Tattoo
looks like a combination of tribal sun, nautical star and of course the Yin Yang.