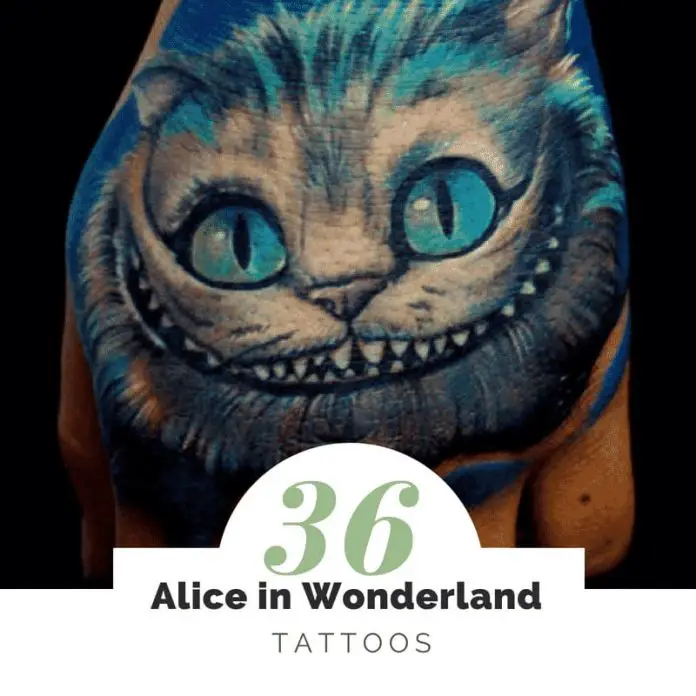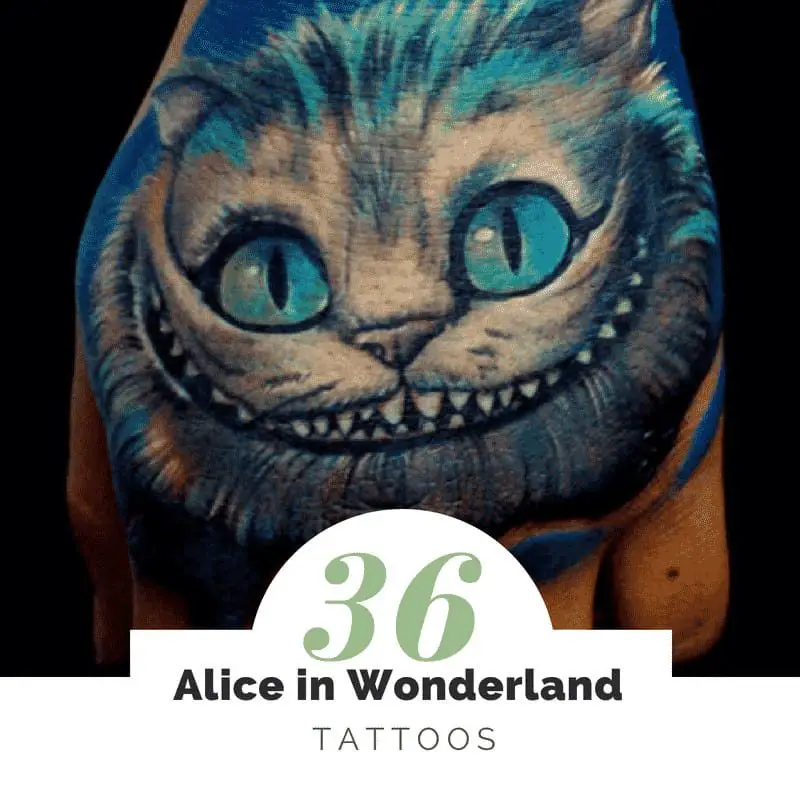 One hundred and fifty years have passed since Lewis Carrol presented an illustrated book to a young girl named Alice Liddel, but the magic is still very much alive. The book was Alice's Adventures in Wonderland. Since then, the book has sold millions of copies, has inspired a lot of movies, stage plays, ballets and has been the subject of numerous political and satirical parodies.
Without Alice's Adventures in Wonderland, there won't be a "red pill and a blue pill", "down the rabbit hole", "mad as a hatter" or "Cheshire cat grin". Thinking minds can't read any of the quotes from the book without pondering on them with a philosophical point of view. And, just as the saying goes "a picture paints a thousand words", illustrations of the book speak volumes too. Small wonder many of them are immortalized in the form of a tattoo.
Here is some thought-provoking Alice in Wonderland Tattoos for your profound intellect to feast upon.
1. Musings of Alice in Wonderland
"If I had a world of my own, everything would be nonsense." Nothing would be what it is, because everything would be what it isn't. And contrary wise, what is, it wouldn't be.
2. The "Drink Me" Potion Tattoo
The "Drink Me" potion is a magical liquid that can make anyone who drinks it shrink in size. Alice drank this so that she can squeeze through the tiny door to the beautiful garden. 
This is symbolic of the many adjustments we need to make in life, trying to fit in difficult situations, often for a noble or fulfilling end.
3.  Changed
Sometimes in our life, we all wander without direction, just like Alice, feeling disoriented and unsure of our steps. We lose our way and search for answers in many different places. This textual Alice in Wonderland tattoo perfectly expresses this state
4. Unique
When the Mad Hatter asked Alice "Have I gone mad?" Alice reassured him, "I'm afraid so, but let me tell you something, the best people usually are." Through Alice, we learn that "mad," or "crazy," or is not that bad but rather a synonym for "unique".
5. White Rabbit
One of my favorite candies, when I was a kid, was the "white rabbit". Little did I know that there is more philosophy, metaphor, and spirituality in this white rabbit's origin than you can fit into a teapot! Alice going down the rabbit hole actually stands for every person's quest for true knowledge.
6. The Looking Glass
The Looking Glass is the Victoria term for Mirror, and as we all know, mirrors portray the reverse of reality. In the story, time, distance, and even cause and effect are reversed repeatedly, perhaps to emphasize the difference between sense and nonsense; sanity and insanity.
7. The Cheshire Cat's Grin
The mystery of the Cheshire Cat's grin – is it spooky, delightful, whimsical or haunting? I hope its mysteries will never be solved, so it may last longer in our minds
8. Red Painted Roses
When Alice discovers three gardeners splashing red paint on white roses, they reasoned that the Queen wanted red roses but they mistakenly planted a white rose bush. Painting the Roses Red has become a metaphor for white lies or for covering up unpleasant realities.
9.  The 
Cheshire Cat
Wasn't it the Cheshire cat who said: "I'm not crazy, my reality is just different than yours"? 
Who would believe that such seemingly new age truism already existed a hundred and fifty years ago?
 10. Dark Cheshire Cat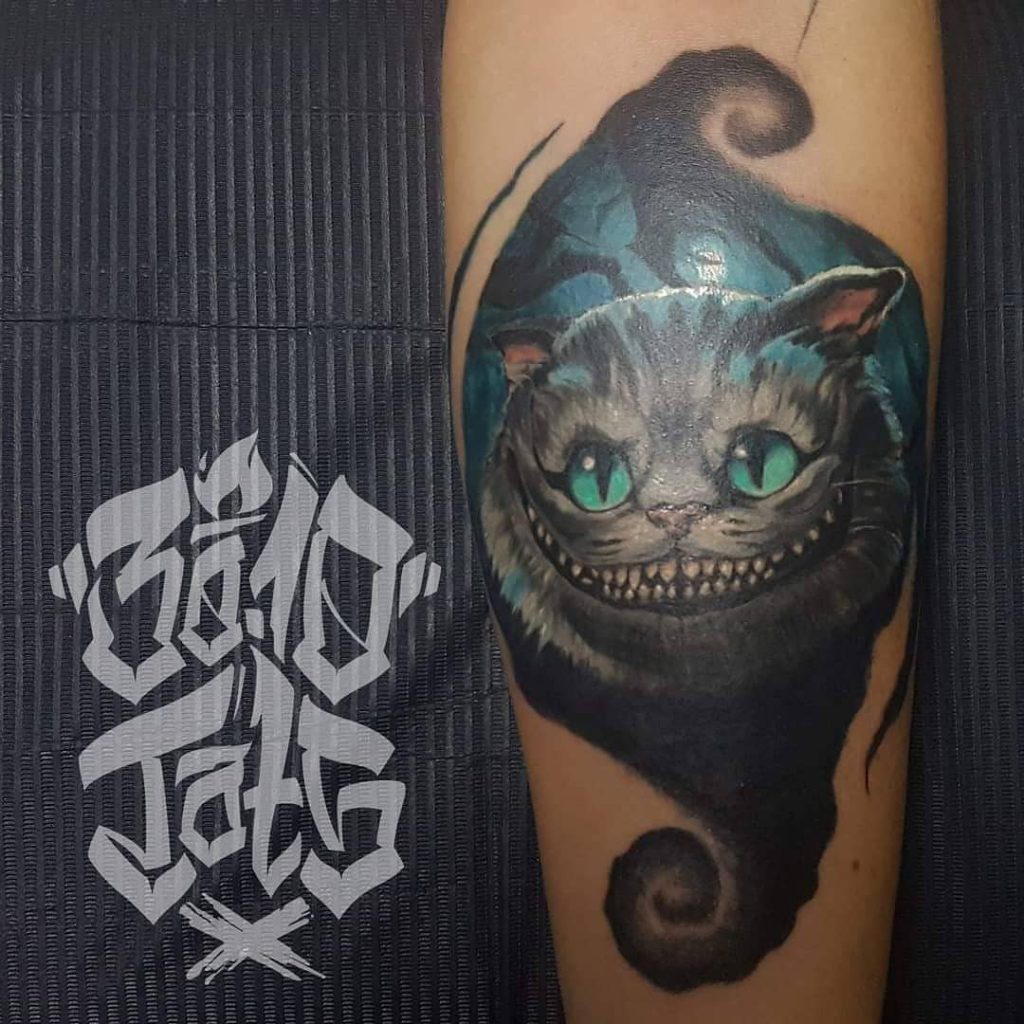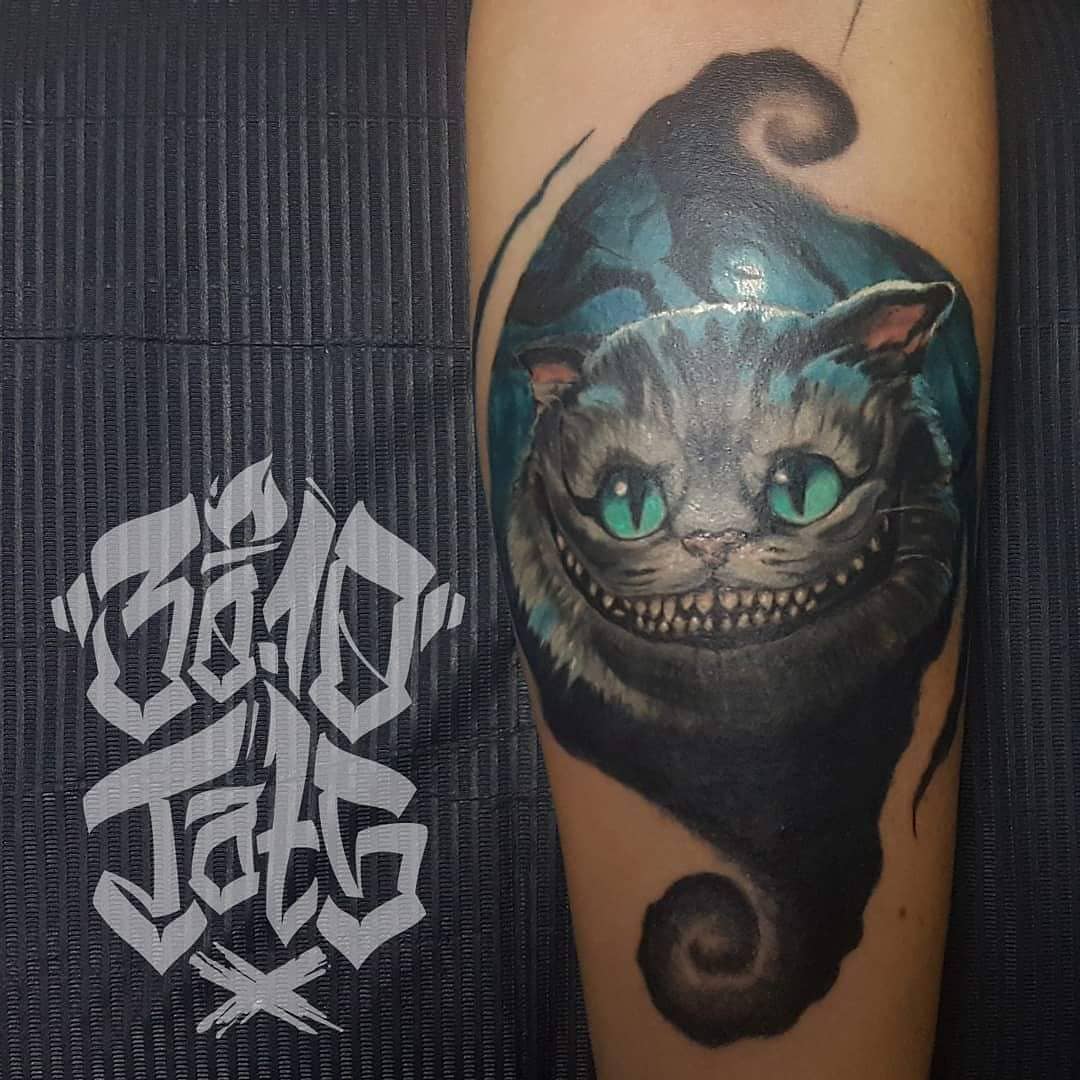 11. Cheshire Cat Hand Tattoo
12. Rainbow Cat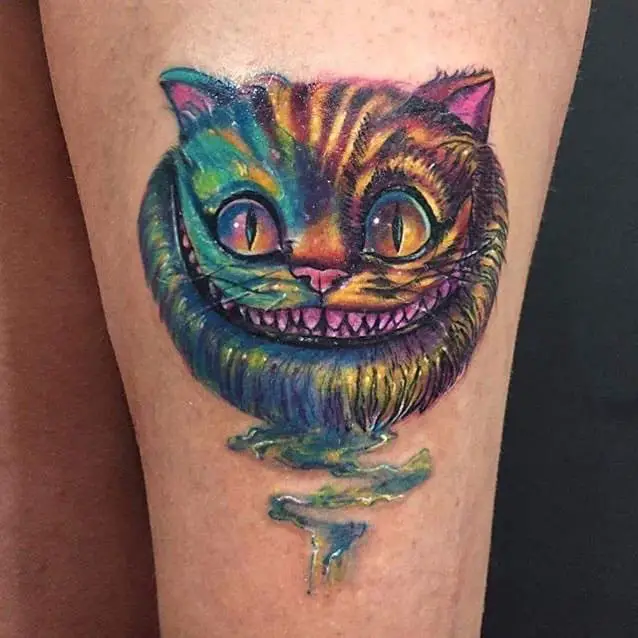 13. Eat Me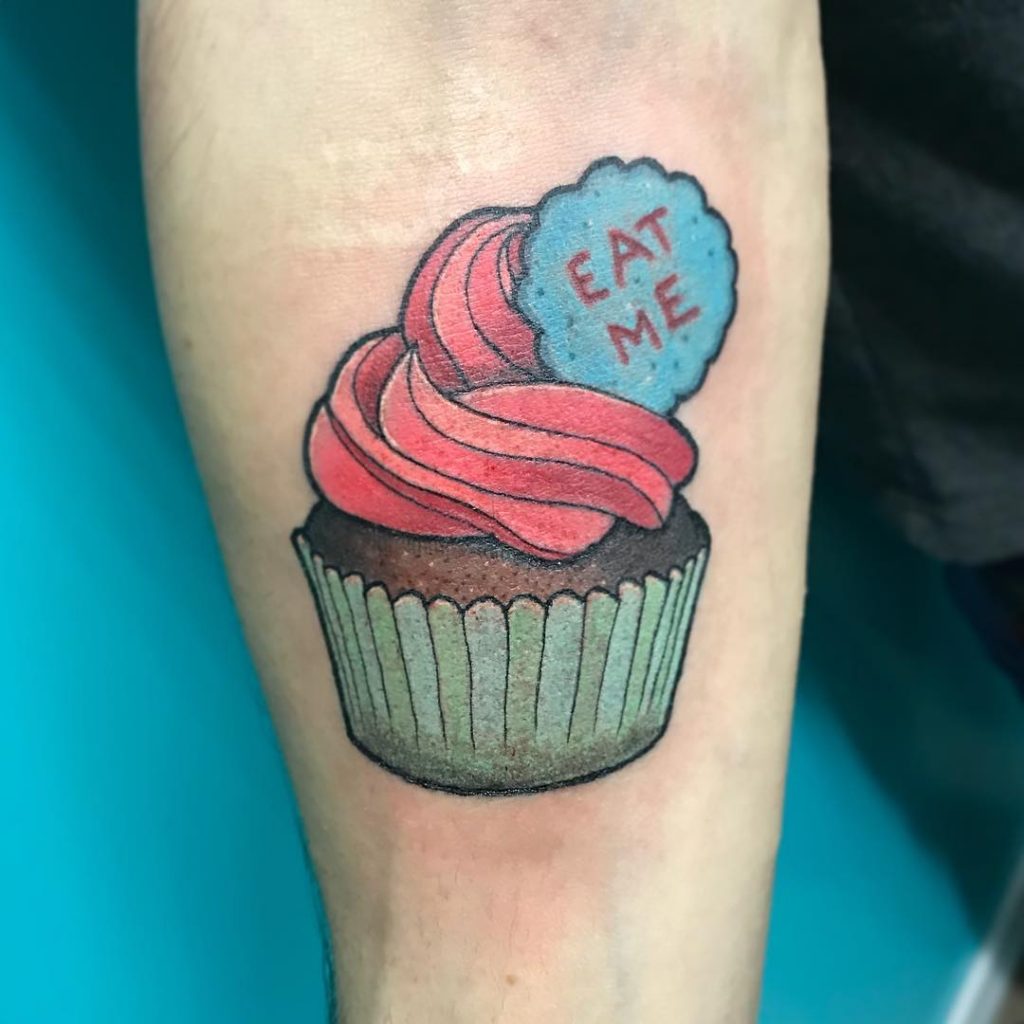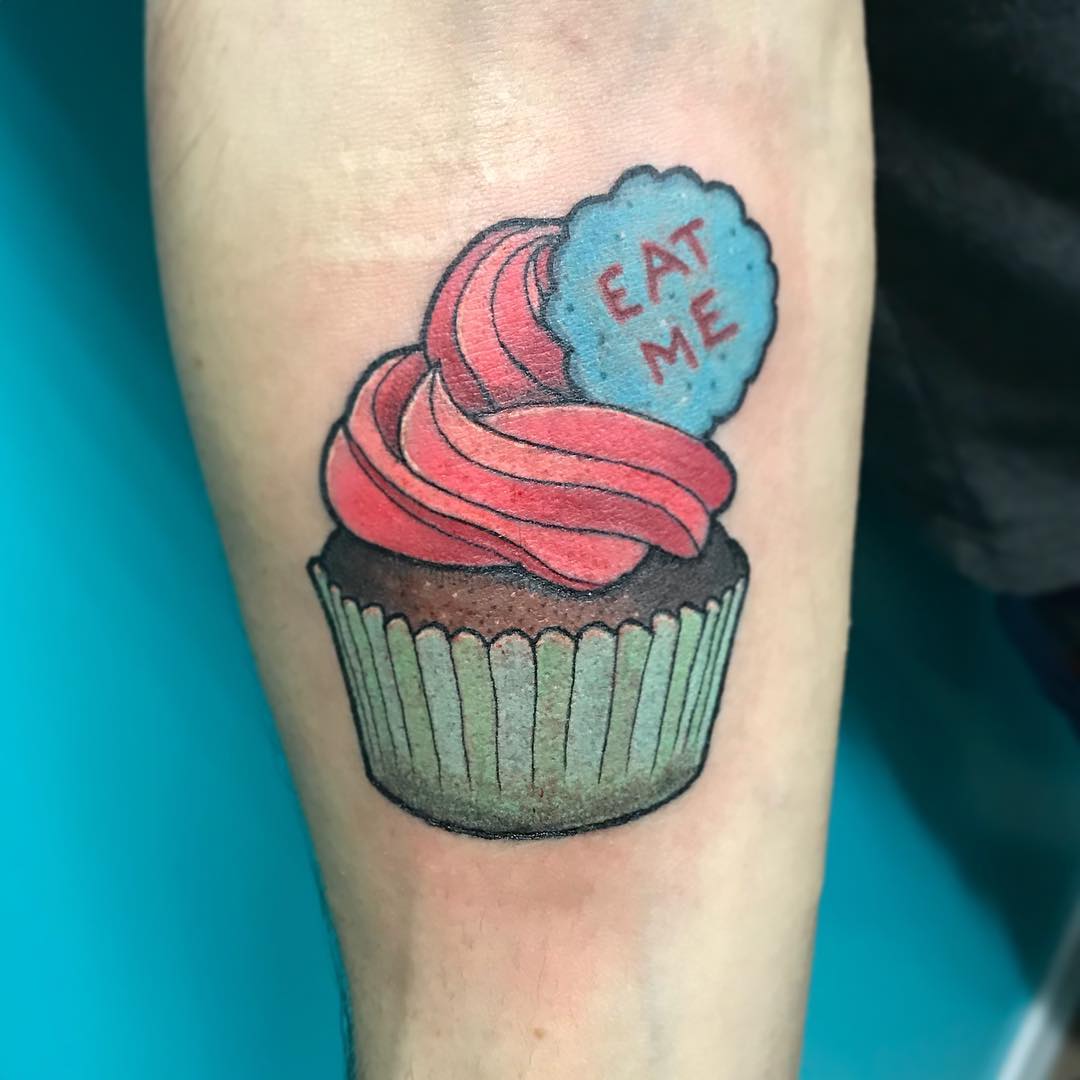 14. Drink Me!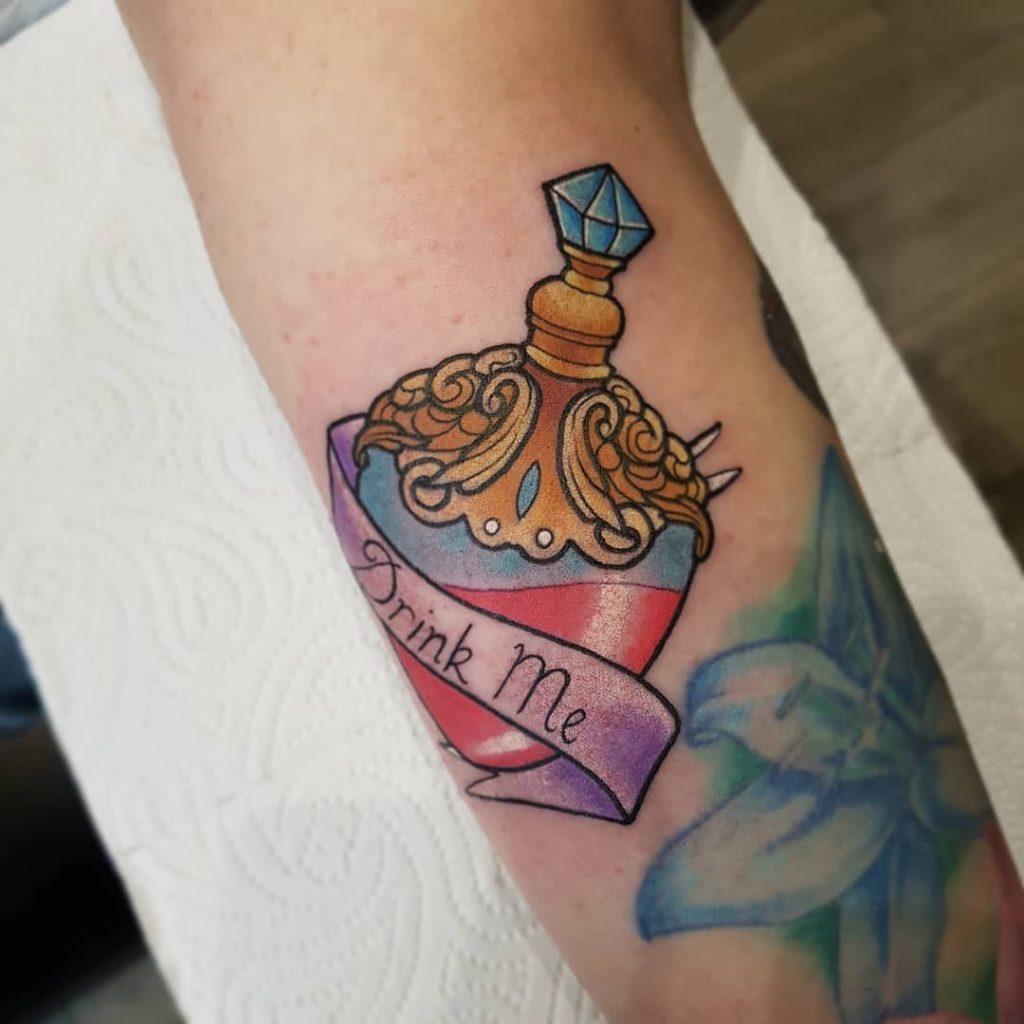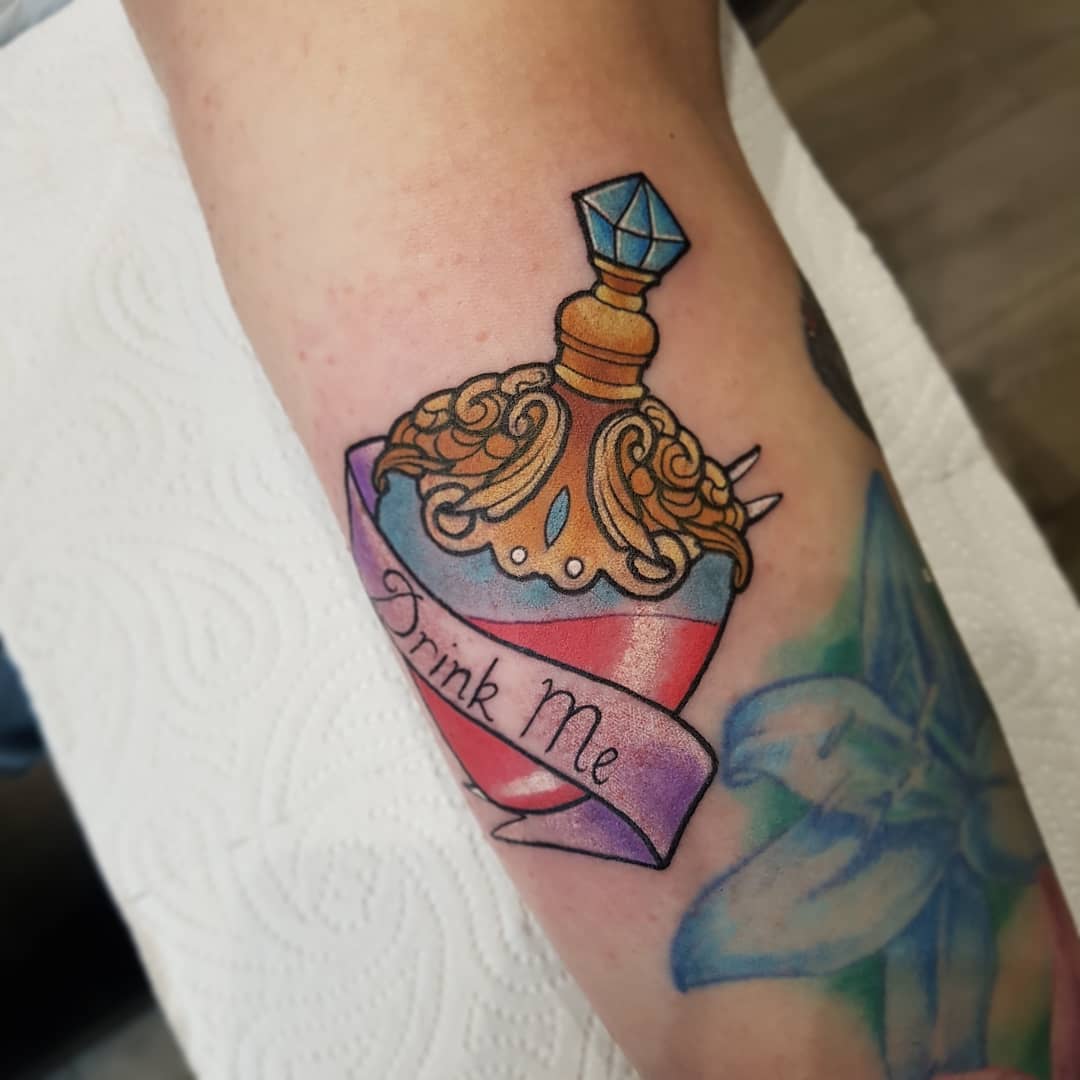 15. Cheshire Cat and Clock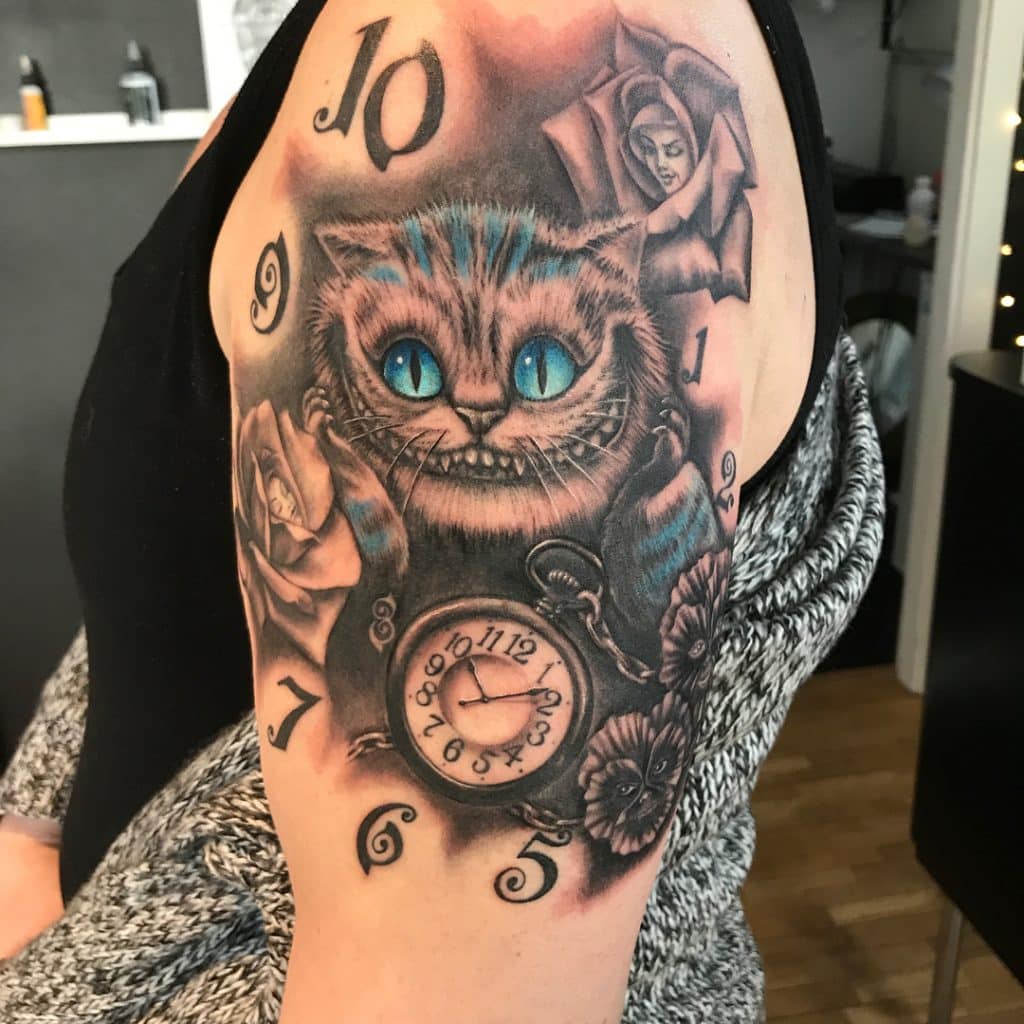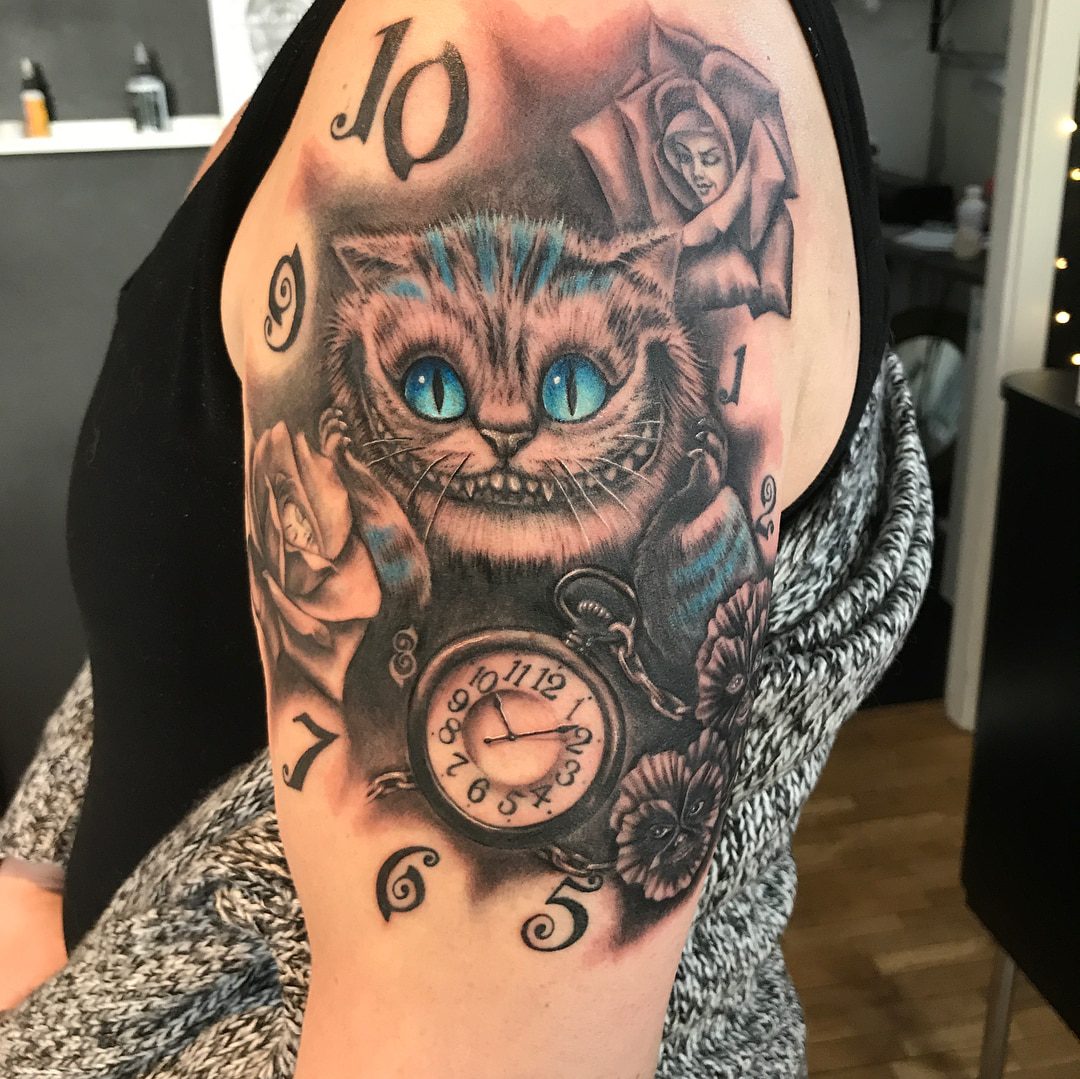 16. Evil Alice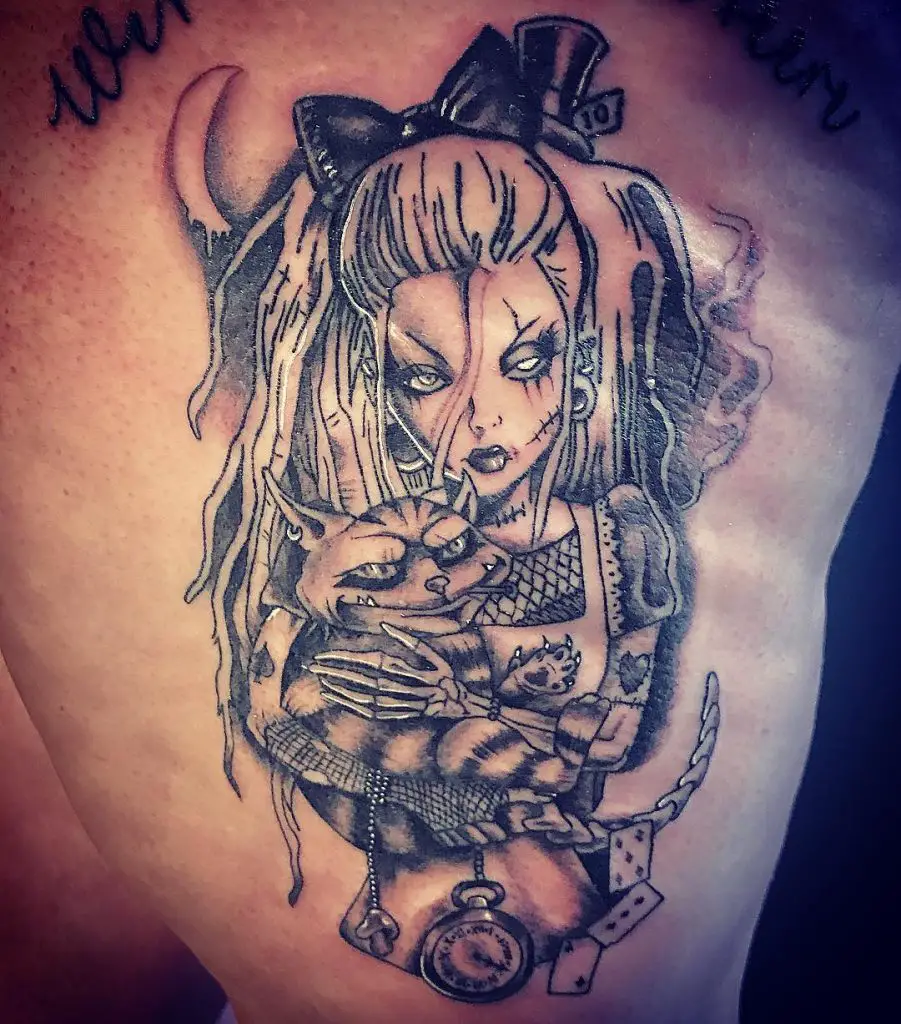 Who doesn't possess a dual personality among us, a good and a bad side? And who can forget the classic "We're all mad here. I'm mad. You are mad." Like Alice, there is a part of us who is reluctant to accept our dark side.
17.  Queen of Hearts
We all know that the Queen of hearts in the story is a bitch, but we can learn important lessons from her, one of which is to believe in the unbelievable. "Why sometimes "I've believed as many as six impossible things before breakfast," said the wicked queen. After all, bitches get things done, right?
18. Tea Party
And of course, who can miss the tea party where Alice, meets the Mad Hatter and his buddy the March Hare, where we can learn a lesson or two, about unbirthdays and finding something to celebrate every day.
19. Smoking Caterpillar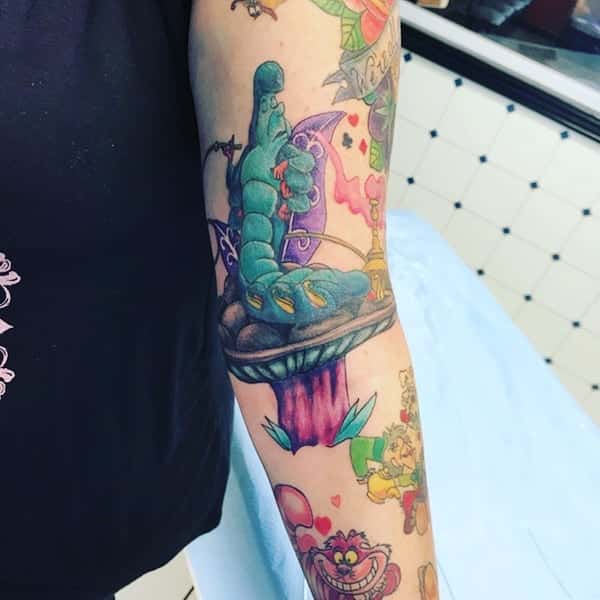 20. We're All Mad Here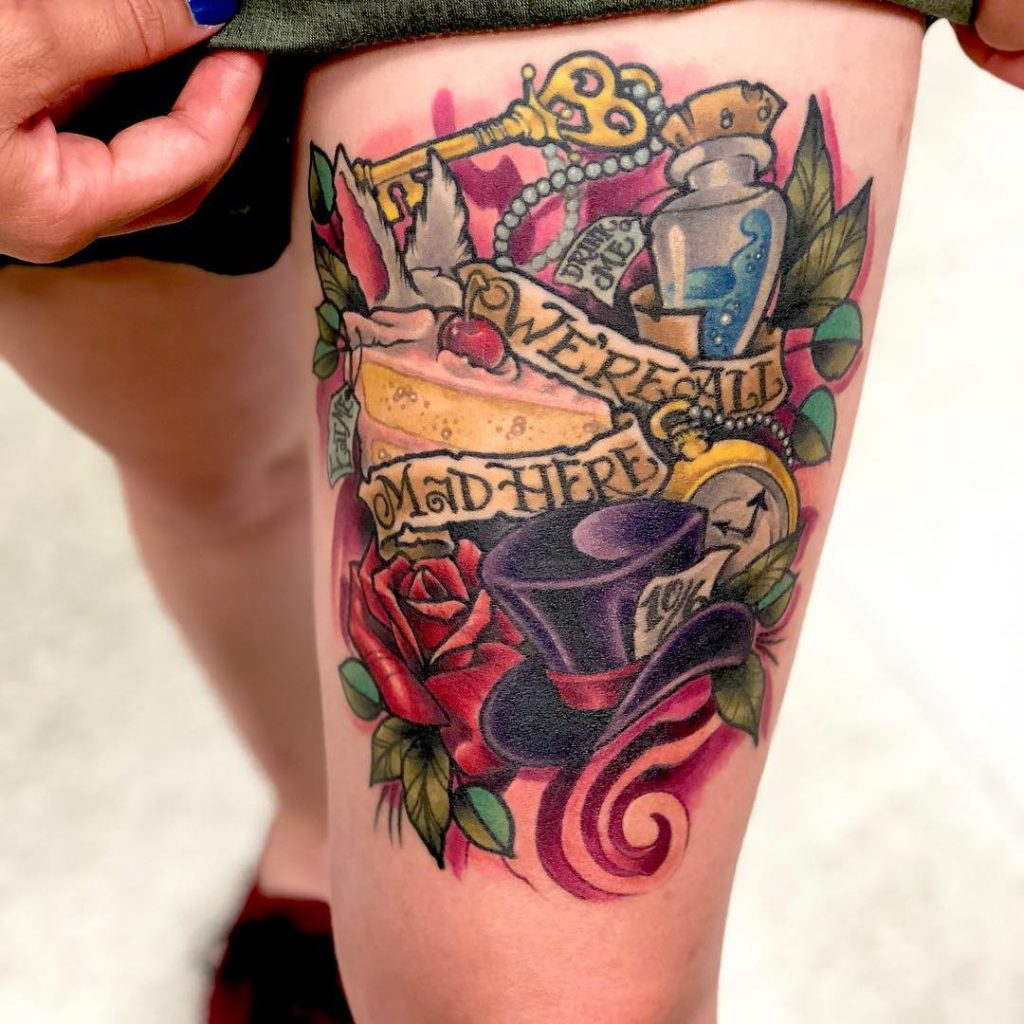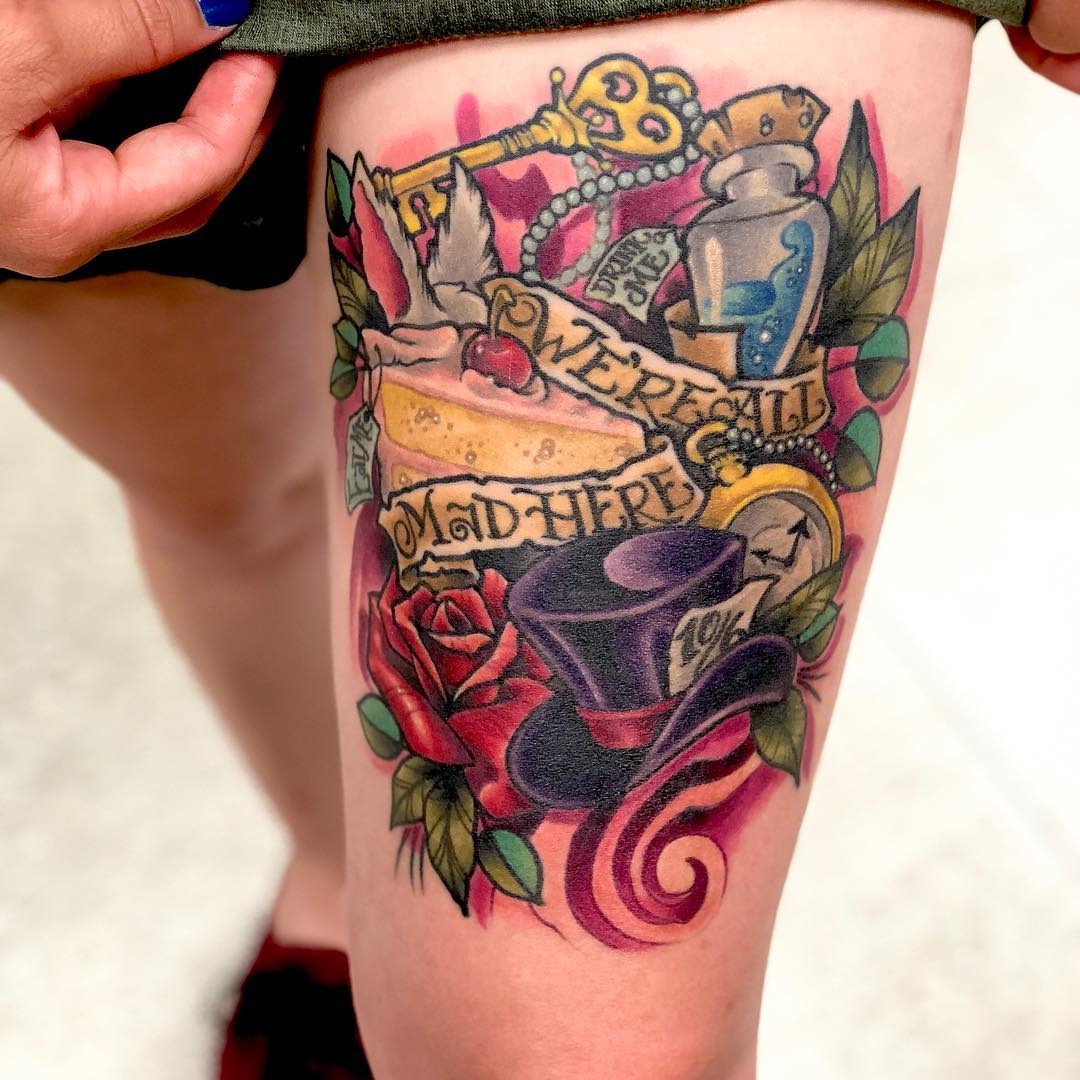 21. White Bunny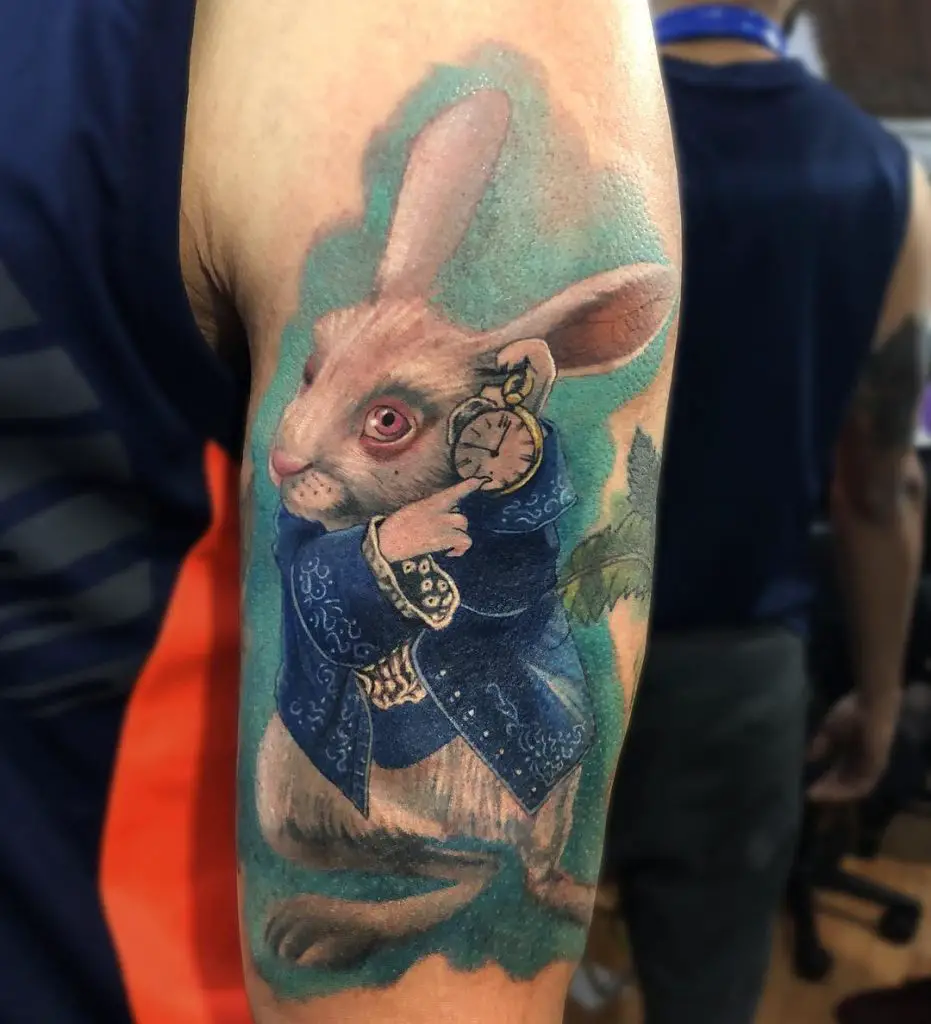 22.  I'm so Late, I'm so Late!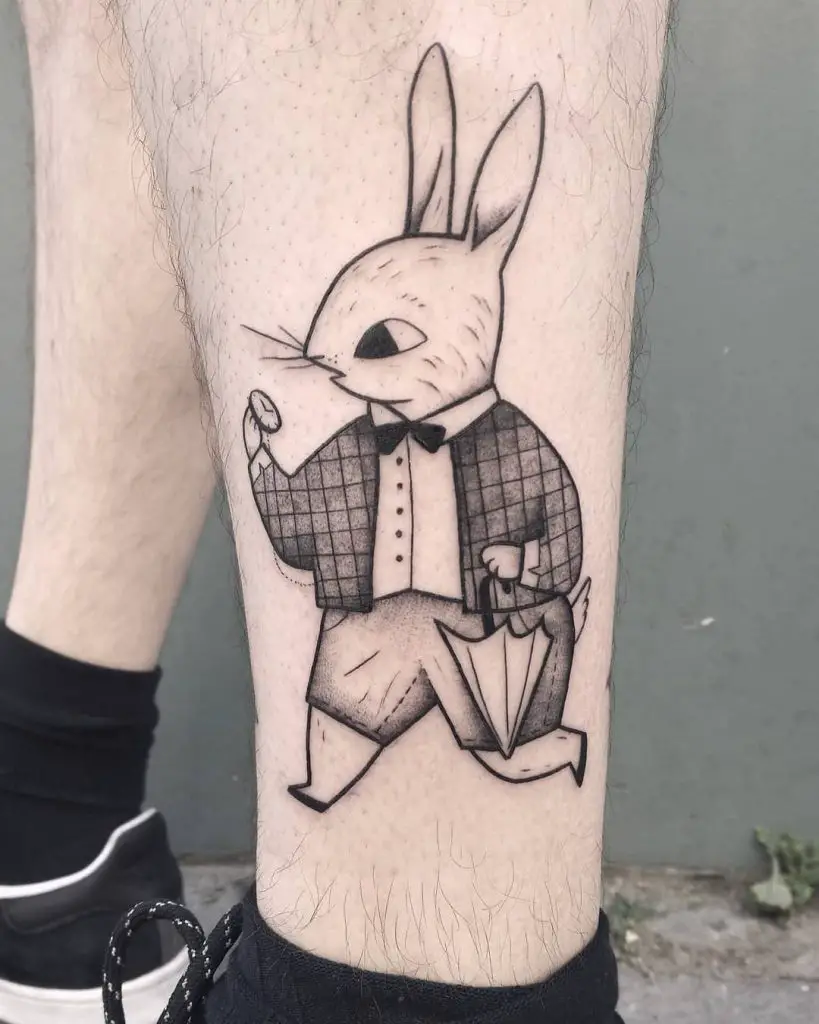 23. Cat Teacup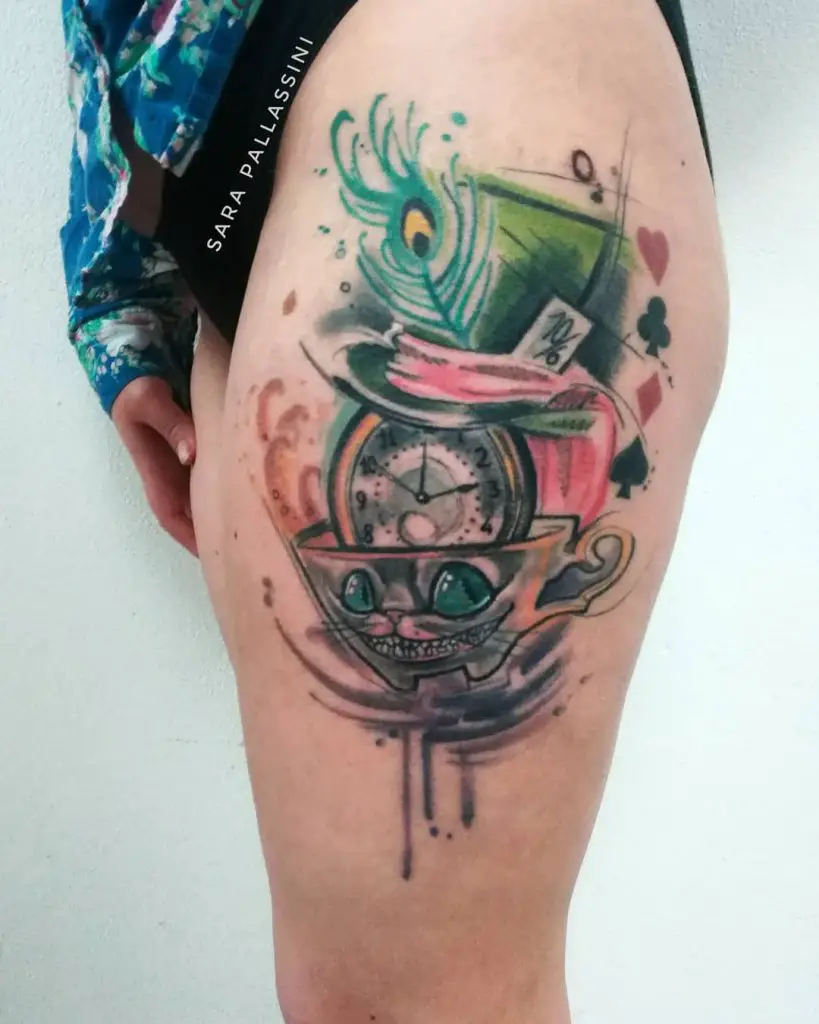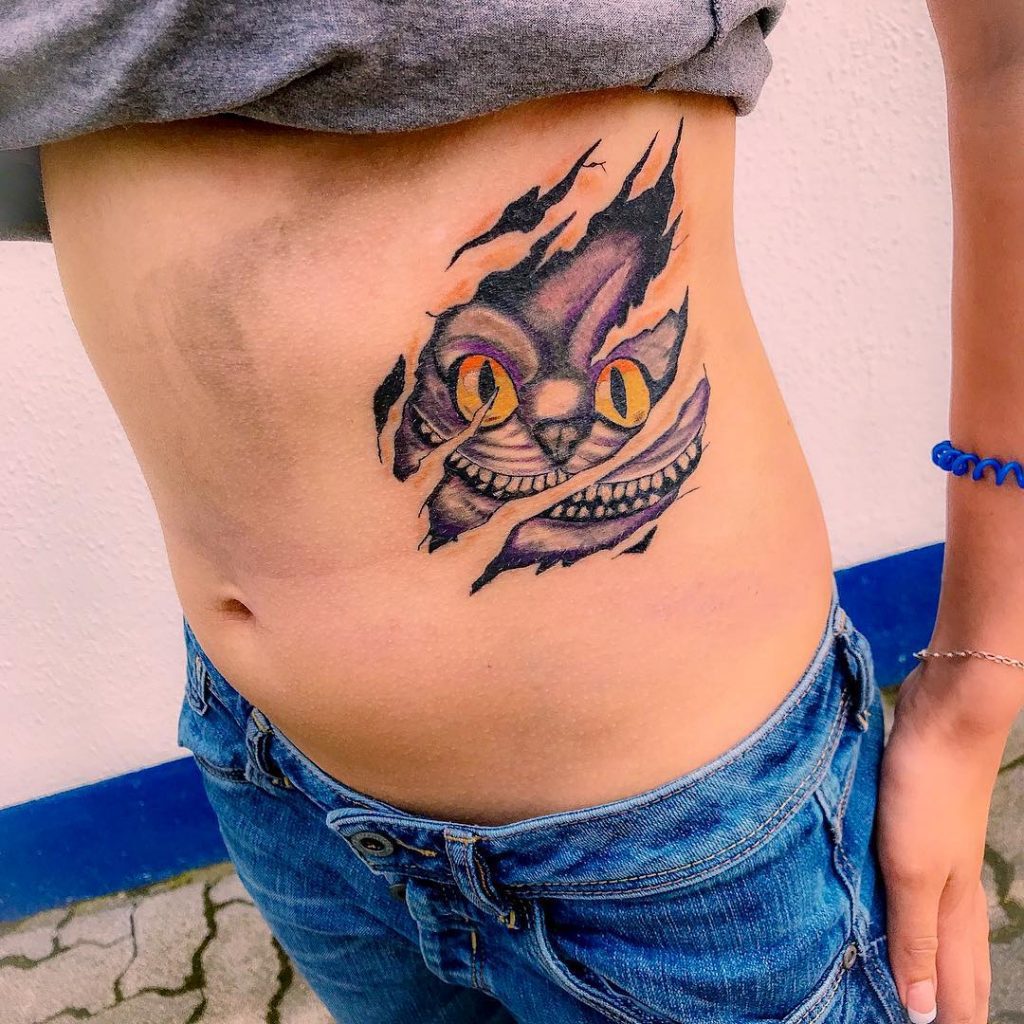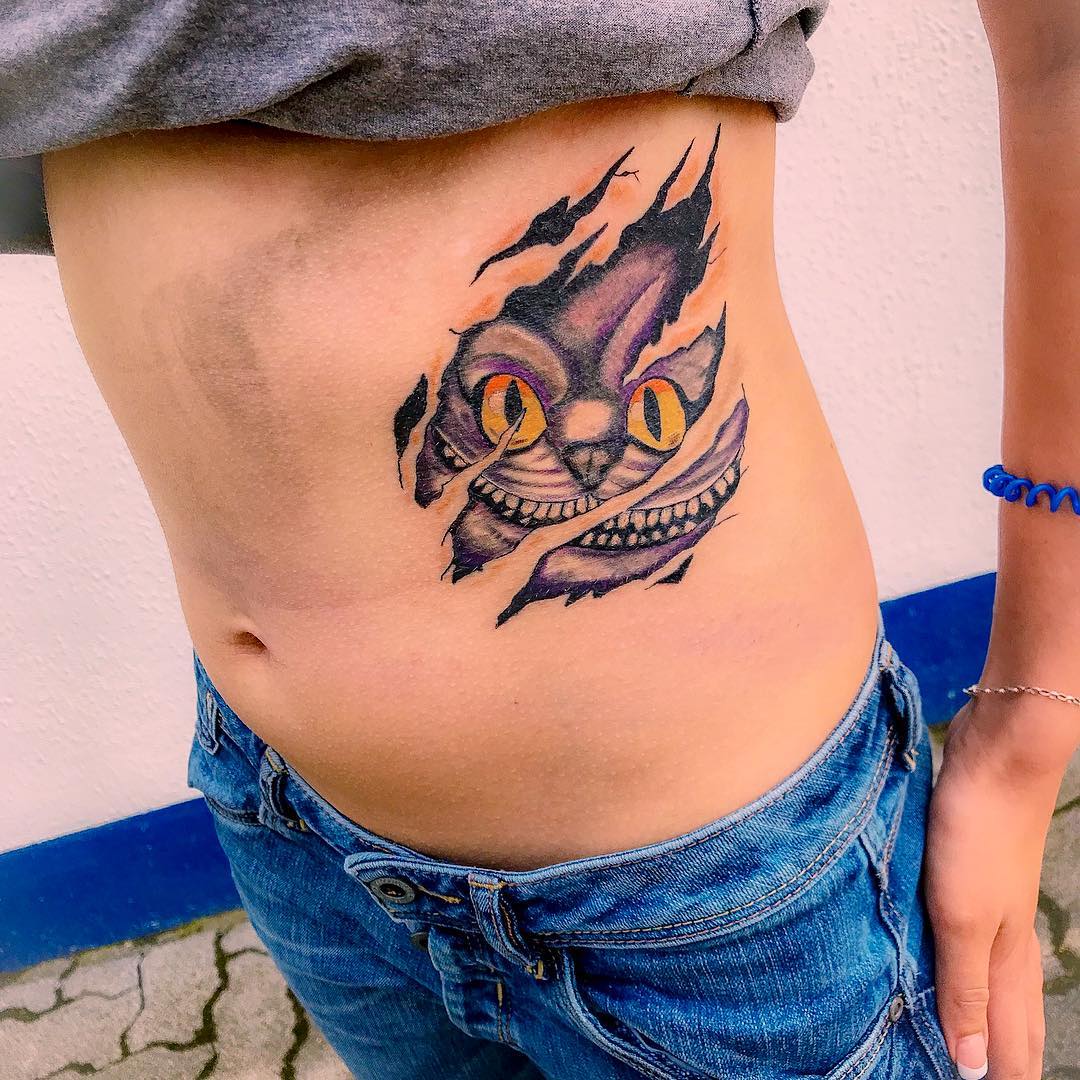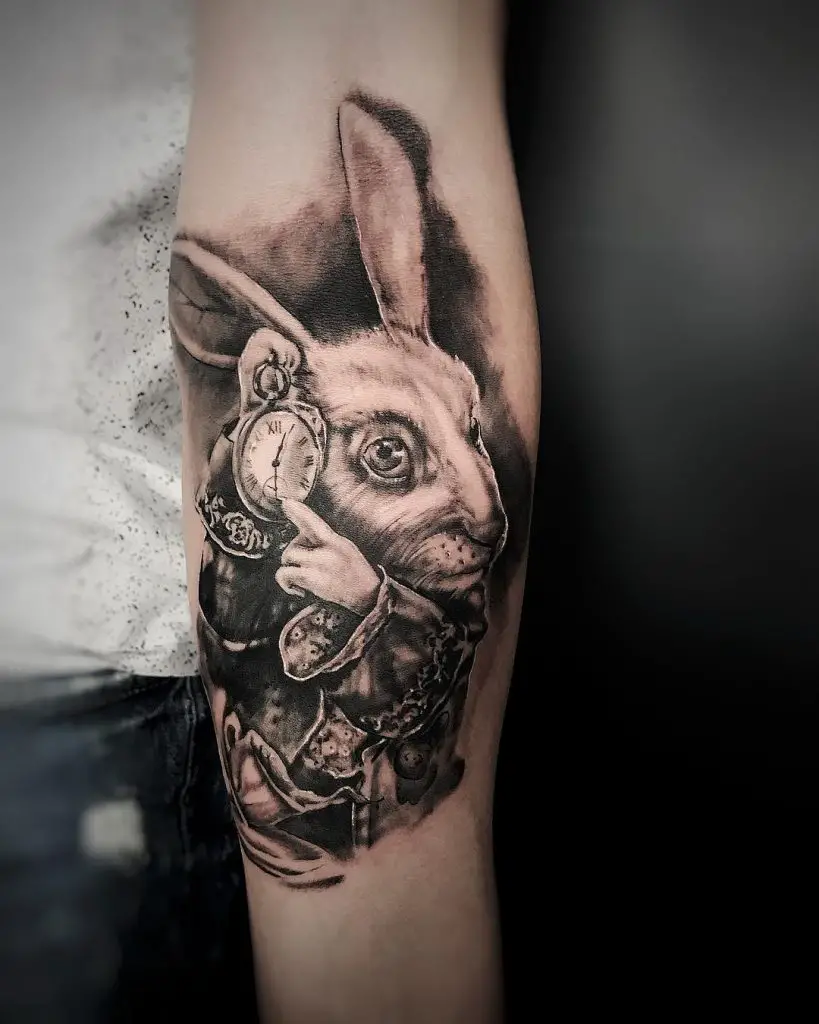 The White Rabbit is a fictional character in Lewis Carroll's book Alice's Adventures in Wonderland. He appears at the very beginning of the book, in chapter one, wearing a waistcoat, and muttering "Oh dear! Oh dear! I shall be too late! His goal is to remain consistently punctual.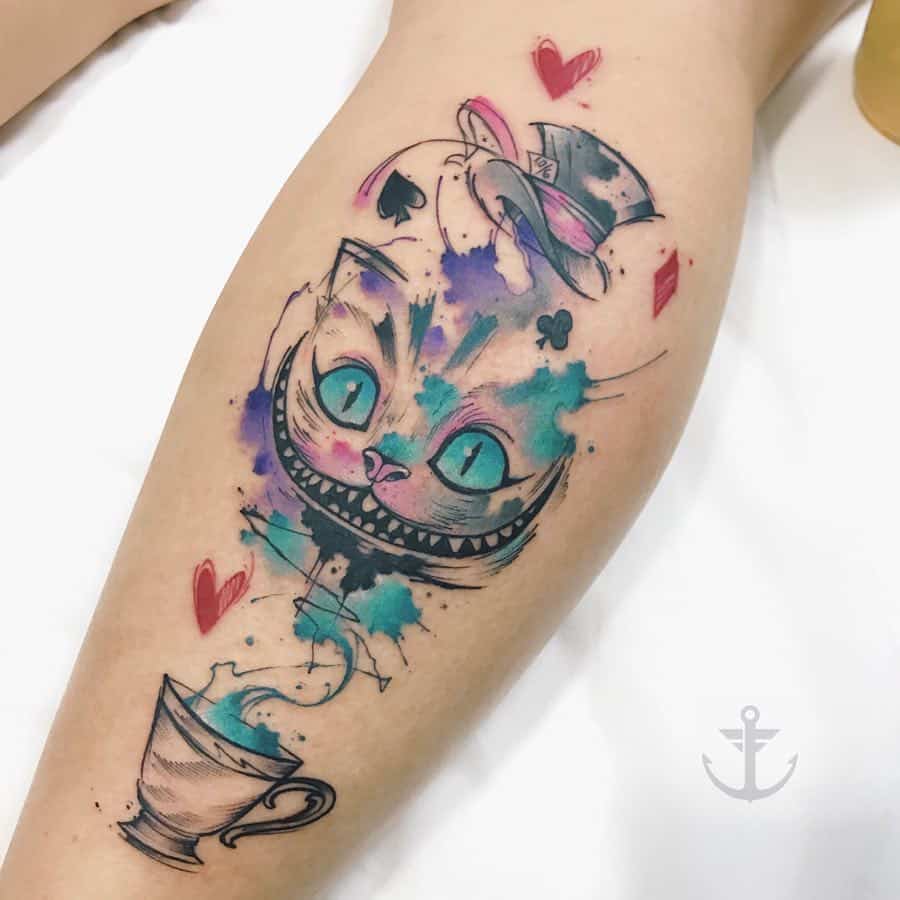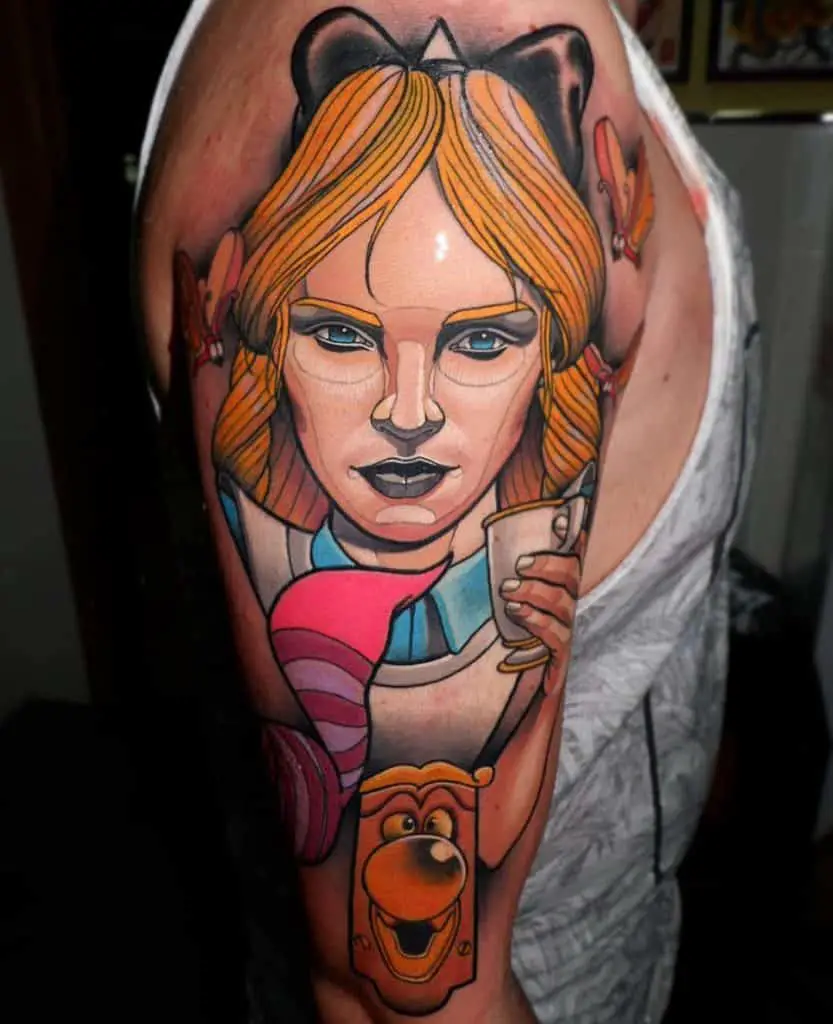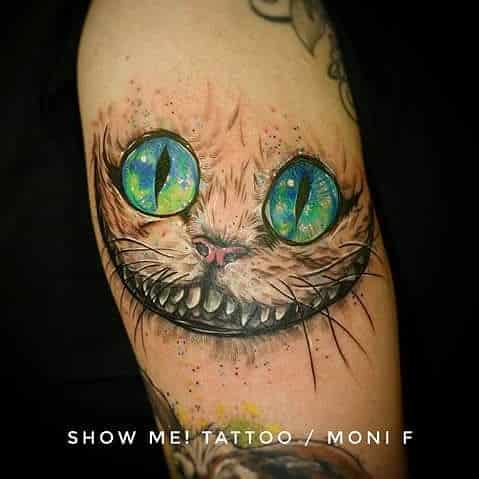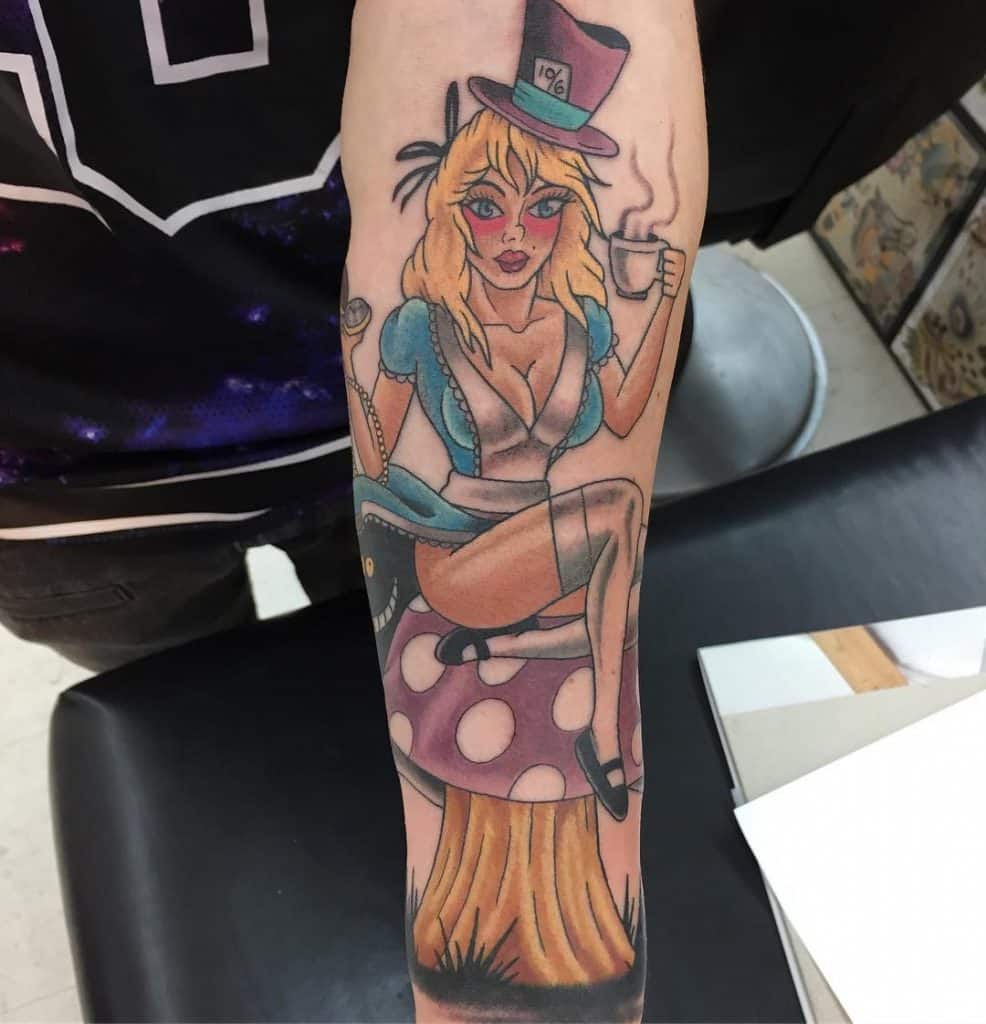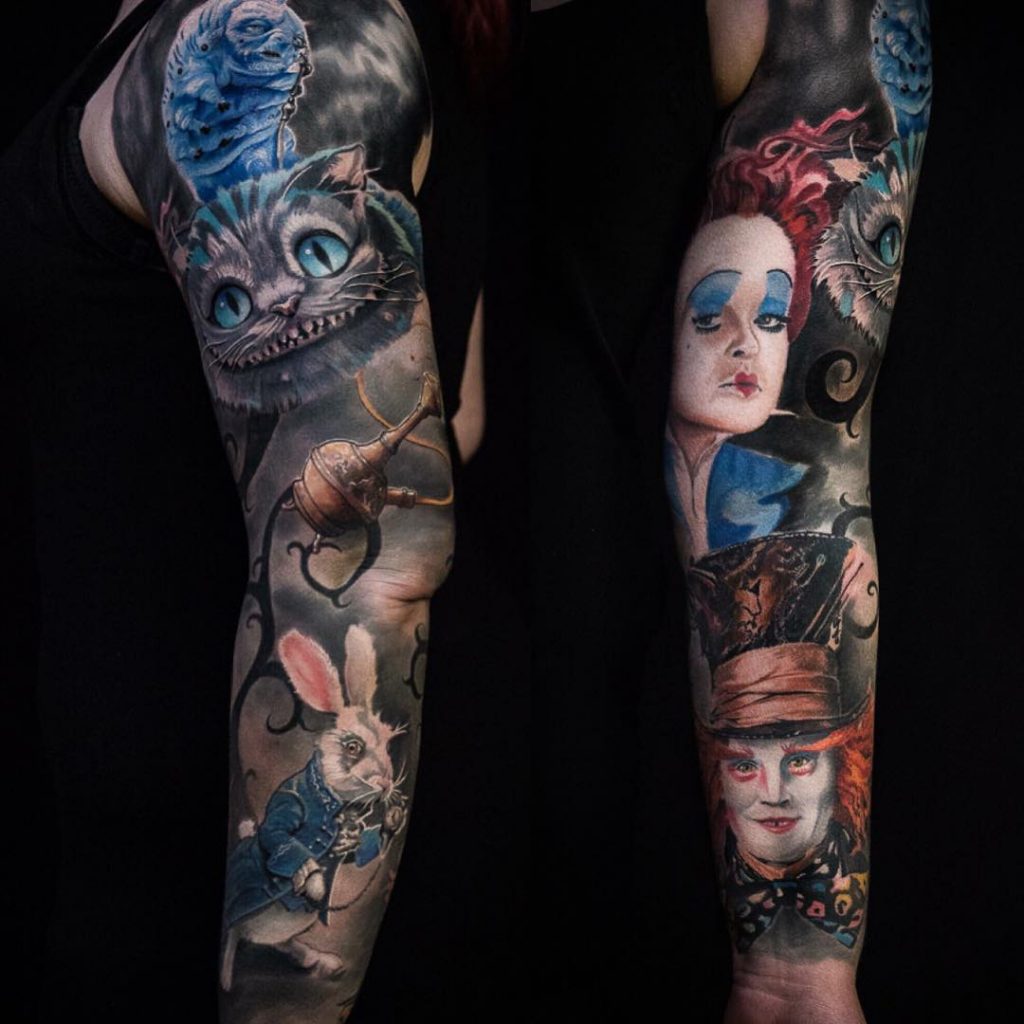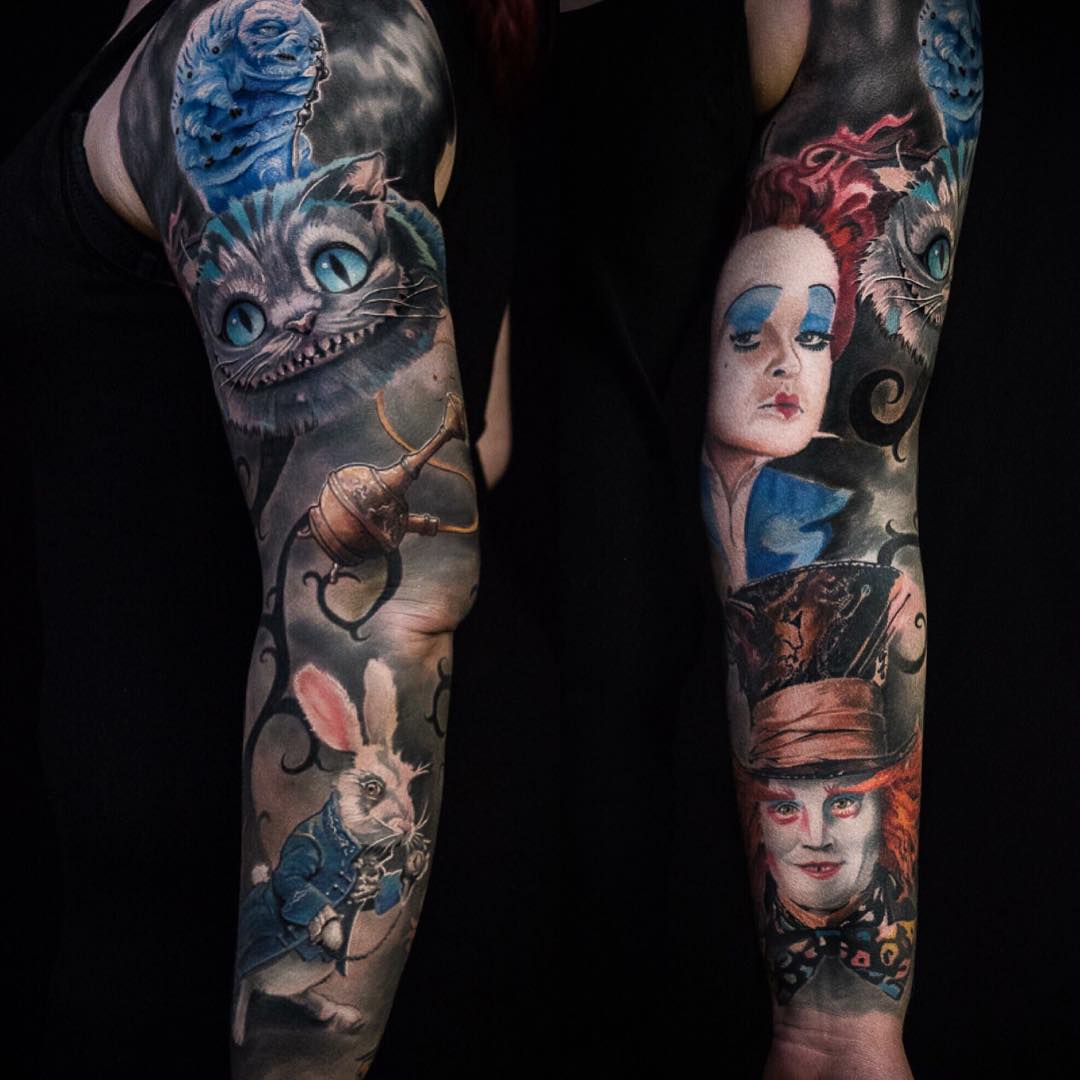 31. Cheshire Cat Holding Time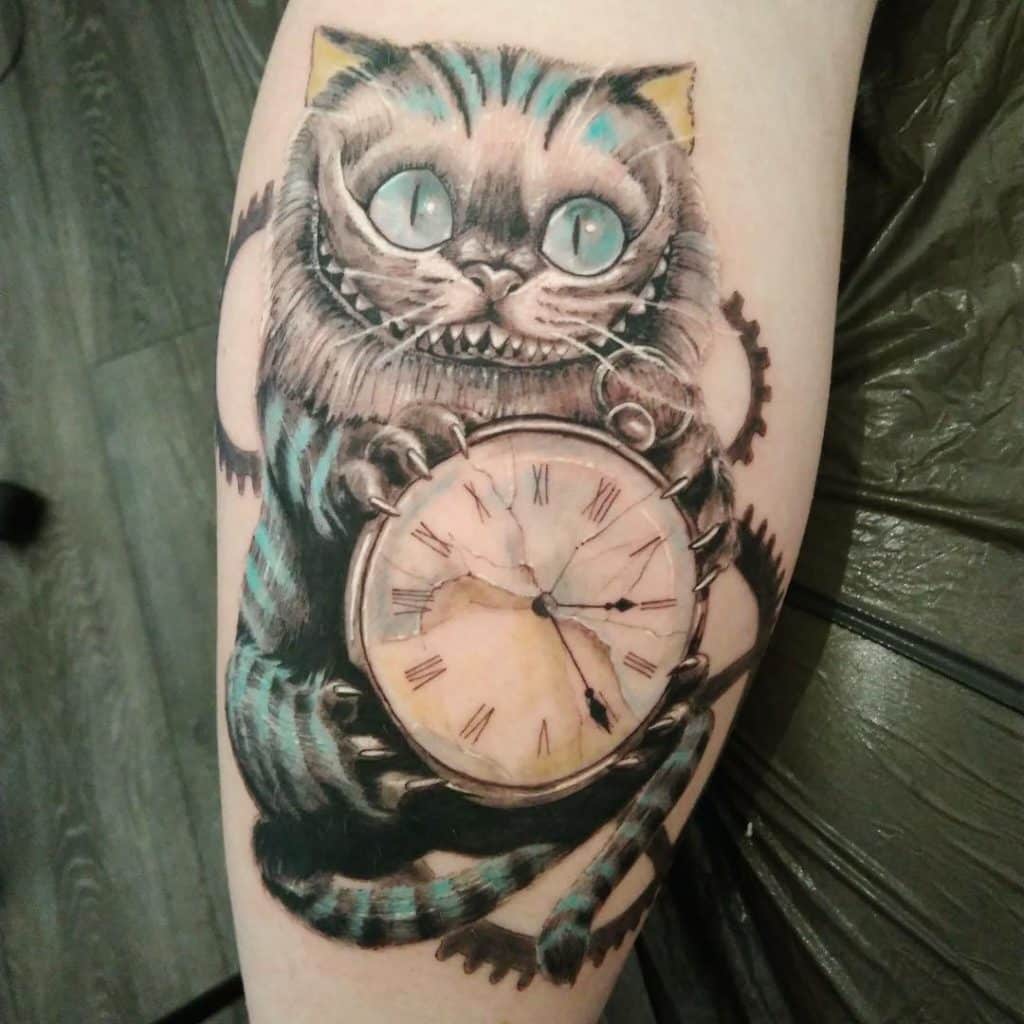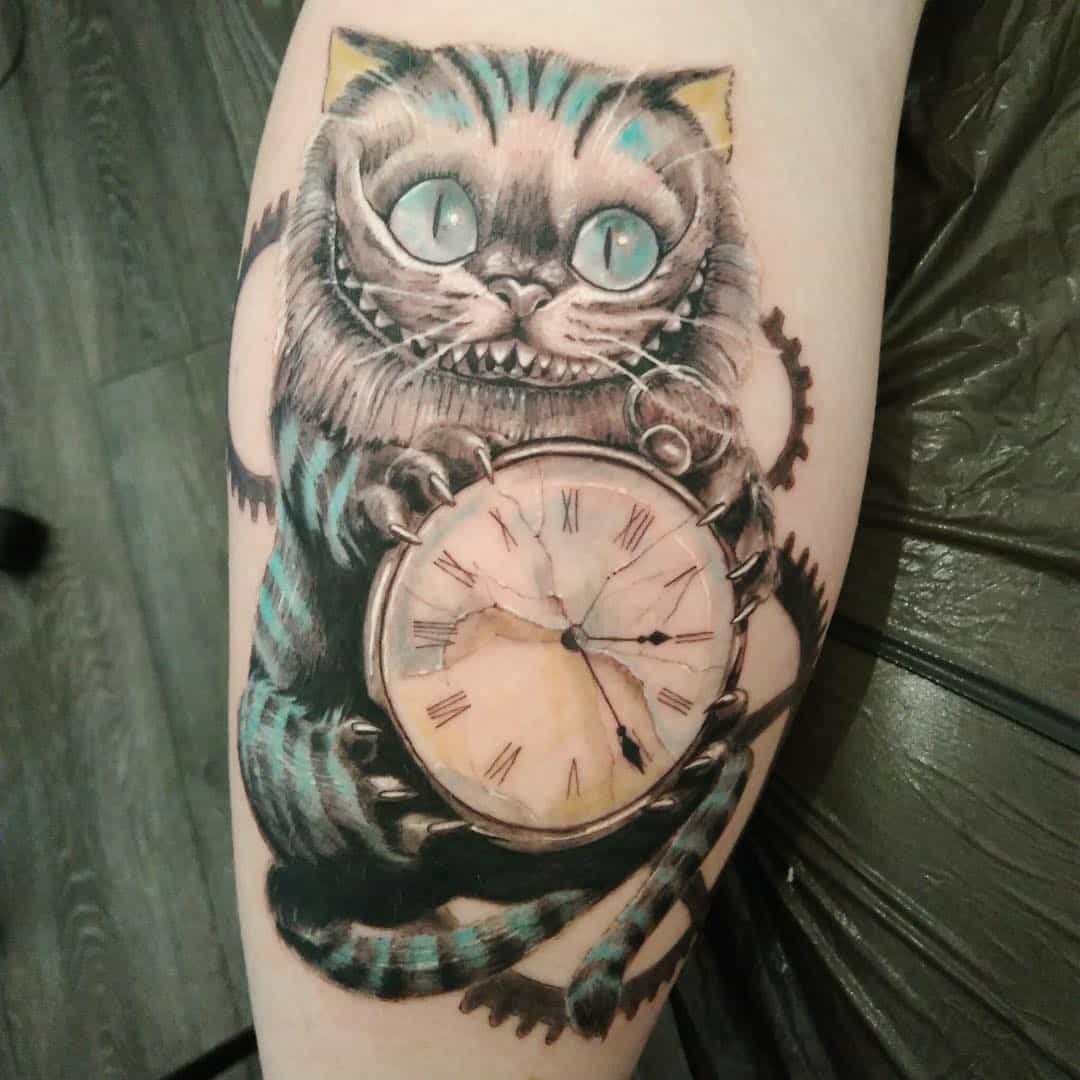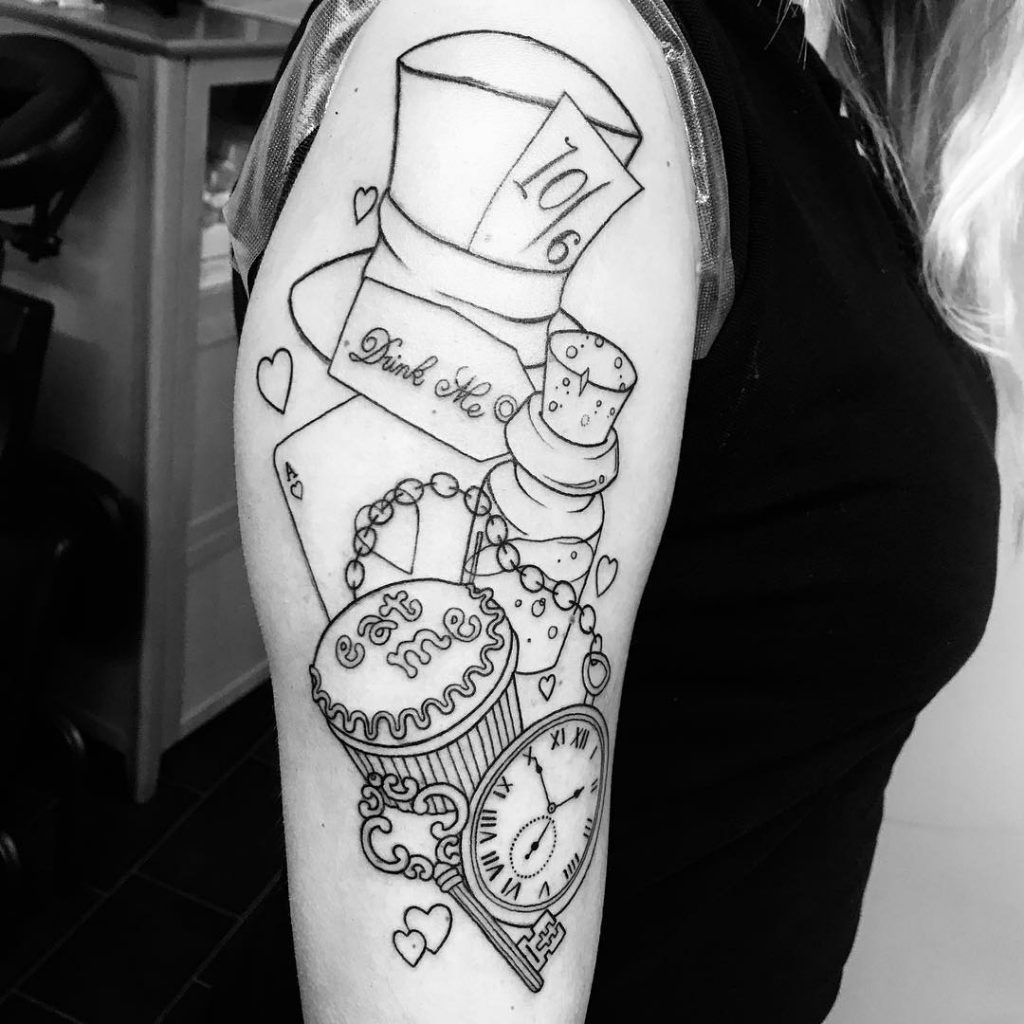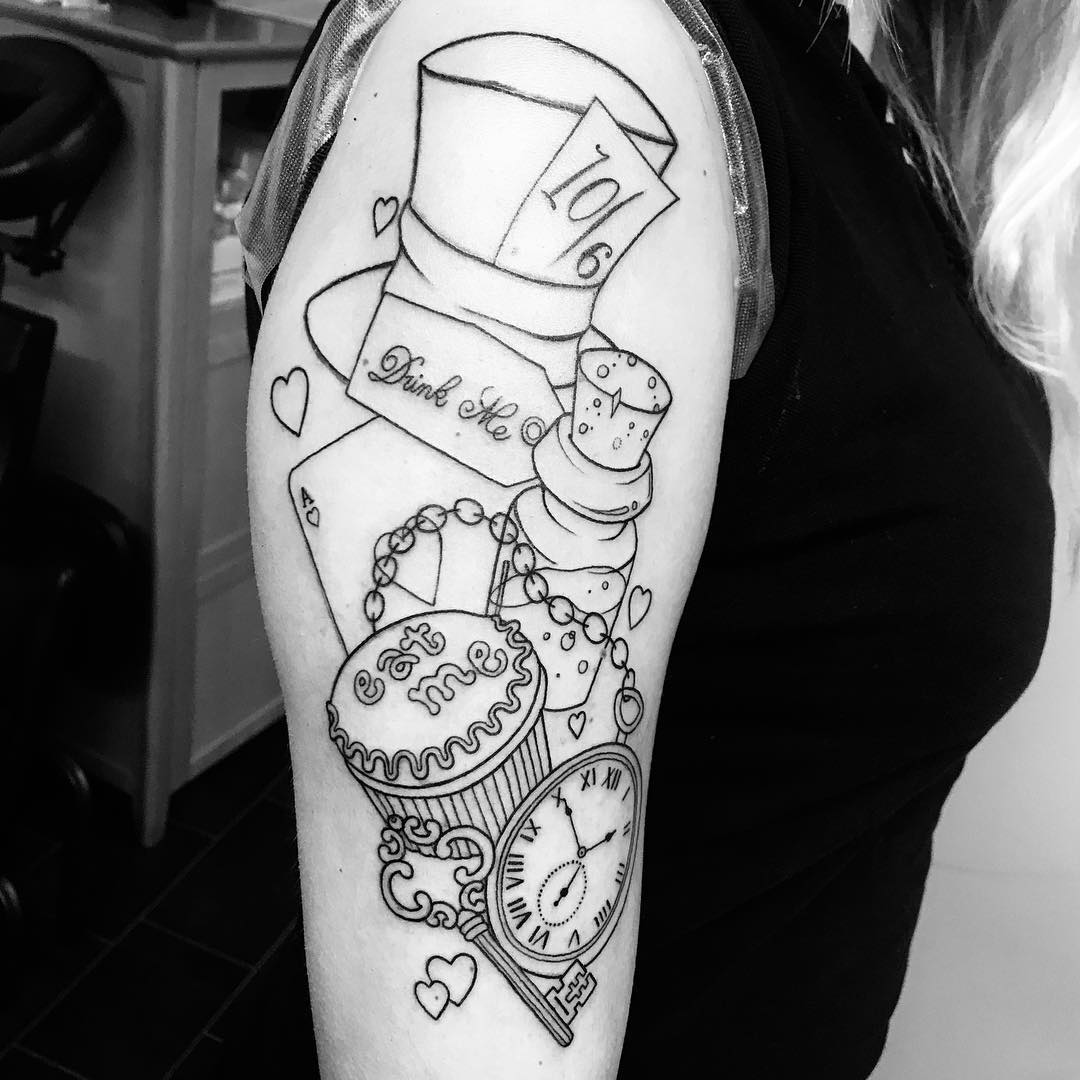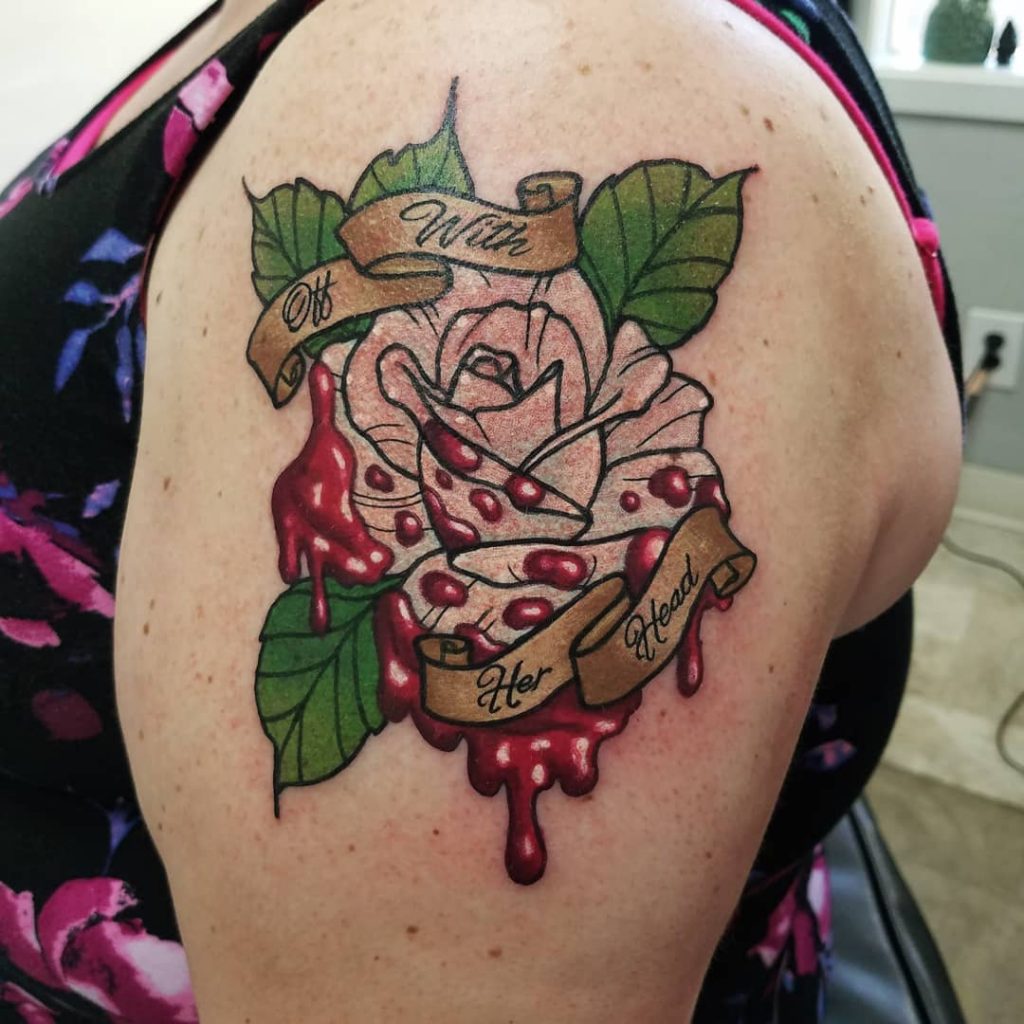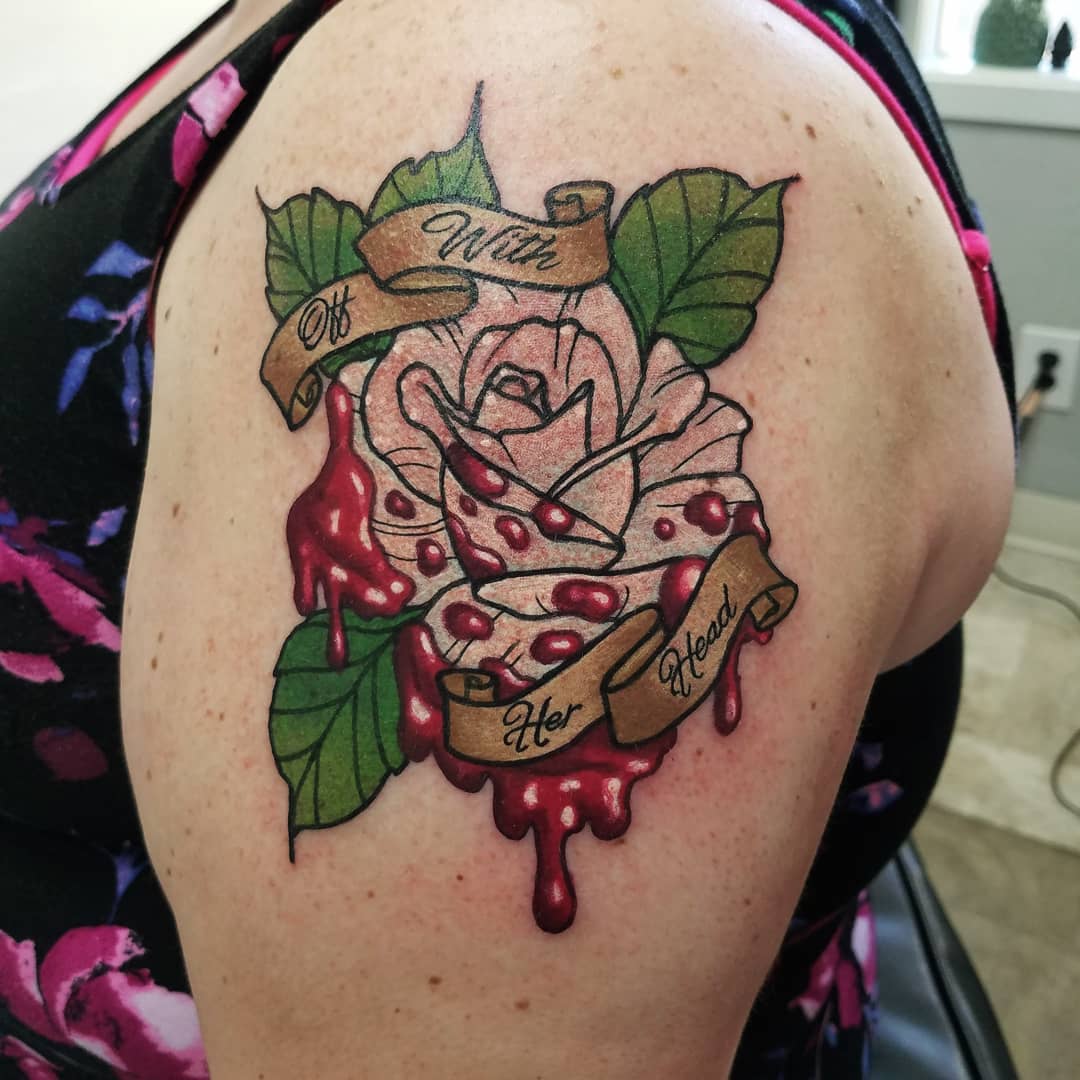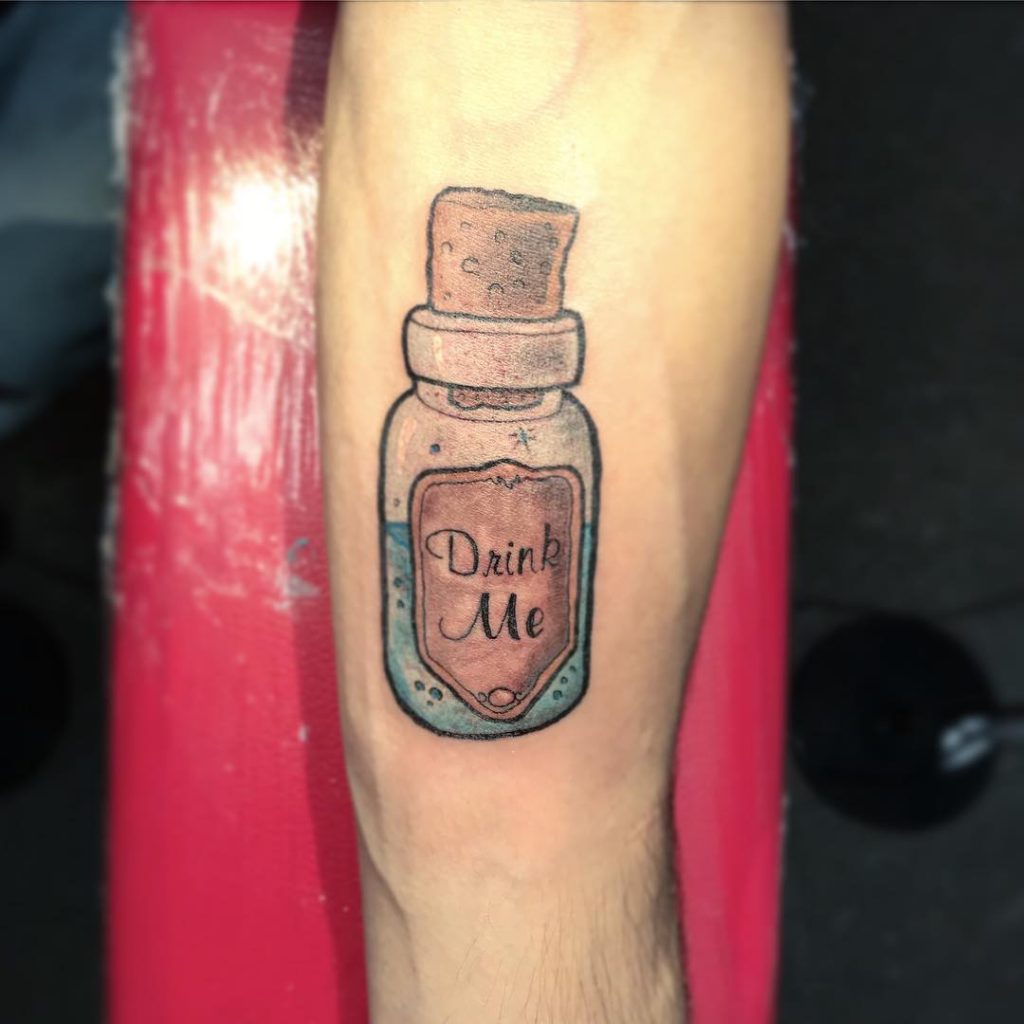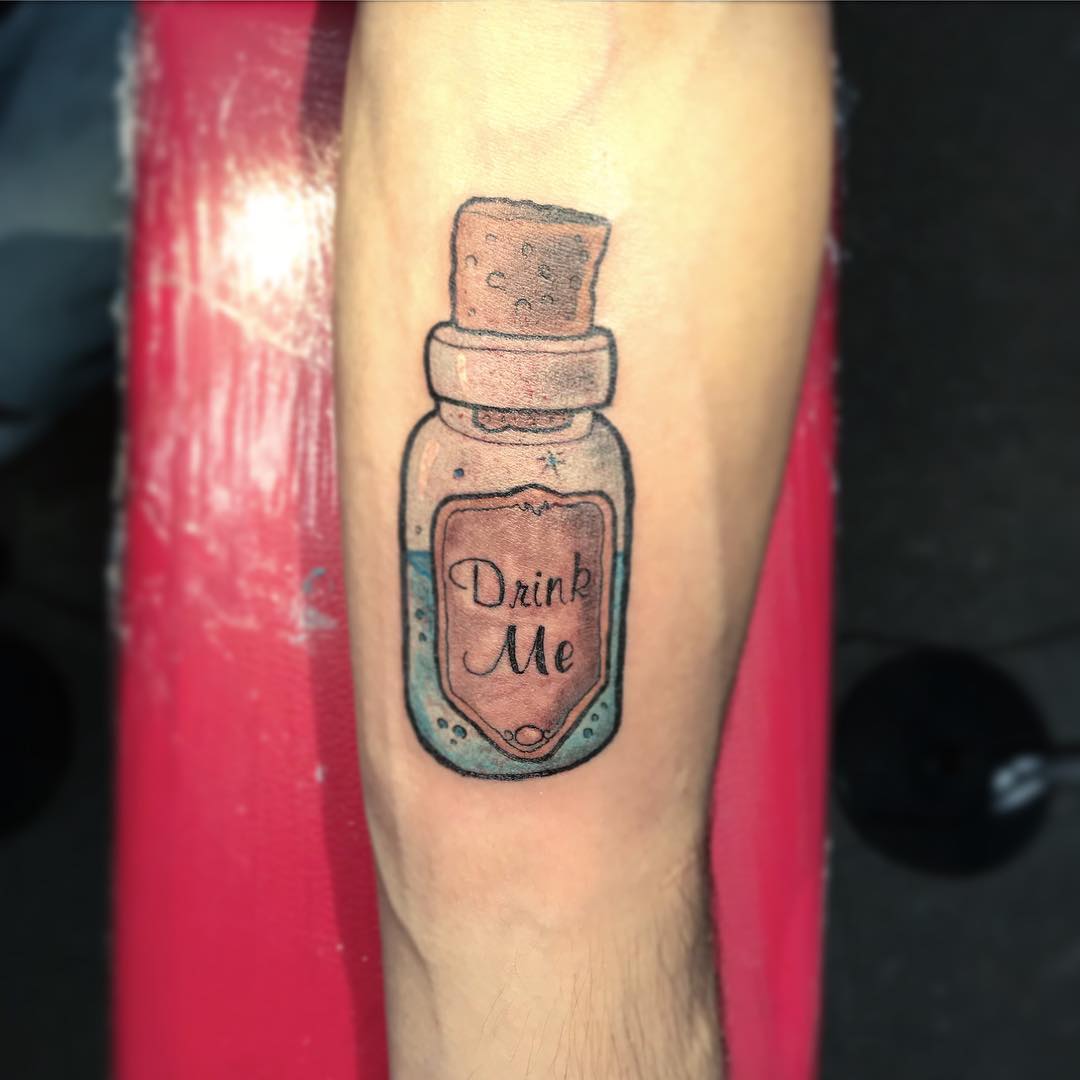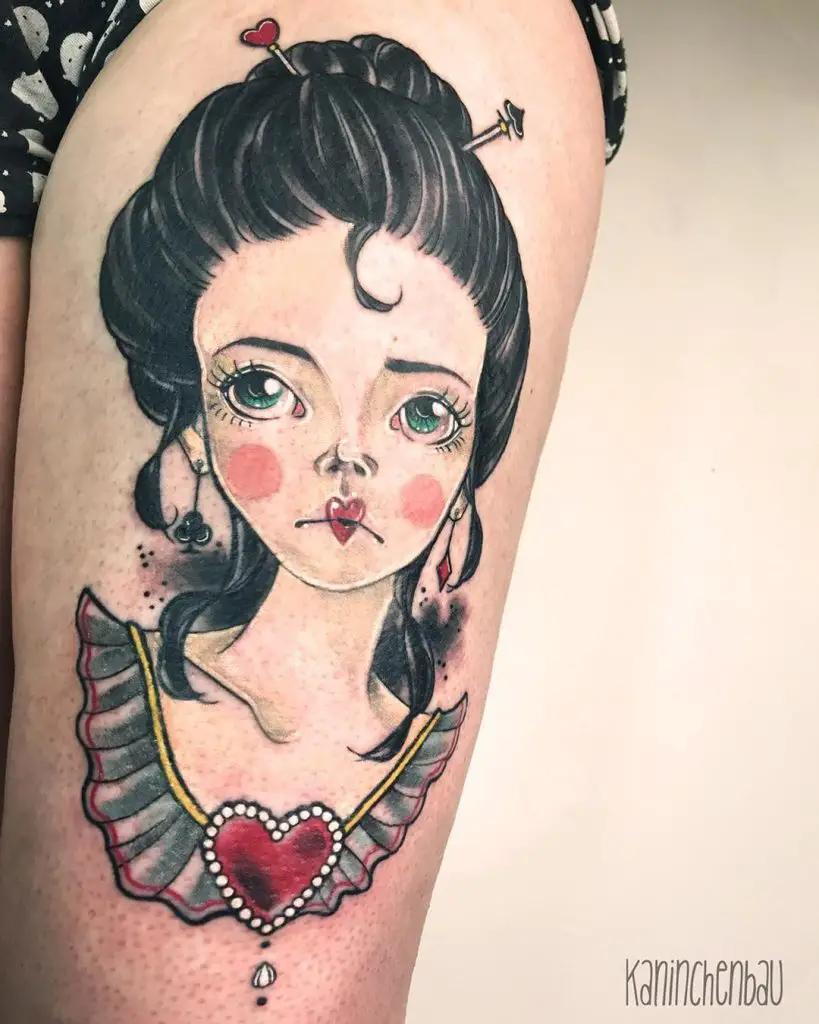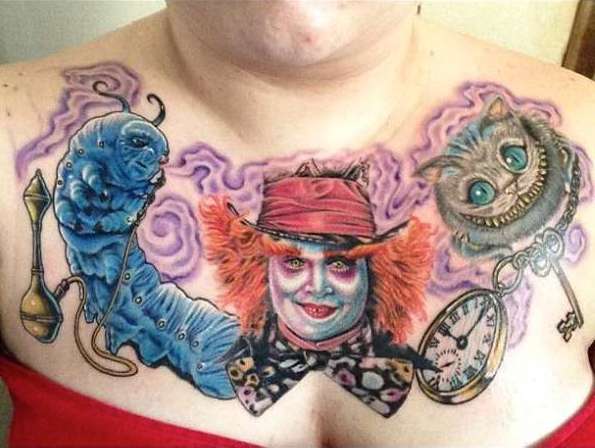 I hope you enjoyed!