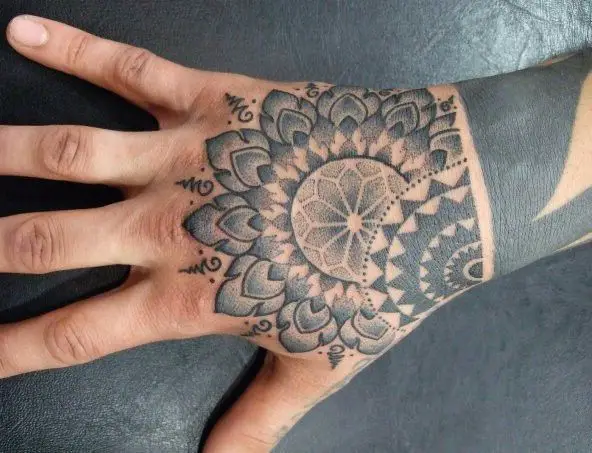 Often represented by a circle, mandala tattoos symbolize balance, wholeness, and perfection.
hough they are used in almost every religion, mandalas are especially popular amongst Hindus and Buddhists, aiming to reach a higher level of awareness.
In addition to being rather spiritual, mandalas also look great an almost any part of the body and can be customized very easily. In fact, many people add in their favorite colors, spiritual symbols, animals, and fonts to create their own design. Whether you are looking to get some ideas for your own design, or just wanting to check out some neat tattoos, the list below should certainly be of help.
1. Mandala Thigh Tattoo For Women
A great choice for women. Fortunately, even just the outline looks great!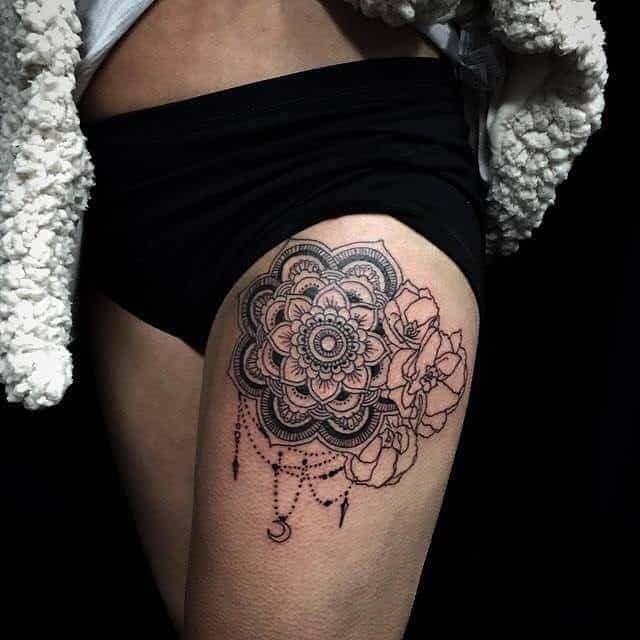 2. Mandala Back Piece
They may take multiple sessions, a little bit of your savings, and a great tattoo artist, however, mandala back pieces look amazing.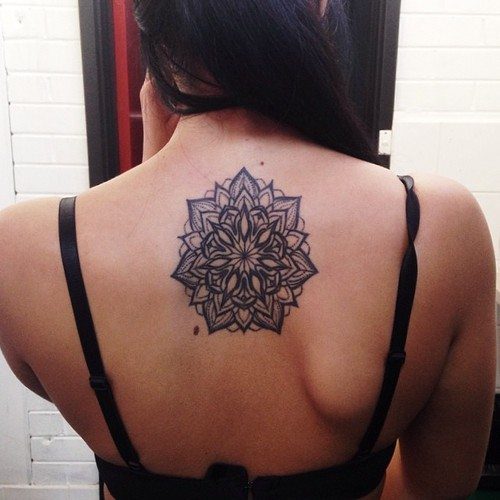 3. Mandala Arm Sleeve For Men
Also a great choice for anyone looking to get an arm sleeve.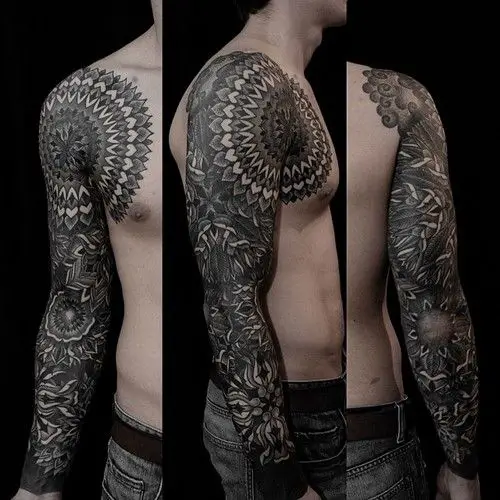 4. Mandala Neck Tattoo Design
It may be hard to cover, but it will certainly look great.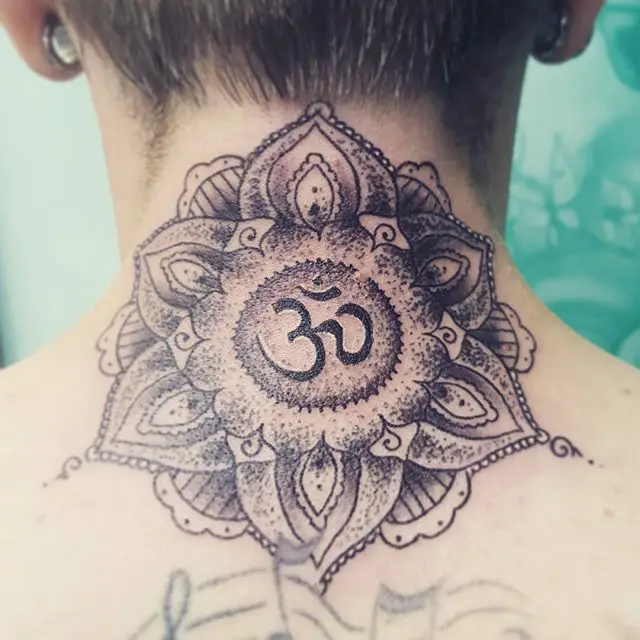 5. This Mandala Ankle Tattoo
Common mainly amongst women, the ankle is a great place for this spiritual design.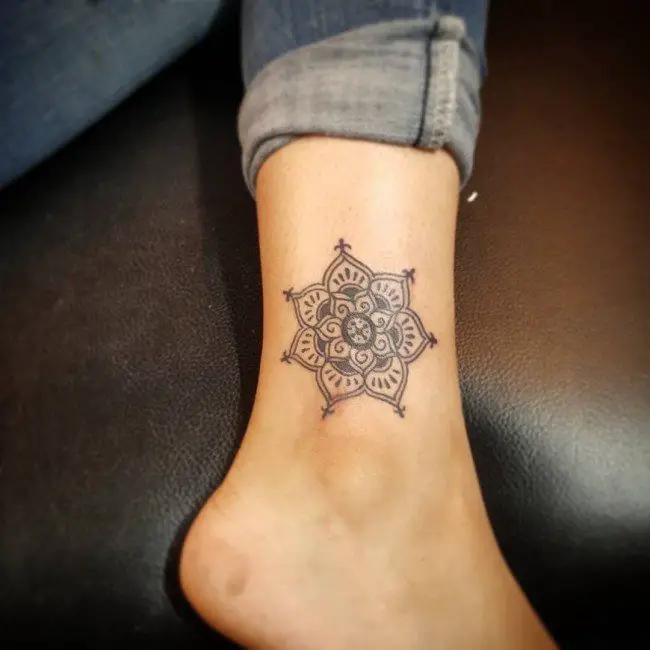 6. This Mandala Hand Tattoo Design
Another hard to cover, yet visually pleasing spot for a mandala.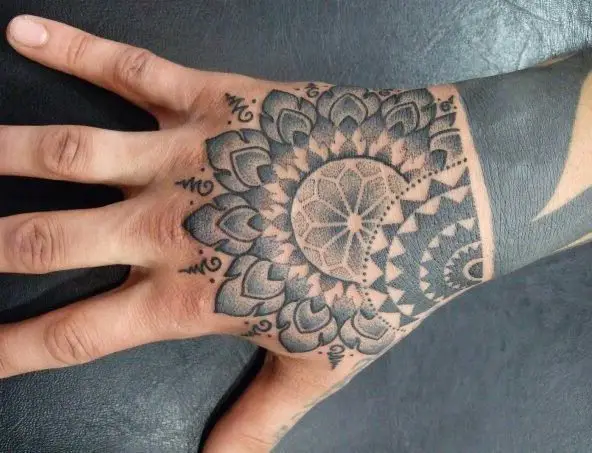 7. Mandala Elephants
Often meant to symbolize power, strength, and wisdom, elephants look great alongside mandala tattoos.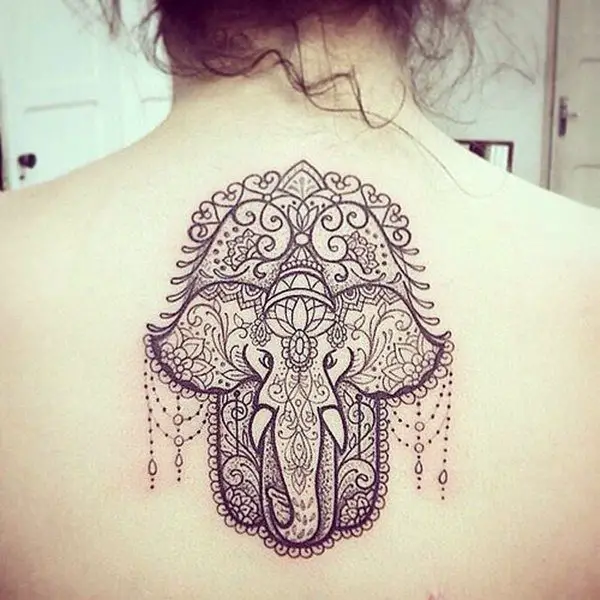 8. Mandala Hasma Hands
Hasma hands have long been know for their powerful symbolism, and are commonly associated with mandala designs. In most cases, mandala hasma hands are meant to represent either bravery, calmness, or protection.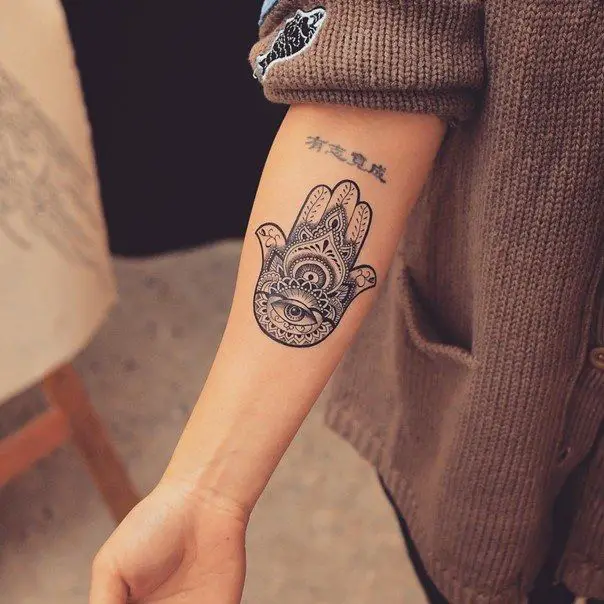 9. Mandala Dreamcatcher
Found mostly on people who understand thought, intuition, and nature on a level deeper than most, mandala dream catchers are meant to represent profound spiritual respect and understanding.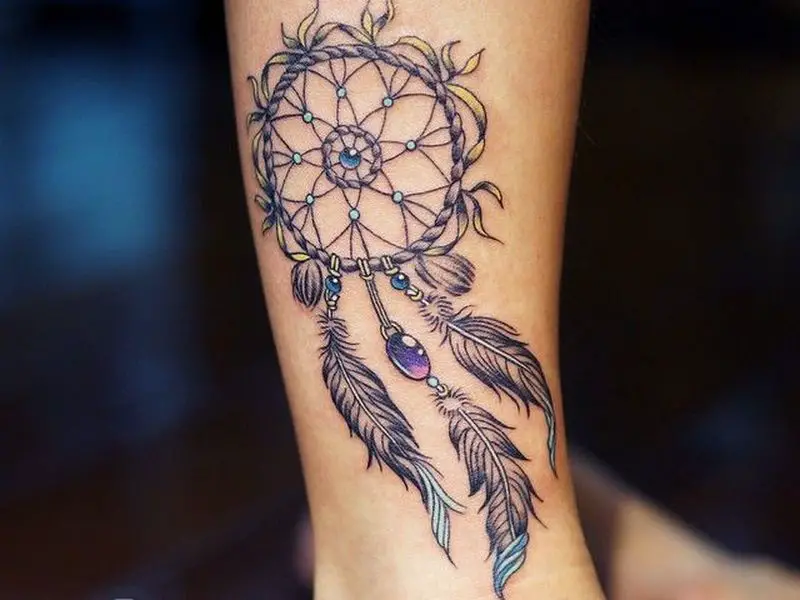 10. This Mandala Moon
The meaning behind each mandala moon tattoo varies, depending on what phase the moon is in.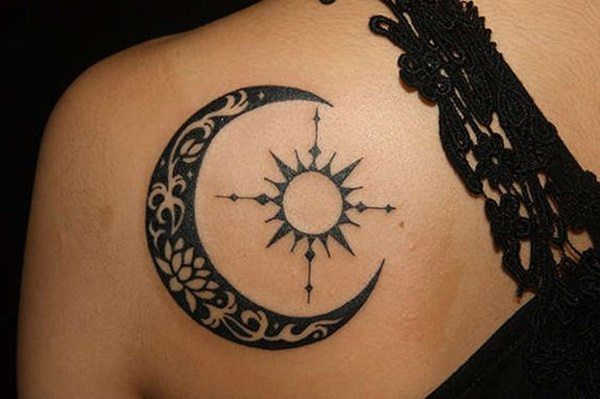 11. This Colorful Geometric Mandala Design
The color just adds to the beauty!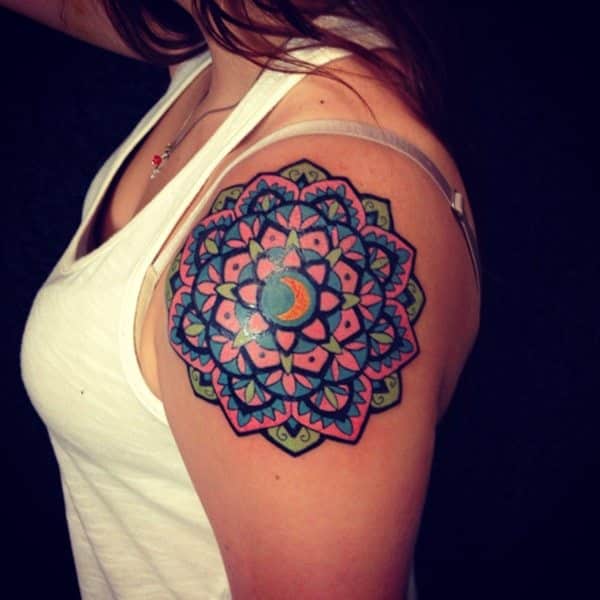 12. The Galaxy Mandala Tattoo Design
Usually found on those who have developed a strong intuitive connection with the universe, galaxy mandala tattoos are very complex and extremely detailed.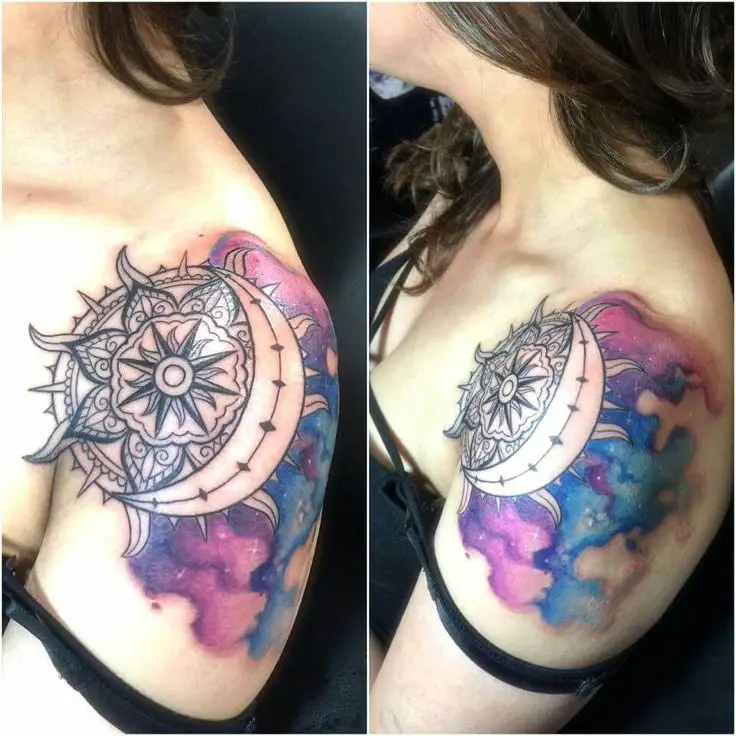 13. This Watercolor Mandala Design
If you're one of those lucky enough to find a good water color tattoo artist.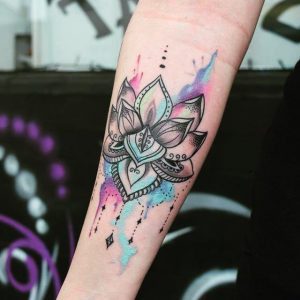 14. Mandala Hip Tattoo For Women
This may be a rather painful area to be tattooed, however, it will look great with a pair of shorts.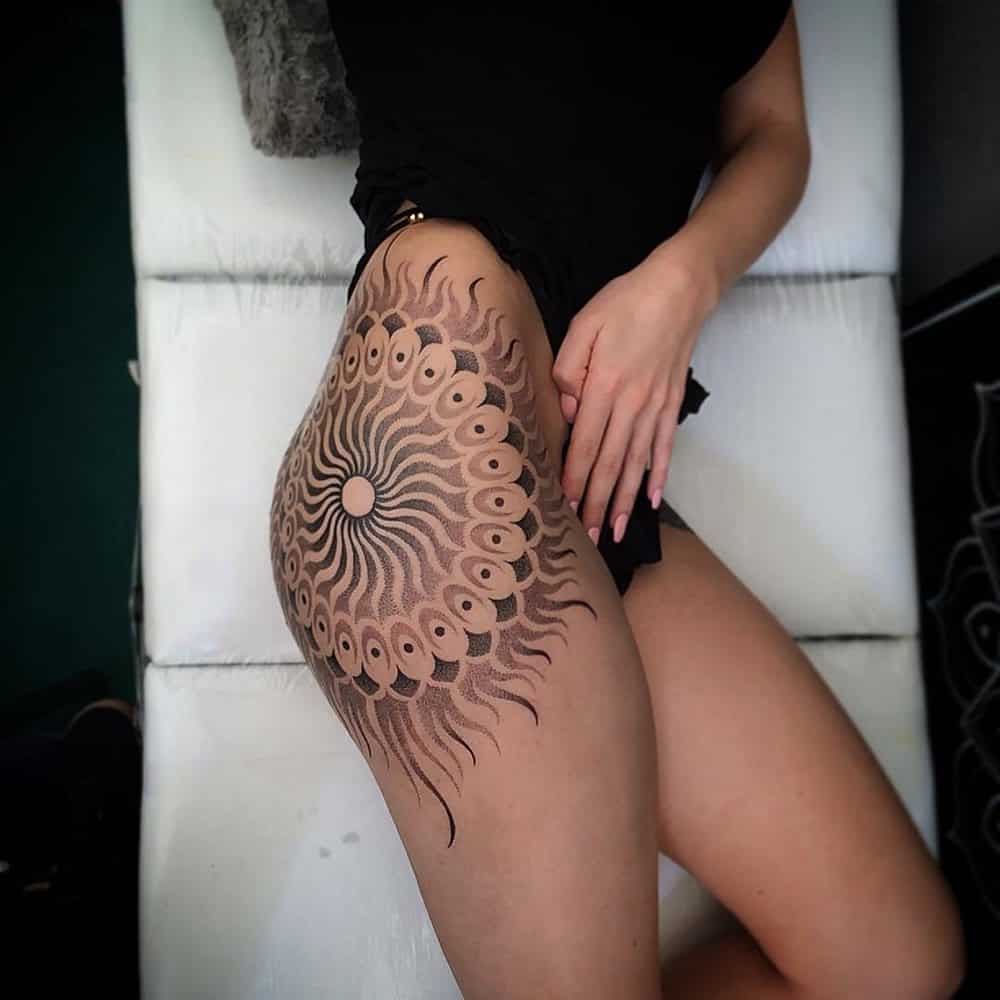 15. Combined Mandalas
What is better than a great mandala tattoo design? Two halves of a mandala tattoo design combined into one.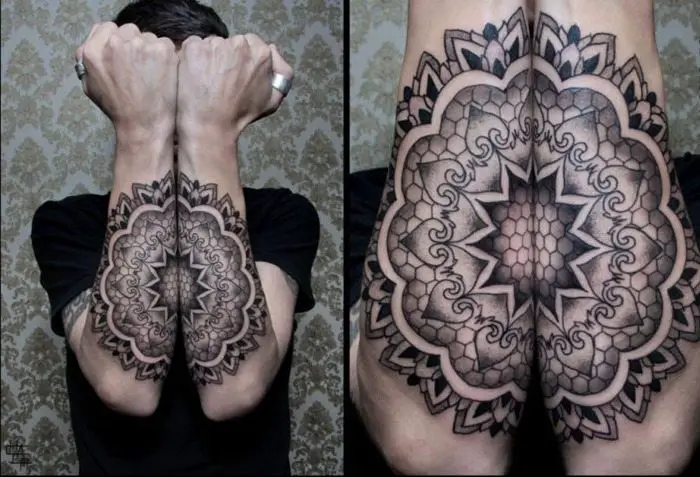 16. This Flower Mandala
Often meant to symbolize balance, eternity, and femininity, flower mandalas are very meaningful, and extremely popular amongst women.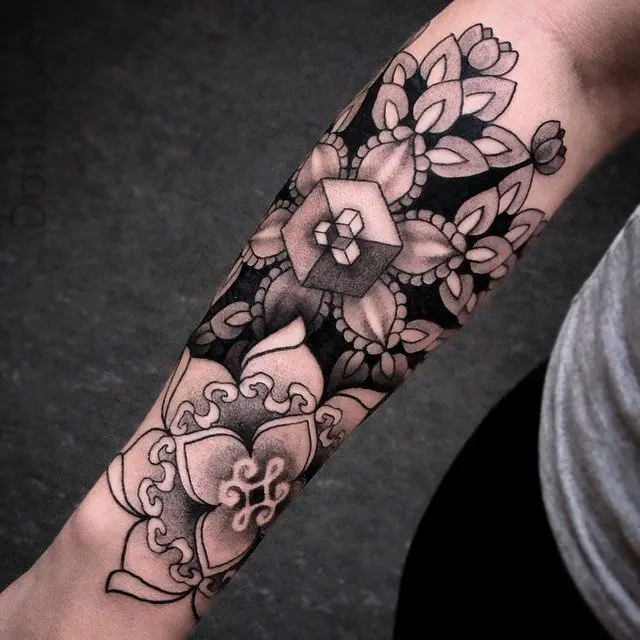 17. Lotus Mandala
For those who love nature, the lotus mandala design is a great choice!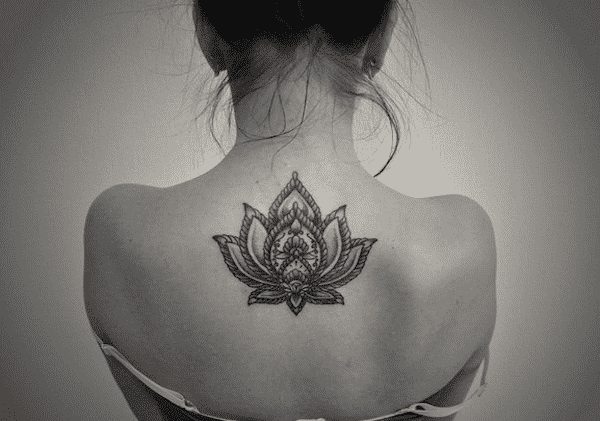 18. This Mandala Bird Tattoo Design
Also commonly associated with nature, birds go great with just about any mandala design.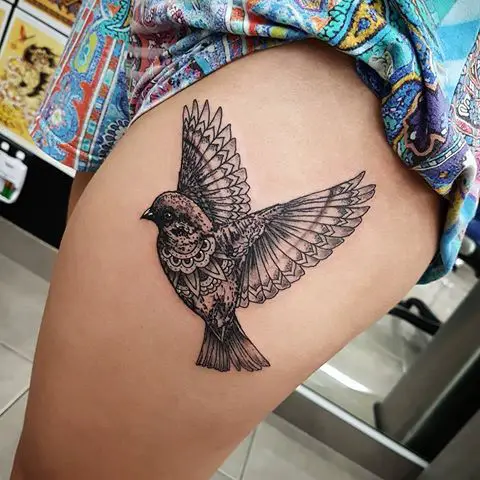 19. Feather Mandala
A tribal-based feather mandala design.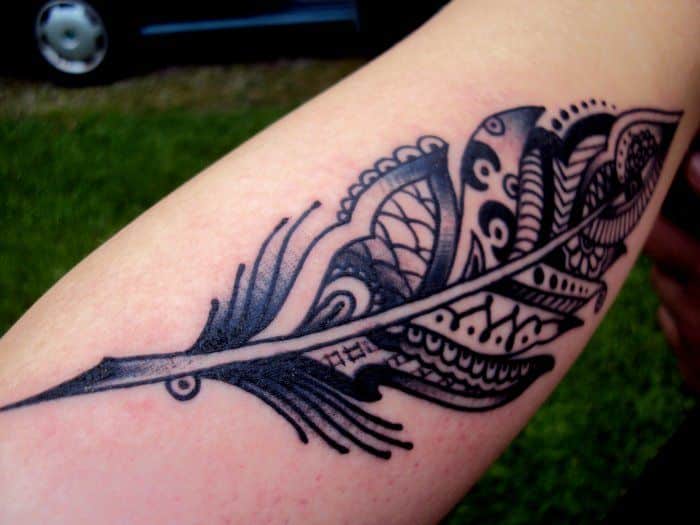 20. Another Beautiful Flower Mandala
Another one of the many flower mandala variations.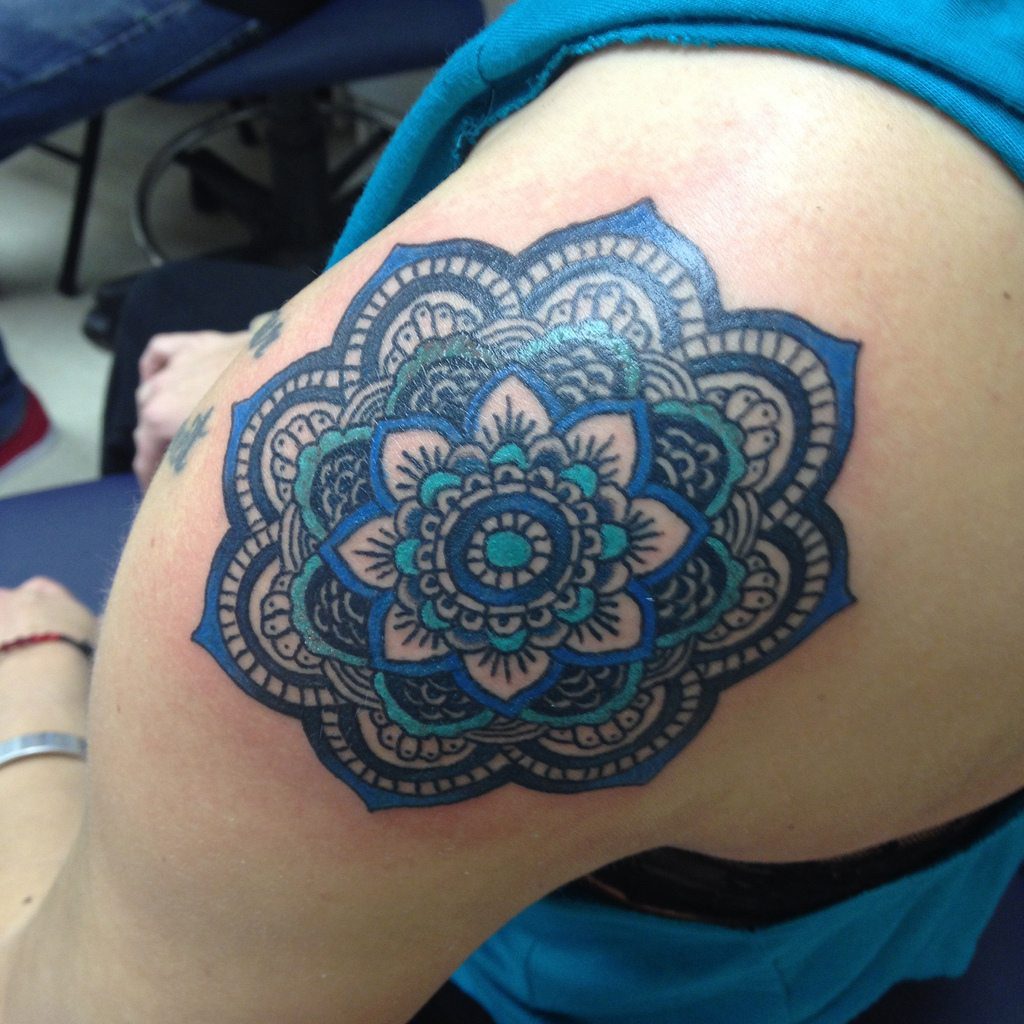 21. This Curvy and Colorful Mandala
Though most all mandala designs are straight-lined, there are some that curve!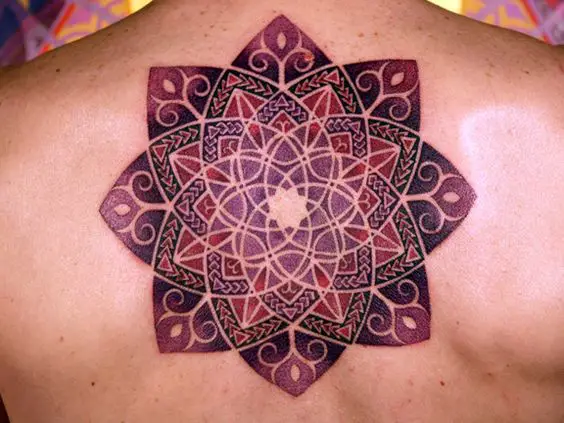 22. This Skull Mandala
Though this specific tattoo looks great, skulls are not often associated with mandalas, making this perhaps the most uncommon design on the entire list.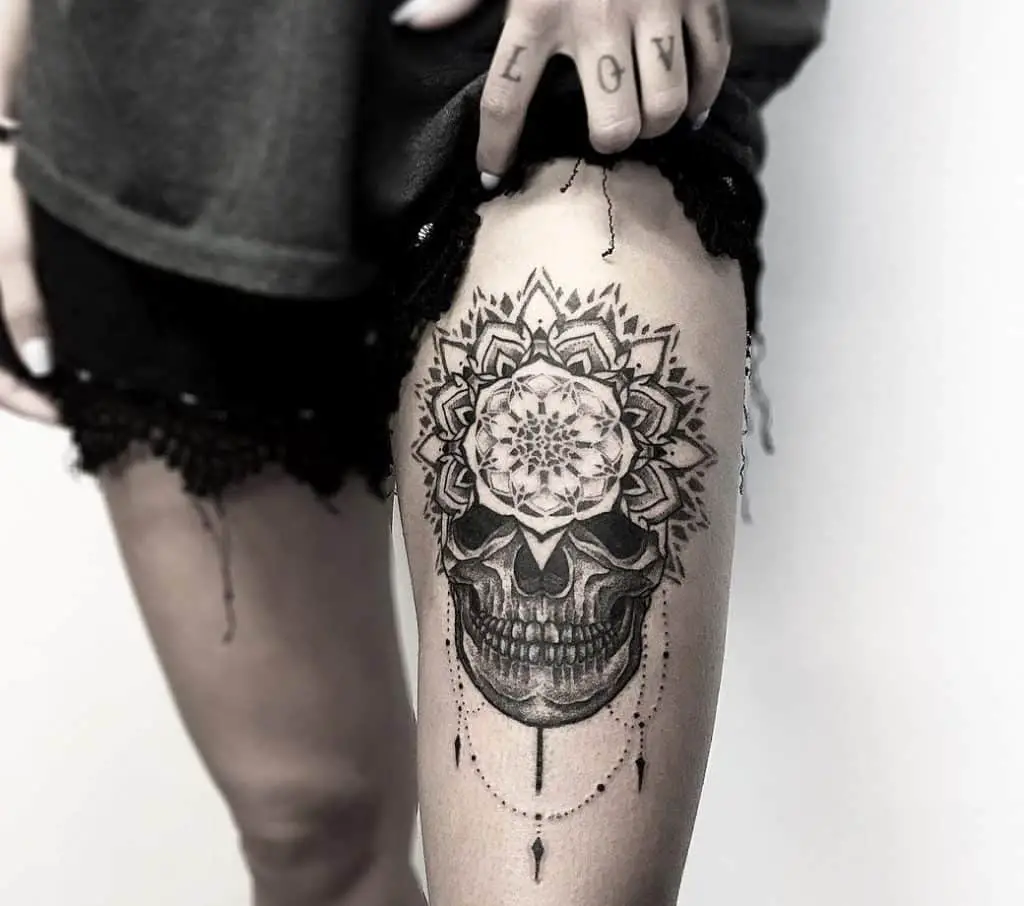 23. Sea Turtle Mandala
Another symbol not often found alongside mandala designs, the sea turtle.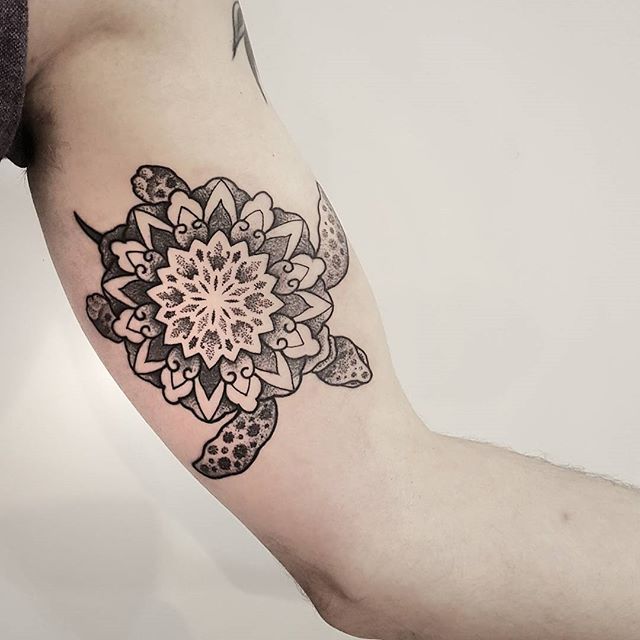 24. This Unique Anchor Mandala Design
Anchors, often used to represent determination, look great on almost any design.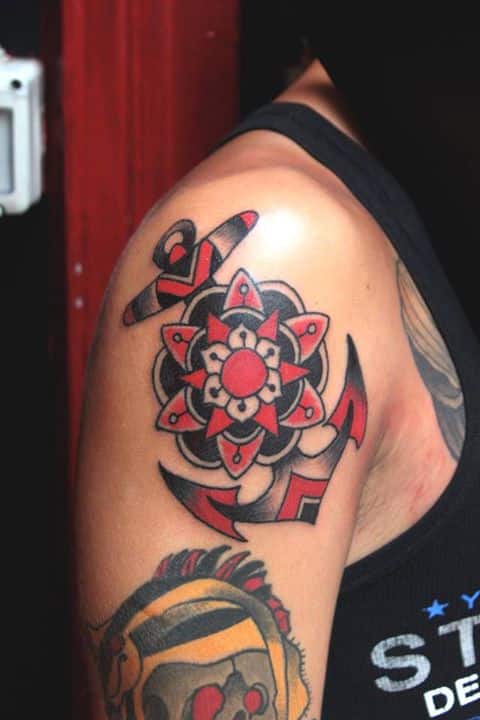 25. Another Nice Moon Mandala
Proven by this picture, moon mandala style moons look great in many different phases.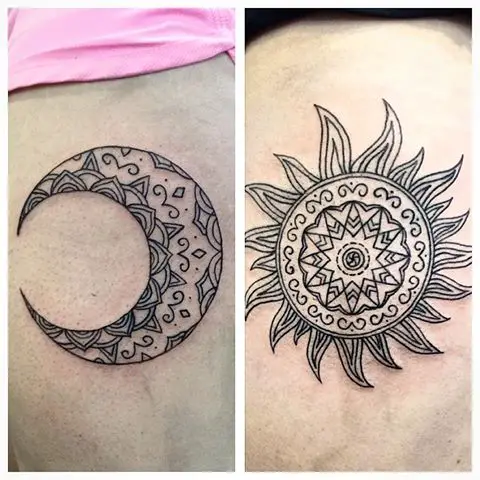 26. Owl Mandala
A very unique idea, and a huge hit with owl lovers.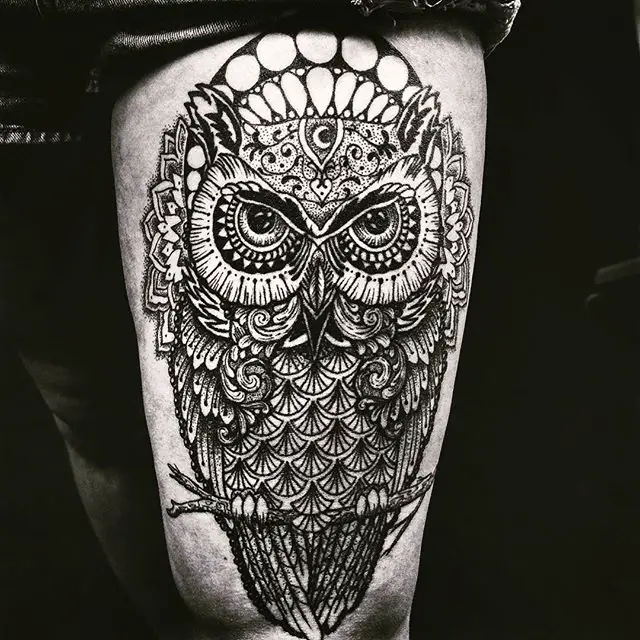 27. This Mandala Tiger Tattoo
For those looking to portray strength and courage, mandala tigers may be of interest.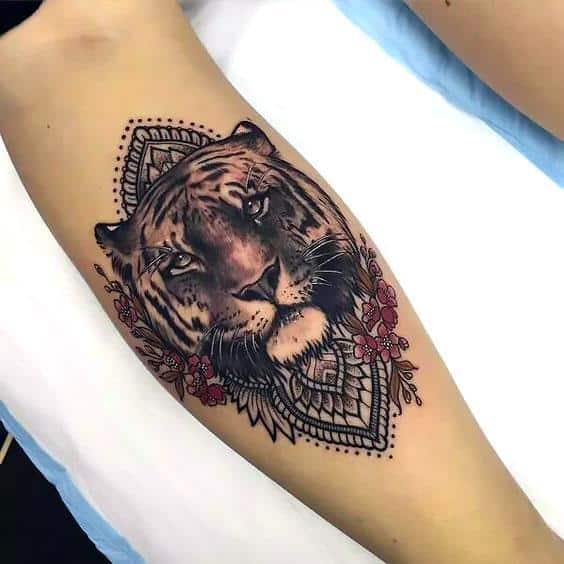 28. This Blackwork Mandala Design
They may not have any color, but blackwork mandala designs stick out great and are incredibly bold.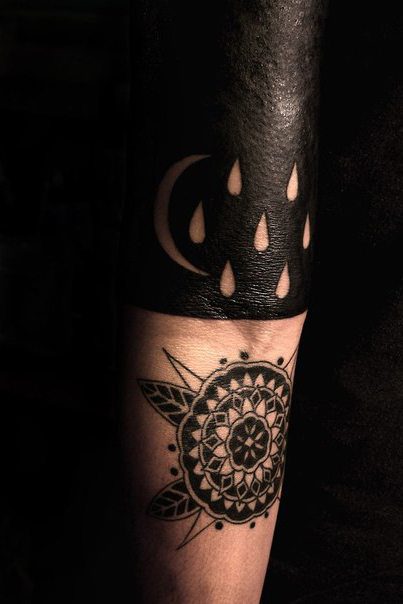 29. This Mandala Eye Tattoo Design
The all-seeing mandala eye!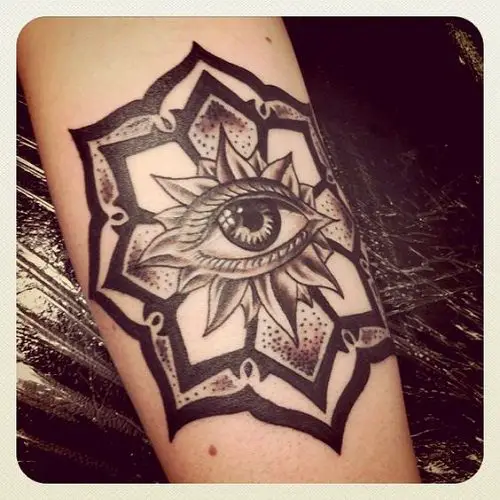 30. Mandala Lion
Similar to mandala tigers in many ways, the mandala lion also symbolizes strength, courage, and bravery.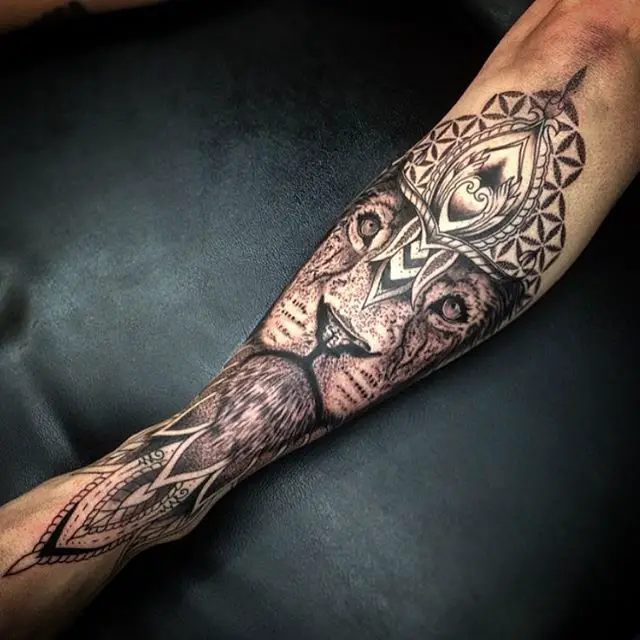 Since there are so many different types of mandala tattoos, designs, and styles to choose from, it is highly recommended that you research their meanings before getting one for yourself.