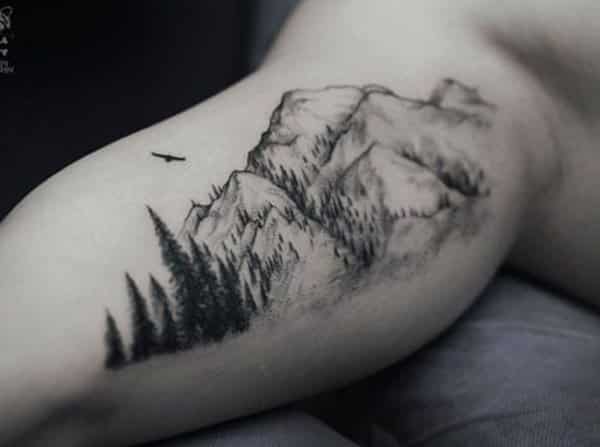 There are few landscapes worldwide, more beautiful than the mountains, and there are few ways of showing your love for the mountains that are better than getting them tattooed on your body. In fact, mountain tattoos are one of the most commonly requested designs from tattoo artists, and (when done correctly) they are certainly some of the most beautiful pieces.
In addition to the wonderful color and shading that can be found in most mountain tattoos, there is also a lot of attention to detail, bringing out small, intricate features that would otherwise go unseen. So, if you're someone who enjoys taking trips to the mountains as much as you enjoy getting tattoos, then the list below should not only be enjoyable, but it should give you some neat ideas for your own mountain design!
1. A Very Basic, Yet Very Appealing Inner-Arm Mountain Landscape Tattoo
A very well done inner-arm tattoo, showing that (even without color) mountain tattoos certainly look amazing!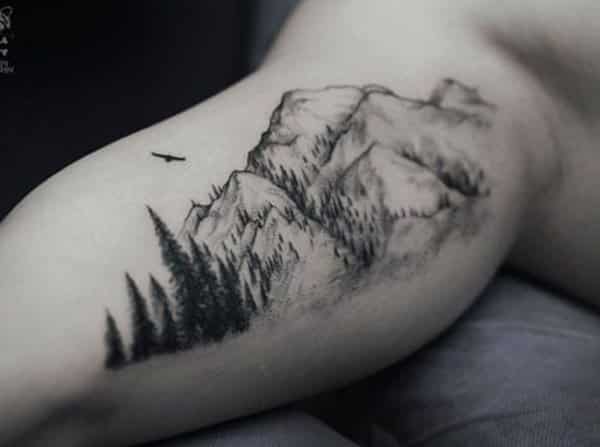 2. A Circular Mountain Tattoo, Full Of Beauty And Color
Featuring a beautiful snowy mountain, alongside some reddish-yellow clouds, this tattoo is as aesthetically pleasing as it is round. Certainly a great choice for those interested in smaller designs!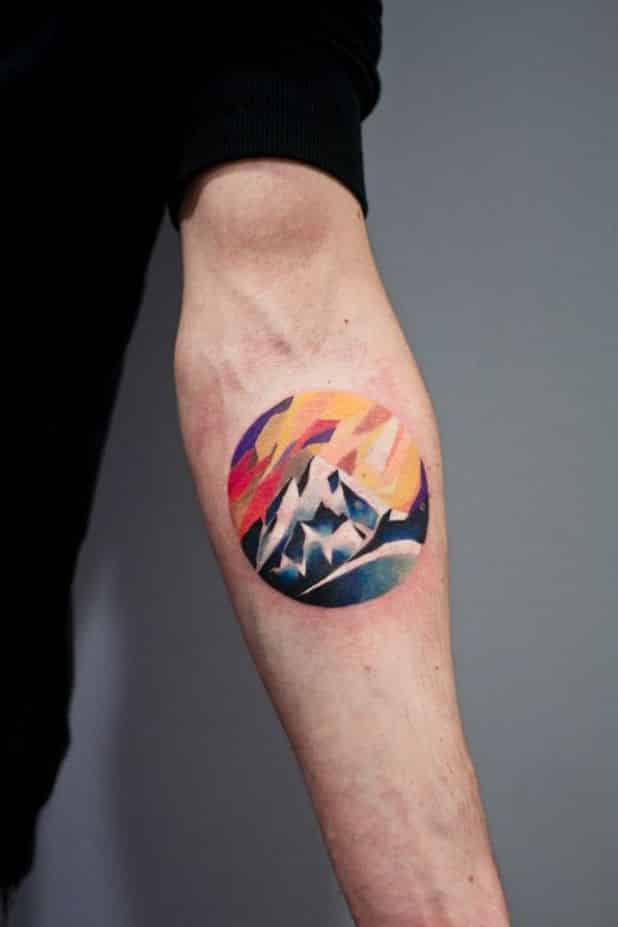 3. Another Simple Mountain Design That Looks Amazing
Different from the preceding image, this design is rather simplistic. However, it does still look great.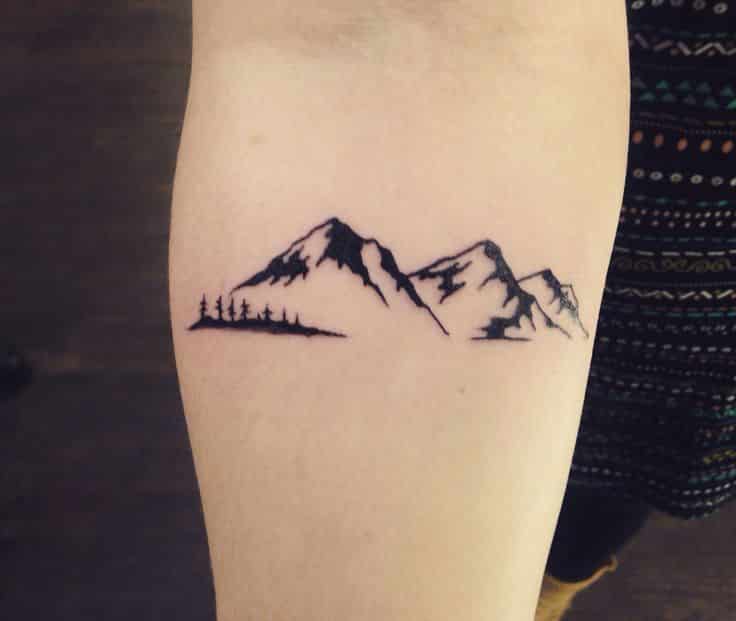 4. Some Big Waves, Crashing Right Into The Mountains
Featuring waves on one wrist and a small set of mountains on the other, this tattoo is not only very well done, but also very unique!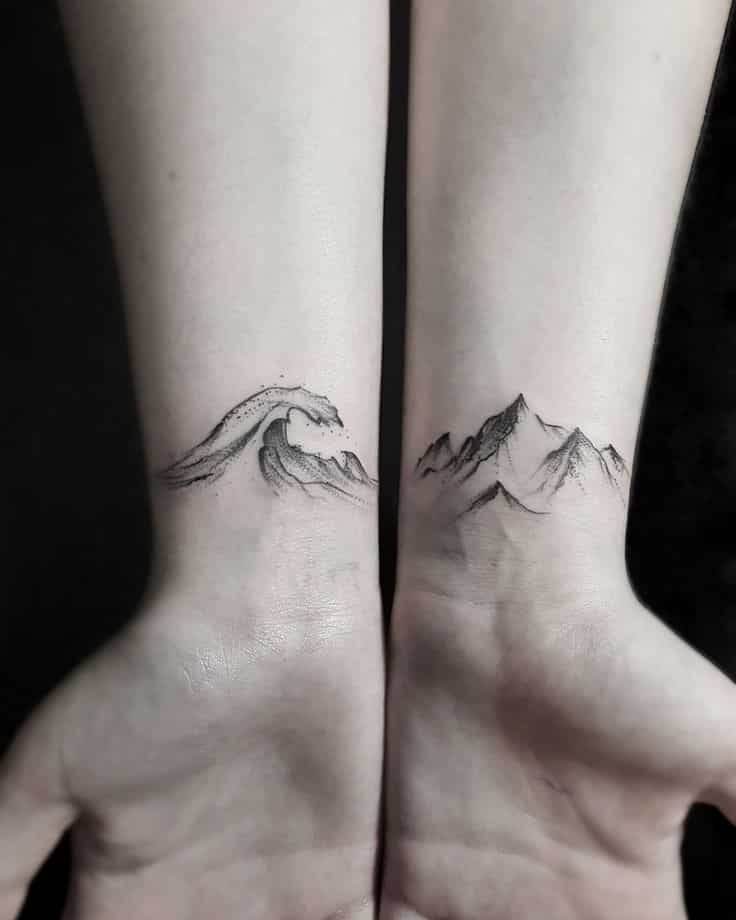 5. "Think Like A Mountain" – Leopold
In addition to the wonderful landscape of mountains atop this design, there is also a lovely quote at the bottom.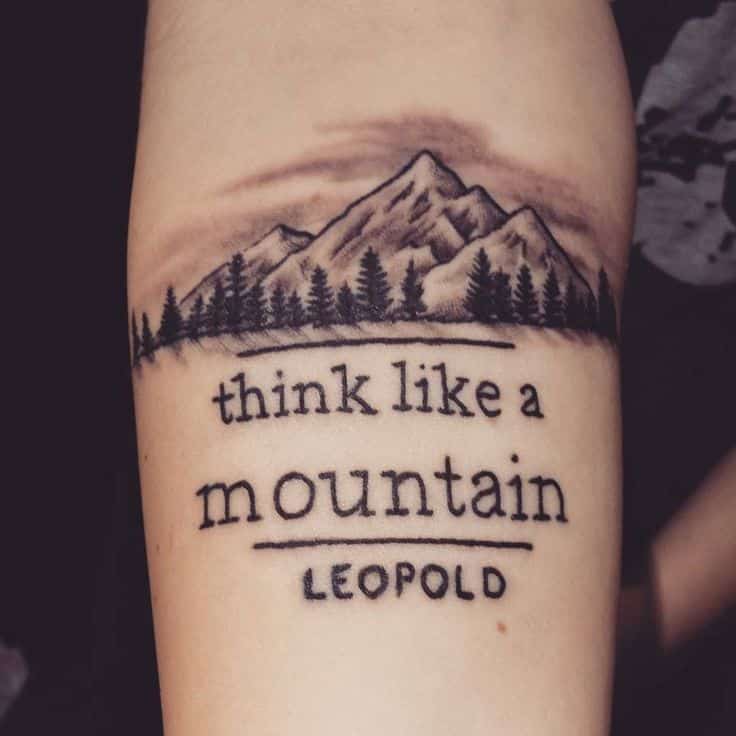 6. Big Mountains, Big Trees, And A Small Little House
Sometimes people care less about their house, than they do about the nature surrounding it!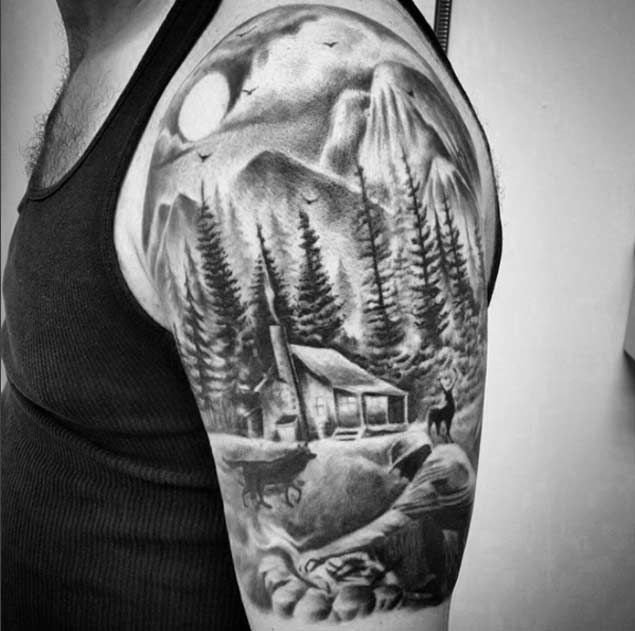 7. A Very Small, And Very Unique, Mountain Back Tattoo For Women
Much like a few of the previous tattoos listed, this design is a great choice for those who want something that is rather subtle, yet still very appealing.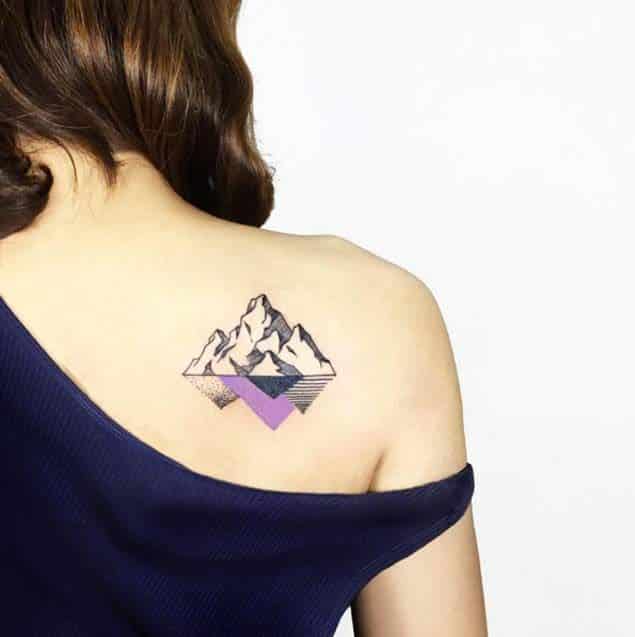 8. A Negatively Colored Mountain Forearm Tattoo
The only negatively colored design on this entire list, and also perhaps the most unique!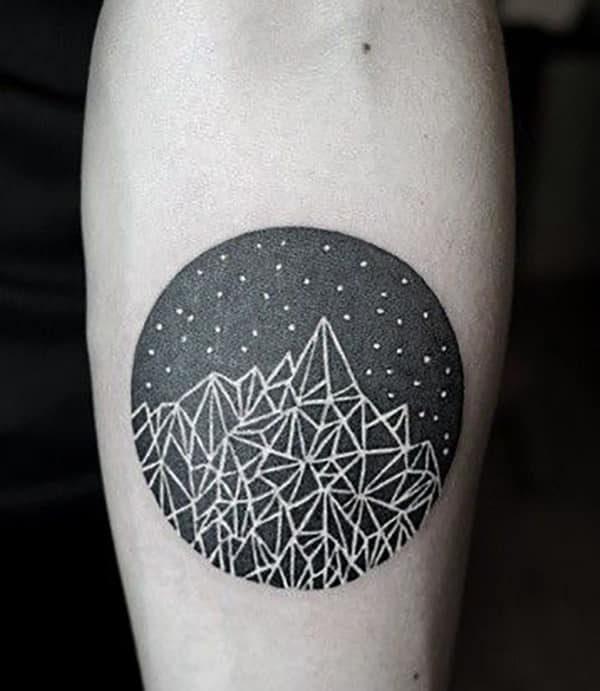 9. A Beautiful Mountain, Enclosed Inside A Leaf
Not only is this design creative, but (due to how well it's done) it proves that even non-realistic looking mountains tend to look amazing!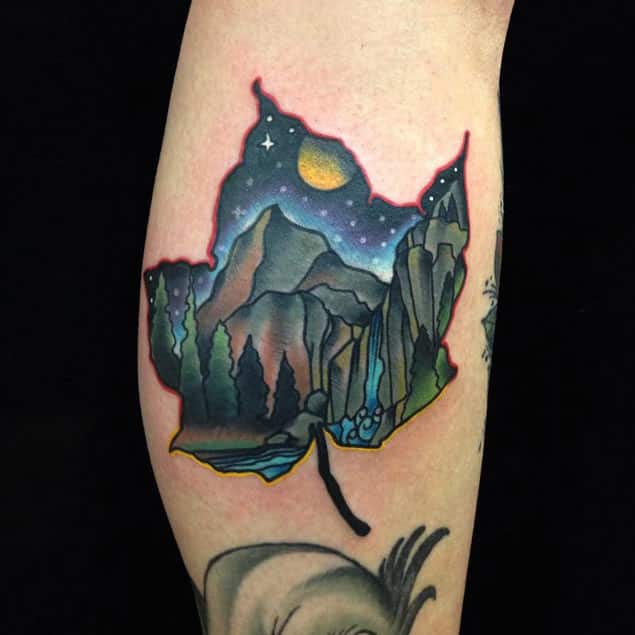 10. An Almost Unnoticeable Mountain Finger Tattoo
If you thought the other images were subtle, just take a look at this one!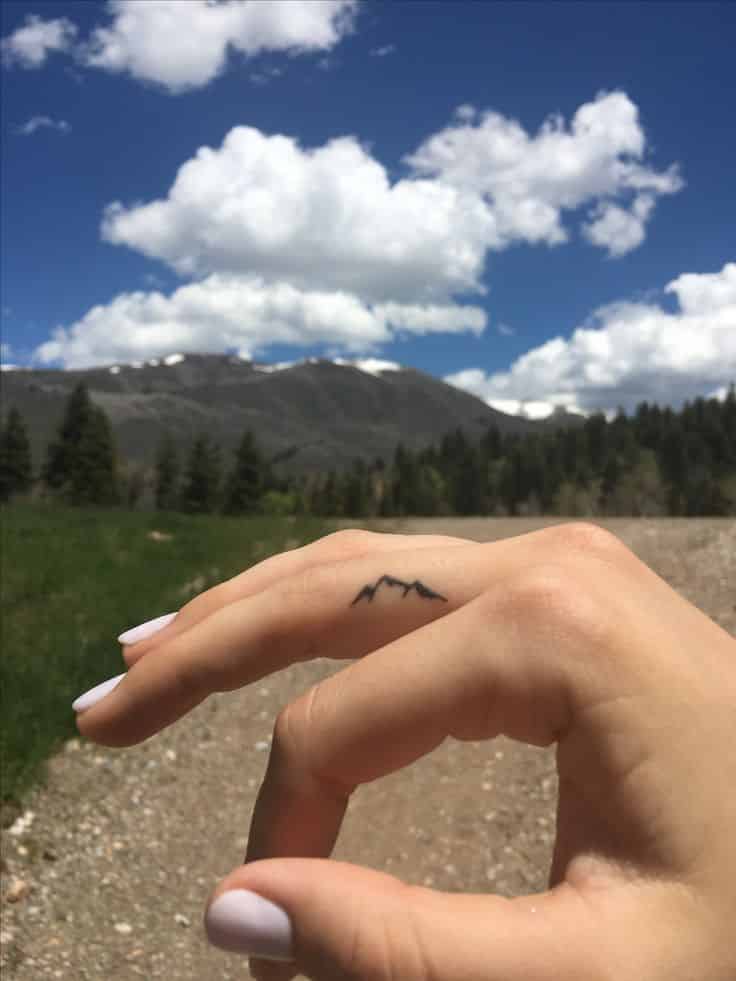 11. A Black And Blue Mountain Foot Tattoo
Featuring a nice blue sky and placed on the foot, this tattoo is not only beautiful, but it can also be very easily hidden, for those with jobs that are against tattoos.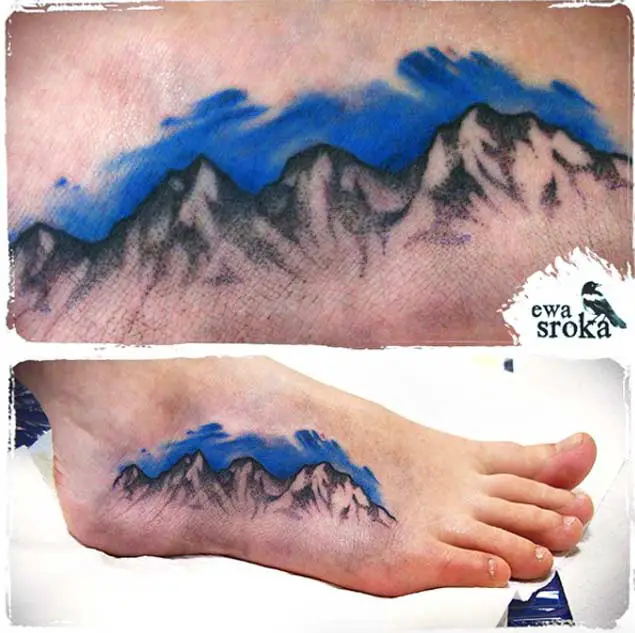 12. Another Nice Inner-Arm Mountain Tattoo
The tattoo artist of this design not only shaded it well, but he used some neat watercolors too!