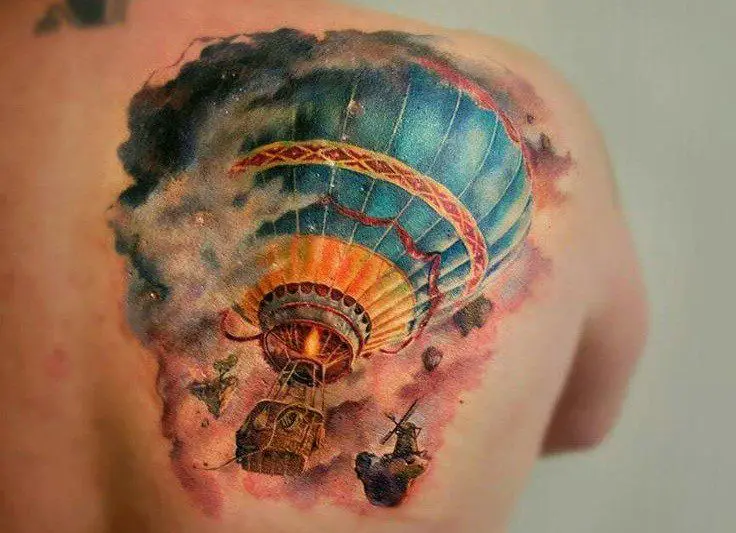 Not many of us get the chance to ride in a hot air ballon, but the ones who do certainly seem to enjoy it. In fact, some of them even go as far as to get a hot air balloon tattooed on their body forever. These tattoos are not only unique, but they are also very creative, colorful, and appealing to those who view them. And to prove just how neat these designs can be, we have made the list below. It is compiled of 12 hot air balloon tattoos, all sure to blow your mind!
1. A Very Simple, Yet Also Very Colorful Hot Air Balloon Tattoo Design
This one may be rather simplistic, but it is certainly done well, and has a lot of great color!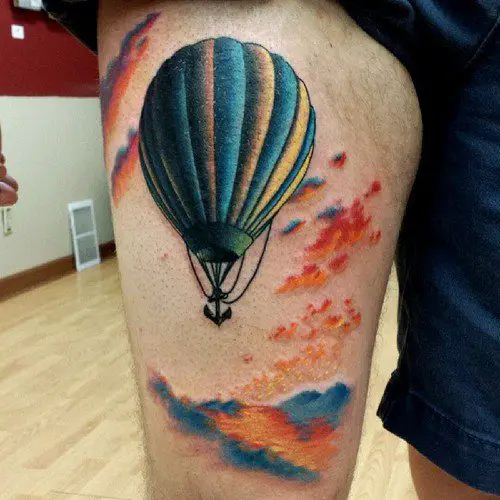 2. A Hot Air Balloon Ribcage Tattoo
This one may have taken a while (and likely more than one session), but it certainly came out nicely, it is very neat to look at!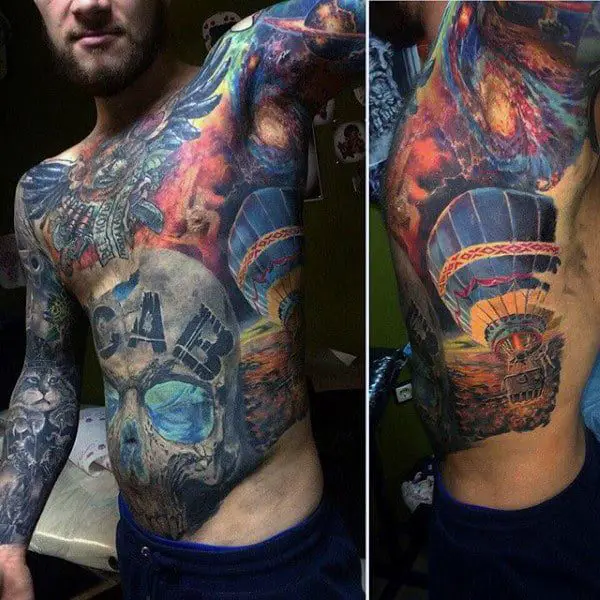 3. A Lightly Colored, Orange, Pink, And Blue, Hot Air Balloon Tattoo Design For Women
A great choice for women, and of course anyone else who is into lightly colored designs.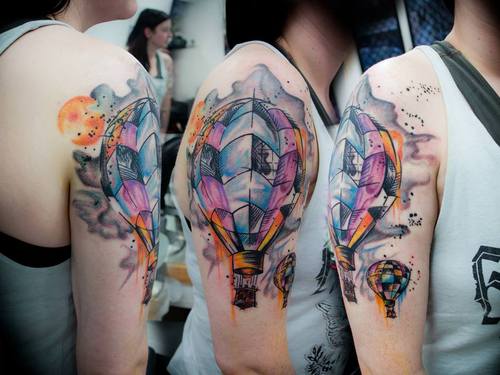 4. A Very Unique, And Also Very Detailed, Hot Air Balloon, Done Solely In Dark Grey Ink
Featuring a flag on top, and a horn at the bottom, this tattoo design is extremely unique. It also proves that hot air balloon tattoos looks great, regardless of if they're colored in or not!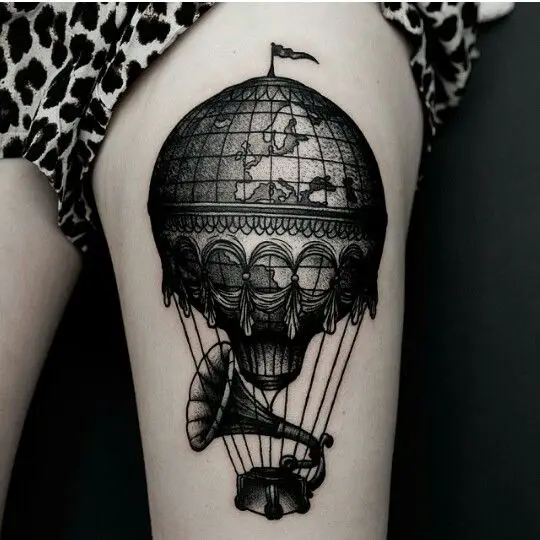 5. A Hot Air Balloon "Freedom" Upper Thigh Tattoo Design
Featuring the word "freedom" and done in a rather traditional tattooing style, this design is certainly one of the best (and most creative) tattoos listed! It is also located along the upper thigh, which is a rather rare spot for these designs.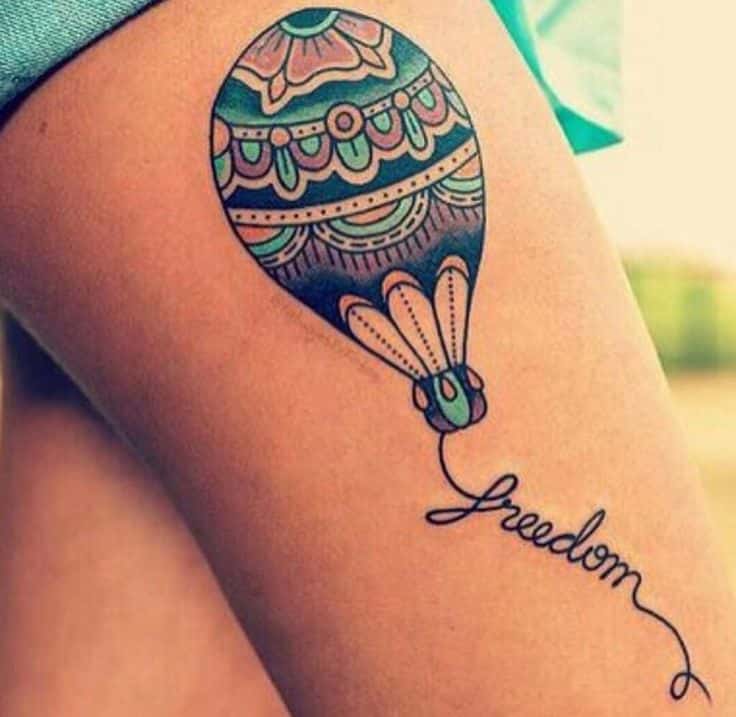 6. An Incredibly Realistic Hot Air Balloon Back Tattoo
Not only is this one extremely detailed, but it is done so well, that it almost looks three dimensional!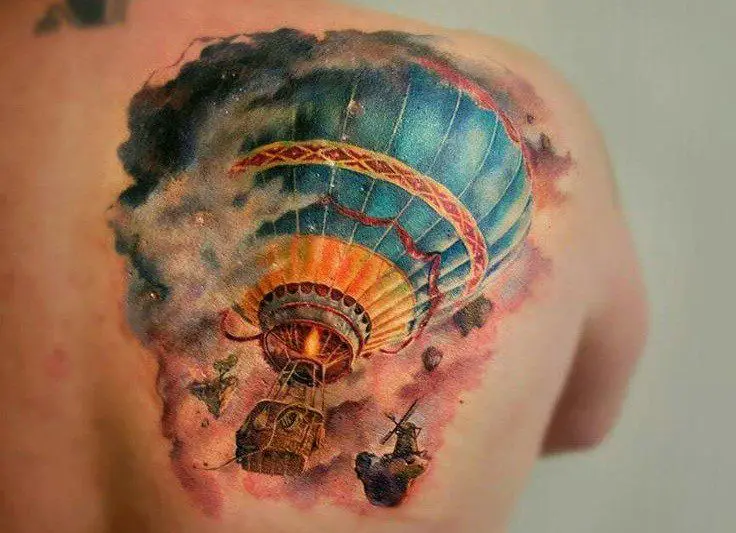 7. A Pink And Blue Hot Air Balloon Thigh Tattoo For Women
Also located along the upper thigh, this unique design is a great choice for women, and certainly stands out well! It is also a great choice for those interested in floral tattoo add-ons.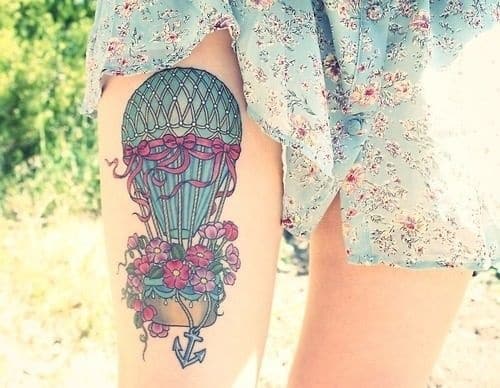 8. A Very Well Done, Three Dimensional Hot Air Balloon Shoulder Tattoo
Believe it or not, this is not a picture or print out of a hot air balloon, it is an actual design, done by a very talented tattoo artist!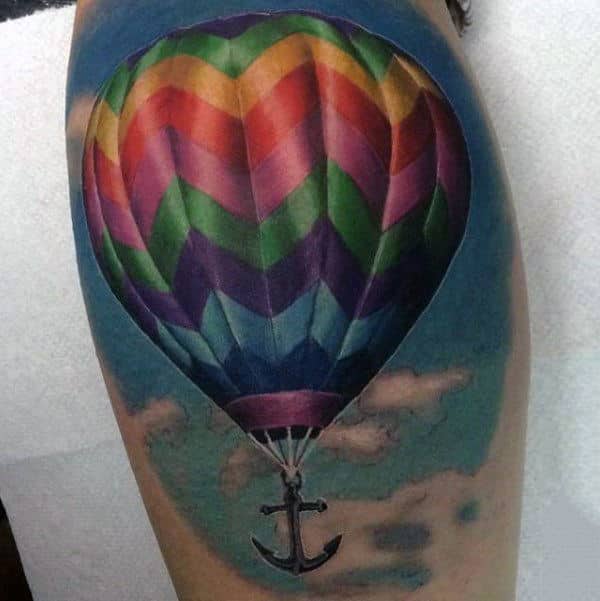 9. Another Very Realistic, Three Dimensional, Hot Air Balloon Tattoo Design
To be honest, this may just be the most impressive design on the entire list. Due to the amazing detail, and intricate shading, it almost seems to be photoshopped…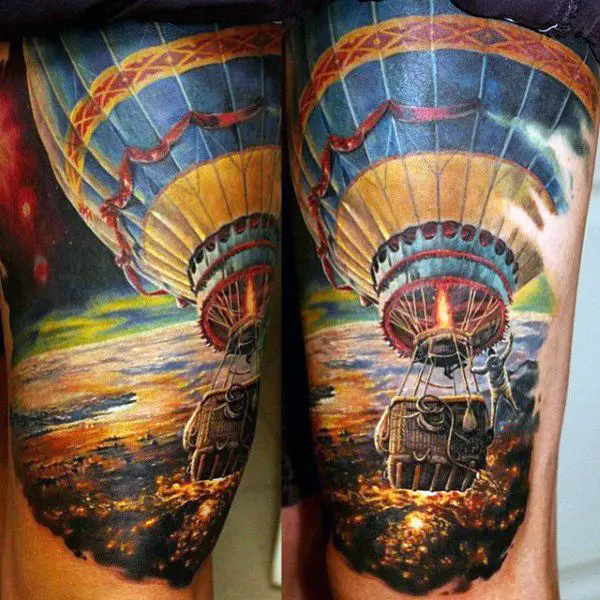 10. A Rather Simple, Black And White Hot Air Balloon Ankle Tattoo Design For Women
In addition to being very nicely placed along the ankle, this tattoo goes to show how sometimes even the simplest designs can be appealing.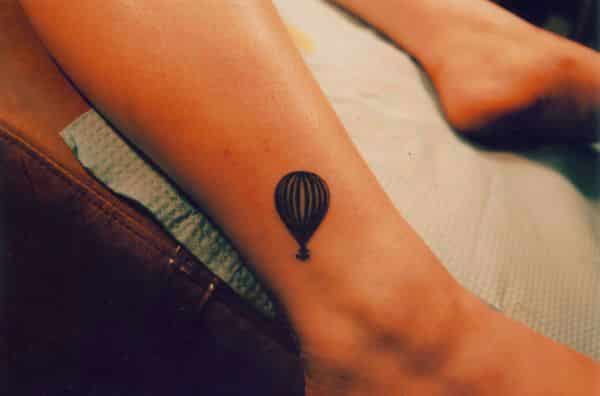 11. A Hot Air Balloon Forearm Design, Done Solely In Water Colors
For those who really want their tattoo to stand out, watercolor designs like the one below may be your best choice…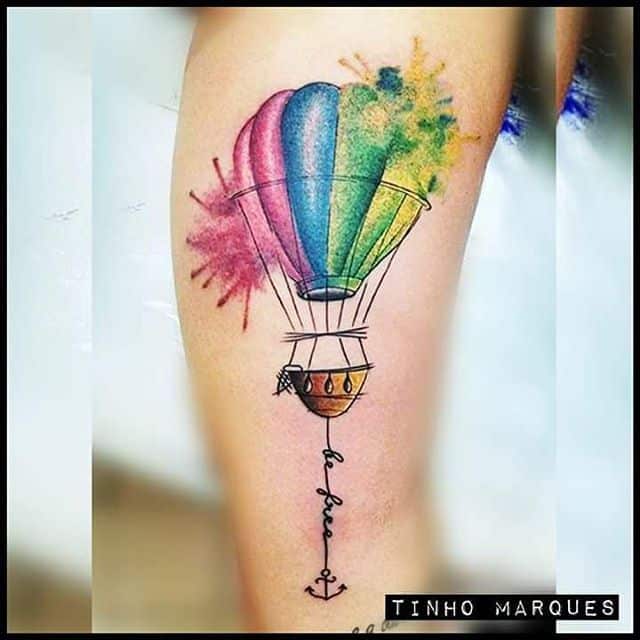 12. A Cartoony Green, Purple, And Yellow Hot Air Balloon Tattoo Design
This one may not look as realistic as some of the others on this list, but it is certainly colorful and unique!