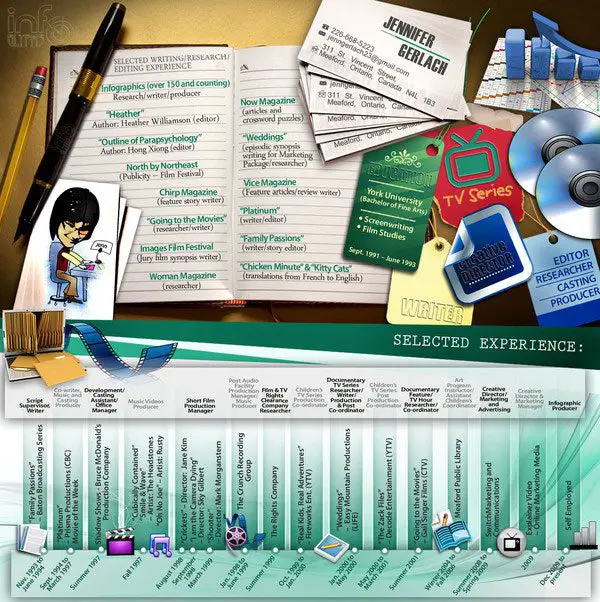 An creative CV does not promise your dream job, but it certainly assures attention to your profile. HR professionals scan through hundred of CVs everyday and Creative CVs break the monotony of the old same A4 size paper Resumes.
Creative Resume is itself a proof of the qualitative work this person is capable of doing. Check out the coolest Creative CVs I have seen. We would be happy to see any additions you want to make in this post through comments section.
If you like this article, you might be interested in some of our other articles on Super Creative Typography Designs, Attractively Designed Infographics, Wedding Invitation Designs, 3D Typography Designs, and Things You Really Shouldn't Put on CV.
My Resume – and a Sample of an Infographic Resume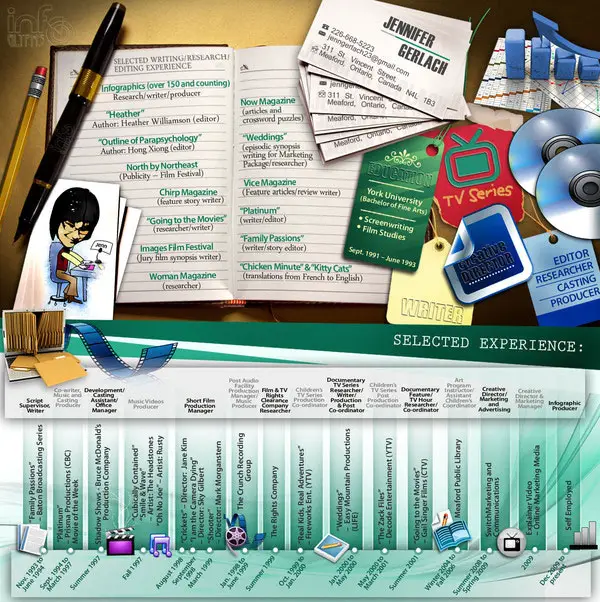 More Information on My Resume – and a Sample of an Infographic Resume
Resume/Promotional Materials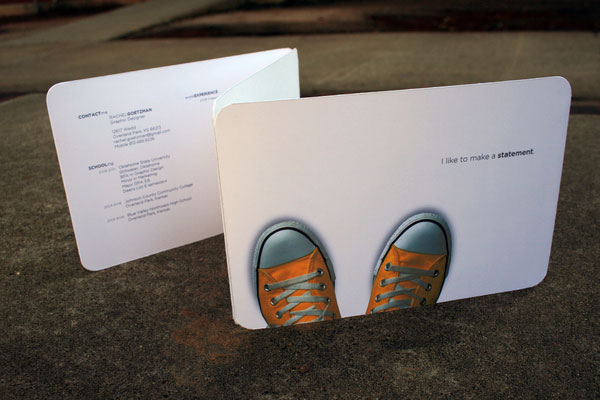 More Information on Resume/Promotional Materials
Typographic Resume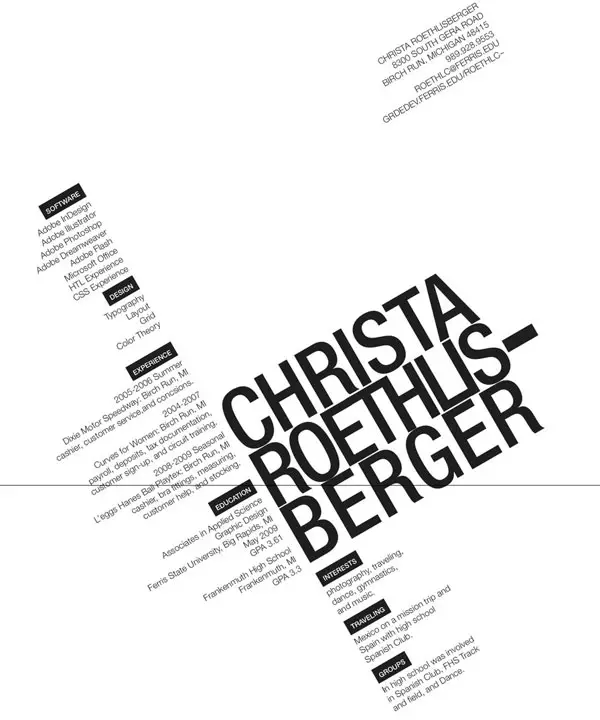 More Information on Typographic Resume
Visual Resume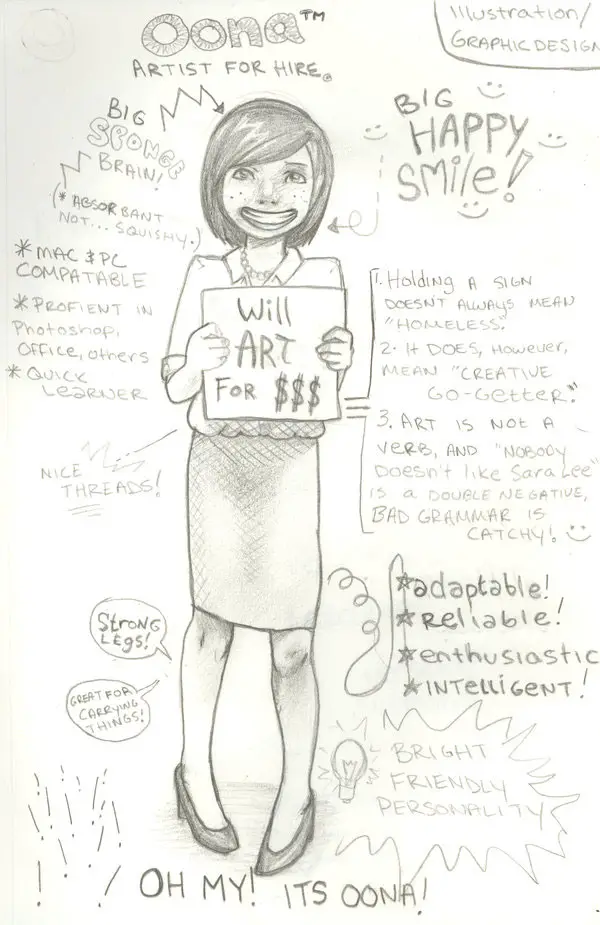 More Information on Visual Resume
Resume 2011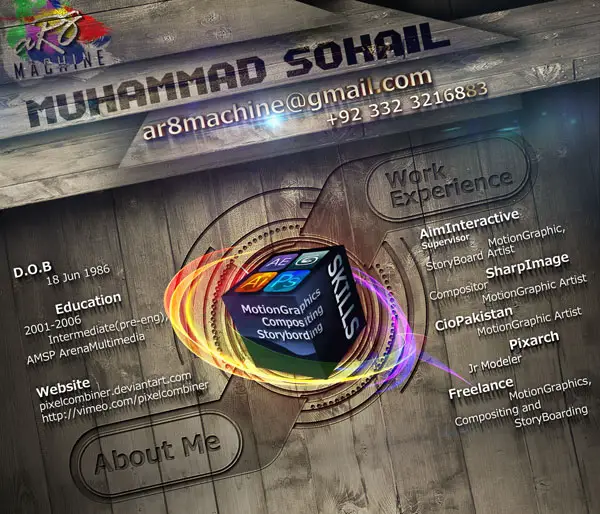 More Information on Resume 2011
Adam Balazy CV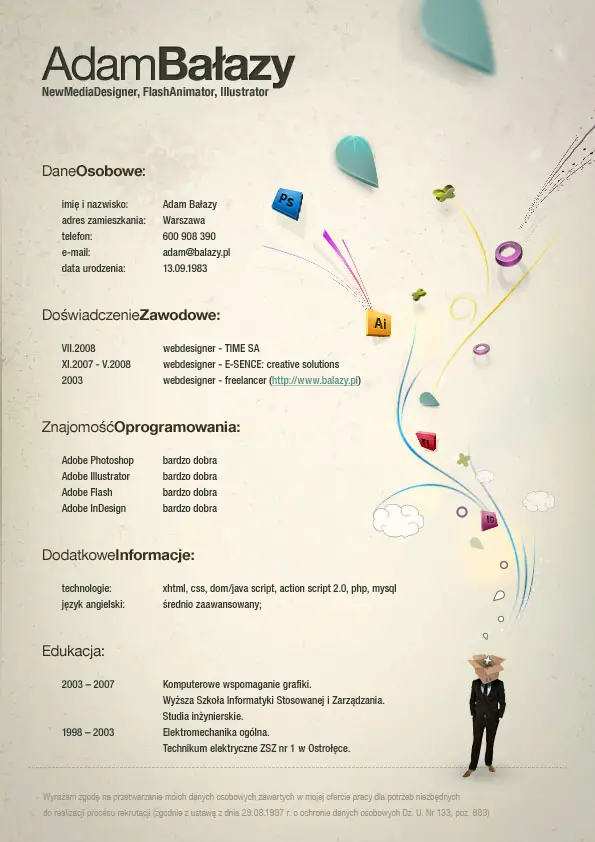 More Information on Adam Balazy CV
Resume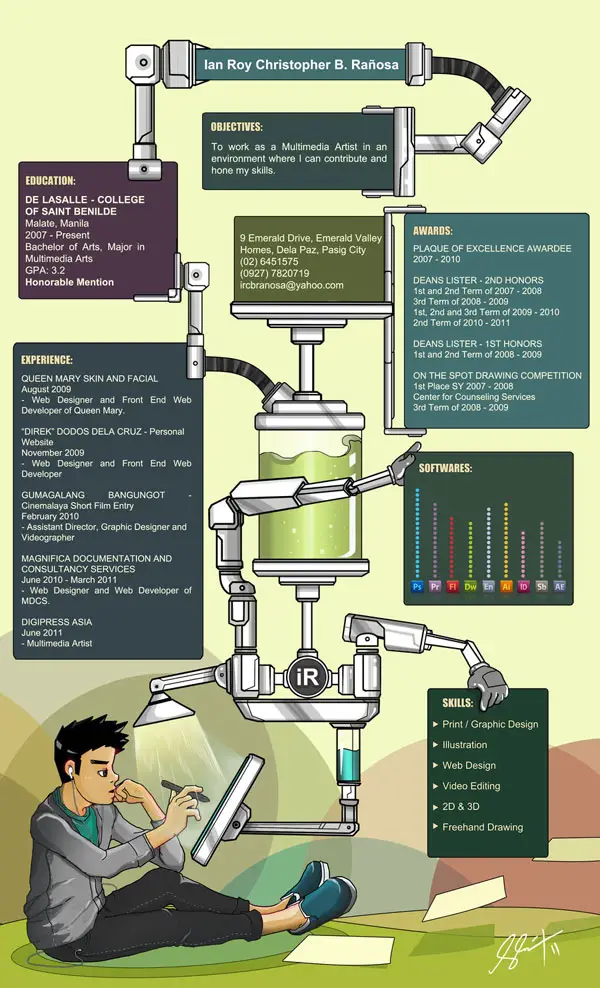 Gaming Cover Page for Resume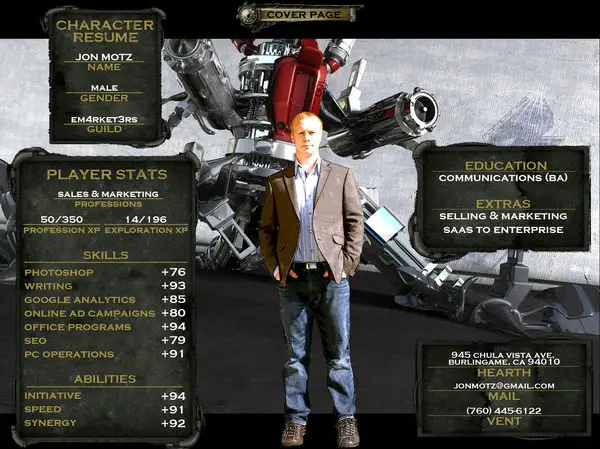 More Information on Gaming Cover Page for Resume
Corrado Grilli's Portfolio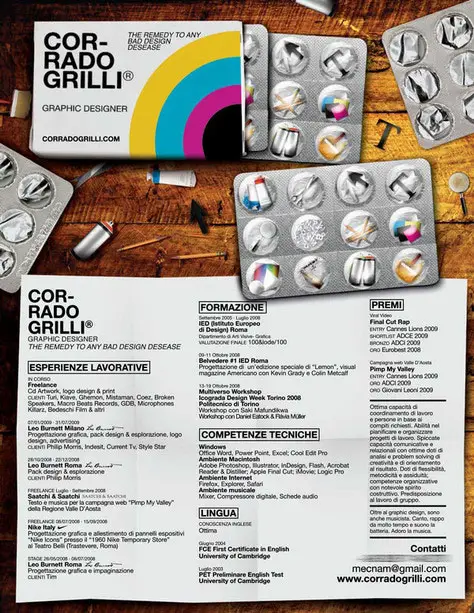 More Information on Corrado Grilli's Portfolio
Full Designer Resume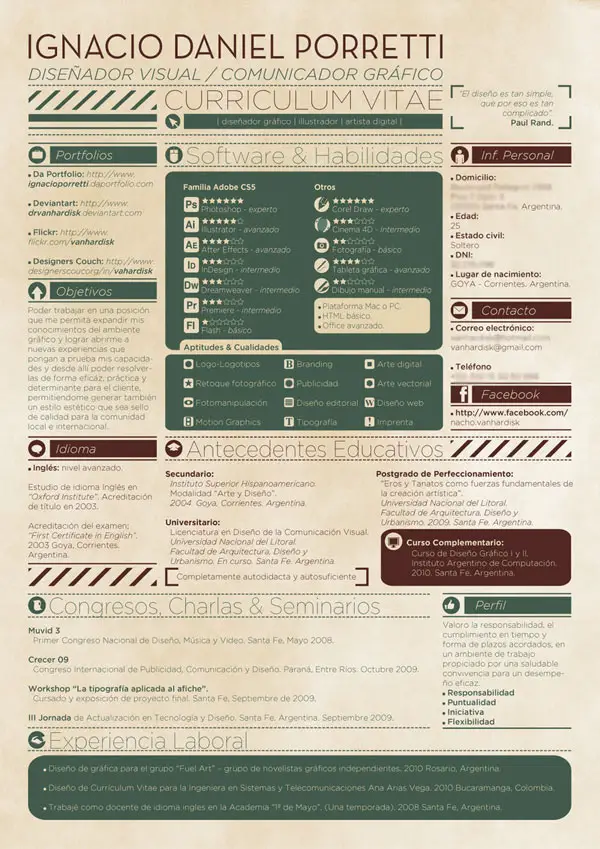 More Information on Full Designer Resume
RESUME 2011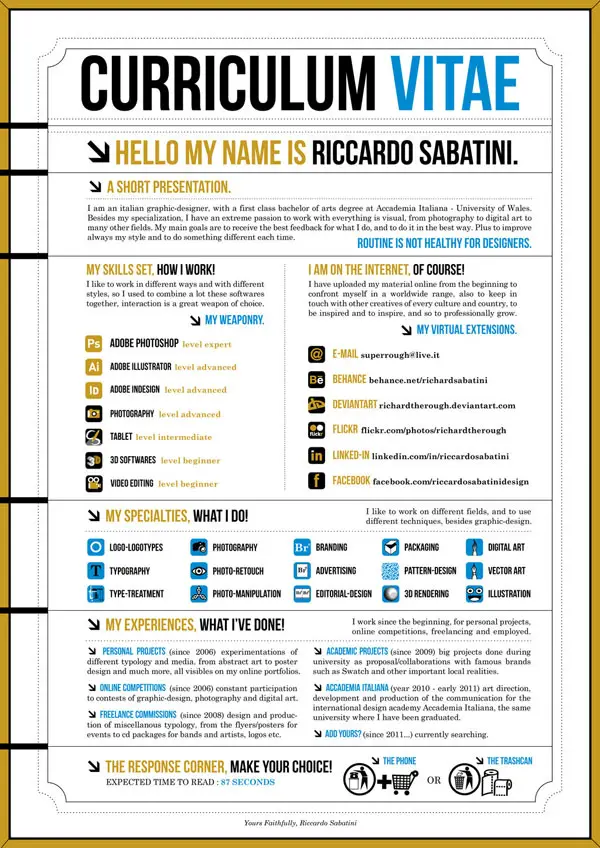 More Information on RESUME 2011
CV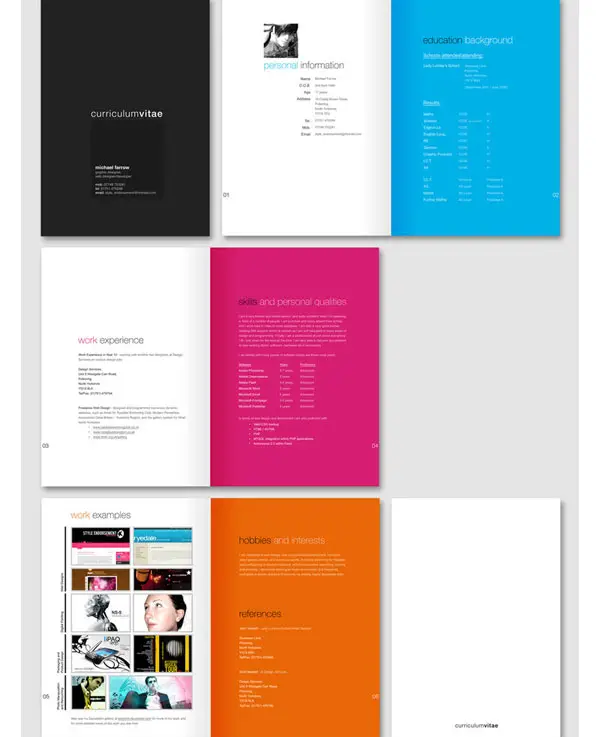 Resume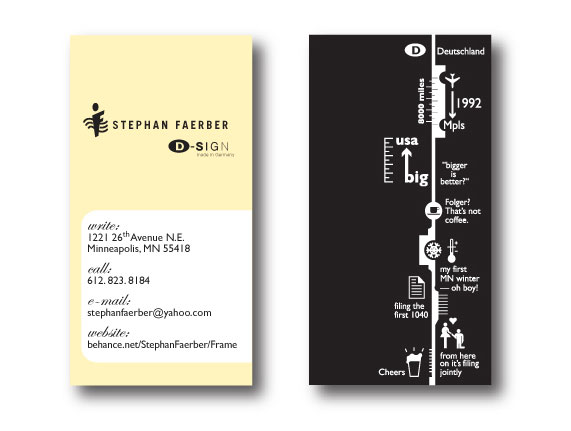 My CV Pages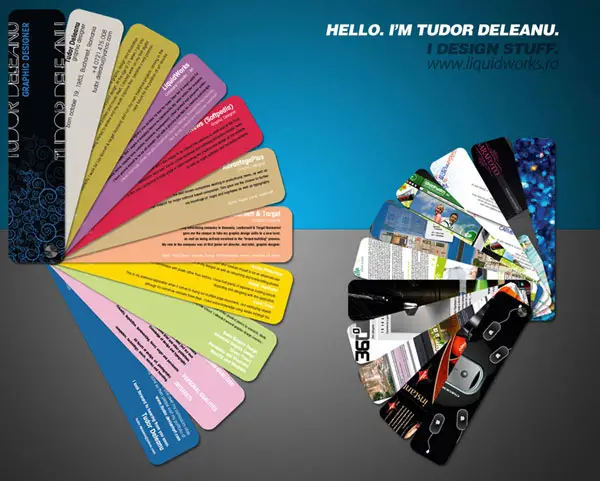 More Information on My CV Pages
RM Brand Identity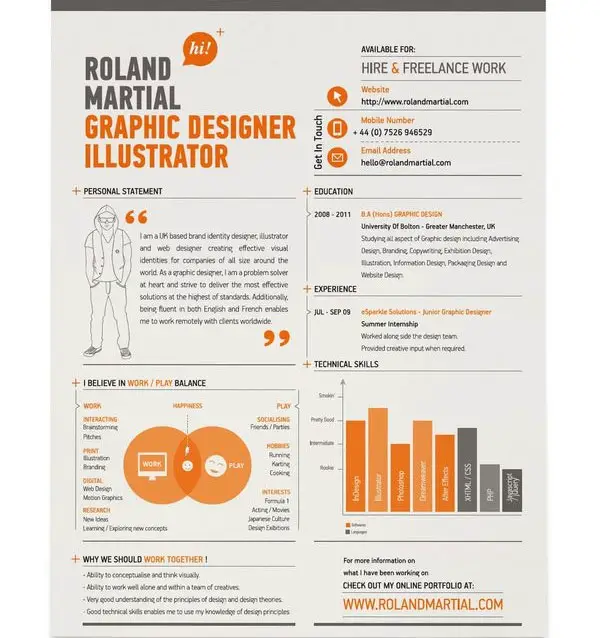 More Information on RM Brand Identity
Curriculum Vitae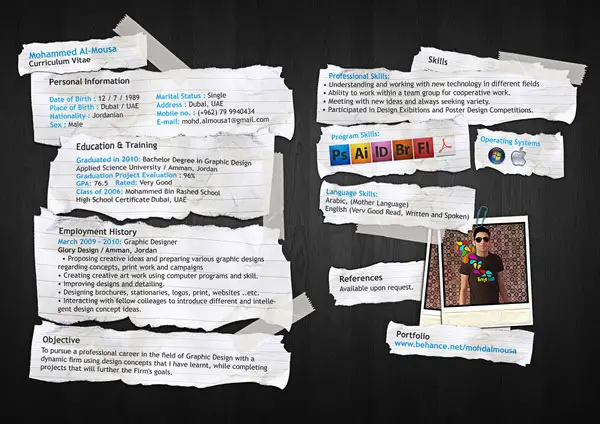 More Information on Curriculum Vitae
Resume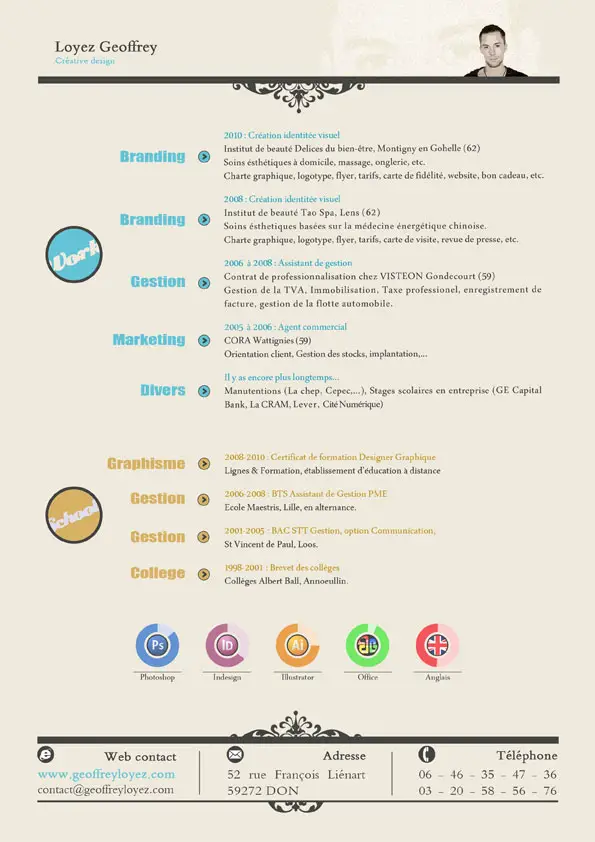 Joshua J. Moorhead: Print Resume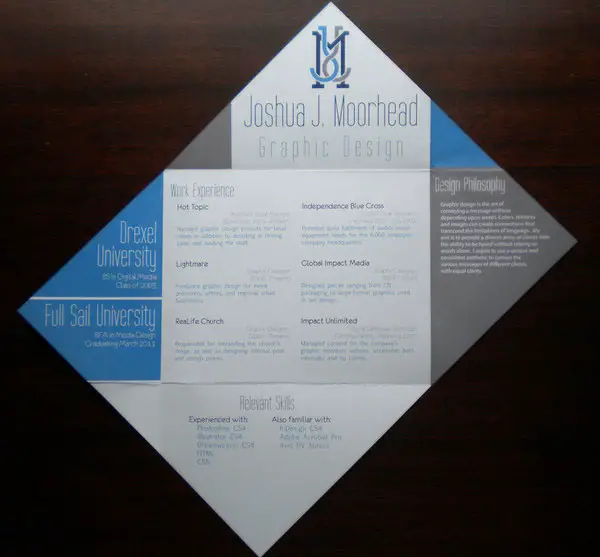 More Information on Joshua J. Moorhead: Print Resume
Resume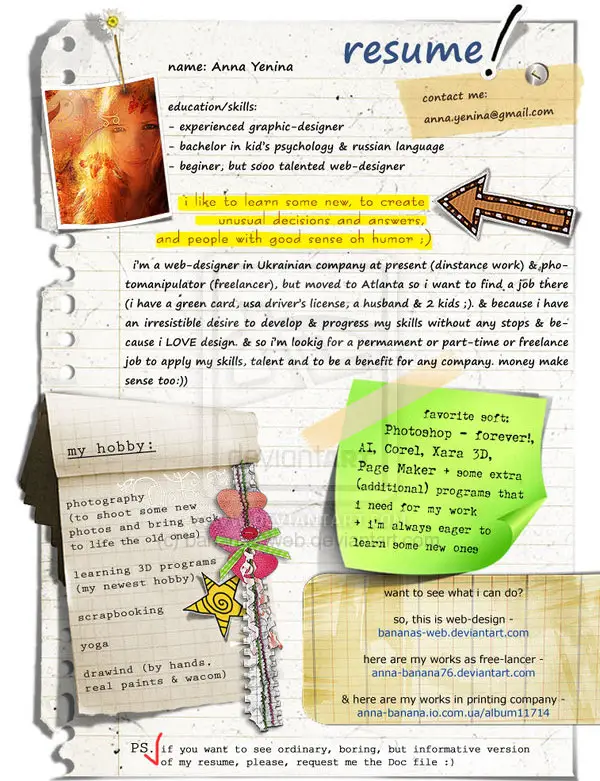 More Information on Resume
Mateusz Sitko – CV 2011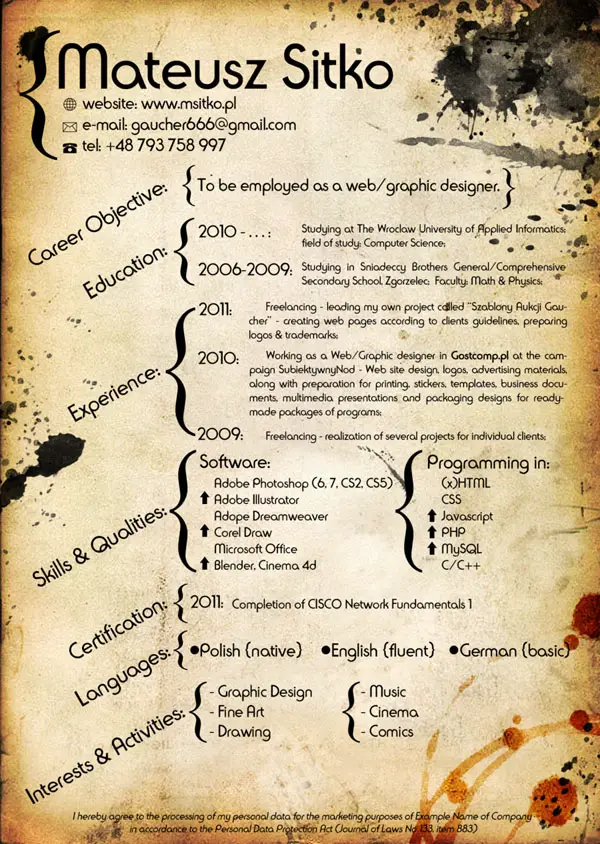 More Information on Mateusz Sitko – CV 2011
My resume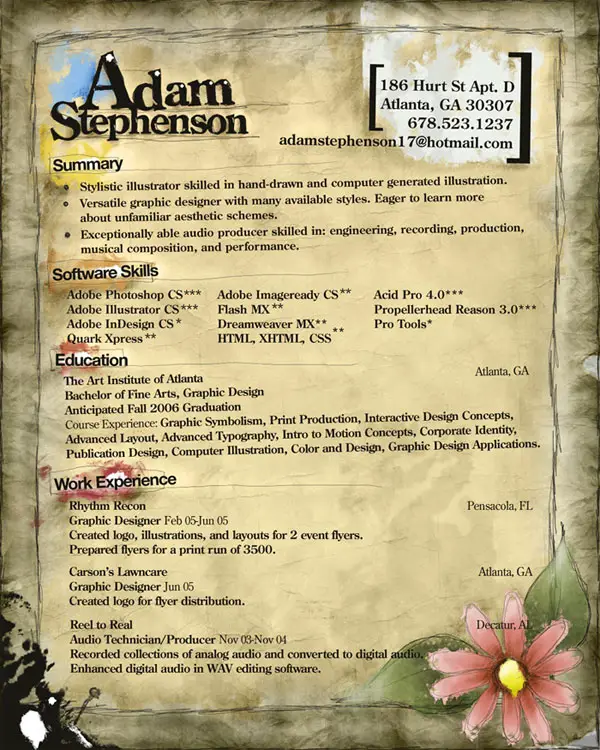 Creative CV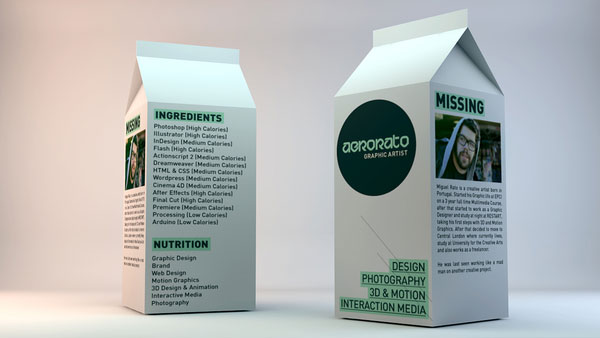 More Information on Creative CV
CV curriculum vitae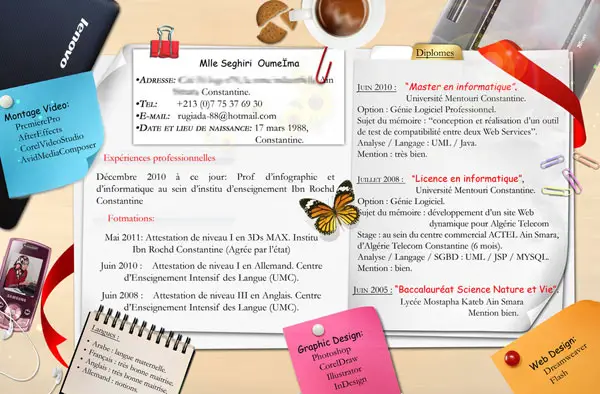 More Information on CV curriculum vitae
Resume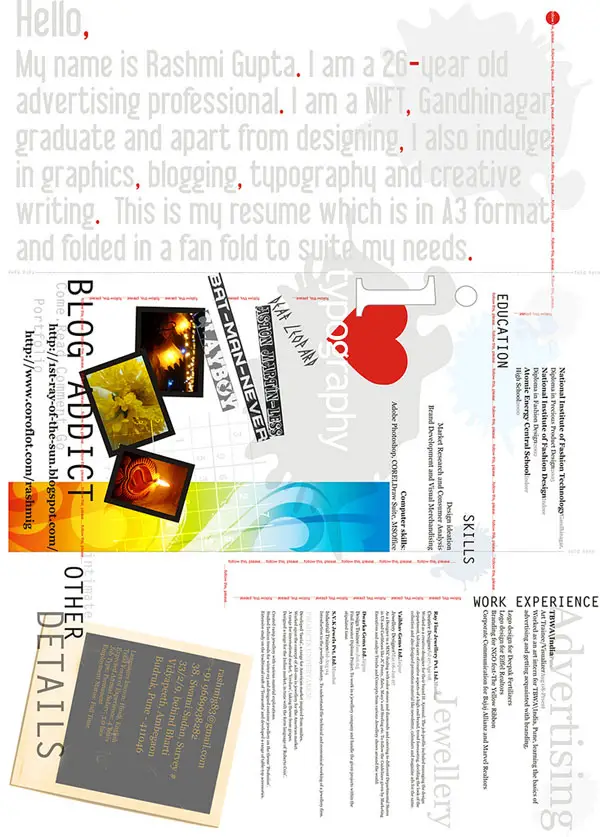 My Resume