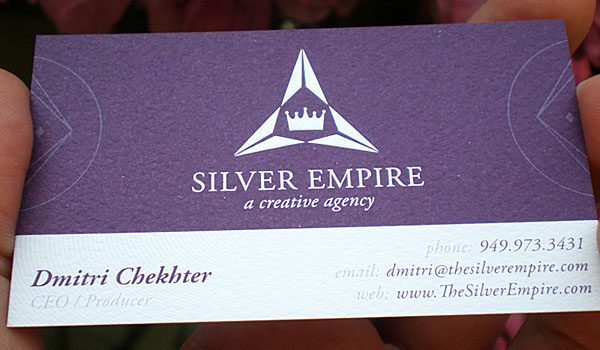 Business is a business where you need to be constantly on your feet to keep your customers' base while trying to make new clients every day. This requires immense efforts and hard work on your part but if you are warm and welcoming in your approach then it become easy to connect and form networks. The same rule applies to your business card too. A card that has an earnest appeal is likely to get noticed easily and referred as well. Purple business cards are made to serve this purpose. The purple color is said to be warm and cool at the same time.
It has a royal touch that is mysterious and signifies nobility. When this shade is applied in the business cards the positive vibrations get transferred there too, resulting in a dazzling look. It would be a god idea to try purple because it oozes creativity, passion and love. When mixed with professional shades like black or white, the combination becomes more effective. Here we showcase a gallery of 30 purple business cards with exciting and colorful designs. They have been cherry picked from a large lot of designer cards especially created to make your day. Have a look.
Top-notch Card
Classic design with an elegant logo in center on a purple base and a thin white strip displaying the details below.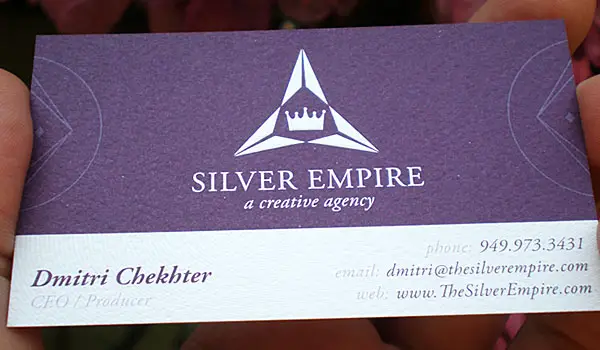 Classic And Charming
An elegant and attractive design is a challenge but utilising black and purple with borders makes it possible as is crystal clear here.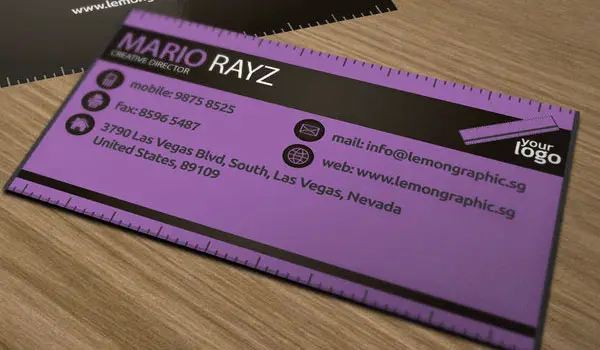 Sober
Minimalistic in look with a bluish-purple base covered by white typography exclaiming the name of the store.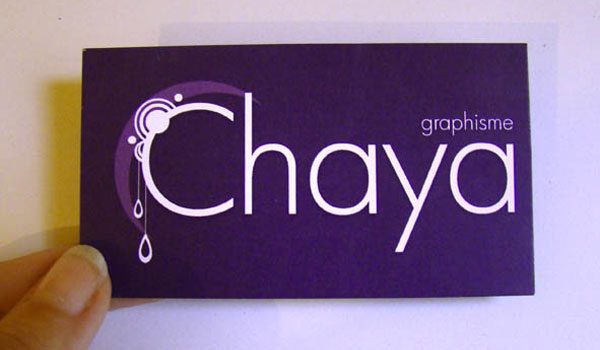 Come To Us
This purple and yellow card having a loud picture at the center makes a confident statement.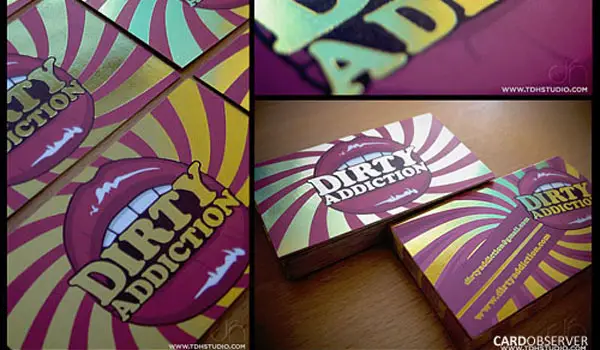 Gorgeous
The curvy, vine-like motifs created in purple on a black backdrop looks glamorous and attracts easily.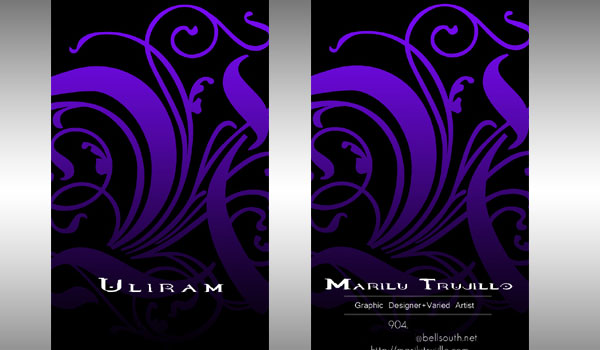 Understated
Thus one is a little somber with its blackish purple base covered by limited typography in white, pink and yellow.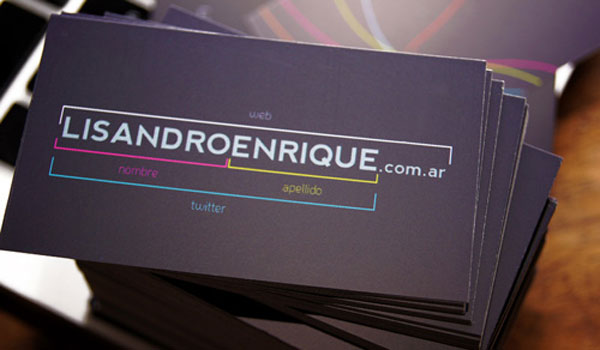 Lovely Look
A picturesque card for someone in the denting, painting business having a cool graphic image in purple embossed on a light blue surface.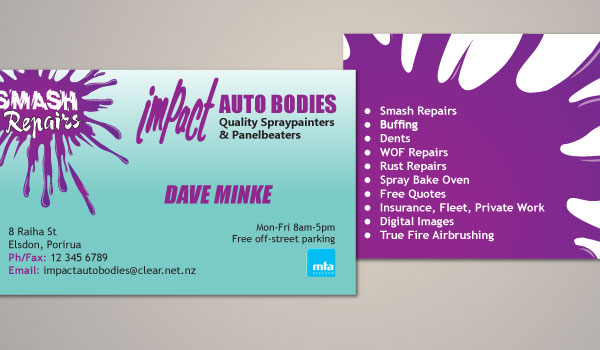 Amazing
A fabulous floral design on a white surface that looks quite distinct from other cards.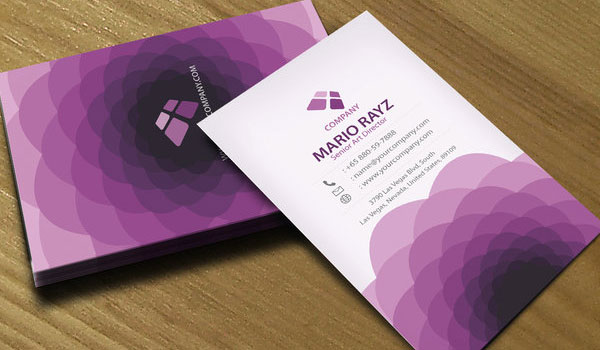 Speak Out
Conveying through images is the best way to catch instant attention and this accountant business card does that exactly with its mathematical symbols.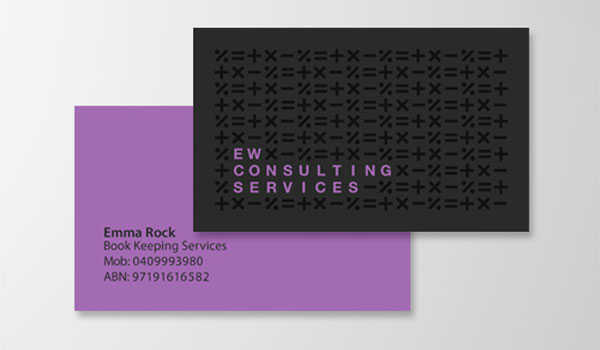 Enchanting
Yellow and purple together create magic which is quite clear here on the card of an individual in the organic food business.
Jolly Good
Circular cards with sky blue typography and images look unique and cute.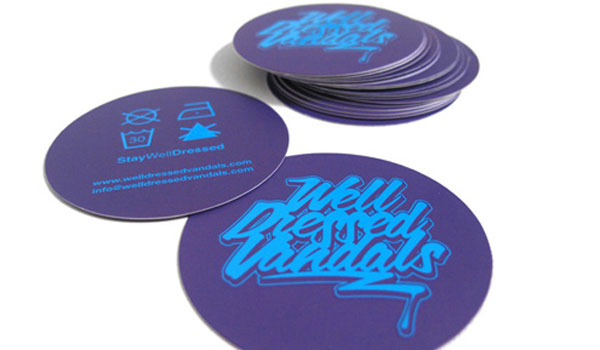 Mystic Look
The black and purple inter-mixed shadows create a soothing look that also appears intriguing.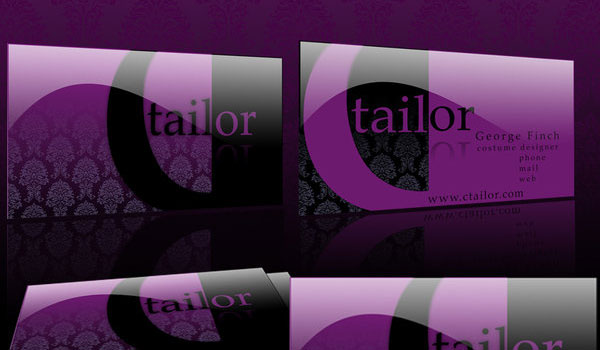 Simplistic Business Card
Floral design in black carved on a purple base separated by white strips and details at back on a white background.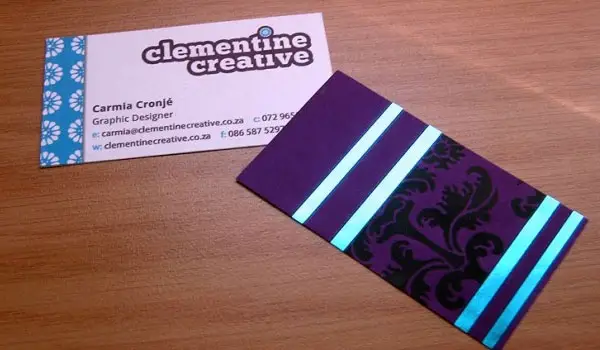 Simplistic Business Card
Say It Simply
Starry icons created in white on a square purple backdrop with typography giving the details placed nearby looks neat and uncluttered.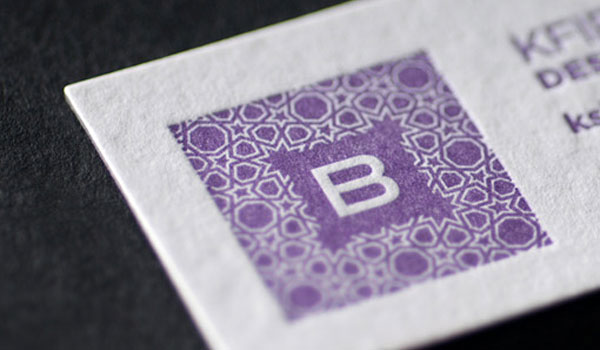 Bright And Vibrant
Yellow logo on a blackish purple base and well-ordered details at back on a sunny background.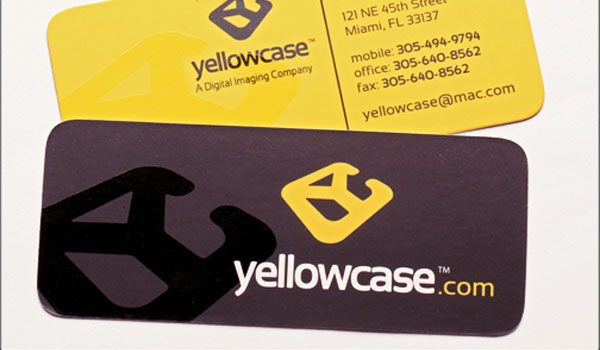 Well-suited
The floral background goes well with the mood and identity of spa business.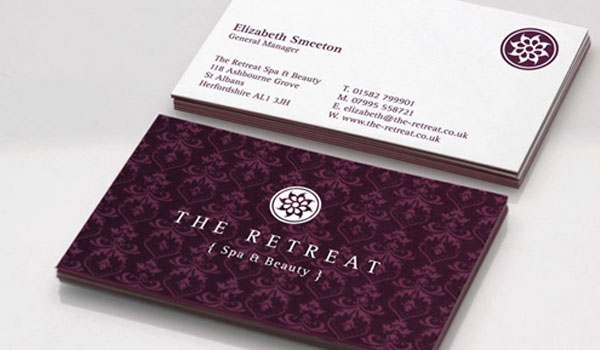 Professional
A light and soothing background with the logo in prominence establishes the brand strongly.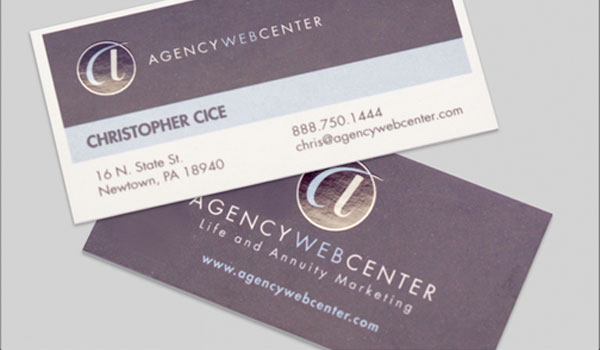 Elegant
The soothing pattern on the purple base and the matching cursive image perched over the name of the studio brings out the business flavor.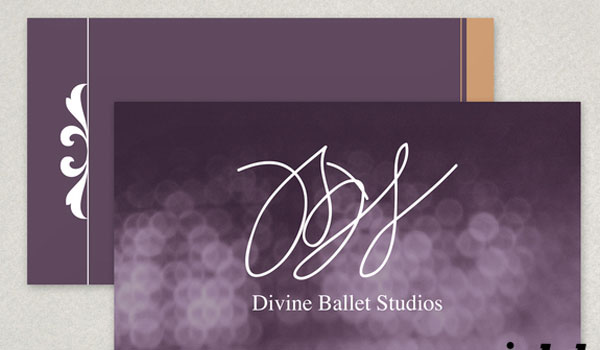 Sleek
Purple backdrop and a black strip at the bottom giving out details in white has a stylish look.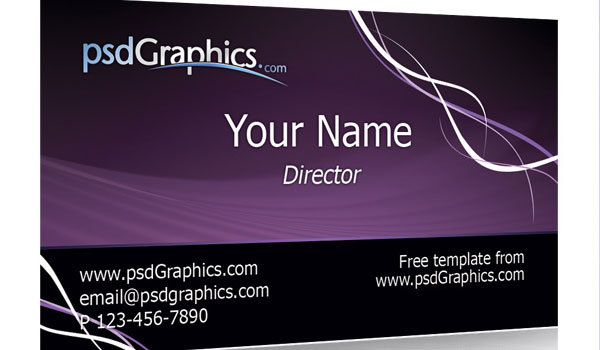 Psd Graphics
Delicate
A light purple base business card with angular pattern and typography in irregular fonts looks clean and subtle.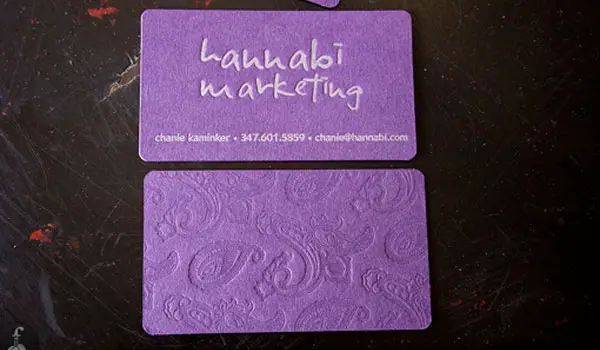 Graceful
White and Purple look cool together and when a dainty vine-like motif is added it becomes more agreeable.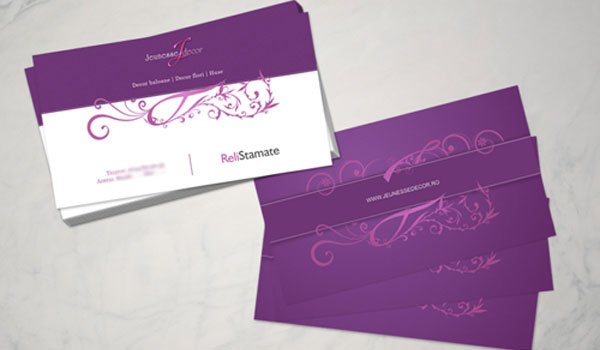 Pixelmotion
Big Is Better
The large lettering giving out the name of the firm has an in-your-face look that compels you to take note.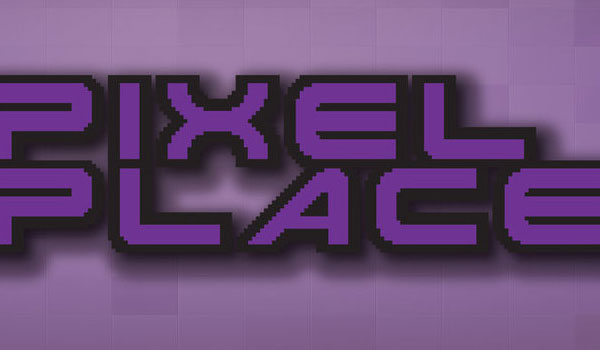 Absolutely Fine
The business card of a female musician could not have better than this as the images and musical notations are perfect complements.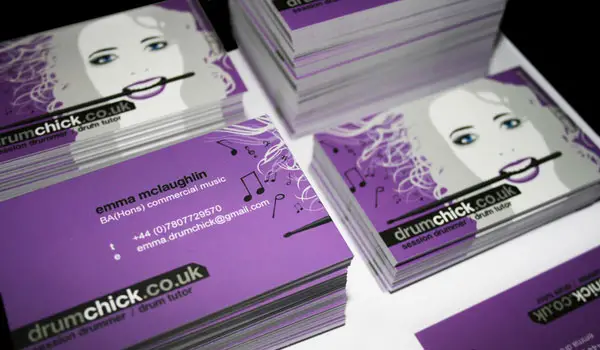 Picture Says It All
A cool picture on front with a greyish purple backdrop behind looks unique and serves the purpose of a photographer.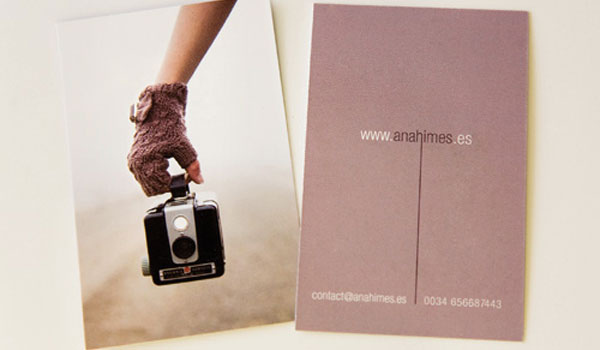 Loving
The fantastic combination of purple and black with a spiral pattern oozes warmth and energy.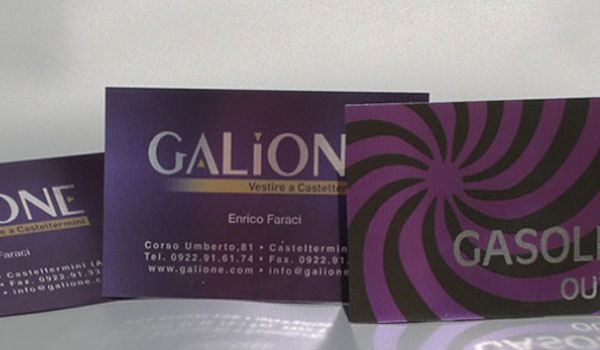 Galione Gasoline
Glossy Business Card
The lion insignia over the ad agency's name sparkles with the pink and purple shining backdrop.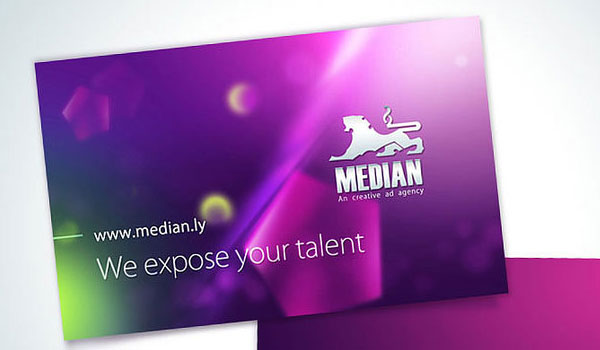 Glamorous
This one is an exquisitely beautiful card that is definitely going to score points with the clients.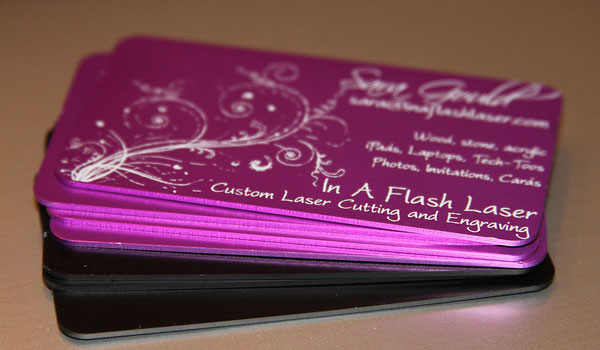 Incredible
The black eyes on the purple backdrop have an appealing look and charming aura.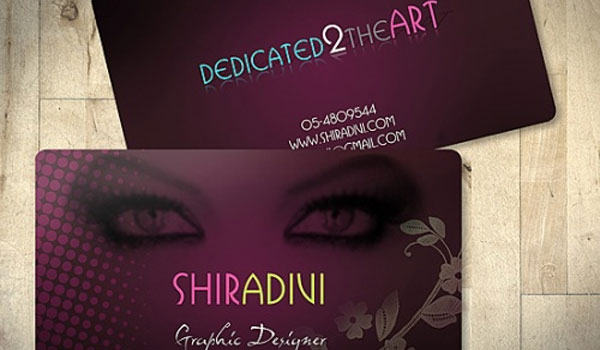 Shiradivi
Peppy Purple Card
This business card has a vibrant and bright look that welcomes you to explore more.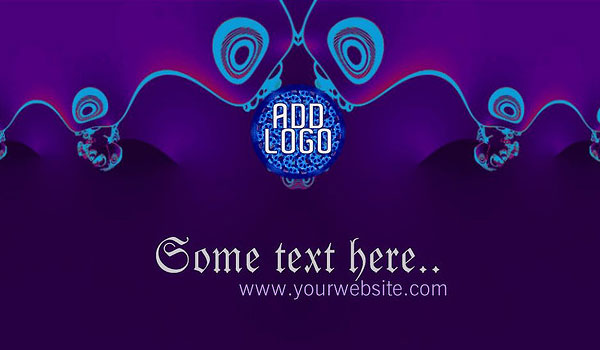 Funny
The skull image with a yellow crown on purple backdrop looks amusing and cool.