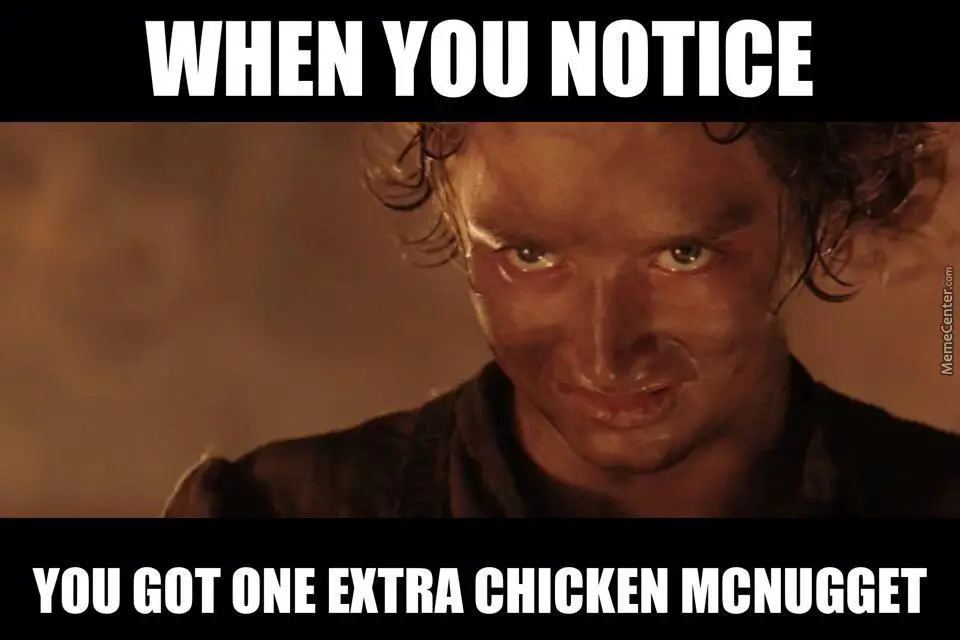 Though this may be surprising to most people, chicken nugget memes are actually very popular. And regardless of the fact chicken nuggets themselves are not too funny, the memes they're featured in certainly are! In addition to the many creative quotes and jokes included in these memes, there are a lot of different versions of them as well, and to showcase some of the best ones, we've created the list below. So, if you're looking to laugh, then look no further!
1. "When You Notice You Got One Extra Chicken McNugget"
Has anyone else had this rare but amazing McDonalds experience before??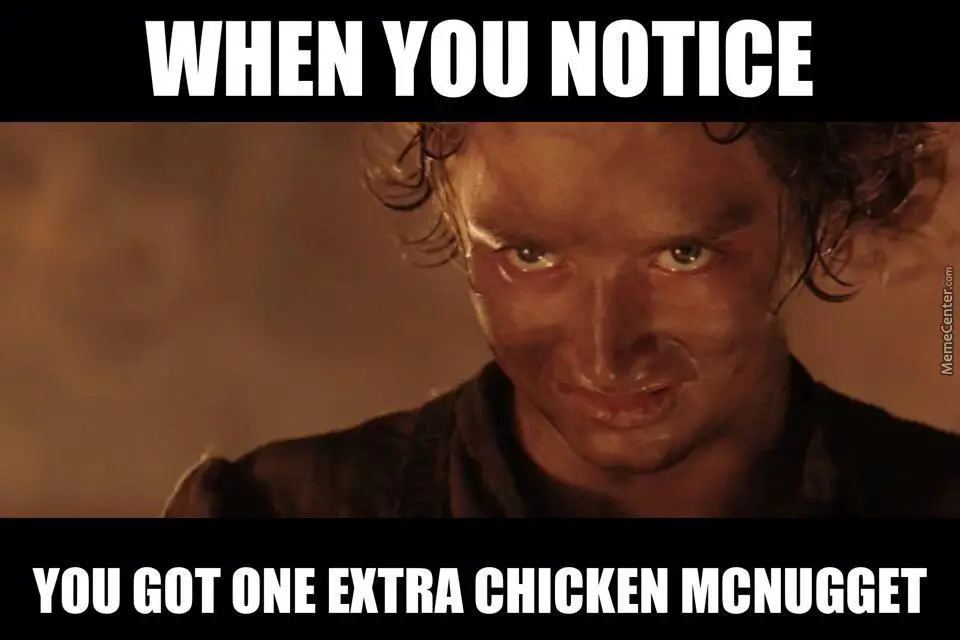 2. "One Does Not Simple Become Too Old For Chicken Nuggets"
Very true – I'm 26, and I still eat them all of the time!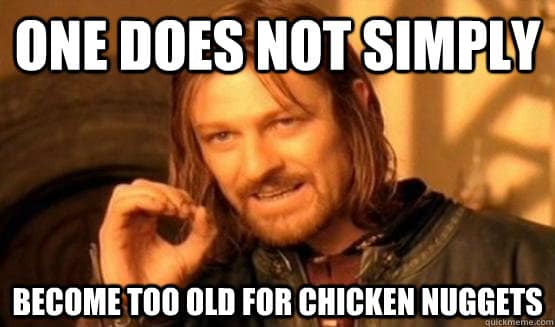 3. "My Success Secret? Chicken Nuggets Is Like My Family"
To be honest, I actually believe him…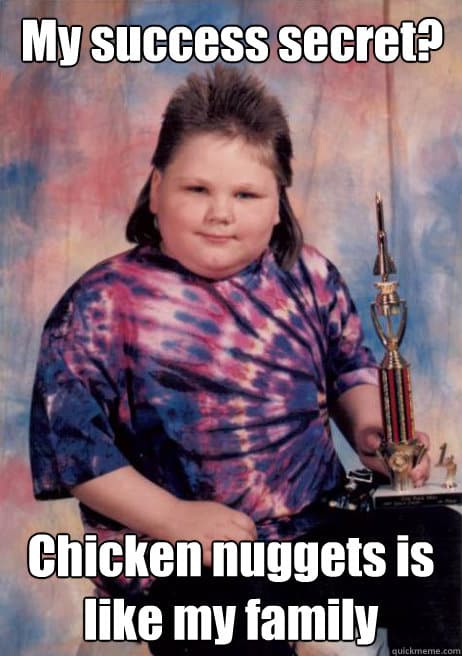 4. "I Don't Wanna Be A Nugget…I Don't Wanna!!!"
Very sad, but still very funny…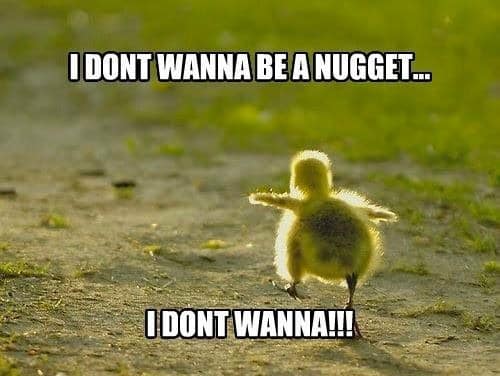 5. "Eats Nothing But Chicken Nuggets For 15 Years – Dies"
Who knows, maybe she died of happiness?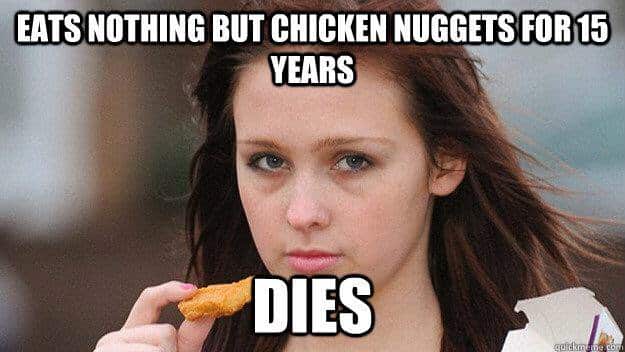 6. "Oh You Have A Bird? Can I Make Him Into A Chicken Nugget Yet?"
Well, according to the image below, even Willy Wonka loves chicken nuggets…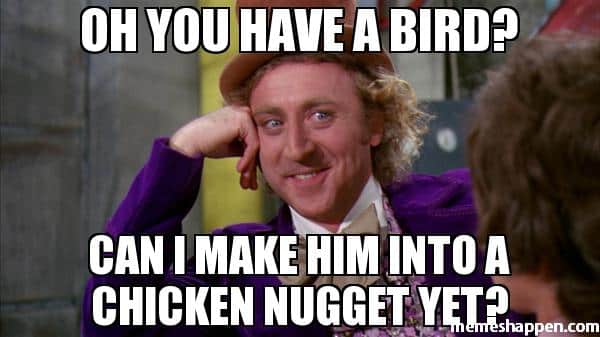 7. "Works At McDonalds – Puts An Extra Chicken Nugget Into Each Chicken Nugget Box"
What a great guy, I think he deserves a promotion!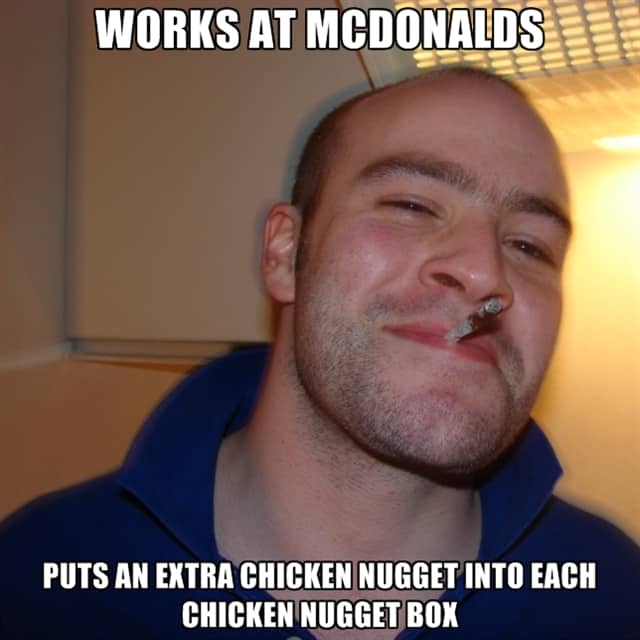 8. "My Face I Make……When We Have Chicken Nuggets For Lunch"
Does anyone else make this face too?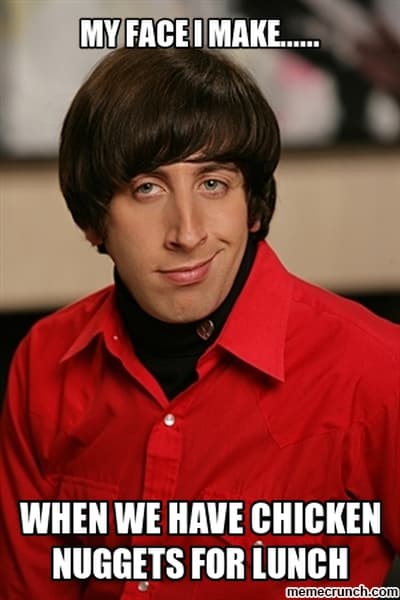 9. "When I Found Out She Ate The Last Chicken Nugget"
Well, he certainly doesn't look too happy…
10. "Protests Animal Cruelty – Just Finished A 10 Piece Chicken Nugget"
Even animal cruelty protesters can't resist the urge of eating chicken nuggets…