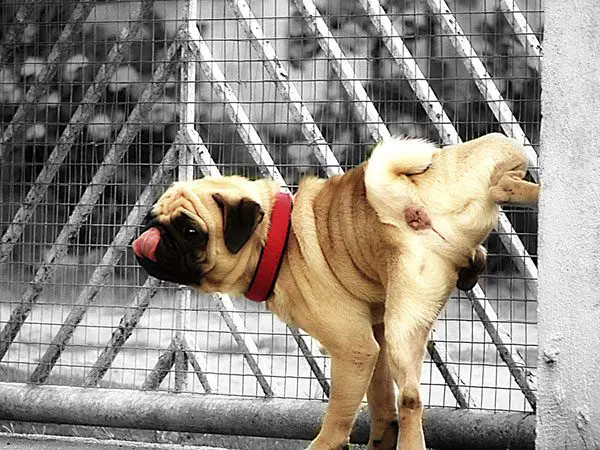 Feeling down and looking for funny pictures to bring a smile to your face? Loaded with plenty of work and wondering where to find a quiet window to have a laugh?
Funny Pug Pictures may be just what you need to get you smiling again.
You can find these pictures all over the Internet as pugs really do have so many interesting expressions and moods. Whether the pug is at rest, enjoying a short nap or having a fun time outdoors their excitement about life is really catchy.
Look at any pug around and you find that their faces seem to be naturally made to look dramatic. The folds of the skin, the cute beady eyes full of mischief and the tiny curly tail tucked away at the back, all of these are the cutest assets of a pug. When it is playtime pugs really do enjoy catching a ball in their mouth or feeling the breeze with their tongue out. After some hours of energetic play a pug may lie for a rest, and then you may find him holding his favorite toy as he sleeps. Pug bathing times can be fun too as these cute dogs make a variety of expressions when they are near water. Pug owners love dressing up their pets in a variety of costumes. The dress for a pug may be seasonal, meant for a special occasion or simply for fun. A red little Santa hat and a fur coat for winter, a collar with holly leaves or a warm woollen scarf may keep a pug warm and happy in cold weather. You may also find pugs dressed up in everything from delightful large brimmed hats, to waterproof jackets during the rain, to even a superhero costume. Pugs often look like they are having a good laugh so you can see them with the tongue out and eyes closed like they are laughing out loud. Perhaps the SMS expression LOL was first written keeping in mind a laughing pug.
If you like this article, you might be interested in some of our other articles on Pin Up Girls Pictures, Funny Pictures With Quotes, Mickey Mouse Pictures and Cute Baby Pictures.
Tongue Out
The fence behind is in black and white while the pug in front is selectively colored in this picture.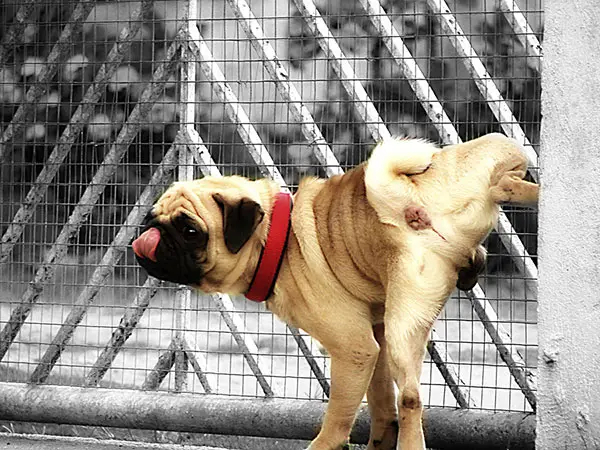 Too Funny Pug Picture
With his paws crossed in a funny posture and his entire face crinkled up with laugher this pug really seems to be enjoying a funny joke.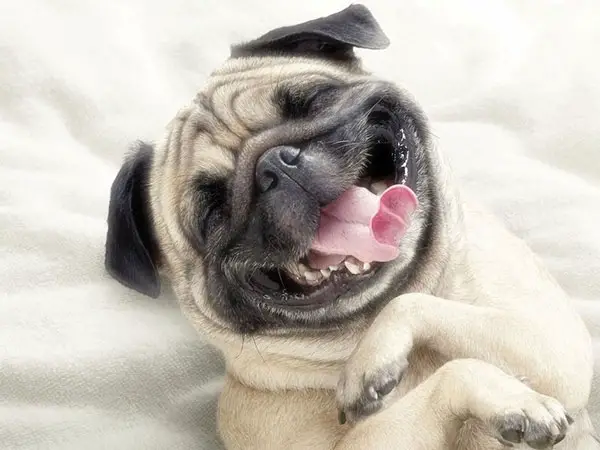 Halloween Pug
Big bright orange pumpkins tumble all around and you can see a huge bucket in which the Halloween pug sits in this picture.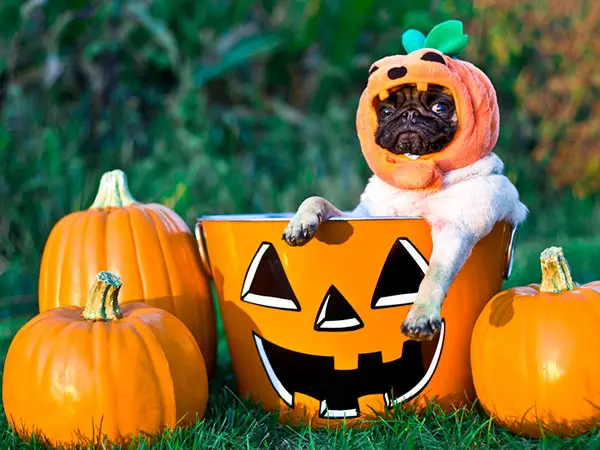 Halloween Pug
I Shot The Sheriff
The red, blue, and yellow patterns of the huge hat and hatband in this picture of a pug look really cute and colorful.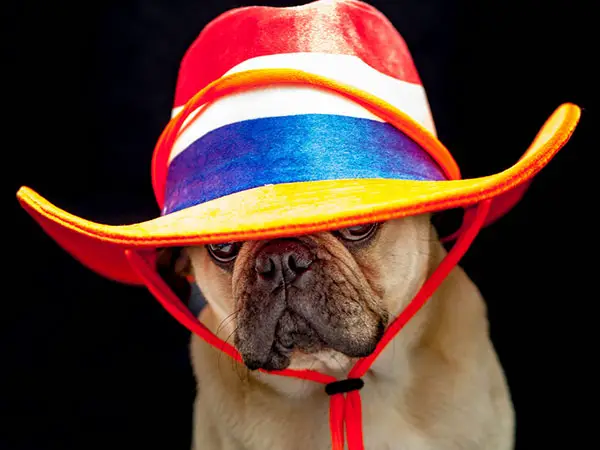 Rolling Pug
With all her paws up in the air this funny pug surely seems to be enjoying a lazy time on the polished floor.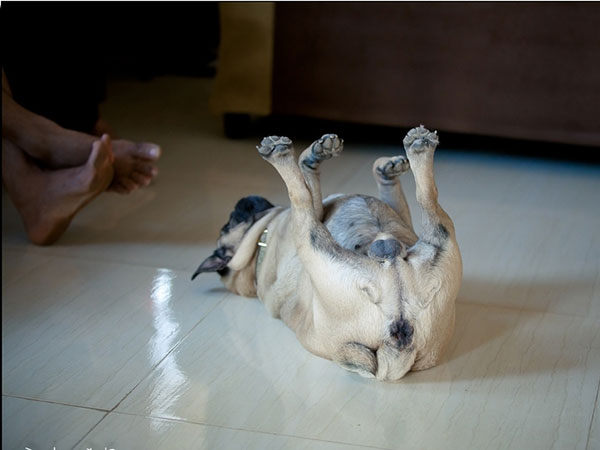 Superduper Looper Pug
The caped crusader now comes in a pug avatar! Here is a cute pug dressed up in a blue and red superhero costume.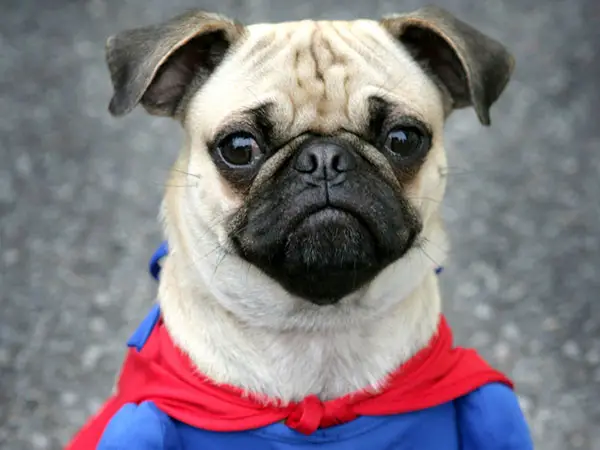 Melonic Pug
The best way to sleep without being disturbed is to have a nice watermelon over one's head as this funny pug picture says.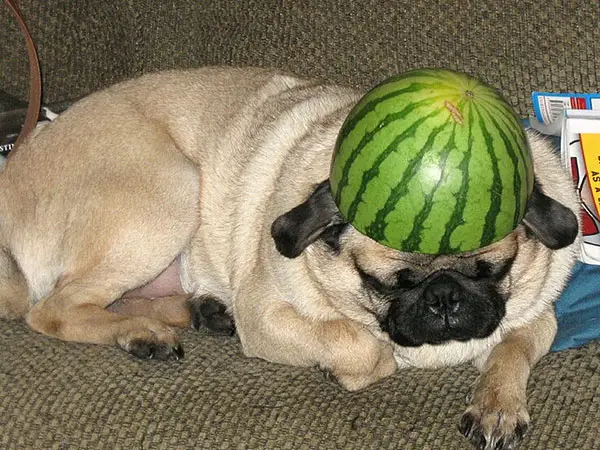 Funny X-mas Picture
Dressed up in a combination of bright red and green with holly leaves and red hats these lovely pugs are the perfect Christmas couple.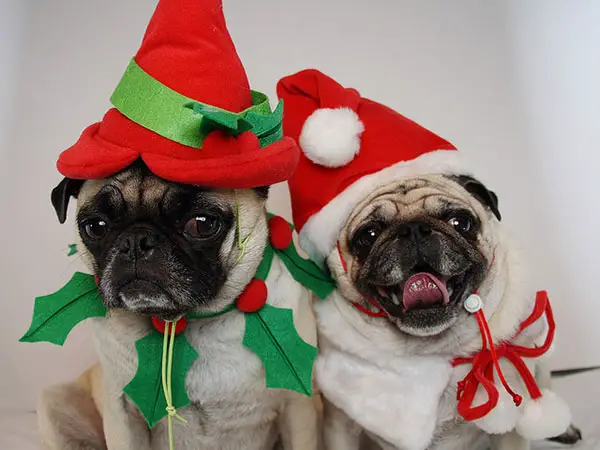 Pink Wrap Funny Pug
Here is a look at this pug in her super funny pink furry pink costume complete with two pig ears and a pink stem on the head to mimic the pumpkin stems behind.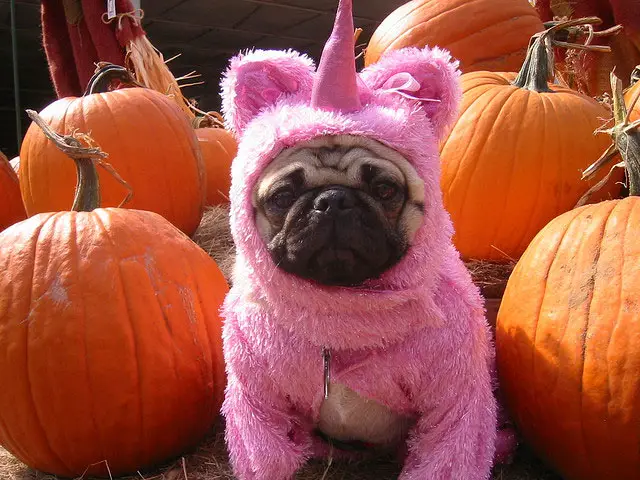 Funny On The Swing
With one little paw out of the hole at the bottom of the swing seat this pug spends some time in a swing made especially for him.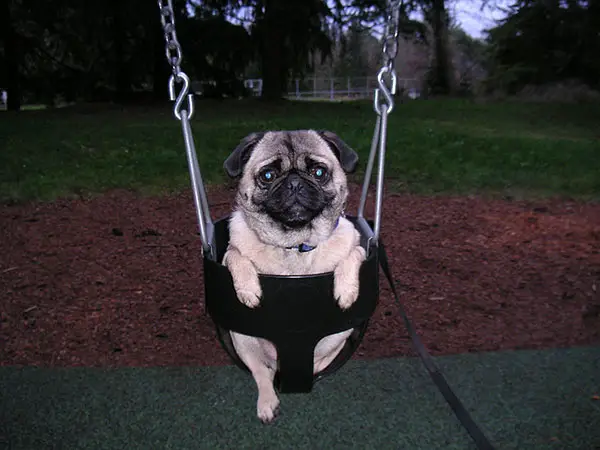 Puggy Music Fun
Look who's here to croon into the mike. With an oversized headphone over his ears this pug is posing in front of a mike like a born entertainer.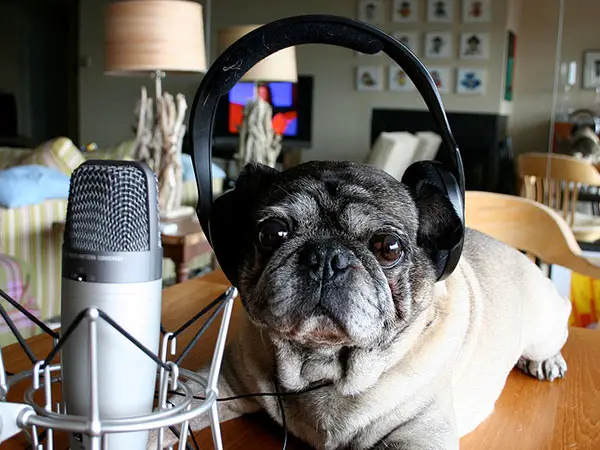 TV Is Boring Picture
Watching TV is so boring that sleeping is a better idea. This pub sleeping on her belly seems to think so.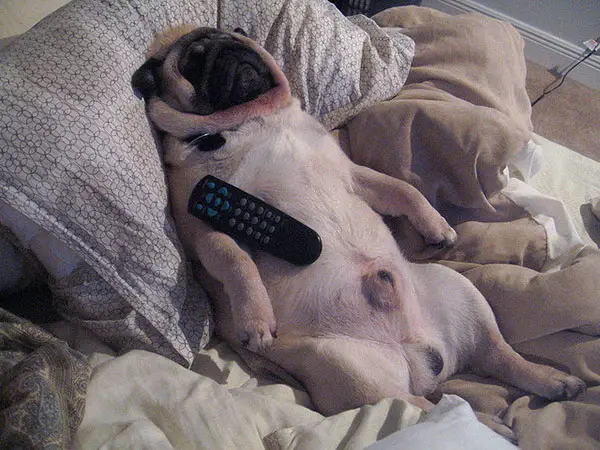 Waterproof Pug Picture
The green waterproof jacket fits nice and snug around the body of the pug in this funny rainy day picture.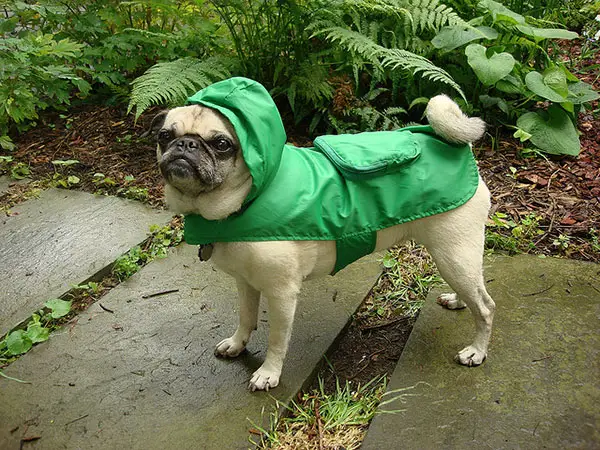 Pug Woolly
This little pug does not look too excited to be dressed in a warm bright blue and pink patterned woollen hood.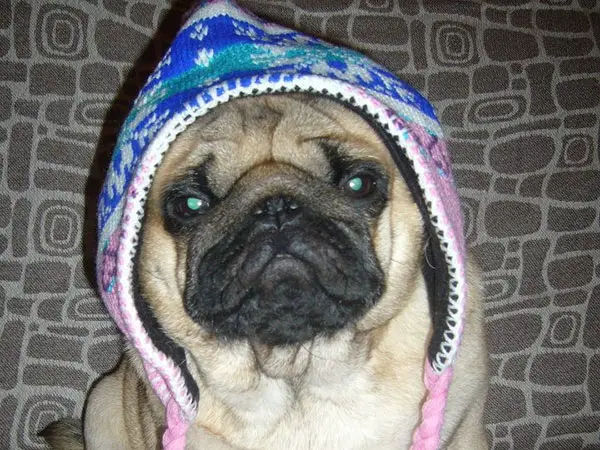 Pug Toy
Everyone needs their special toy to hug as they go to sleep. See how this cute pug has his paw on a pink soft toy while sleeping quietly.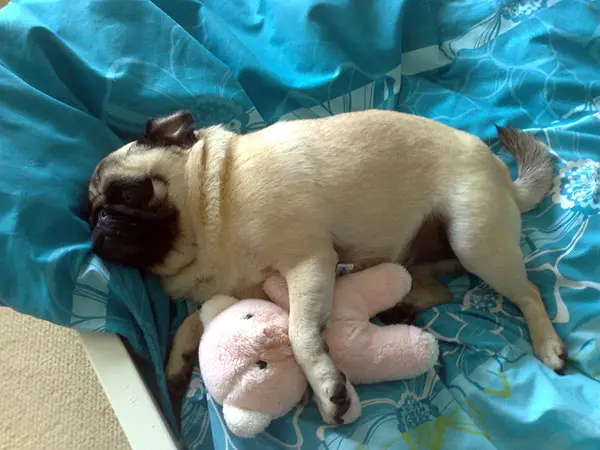 Formally Funny Pug
This is a truly unusual best man. Check out the pug dressed in a formal suit, undershirt, and black bow in this funny wedding picture.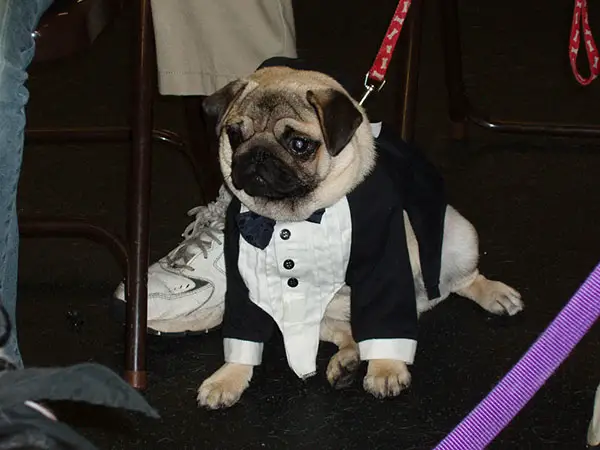 Christmas Pug
Here is a look at this warm closeup of a pug wearing a bright red coat and fur rimmed hood just like Santa Claus.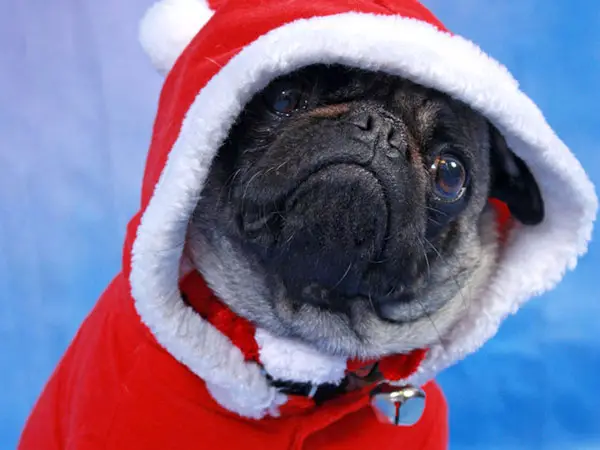 Happy Birthday Pug
The bright paper hat is just the thing for a young pub celebrating his birthday. The blue and pink hat is chosen to match the collar and bone locket.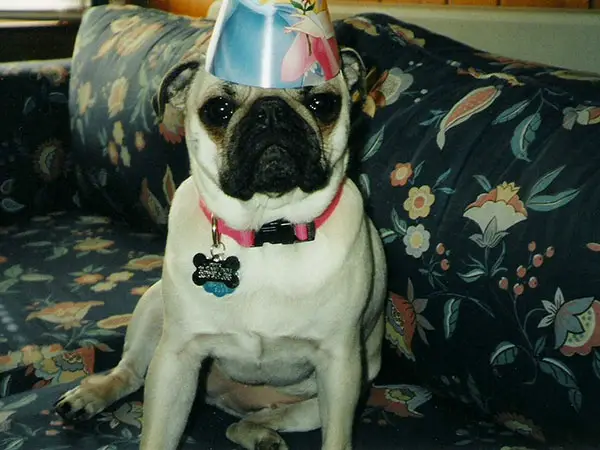 Funny Diva Pug
The flowy white wig cascades over the body of this pug who looks quite happy to get all the diva attention. Check out her stylish metal ear hoops.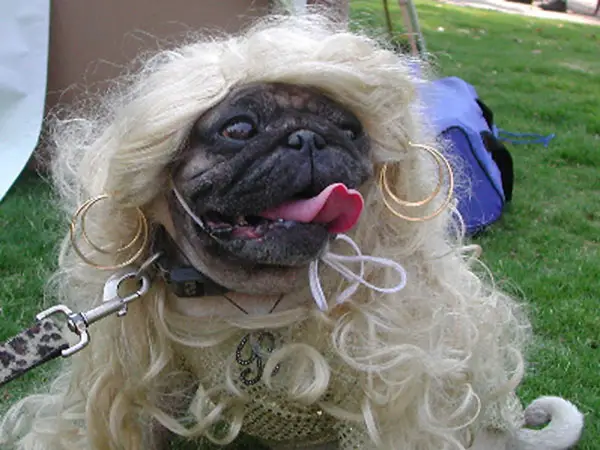 Loving The Greens
With her black eyes crinkly and forehead looking puzzled this pug with her tongue out looks really cute.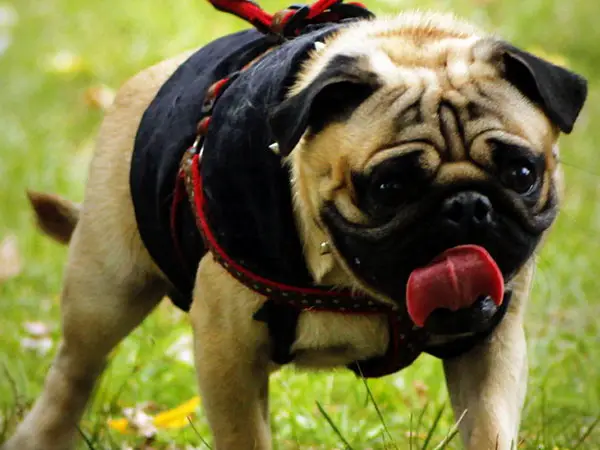 Yorkie Pug
The brim of the huge hat makes a shadow over the face of this pug giving him a serious expression. A true New York pug he is.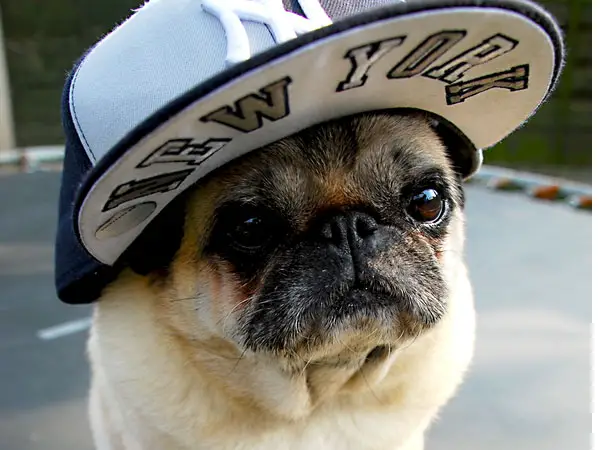 Happy Ball Play
The miles of green all around are happy playing ground for this black pug as he plays with a yellow ball in his mouth.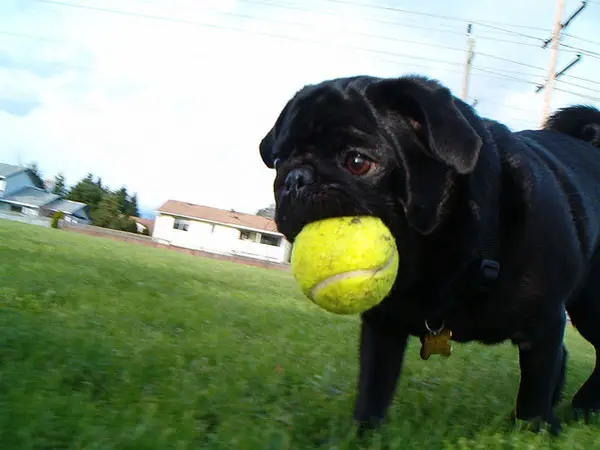 Blue Eyed Pug
The expression in the blue eyes of this pug says it all. Not everyone likes bathing so why do I have to be the one?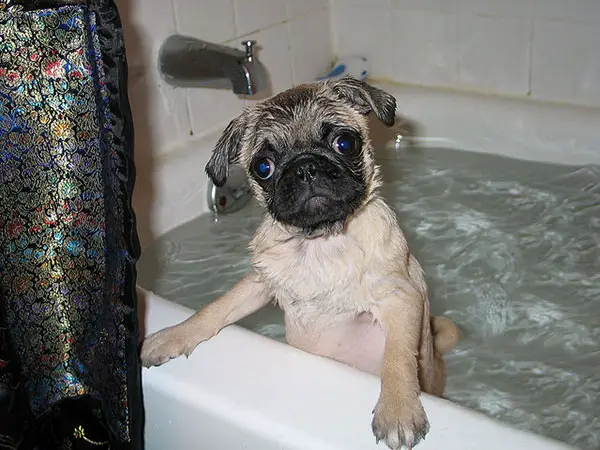 Chew Picture
It's tug time and am happy to play! Says the cute blue eyes of this black pup as he plays with his special yellow toy.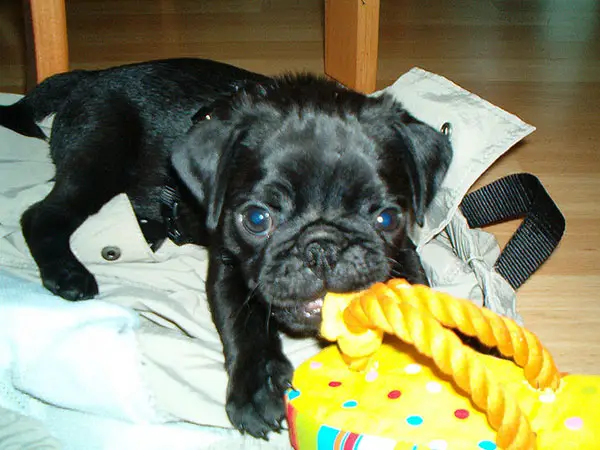 Funny Baker's Street
Posing seriously with a pipe this funny pug looks like he's a denizen of Baker's Street. Check out the dog motif on the cushion behind.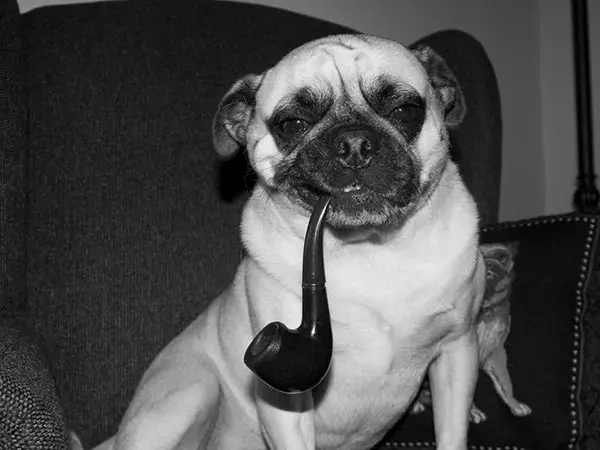 Funny Baker's Street