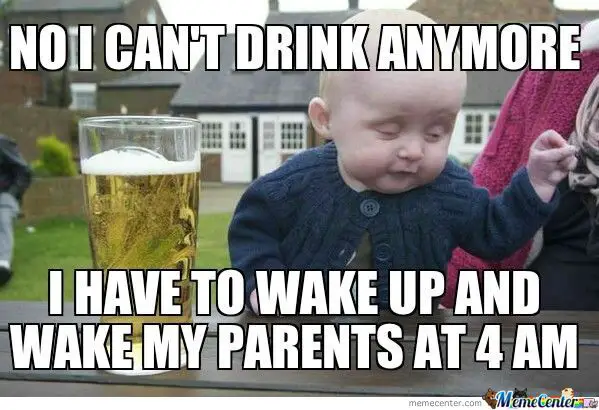 Whether you laugh at them while, before, or after you're drunk, these memes are certainly something that you (and just about every other adult) can relate to. They are full of many embarrassing, yet funny situations, that only happen via the hands of alcohol. So, if you are somebody who has "been there" before, or even know someone who has, you should certainly enjoy these images.
Full of poses no one wants to be caught in, and face shots that no one wants to be seen in, here are 16 laugh out loud drunk memes!
1. "You Know What Kind Of Decisions Are Made While Drunk? The Best Kinds!"
A very funny drunk meme, featuring Jonah Hill's character from Superbad.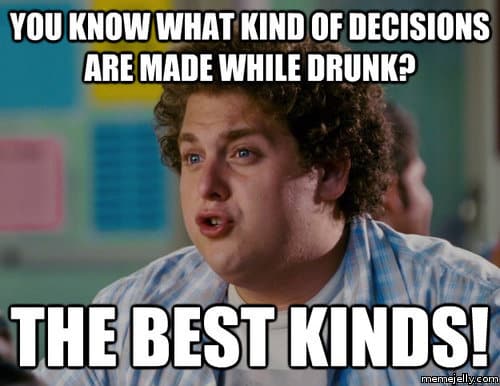 2. "Getting Drunk Is Like Borrowing Happiness From Tomorrow"
Very funny, and also very true if you think about it!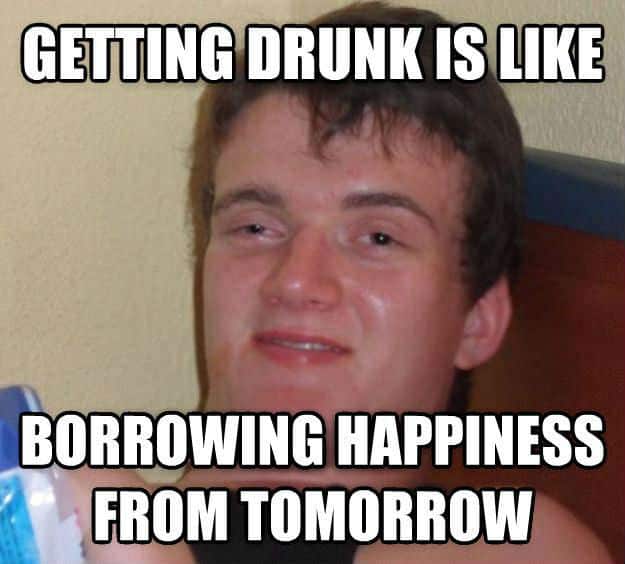 3. "Memorial Day Weekend Is Almost Over…Tell Me How The Heck Are You Going To Call In To Work Drunk Tomorrow…"
Something that just about everyone has done at one point or another..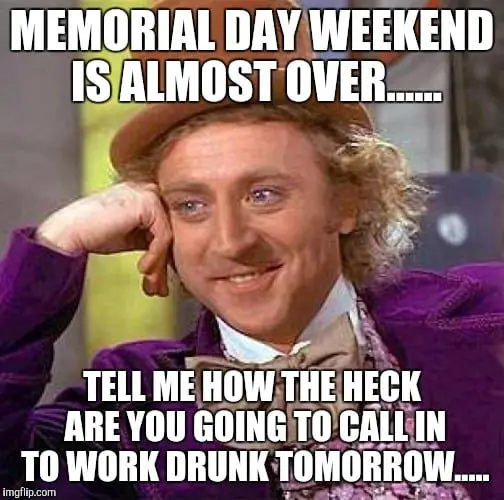 4. "No I Can't Drink Anymore, I Have To Wake Up And Wake My Parents At 4 AM"
Even when seemingly drunk babies are the focal point, these memes are still hilarious!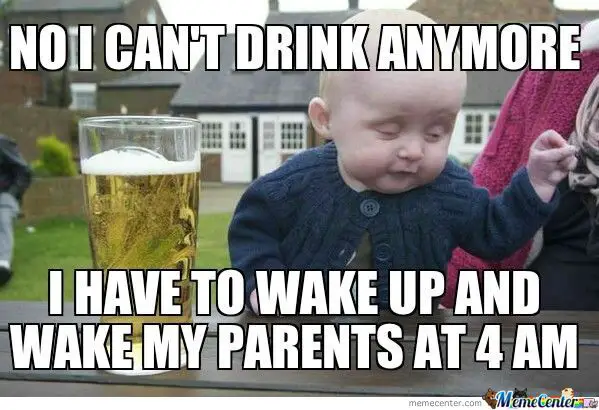 5. "When You're Drunk And Someone Starts Taking Pictures"
In all honesty, this meme is not only funny, but also extremely accurate!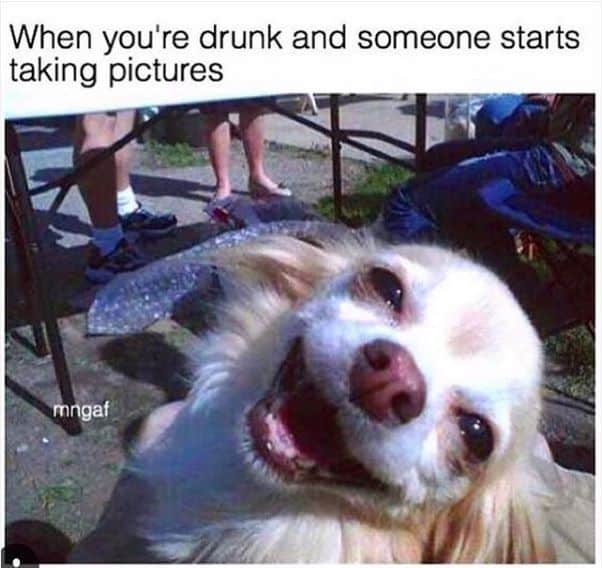 6. "If Drunk People Never Lie, Why Do They Always Say They Are Not Drunk?"
Well, he does have a good point here..right?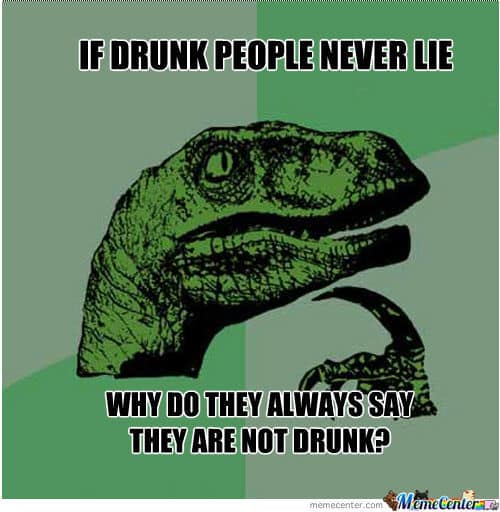 7. "Drunk Last Night I Was, Fall Down I Did"
Drunk talk in Yoda form!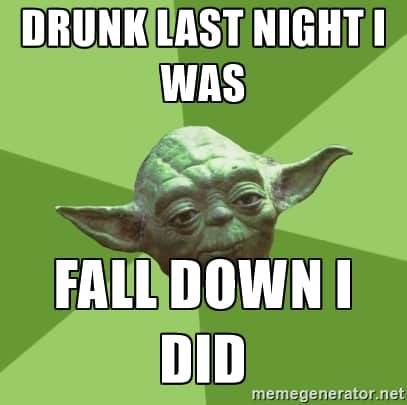 8. "OMG I Was So Drunk"
Very funny and also very straight to the point!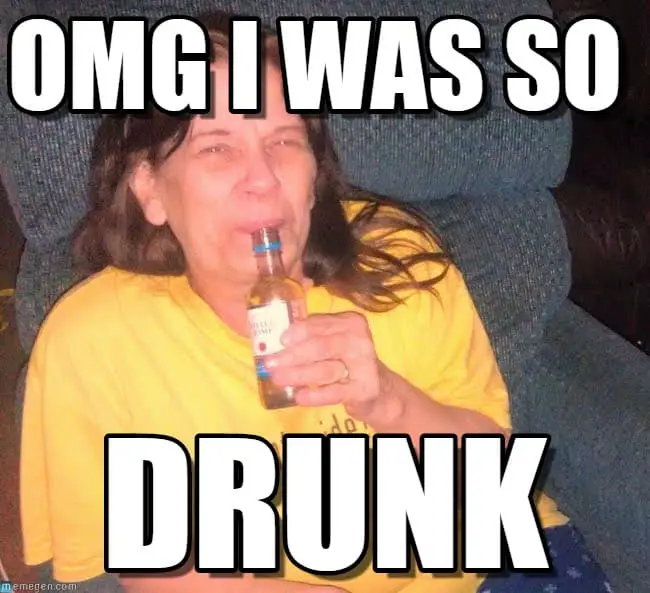 9. "I Made You A Rum Cake For Your Birthday. But, Now It's Just A Cake…And I'm Drunk…"
Stealing the rum from a rum filled cake is perhaps the best way of getting drunk while cooking.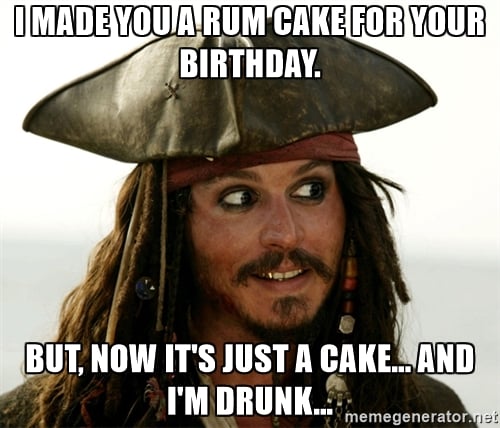 10. "When Your Wildest Friend Says She's Only Having 1 Drink Tonight"
We all have that friend who swears she's only having one drink..
11. "Drunk People Run Stop Signs, High People Wait For Them To Turn Green"
A funny meme, and also a great way of pointing out the difference between drunk people and high people.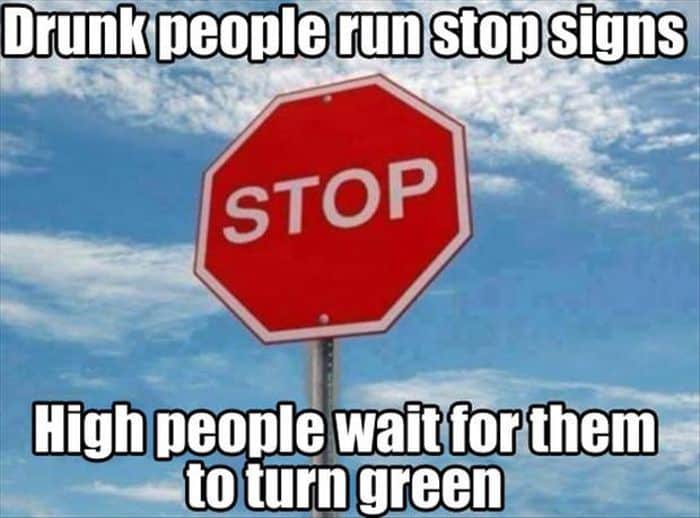 12. "Someone Give That Woman A Beer"
An old time American, trying to help get a woman drunk!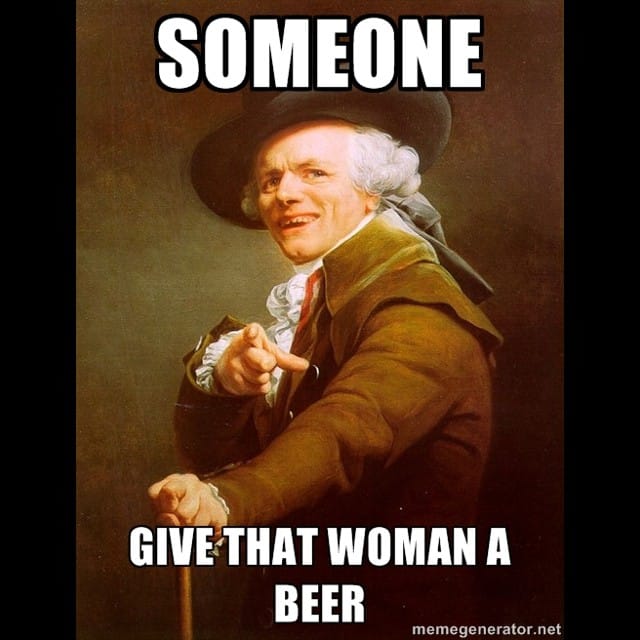 13. "When You Check Your Phone After A Heavy Night Of Drunk-Texting…I Am Therefore Leaving Immediately For Nepal, Where I Intend To Live As A Goat."
Perhaps the most realistic meme on the entire list, and certainly something all of us can relate too..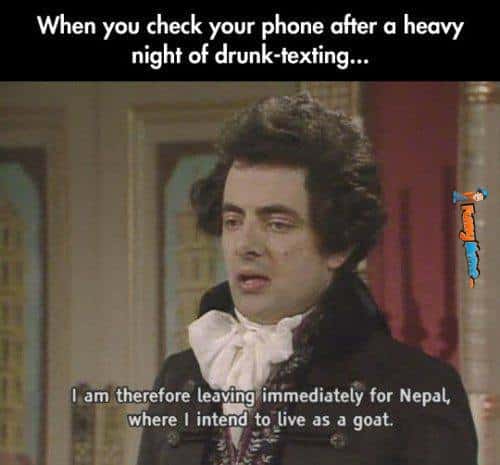 14. "My Face When Someone Tell Me What I Did While I Was Drunk"
Assuming the things you did were funny and not violent, hearing about them the day after is always one of the best parts.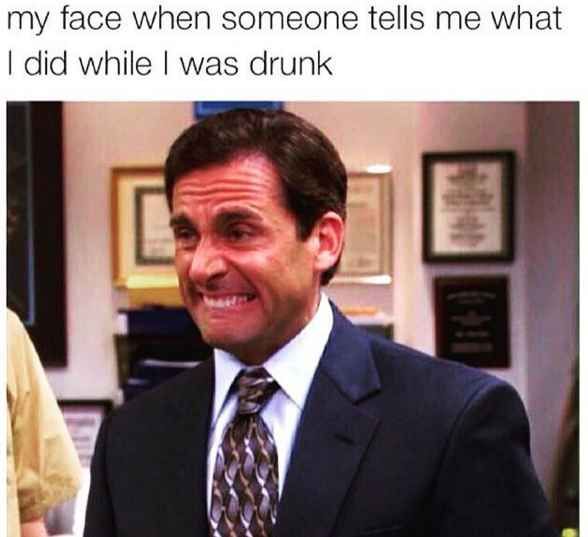 15. "One Does Not Simply Out Drink Papa John"
A funny image, poking fun at the photo of Papa John drunk on the train.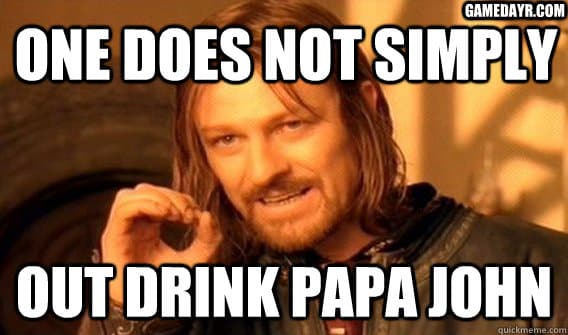 16. "Don't End Up Like This In Las Vegas!"
A very unfortunate position, that no one in the world wants to end up in!