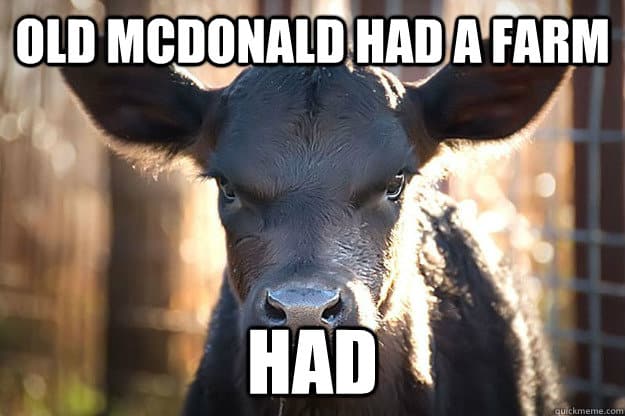 When thinking of funny images to look at, cow memes may not be your first choice, however, they happen to be quite hilarious. In addition to the funny imagery included in them, there are also some funny quotes, only those familiar with cows would understand. But, despite the humor included in them, these memes are not very popular. So, in order to showcase some of the funniest and most laughable cow memes and show people how funny they really are, we've created the list below. Consisting of funny images and quotes that are sure to make you laugh, here are 16 hilarious cow memes.
1. "I Forgot How To Girl, So I Cow"
Not only is this one funny, but it's also kind of scary…hopefully the cow doesn't charge at her!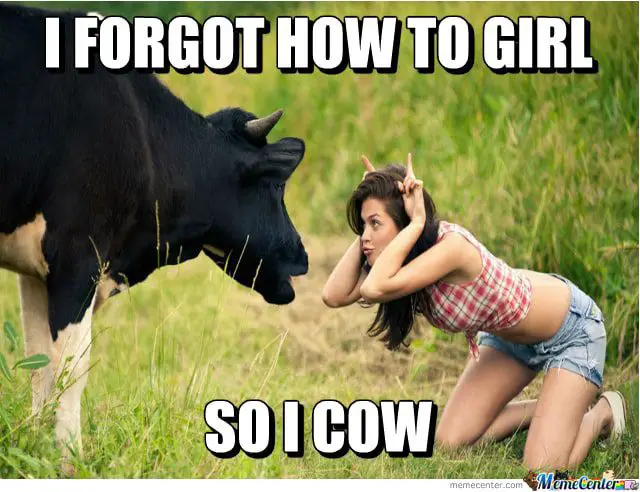 2. "So Much Grass, Only 4 Stomachs"
Believe it or not, this meme is truthful in the way that cows do actually have four stomachs…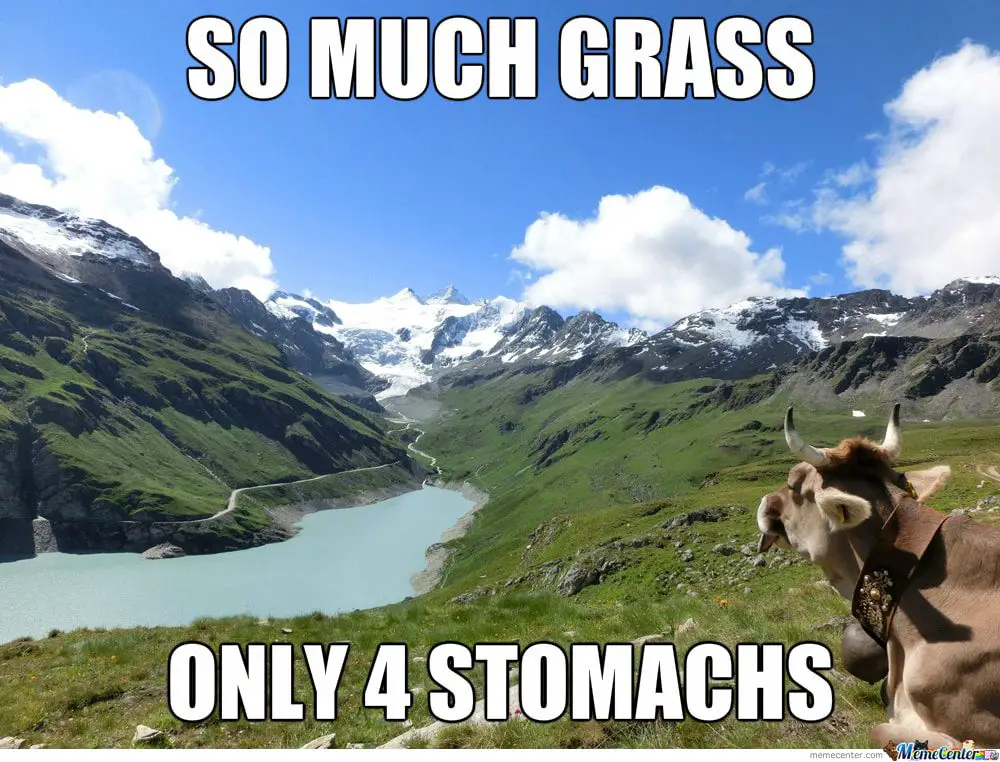 3. "Draw Me Like One Of Your French Girls"
A very photogenic black and white cow, emulating one of the most popular scenes from the movie Titanic!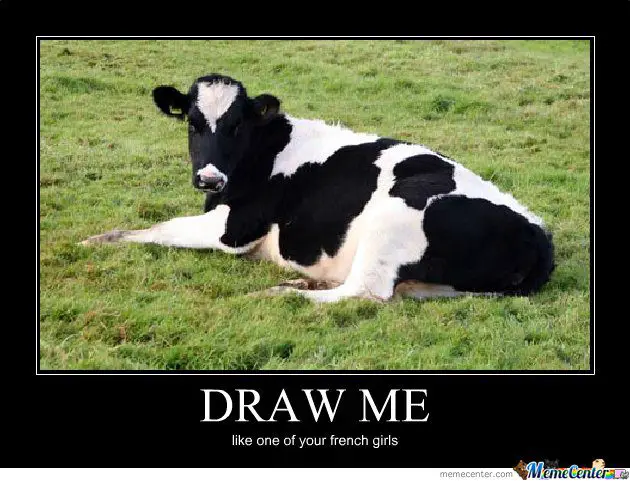 4. "Do You Even Lift?"
A funny meme, and perhaps the most muscular cow I have ever seen…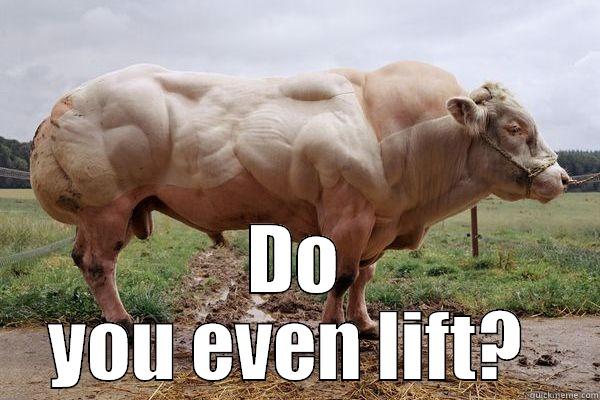 5. "Day 64: I'm Still Undiscovered, But Not For Too Long"
Well at least he lasted 64 days, right?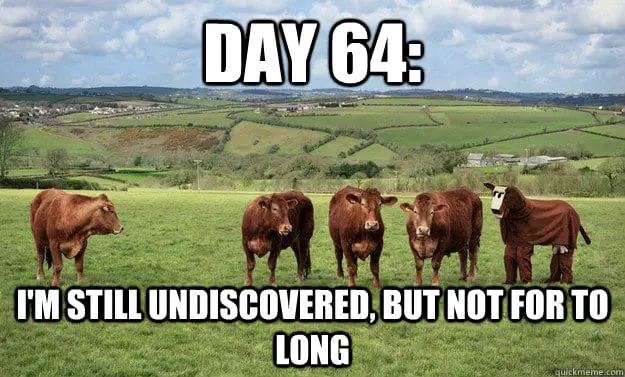 6. "You're Feeding Me So Much, For What?!"
A cow meme that is not only funny, but also sad at the same time…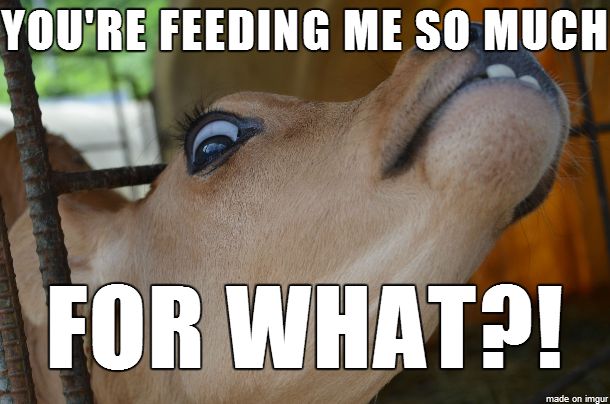 7. "He Touched My Udder"
It appears that this poor cow was violated…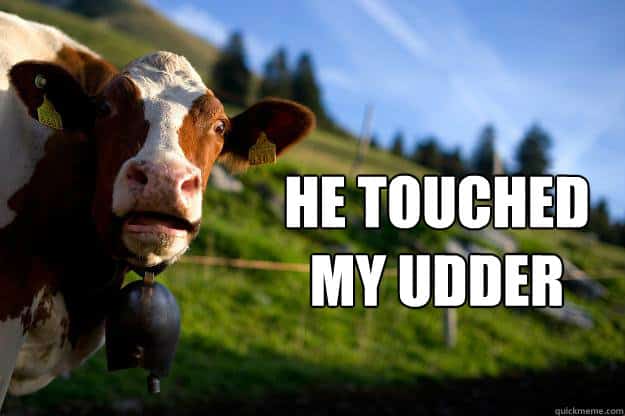 8. Six Hilarious Cow Memes, All Combined Into One Single Image
These memes may be funny, but the cows look kind of evil. Especially since there is a burning shed in the background…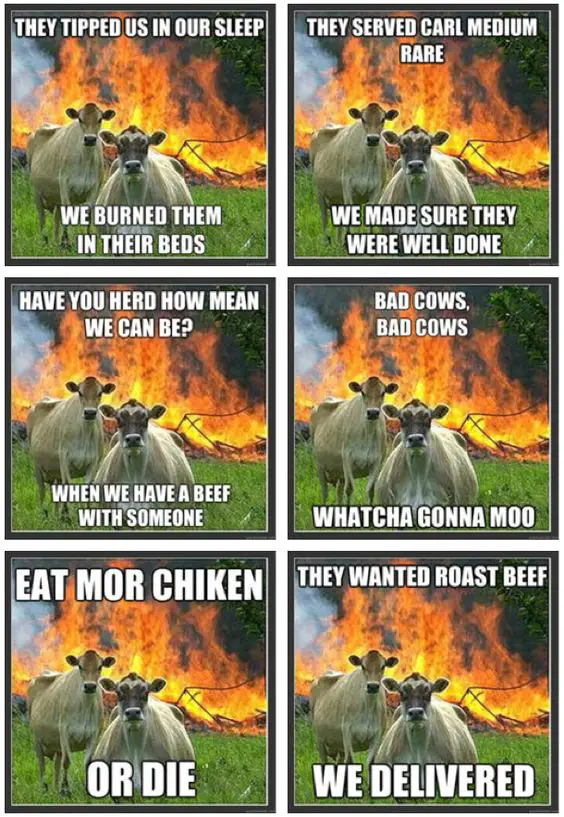 9. "Hipster Cow Says, You Have No Life Experience"
Nothing like a nice "hipster cow" throwing some insults at you…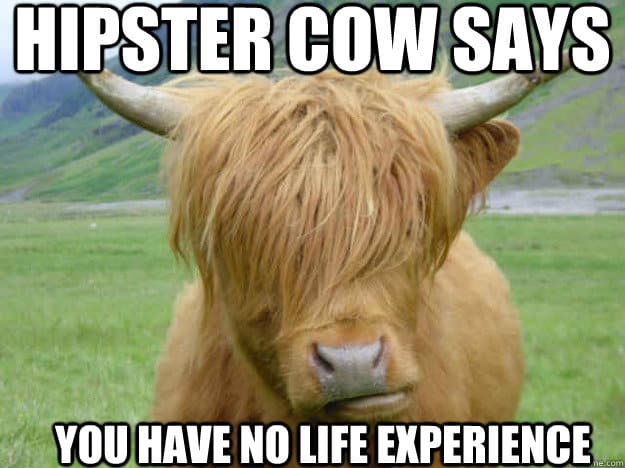 10. "Old McDonald Had A Farm…Had"
Well, judging by the look on his face, I would suspect that he destroyed the farm…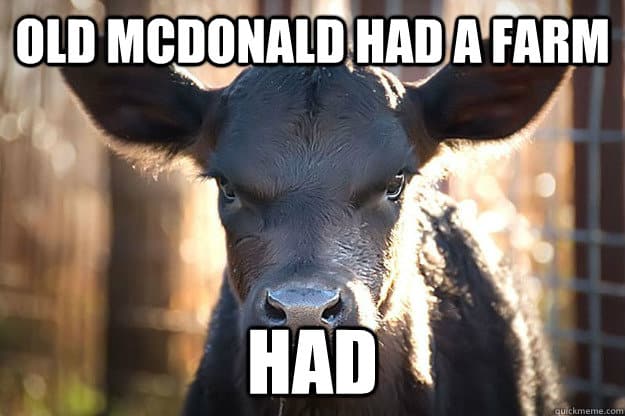 11. "Wait! You're Telling Me I'm Not A Unicorn?"
A very sad, and very disappointed cow…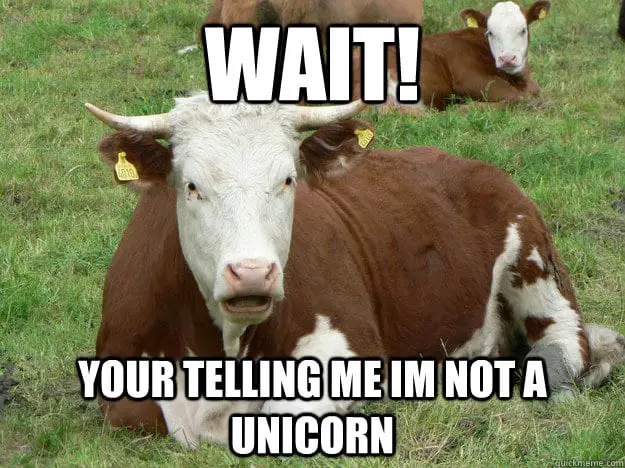 12. "Hey I Just Met You And This Is Dairry!! So Here's My Number So Milk Me, Maybe"
A crazy cow, rehearsing a spin-off of Carly Rae Jepsen's hit song "call me maybe".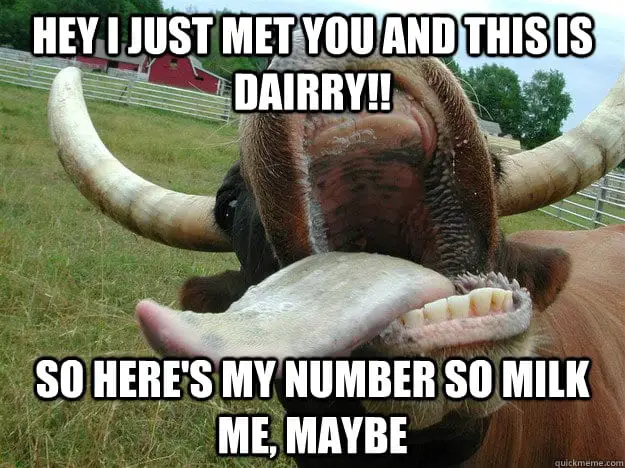 13. "Cows Sitting Like Dogs Is Officially The Most Important Thing"
Wow, I honestly did not know they even could sit like this…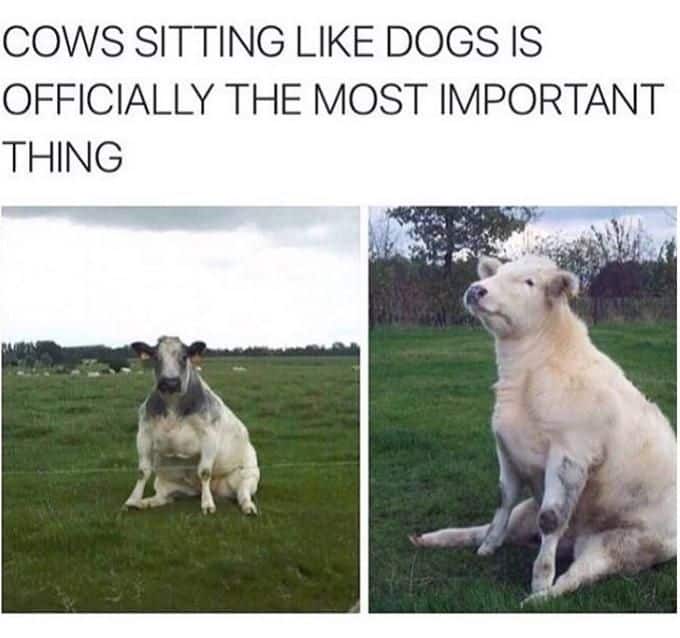 14. "Look At Her, She Has No Business In Shorts"
Known as the "dirty look cow", this guy appears to be somewhat of a judgmental pessimist…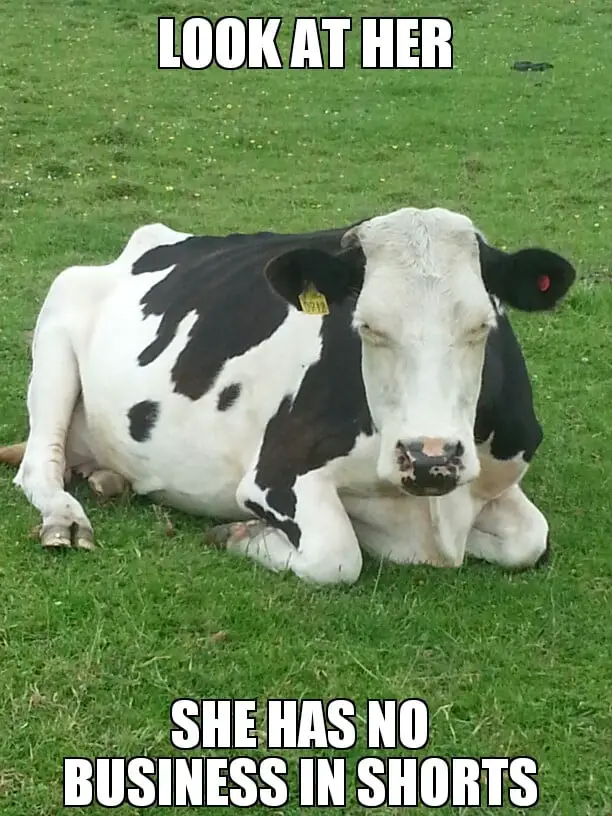 15. "You Probably Haven't Herd Of It"
A pretty intense, and rather intimidating cow to say the least…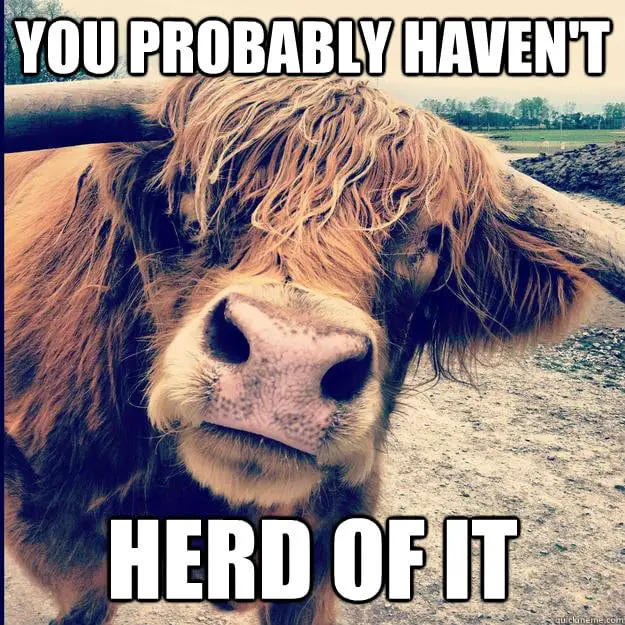 16. "Don't Worry, I Framed Some Cows"
Omg…were these the cows from number 8?!