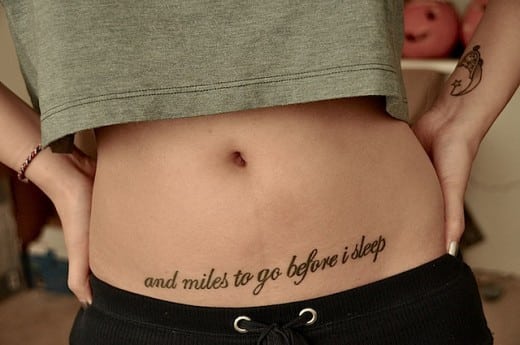 Though it is a rather area is a rather painful area to get inked, many women prefer pelvic tattoos, and whether this is because the designs can be easily hidden, or because some men are attracted to them, these tattoos are certainly a hit.
In addition to small doves and colorful flowers, pelvic tattoo designs can include quotes, skulls, crosses, and sometimes even small portraits.
This not only allows those wishing to obtain some pelvic-area ink to be more creative with their designs, but it also gives them a lot of different styles to chose from, and a lot of different things to think about before deciding on their piece. So, to better assist those looking for some pelvic-area ink, we have created the list below. It not only displays some of the better designs, but it also shows how versatile and limitless tattoo artists can be – even with just a small area to work with.
1. A Pelvic Dove Tattoo Outline
Though it is just a small, subtle outline, this dove looks nice and is a great choice for those weary of their first tattoo.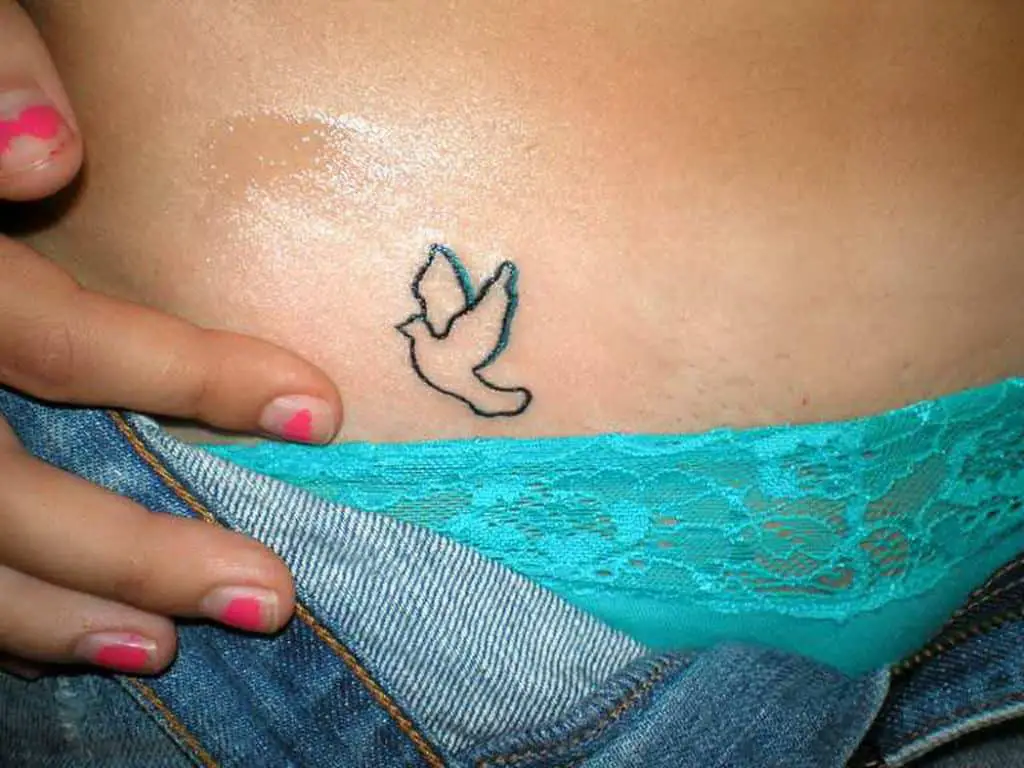 2. A Rather Detailed Pelvic Skull With Roses
A highly detailed red skull, with some near roses in the background. Considering where it is placed, the shading must not have felt too good..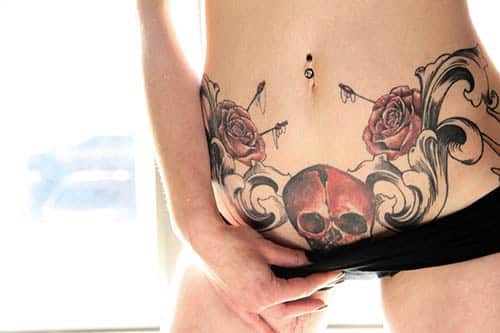 3. Two Grey and Red Pelvic Flowers
Sticking out well and intertwining in the middle, these pretty grey and red flowers are very unique and nicely placed.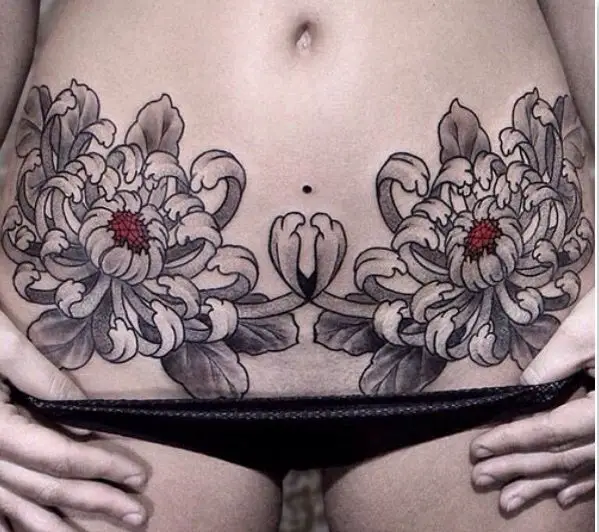 4. Matching Live, Laugh, Love Pelvic Tattoos
A great way to show off your friendship, via your pelvic regions.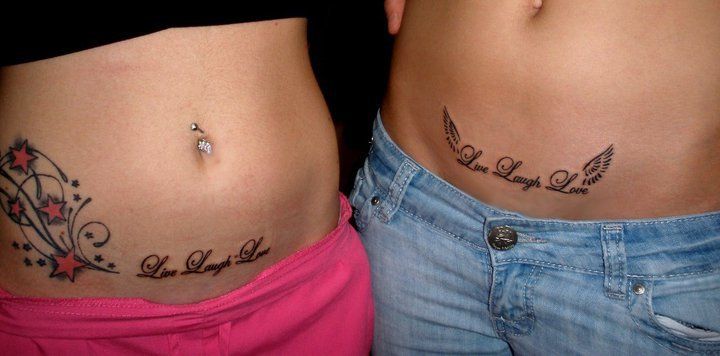 5. A Nice Red Red With Some Black and Green Leaves
A great choice for those into color, and also those with some extra time on their hands – considering this design may take a few sessions to fully complete and fill in!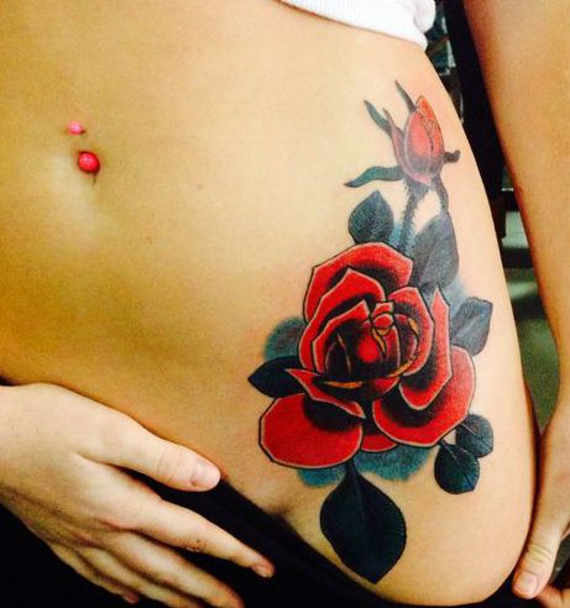 6. "And Miles To Go Before I Sleep"
This famous quote by Robert Frost is loved by many, and tattooed on a lot of different people.
Believe it or not, quotes are actually some of the more popular pelvic tattoo designs.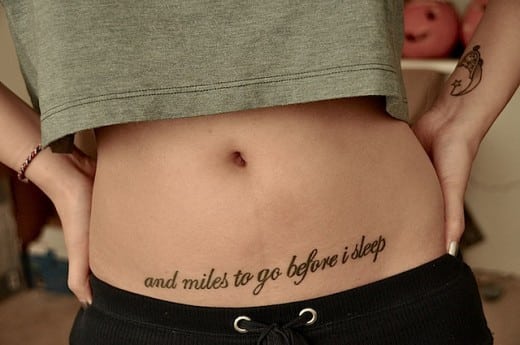 7. A Very Unique Pelvic Hip Tattoo
A design that is not common however, is the watercolored butterfly paintbrush. It seems that whoever designed it is not only into painting, but is also very creative.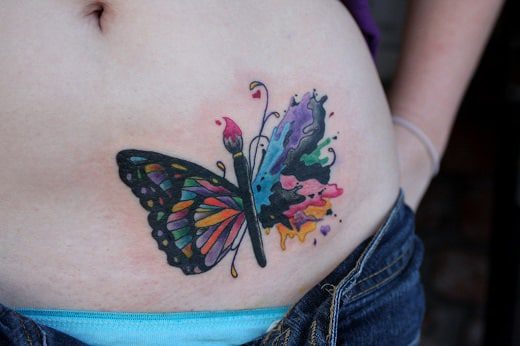 8. A Pelvic Music Tattoo For Men
Though they are (without a doubt) more common amongst women, pelvic tattoos can be found on men too, especially those who are into music!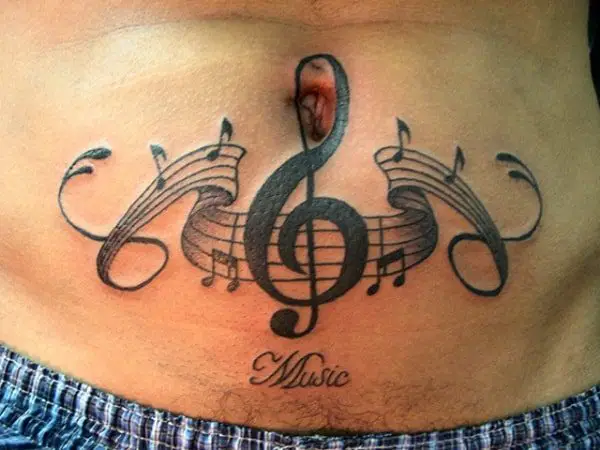 9. A Tribal Pelvic Butterfly
Another great pelvic butterfly design – this one colorless, with a rather unique tribal body.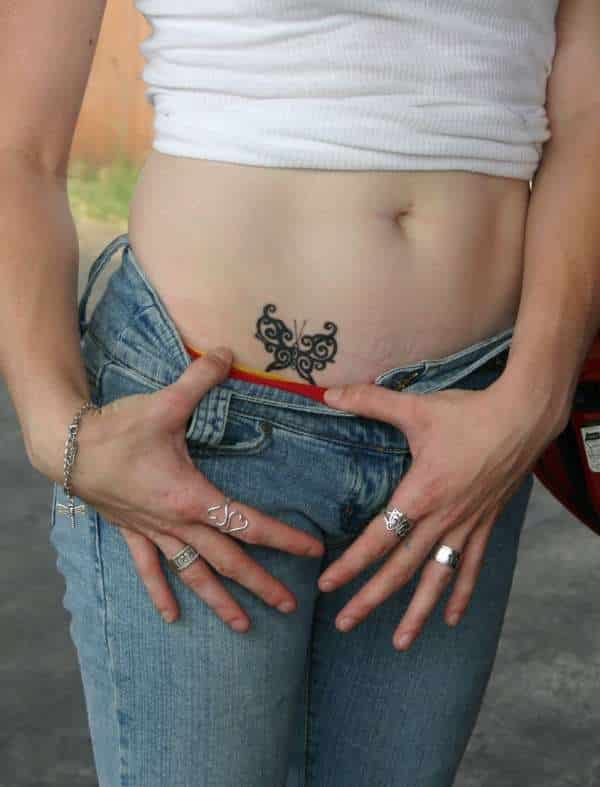 10. Another Great Pelvic Quote Tattoo
Proving yet again how nicely placed most pelvic quotes are, and how elegant they can look – especially alongside piercings.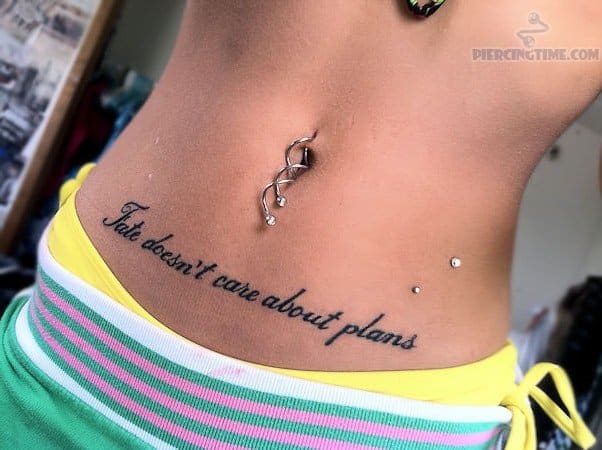 11. Some Colorful Pelvic Stars
For those unsure of what design to get, stars are always a great option. Not only can they be customized to fit your style, but they can also be drawn out in either a straight across, diagonal, or parallel pattern.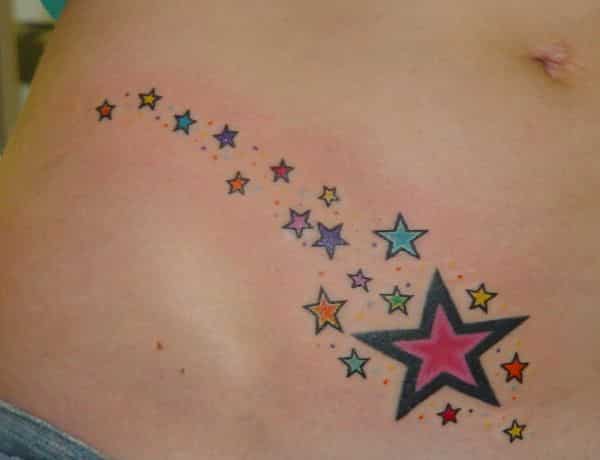 12. Some Downright Creepy Pelvic Horns..
Another pelvic design that you don't see everyday, some creepy horns coming out of the top pant line. Maybe this person wanted to be original, or perhaps they are insinuating something?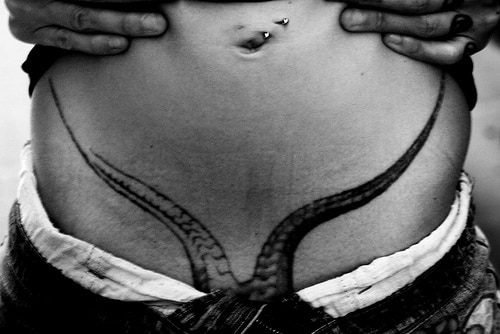 13. A Nice Pelvic Floral Outline
It looks so nice without color, that she may want to consider not even filling it in!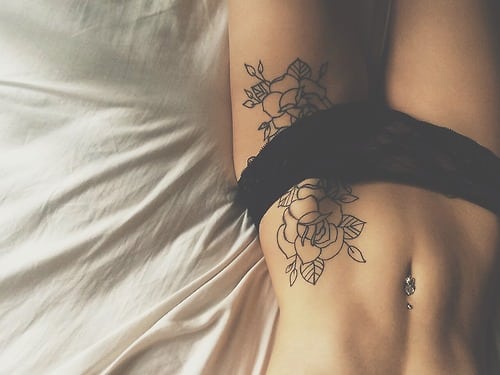 14. Some Really Neat Green, Blue, and Red Nautical Stars
Done in a unique green-blue, red-blue pattern, these nautical stars stand out well and fit perfectly on the pelvic region. Fortunately for any women interested in the design, they look great on both males and females!