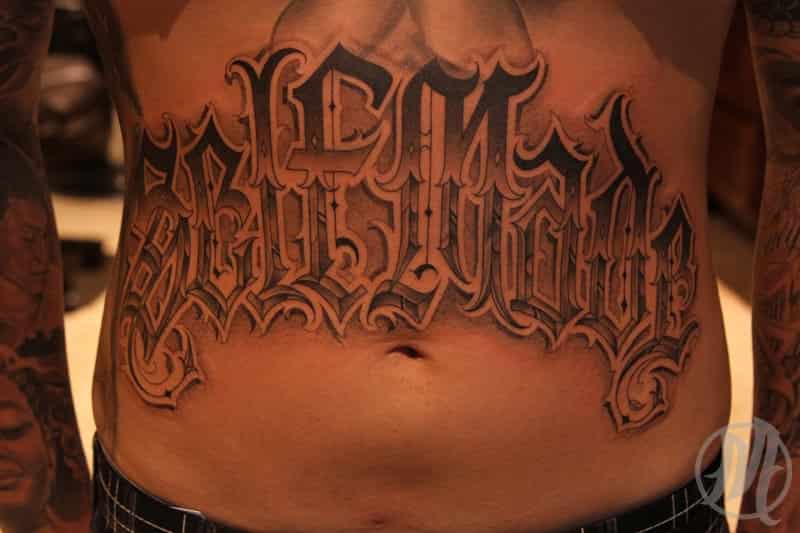 Wildly popular amongst those with a DIY mindset, self made tattoo designs are a great way of showing the world just how independent you are. Not only do self made tattoos give off a bold meaning and high sense of self, but they also can be done in just about any font, and are very easy for artists to customize. In fact, many "self made" individuals will even add in their favorite colors or quotes to help customize the tattoo and better display their personality.
Though there are a lot of different styles, fonts, and colors to choose from when designing your self made tattoo, the creative process should be fun, and with some neat images to help you decide on the exact style you want, it shouldn't take too long at all. Below is a list of 14 self made tattoo design ideas, aimed at sparking interest in those wanting to create their own designs, while also presenting readers with some neat imagery to look at.
1. Self Made Knuckle Tattoo
As you may have guessed, the knuckles are a very common place for self made tattoo designs. Since each word has four letters and self made individuals rarely depend on others, the knuckles work perfectly, and the design rarely needs to be hidden.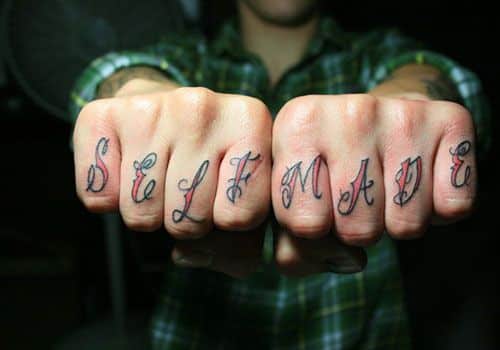 2. Self Made Stomach Tattoo
Proven by the image below, the stomach is another great place for self made designs, and for tattoo lettering in general.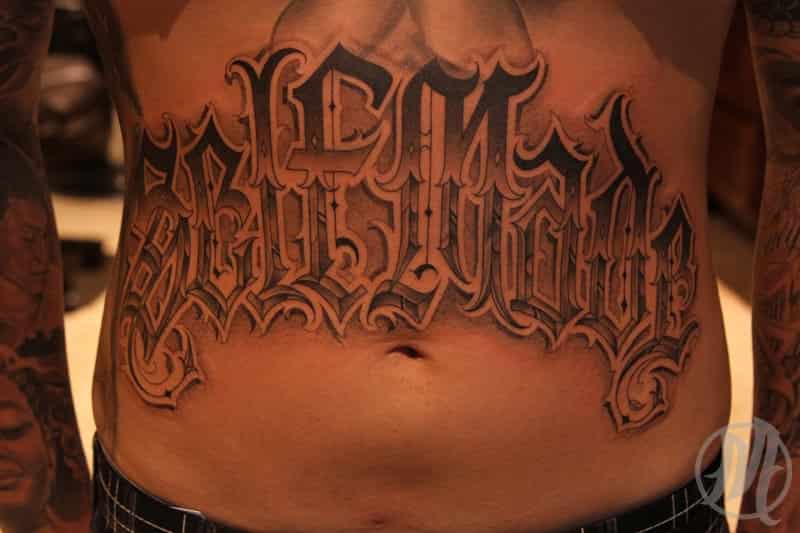 3. A Very Nice Self Made Chest Piece Tattoo Design
It may have taken a few sessions to finish, however, this design is very bold, and straight to the point!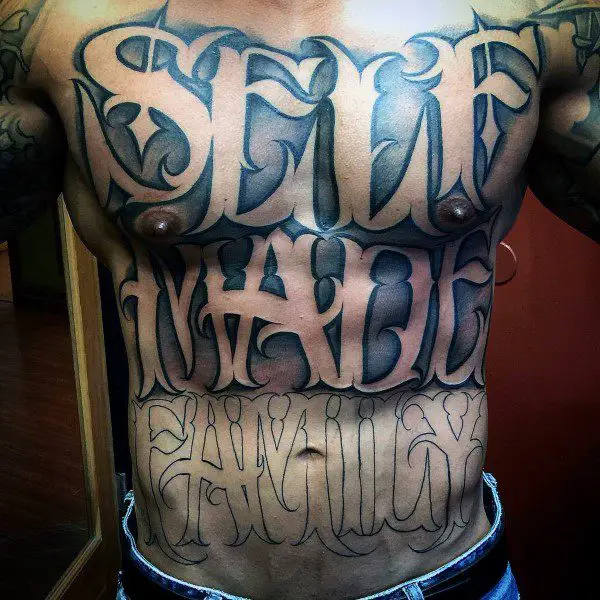 4. Self Made Or Never Made
As opposed to going with the normal wording, this person used a self made quote.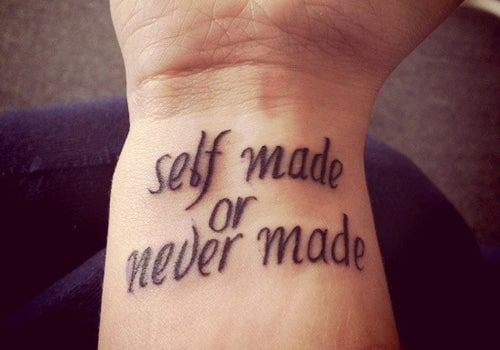 5. Self Made Inner Arm Tattoo
Though inner arm tattoos can be painful to get, they certainly look great once they're finished.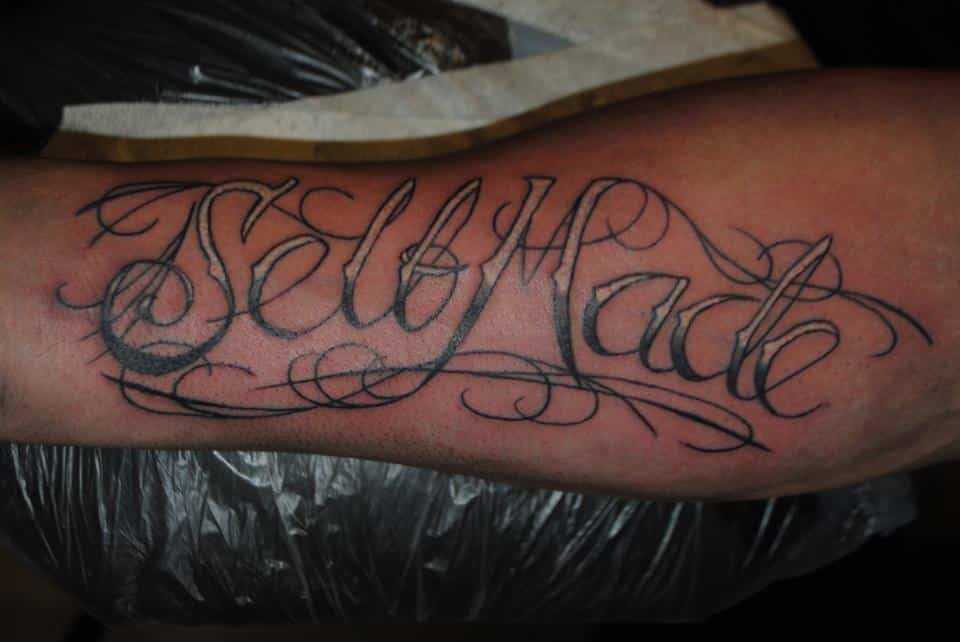 6. Another Great Self Made Arm Tattoo
This time, in a rather bold and much more noticeable font!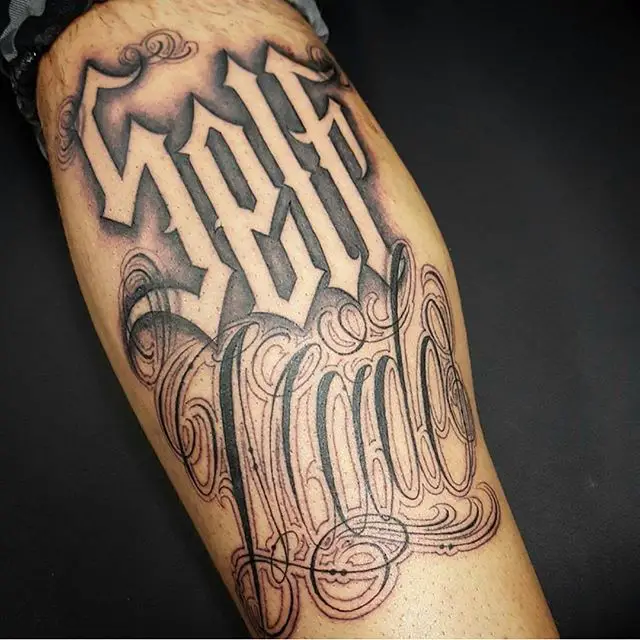 7. Self Made Outer Forearm Tattoo
Equipped with a boxing glove and some nicely done shading, this design certainly stands out well.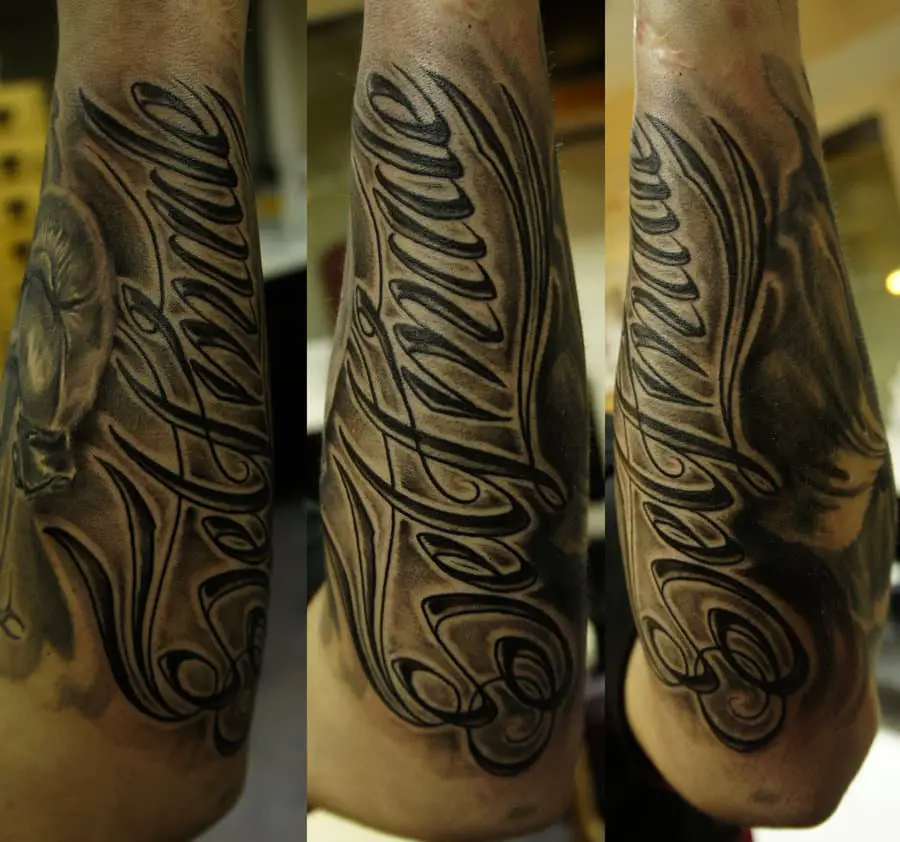 8. Black and Red Self Made Knuckle Tattoo
A very unique font, and a very nice color-scheme, proving that self made tattoos look great on both men and women.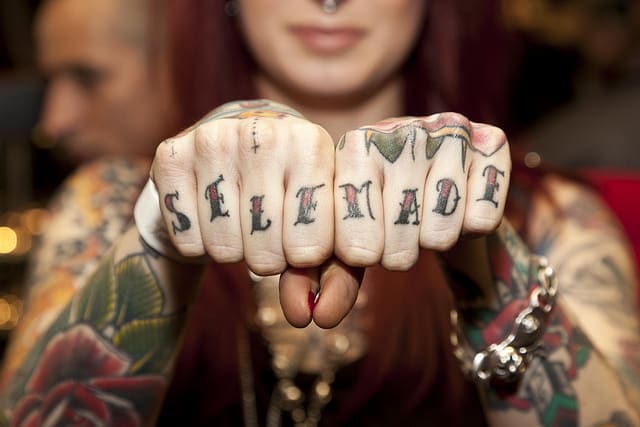 9. Grey Ink
The font is almost unreadable, however, the tattoo is very unique. Maybe he just has bad handwriting?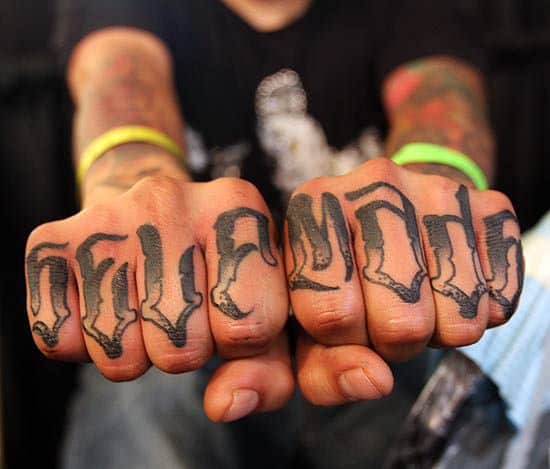 10. Self Made Underwater Diver
This underwater diver holding a rose makes for perhaps the most unique design on the list, and proves just how customized self made tattoos can be.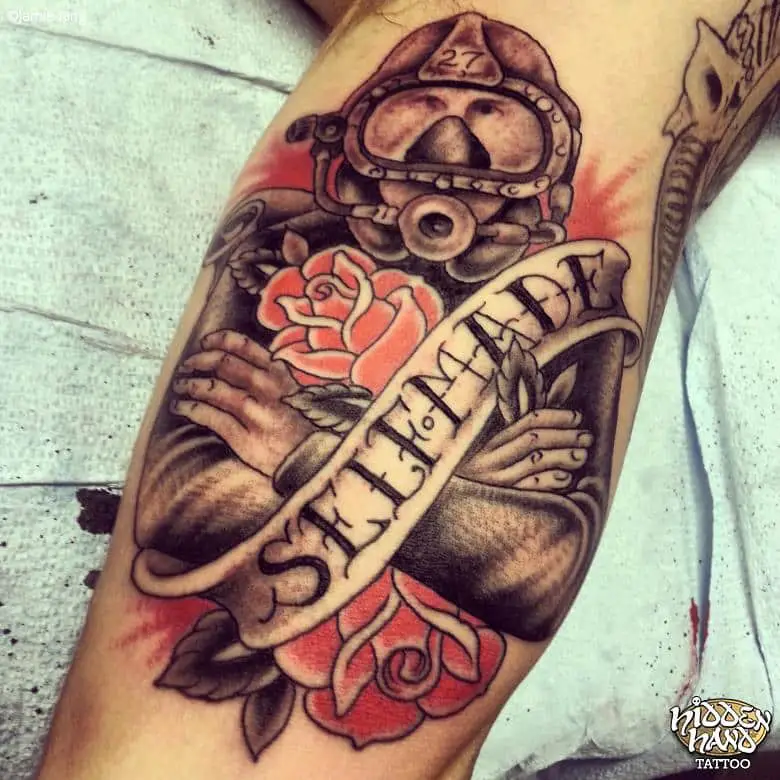 11. Self Made Hand Tattoos
Self made hand tattoos are certainly great choice, as long as you don't have a boss to report to..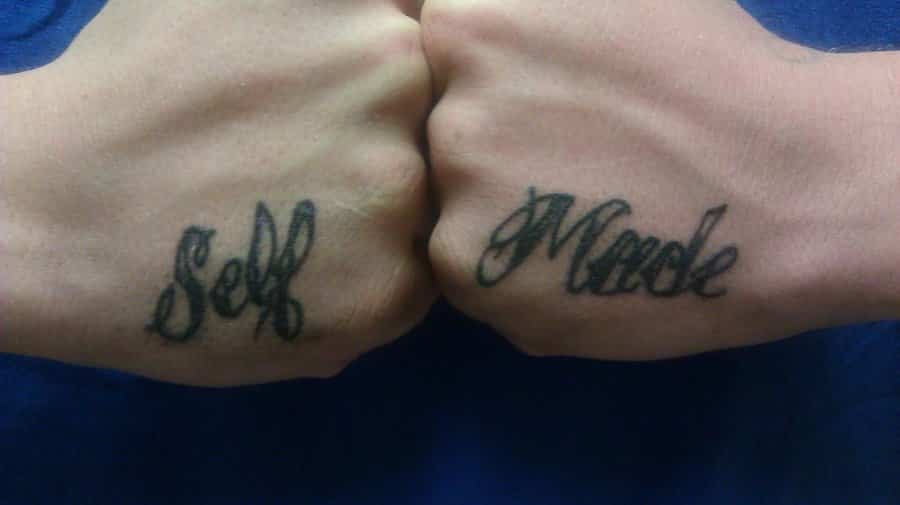 12. A Self Made Head Tattoo
From self made to unemployed in one single sitting..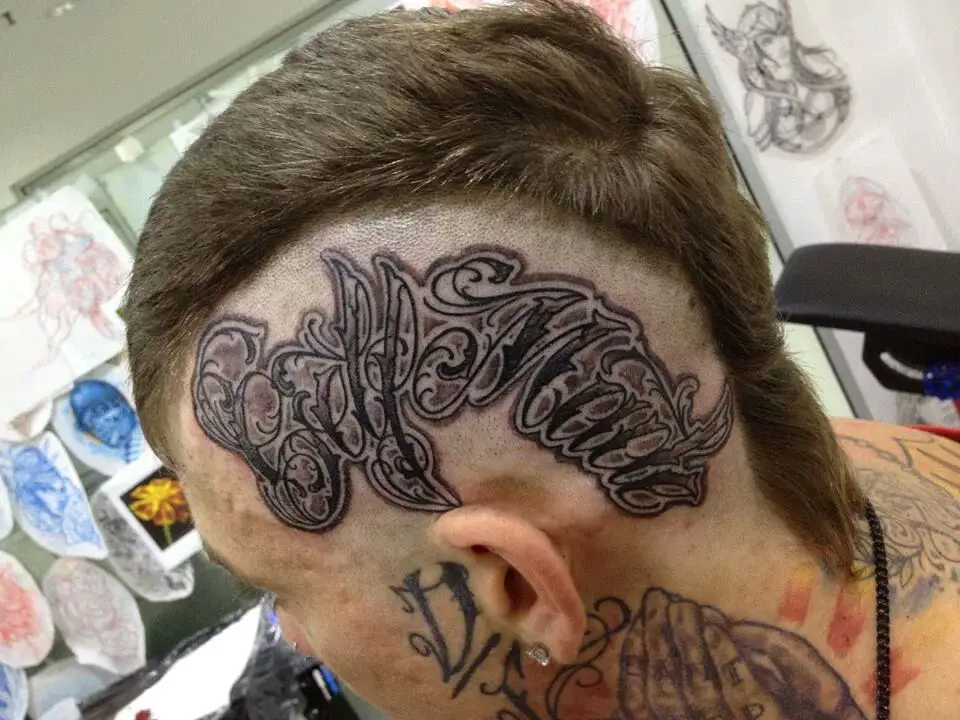 13. Self Made Black Ink Finger Tattoos
Different from most other finger based tattoos, this unique design is done in all black ink and takes up every knuckle.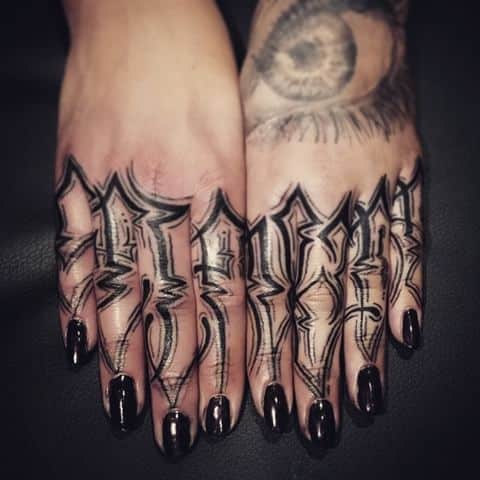 14. Another Nice Self Made Outer Forearm Tattoo
This time, with some neat background shading and a rather distinct font.