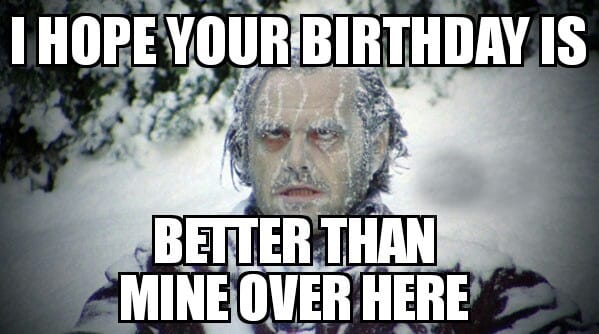 When thinking of a birthday celebration, funny memes may be the last thing that come to mind. However, after searching through the internet, we found endless amounts of funny happy birthday memes, sure to make anyone laugh. Don't believe us? Check out the list below and see for yourself!
1. "Yo Dawg, I Heard You Like Happy Birthdays…So I Decided To Say Happy Birthday On Your Birthday So You Can Be Happy On Your Birthday"
Well this one is actually pretty nice, considering most of his memes are rather rude…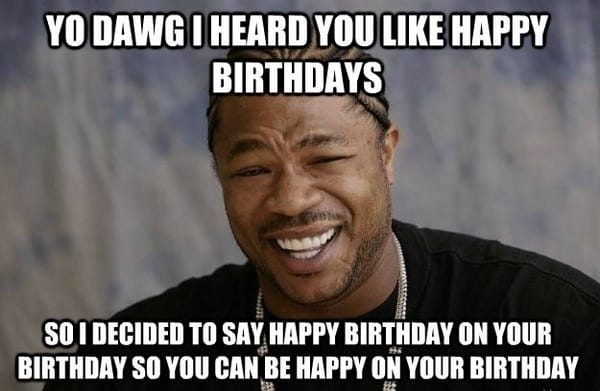 2. "Well…Happy Birthday, Fella, Now If You Finished Yesterday's Work, That Would Be Great"
Not only funny, but also very relatable for those who have to work on their birthday!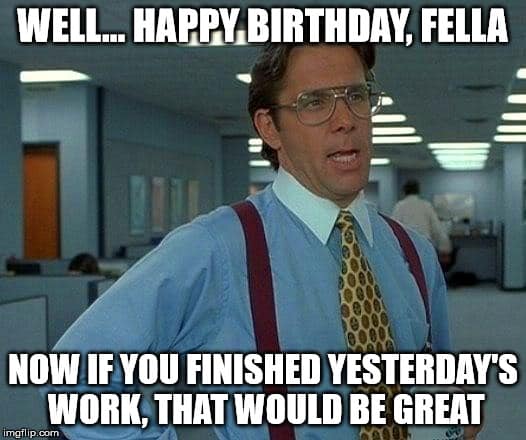 3. "Happy Birthday…Hope It's Pretty, Pretty, Pretty Good"
Well, hopefully it is better than that!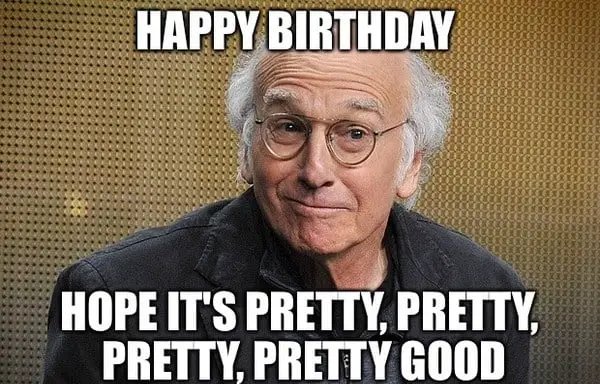 4. "Happy Birthday Dad! We Will Build You A Huge Cake And The Mexicans Will Pay For It!"
A funny Happy Birthday meme, that is also very timely…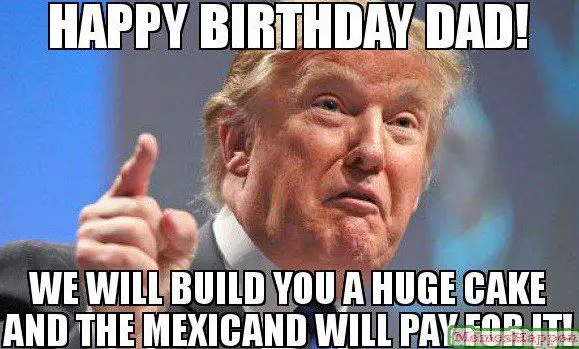 5. "I Left My Pregnant Wife A Happy Birthday Card"
Wow…what a great husband!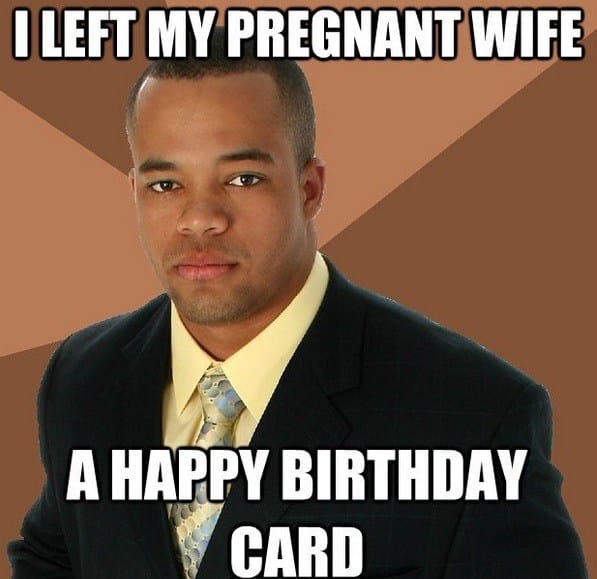 6. "Oh Dammmmmmmmmmn, It's Your Birthday! So…Will There Be Cake?"
Believe it or not, some people just go to birthday parties to eat the cake!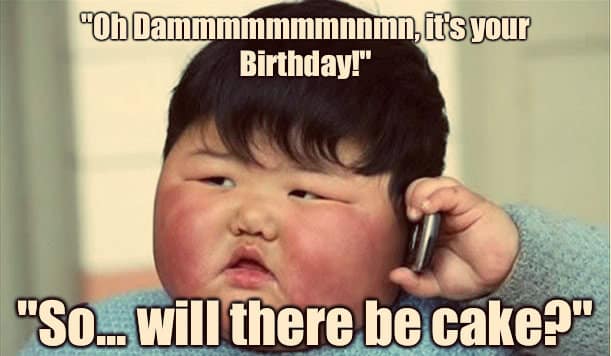 7. "The Number Of Happy Birthday Memes On Your Facebook Wall Is Too Damn High"
Nowadays, Facebook posts are actually one of the best parts of most peoples' birthdays with lots of belated birthday memes!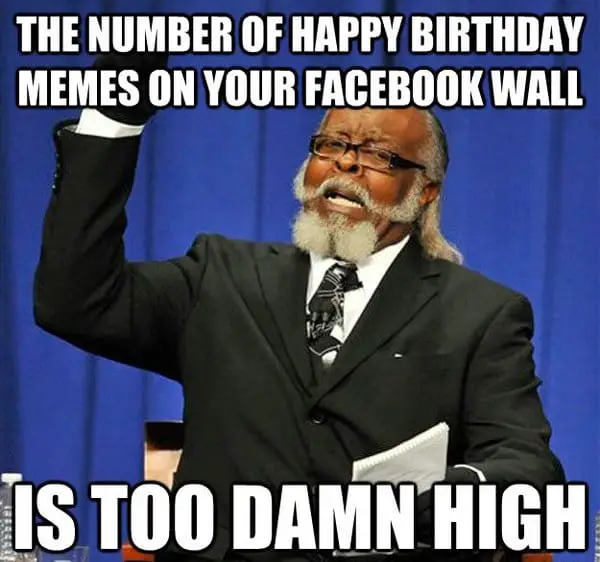 8. "Happy Birthday, Have The Time Of Your Life"
A very meaningful happy birthday wish from Patrick Swayze!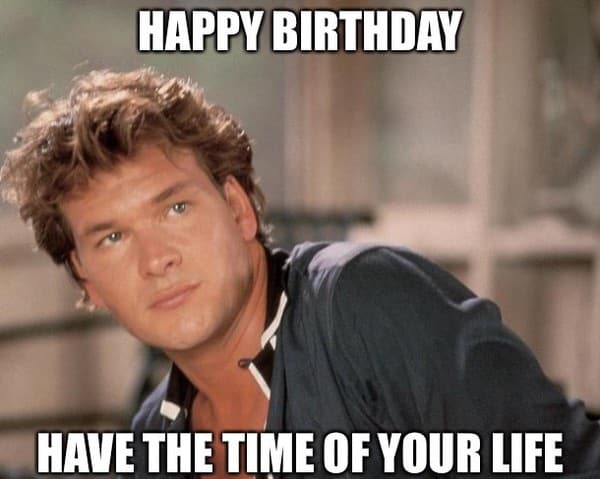 9. "I Hope Your Birthday Is Better Than Mine Over Here"
Not only funny, but also relatable for those with family and friends who live in cold areas…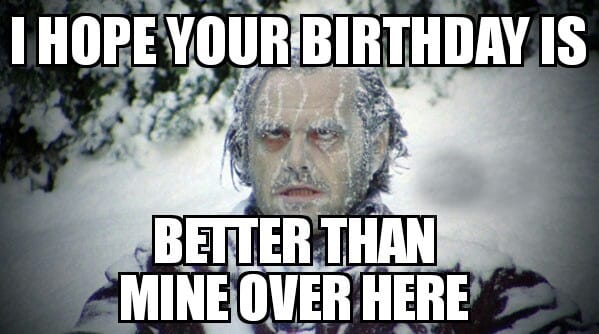 10. "It's Your Birthday, And I Remembered Without Reminders"
Believe it or not, happy birthday reminders are probably the most beneficial part of Facebook…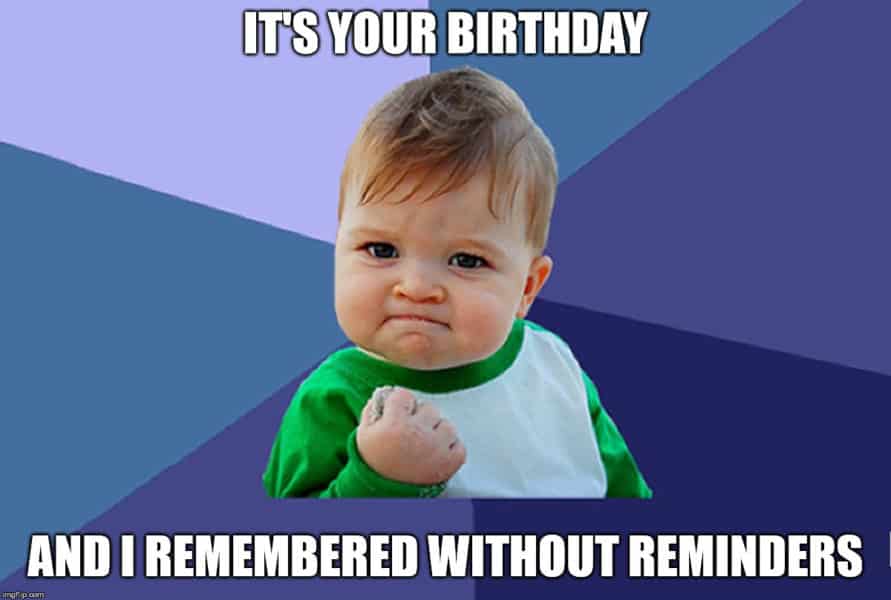 11. "Happy Birthday, May Your Wildest Dreams Come True"
A very funny happy birthday wish from Napoleon Dynamite!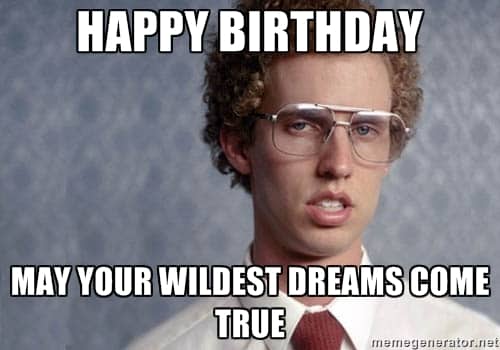 12. "Happy Birthday, I Was Promised That I Would Receive A Piece Of Cake"
Perhaps the only good part of having to work on your birthday, is that you (and your employees) get to eat cake on the job!