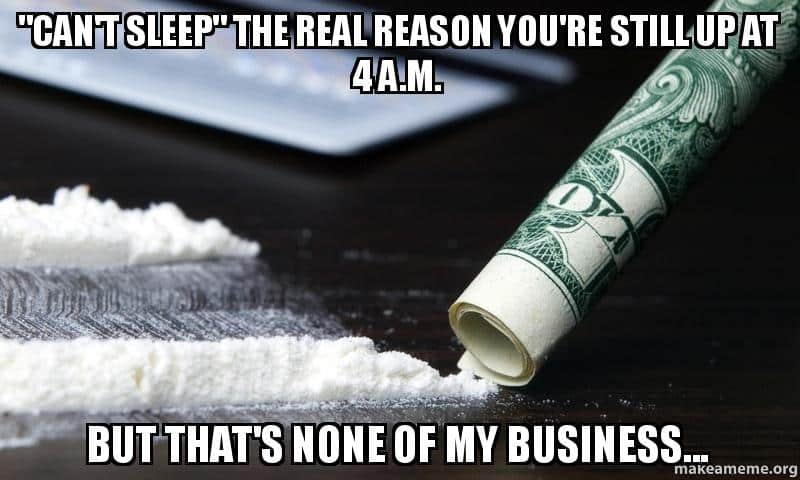 Perhaps one of the most aggravating things in the world is not being able to sleep, and perhaps one of the best ways of dealing with it is by looking through some hilarious can't sleep memes. These memes are not only relatable by those with sleep issues, but they are also enjoyable for those with noisy neighbors and loud roommates who make sleeping rather difficult. In addition to the wonderful humor these memes portray, they also provide comic relief to those with difficulty resting. So, if you fall into any of these categories, then keep on scrolling!
1. "Can't Sleep? Better Update My Status"
Something I'm sure everybody has done before… even Dr. House!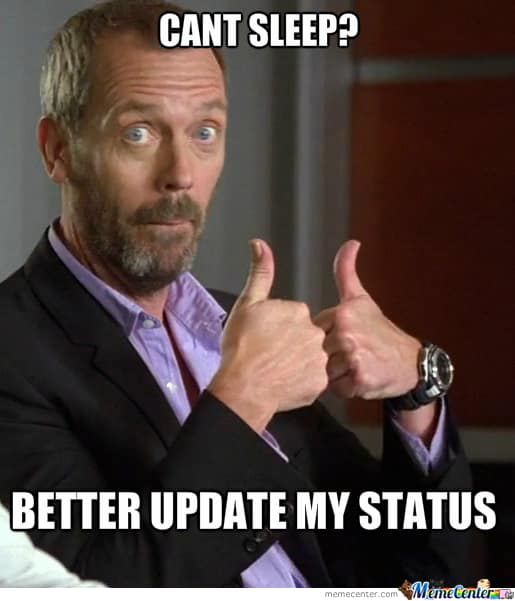 2. How Most Peoples' Time Is Spent When They Are Trying To Fall Asleep
A rather realistic pie chart, depicting how most peoples' time is spent when trying to fall asleep!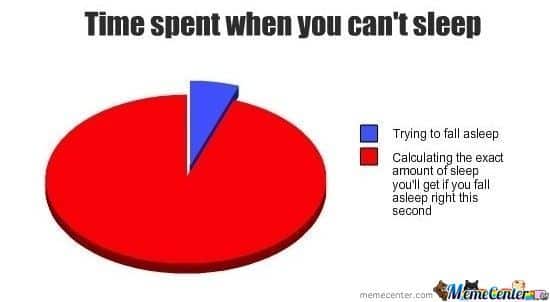 3. "Not Sure If I'm Up Late Watching TV Because I Can't Sleep, Or If I Can't Sleep Because I'm Up Late Watching TV"
An unfortunate dilemma that many of us know far too well…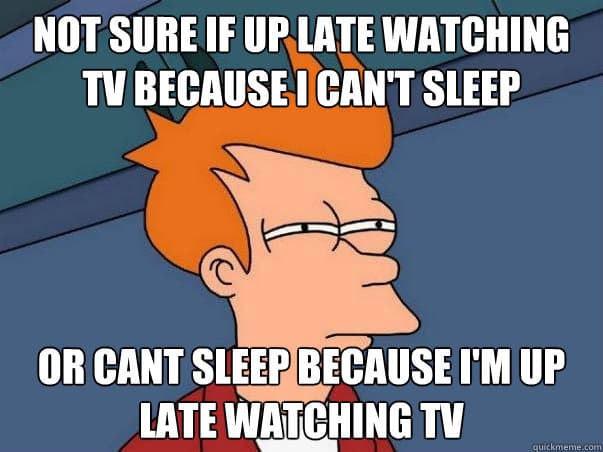 4. "Went 2 Bed At 9, Still Awake At 1"
A very angry cat, dealing with some rather aggravating sleep issues…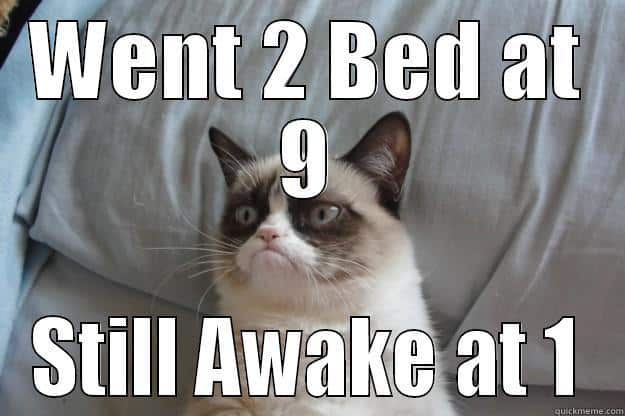 5. "I'm So Tired, But I Can't Sleep"
Perhaps the best and most direct way of summing up sleeping problems…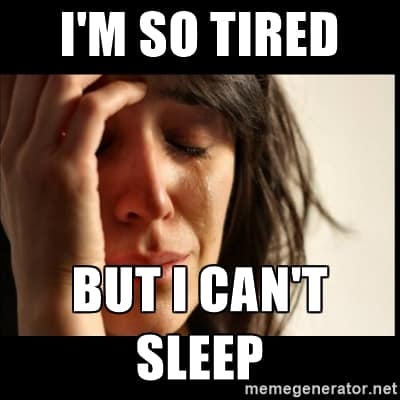 6. "I Can't Sleep At Night Because I Take Naps, I Take Naps Because I Can't Sleep At Night"
Naps can be great, however, they tend to be annoying when you can't sleep at night…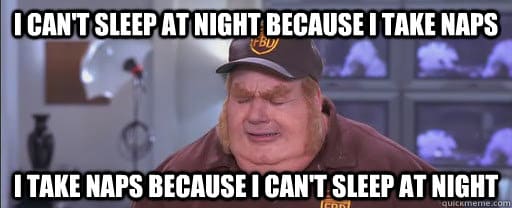 7. "Need Sleep To Feel Better…Can't Sleep"
Well this meme should certainly hit home for those who suffer from insomnia…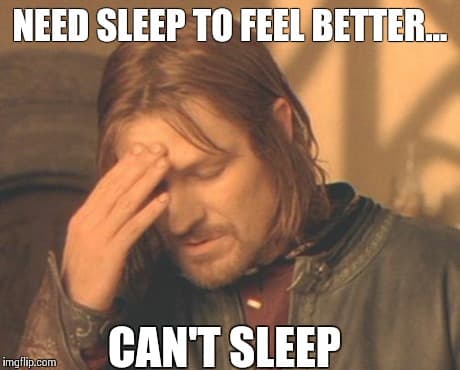 8. "You Drive Me Crazy, I Just Can't Sleep"
I'm sure the lyrics weren't meant to describe sleeping issues, however they are pretty accurate!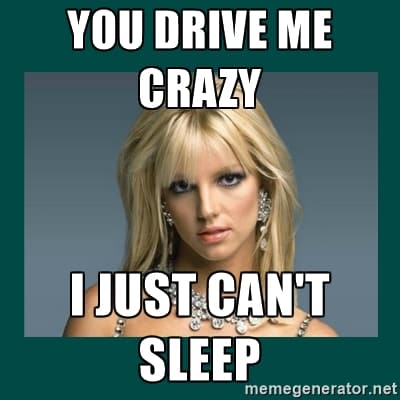 9. "The Real Reason You're Still Up At 4 AM, But That's None Of My Business…"
Proven by the sad but true meme below, some peoples' sleeping problems come from other "bad habits"…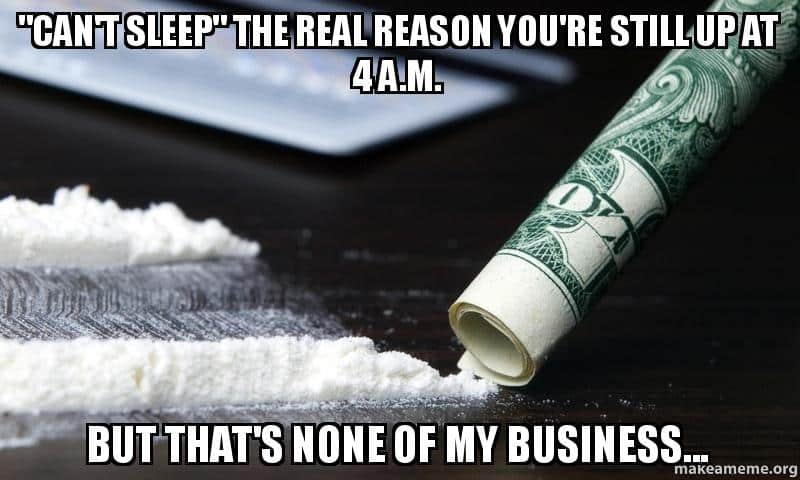 10. "Who Up With Me, I Can't Sleep"
Something that I'm sure we can all agree on, is that having no one to talk to/hang out with in the middle of the night is one of the worst sleeping problem issues.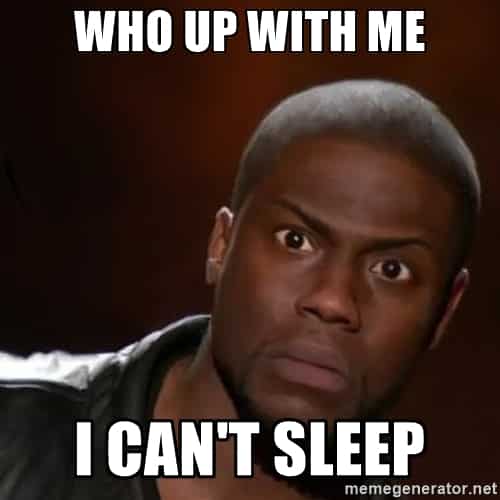 11. "You Can't Sleep Through Your Alarm If You Stay Up All Night Looking At Memes"
Well, he does have a pretty good point…
12. "Eats Too Much Chocolate, Doesn't Sleep For Days"
Proven by the meme below, chocolate is not good right before bed, especially for those who have difficulty sleeping!