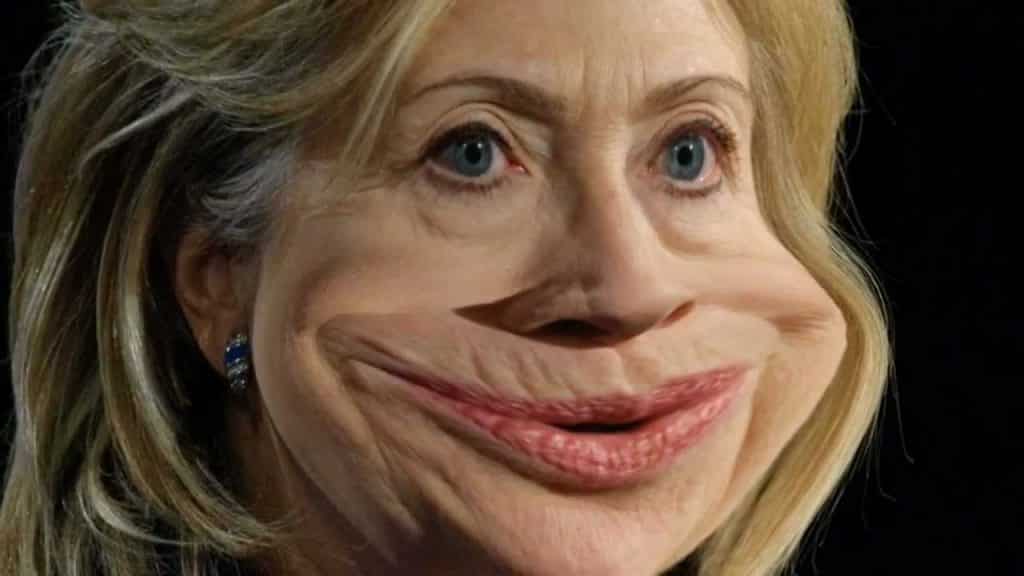 Though politicians' jobs are some of the most serious there are, a lot of humorous images of them can be viewed online (especially of those running for office), and perhaps no politician knows this better than Hillary Clinton. As if losing the election to republican nominee Donald Trump wasn't enough, Hillary Clinton also now must deal with people posting, viewing, and sharing her most embarrassing face shots on a regular basis, with the sole purpose of making her (and her party) look silly. In fact, new images of Hillary (as well as of her husband Bill) are uploaded to the internet on a daily basis, and while I'm sure they aren't very funny to her, her party, or her husband, viewers at home certainly seem to enjoy them.
1. A Rather Scary, Yet Still Somewhat Funny Face Shot
Taken during one of the Presidential debates, this picture features Hillary mid-sentence, with a rather crazy look on her face.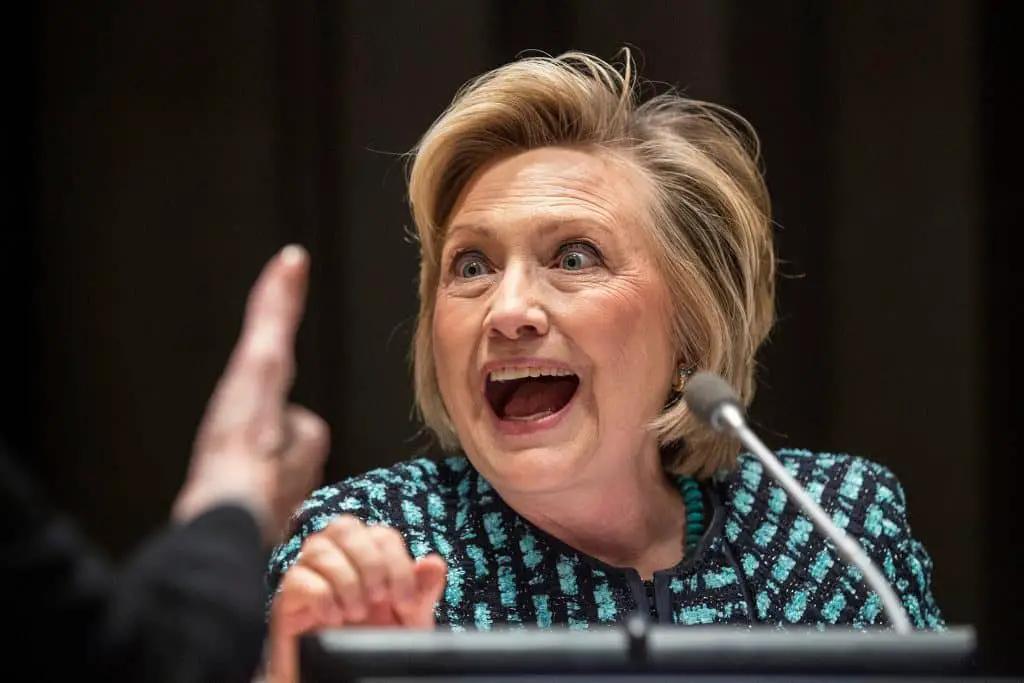 2. A Hillary Clinton/Donald Trump Mashup
Thanks to the wonders of photo editing apps, people can make very funny images, like the one below of Hillary Clinton with the haircut and body of Donald Trump.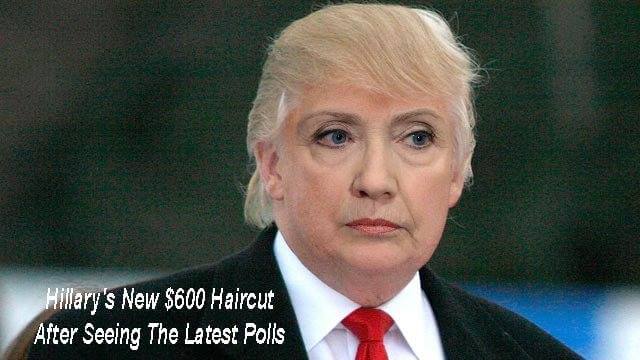 3. "I Had The Perfect Meme For This But Hillary Deleted It"
A very sarcastic meme, poking fun at the Hillary Clinton email scandal.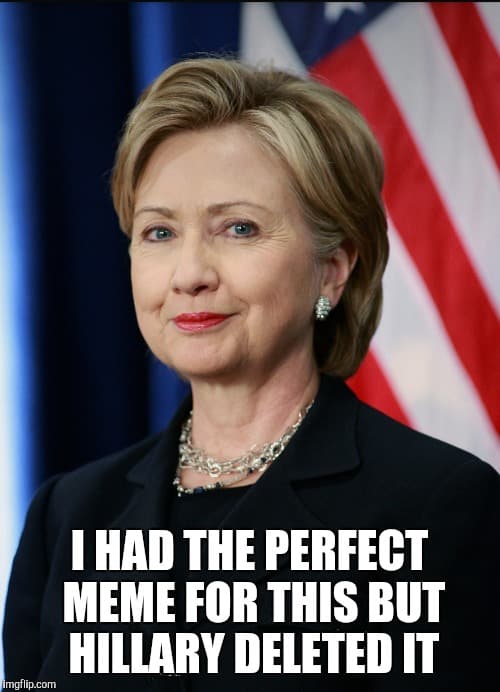 4. "Jokes On Her If She Wins, She'll Have To Sit At The Desk Monica Sat Under"
It should certainly come at no surprise that some of the most commonly shared Hillary Clinton memes are ones that deal with the affair her husband had long ago.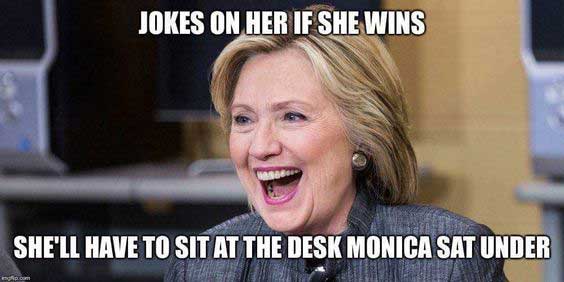 5. "Good Luck Hillary, Don't Blow It"
Another funny meme based on Bill's affair. This one, as opposed to featuring Hillary, shows Monica sitting down with an evil smirk on her face.
6. Hillary Clinton Mid-Wink
No matter who you are, getting caught in a photo mid-wink is never a good thing.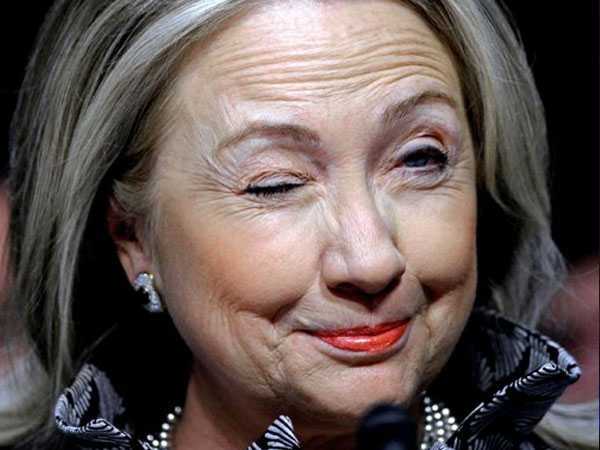 7. A Hillary Clinton Vampire!
Perhaps the creepiest photo on the entire list, and one I'm sure Hillary herself isn't too happy about..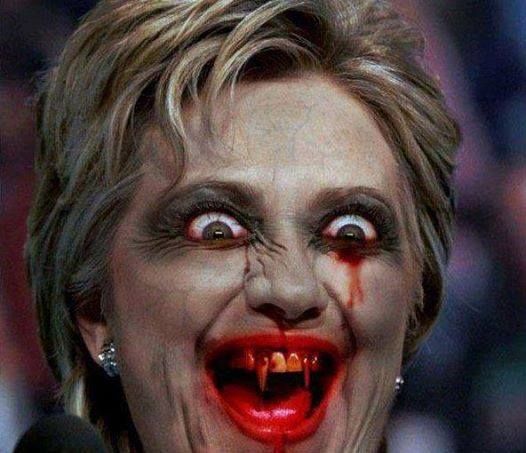 8. Hillary Clinton Caught Mid-Sentence Yet Again
Another horribly embarrassing, yet extremely funny time for photographers to snap a shot of Hillary.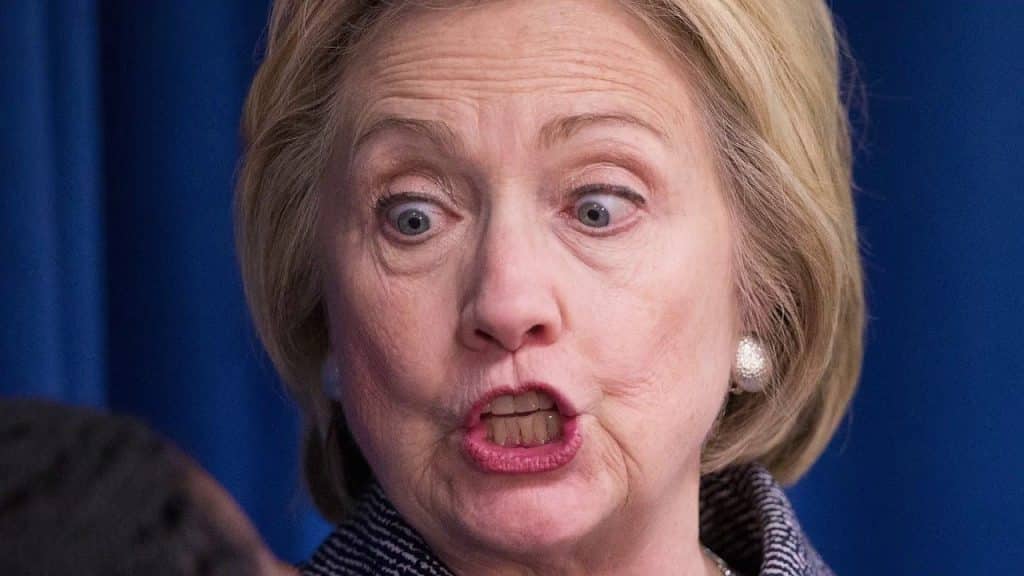 9. An Incredible Hillary Clinton Face Stretch
Done with the wonderful tools of Adobe Photoshop, this is one the most commonly shared images of 2016's Democratic nominee.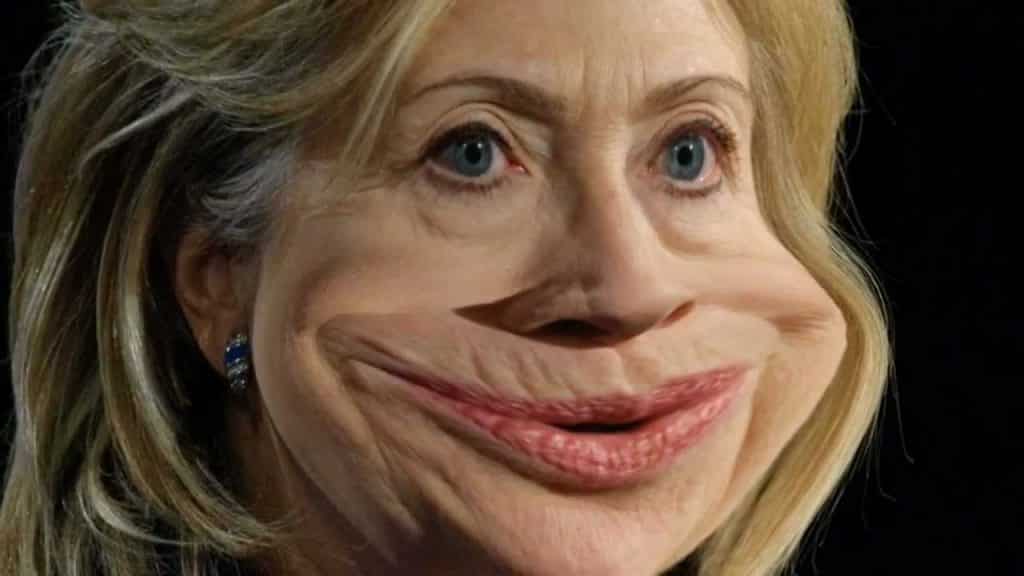 10. "Don't You Dare Let Bill Near Those Things, Christina"
Though this one is also embarrassing for Hillary, it is a pose that I'm sure many others have gotten caught in too..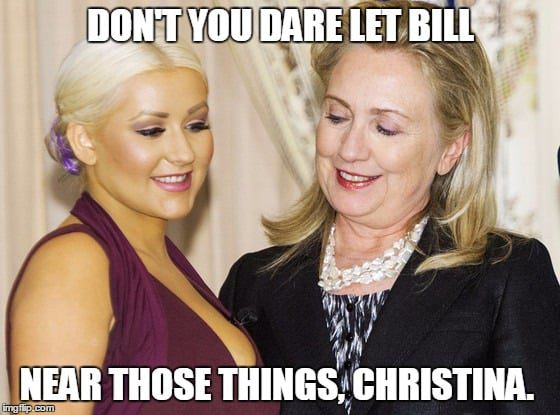 11. "Double Tap For Trump, Ignore For Hillary"
Judging by the outcome of 2016's Presidential election and much to the dismay of Hillary, I'm assuming more people double tapped for Trump.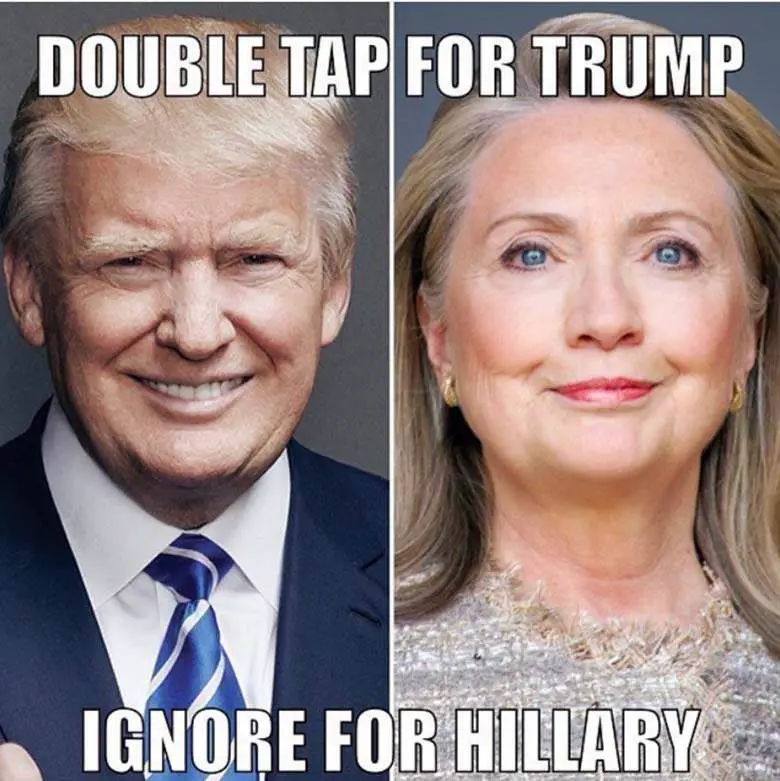 12. "Here I Come, America!"
Though she was happy at the time this picture was taken, I'm sure the joy was short lived after seeing how it came out..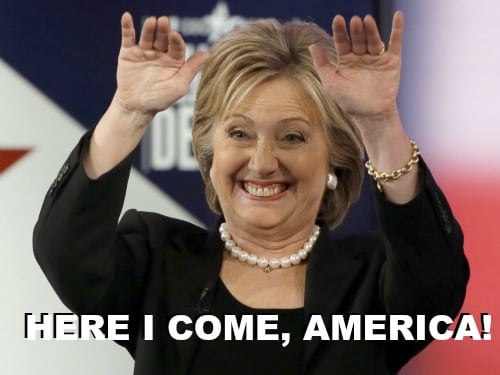 Conclusion
As you now know after scrolling through the list above, in addition to the many democratic and republican quotes, twisted to make us laugh, there are also a lot of politician-based images, edited, altered, and revised to humor those who are viewing them. And much to the dismay of the Democrat's 2016 nominee Hillary Clinton, many of these images are of her!