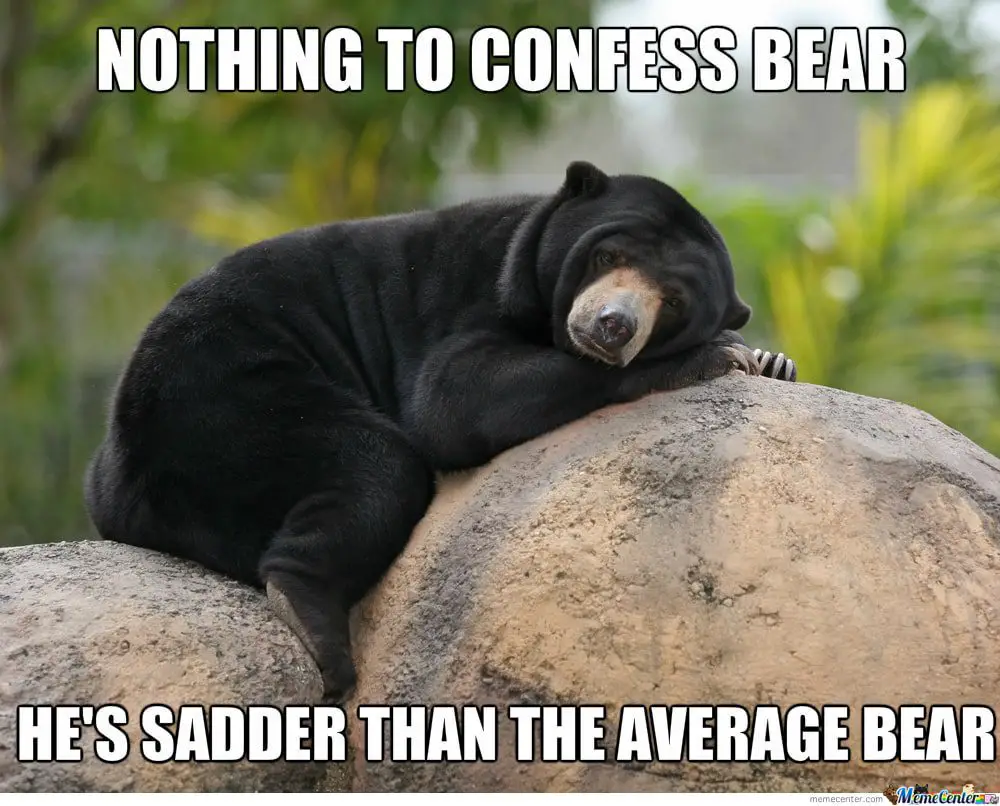 Though they may be extremely terrifying in the wilderness, bears are rather hilarious when found in memes online. Not only are these large creatures seen out in the woods a lot during the winter, but they have been known to make some pretty funny faces when photographed. To better show you what we mean and prove just how funny most of the internet's bear memes are, we've created the list below.
1. "Nope, Don't Need To Shave Yet – My Leg Hair Is Bearly Noticeable"
Not only is the wording funny, but the way the bear is laying is great too!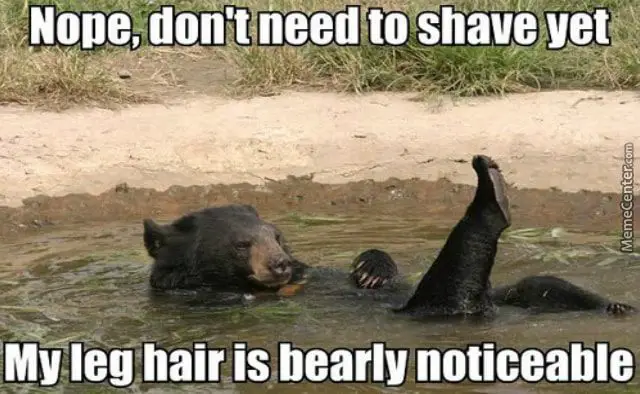 2. "Almost A Month, And They Suspect Nothing"
Believe it or not, polar bears disguised at penguins actually fit in pretty well…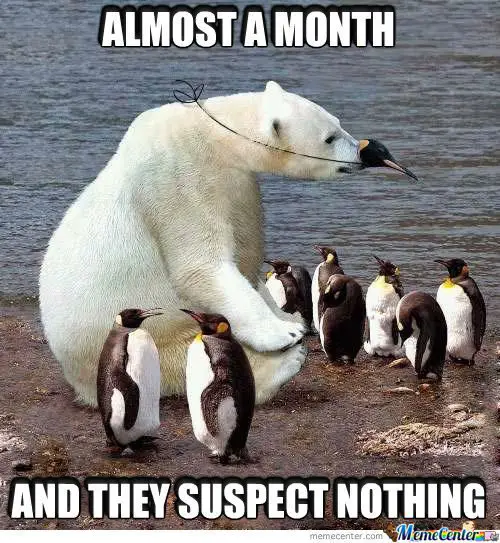 3. "Christmas Is Coming! Santa Is Not."
Very funny, and also kind of scary…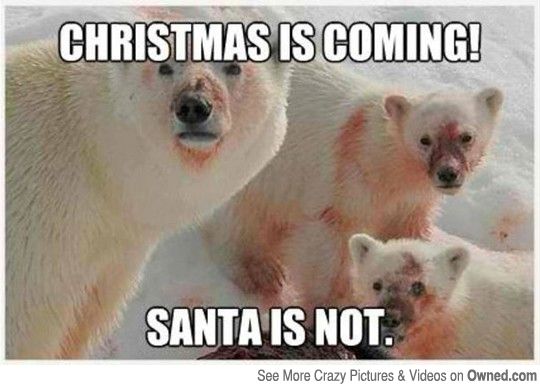 4. "People In Sleeping Bags…Are The Soft Tacos Of The Bear World"
To be honest, this statement is actually very accurate…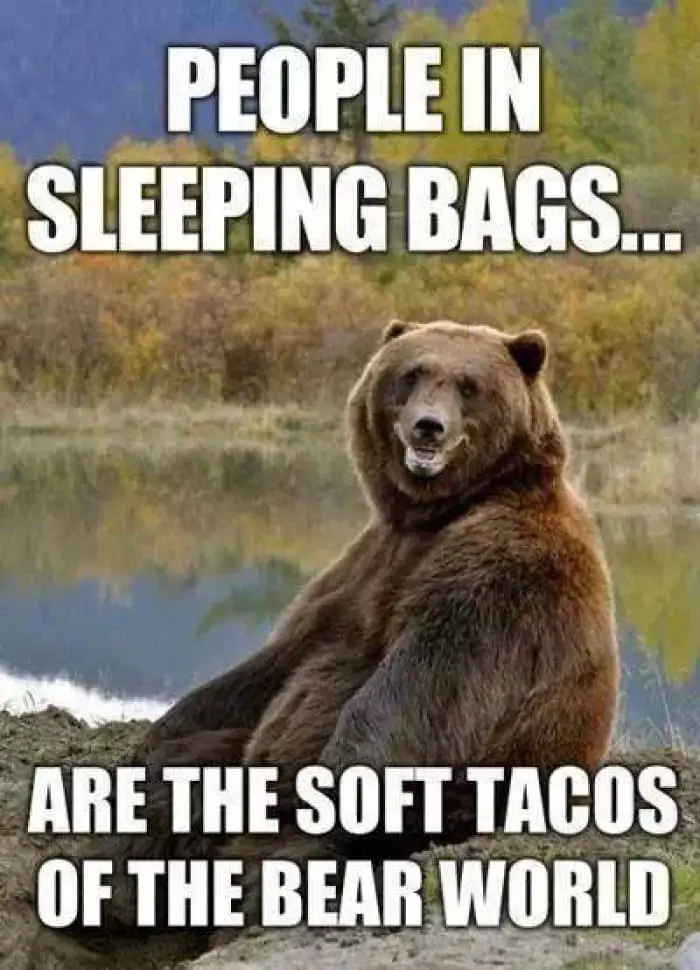 5. "My Plan For These Birds IS So Diabolical – I Can't Even Bear It"
The bear looks pretty evil – this must be a pretty diabolical plan!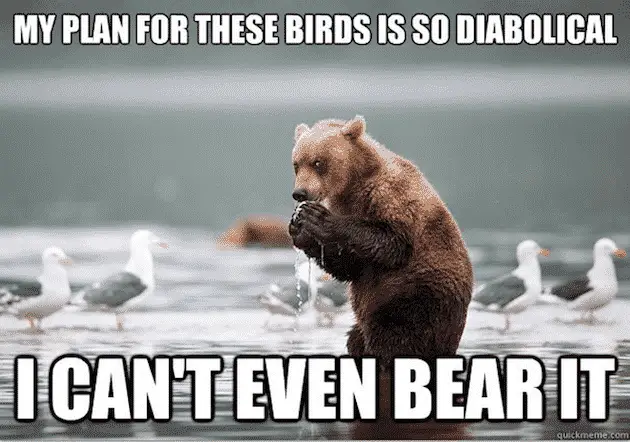 6. "Right To Bear Arms? In Soviet Russia, We Have Right To Whole Bear"
This is funny, however, you'll have to be pretty brave to actually ride one of them!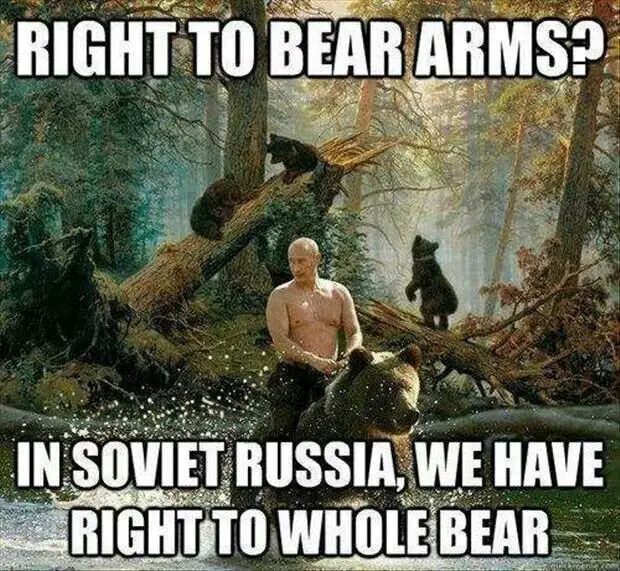 7. "Little Known Fact – Some Bear Attacks Begin With A Political Knock On Your Door"
Believe it or not, some of the most vicious bears, are also some of the most polite…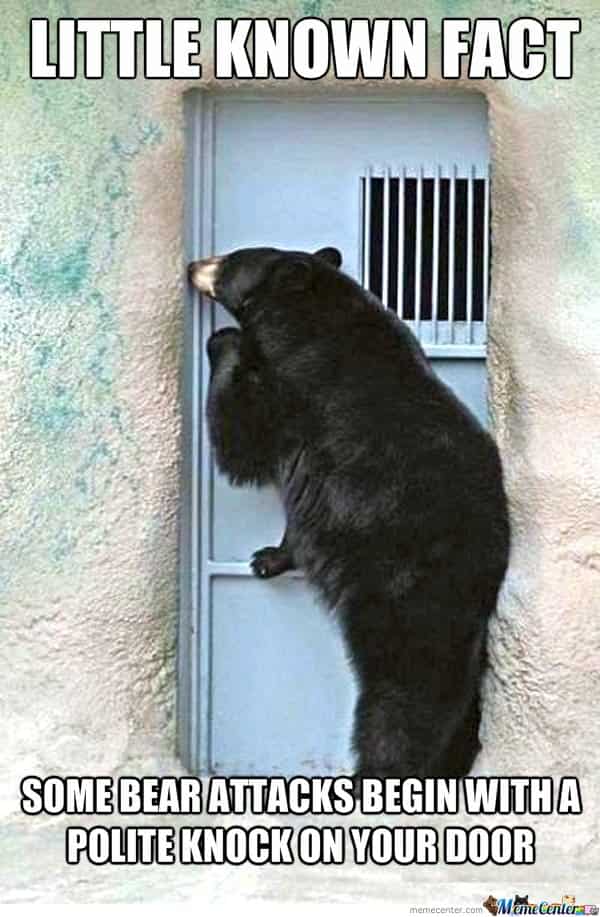 8. "That Moment You Realize That Calling The Bear Memes Forced And Low-Quality Memes Is The Meme."
A meme that is as ironic as it is funny!
9. "Ball Slap!"
Perhaps the only thing more painful than getting bitten by a bear, is getting "ball slapped" by a bear…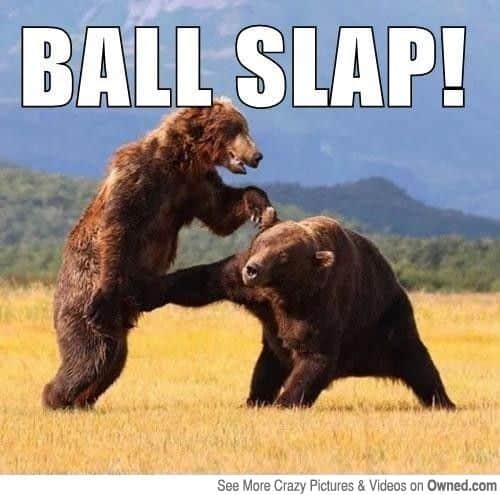 10. "Nothing To Confess Bear – He's Sadder Than The Average Bear"
Well I can't tell if this one is cute or just downright sad…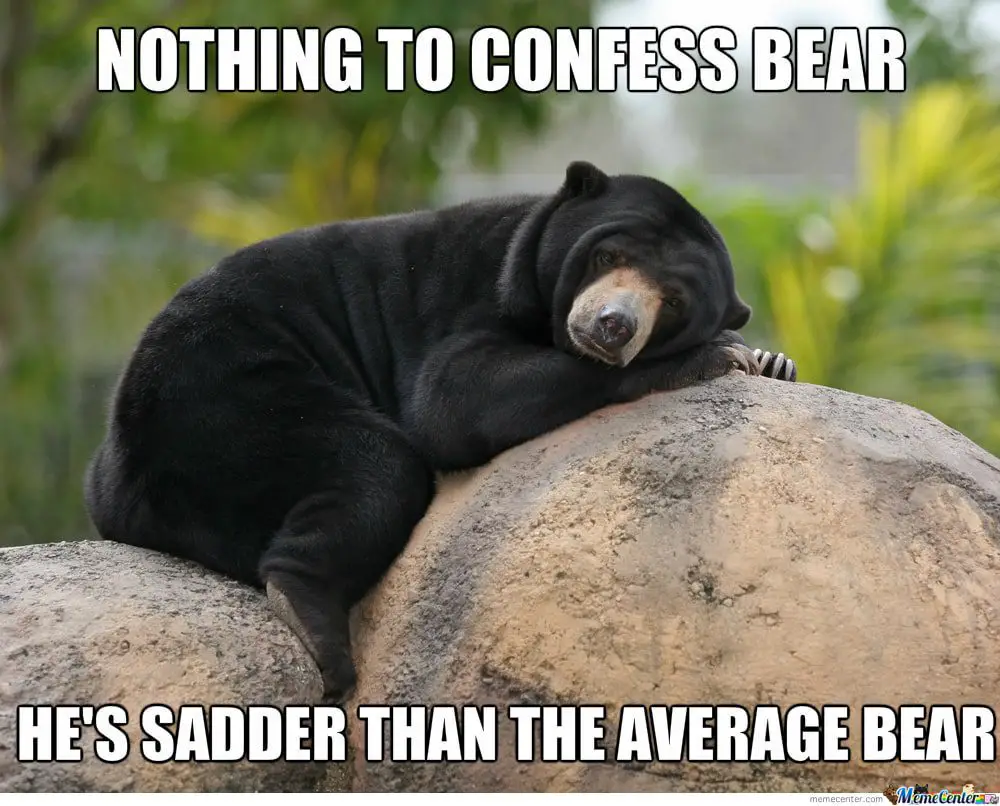 11. "Hey, What Did You Do With Diem Cookies?!"
No matter how big and grizzly they seem to be, bears still love cookies!