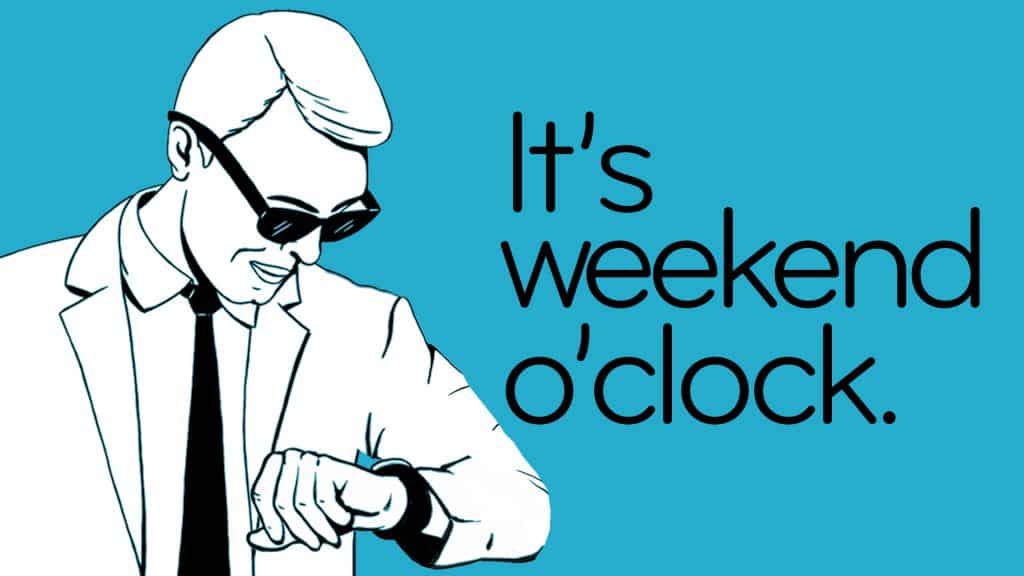 If there is one thing that most every person has in common, it is that they look forward to the weekend. And no matter what line of work you happen to be in, Friday never seems to come quick enough. However, once the weekend gets here, its gone in a flash, and though the quickness of most weekends may not be something you like to think about, the memes below should certainly be enjoyable for you.
1. "Hope You Have A Relaxing Weekend!"
One of the best things about the weekend (for some people) is just being able to relax!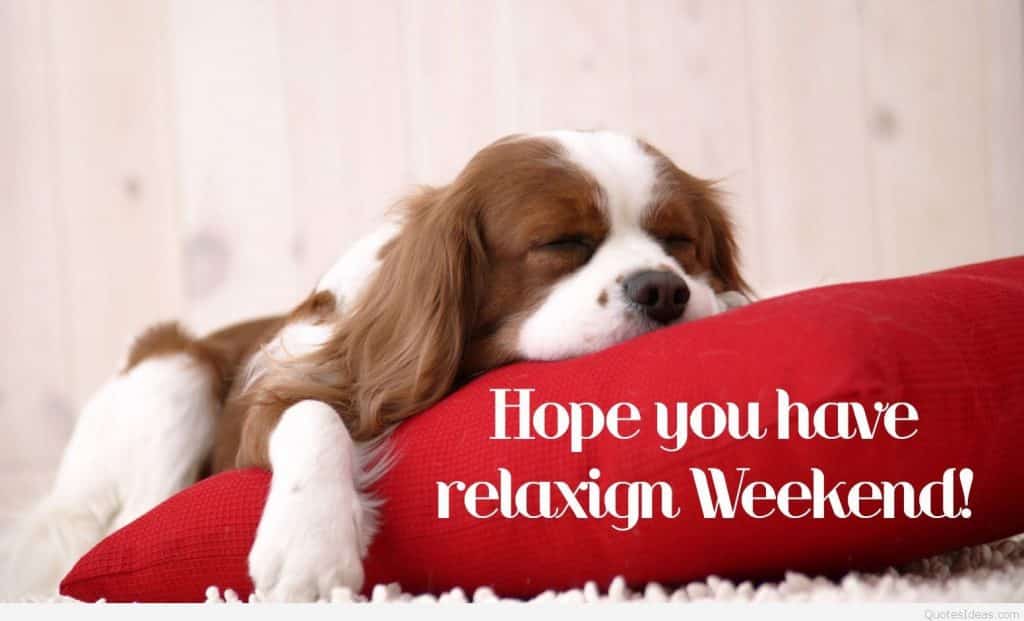 2. "Never Search Your Happiness In Others Which Will Make You Feel Alone, Rather Search It In Yourself, You Will Feel Happy Even If You Are Left Alone."
Nothing like a nice, uplifting quote to get you ready for the weekend!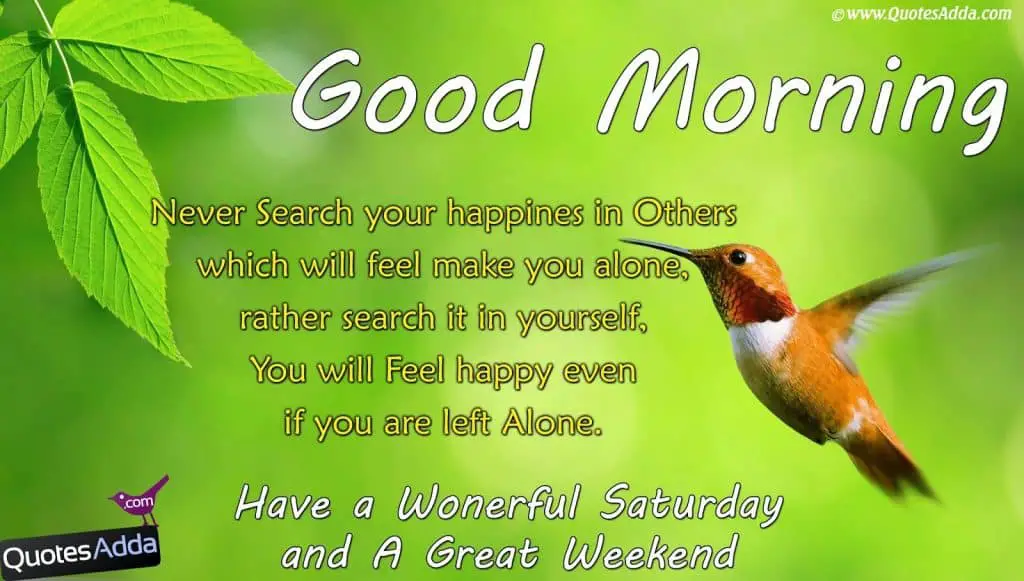 3. "Have A Great Weekend"
Though this meme is rather simplistic, the hammocks and nice weather certainly make it worthy of the list!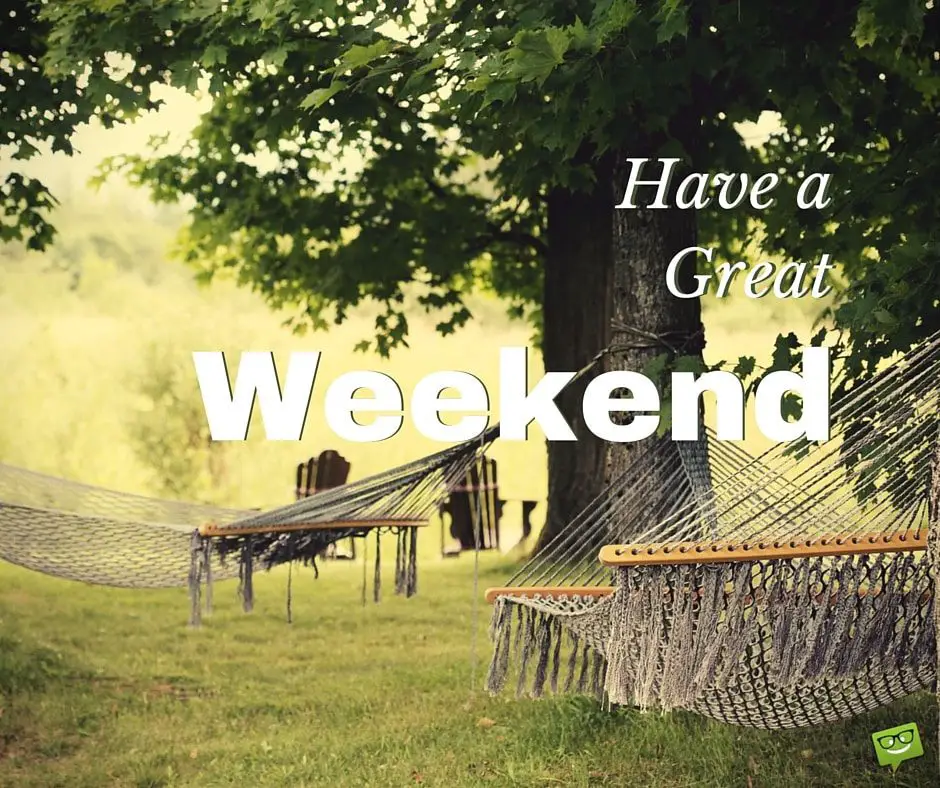 4. "Have A Great Week – I'm Sorry, I Meant Weekend"
Nothing is worse than skipping out on a weekend, good thing he corrected himself!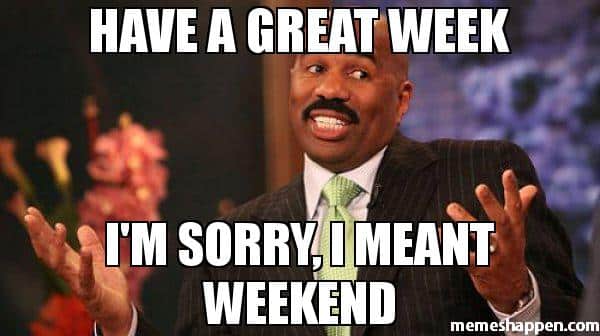 5. "I Don't Always Say To People – Have A Nice Weekend – But When I Do, I Just Say It Because Everyone Else Does, I Could Care Less If They Have A Nice One Or Not"
In all honesty, this statement is extremely accurate, and something that I'm sure most people do on a regular basis…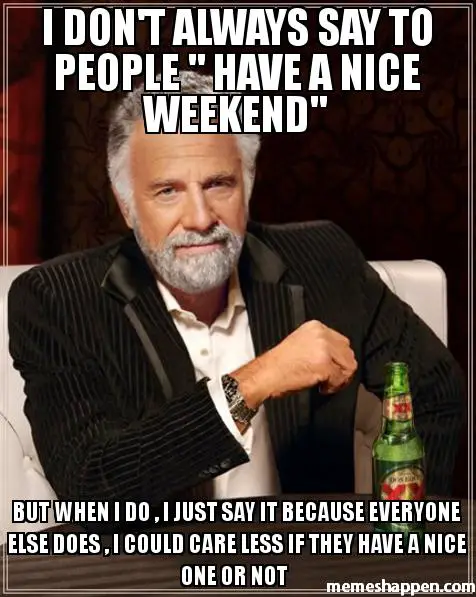 6. "Mona Jean, Have A Nice Weekend. It's Going To Be Great, Believe Me"
A funny image, showing how Donald Trump wishes people a nice weekend…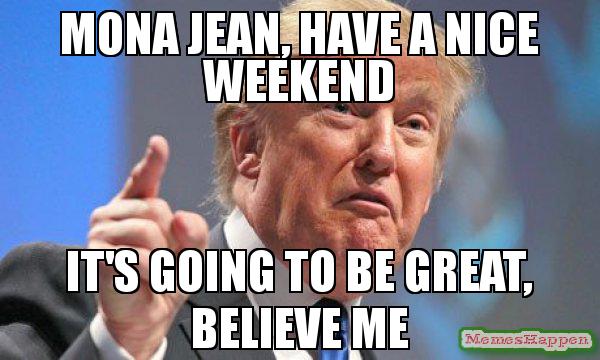 7. "Have A Great Weekend Sucka"
A cool image of Mr. T, wishing you a great weekend!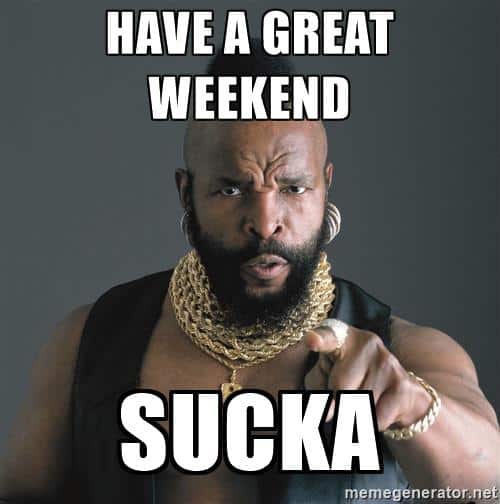 8. "When People Say – Have A Good Weekend – And Are Referring To Saturday And Sunday"
Believe it or not, most people consider the weekend to be Friday and Saturday.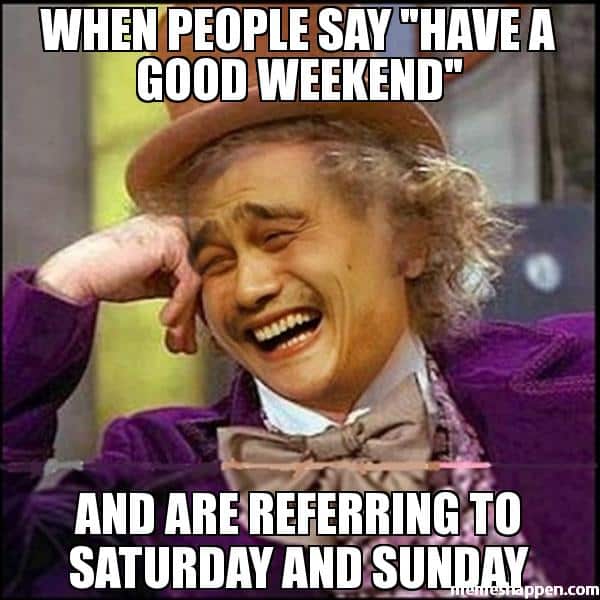 9. "When You Ate Like Sh** All Weekend But Bad Still Says You Look Skinny"
Well, I can't decide if this one is more funny or adorable…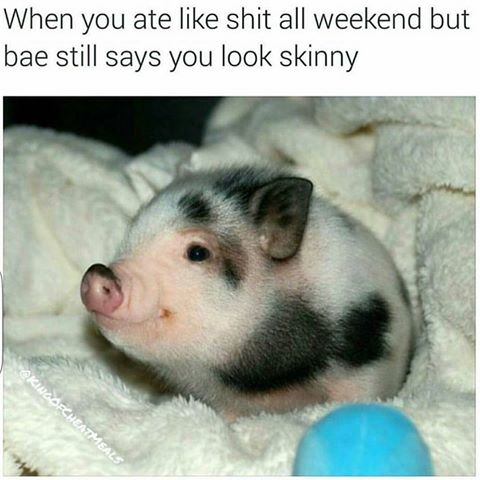 10. "It's Weekend O'Clock."
The exact thought that should run through most peoples' heads this Friday afternoon!