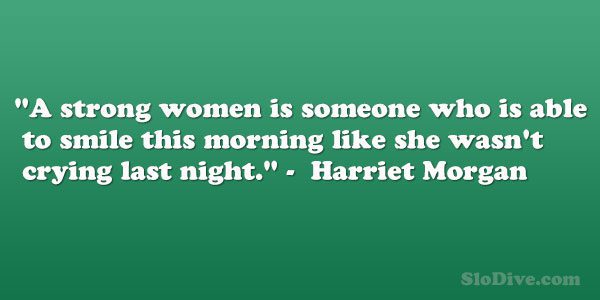 A lot is said about women. Their beauty, nature, attitude, behavior; everything about them is so intriguing that one can easily find a lot of literature on women. However, nothing appeals as much to the women as quotes about being a strong woman. Every girl and woman wants to assert herself in this male dominated world and achieve her due. There is a common desire, in the hearts of all the women, across the globe, to be strong and act strong. They are trying their best at their own level and in their own way.
The good part about this global aspiration is that we have excellent examples of super women who have achieved great feats in their career. They come from different backgrounds and have proved that nothing is off-limits for the fairer sex. What is needed is determination, dedication and strength. Once you become strong in your heart you can achieve anything and everything. So, today we bring a post with 26 beautiful strong woman quotes that will inspire you and show you the path to success. Take a look and get ready to inject yourself with some cool motivation mantras. Enjoy.
If you like this article, you might be interested in some of our other articles on Music Quotes About Life, Short Love Quotes For Him, Funny Pictures With Sayings and Funny Pictures With Quotes.
Meaningful and Moving Quotes: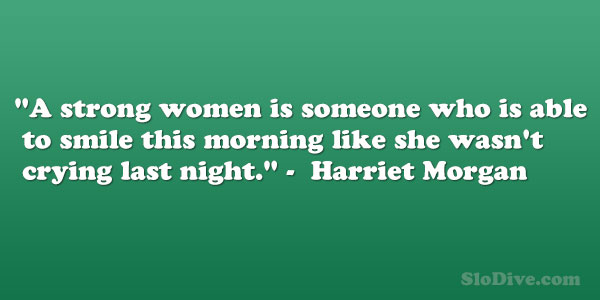 "A strong women is someone who is able to smile this morning like she wasn't crying last night."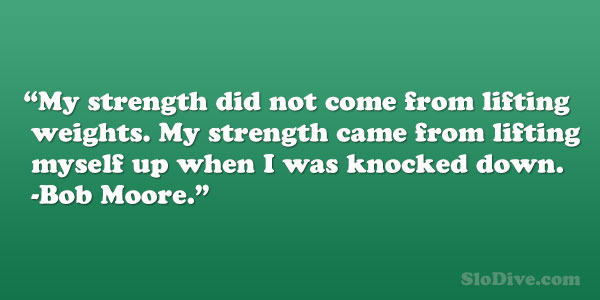 "My strength did not come from lifting weights. My strength came from lifting myself up when I was knocked down. – Bob Moore."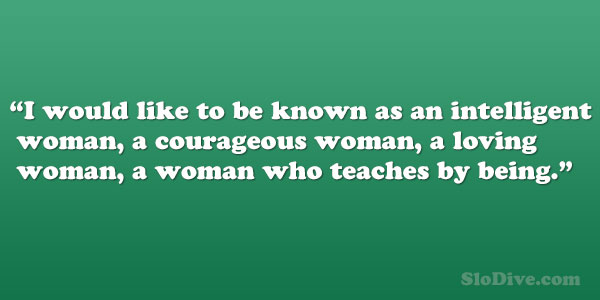 "I would like to be known as an intelligent woman, a courageous woman, a loving woman, a woman who teaches by being."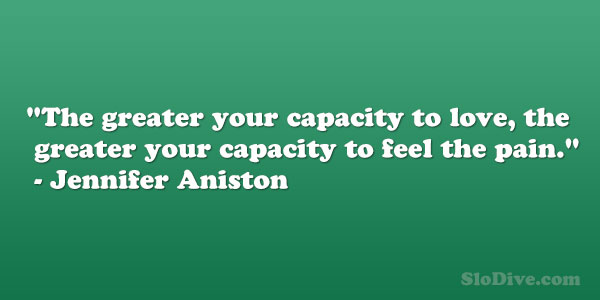 "The greater your capacity to love, the greater your capacity to feel the pain." – Jennifer Aniston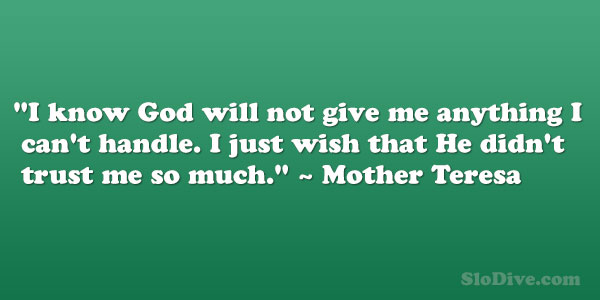 "I know God will not give me anything I can't handle. I just wish that He didn't trust me so much." – Mother Teresa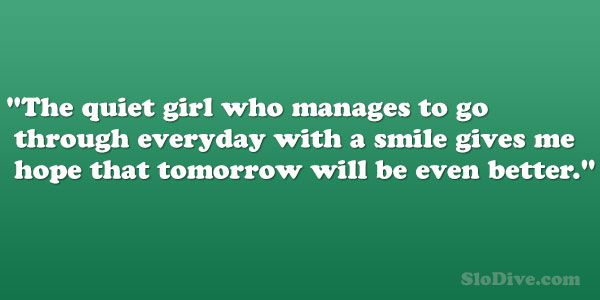 "The quiet girl who manages to go through everyday with a smile gives me hope that tomorrow will be even better."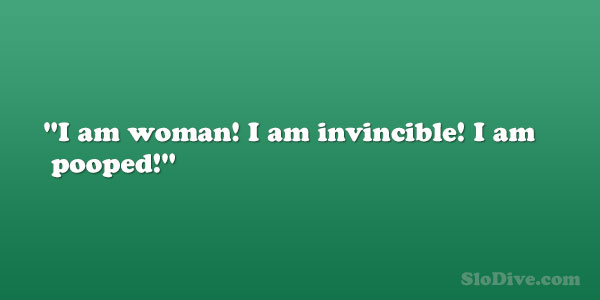 "I am woman! I am invincible! I am pooped!"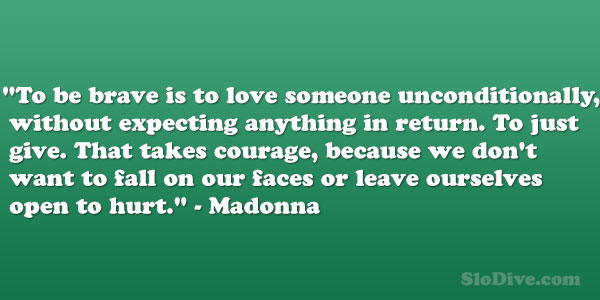 "To be brave is to love someone unconditionally, without expecting anything in return. To just give. That takes courage, because we don't want to fall on our faces or leave ourselves open to hurt." – Madonna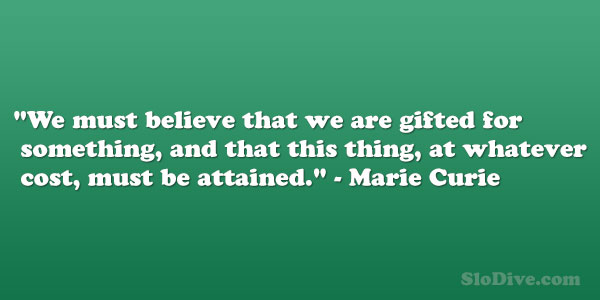 "We must believe that we are gifted for something, and that this thing, at whatever cost, must be attained." – Marie Curie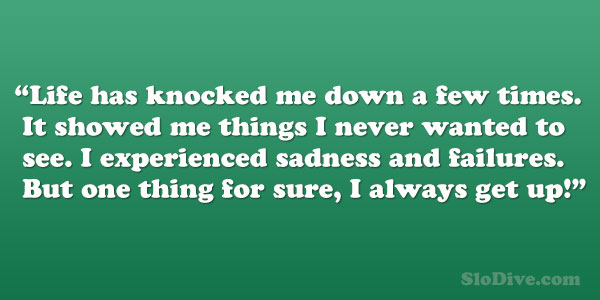 "Life has knocked me down a few times. It showed me things I never wanted to see. I experienced sadness and failures. But one thing for sure, I always get up!"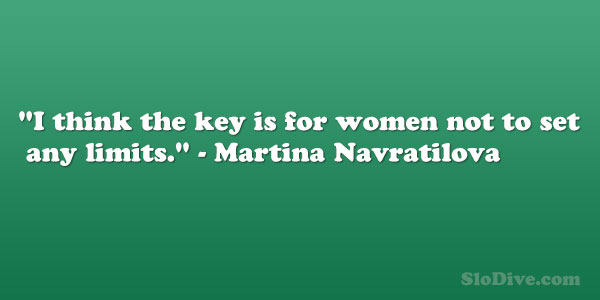 "I think the key is for women not to set any limits." – Martina Navratilova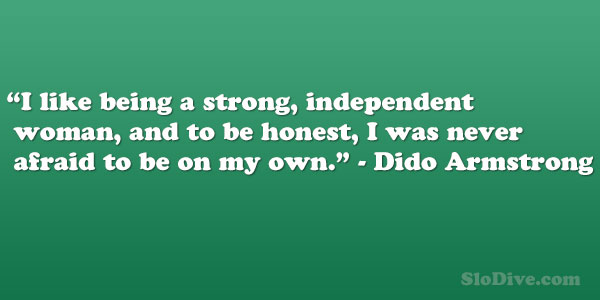 "I like being a strong, independent woman, and to be honest, I was never afraid to be on my own."- Dido Armstrong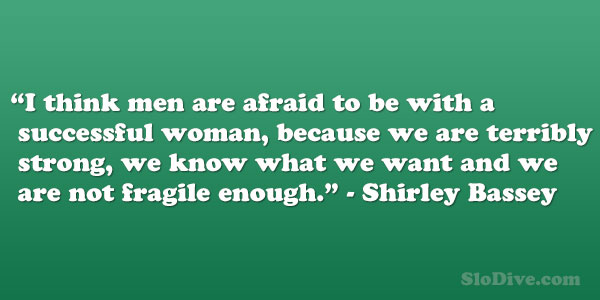 "I think men are afraid to be with a successful woman, because we are terribly strong, we know what we want and we are not fragile enough." – Shirley Bassey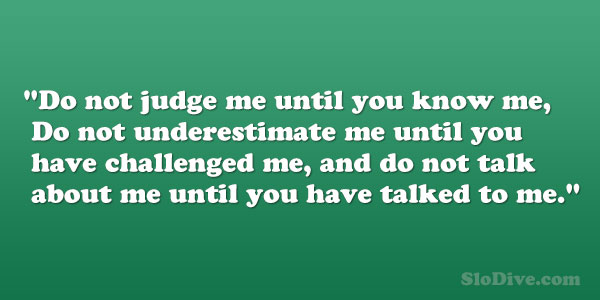 "Do not judge me until you know me, Do not underestimate me until you have challenged me, and do not talk about me until you have talked to me."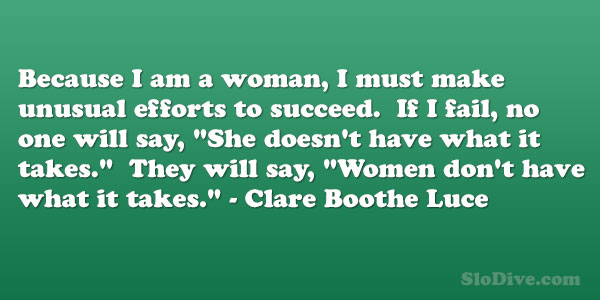 Because I am a woman, I must make unusual efforts to succeed. If I fail, no one will say, "She doesn't have what it takes." They will say, "Women don't have what it takes." – Clare Boothe Luce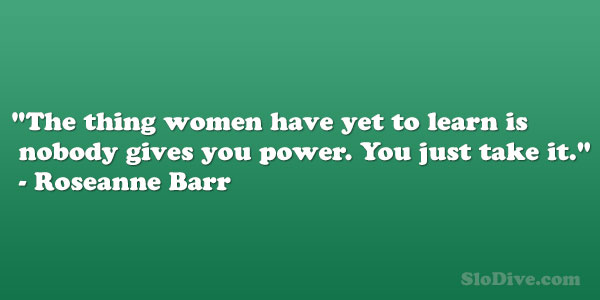 "The thing women have yet to learn is nobody gives you power. You just take it." – Roseanne Barr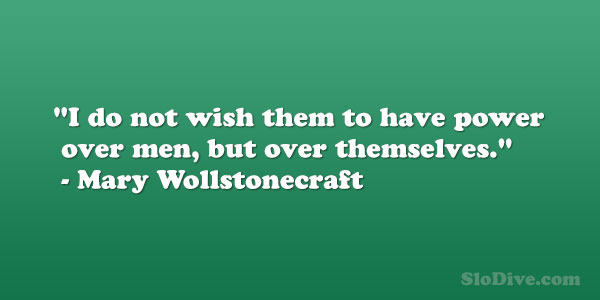 "I do not wish them to have power over men, but over themselves." – Mary Wollstonecraft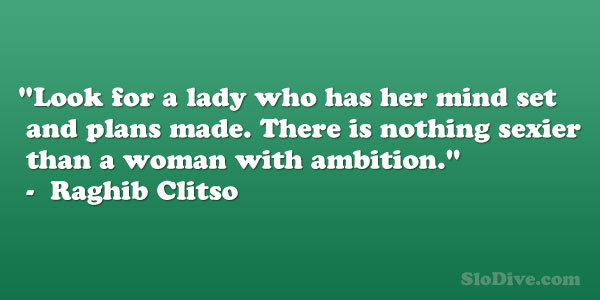 "Look for a lady who has her mind set and plans made. There is nothing sexier than a woman with ambition." – Raghib Clitso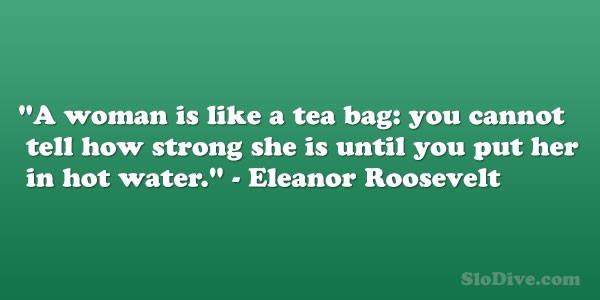 "A woman is like a tea bag: you cannot tell how strong she is until you put her in hot water." – Eleanor Roosevelt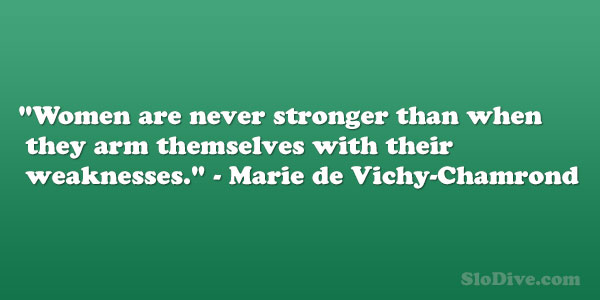 "Women are never stronger than when they arm themselves with their weaknesses." – Marie de Vichy-Chamrond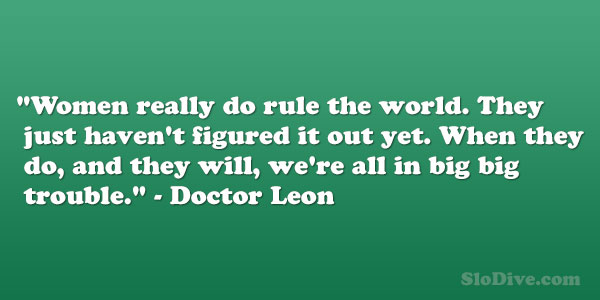 "Women really do rule the world. They just haven't figured it out yet. When they do, and they will, we're all in big big trouble." – Doctor Leon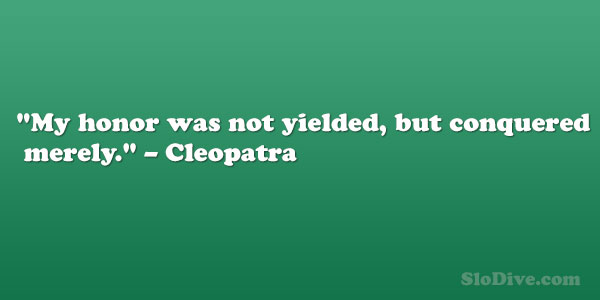 "My honor was not yielded, but conquered merely." – Cleopatra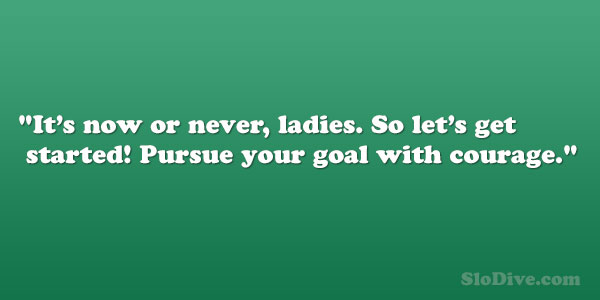 "It's now or never, ladies. So let's get started! Pursue your goal with courage."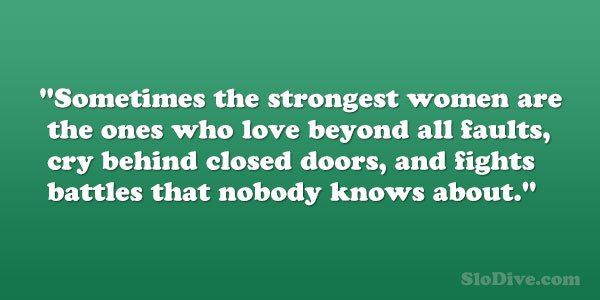 "Sometimes the strongest women are the ones who love beyond all faults, cry behind closed doors, and fights battles that nobody knows about."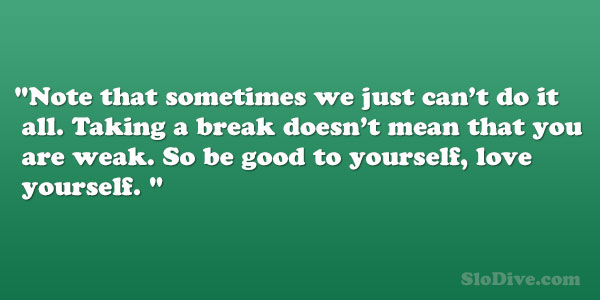 "Note that sometimes we just can't do it all. Taking a break doesn't mean that you are weak. So be good to yourself, love yourself."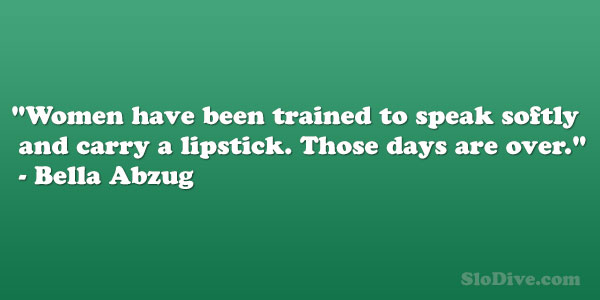 "Women have been trained to speak softly and carry a lipstick. Those days are over." – Bella Abzug