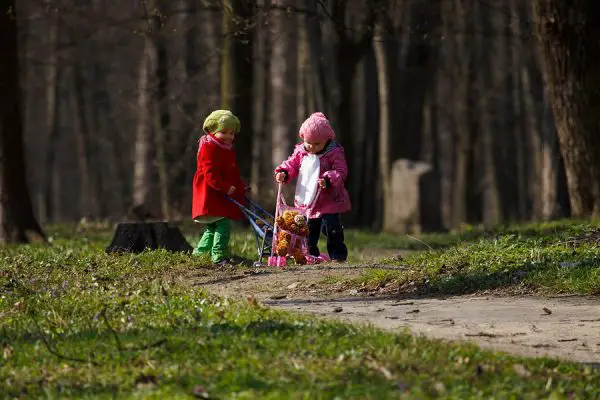 Children are the future of the world. They are also the most likeable beings on the planet. Every grown-up looks forward to spending time with their kids, if they have any. And if they don't have any, they love the idea of getting to know their friend's or sibling's children instead.The image of a child playing is natural and sweet that it can help take away all the tension from a person's life.
Children are so innocent and amusing that everyone looses sense of time when playing with them. Not only is it entertaining to hang out with children, you can learn from a child just based on their intuition, it is also a great stress reliever. Furthermore, you will be surprised at the number of things you can
and exposure. Below is a list of 30 fun and cheerful pictures of children playing.
If you like this article, you might be interested in some of our other articles on Pictures of Diamonds, Pictures of Balloons, Pictures of Unicorns, and Pictures of Hawks.
Two girls with prams
Girls like pretending to be their mothers as seen in this cute picture of two girls playing with their prams.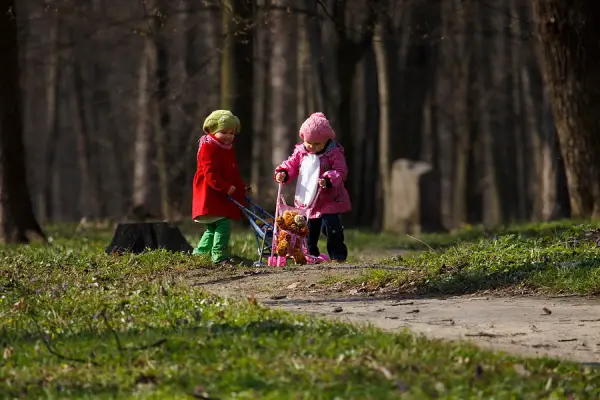 Children At Play
This black and white image of a group of children playing, with one on his cycle and another jumping high into the air.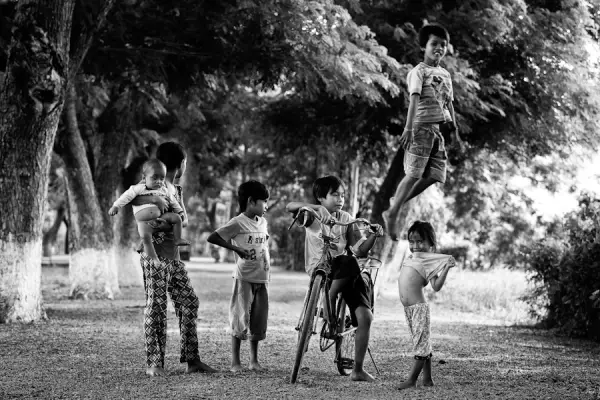 Joyful Children Playing
A simple black and white image of an older brother teasing his younger sister during a photo session.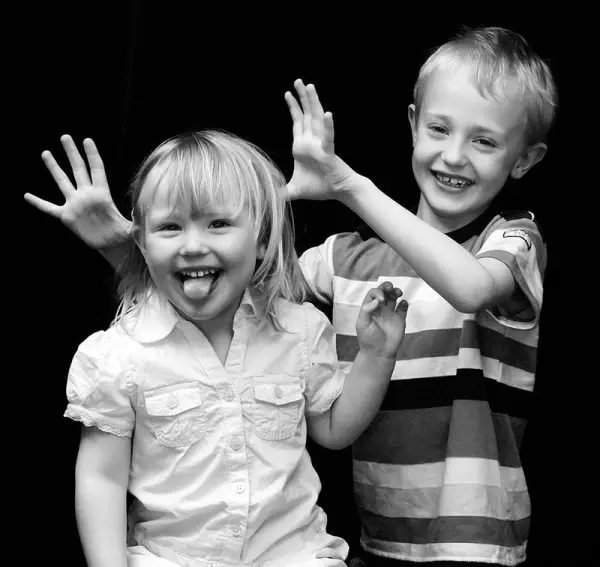 Children Joyful Playing
Water Soccer Boys
Playing soccer in the water is challenging and a lot more fun as seen in this picture of boys playing soccer.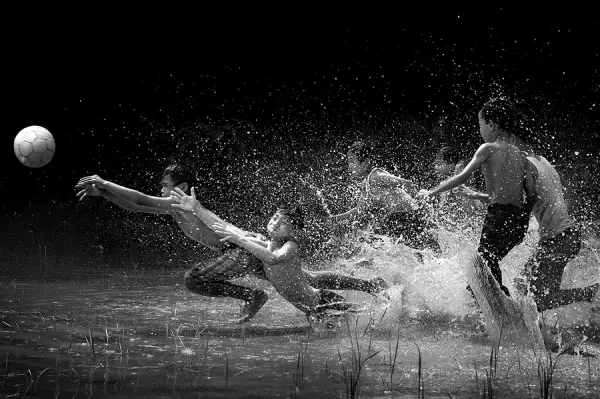 Running In The Fog
It can be so much fun to run around in the fog and play hide and seek or even a game of echo.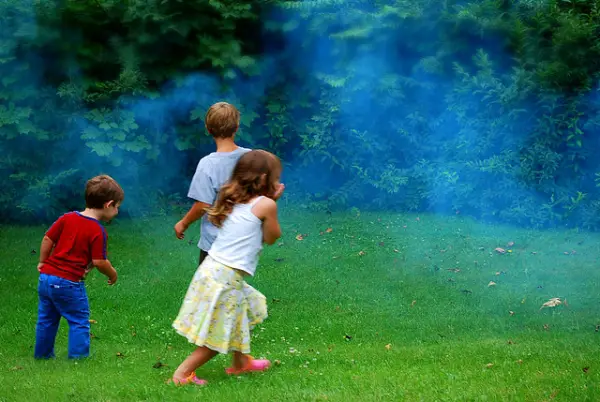 Normal Children Jumping
Children like to play and jump and here they are trying to jump as high as they can in a bid to jump the highest.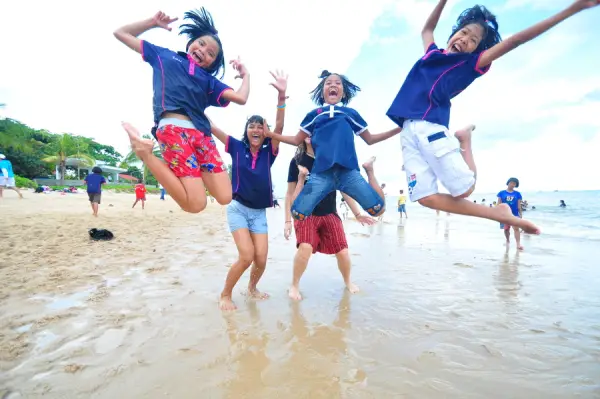 Girl and Boy Playing
Here is a sweet picture of a girl trying to give a flying kiss to her shy friend who is a boy.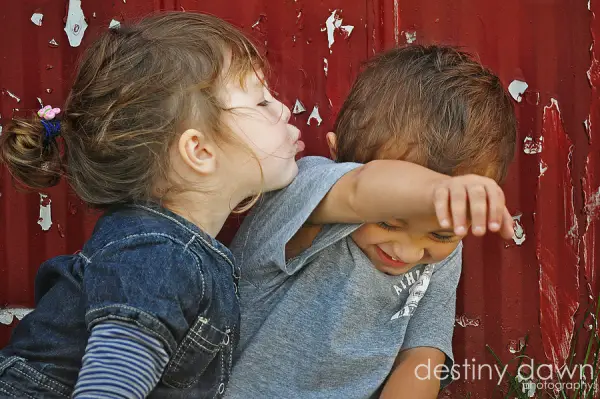 Boy Playing
Two Children Playing after a Wedding
Two children playing together after a wedding, the girl looks so sweet in her little white dress.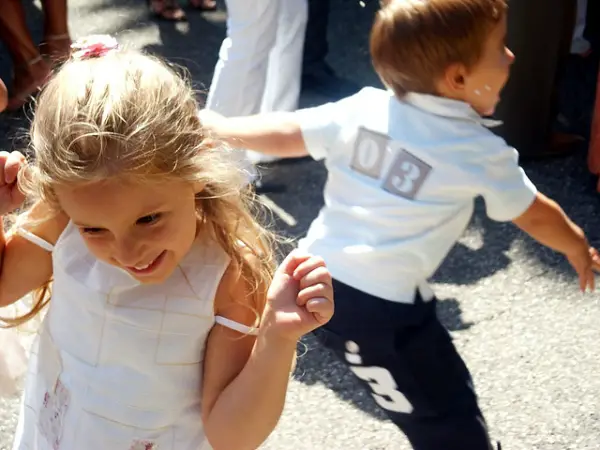 Two Children Playing After A Wedding
Street Children Playing
Children live in a world of their own and the fact that they don't have a home doesn't affect their playtime. Here they are sitting together playing with each other to pass the time. Very touching.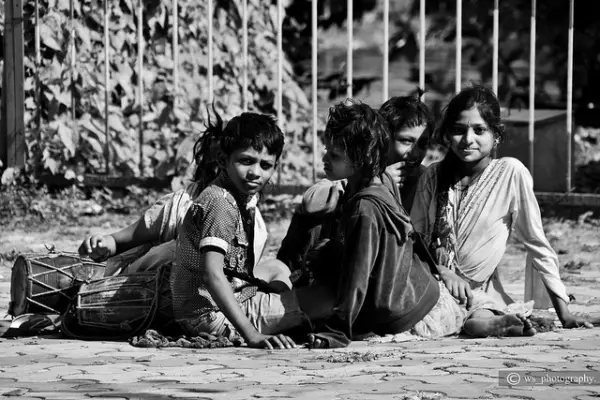 Children Playing in the sand on a Beach
Building sand castles has always been a lot of fun, as can be seen by these children playing in the sand here.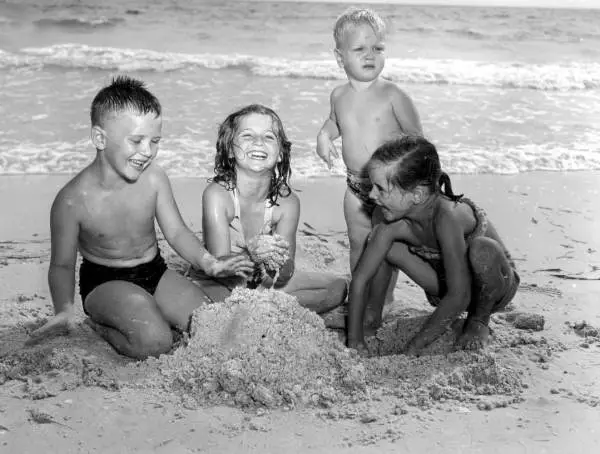 Children Playing In The Sand At Beach
Siblings Playing Together
Two siblings just spending time together with their world of toys and games.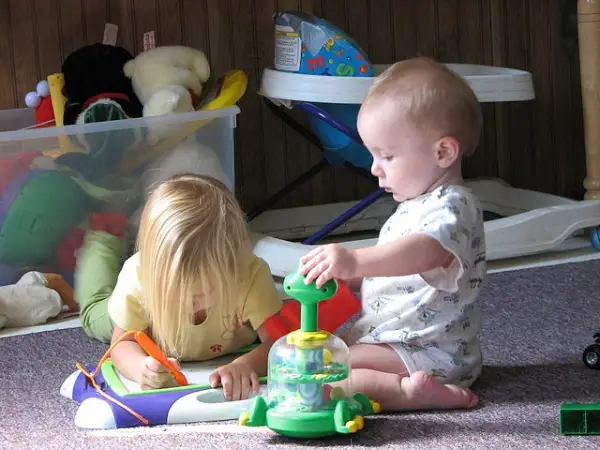 Children Playing In Stockholm
A group of children playing in a station wagon in Stockholm.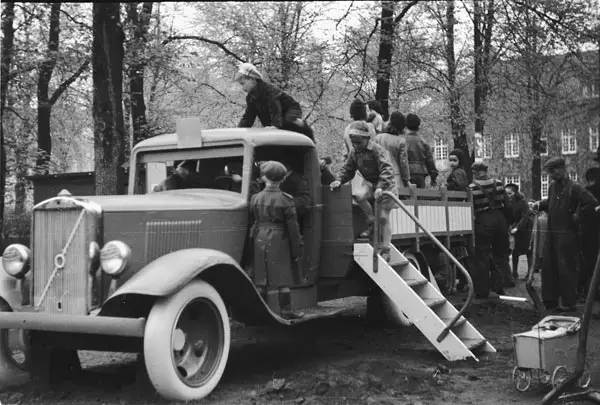 Vintage Children Playing
A classic black and white image of children playing, rather enacting a scene from a play.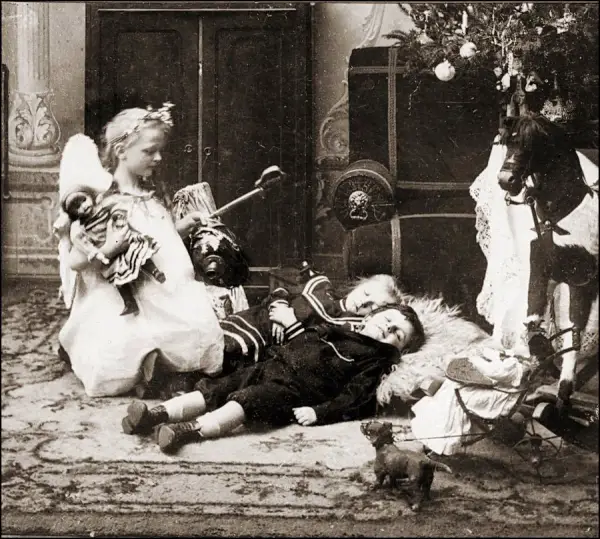 Children In A Waterfall
Children love the water and the idea of playing under a waterfall or fountain is always so much fun.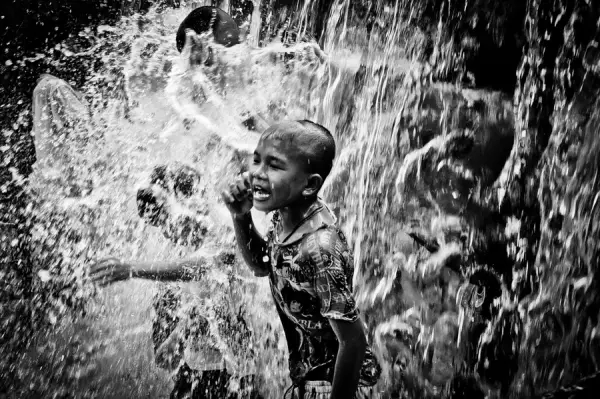 Children In A Waterfall
Little Children Playing by a Rock
Two children who are adventurous are playing by a large rock on the sea, although dangerous, it doesn't matter because they are having a good time.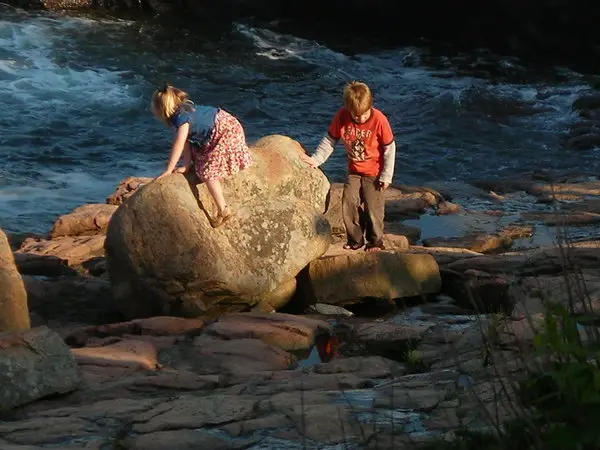 A Large Group Of Children Playing Outdoors
When they are together they forget all about their worries as seen in this picture where a group of children are happily playing on the road dressed in their winter clothes.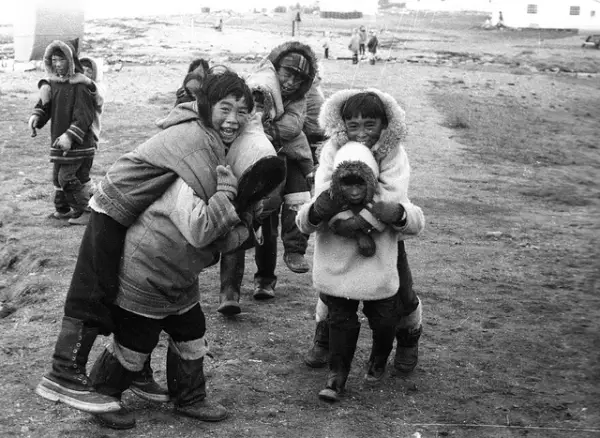 A Large Group Of Children Playing Outdoors
Kids Playing With Nintendo
Video games have always fascinated children of every generation. Two children are captivated by the game in their hands.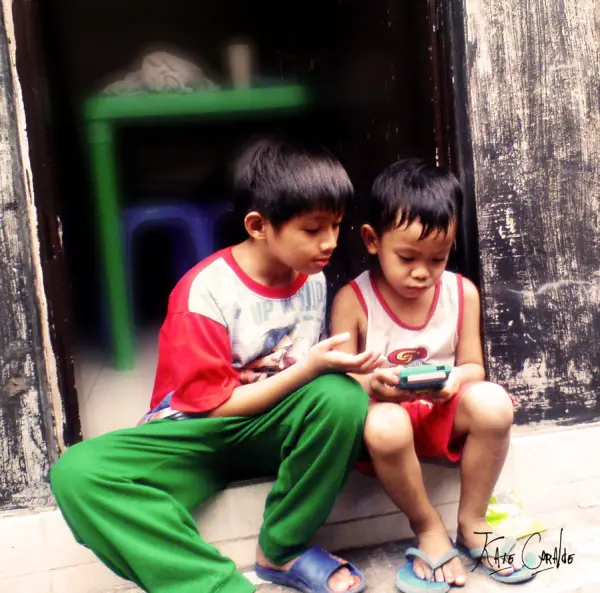 Children Playing On The Slide
Children get together to play on a slide and slide their way to fun.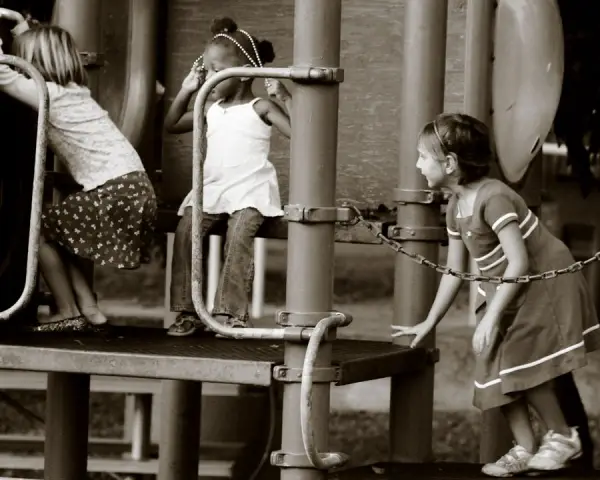 Children Playing in the mud
Whether its raining or whether its snowing or whether the roads are full of mud…it doesn't matter because children can enjoy anywhere.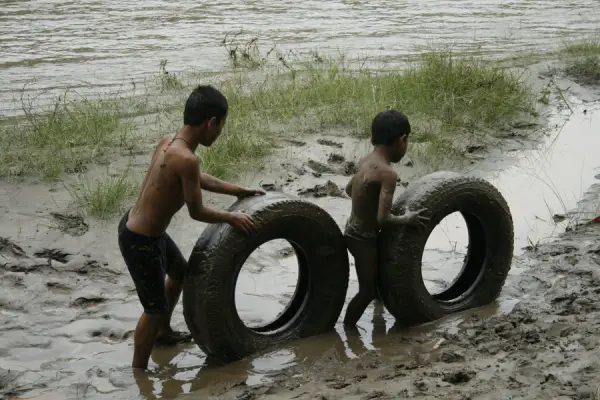 Children in the Snow
The snow has always fascinated people of all ages…here's an example as two children play in the snow with snowballs and snowmen.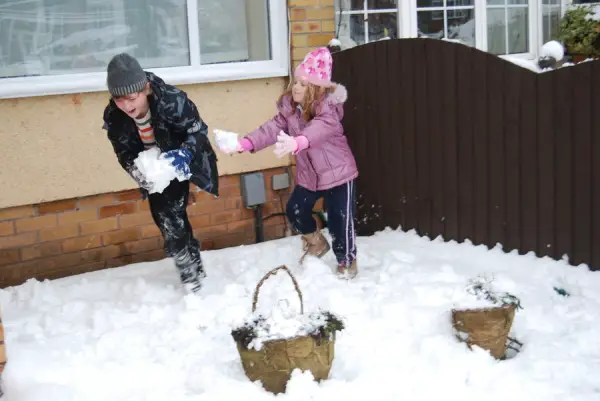 Children Playing With Balloons
Balloon swords and weapons are so much more fun then the real thing…at least in a child's world.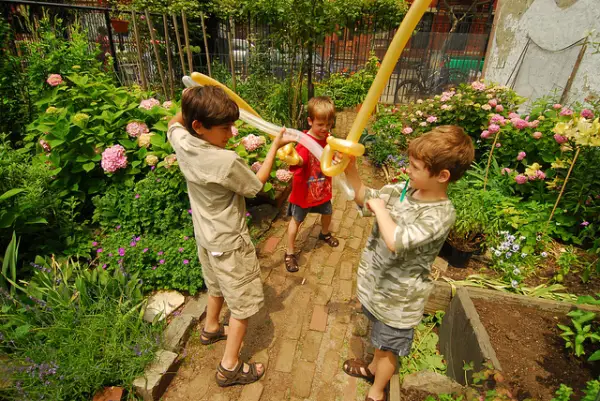 Wash Hands Together
Water spurting out from the ground is always such a pleasurable play thing for children.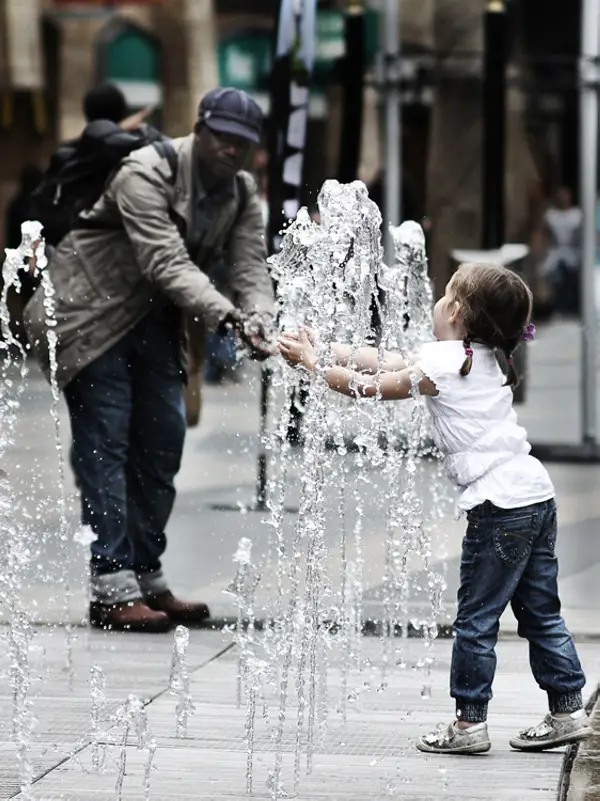 Wash Hands Together
Emotional Children Playing
Children understand the importance of love and hugs each other to show it.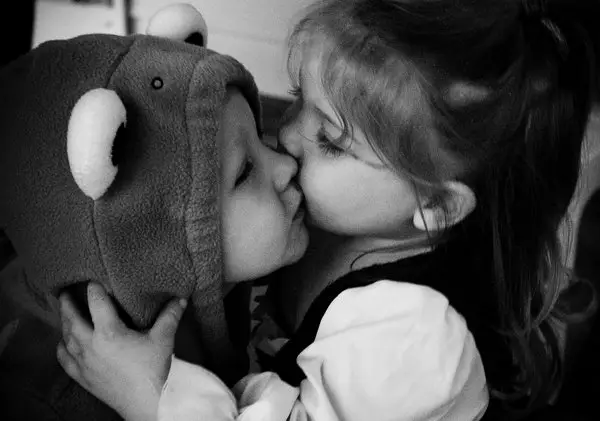 Girl Playing Alone
With the right toys, a child can lose herself in the world of toys and play for long hours with her imaginary friends.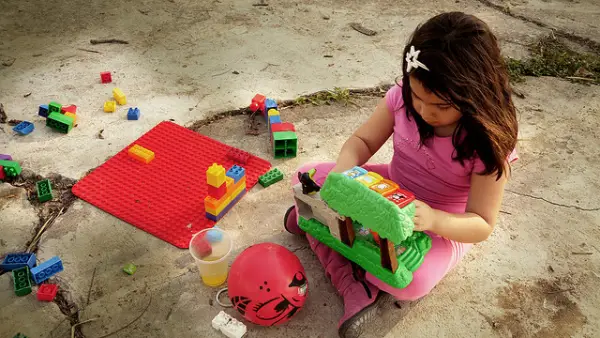 Asian Children Games
Two Asian kids playing by the lake on rocks…probably collecting sea shells or just playing with marbles.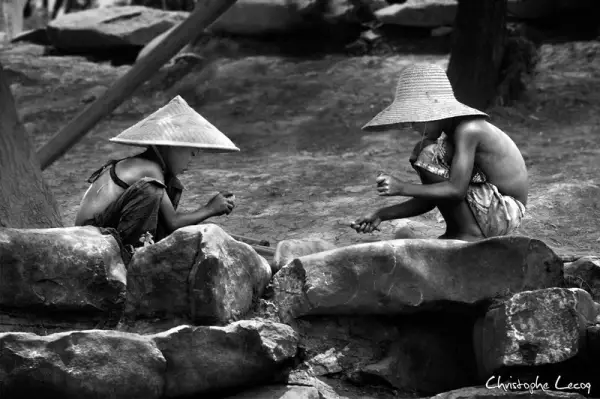 Crepuscular Joy
One ball, many children…so much joy in seeking it out and kicking it around at the break of dusk .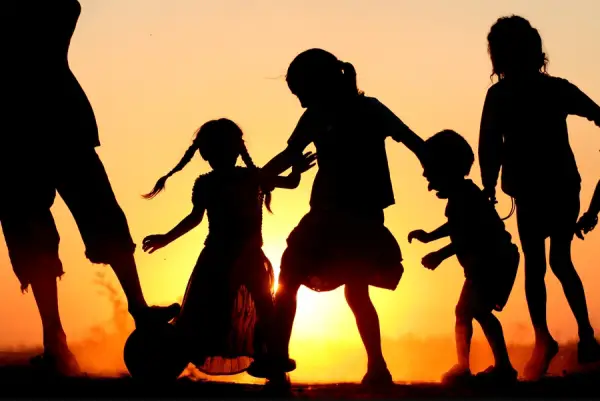 Children's Race
"Let's see who comes first", they seem to be saying as they all race ahead .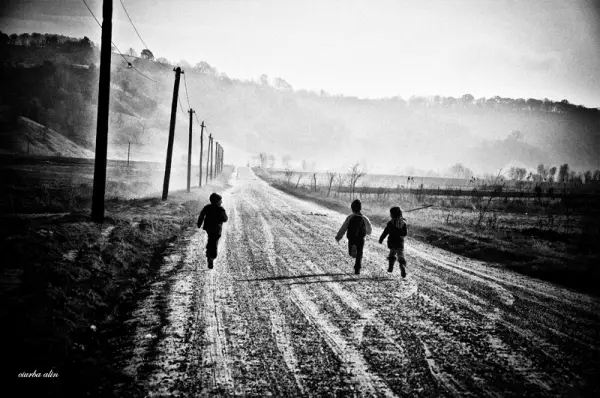 Latino Children Play Swing
A Tyre swing is so much fun for children and they fit aptly into it too.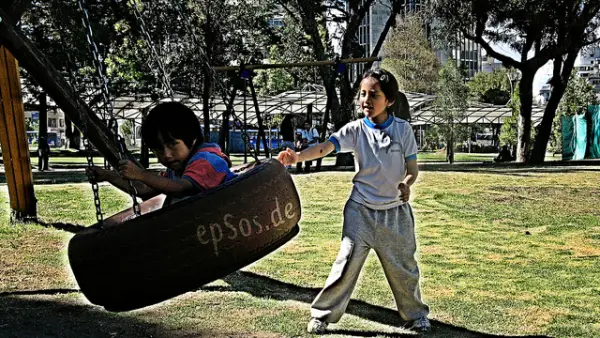 Streets of Manila
A puddle and a jar and some spoons…that's all these little kids to enjoy their games on the streets of Manila.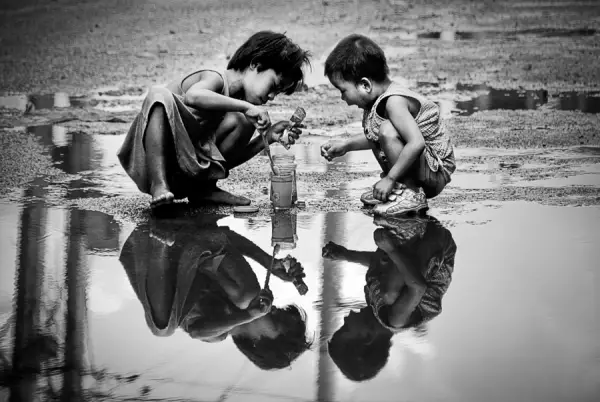 Young Wonder
Children wonder about everything and here they are just plain lost in their wonder world as they stand and stare at something full of wonder.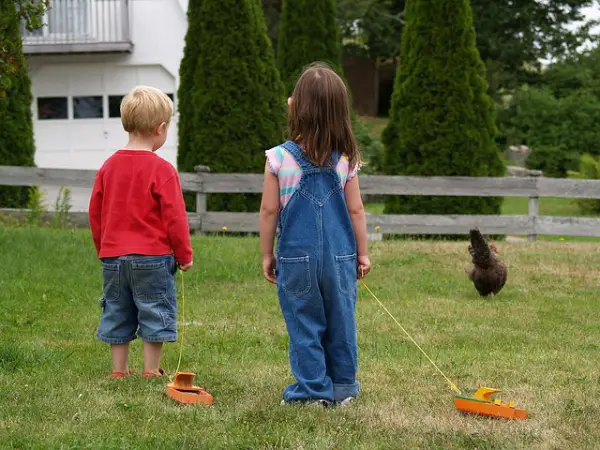 Children Dreaming over the sea
Children can day dream for days on end…and here they are just lost in the vast emptiness of the sea.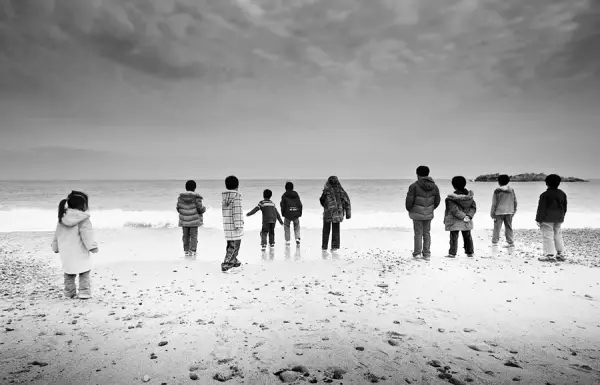 Children Playing At The Park
The park is so much more fun when parents make you fly.