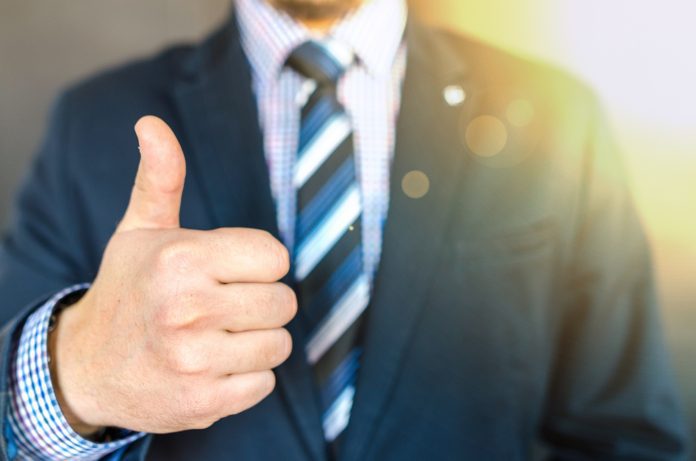 In countries around the world, there are many types of leadership styles that one can find. The types of governments vary according to geographic locations and their alliances with other countries. There are several reasons for which Leadership Qualities is important, but there are several aspects for which it is controversial too. Let me offer you a brief insight into autocracy and how it works.
Autocracy on a macro level is all about a single person or party ruling a country having all the power to do anything it wants. In a micro level, in companies and organizations, a CEO or the company owner's style of working can resemble that of an autocratic leader as his words and decisions are final and cannot be challenged.
An autocratic leader has absolute power on all the matters he is looking into. But don't think that just government heads and CEOs are autocratic in nature as you can easily witness such leadership style in other walks of life too. The upbringing, environment and social/cultural events have a say in shaping the personality of a person.
Let me introduce you to four such people and how they influence their team or people around them in an autocratic way.
1. Ridley Scott
Sir Ridley Scott is a famous movie director who was born in England. At 82 years of age now, he is considered one of the greatest movie directors of all time. His notable work includes the Alien franchise, Gladiator and Black Hawk Down. With plenty of recognition from several movies academies and awards including Oscars and BAFTA, he is considered an icon and role model that new directors look forward to.
Scott started his career as a graphic designer and then went on to direct short movies for television commercials. His style of working can be easily termed as autocratic. As a perfectionist, he leaves no stone unturned in making a grand set design for his movies. The cast and crew of a movie in which he is involved have recalled many incidents where his requirement for a perfect shot, for example, made people suffer or face hardships in completing their work.
The fact that Scott has produced masterpieces such as Gladiator and Alien is no mean achievement. And if people think of him as an autocratic personality, he doesn't care. He gets deeply involved in a movie right from getting an idea or plot for a movie till the release date. He wants to show the world what a story is all about and how he can present it with utmost conviction and in a grand manner. For this, if he has to force people to work 18-20 hours a day or months at a stretch, it is just a part of a job for Scott and nothing personal
2. Helen Gurley Brown
If you have ever heard of the magazine "Cosmopolitan" or read women centric magazines, you must have an idea about who Helen Gurley is. She was the editor of Cosmopolitan for 32 years and is considered an authority on many subjects related to women's fashion. She was the driving force for Cosmopolitan as she ran the magazine successfully for over 30 years and earned a handsome profit all through.
Helen is widely credited for revolutionizing the women's fashion market as she made Cosmopolitan a great magazine with one aim; making it number one at any cost. And for this, if she was labelled an autocratic leader, then be it. She used her charismatic personality to influence the American culture of the 70s, 80s and 90s with great panache.
Her working style may make people drive nuts with sleepless nights and long working hours, but she made it clear to all the employees of Cosmopolitan right when they were hired. Even newcomers knew what they have to expect from her. She was considered a great taskmaster as she was one of the pioneers of using software and tools to make the most out of her team. This made everyone at Cosmopolitan able to use an easy task management tool without much difficulty.
3. Tony La Russa
Tony is considered a genius when it comes how to manage teams in sports, especially baseball. He managed Chicago White Sox, Oakland Athletics and St. Louis Cardinals. His tally of titles is 21 out of 33 seasons with three world championships, a feat not many have achieved.
Tony was born in Tampa, Florida and started his career as a baseball player in the 1960's. A shoulder injury curtailed his career in the major league, and that's why he played for minor leagues for the most part of his career. He started coaching in 1979 for White Sox and started his run of 33 years as a manager for different teams.
His coaching style was one for the ages. He made sure that the teams he is coaching forget to the podium each time as gave his heart and soul in nurturing their talent. And that's why he expected the same level of commitment and hard work from the players. This gave him the reputation of a stubborn, yet a thoroughly professional coach who never compromised on the quality aspect.
If anyone watched him during a game on the field for the first time, the first impression would be of a laid-back coach who is not much involved in the proceedings. But in reality, it couldn't be further from the truth. He got involved in studying each move of the players and made strategies during the game for making things work. And his tally of 2728 wins is the third highest for a major league manager.
So, even people termed Russa as an autocratic leader, and he was highly successful in his job, and at the end of the day, this is what really matters.
Over to you
If you think that you can add something valuable to this blog or want to ask something that is bothering you, you are welcome. For any feedback too, please use the comments section below.