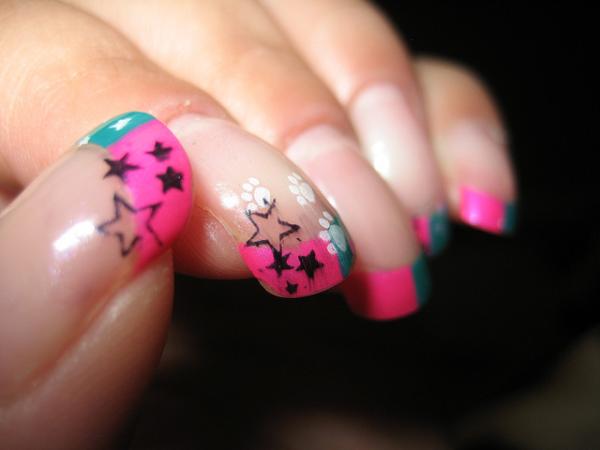 Nail art is becoming popular among young girls. One can express their moods and feelings with the help of nail art. The trend of creating nail polish design is fast catching on. However before you decide to pick some nail polish designs for yourself make sure that you conduct some amount of research on the type of design that you want.
Next, think about the colors that you will be using. If you plan to match the designs with any particular outfit make sure that you think about the colors that you should be using. Start with a base coat and keep a tooth brush or a toothpick handy when you start with the designs. You can buy nail polish design kit from any departmental stores too. Just remember to create your design in an area with good ventilation to avoid excessive exposure to nail polish scents.
If you like this article, you might be interested in some of our other articles on Nail Art Ideas, Creative Nail Designs, 3D Nail Art Designs and Cool Nail Designs.
Marine Blue Nail Polish
Nail tip design done with pink and green along with some stars and paw-prints.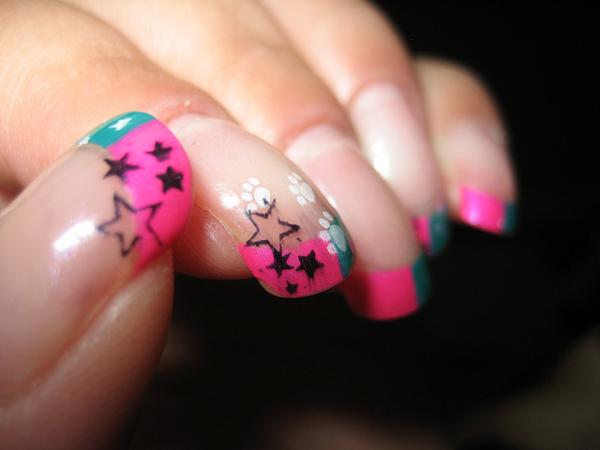 White Crackle Nail Polish
Fill in an abstract artwork on your nails using your own creativity.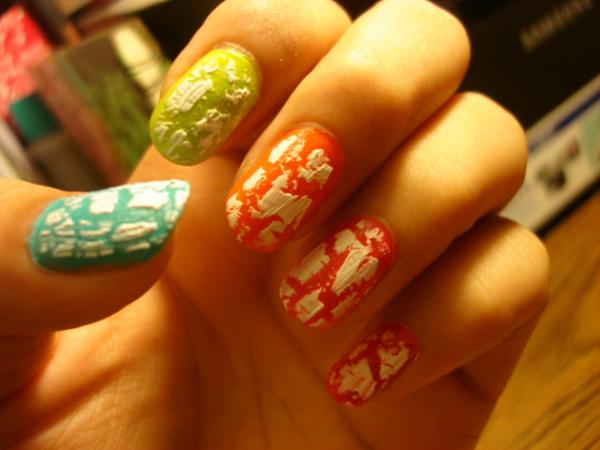 Polka Dots Nail Design
Cute retro-style white polka dot pattern on black color base.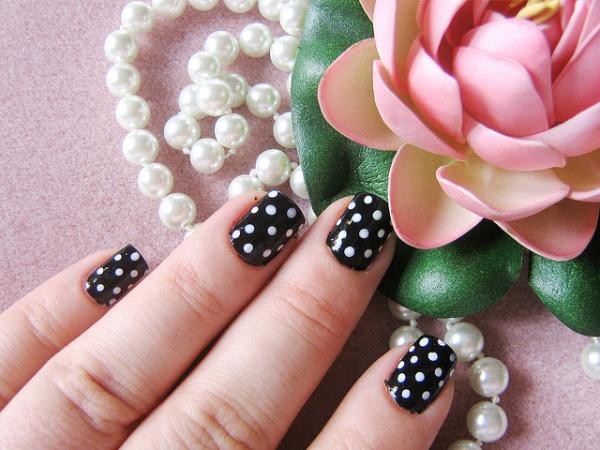 Shattering Nail Polish
Grungy pink shattered wall pattern for a cool nail polish design.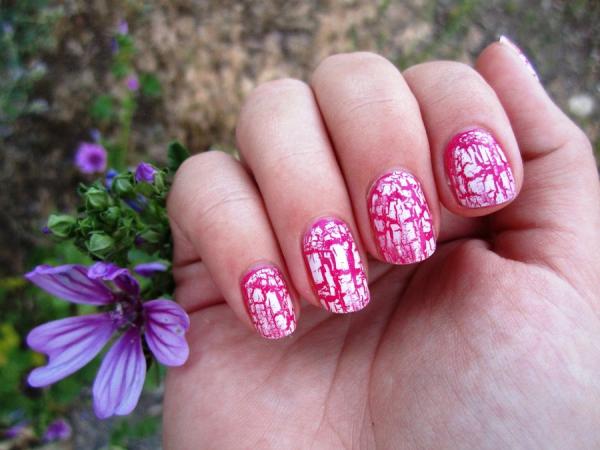 Christmas Nails
Snowy, Christmas-themed nail polish design to let your hands to join the celebrations.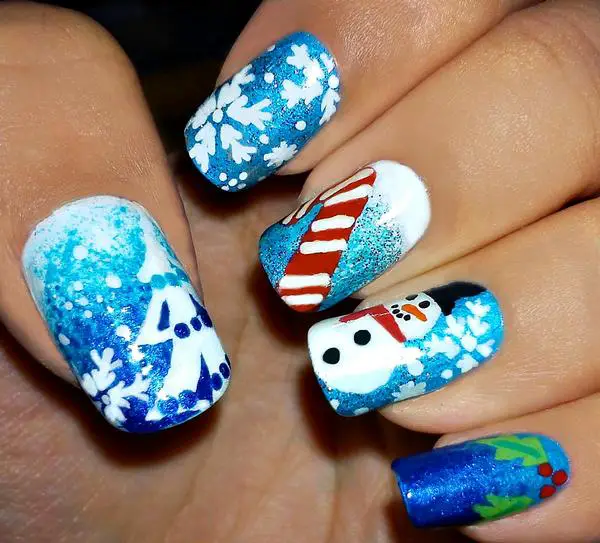 Zebra Printed Nails
Show love for the elegance of the wild with zebra print nail design.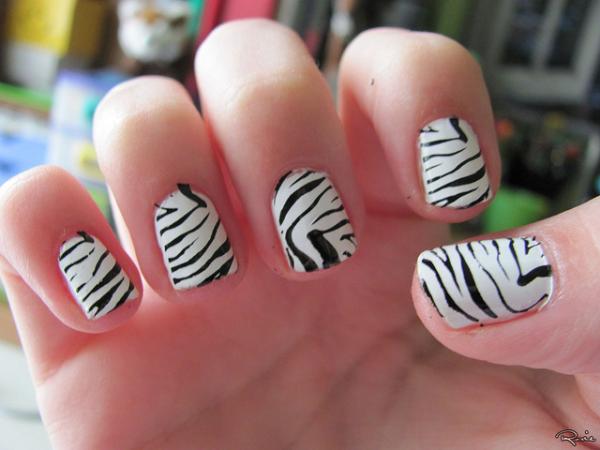 Newsprint Nails
Cool design if you want to dedicate a day to your profession of journalism.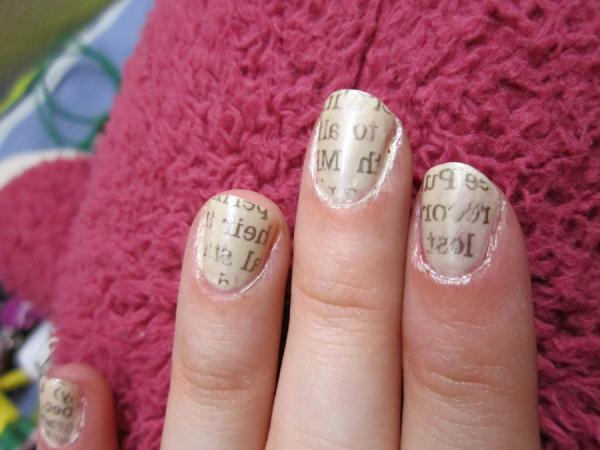 Design Cow
Cute fat white cow with back spots on the tips of nails.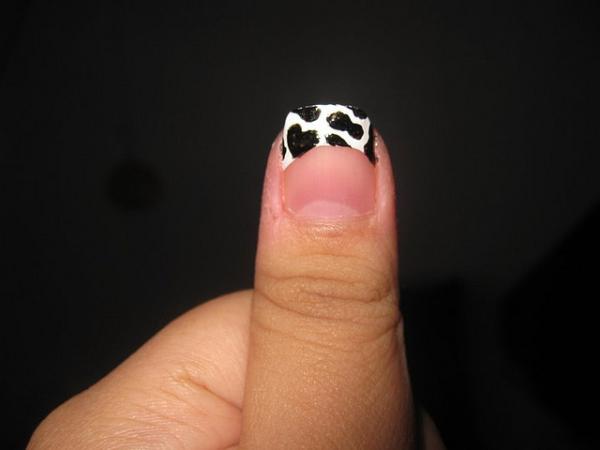 Newspaper Nail Tutorial
Show your reader instincts and turn pages in style with newspaper-print nail design.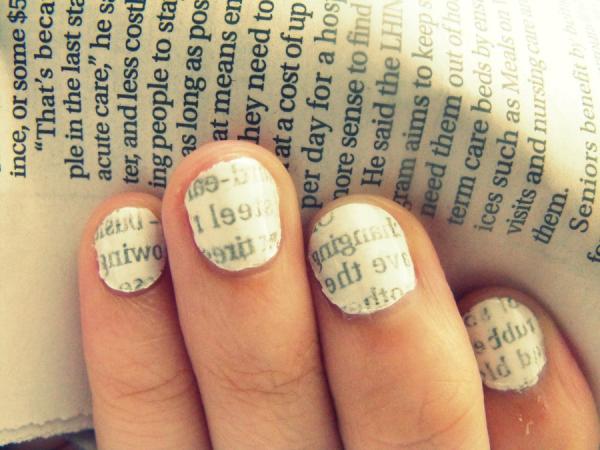 My Nail Polish
Put on different color on each nail and then draw random styled stripes.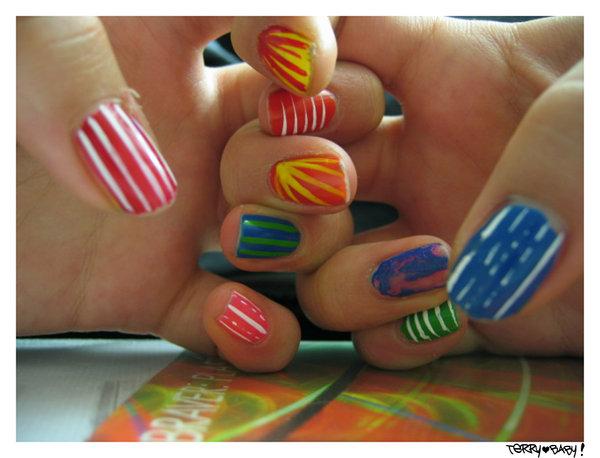 North Carolina Tarheels design
Cute symbols, initials and patterns on blue toe nails.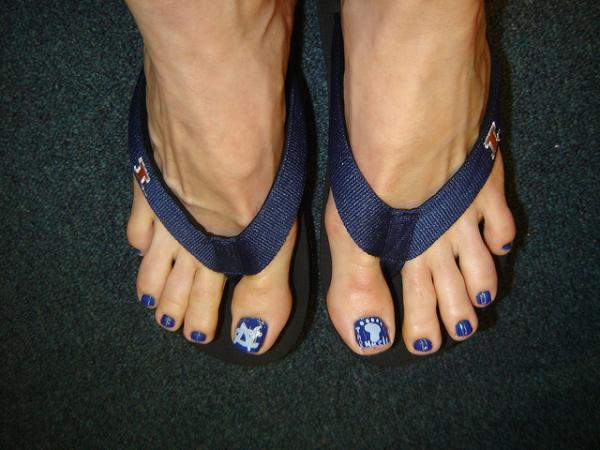 North Carolina Tarheels design
Cracking Nail Polish
Fashion your nails with wild leopard print spots on yellow color base.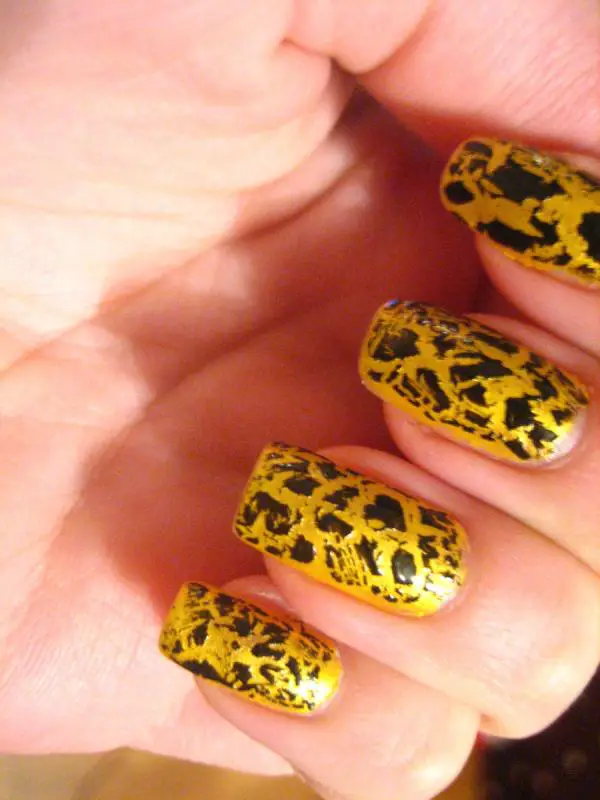 Cracking Nail Polish
Chanel Nail Design
Flaunt your favorite luxury brand logo as a chic nail design.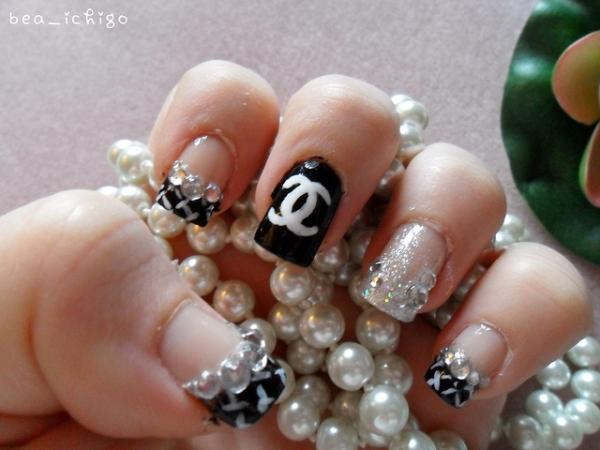 Beautiful Brown Nail Polish
Glossy long nails dipped in sexy dark brown shade and embellished with white flower print.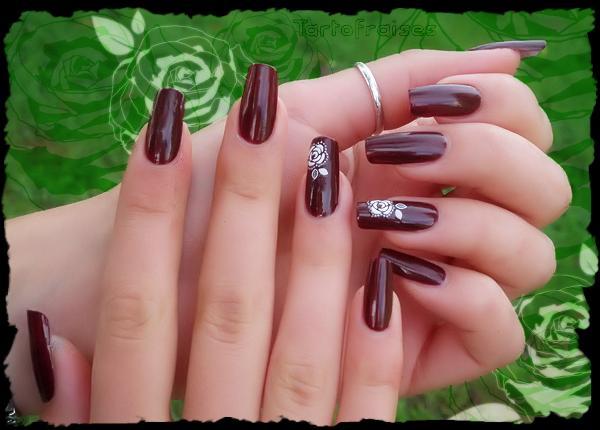 Black Satin Nail Design
Match your little black dress with crystal studded black and white design.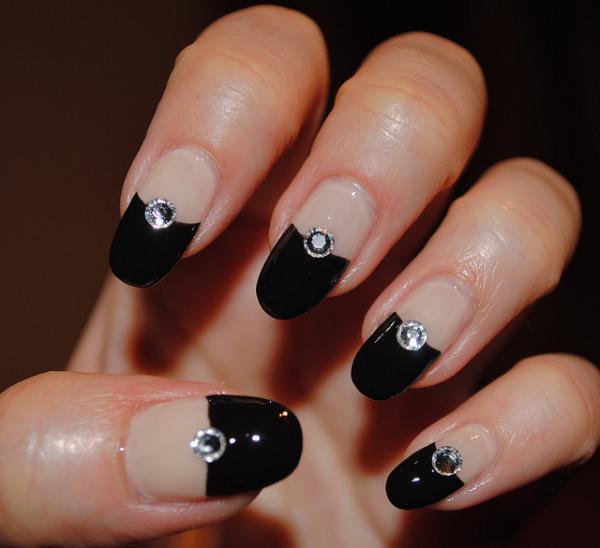 Nail Design
Wear a colorful tribal pattern to go with your wanderers' special road trip.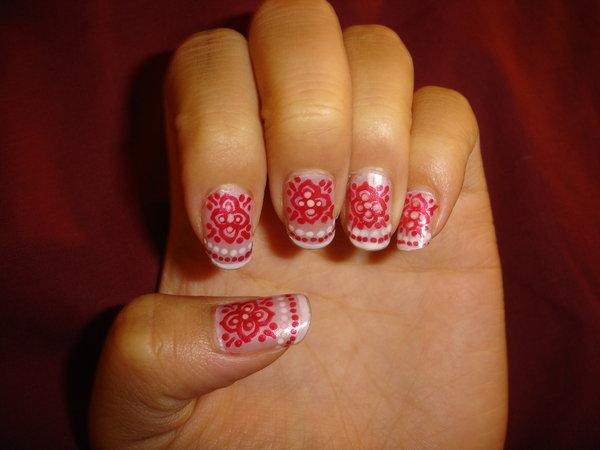 Colorful Leopard Printed Nails
Colorful leopard print design looks like gems embedded on white nails.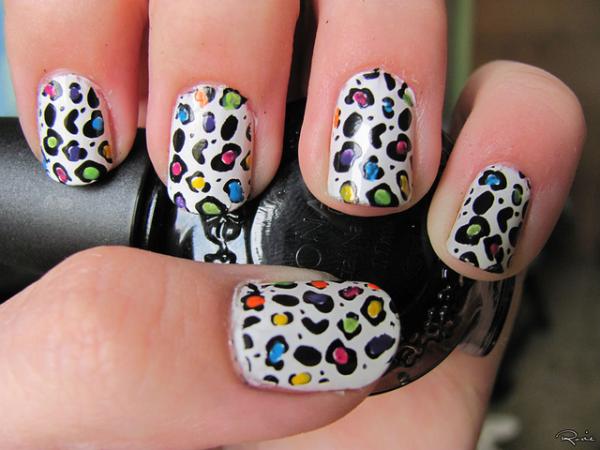 Colorful Leopard Printed Nails
Vroom Nail
Adorable pink nails with white polka dots design.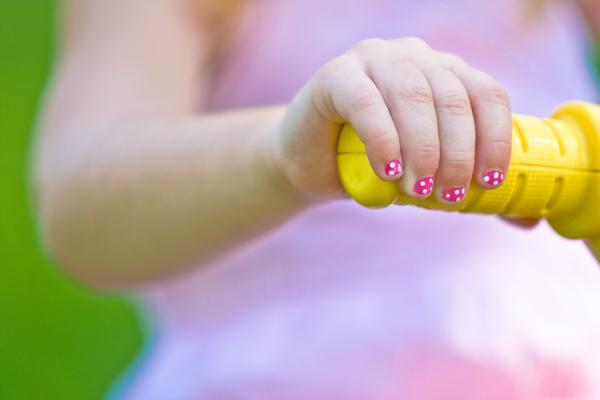 Lickatung Nail Art
Funny Lickatung from Pokemon serving inspiration for an adorable nail design.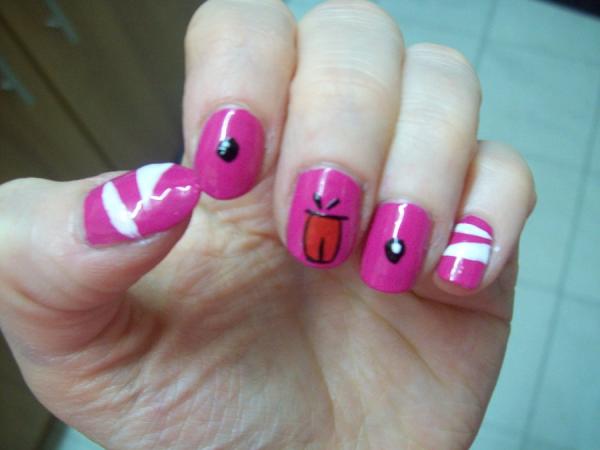 Nail Art Cogumelo
Cute Super Mario mushroom nail design in red and white.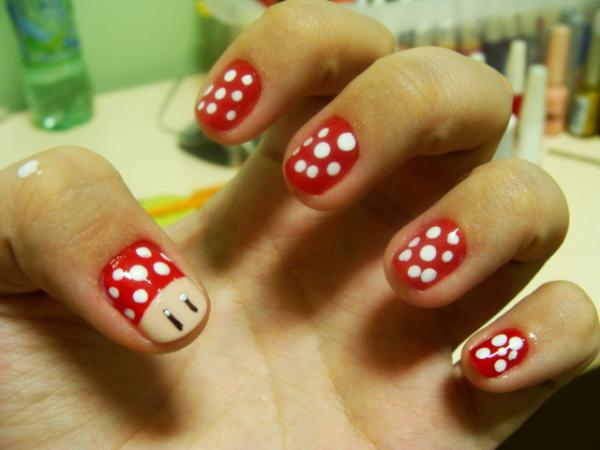 Watermelon Nails
Watermelon nails to welcome and celebrate then onset of summers.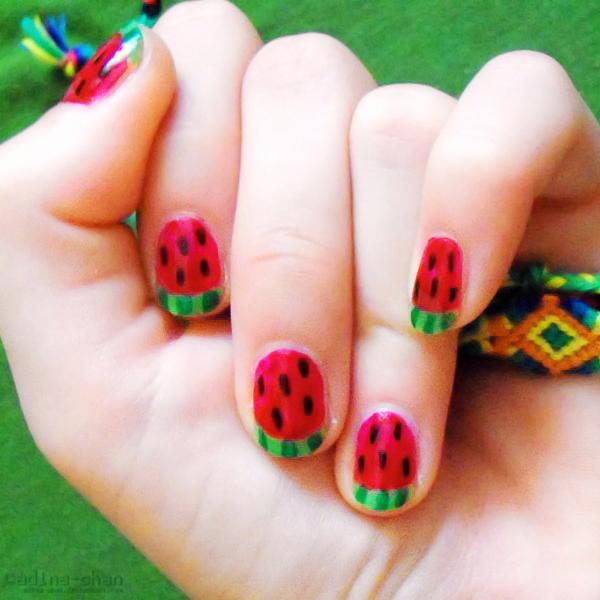 Flowers And Pink
Sweet white flowers on lovely pink base on the nails.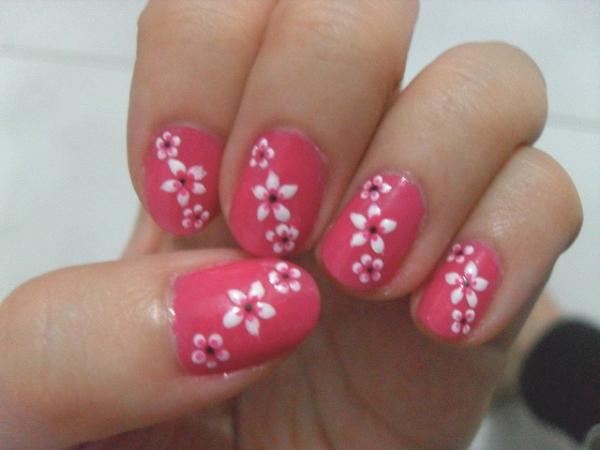 Barcelona Nails
Cheer for your favorite team Barcelona with their jersey print on nails.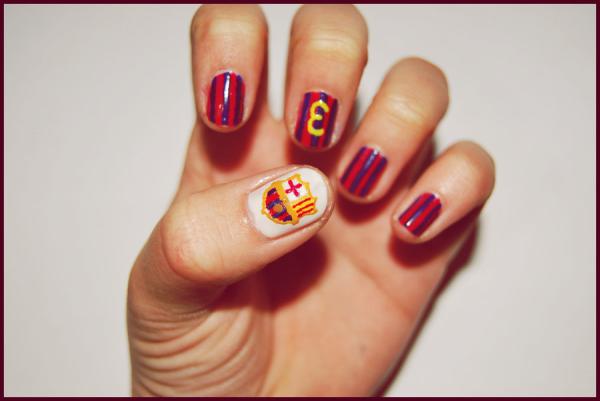 Zebra French Tip
Well shaped nail tips painted in zebra print design.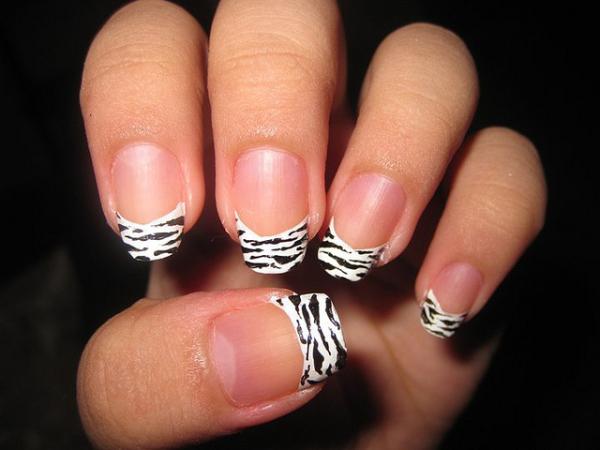 Catching Dreams
Simple yet ritzy design with stripes and some glitter.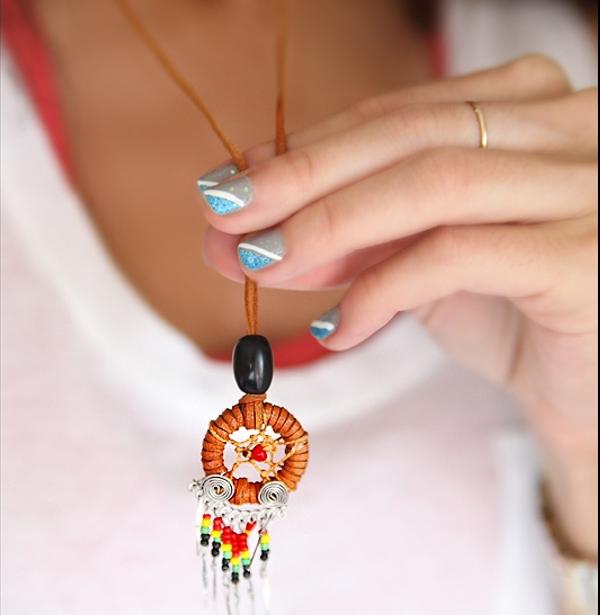 French Manicure
It is an affluent design and you may only get it from a professional nail salon.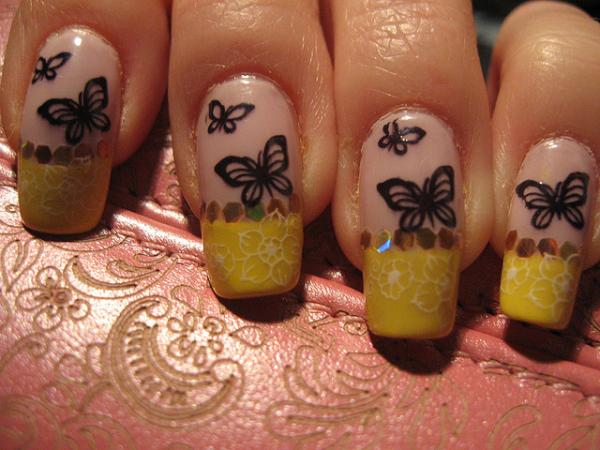 Corset Nailpolish
Sexy red and black corset design for an immensely fashionable nail design.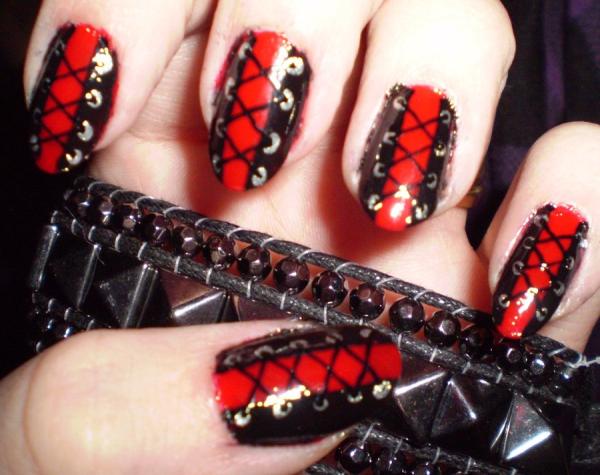 Marine Blue Nail
Marine blue nail tips with stars outlines to honor the Marine corp.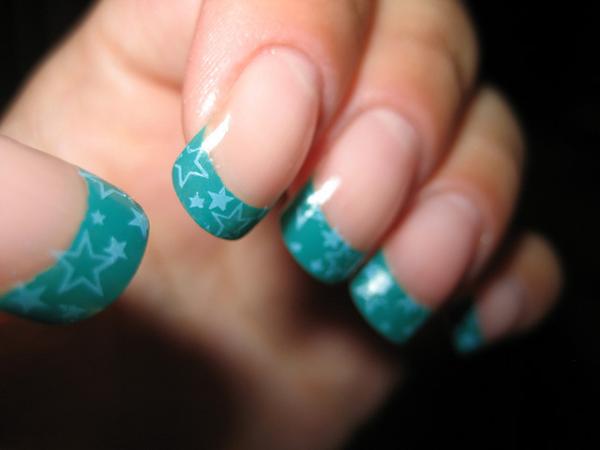 Ladybird Nailpolish
Bleeding red nail design paired with black nail tips replicating ladybirds.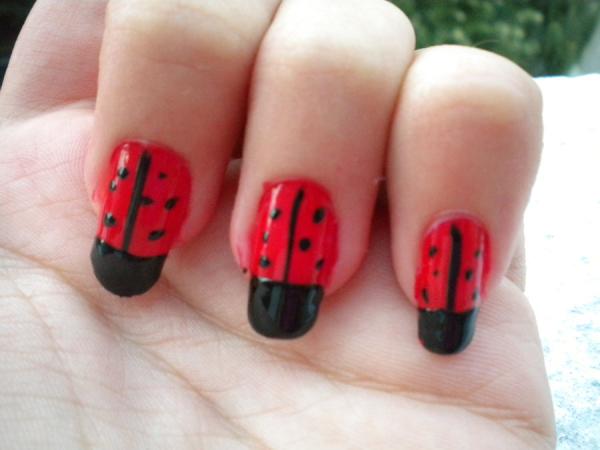 Dandelion Nail Art
Reflect belief in inner purity with a sparkling pearl white floral design.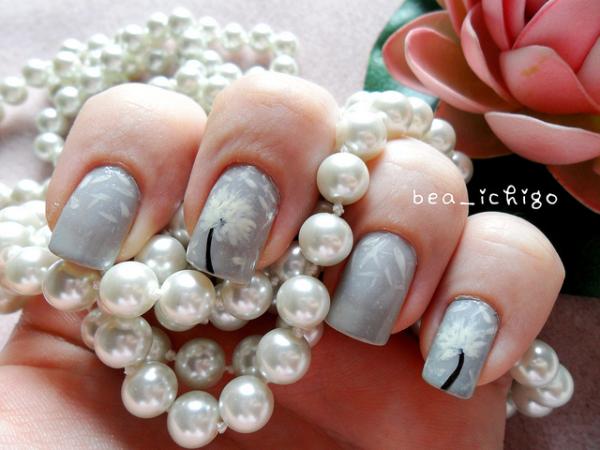 Quick Dry Nail Polish
Keep it simple with a latest and an exclusive shade, which hasn't reached your peers yet.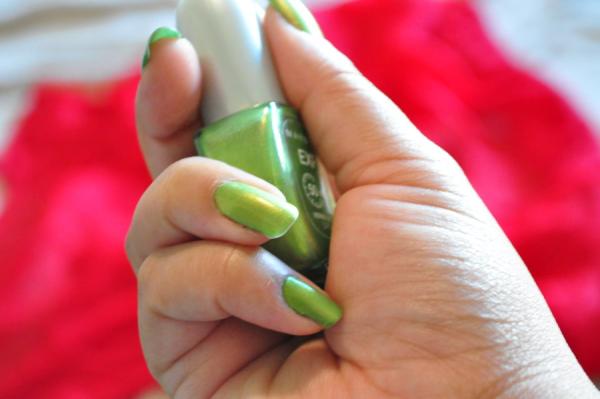 Calgel Nail Polish
Cute 3D flower and fruits in soft glittery pink nail base.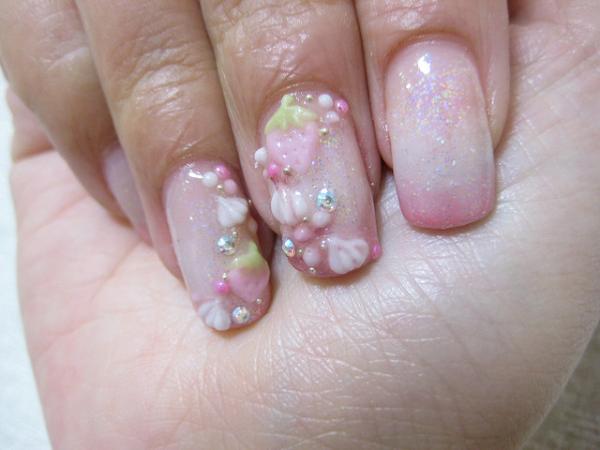 Spring Flowers Nailpolish
Glossy glittering pink with 3D floral nail art design.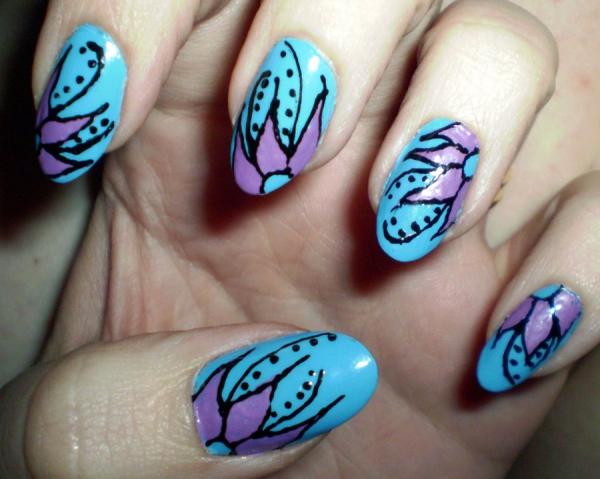 Cool Nail Polish
Sleek spring flower pattern with black waves on white base.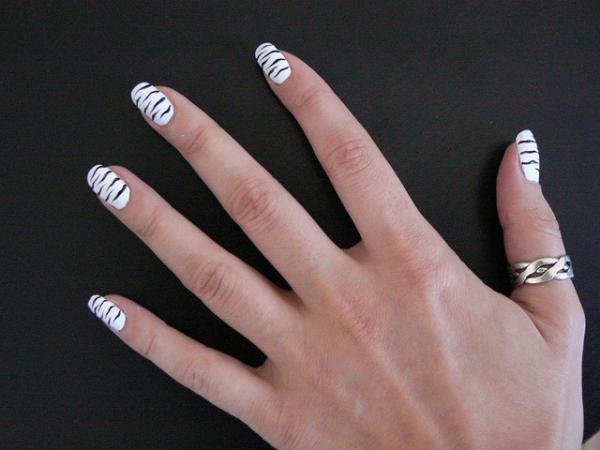 Hearts And Polka Dots
Get all the colors of your dress in your nails for an outstanding fashion statement.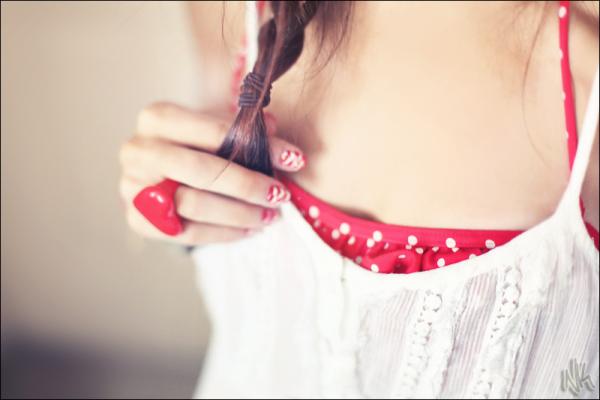 Ravenclaw Pride Nail Polish
Get your initials shine on your nails in grand sparkling shades.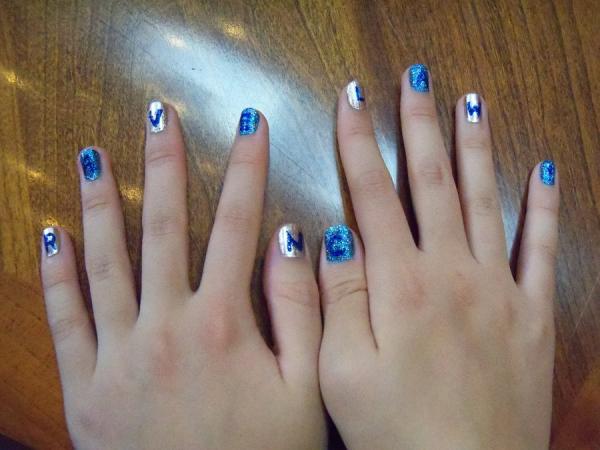 Crazy Scotch Tape
Long black nails shut off with crazy scotch tape pattern.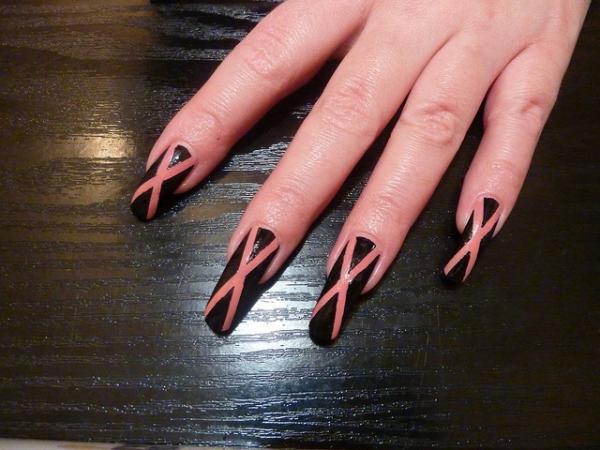 Black And White
Get your nails to reflect an ultimate contrast with black and white.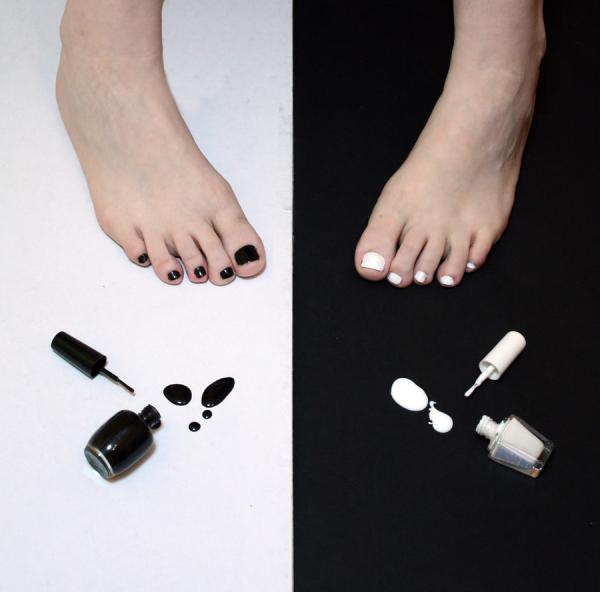 Flower Nail Polish
Try out creating custom floral designs on your nails using different colors.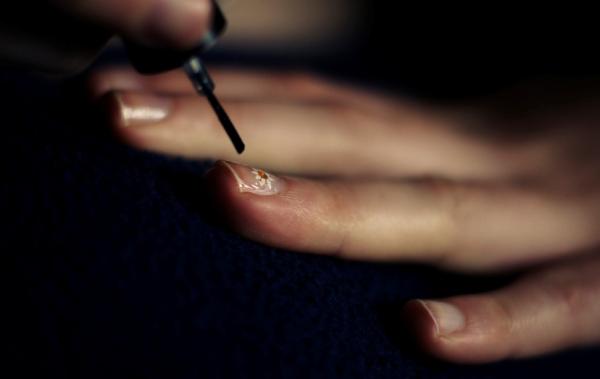 Facey Nail Polish
Cute emoticons stuck on lovely looking nails.