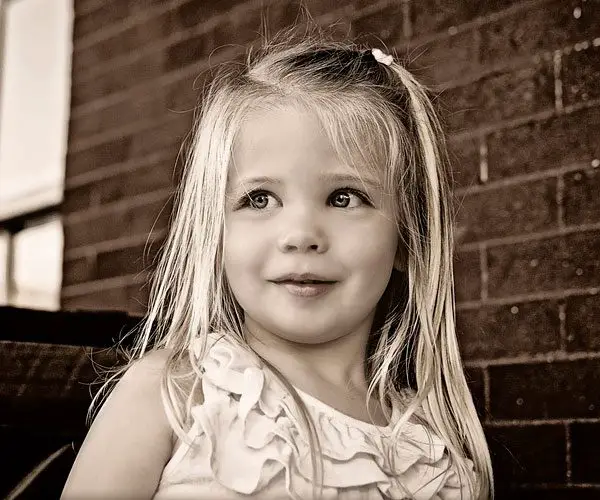 Little girls may look like angels but they do love to have fun. Cute Little Girl Hairstyles let them enjoy their time outdoors or with the family dog without their hair getting in the way. If you have a little girl you can decide whether to keep her hair short, medium length, or long. There are many ways to style hair for a little girl to look sweet and pretty. Use colorful bow clips and little girl hair accessories that keep the hair in place making for a neat look.
If your little girl has soft warm curls you can get her hair styled short to fall a little below her ears, and pin her front hair to one side. For slightly longer hair pull the hair up into a fluffy pony that sits on top of the head. Ponytails look really cute on little girls with long hair. You can make sections in her hair and have ponies on both sides, tied with cute bows. You can also give your little girl an open hair look with a single pony on one side, or go for a simple braid that starts high up on the side of her hair. For toddler girls a side pinned style is just right to keep those soft baby curls in place. To get your little girl looking trendy get her hair styled in bangs that end a little above her eyebrows. A side pony with deep front bangs is a sweet little girl hairstyle. Narrow braids also look great, and you can go for that classic style of braids hanging down on both sides if your little girl has long hair.
If you like this article, you might be interested in some of our other articles on Cute Girl Hairstyles, Hairstyles For Kids, Emo Hairstyles For Girls and Cute Hairstyles For Girls.
Blonde Cute Hairstyle
A long strand of little girl hair is tied on the side in this long hairstyle. Check out the cute little hair strands brushed over one side of the forehead.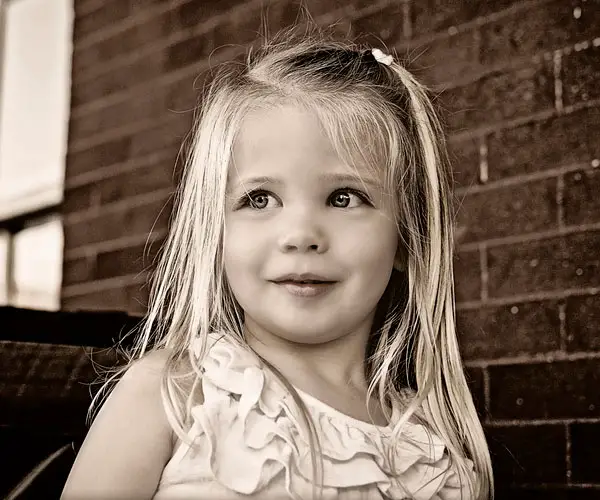 Dandelion Breath
Sweet little bangs and a cute pony hanging down at the back make up this little girl hairstyle for long hair.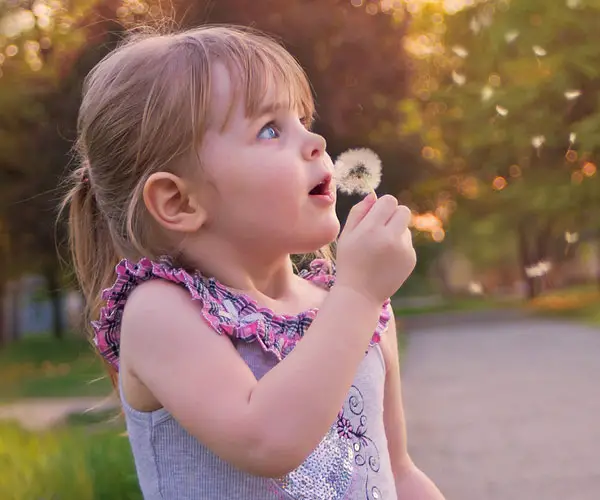 Little Side Ponytail
A stylish long side pony hangs down to the shoulder of this little girl with her deep front bangs completing the sweet look.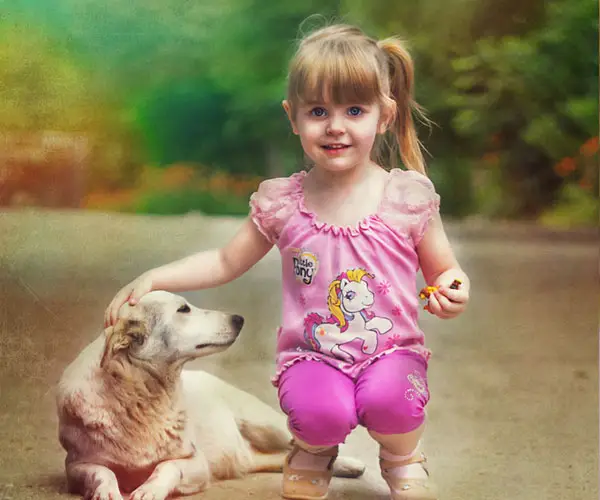 My Little Princess
Little locks and waves for a little princess look super stylish and adorable on a special night. Little girls do love to dress up!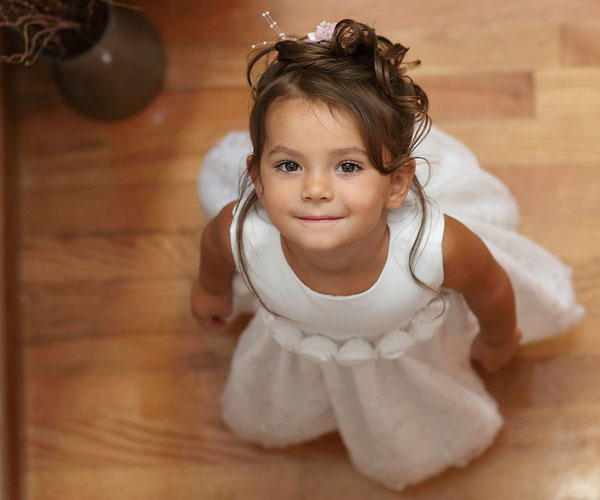 Sweet Brown Hairstyle
Check out this adorable side parted hairstyle for brown wavy hair. With the cute clip in place the style is neat, sweet, and just right for a little girl.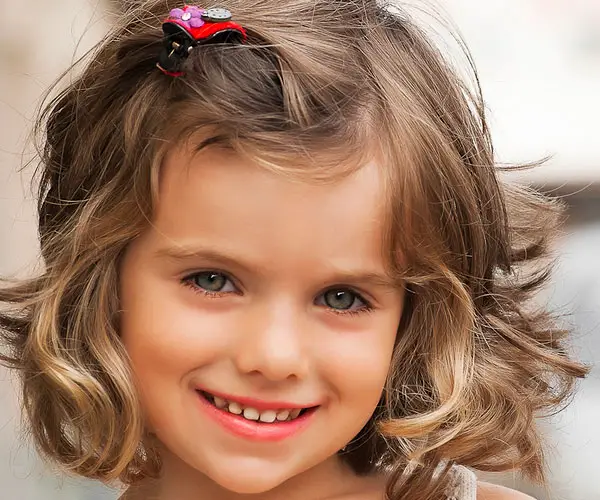 Little Girl Hairstyle
This little girl has her hair cut in trendy layers making her blonde tresses shine. The front hair is pinned back for a cute and comfy look.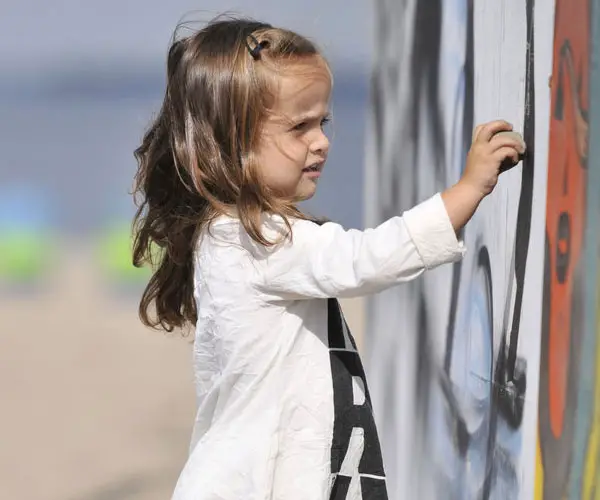 Little Girl Hairstyle
Rain Is Fun
Soft blonde curls dance on both sides of her short hair as this little girl enjoys the pitter-patter of rain through the glass.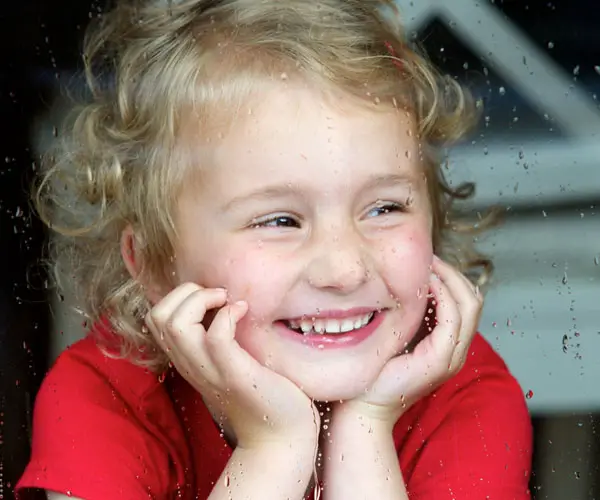 Lollipop Happiness
Hair side parted with a pretty little clip and the long tresses left to hang over the shoulder in adorable soft locks, this is a beautiful little girl hairstyle.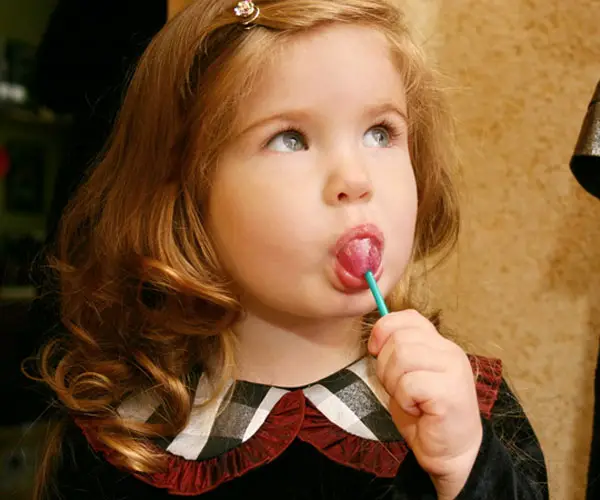 Little Buns Hairstyle
Two little buns sit on both sides of the head of this fashionable little girl dressed in a cute evening blue frock.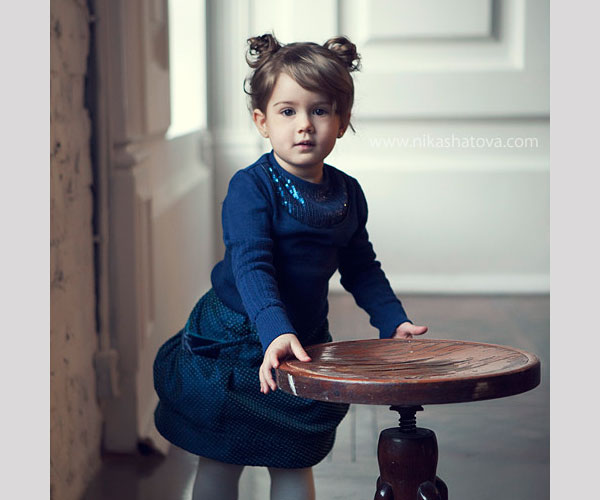 Duck Feeding Time
This is a little girl hairstyle that just reaches a little below the shoulders for a free-spirited look.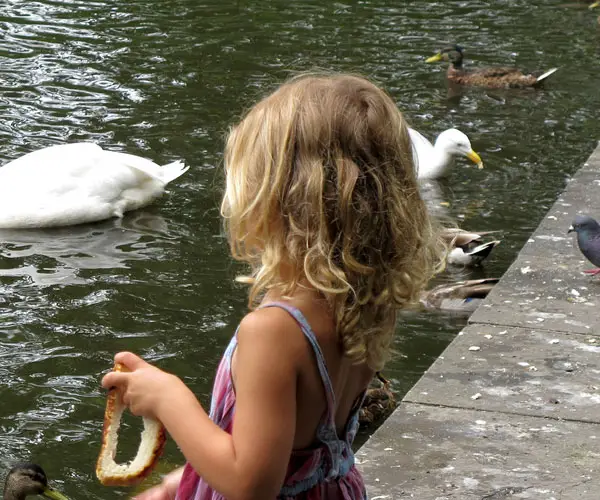 Little Polka Dotted Girl
When your little girl has such pretty long blonde hair you simply cannot resist pulling some of it up with a cute pink hairpin.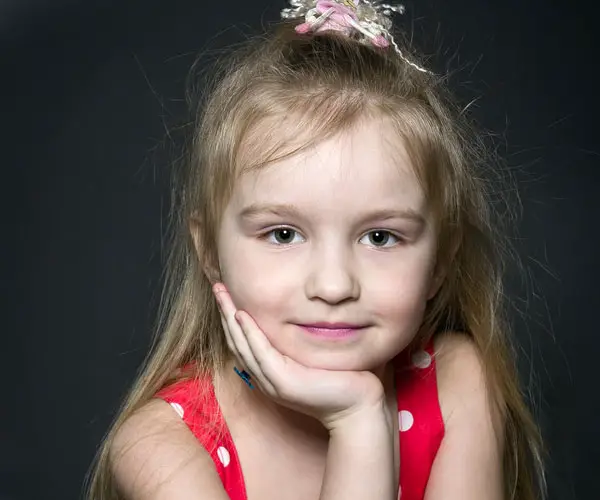 Happy Dark Hair
Brushed and ready to shine this cute little girl's dark, thick, and long hair looks happy enough to dance.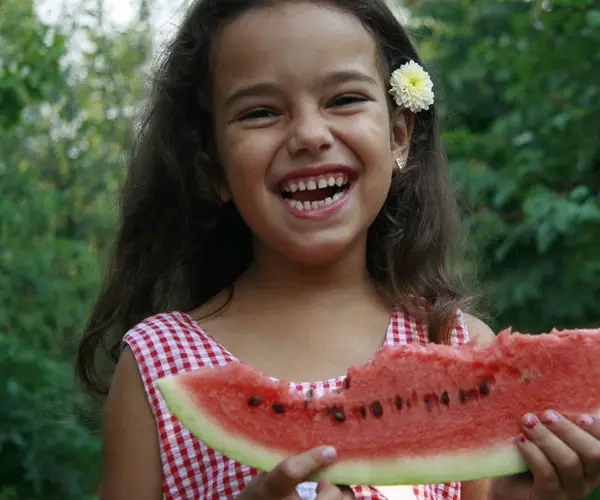 Little Girl Hairstyle With Bangs
This short blunt cut goes well with the soft rounded features of a little girl, while the deep front bangs are an extra dose of cuteness.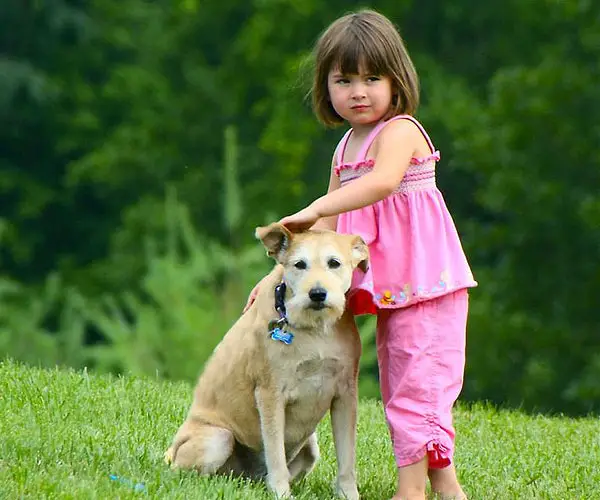 Little Girl Hairstyle With Bangs
Laughing Little Girl
Dark long hair dances down to the shoulders while the front hair is styled into trendy bangs a little above the eyebrows in this little girl hairstyle.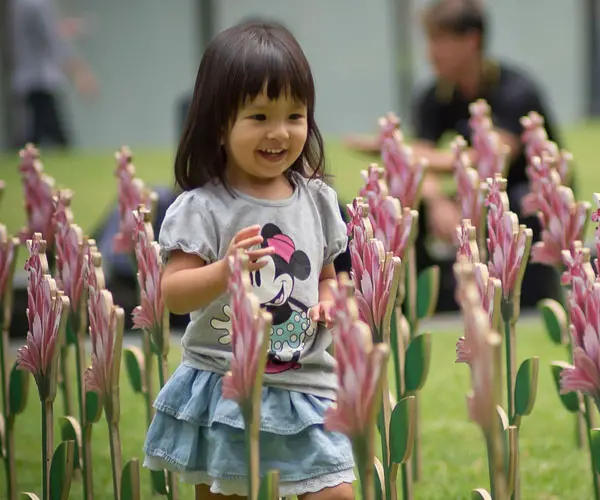 Laughing Little Girl
Little Girl Dancing Hair
Her long dark hair with a touch of wave dancing with freedom and joy in the breeze this beautiful girl seems to enjoy the outdoors with all of her little girl heart.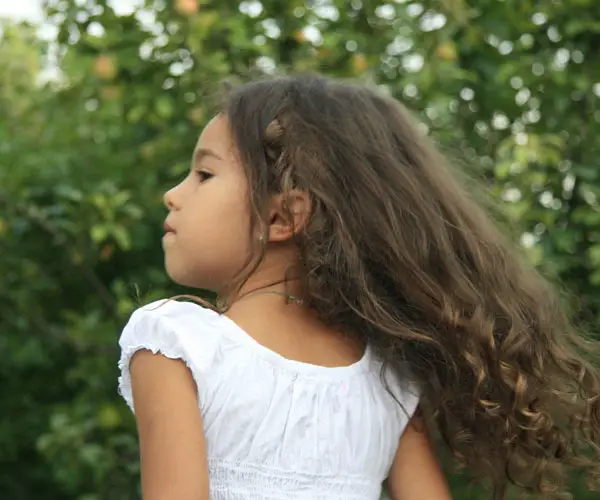 Blonde Updo For Little Girl
The side parting arranges the hair across the front while the back is made into a cute little girl updo for this pretty little blonde haired girl.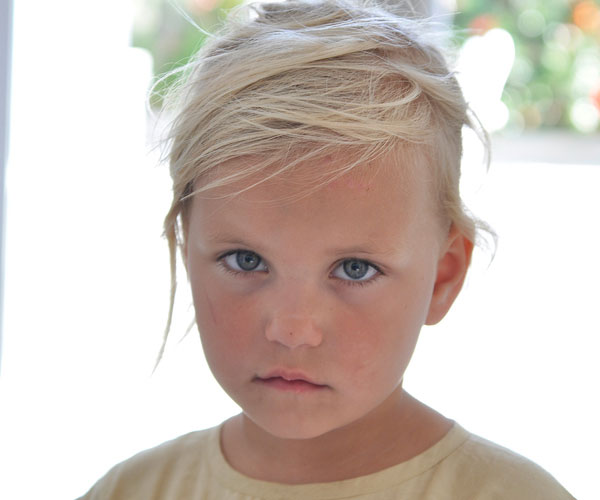 Afro Little Girl Hairstyle
Wild Afro curls fly all around her face as this warm faced kid laughs her little girl laugh. Check out the bright orange clip pinning the hair above her ear.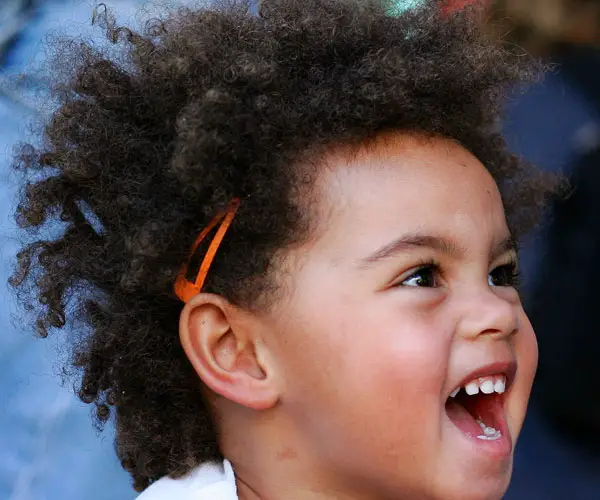 An Odd Angel
The long layered hairstyle with a touch of wave looks really cute on this little angel with a pout.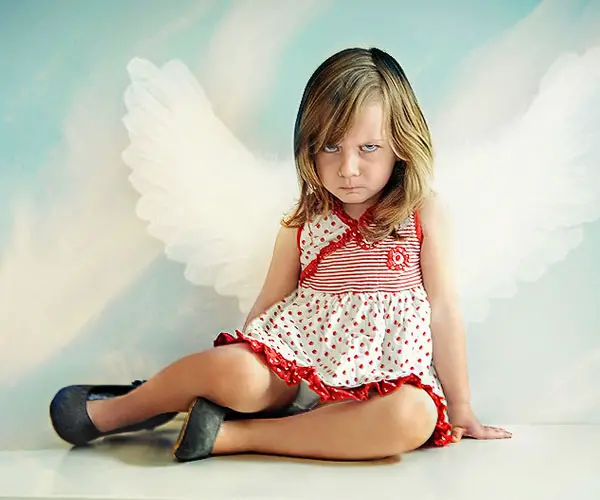 Red Poppies Little Girl
With her side parted hair styled in waves, this little girl looks fresh and natural with red poppies as her hair decoration.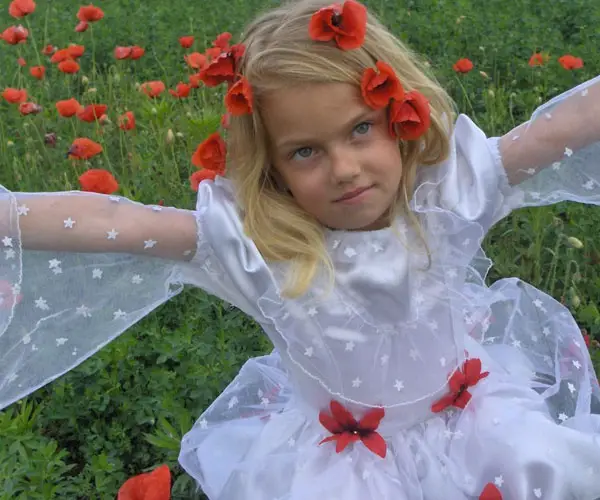 Darling Hairstyle
Soft and light, kiddie hair looks great when it is cut in front bangs. In this long hairstyle the little girl's front bangs fly in the wind while the hair behind is pinned back.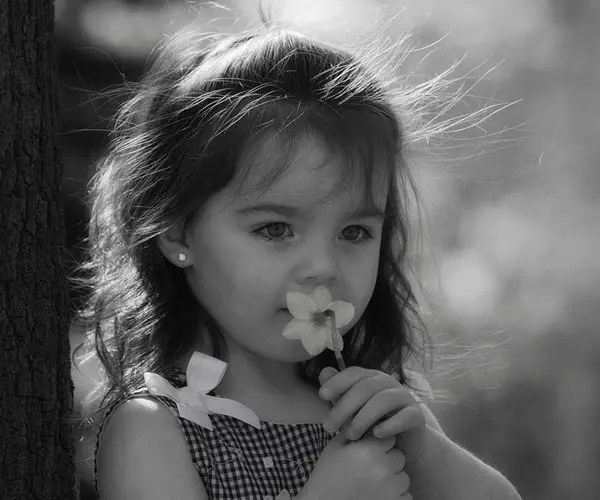 Darling Hairstyle
Little Girl Braids
The side parting and two long braids hanging down on the sides of her body makes up this clean and sweet little country girl hairstyle.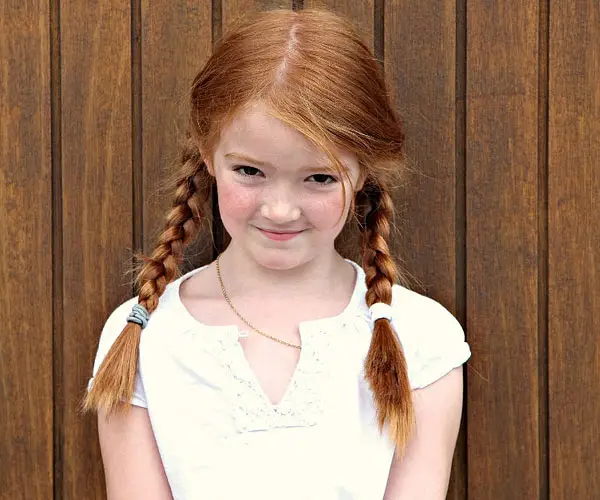 Little Angel Locks
Baby curls sit on both sides of the head in this short hairstyle for a toddler girl. The adorable pink side clip completes the look.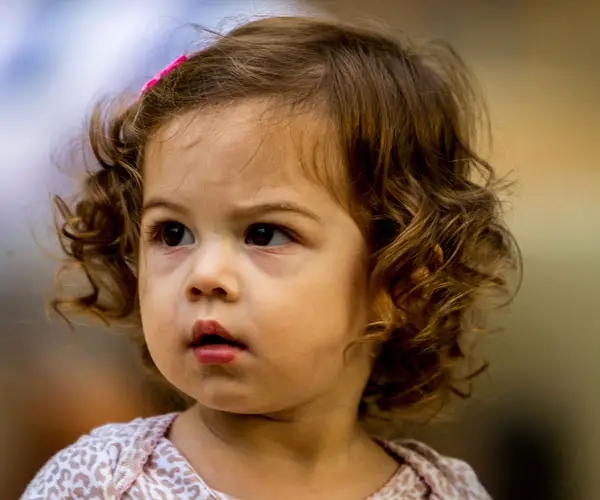 Little Angel Locks
Playful Little Girl
This little girl gets all fashionable with her long hair divided in sections and pulled neatly into place with clips and rubbberbands.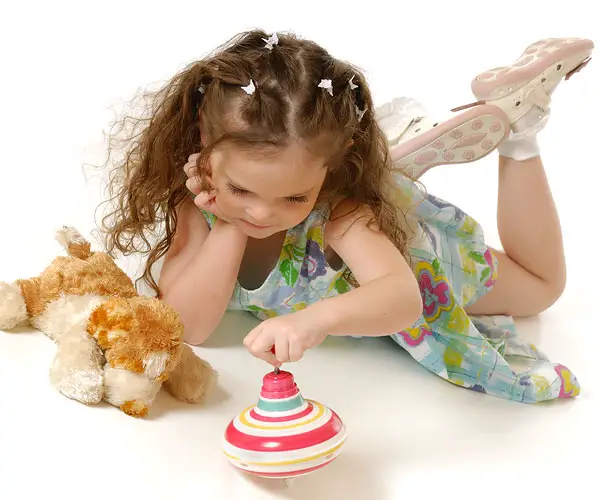 Little Girl Ponytail
This little girl has her front hair cut in a deep fringe with the rest pulled up in a high pony for a full day clean look.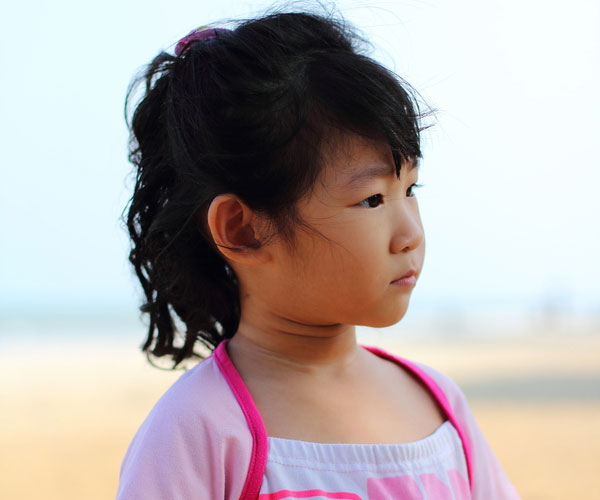 A Little Braid
Golden blonde locks shine on both the shoulders of this little girl while her hair is side parted with a pretty side braid hanging down on one side.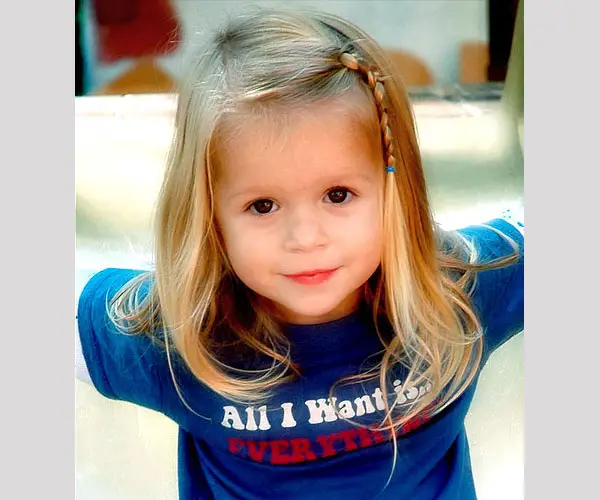 Red Bow Little Girl
For a look that is clean and non-fussy baby curls can be pulled up in a high pony above the head like this. The red bow is just the cute icing on the cake.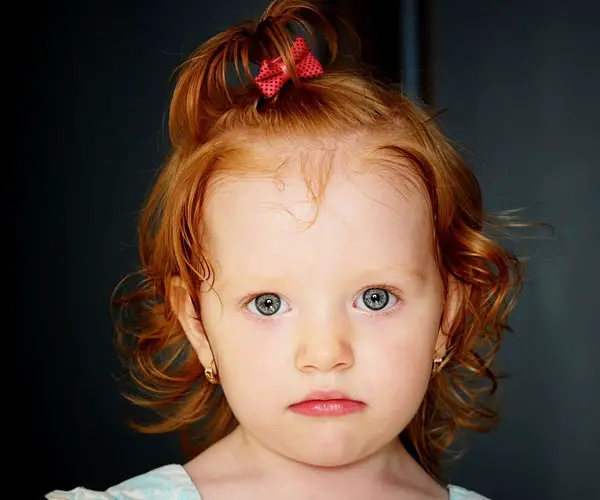 Two Cute Ponytails
The hair is side parted with two side ponies hanging down making for a fashionable and clean look for this little girl.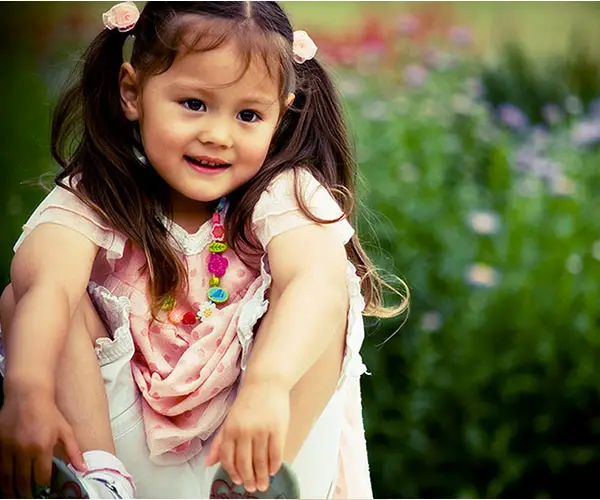 She's Sunshine
The pony is made a little towards the back letting the front curls dance in this warm brown little girl curly hairstyle.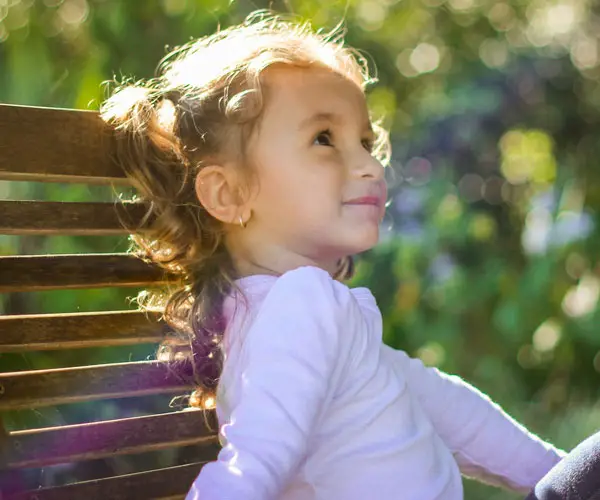 Little Country Girl Hairstyle
This is a great little girl hairstyle that looks sweet and is easy to maintain. Straight hair is cut to a little below ear level with a hint of layers.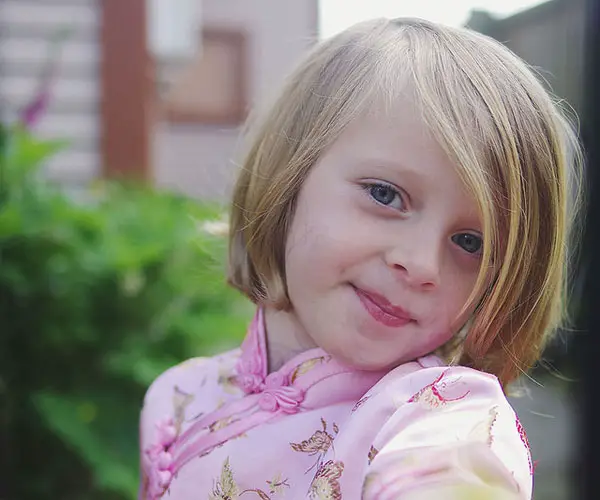 A Little Back Pin
This back pinned hairstyle keeps a little girl looking neat throughout the day. The hair reaches down to the middle of the neck in a rounded blunt cut.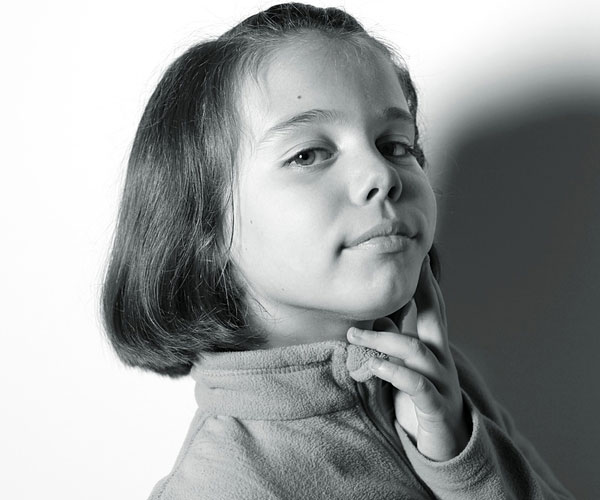 Little Girl In Pink
Long deep bangs styled in a cute inverted V shape look great on a little girl. The bangs are shorter at the center and get longer on the sides of the forehead.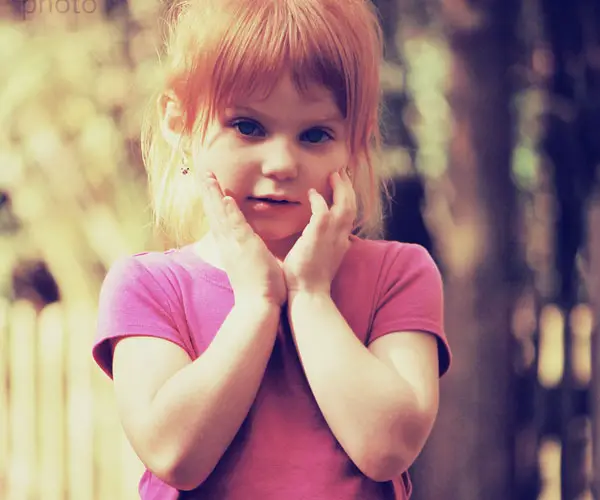 Lilac Little Girl
This Chinese cut hairstyle with deep front bangs and a rounded look at the back is a cute little girl hairstyle.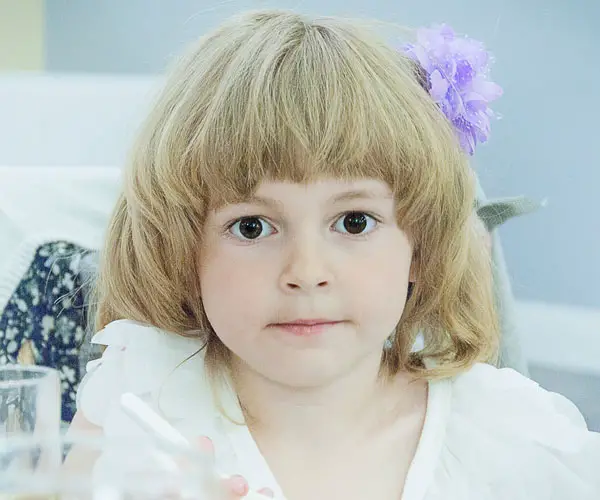 Sweet Flower Girl
The back hair is styled in a soft round to let the pretty waves shine in this little girl hairstyle.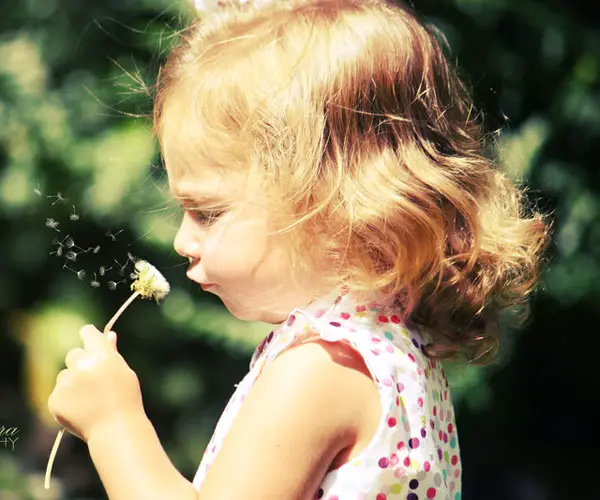 Little Beach Girl
Gorgeous locks trail way below the shoulders of this little girl with her back pinned hairstyle making her look like a little model.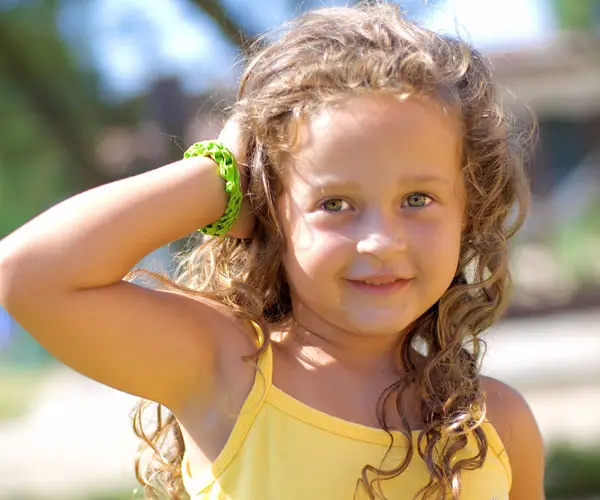 Lovely Hairstyle
A deep front fringe and high ponies tied on both sides of her hair bring out the shine in the eyes of this baby girl.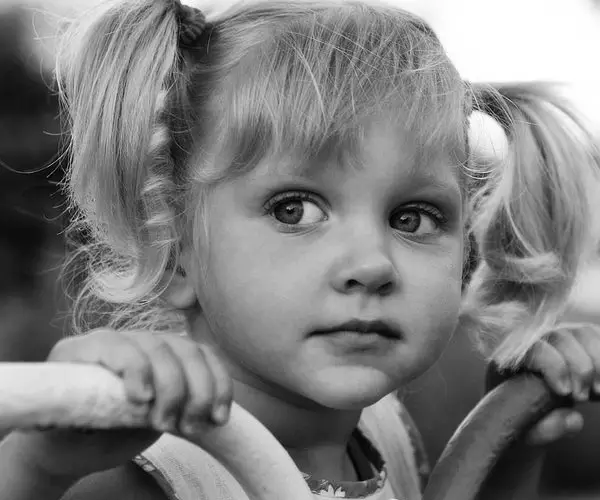 Warm Angel
This little girl gets stylish with her back hair tied to let the tresses fall down her shoulders. The deep soft front bangs completes the look.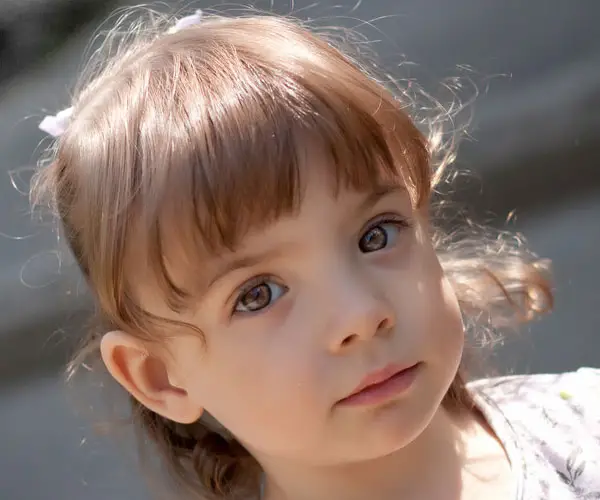 Little Pink Tutu
Straight black hair looks great styled with deep front bangs and a short layered little girl haircut with a cute pink side bow.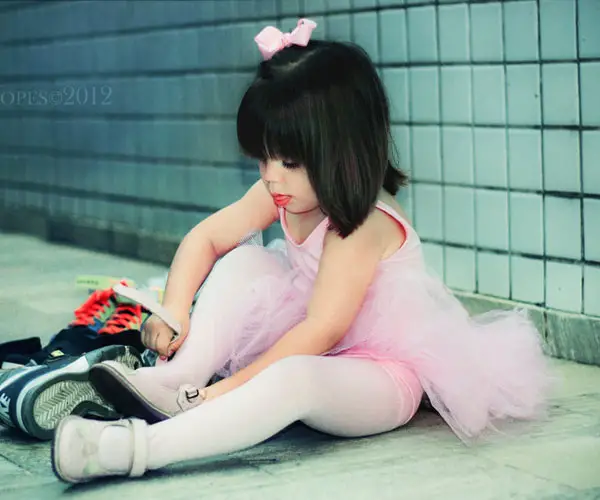 Little Lass
This beautiful little girl lets her amazing brown curls fall down both sides of her face for a sweet and old-fashioned look.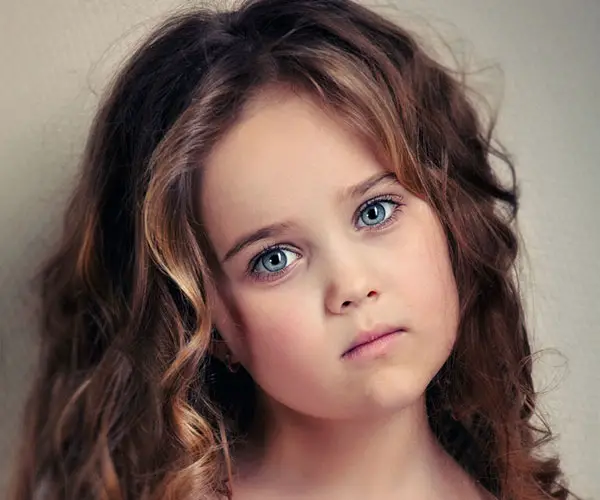 Up To Mischief
The blonde fringe looks delightfully naughty on this little girl with a short hairstyle as she sticks her tongue out in an adorable manner.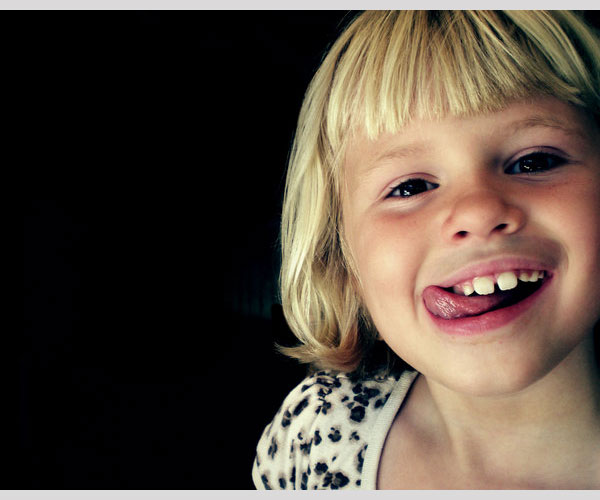 Orange Delight
The long hair is parted in a section in the middle of the head to let the front bangs cover the forehead in this long hairstyle for a little girl.