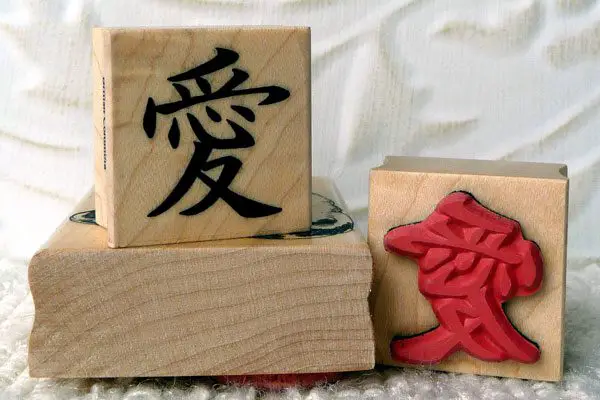 Japanese is an elegant language that looks graceful in the written script. With soft rounded shapes and sharp edges the Japanese language symbols are artistic.Written in the Kanji script a Japanese Symbol For Love is ancient yet has contemporary attraction.
A perfect blend of old style calligraphy with the modern belief in universal love, Japanese symbols for love is the perfect blend of aesthetic beauty and symbolic meaning.
The Kanji script has been around for centuries adding to the beauty and history of the Japanese symbols. Holding a world of meaning in their beautiful designs Japanese symbols have gained a tremendous popularity among both, men and women.Trending in various ways, such as; in body art, decorative items, romantic memoirs, or a pretty pendant, Japanese symbols can be an incredibly meaningful way to show the affection and bond between lovers. In bright colors or a simple monochromatic black, set with glowing stars or simply traced in flowing ink, Japanese love symbols highlight beauty and art.
If you like this article, you might be interested in some of our other articles on Pictures of Music Notes, Pictures of Trees, I Miss You Pictures and Dance Pictures.
Wood Kanji
Black ink is a beautiful color for a Kanji symbol of love. Done on a matte wood surface this is a classy look.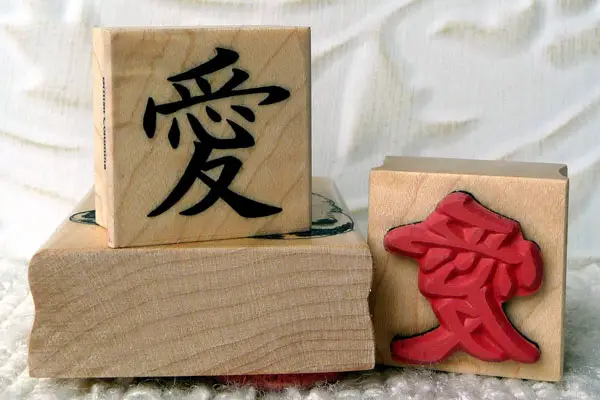 Love Expression
The Kanji script is integral to Japanese culture. Here you see a unique new style with the symbol cut into the metal, which may be used as pendant or a key chain.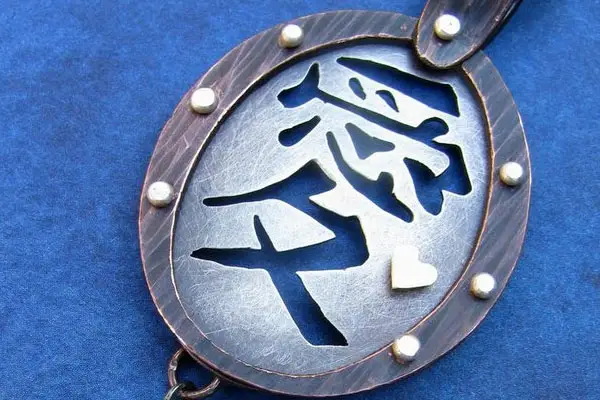 Ink Style
The Kanji symbol of love looks perfect in flowing ink. Done in black this is a traditional representation of the symbol.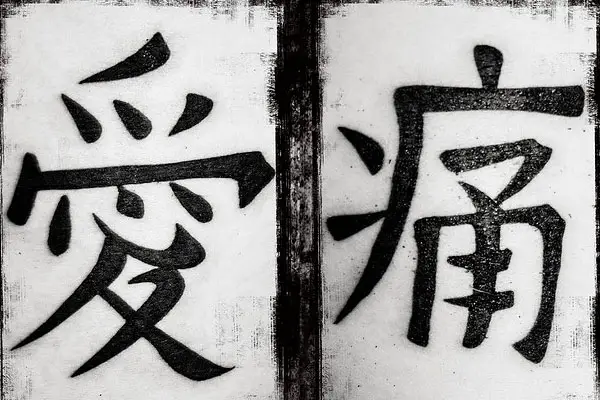 Love Round
Love makes the world go round. See the beautiful lines of the Japanese symbol etched in black on a circle reflecting perfection and life.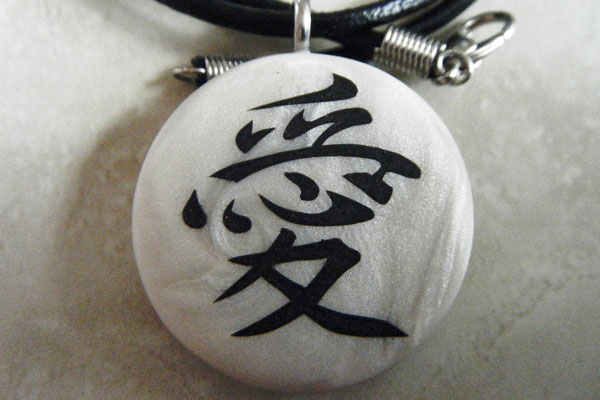 Deep Blue Love
The rich blue surface goes perfectly with the smooth lines,curves, and petal shapes in this Japanese symbol of love.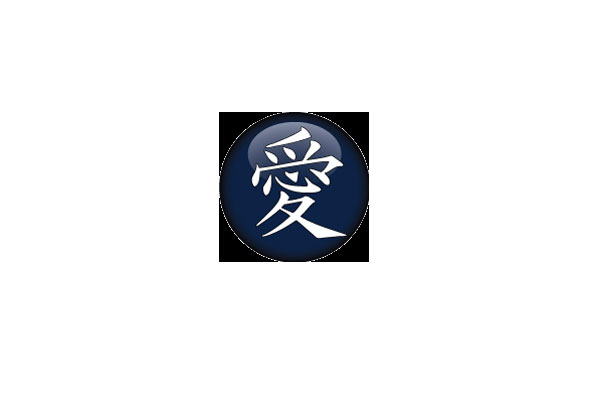 Love Symbol
With soft round shapes and straight lines this 3D style symbol is a Japanese expression of love.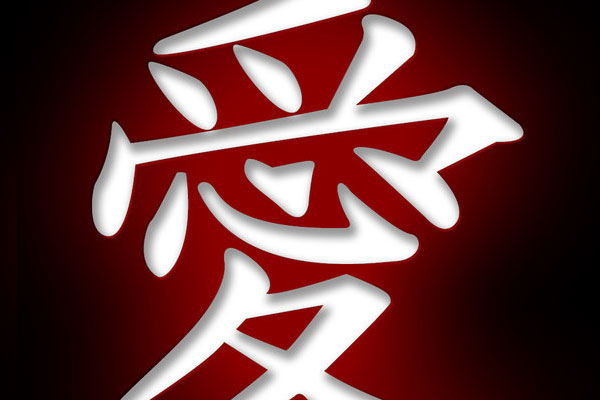 Elegant Symbol For Love
Small and set off with lines this is an elegant symbol of love expressed in the Japanese style.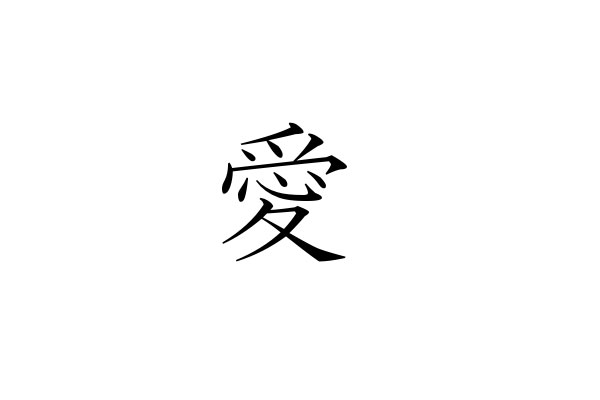 Kanji Black Symbol
This is a beautiful modern symbol of love. The pixellated effect is edgy and stylish on the black lines.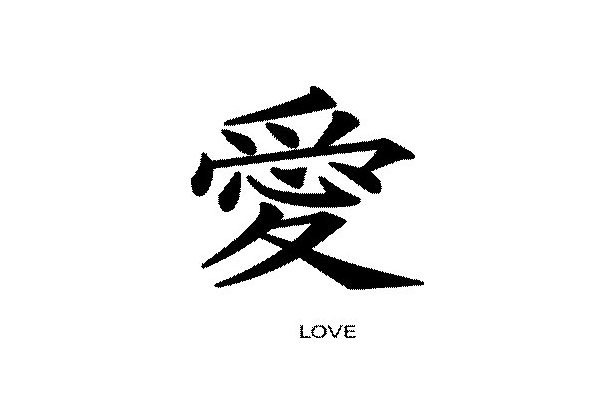 Framed Kanji Symbol
The Kanji symbol of love looks great when you frame it up. Try a white background with a black flowing script for an elegant look.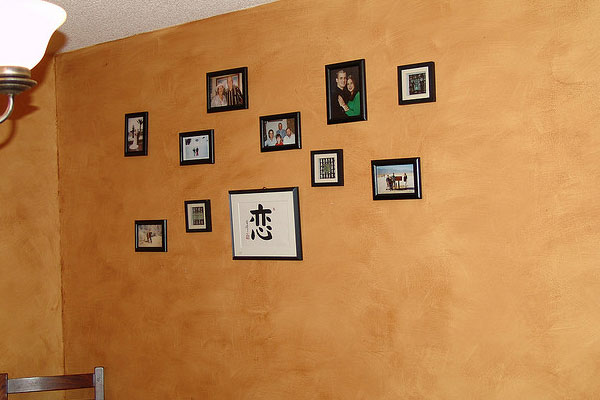 Graphic Design Kanji
The strong lines of the Kanji symbol of love look awesome when they are styled in black and white. The play of white looks startling with the black backdrop.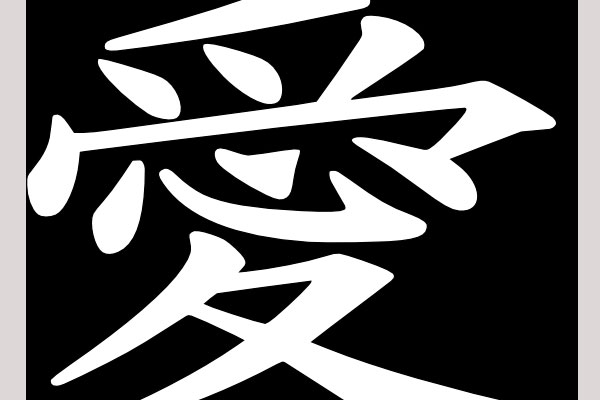 Orange Life Symbol
Breaking away from the traditional black this Japanese symbol of love glows in vibrant orange.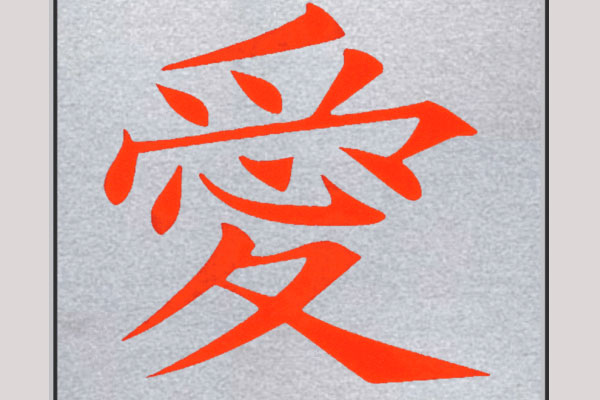 For Love
The slanted straight lines and strong curve across the design makes it a powerful symbol of love.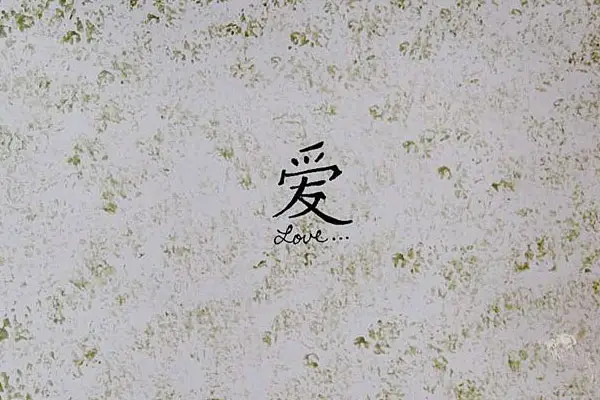 My Love Symbol
The Japanese symbol for love is beautiful when etched out on a metal surface. Check it out on this pendant.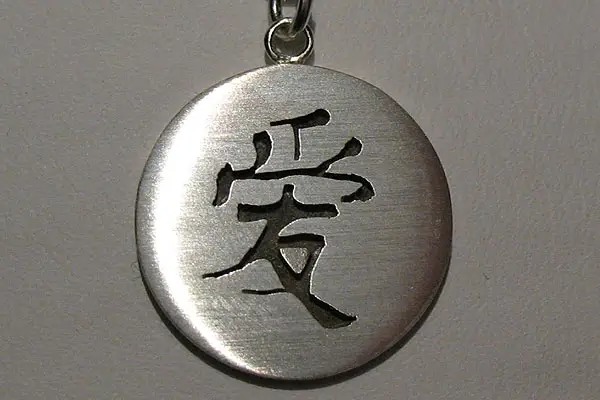 Symbol of Passion
Red brings out the powerful lines of the Japanese symbol for love. Set in a black background it has a really dramatic effect.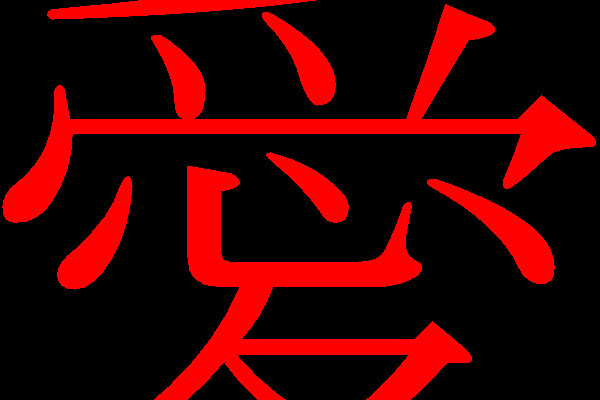 Watercolor Symbol
This is a symbol of love painted with watercolors. The strong lines are balanced by the soft flow of the watercolor to make a beautiful piece of art.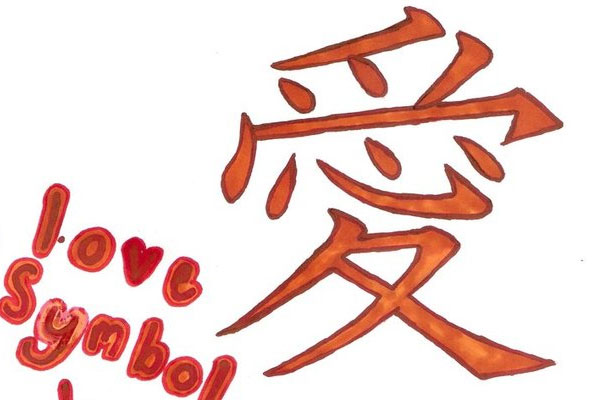 Watercolor Symbol
Modern Love
This is a black traditional Kanji symbol of love with a twist. Note the pink outer lines adding a dramatic modern touch.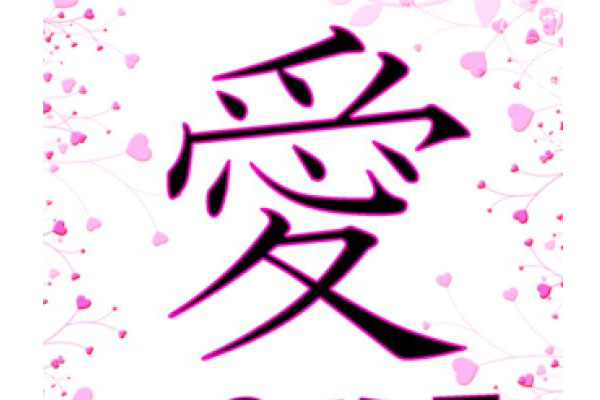 Shades Of Love
Red and purple shade this beautiful symbol of love. It is a Japanese symbol that expresses the strong passion and gentleness of true love.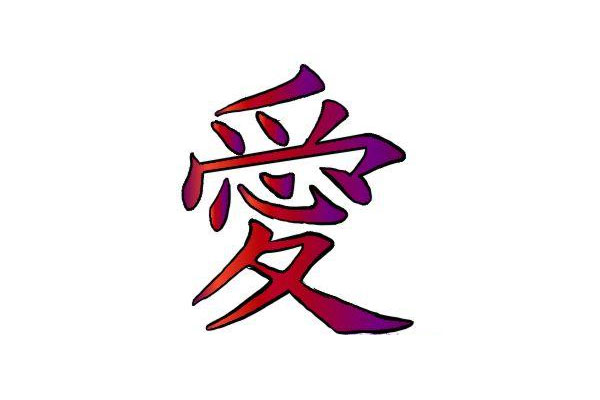 Love Flows
This is an elegant expression of the free and powerful flow of love. Styled in the Kanji script the effect is created with elegant black calligraphy.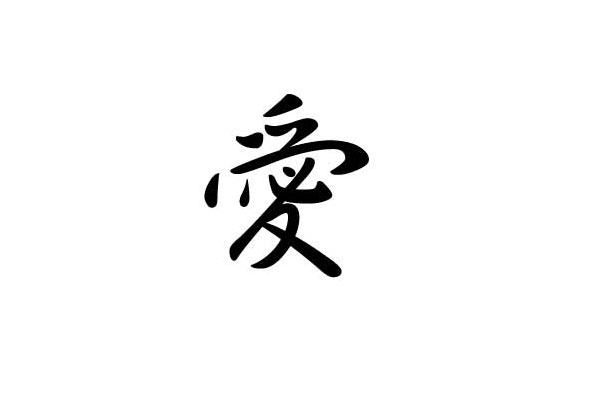 Art Love
The beautiful lines and shapes in the Kanji symbol of love make them artistic. Here is the symbol done with soft pencil shades to express the tenderness of love.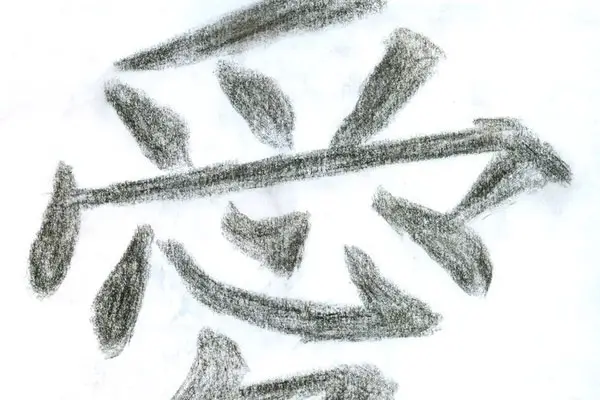 Power Packed Symbol
This small Japanese symbol expresses a world of meaning about the strength, richness, and beauty of love.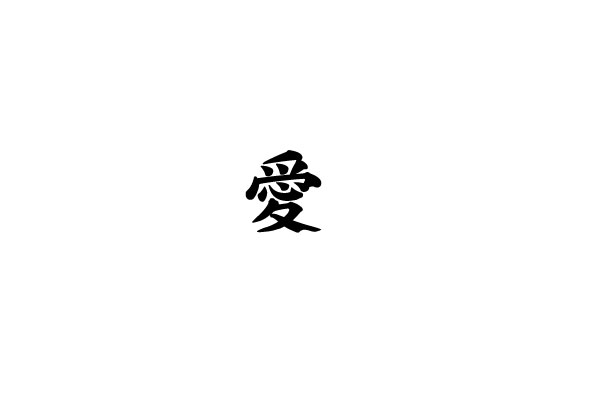 Power Packed Symbol
Red Love
Symbolizing intensity and passion red is a perfect color to express love. Expressed in the Japanese style it becomes even more powerful.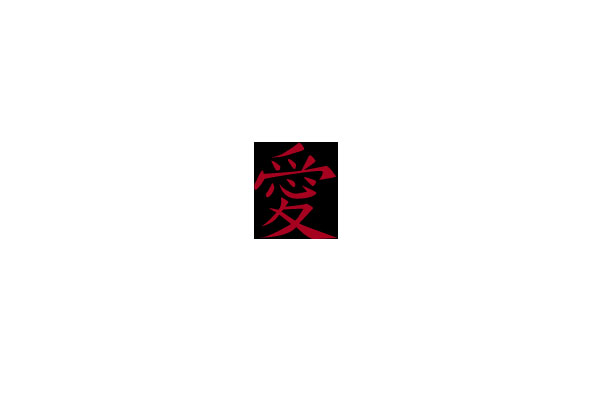 Light Symbol
Set in black a small touch of red looks truly elegant in this powerful Japanese symbol for true love.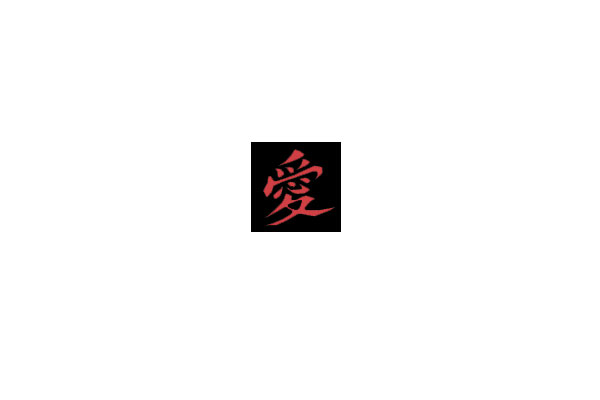 True Color
The Kanji love symbol with petal shapes and straight lines is an artist's delight. See it crayoned in soft red here to bring out the glow of love.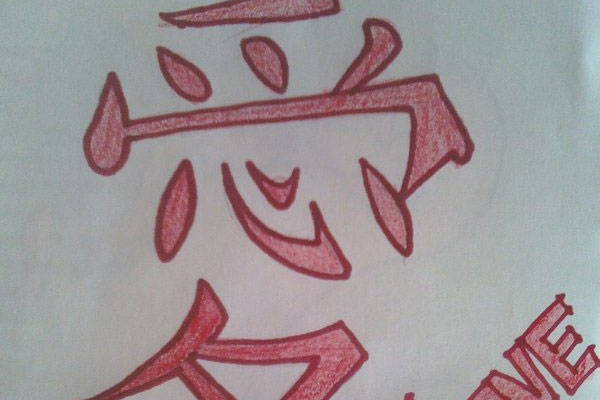 Universal Love
The Japanese symbol of love looks rich in this glittering style. The starry effect with dynamic shades of purple are an expression of universal love.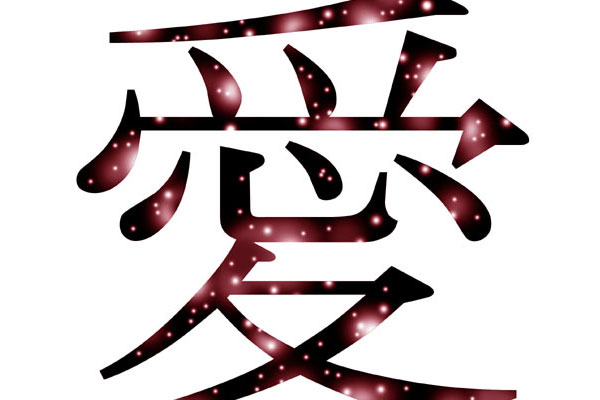 Delicate Love Symbol
The lines of this Japanese love symbol are painted with elegant and narrow lines, showing the delicate beauty of love. Delicate Love Symbol
Love In Style
This is a very stylish way to express the Japanese symbol of love. The black background freely plays in the space within the white lines creating an effect of a starry night sky.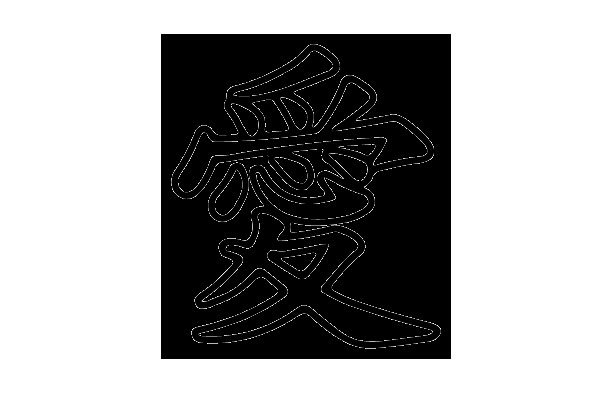 Japanese Meaningful Symbol
The strong straight line with petal shapes on either side point to the mix of tenderness and power in true love.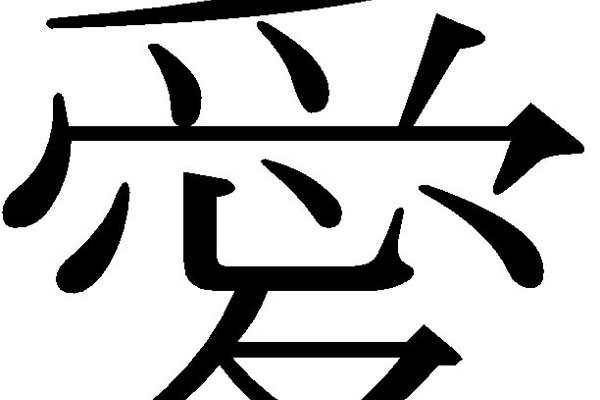 Pure Love
Styled with delicate lines and curves expressing beauty and passion this is a meaningful Japanese symbol of love. Pure Love
Shaded Expression
The dynamic effect of shades set off with glittering specks adds to the beauty of this Kanji love symbol.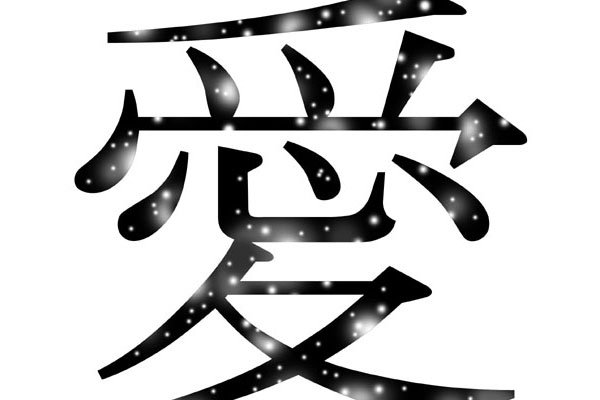 Love Is Perfection
Set in a circle that expresses perfection this is a Japanese symbol of love done in rich black.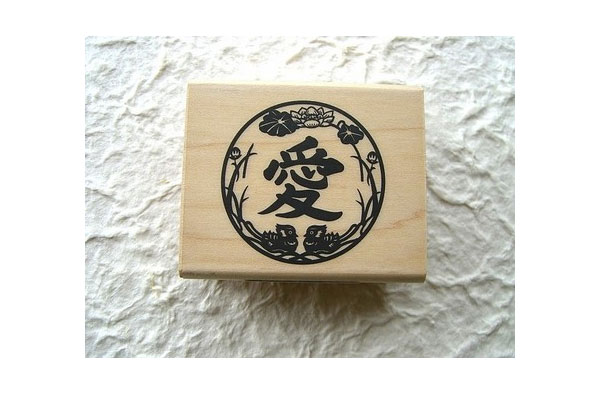 Love Natural Symbol
The delicate lines and design of curves bring out the natural beauty of this Kanji love symbol.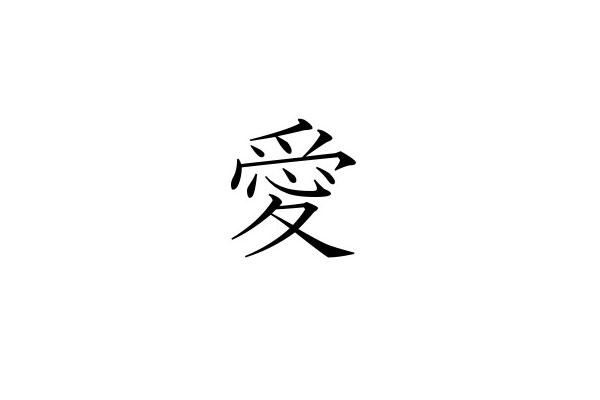 Embroidered Love
The flowing lines of the Japanese love symbol make it a perfect pattern for an embroidery.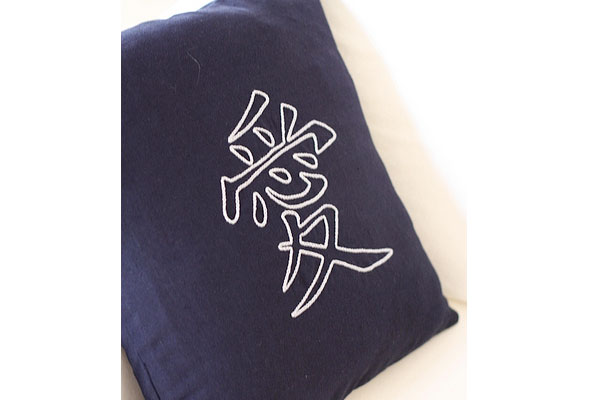 Love On My Wall
The Japanese love symbol combines beauty and balance with a strong curve expressing the bond of love as two people come together.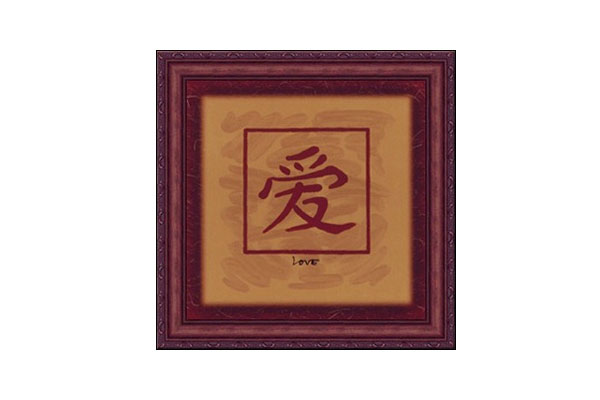 Love Is Strong
Set in stone this pendant with a rectangular design makes a powerful space for the Japanese symbol for love.