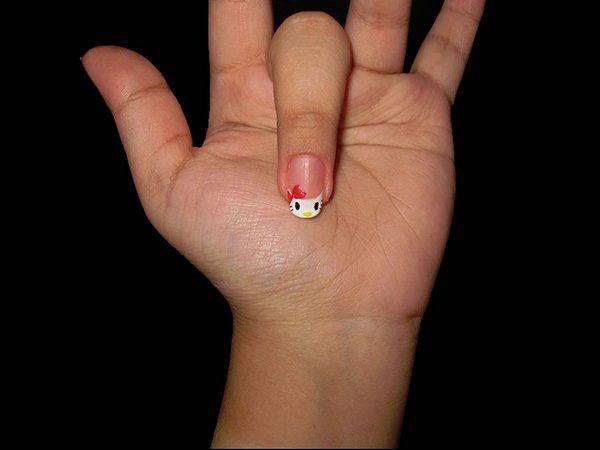 Girls love to decorate themselves and nail art is one very popular means that makes their soft and dainty hands look more charming. There are various types of designs that can be frequently seen on the nails of girls and women. The cute hello kitty nail designs are well-known for their adorable and sweet display. The lovely Japanese cat is a favorite with the fairer sex and they like to put varied designs on their fingers. Some of them are plain in outlook while some are quite elaborate. Some girls like to adorn all the fingers with such designs while some decorate only a few fingers.
There are also designs that use the hello kitty as a solitaire piece. Glittering stones and different types of color backdrops also form an integral part of the designs that have the hello kitty image as the theme. If you are a fan of these designs and searching for the latest trends then you are at the right place. Here we have a showcase that exhibits 26 cool nail designs of hello kitty. Take a look and bring the innovative touches to your fingers too. Enjoy.
If you like this article, you might be interested in some of our other articles on Nail Designs, Cool Nail Designs, Creative Nail Design and Easy Nail Designs.
Sweet Hello Kitty Design
Have a look at the small and neat hello kitty design adorning the tip of the middle finger.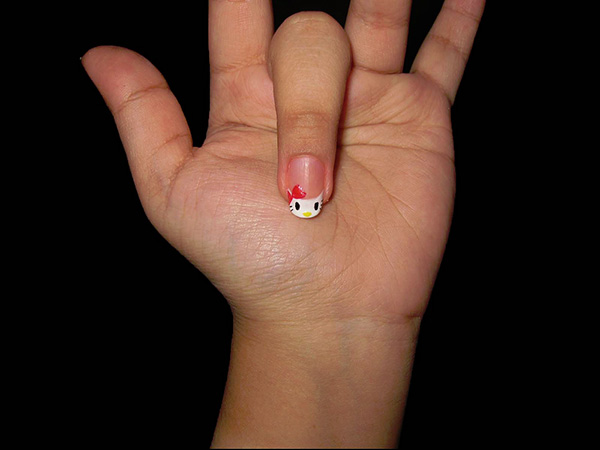 Hello Kitty Nails
All the nails of this girl are decorated with simple and sweet hello kitty design that looks very alluring.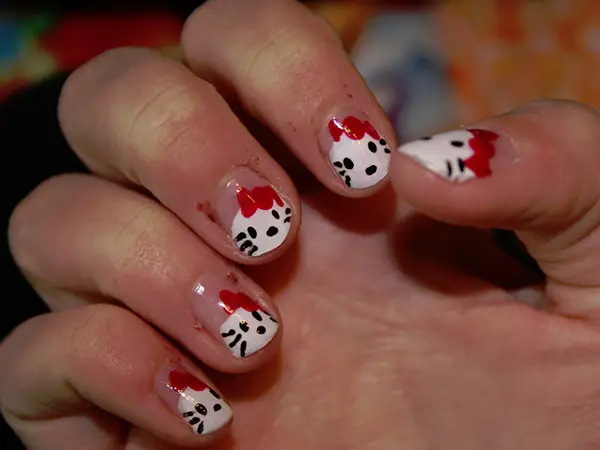 Stylish Hello Kitty Design
Hello kitty design in pairs, gracing both hands of the girl, look very cool. It has a sleek and sexy display.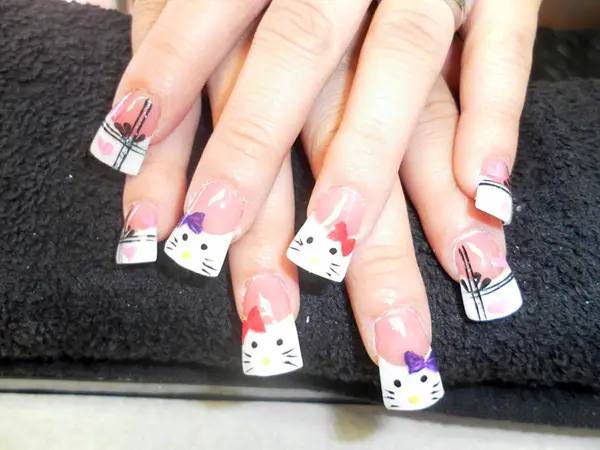 Endearing Hello Kitty Design
Look at the identical hello kitty designs that rest on the tips of all fingers. They look very natty and nice with the light pink foundation.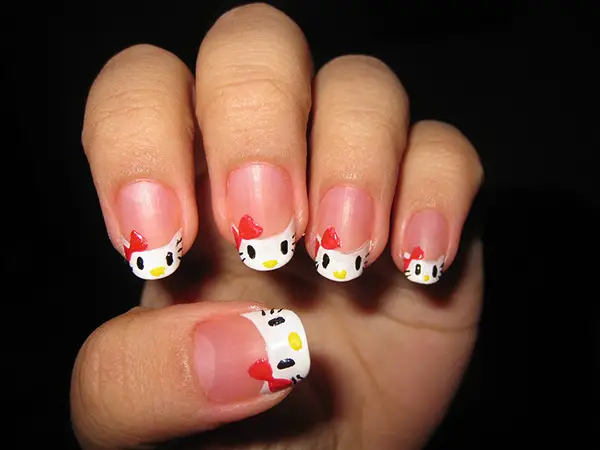 Hello Kitty On Tips
This is a mixture nail art form that uses the hello kitty design along with floral pattern to create a cool look.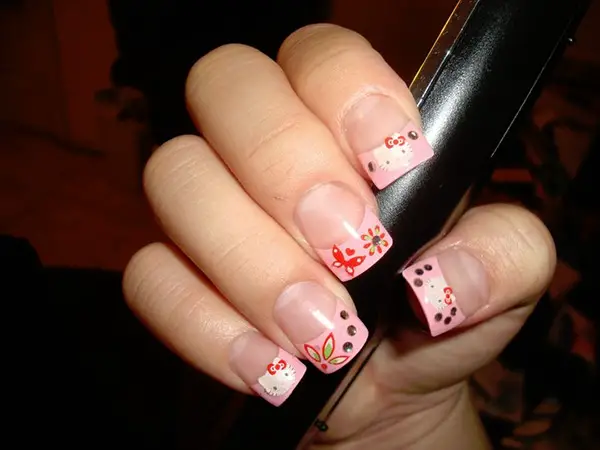 Lovely Nail Art
Take a look at the hello kitty design displaying red, black and white shades sitting on the tips that look very cute and charming.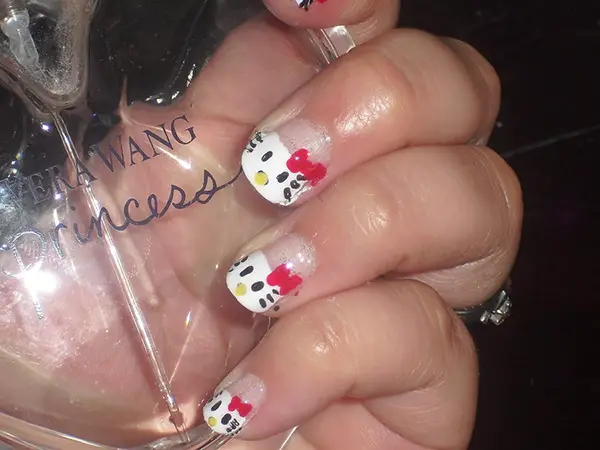 Hello Kitty Solitaire
This girl flaunts her pretty nail art that is done on a pink base with gray dots. The ring finger exhibits the cute hello kitty design that sits like a queen.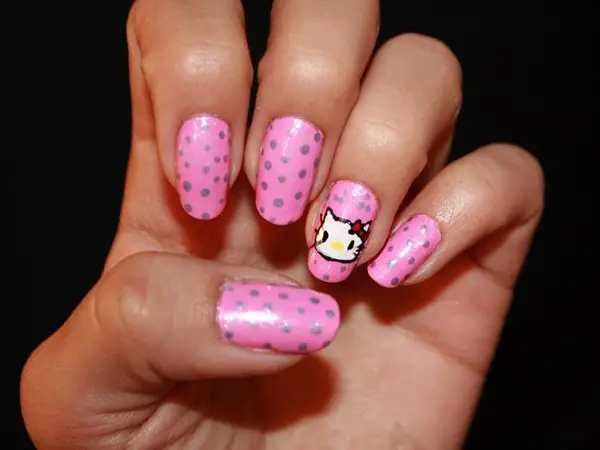 Solo Hello Kitty
Fabulous nail art with each finger displaying a different design and the middle finger decorated with the naughty hello kitty.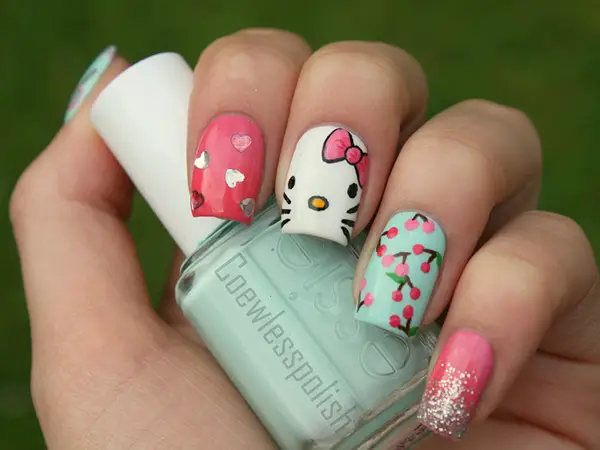 Hello Kitty Thumb Design
The thumb of the girl shows the kissable and charming hello kitty design that brings a lovely touch to the nails.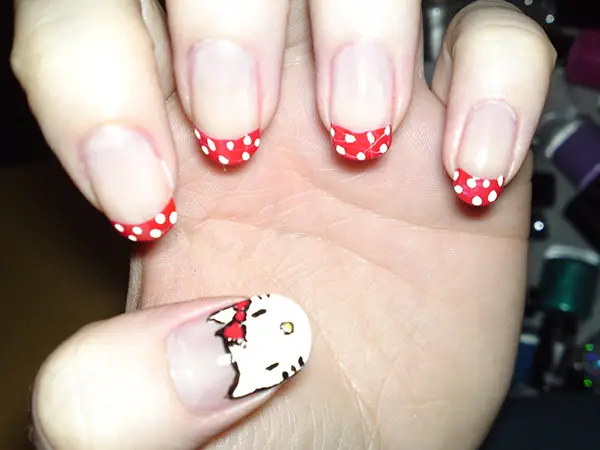 Graceful Hello Kitty Design
The white hello kitty with light blue bow resting on the pink base creates a pleasing display on the nails of the girl.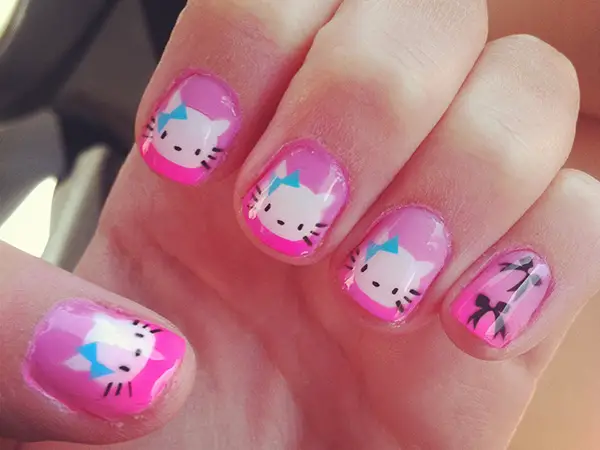 Gorgeous Hello Kitty Nails
The shimmering pink base hold the hello kitty drawing in a classic style and create an enticing nail art display.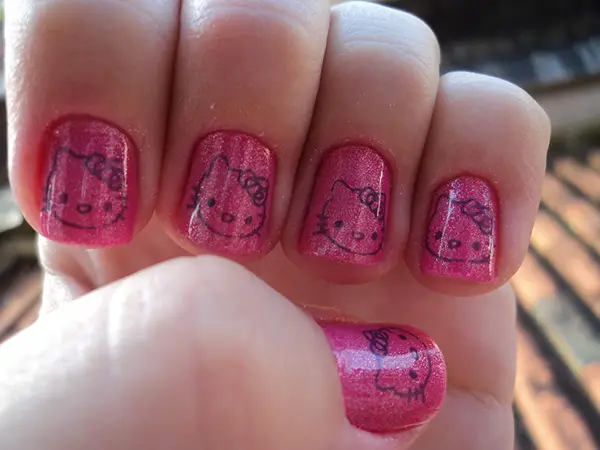 Hello Kitty Collage
This creative nail art uses different types of hello kitty design on a polka dot base done with green and pink shades.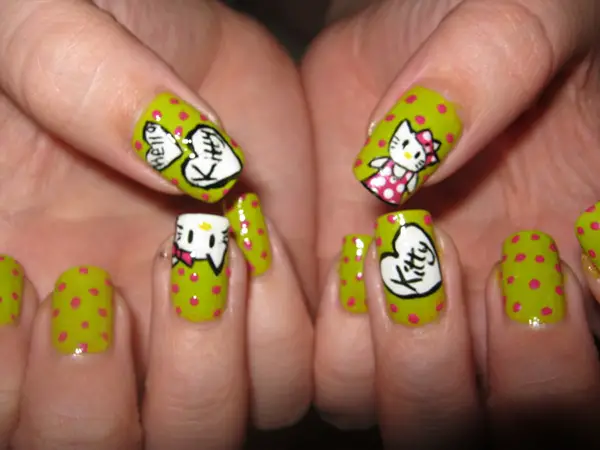 Catchy Hello Kitty
Cute red and black bows on the finger tips and the full-fledged hello kitty design on the thumb look very adorable.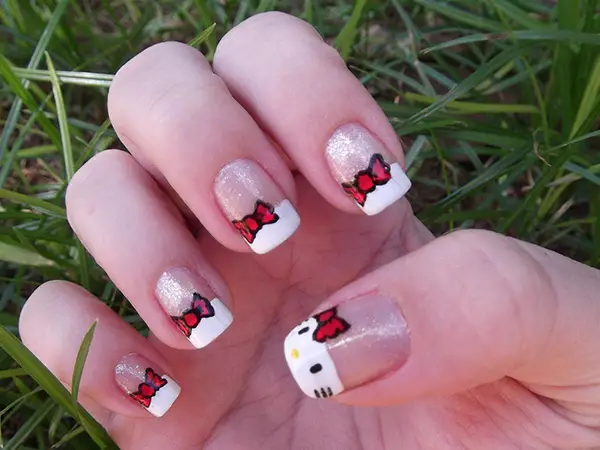 Single Hello Kitty
It is fashionable to have a unique design on the ring finger and team it up with a different design on other fingers.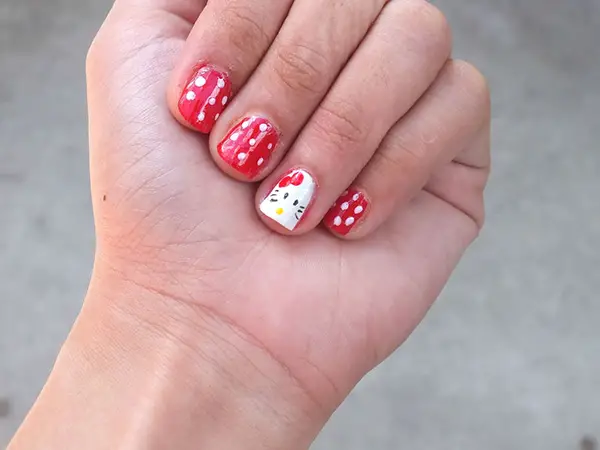 Red Hello Kitty Nails
Small white hello kitty design perched on the red backdrop makes an appealing style statement.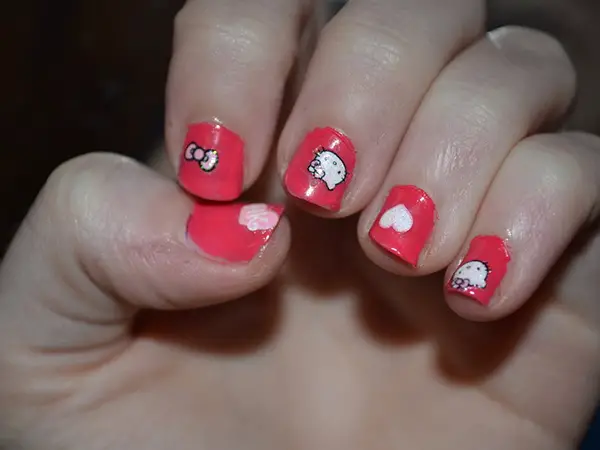 Pretty Hello Kitty Nails
The black and white design hello kitty with small pink bow looks catchy and cool. It is well complemented by the different ring finger design.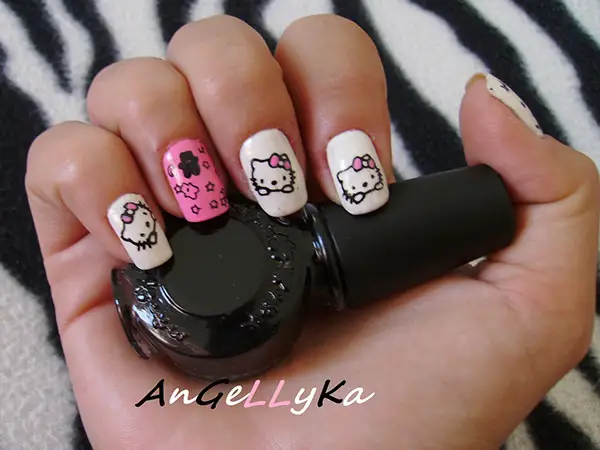 Captivating Hello Kitty Nails
This is an eye-catching hello kitty design that is very classic and exclusive in appearance.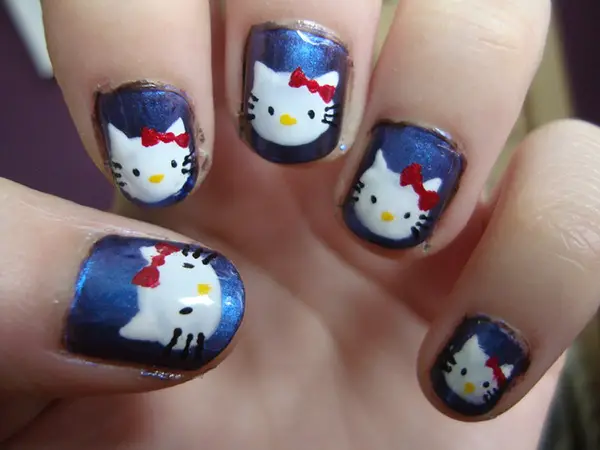 Detailed Hello Kitty Design
Take a close look at the mini hello kitty design that is very tidy and cute in display. It looks sweeter with the flower and glittering small stone.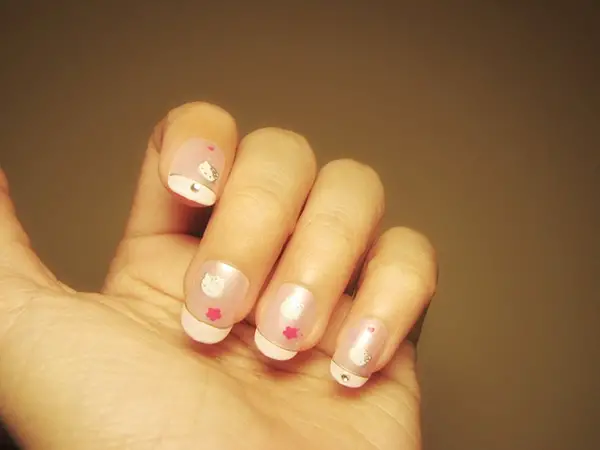 Hello Kitty Rules
Make a hot and happening nail art style statement by getting your ring finger decorated with a simple hello kitty design.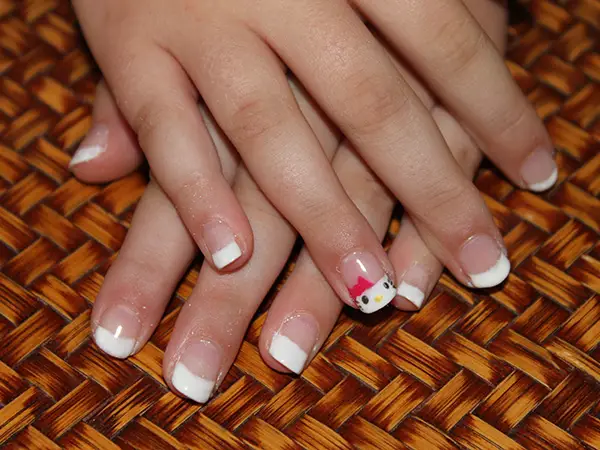 Attractive Hello Kitty Nails
Clean and simple, this hello kitty design is easy to create and also looks pleasant.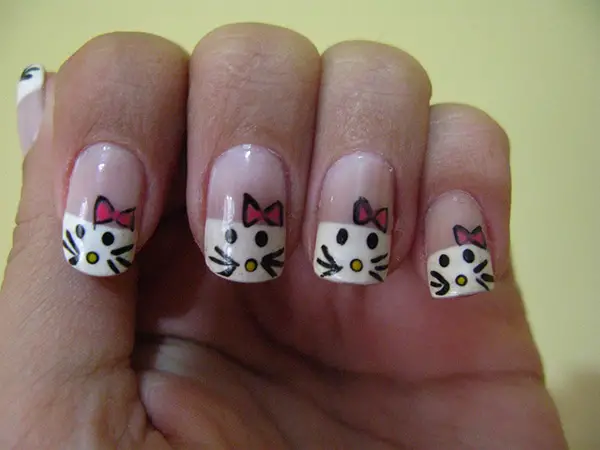 Hello Kitty & Roses
Flanked by colorful roses, the middle finger hello kitty design, gives the impression of a beauty queen surrounded by runner-ups.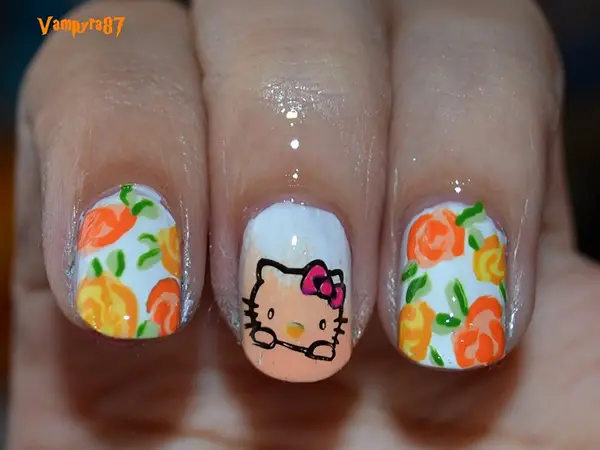 Hello Kitty & Roses
Hello Kitty Pair
The lovely hello kitty design sitting on the ring finger and thumb symbolizes love and makes a sweet style statement.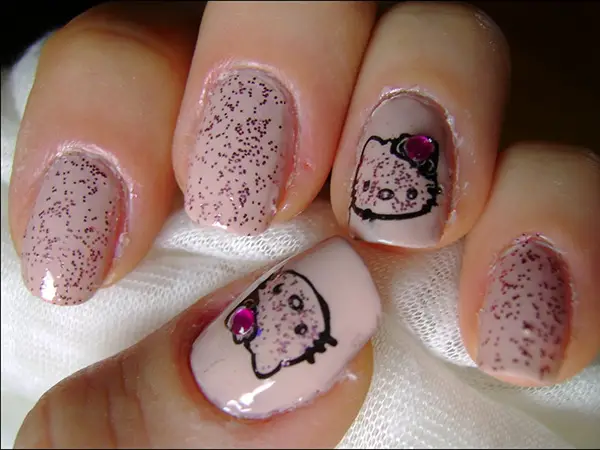 Glamorous Hello Kitty Design
The glow and glitter of this blue hello kitty design stands out from the rest.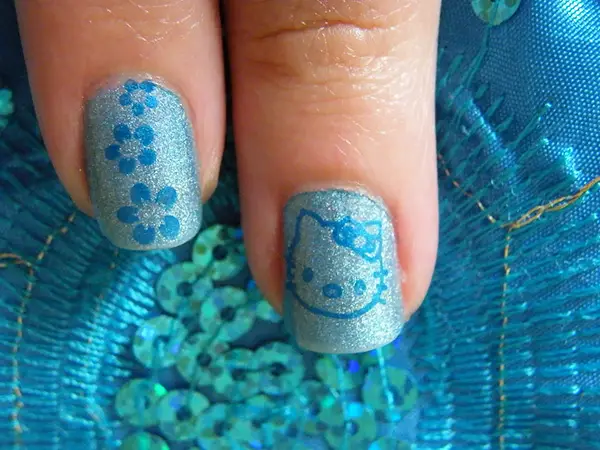 Dainty Hello Kitty Nail
The glittering pink hello kitty design created on the ring finger has a super girlish and sweet look.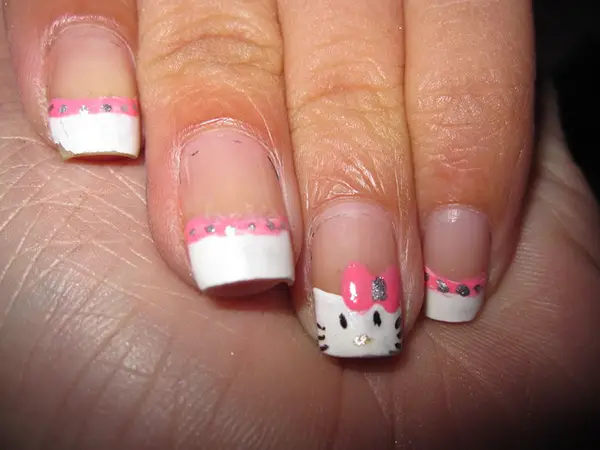 Solo Hello Kitty
Hello kitty sitting on the tip of the ring finger looks very chic. This is an innovative and elegant design.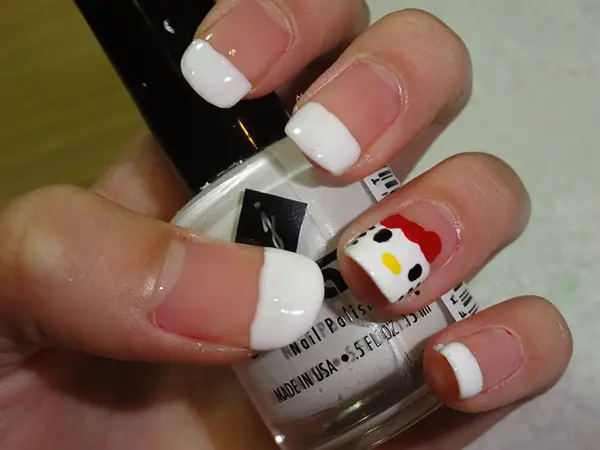 Awesome Kitty Nail Design
This nail art creates hello kitty design in pairs on a pink base with black shade for a catchy and creative look.