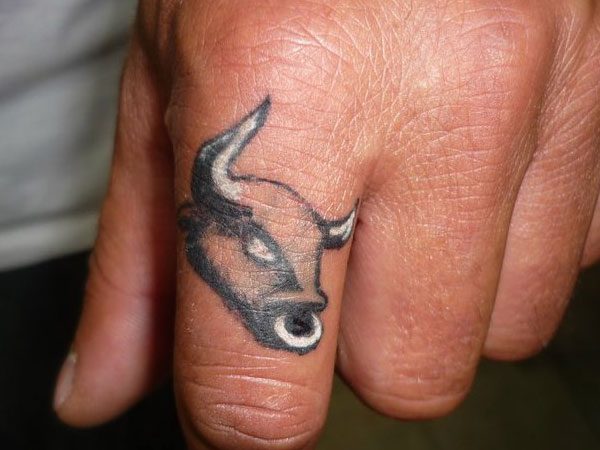 Tattoos look cool when they display a catchy design and are done on a body part that is noticeable. There are many body parts that can be considered noticeable but the look and location of finger tattoos is the best. Men and women get their fingers inked with creative and cute images to get the attention of people. There are plenty of fetching finger tattoo ideas that one can get executed on any of the five fingers. Most of the times, people get only one of their fingers inked but some are also interested in engraving two or more than two of their fingers with captivating designs.
However, two things must be kept in mind before one goes to the tattoo artist with the aim of getting their finger tattooed. First and foremost, the finger is a body part that is bony and has very less of fat. Therefore, one has to endure a fair amount of pain while getting inked. Secondly, the finger is an exposed body part and hence the ink may start fading with time. So, one may have to visit the artist for more sittings to keep it in shape. If you want details regarding the designs of finger tattoos then have a look at this post. Here we have displayed some 26 pictures that exhibit varied finger tattoos. You will definitely find them interesting and informative.
If you like this article, you might be interested in some of our other articles on Tattooed Girls, Polynesian Tattoos, Halo Tattoos and Japanese Tattoo Art.
Cool Bull Tattoo
This wearer is obstinate and head-strong just like the bull and therefore, got a tattoo etched on his index finger.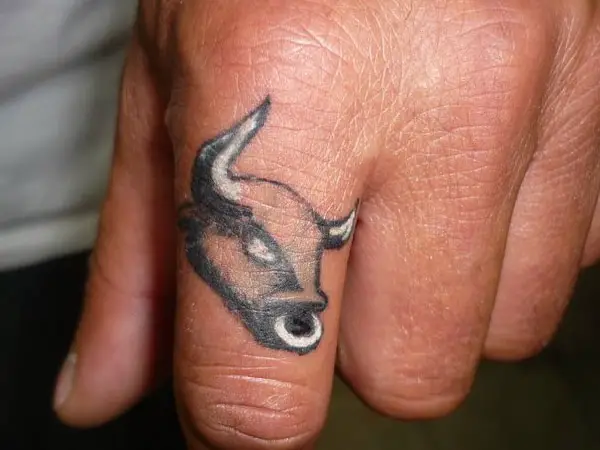 Finger Knife Tattoo
This professional cook loves to feed people. The tattoo on his finger always spurs him to do better.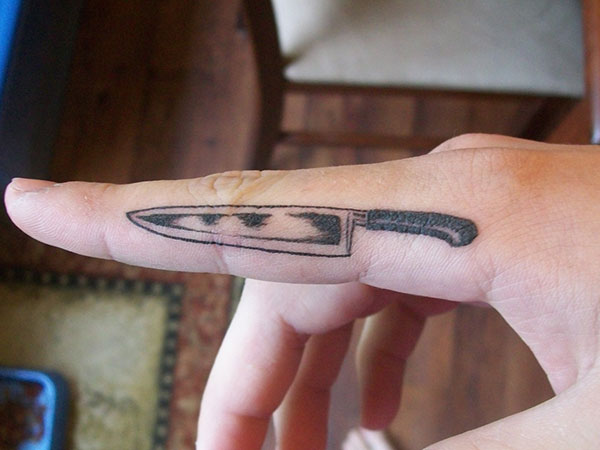 Finger Knife Tattoo
Twin Finger Tattoos
The two tattoos on the index and middle finger, etched with black ink, bring out the fascination of the wearer with fiction and fantasy.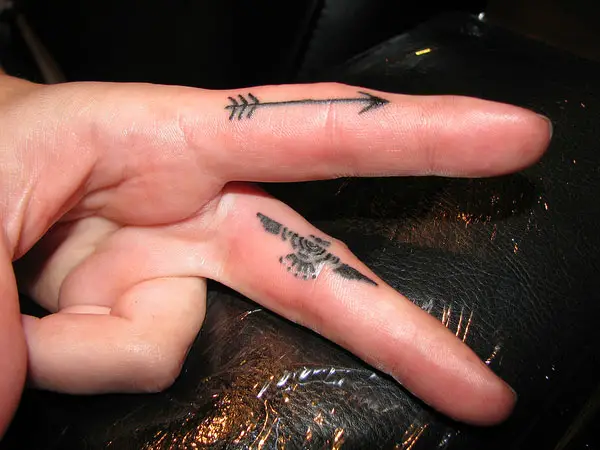 Blue Lightsaber
Cool tattoo gracing the index finger of a wearer who is in love with fighter fantasies.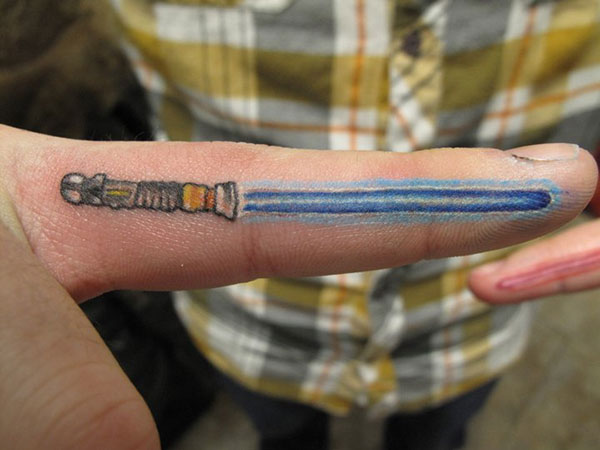 Blue Lightsaber
Fate Tattoo
The fatalistic girl expresses her attitude and belief with a ring finger tattoo.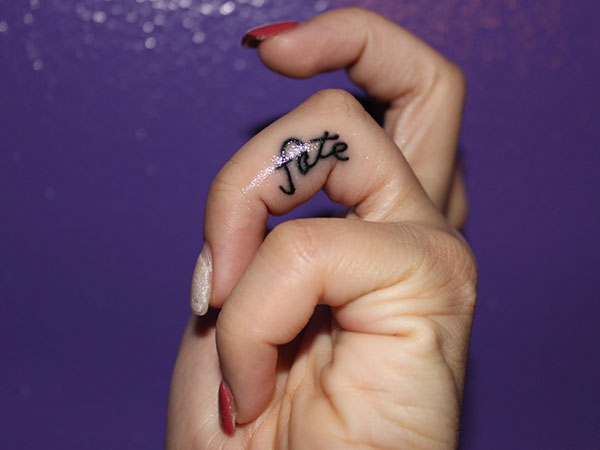 Fate Tattoo
Inspirational Finger Tattoo
The photographer girl has got the word "smile" inked on her index finger that perfectly suits her profession and also acts as a motivational source.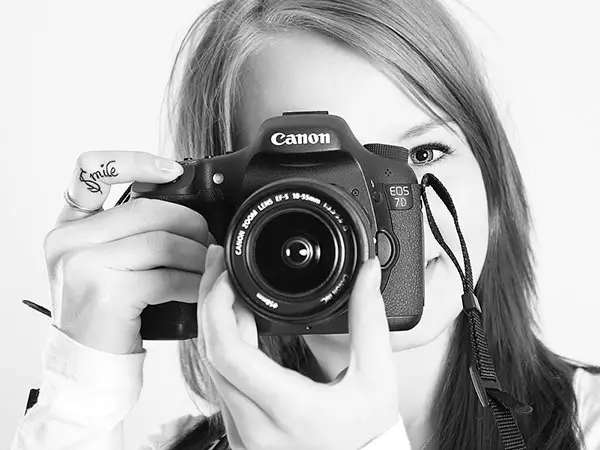 Love Finger Tattoo
Expressing one's romantic feelings through a tattoo is a popular idea and this wearer chose the finger to convey her endless love.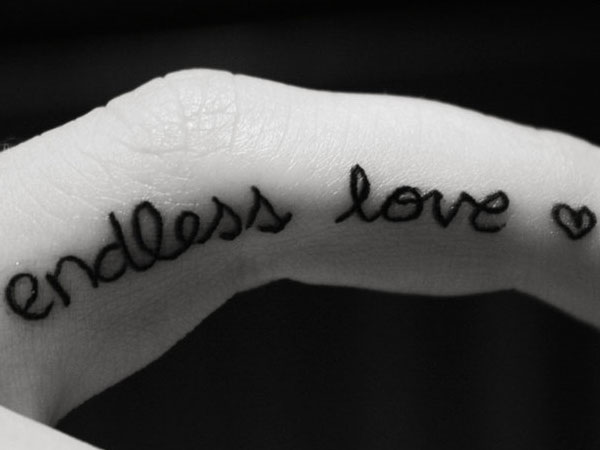 Swords Tattoo
The three swords and the flame above them are a symbol of pride and bravery.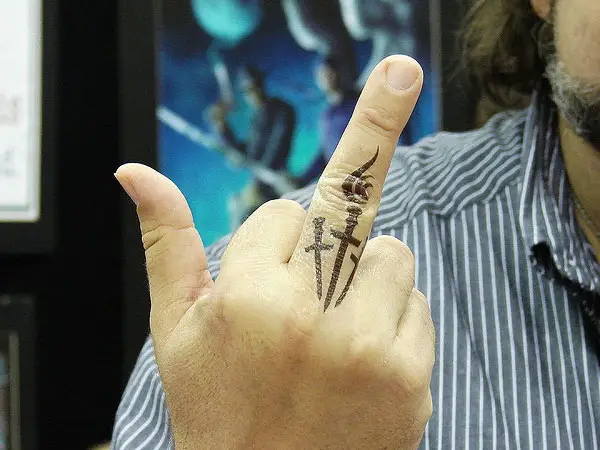 Cute Love Tattoo
The girl is in love and expresses her ecstasy and tribute with an adorable finger tattoo.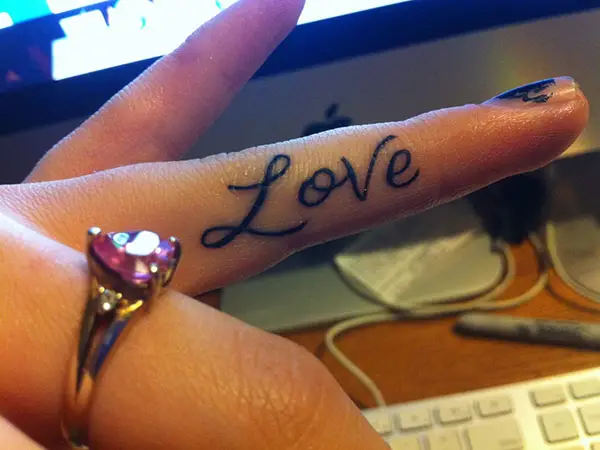 Cute Love Tattoo
Guitar Tattoo
This musician sports a guitar tattoo on his ring finger that is simple and sober. It is a tribute to his profession.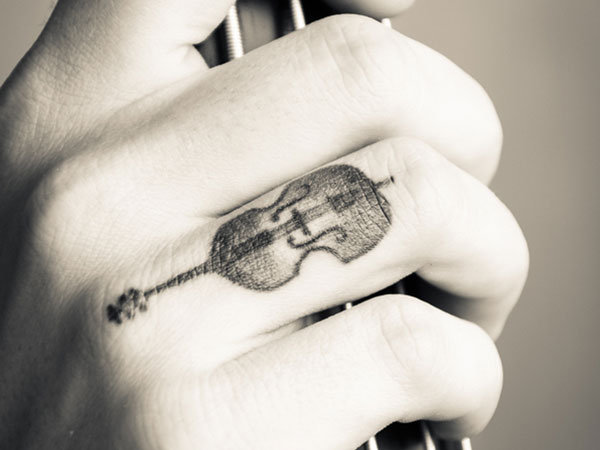 Diamond Tattoo
The girl wears her own initial on the diamond etched on her ring finger. It expresses her fascination and love for the precious stone.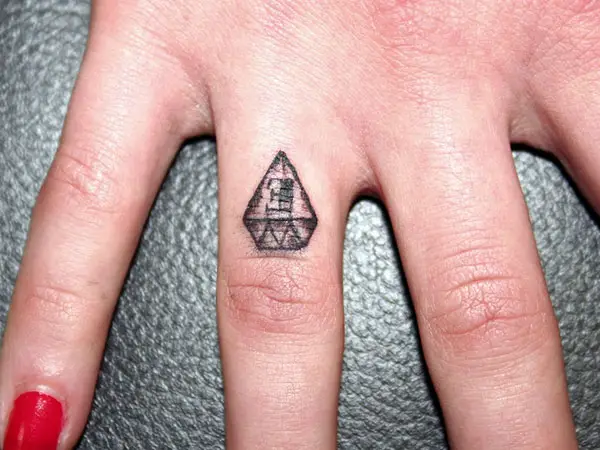 Umbrellas Tattoo
Take a look at the lovely tattoos sitting on the fingers showing a closed and open umbrella. They are simple but unique.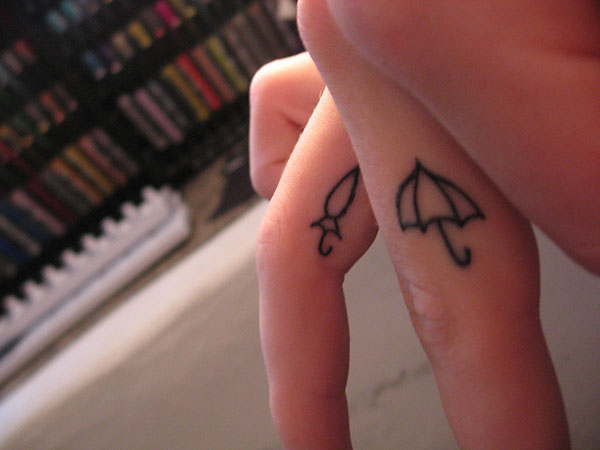 Small Abstract Tattoo
The quirky girl has got an incomprehensible tattoo design on her middle finger.
abc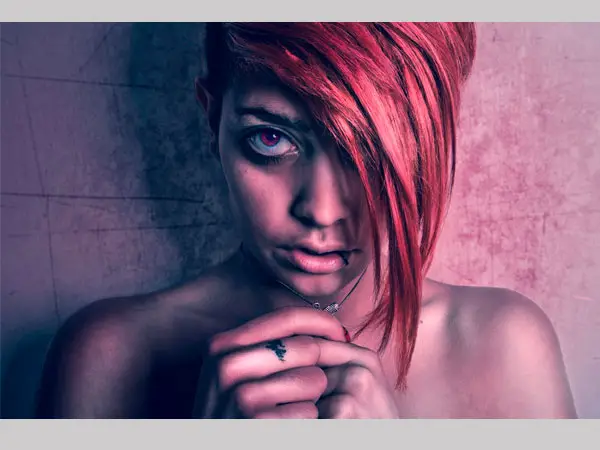 Music Finger Tattoo
The simple musical notes sitting on the edge of the middle finger look graceful and represent the wearer's passion for music.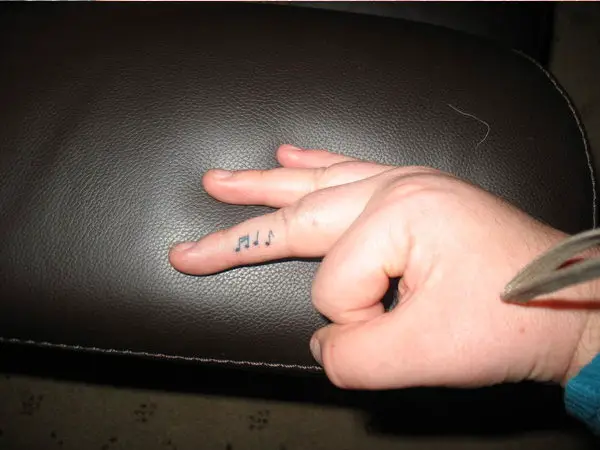 Feather Tattoo
Slim and dainty; the feather tattoo etched on the ring finger symbolizes freedom and solitude.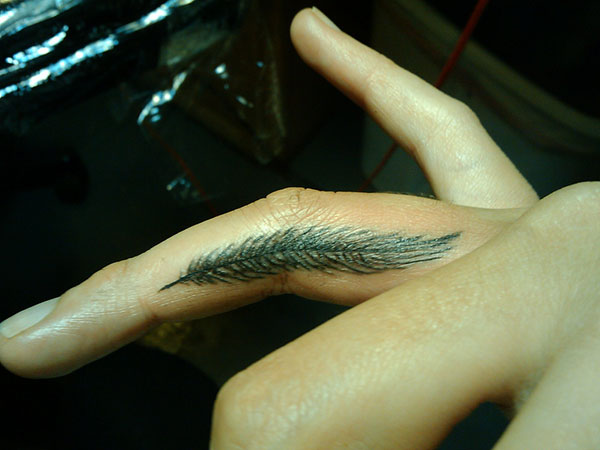 Cute Finger Tattoo
This small and adorable finger tattoo looks very sweet and catchy. It symbolizes the wearer's love for cartoons.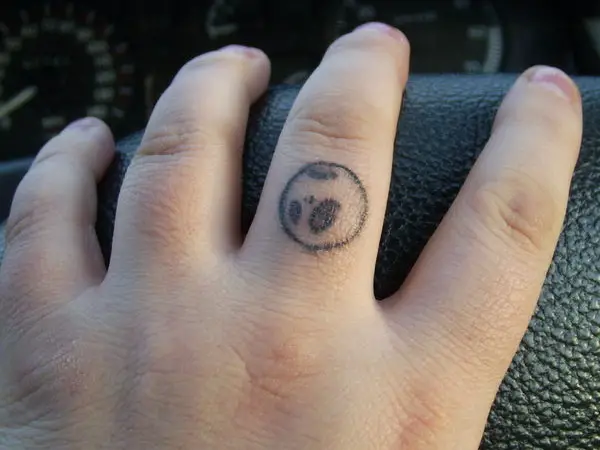 Moustache Tattoo
Funny tattoo that allows the girl to make humorous faces and make others laugh.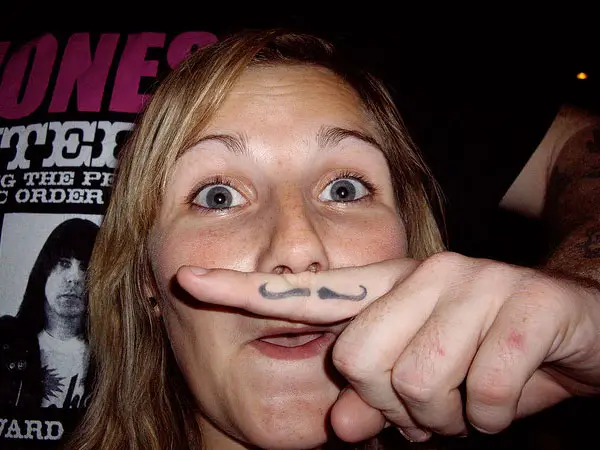 Wild And Free
Inspired from Henry Thoreau's quote, this finger tattoo is a reminder to the wearer to be just herself.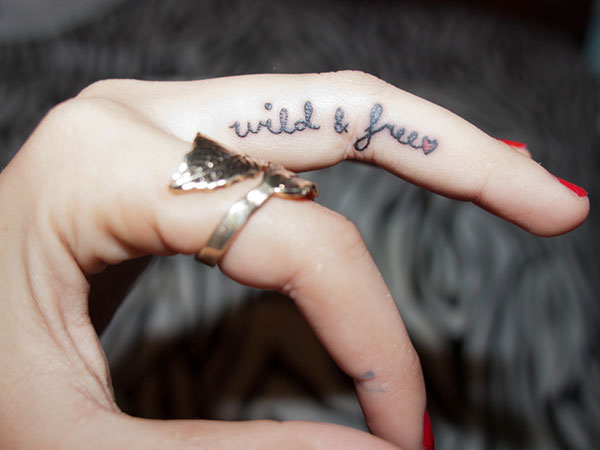 Wild And Free
Inspirational Finger Tattoo
This introvert girl who needs to be persuaded to speak up got her middle finger tattoed with motivational words. It always reminds her to express her views and feelings.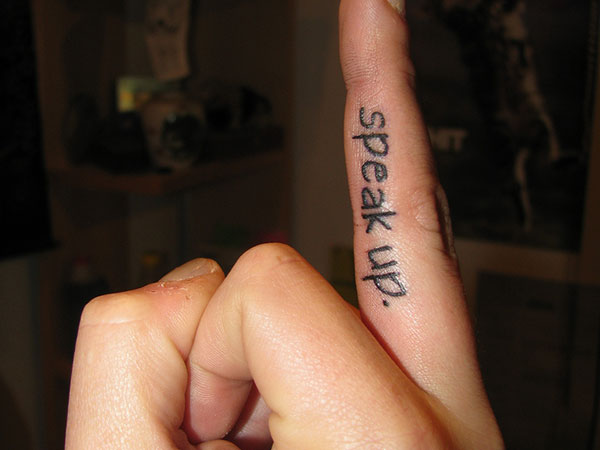 Lettering Finger Tattoo
The girl gives expression to her attitude and life style with the index finger tattoo.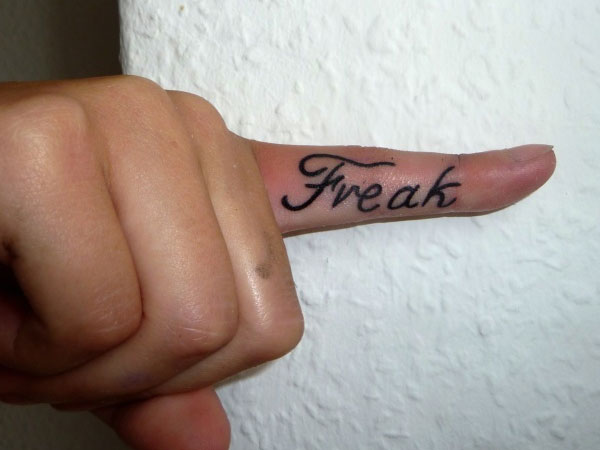 Ring Tattoo
Done in the Celtic knot style; the ring tattoo looks very mystic and macho. It makes an aesthetic style statement.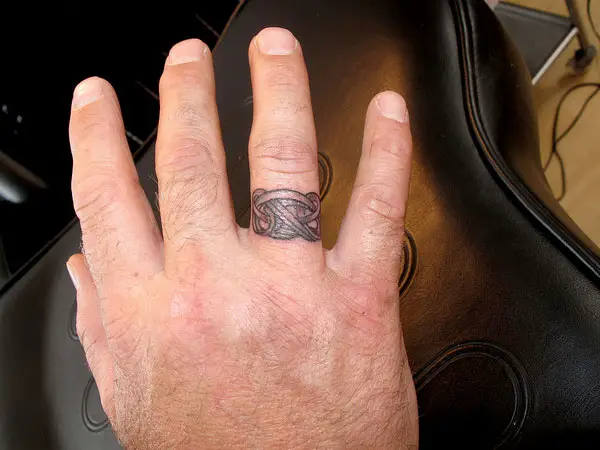 Green Lightsaber Tattoo
The guy is an avid fan of "Star Wars" series and this tattoo is a reflection of that same love and passion.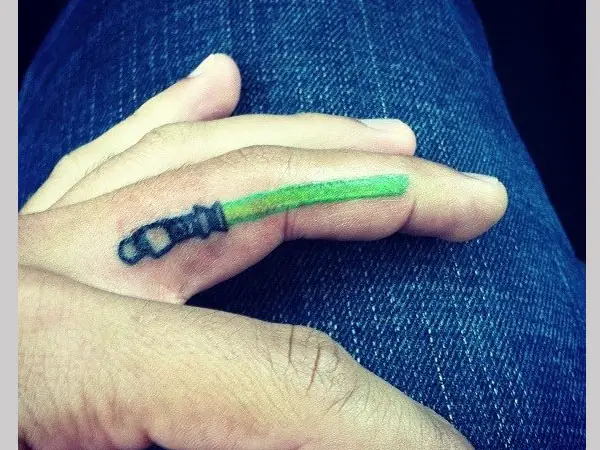 Green Lightsaber Tattoo
Hello Kitty Bow Tattoo
Lovely little girly finger tattoo done with red ink has a gorgeous look and complements the nail polish color as well.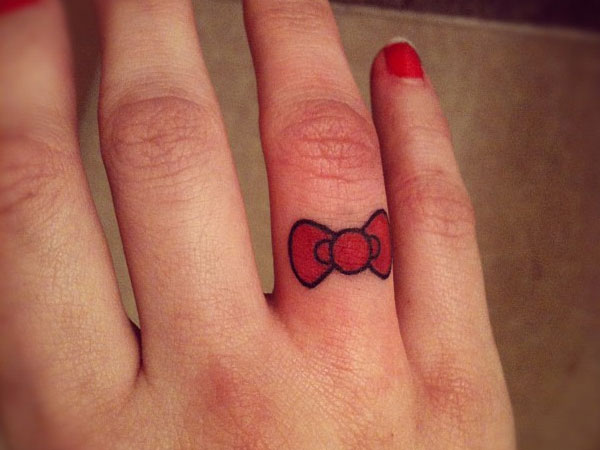 Hello Kitty Bow Tattoo
Anchor Tattoo
Take a look at this simple anchor tattoo that sits on the little finger, symbolizing stability and strength.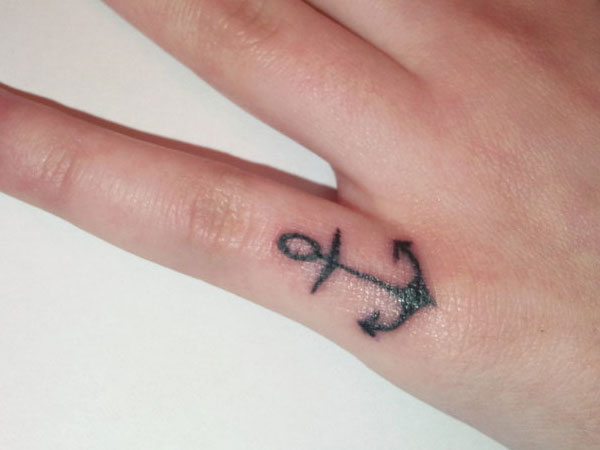 Blacklight Sensitive Finger Tattoos
Lyrics from "Somewhere In The Between" altered a little, carved as a tattoo on fingers is blacklight sensitive. It looks very striking and cool.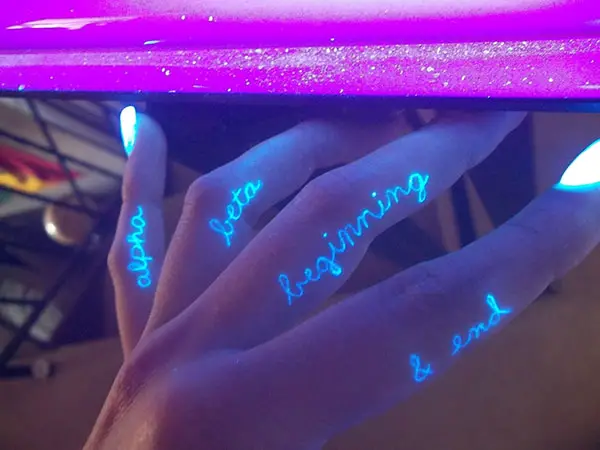 Blacklight Sensitive Finger Tattoos
Ladybug Tattoo
The small ladybug tattoo looks very cute and symbolizes good luck. The girl got it because it is said that when a ladybug lands on you, your wish comes true.