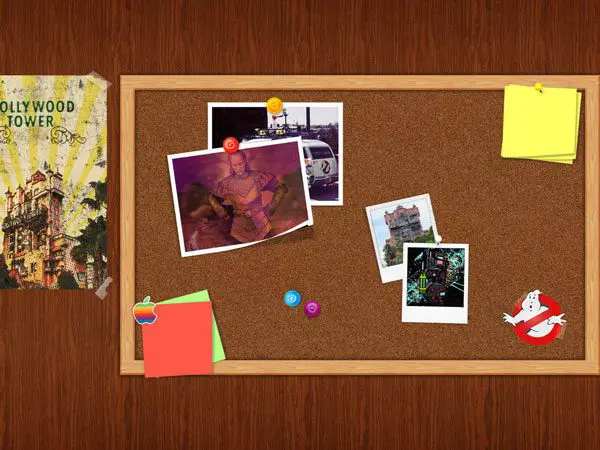 A colorful way to spread messages throughout a classroom, bulletin boards are a big hit in schools. But it is not only in schools that you have bulletin boards. It is fun to put up cool and creative bulletin boards at home too. Featuring the vibrant colors of falling autumn leaves, the Fall is a favorite theme for many bulletin boards.
Fall Bulletin Board Ideas often talk about the magic of the season, or celebrate other themes like the joys of friendship or reading.
The point of a bulletin board is to dress it up so that you easily see it from a distance. The colors of a bulletin board should stand out and have a bright effect. When you look at imaginatively done Fall bulletin boards, you really feel that you are standing in front of a tree with autumn leaves. Paper crayoned in different shades, or multi-colored paper cutouts make brilliant art on bulletin boards. If the board is brown in color, giving it a bright red or yellow border gives it a cheerful feel. You can also use letter cutouts to create words on a bulletin board. The words can have something to do with the season of autumn, or discuss an important theme like friendship. Instead of just pasting letters to make a word, you can tuck words inside objects of different shapes. Flower cutouts are great to highlight special qualities of being a good friend. Autumn leaves in shades of red, orange and brown can contain words that talk about the joys of reading. Cutouts of veggies, grains and fruits can carry messages about healthy eating. If the bulletin board has a message about books, a Fall theme can be used to create interesting effects. The vibrant hues of leaves clustered on a tree make a bright combination alongside letter cutouts about the joys of reading a good book. Play with ideas and have fun creating interesting bulletin boards.
If you like this article, you might be interested in some of our other articles on Landscape Lighting Ideas, Nail Polish Storage Ideas, Beautiful Living Rooms and Small Living Room Design.
Earthy Bulletin
The wooden base of this bulletin board makes a great combination with the brown soft board.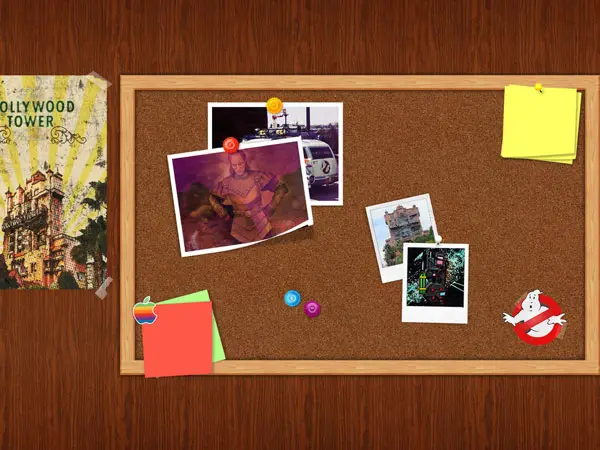 Minimalist Bulletin Board
Bright orange and yellow touches on the borders go well with the clean white look of this bulletin board.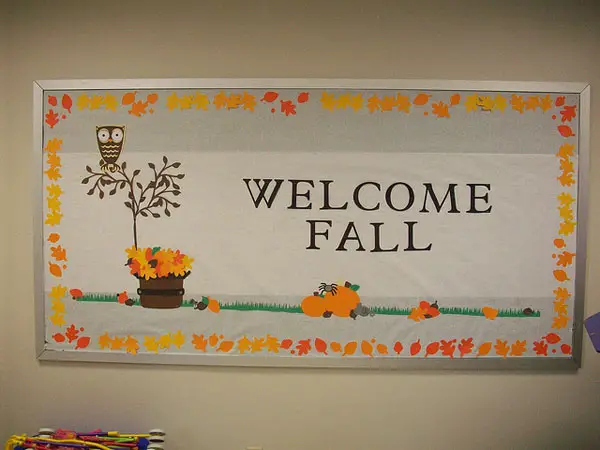 Bulletin Inside
The colorful leaf patterns and flower shapes cut out of paper make this a vibrant classroom bulletin board.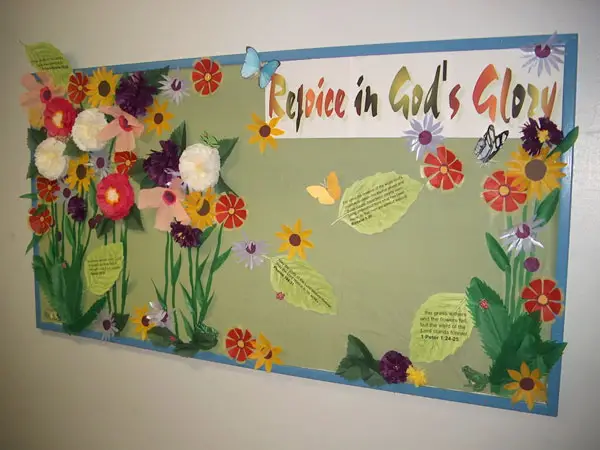 Literature Bulletin Board Idea
Pretty leaves in different shades of red, orange and brown make patterns on this Fall theme creative bulletin board.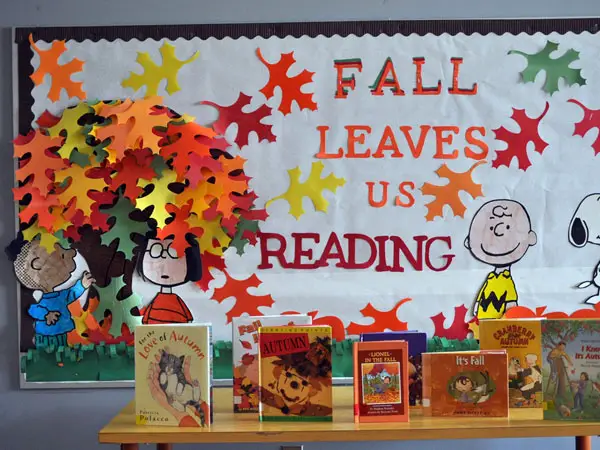 Literature Bulletin Board Idea
Season Special Bulletin Board Idea
The text 'Fascinating Fall Reads' makes a happy curve along the bottom of the tree in this Fall theme vibrant bulletin board idea.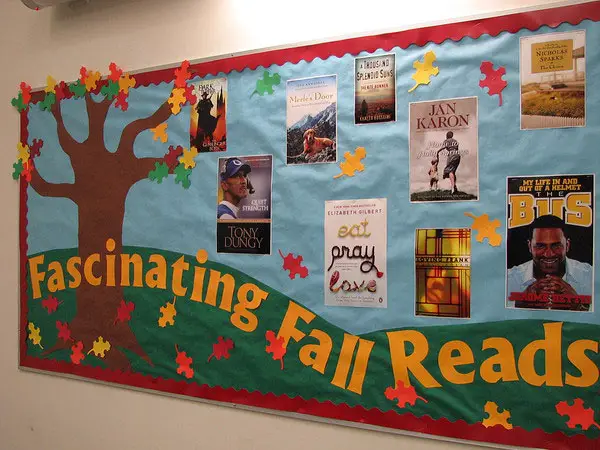 Season Special Bulletin Board Idea
Green Patterns Bulletin Board
This colorful bulletin board on healthy eating uses cutout shapes of veggies, milk, grains and other nutritious food items to share its message.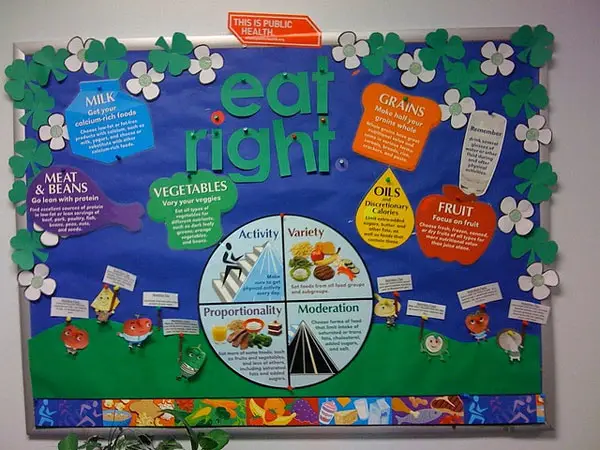 Colors Of Autumn Bulletin
You see flowers each standing for a special friendship quality, at the base of this large friendship tree. A neat bulletin board idea to celebrate the magic of friendship.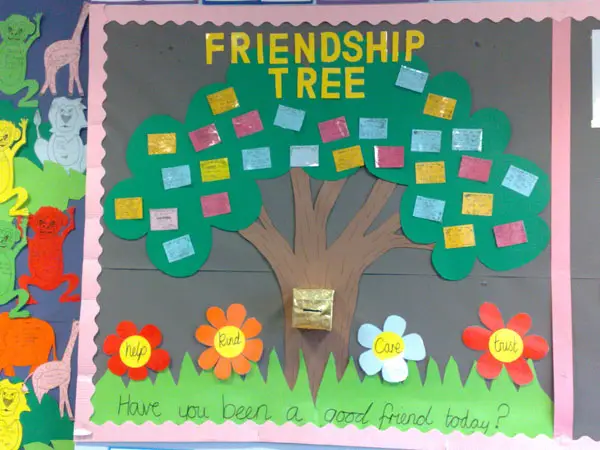 Fresh Bulletin
The colorful buttons pasted on the golden surface of this bulletin board spread the message that sewing is fun.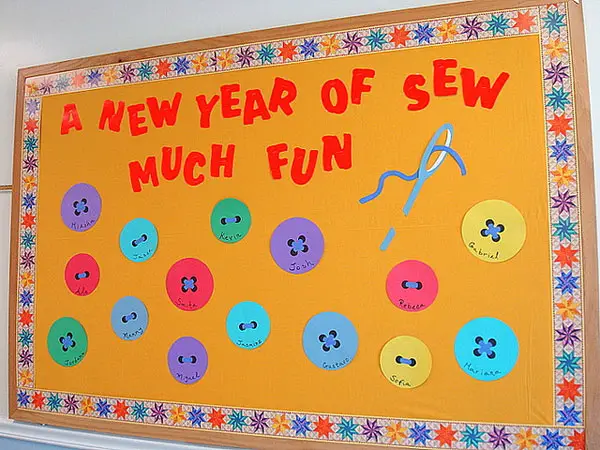 Cute Bulletin Board
A pretty pink flowering tree stands on one side of this birthday theme bulletin board.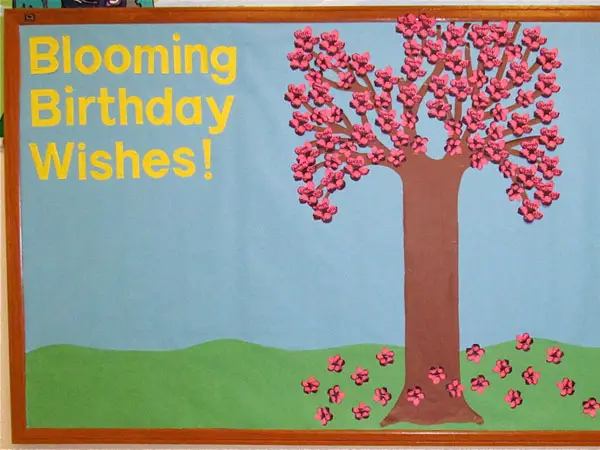 Fruity Bulletin Board
Bright apples in different stages of ripeness make bursts of color in this nature theme bulletin board.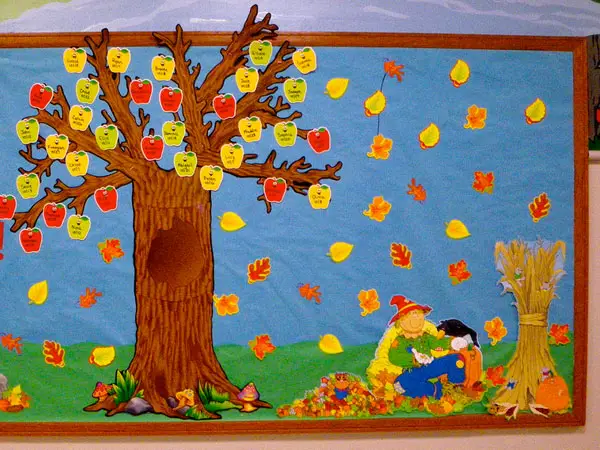 Nature Bulletin Board
Paper pieces have been shaded with crayons to make interesting effects in this Thinking Tree theme bulletin board.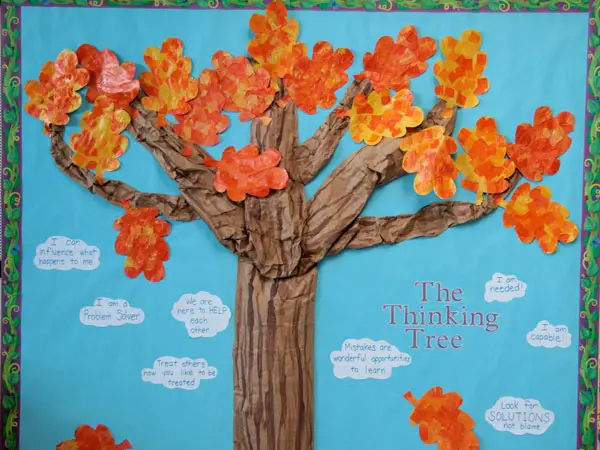 Special Bulletin Board
Colorful words play in green and pink at the heart of this pretty purple bulletin board. Tiny autumn leaves create a Fall theme.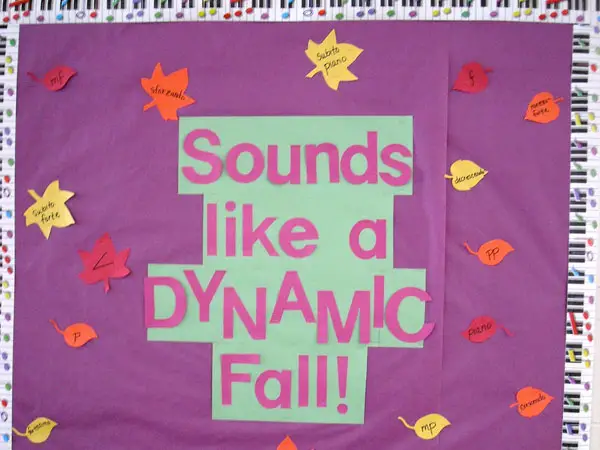 Patterns Bulletin Board
What better way to promote reading than by pasting covers of actual books onto a bulletin board?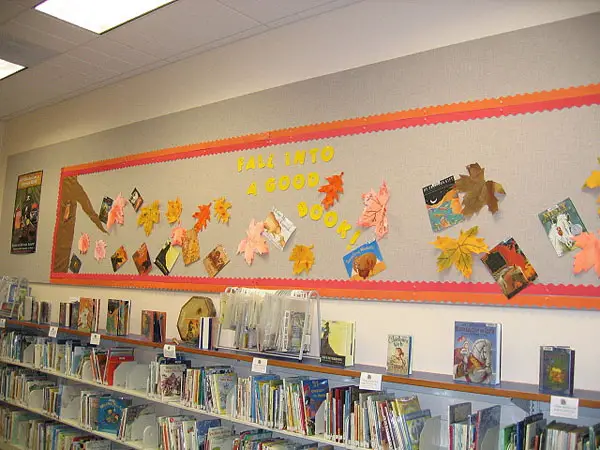 Decorative Bulletin Board
Vibrant mosaic color fishes dance among bold blue text in this attractive bulletin board. The gray background makes a neutral combination with the bright paper hues.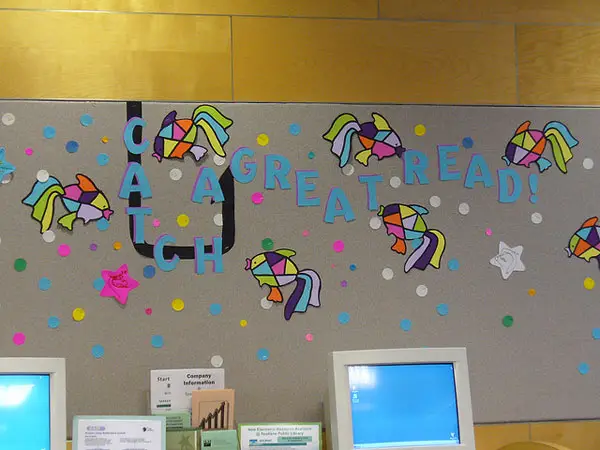 Text Smart Bulletin Board
The huge tree reads a red book as color matched pumpkins sit at its base in this cool bulletin board idea.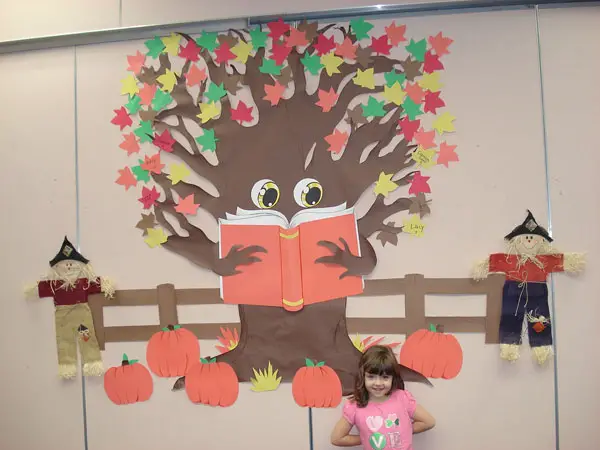 Fly Free Bulletin Board
Patterned and shaded paper makes for interesting cutout effects in this vibrant bulletin board. The red wavy border on blue looks cute.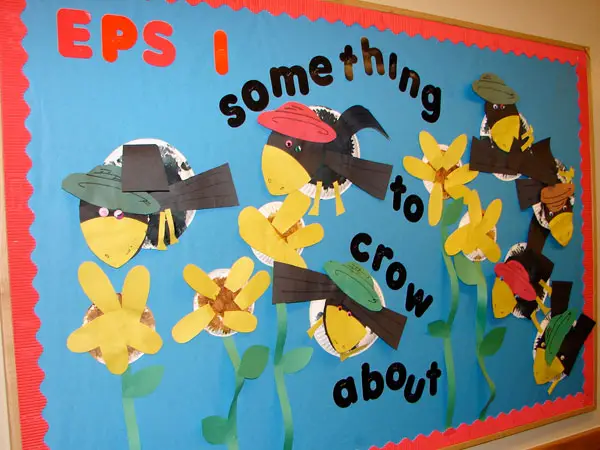 Awesome Bulletin Board Idea
Check out this awesome bulletin board with the leaf cutouts pasted all over the tree. Apple cutouts form a chain at the base of the tree.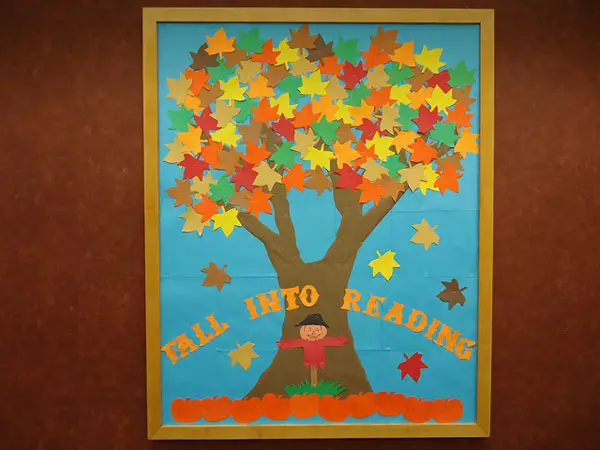 Fun Bulletin Board Idea
Characters from famous fairy stories and children's tales come to life on this large sky colored bulletin board.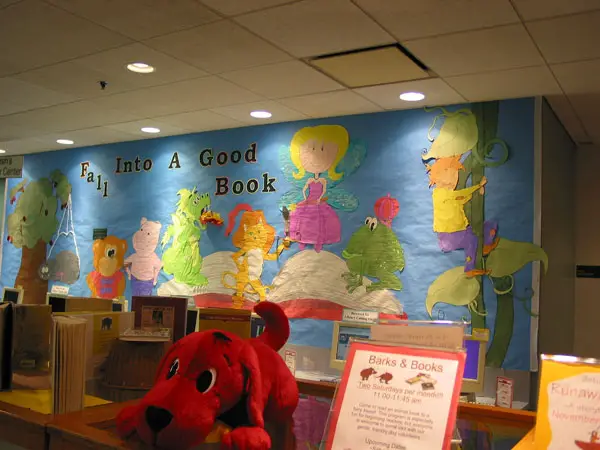 A Broad Bulletin Board Idea
The cutouts of leaves beside a crushed paper trunk give a three-dimensional look to this colorful paper bulletin board.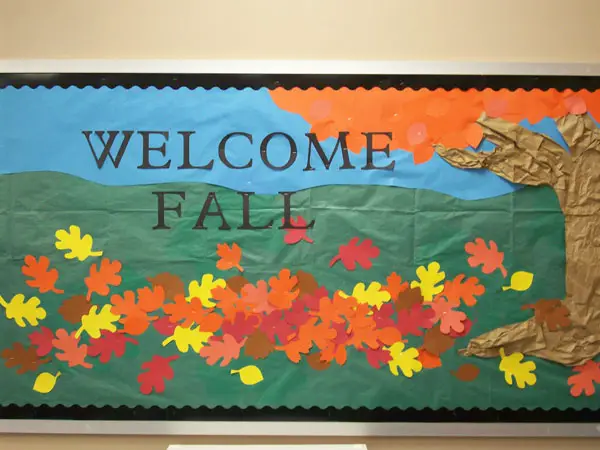 Friendship Bulletin Board Idea
The large tree painted on the bulletin board is great to hang up pretty pictures of this baby girl as she grows up.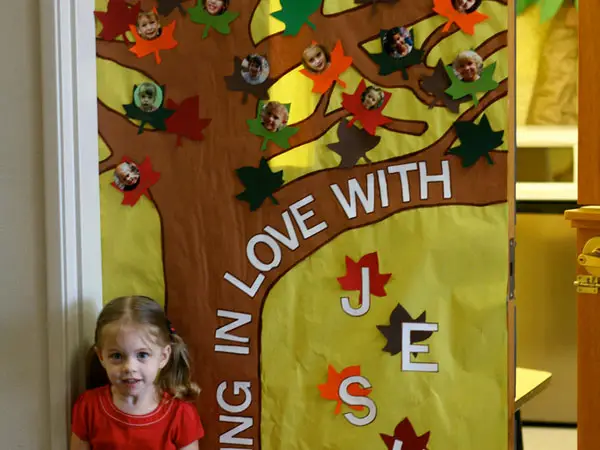 Friendship Bulletin Board Idea
Comics Bulletin Board Idea
Cute brown acorns line the bottom of the bulletin board celebrating the joys of reading. Check out the tiny squirrel sitting on one acorn.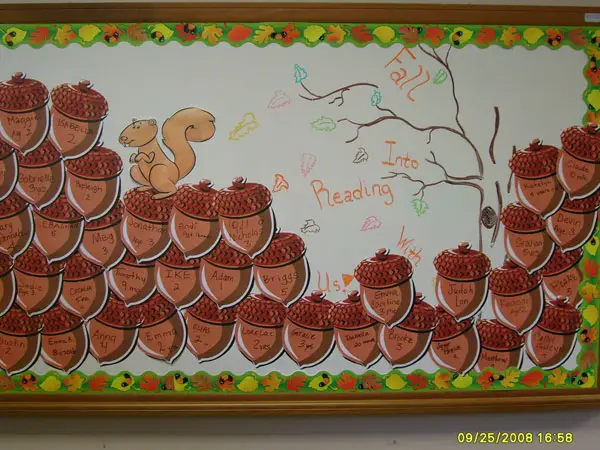 A Bulletin Board Idea
This large bulletin board has enough space for everything from Snoopy, to glitter text, to cards of different sizes.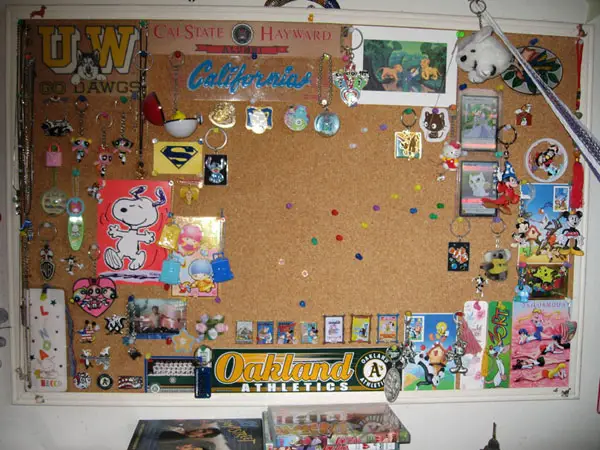 Intellectual Fun With A Bulletin Board
The soft brown space of the bulletin board is ideal to post Harry Potter theme messages and pictures.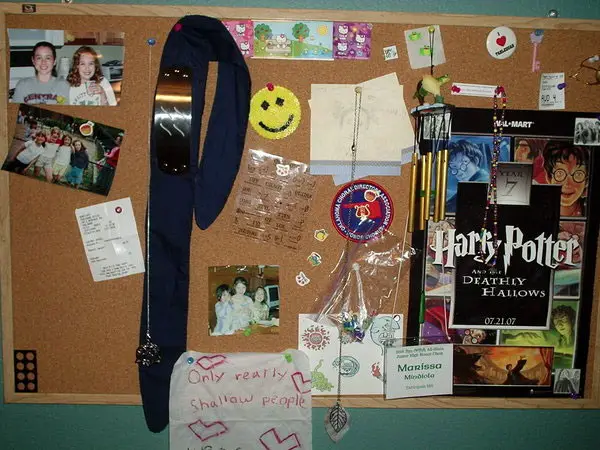 Intellectual Fun With A Bulletin Board
Mushy Fushy Bulletin Board
You see plenty of comic figures and small picture postcards adding color to this white bulletin board.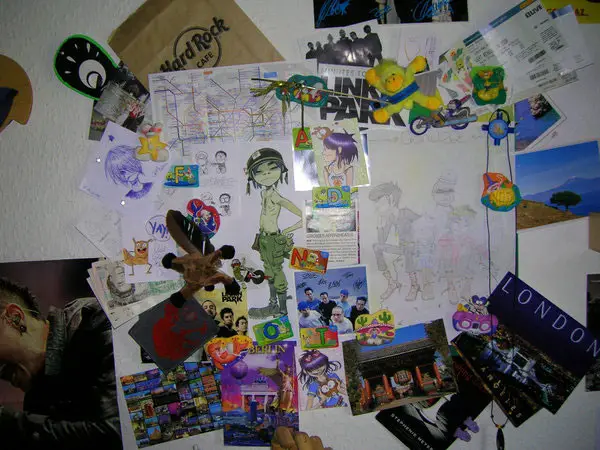 School Bulletin Board
The light brown bulletin board is covered with sketches on paper. The green wall contrasts nicely with the brown shade of the board.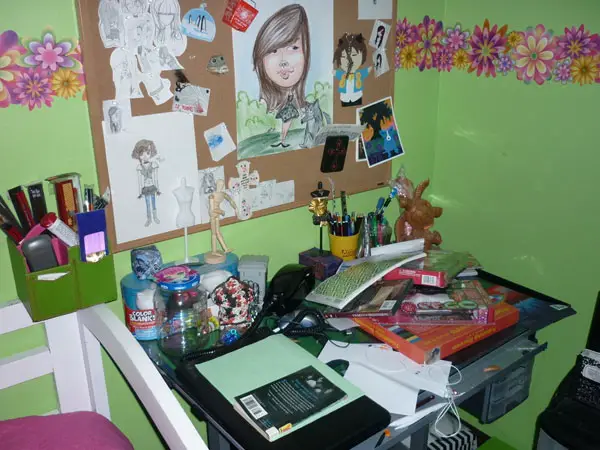 New Bulletin Board
Covered from top to bottom with interesting artwork and craft pieces, this bulletin board has a cool border made of sea shells.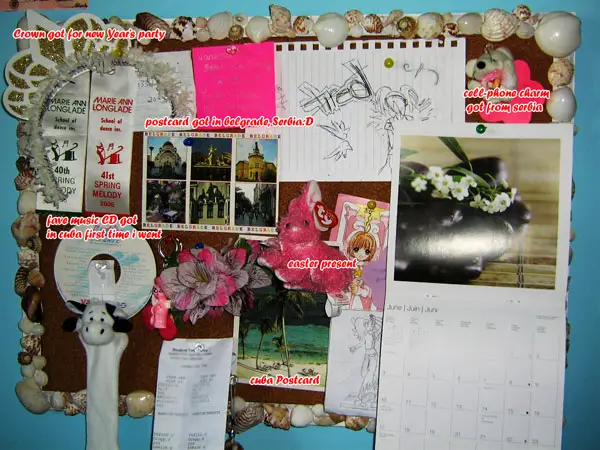 Small Bulletin Board
The bright yellow border gives a vibrant look to the natural hued soft board of this bulletin board.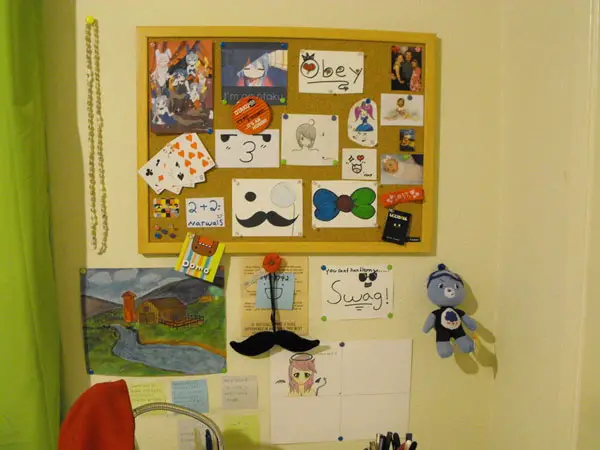 Color Theme Bulletin Board
This is a basic bulletin board to set out cool ideas and thoughts. The red border adds a neat touch.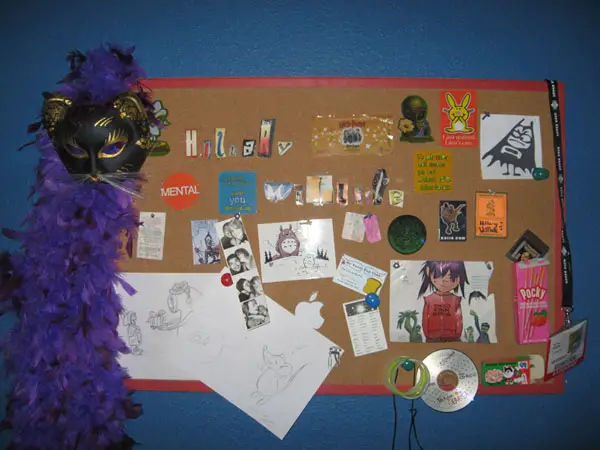 Pic Of A Bulletin Board
Splashes of colors, jungles cut out green paper and a large lion bring a touch of wild to this bulletin board.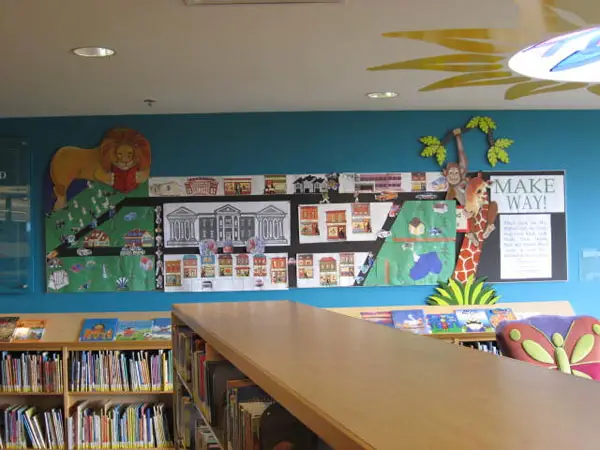 Teen Bulletin Board
The female paper cutout models are dressed in fashionable garments in this fashion designer's bulletin board idea.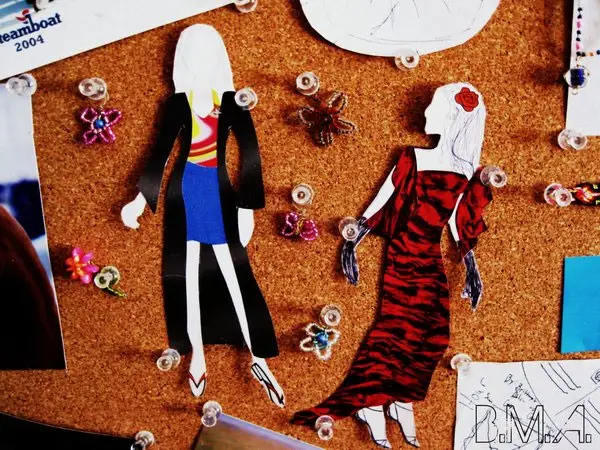 Sky Bulletin Board
An awesome tree with leaves in the shape of hearts embraces the cute snowman in this winter bulletin board idea.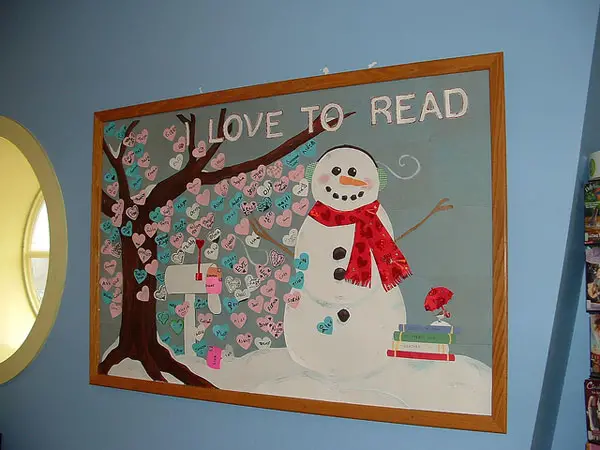 Graphic Art Bulletin Board
This bulletin board goes wild with its cutout shapes featuring comic characters. The figures have been hand-drawn and colored before being cut out of paper.