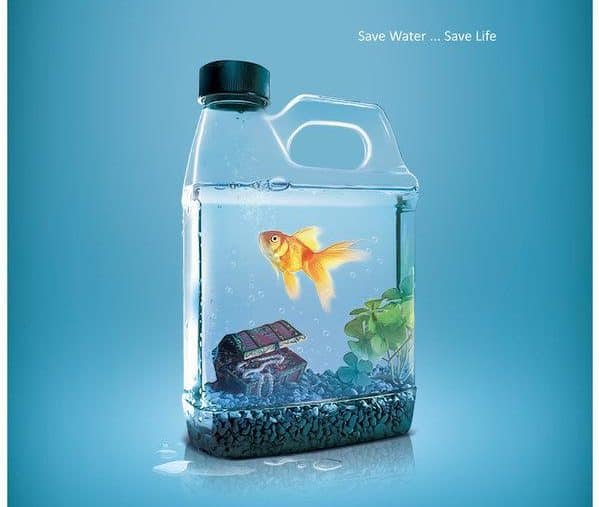 Publicity is a multi-pronged strategy. It employs various mediums and treats each of them with equal amount of care and creativity so that an optimum impact is created on the audience.
The advertisement posters are also an important part of the set up and have a major role to play in the final outcome on sales.
This traditional medium attracts multiple eye balls each day and if created well, can create more curiosity and interest among the people. Imagine a traffic jam where eyes are hooked on to a poster. This is possible only when it has a catchy appeal. Creativity lies at the heart of posters.
The creative advertisement posters have the power to leave a strong impression as a person does not see them amidst a chain of multiple ads, telecast on TV. Therefore, it has more potential of catching attention, in its own different way. Below, we have presented 35 creative advertisement posters that have rocked on the mind stage of audience and made a permanent place in their heart. If you are interested in them, this post will serve as a cool infotainment piece. Take a look and we are sure you will get floored with the creativity oozing out from each of them.
If you like this article, you might be interested in some of our other articles on Cool Print Advertisements, New Advertising Ideas, Print Advertising Examples and Great Advertisements Examples.
Wildlife Programme Ad
Well described but crisp advertisement with an enthralling visual which attracts the eye balls.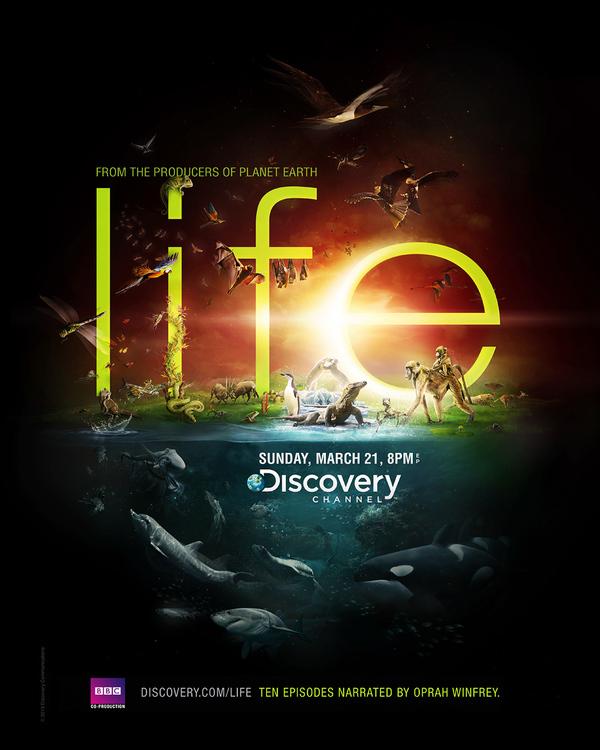 Environmentalism Advocacy Ad
Fine ad creating awareness about the earth hour through a poignant image that brings out a strong message.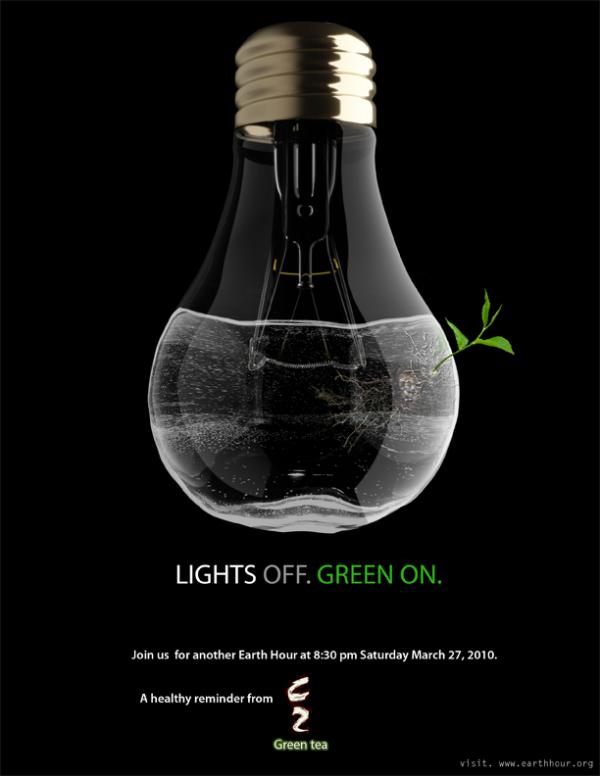 Environmentalism Advocacy Ad
Save Water Poster
Simple and solid ad with a neat and clean image that any one can grab in seconds.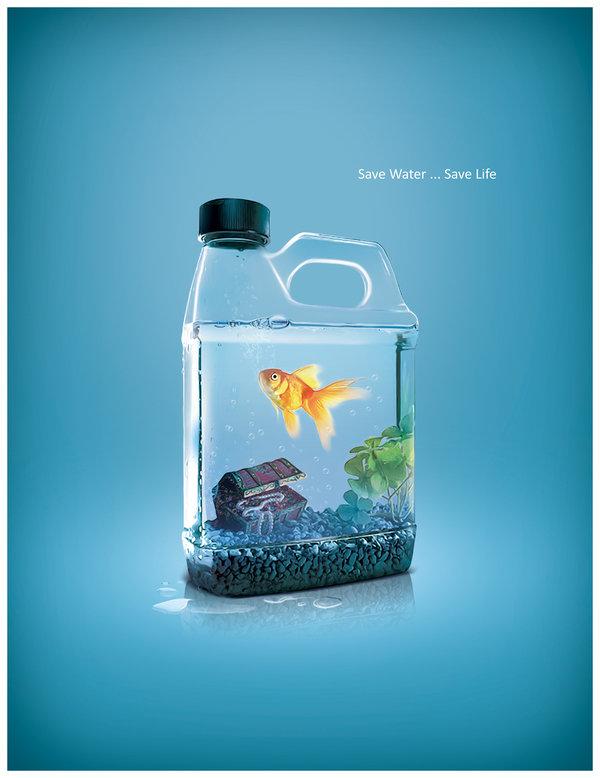 Road Safety For Kids
Traffic rules conveyed through an ad having cute images that kids will find attractive.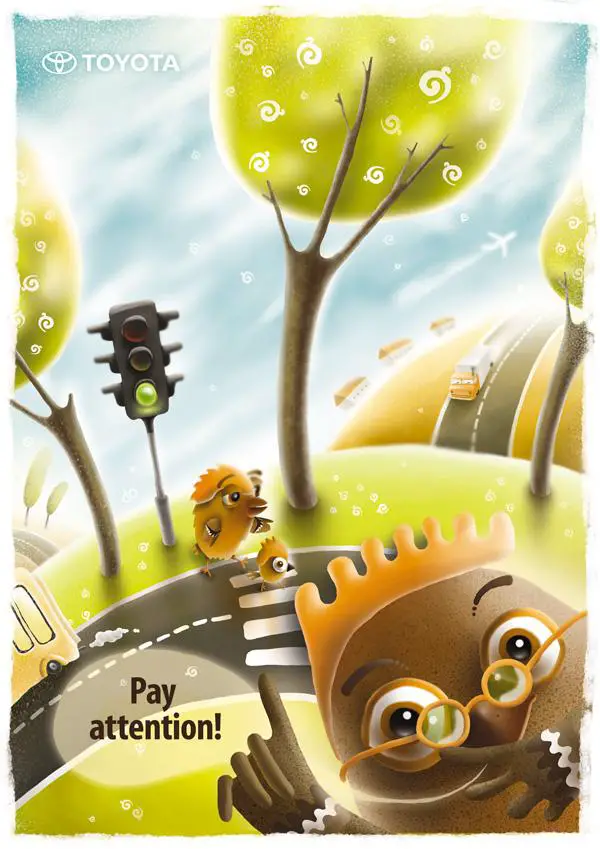 Heineken Beer Ad
The worldwide popular beer brand uses a cool theme and punch line to set up its roots more strongly.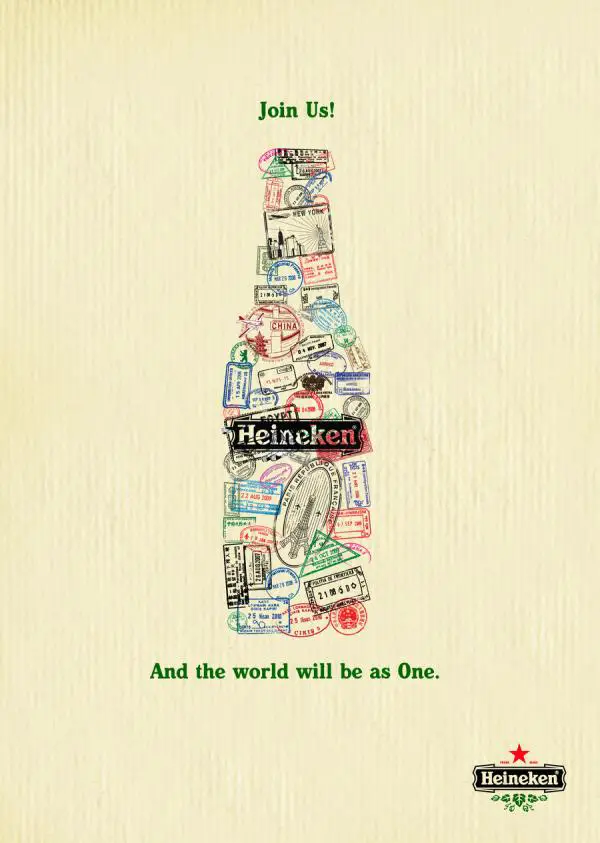 Thoughtful Creativity
The bike ad done in a creative way showing the deep thought process with which each it is created.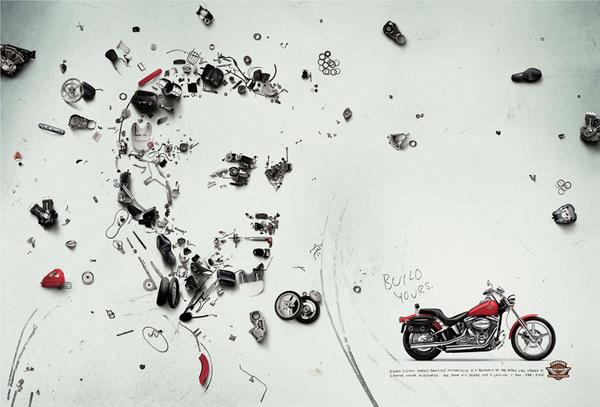 Incredible
Adventurous advertisement with a cool punchline backed by an equally exciting picture.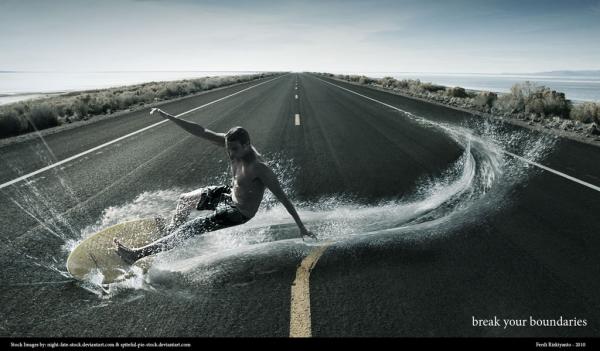 Arts Magazine
This is a cool and creative ad showing a man's face shaped up as magazine pages to show its popularity among the people.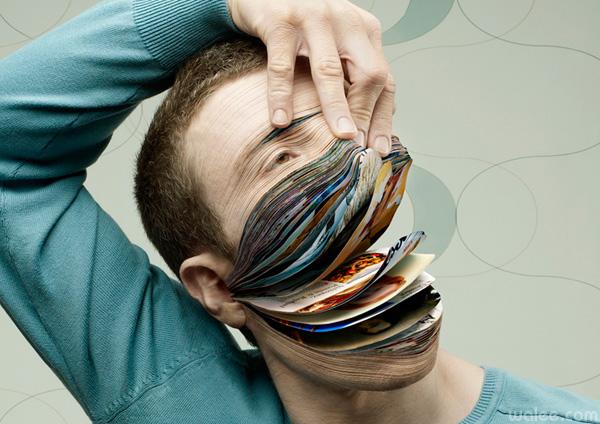 Eco Bottle Ad
A good punch line along with a green and white visual to drive home the point of recycling.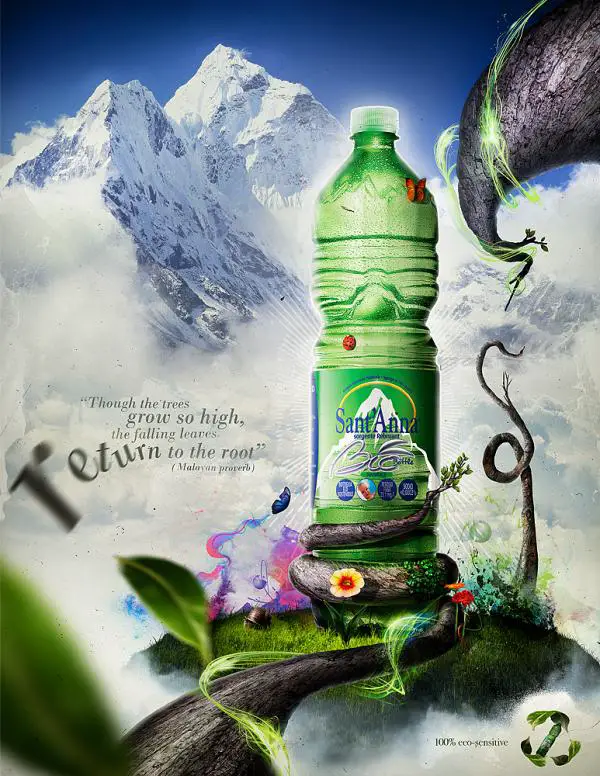 Eco Bottle Ads
Touching Creativity
This ad, related to a reflections campaign, targets the human heart through a visual showing an old man rewinding to his past through the mirror.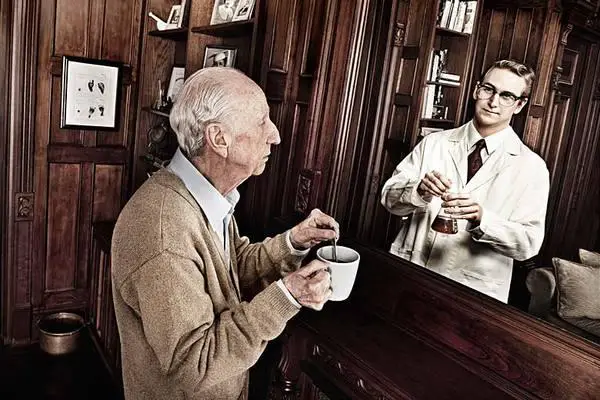 Fabulous
SKY HDTV ad tells about the cool viewing experience you can get that will make you feel a part of the event.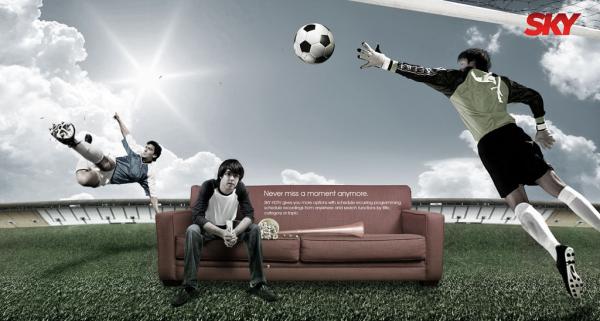 Story Teller
This ad has been created using the story of the frog who turned into a handsome man.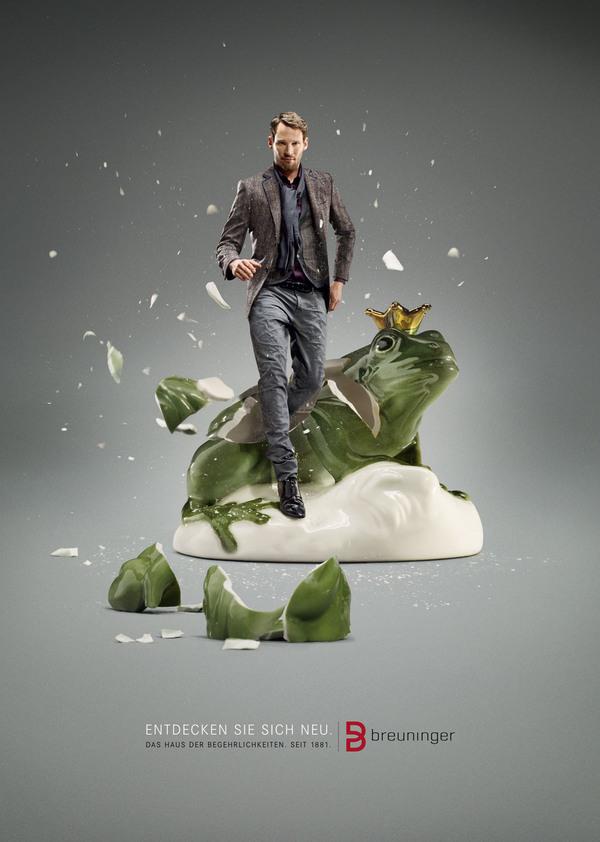 Fantastic Theme
Wonderful ad that says no party can be complete without the martini with balloons shaped up as the bottle.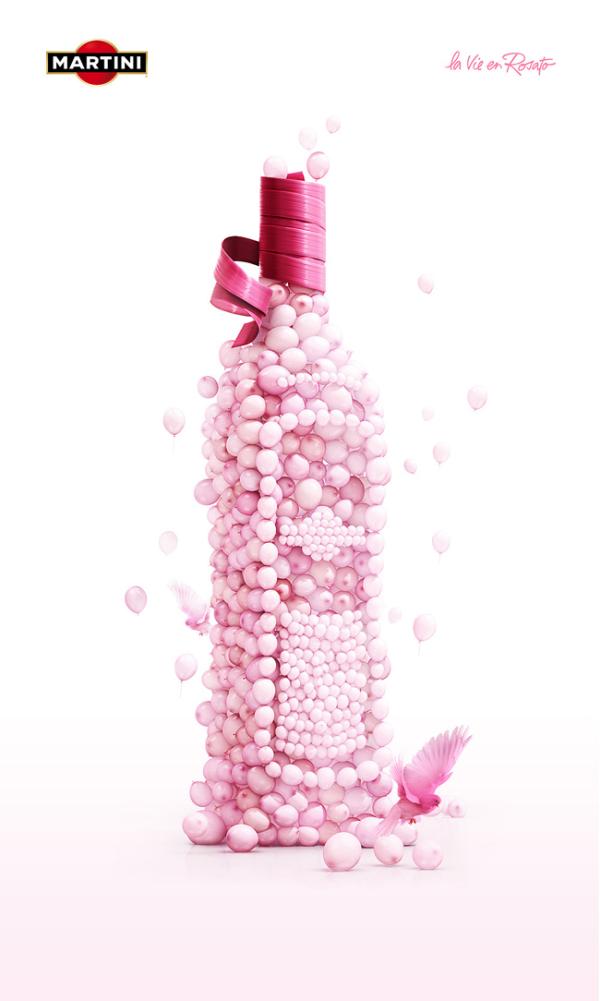 Nature Needs Our Help
Showing a plant man as a beggar, the theme of environment preservation is presented.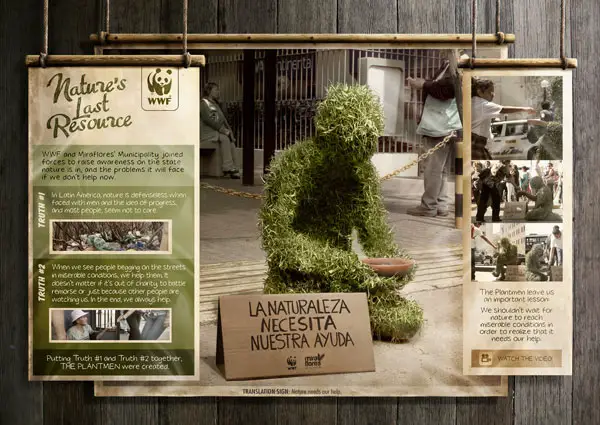 Etisalat Info Security
Simple and lucid ad about security shown through a chain with a forceful punch line.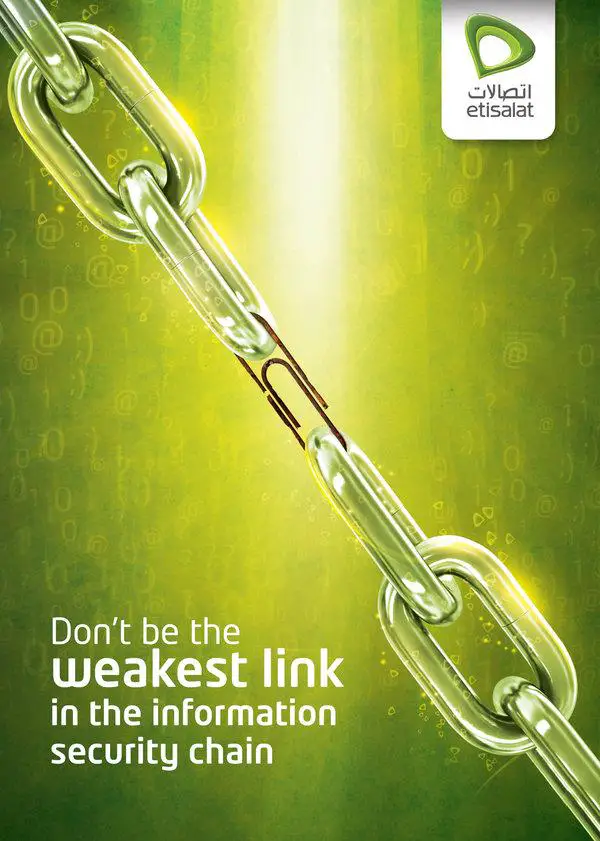 Delightful Ad
Promoting tourism through a web ad that shows Singapore as a wonderful shopping and travelling experience.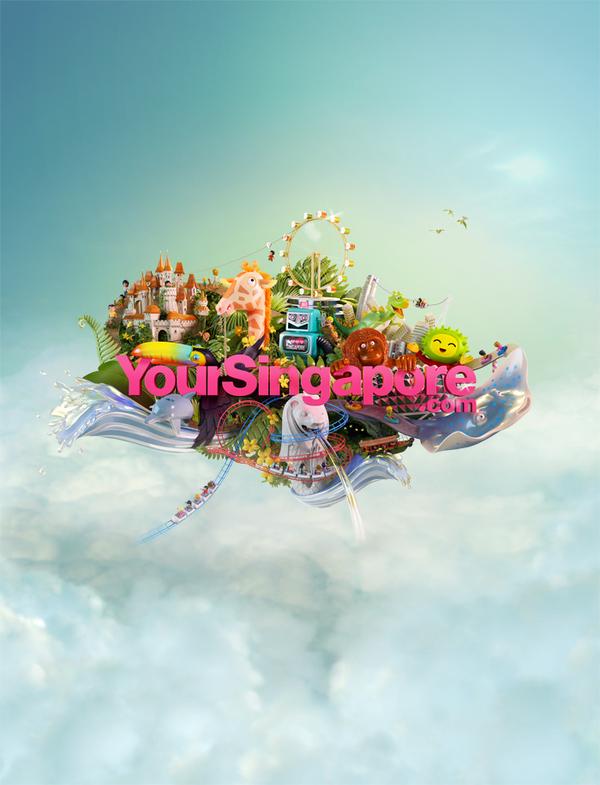 Delightful Ad
Deliciously Dark Thoughts
This marvelous ad of Cadbury points out towards the fabulous taste that transports one to an ecstatic dream land.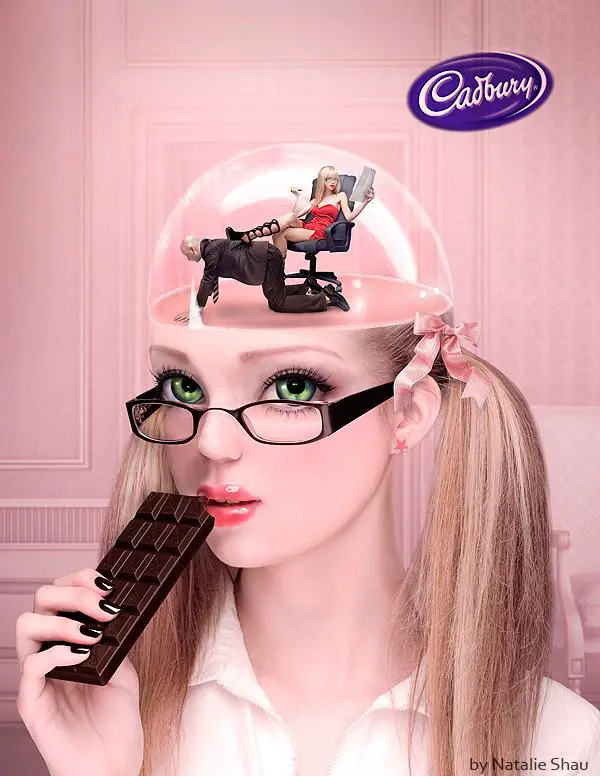 Deliciously Dark Thoughts
Shoot And Fly
Glamorous and glossy, this ad strikes a chord with the fun-loving and those seeking excitement.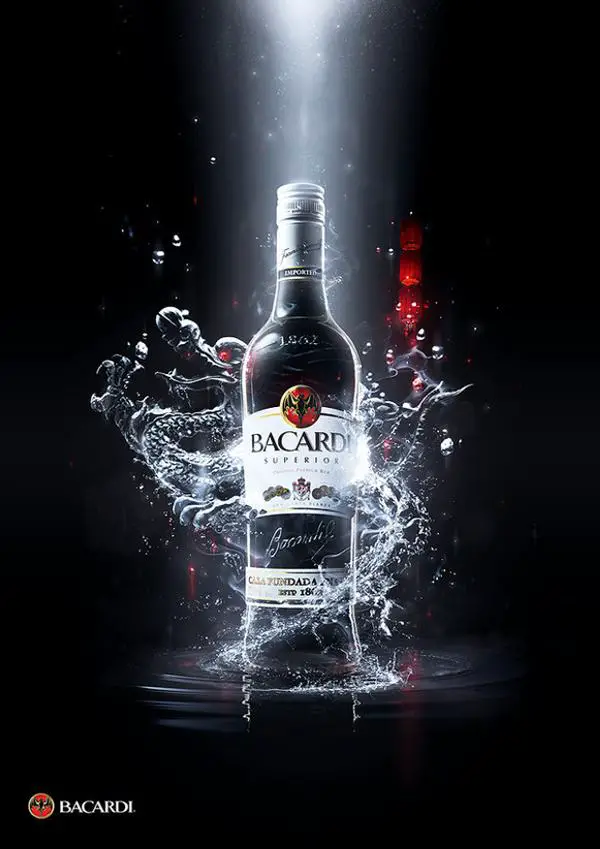 Get In Shape
This Piranha body gym ad has a comic and creative touch that says you must shed weight otherwise fishes may eat you up.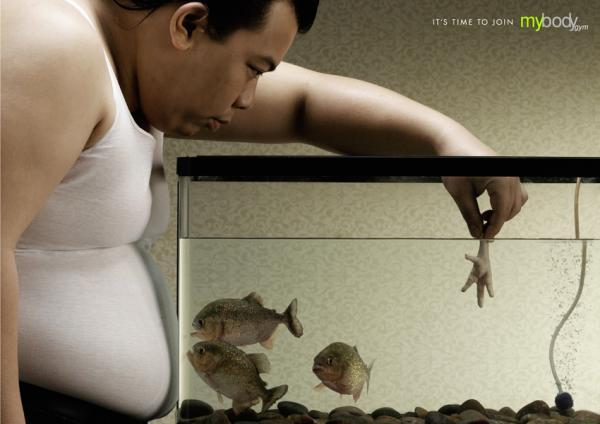 Tiger Beer
Ad with the theme of energy done in a colorful and vibrant manner showing the amazing effect of beer.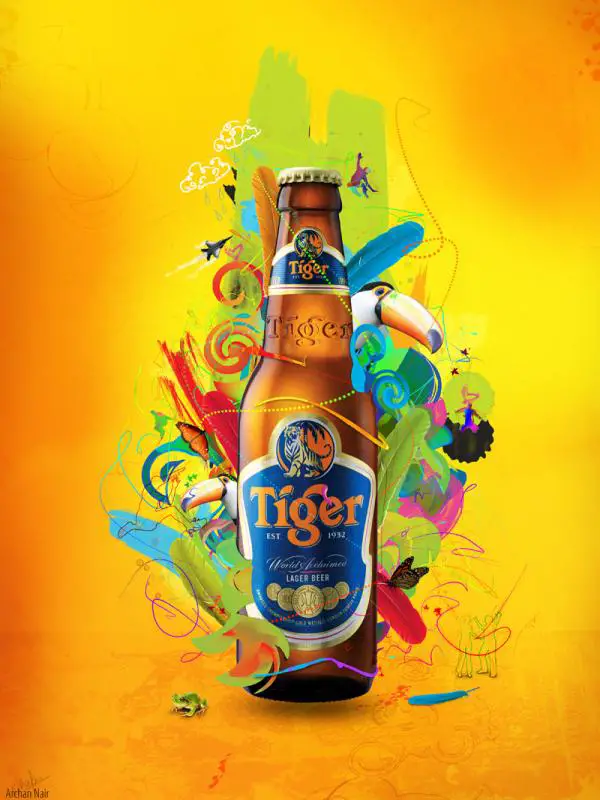 Stop Violence Against Women
An innocent woman, with a bruised face that expresses sorrow and pain, is an apt image to send out the message.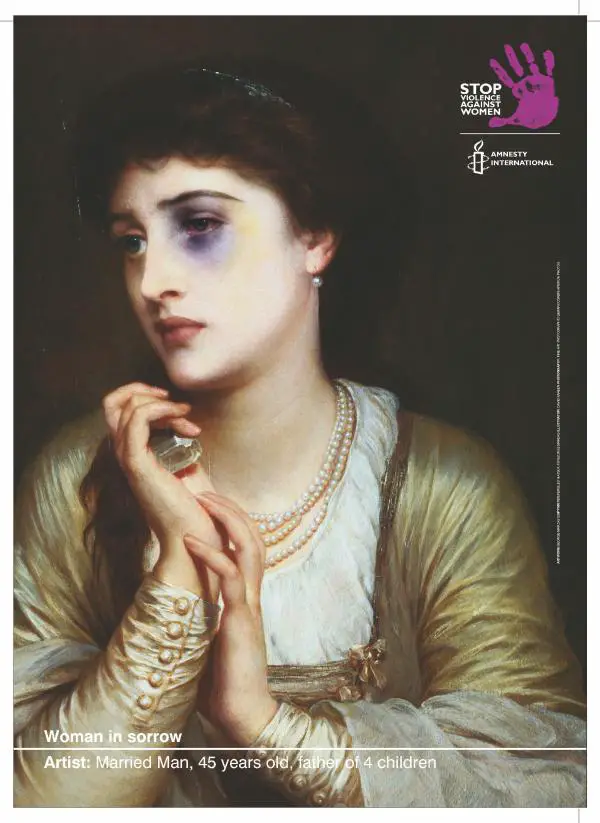 Blooming Magazine
Pink theme mingled with long, white cursive lines spread out create a soft, feminine look.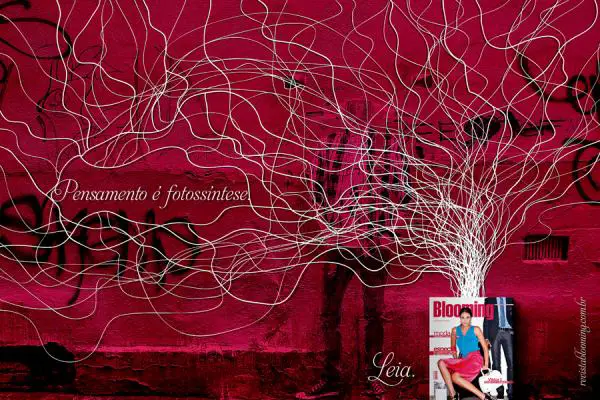 It's Different
The Canadian art gallery is only about art connoisseurs and other activities are strictly prohibited.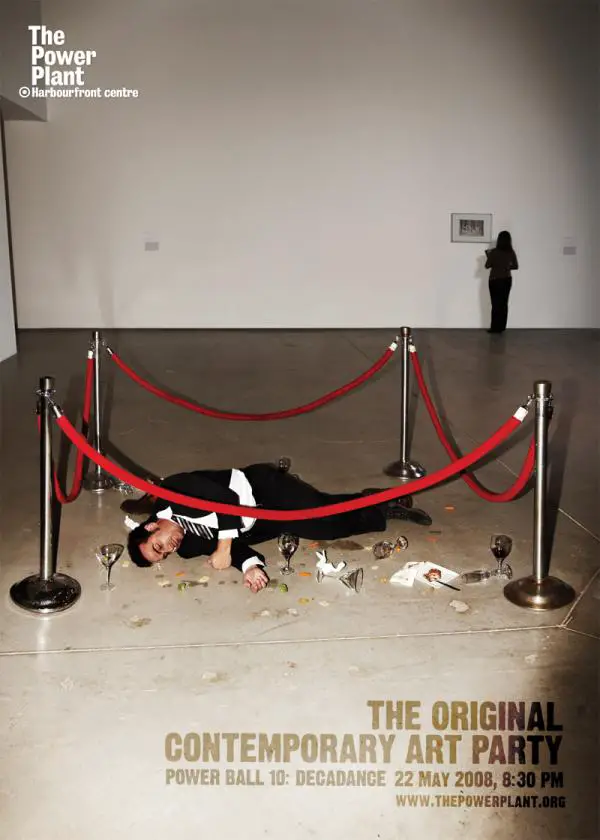 The Symbiotic Relation
Another ad appealing people to save the environment done by inter mixing the images of human hand and tree.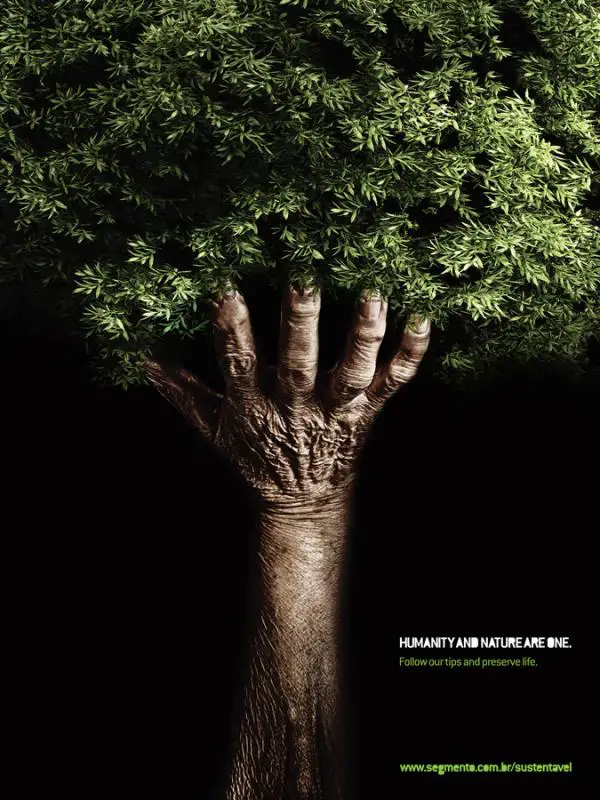 CEPSA Petrol Station Ad
CEPSA fuels can make even the heaviest of giants fly, this is the message of the ad pictured here.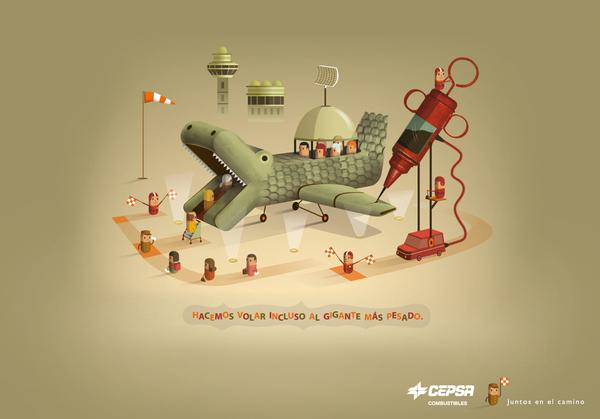 Great Advertisement
White and black with orange and a unifying concept makes this ad class apart from others.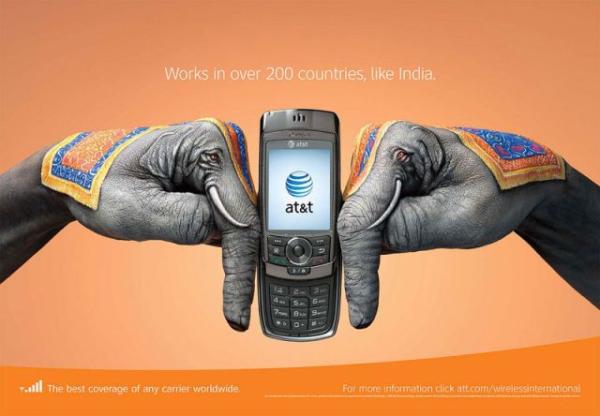 Your Dream Home
Original and funny advertisement that makes you believe in the ad's punch line.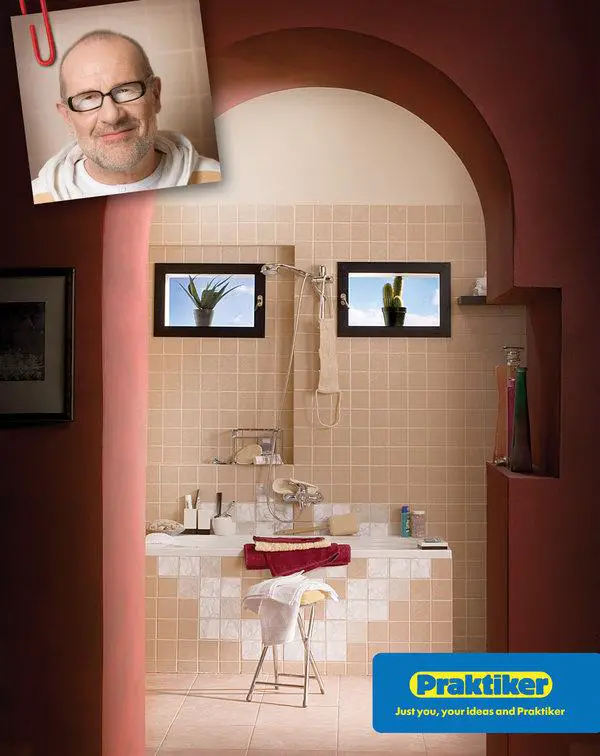 Louboutin Footwear
This ad signifies the royal touch and regal treatment meted out to the sandals manufactured by the brand.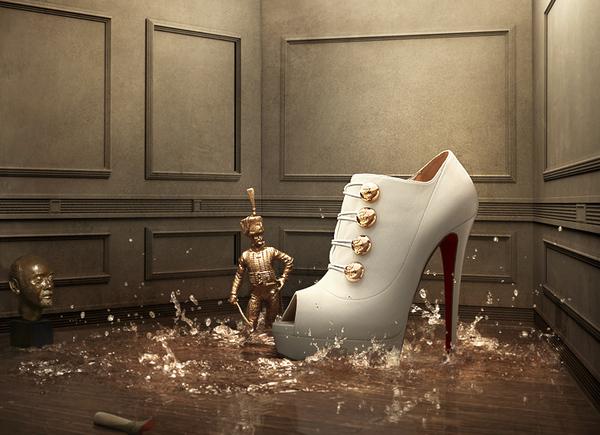 Latin American Expo Ad
A bill poster made with the ancient messenger pigeon makes a cool publicity statement.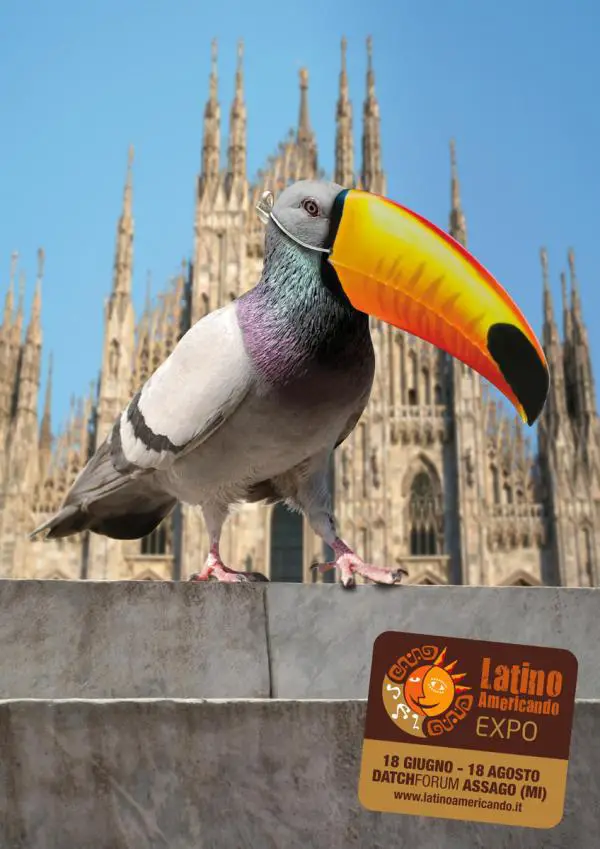 Abortion Is Murder
A social poster about abortion issue that speaks about the pain a mother inflicts on herself when she kills her own child.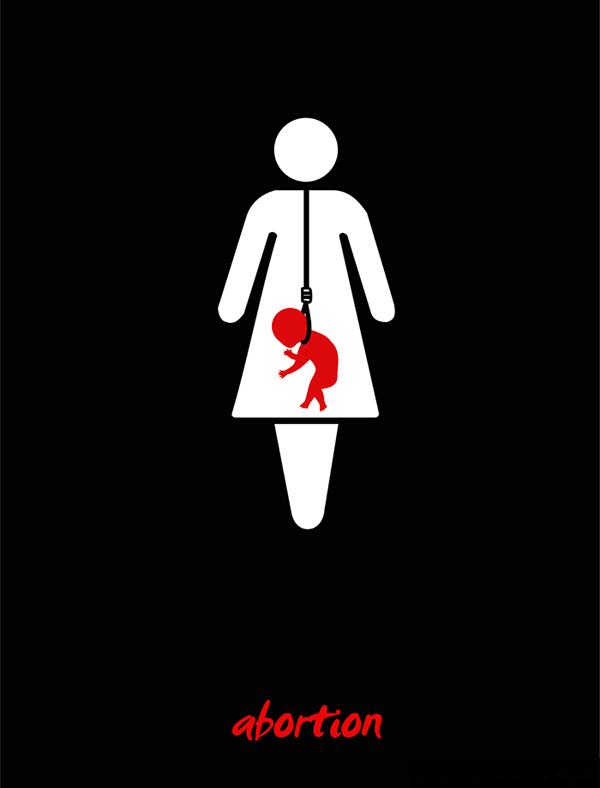 DHL Is The Best
The international shipment brand makes a cool poster that has a plain and terse appeal.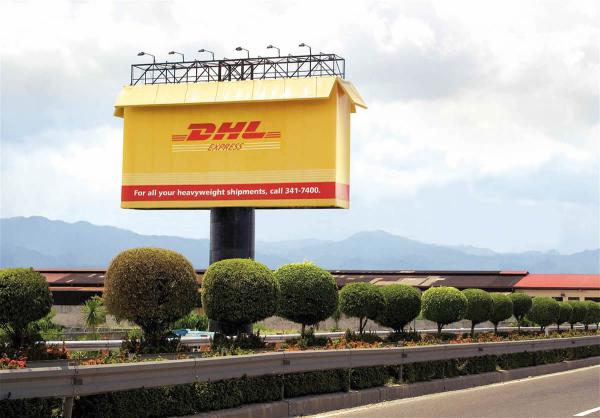 Nike Advertising
Stand out with Nike brand, this is the implied message of the ad that shows a woman with the Nike shoes being stared at by others.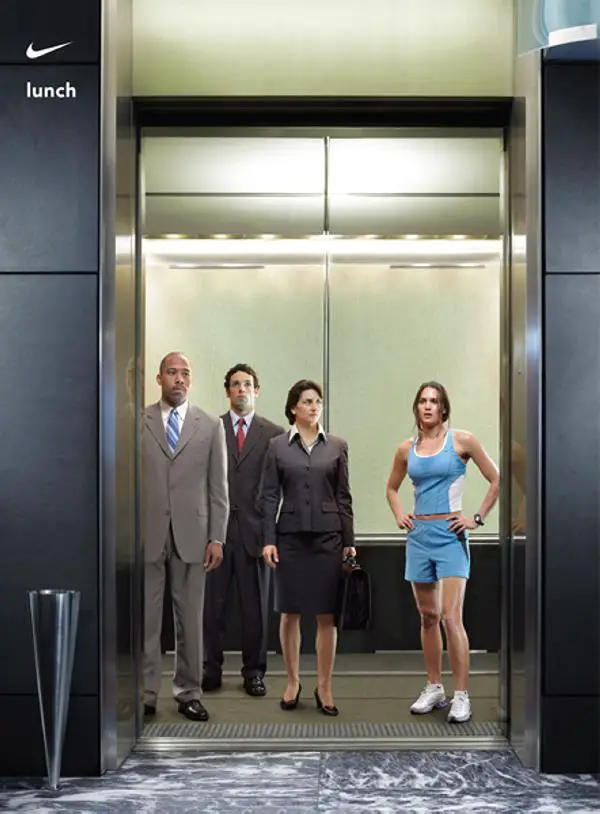 Eye-catchy Ad
This ad about a roller coaster sends out an exciting and fun-filled treat with the green theme.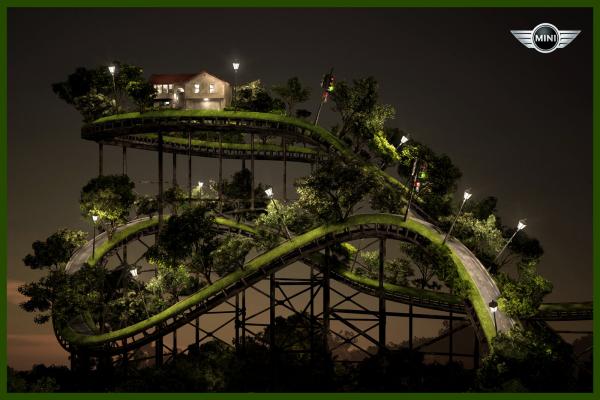 Pedigree Dentastix
If the dog's teeth are not taken care of properly then it will not get to bite all that it wants.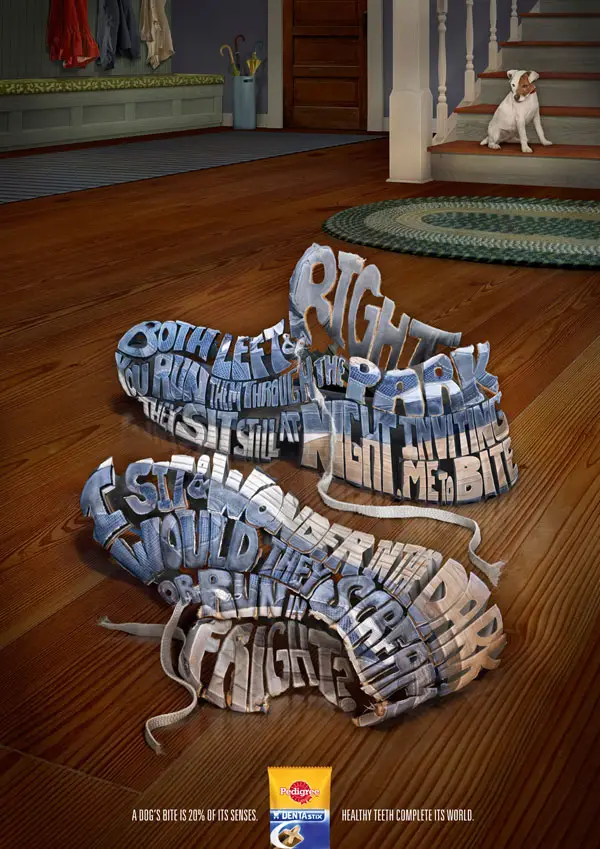 Eco Friendly Manufacturing
The Hugo One fragrance performs its corporate social responsibility by funding tree plantations in the Amazon rainforest.