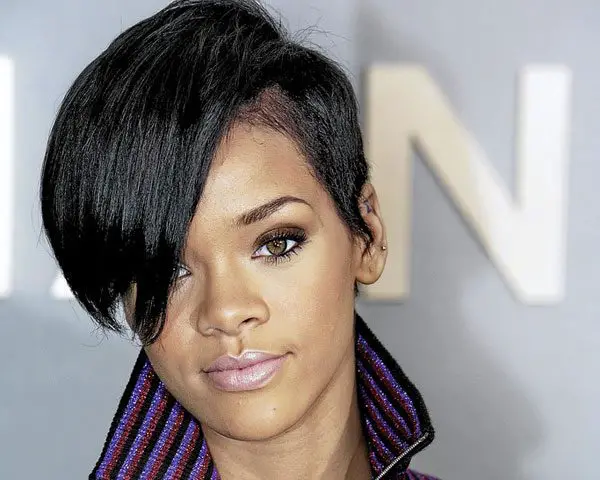 Black women are blessed with thick strong hair that can be styled in different ways. If you are a black woman looking for an easy to manage option, cut your hair short. When Afro hair is trimmed away to open up the forehead, it can display your strong facial features prominently. Whether you keep your natural curls or get your hair straightened, there are many fun hairstyles you can try.
Short hairstyles for black women often have a back to basics look, in which the hair is cropped to reveal the ears. These sparse hairstyles come from tribal traditions, and go well with the defined facial features of black women. To give your hair a trendy look, you can cut it very short, with layered strands framing the sides of your face. To get a punk look, try edgy hairstyles such as undercuts, with razored patterns on the side of your head. You can also wear your hair very short and keep it neat with a hairband. If natural Afro curls are the look you want to work with, there are many hairstyle options you can explore. Short dreadlocks are a great option, and you can also try soft rounded hairstyles framing your face. Here are some cool hairstyles.
Undercut Sexy Look
The jet-black hair is straightened and styled in a sexy undercut, with some shaggy layers covering one eye.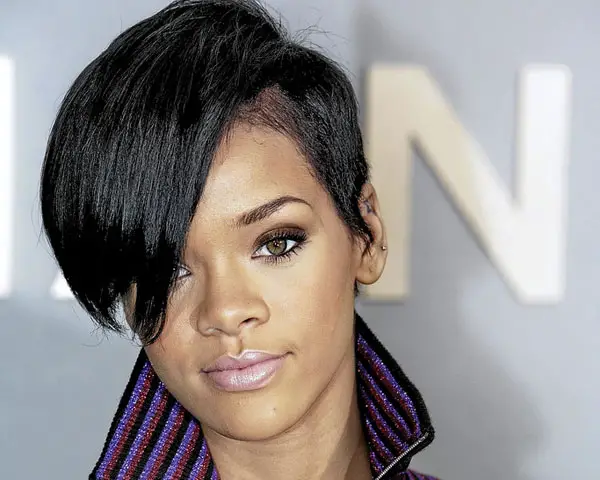 Punctuated Undercut
Razored in two neat lines near the ear, this undercut style comes with a touch of color in the layered front strands.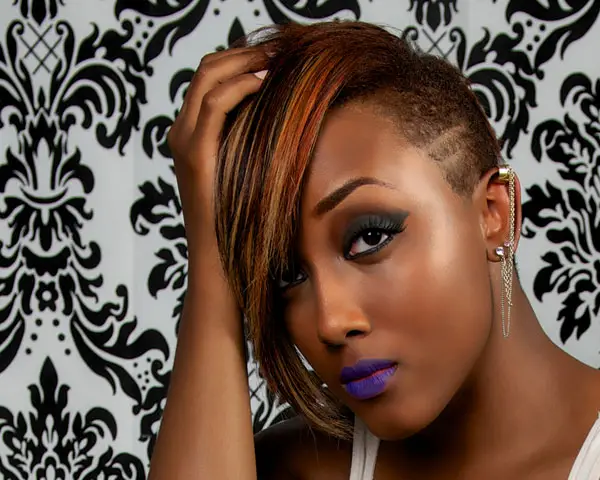 Fun Pink Afro Style
The jet-black curls, piled in a retro short high bob haircut, are spiced up with dashes of pink.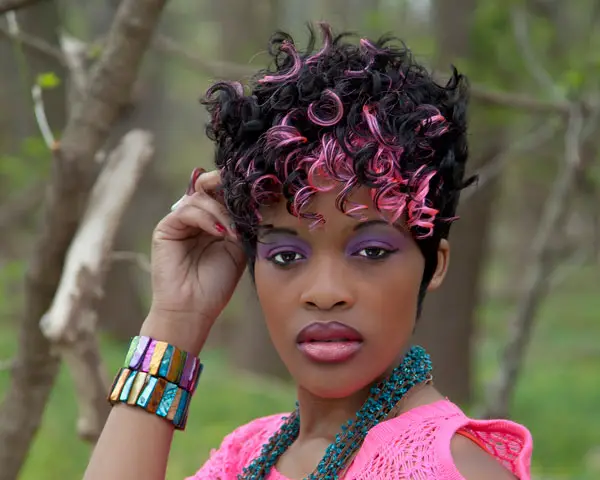 Short Layered Undercut
In this short layered hairstyle, the front hair is brushed across the forehead.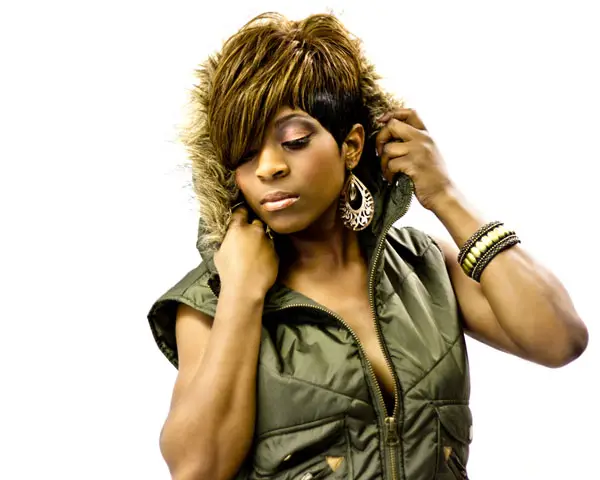 Massy Hairstyle
Stunning masses of Afro hair make a natural frame for the face, in this short hairstyle.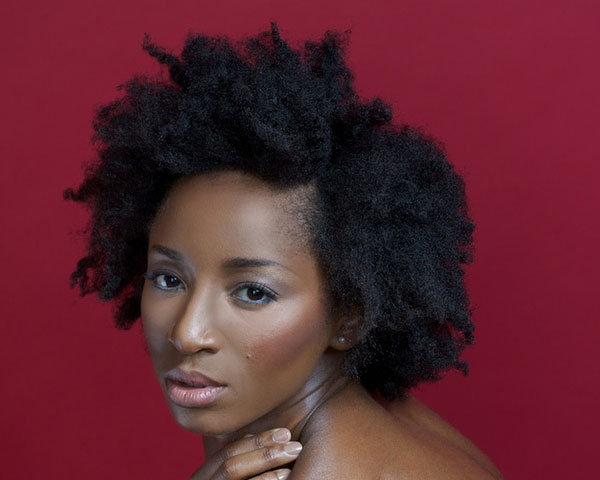 \
Two Colors
The shock of black curls is surrounded by brown shaded hair. An interesting hair fashion idea.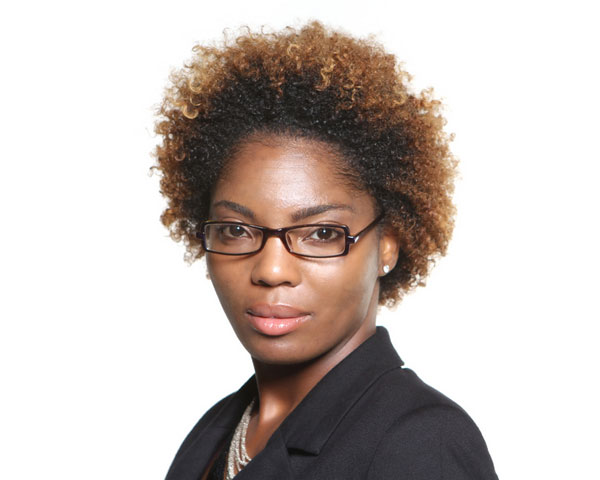 Short Retro Theme
With the side hair razored and a heap of black curls piled on the head, this is a retro undercut.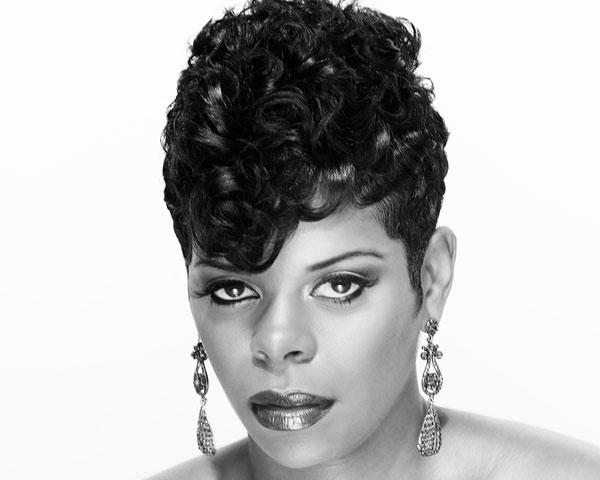 Boycut Difference
The straight hair is styled very short in a boycut, with some of the hair reverse brushed for a sexy look.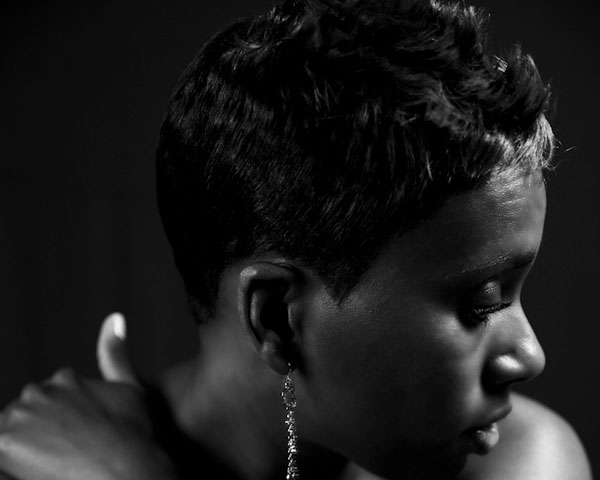 Rounded Hairstyle
Naturally curly hair is cut short in a rounded style, to make a gorgeous profile.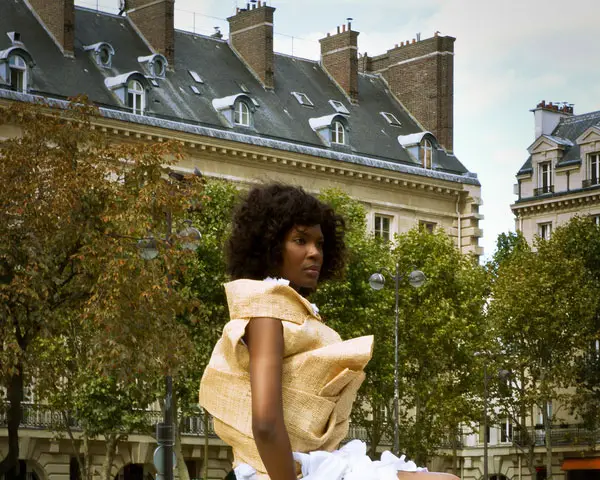 Neat Short Hairstyle
In this hairstyle for black woman, the hair is trimmed back from the forehead and kept in place with a hairband.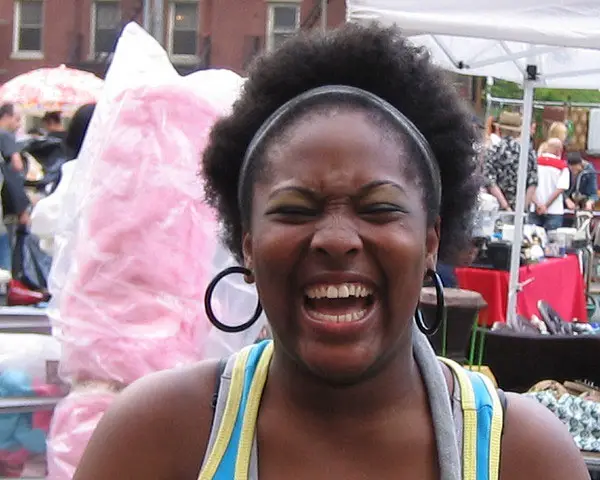 Get Short
The extra short dreadlocks style opens up the face of this young black woman.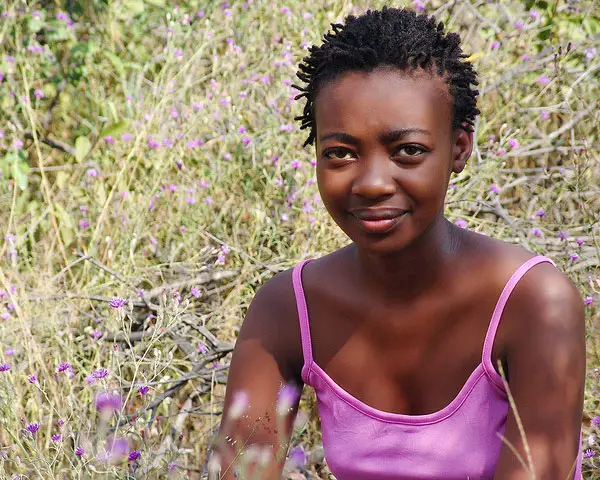 Black Chin Length Style
In this chin length Afro hairstyle, the depression in the middle gives a bifurcated look to the hair.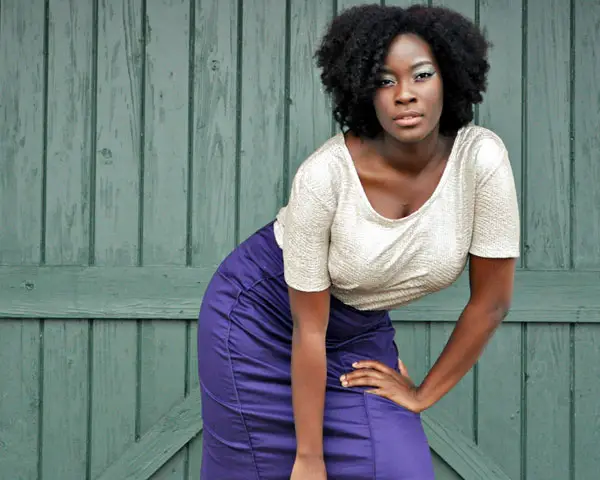 Black Trim
The Afro curls are trimmed very short to sit away from the high forehead.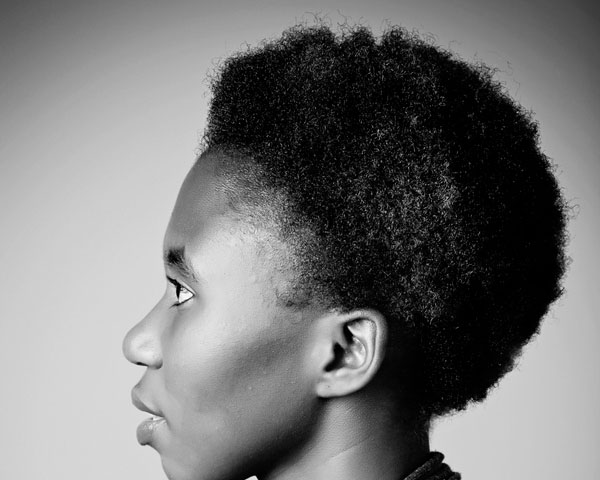 Headband Black Hairstyle
The cropped curls are pulled away from the forehead with a hairband. A pretty Afro hairstyle.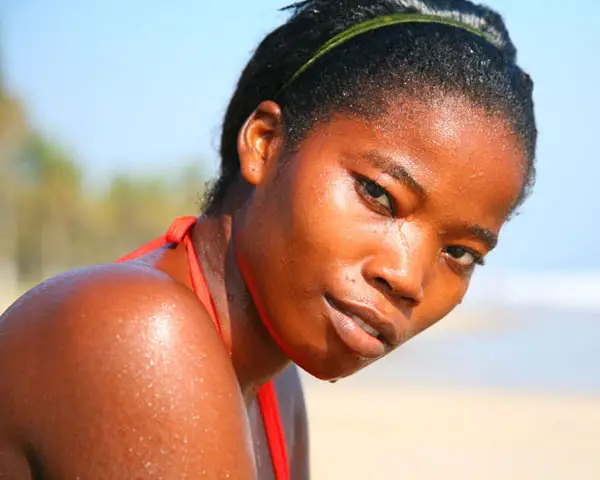 Traditional Hairstyle
The hair is cropped very short to expose the ears, in this traditional Afro hairstyle for women.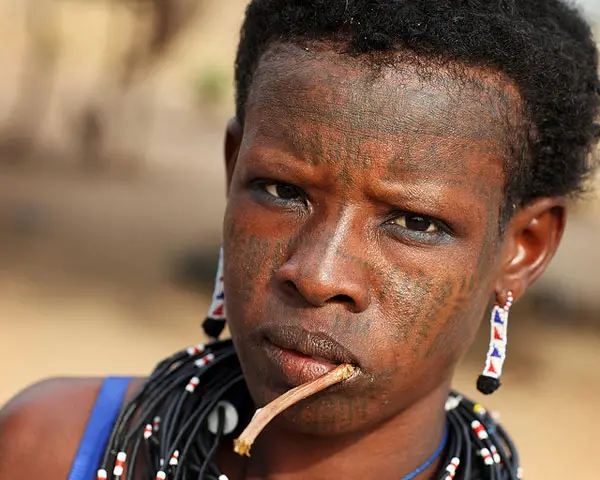 Comfort Hairstyle
The naturally curly hair is tied back to open up the forehead. A girly hairstyle.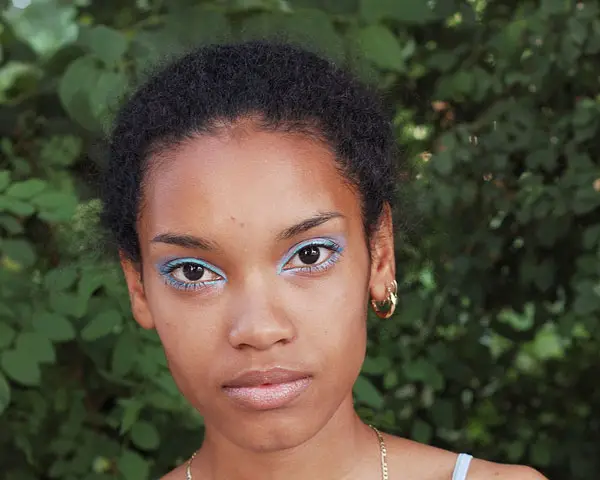 Textured Style
In this short hairstyle, the hair is trimmed in very tiny layered strands to create a rich texture.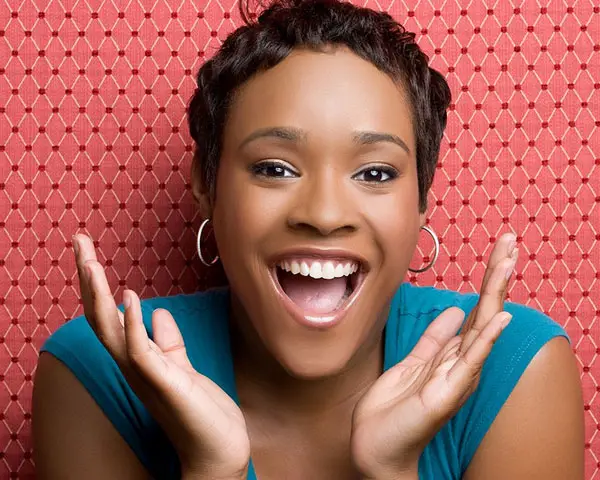 Bare Black Style
Cropped extremely short to keep the forehead bare, this traditional hairstyle goes well with the long face.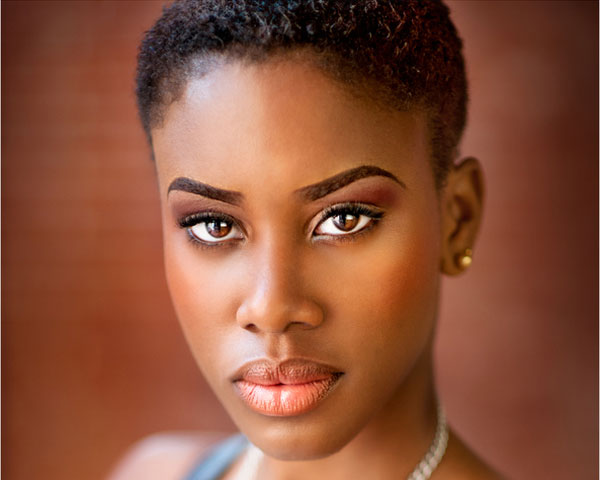 Abbreviated Style
The black curls are kept very short, with a prominent hairline and exposed ears.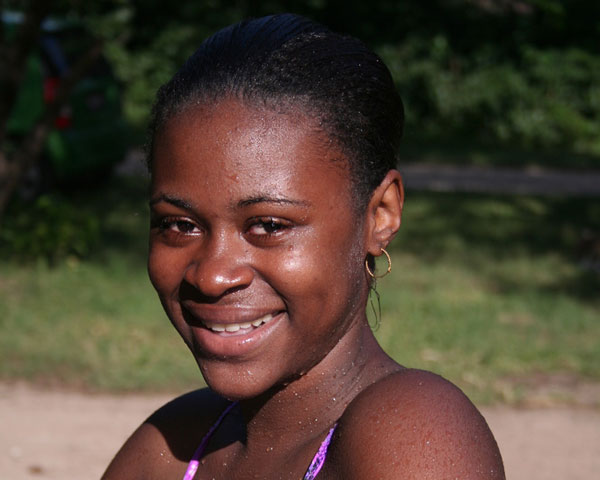 Short Mature Haircut
The mixture of black and white curls is cropped to make a squarish frame for the forehead.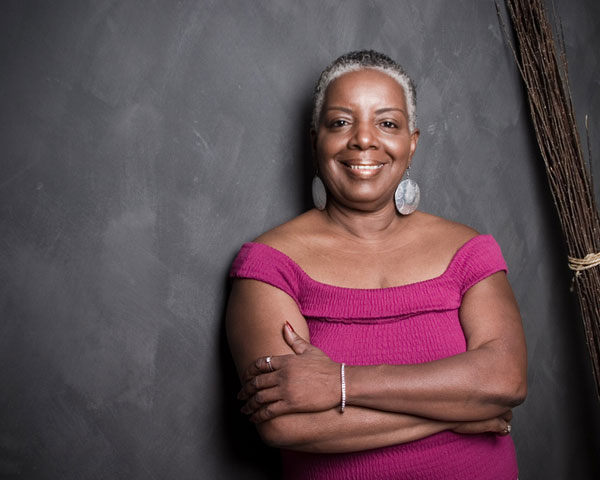 Black Undercut
Short straight front layers are brushed over the face, with the side of the head razored neatly, in this elegant undercut.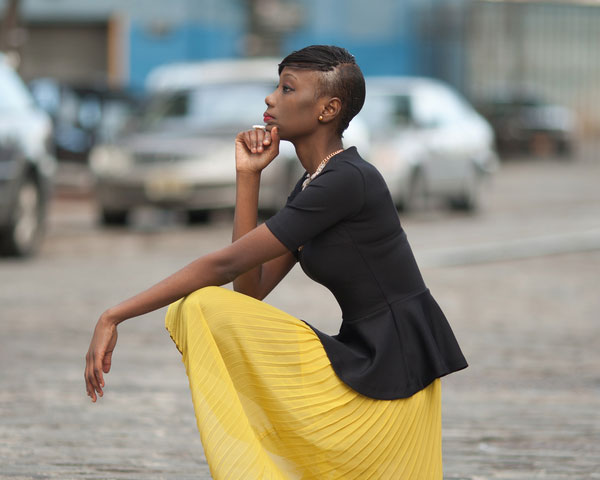 Black Soft Style
The black curls are designed to softly frame the face, with only the lower tips of the ears exposed.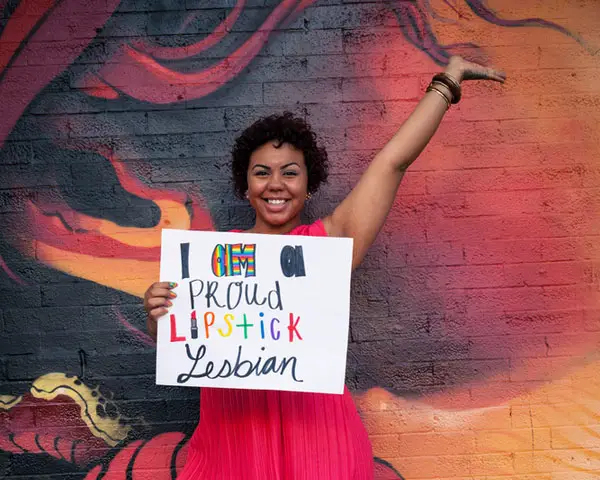 Black Soft Style
Colors Style
In this intense dreadlocks hairstyle, a touch of mauve hair color gives an interesting look.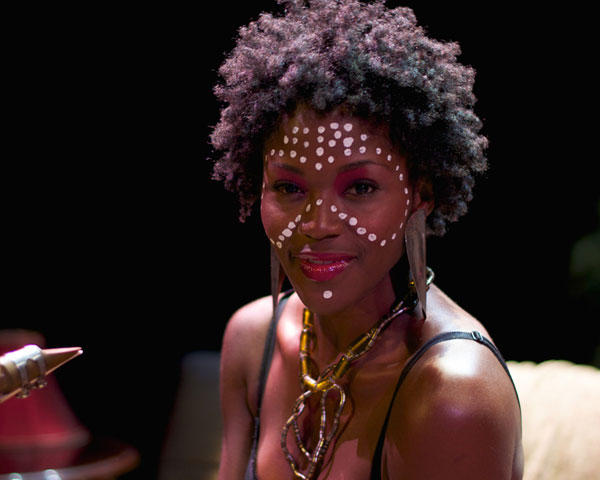 Short Dreadlocks Style
Masses of short dreadlocks surround the face in a round frame, in this elaborate black hairstyle.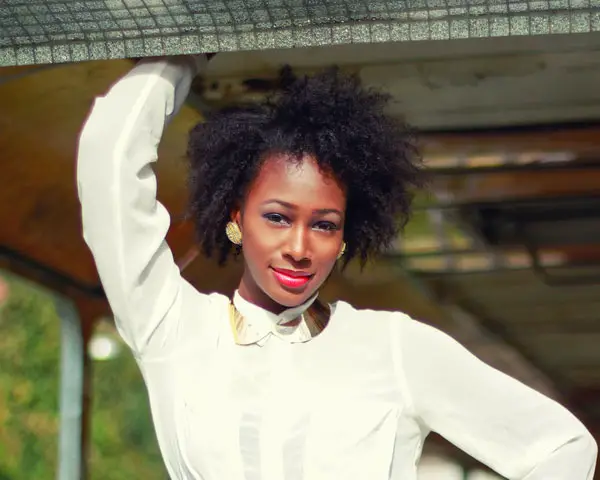 Short Afro Curls
The thick black curls have been arranged in a rounded style, with a few curls brushing the shoulder.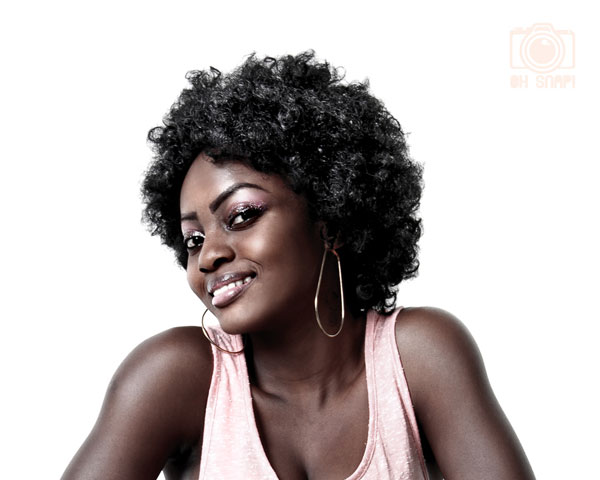 Undercut Afro
The very short cropped hair emphasizes the side trim, in this punk short hairstyle.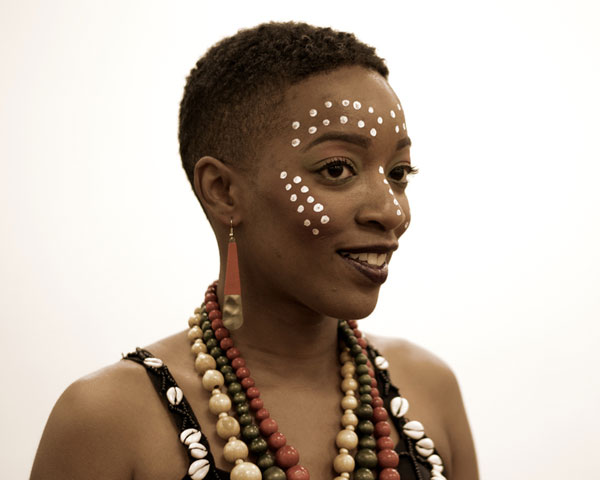 Short Afro Arrangement
Smooth shiny hair is arranged with gel in a sleek retro short hairstyle.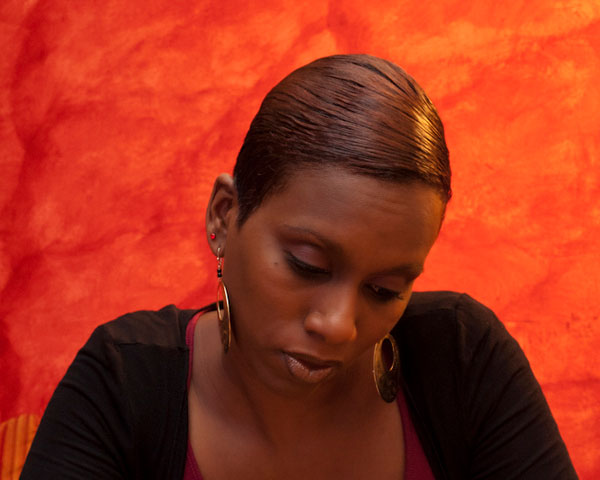 Deep Fringe Afro Style
Short side layers go well with the deep front bangs, in this short hairstyle.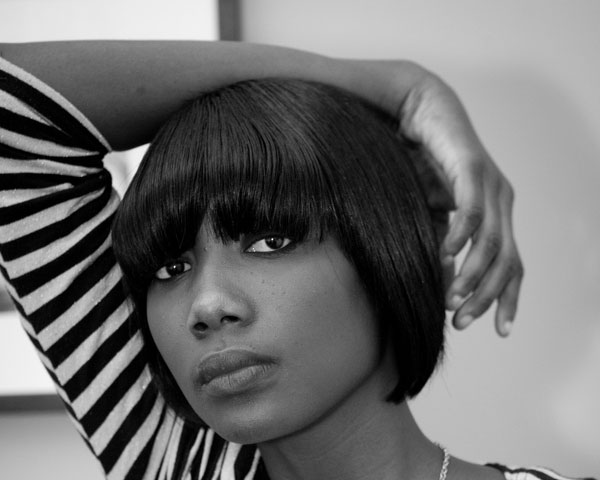 If you like this article, you might be interested in some of our other articles on  Black Hairstyles With Bangs,  Waterfall French Braid,  Cute Hairdos  and  Cute Ponytail Ideas.