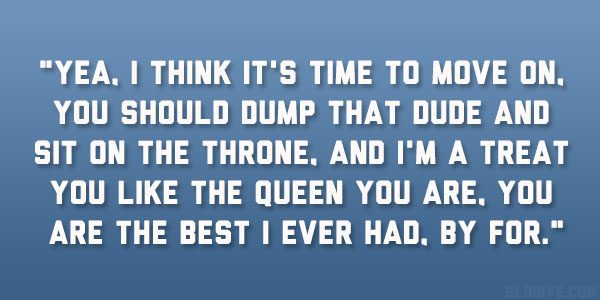 Relationships give meaning to our life. A life without family, friends and people we care about is not worth living. We need our loved ones to share our joys, sorrows, successes and failures. Without them success has no meaning and life loses its purpose and significance. When we fall in love and then eventually get married we get a true friend for a lifetime. We deeply trust and rely on this one special person closest to our heart. They have the ultimate power to make or break us and see us through all the highs and lows of life.
However life is not a fairy tale with happy endings all the time. A perfect love story can come to an abrupt end, and a couple who were madly in love for years may fall out of it and break-up. What should one do when the person whom they trusted the most breaks their heart, or when you realize that it is time to end a relationship which has become stagnant and loveless. We should show courage, pull ourselves together and move forward in life instead of going into depression or losing all hope. Get inspired and rejuvenated by going through some of the best time to move on quotes. Here are some for you to be uplifted.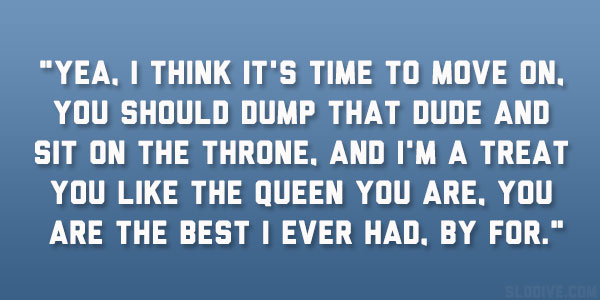 "Yea, I think it's time to move on, You should dump that dude and sit on the throne, And I'm a treat you like the queen you are, You are the best I ever had, by for."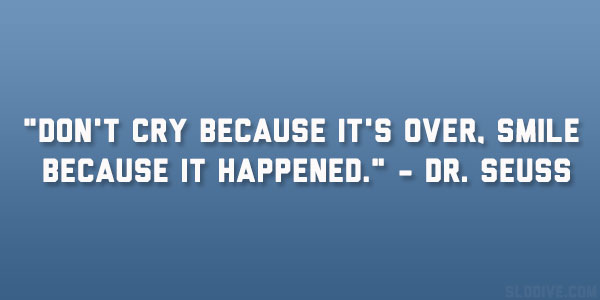 "Don't cry because it's over, smile because it happened." – Dr. Seuss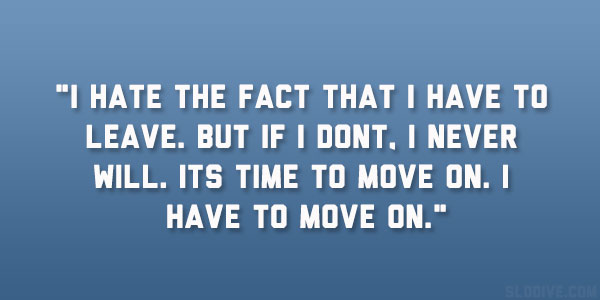 "I hate the fact that I have to leave. But if I dont, I never will. Its time to move on. I have to move on."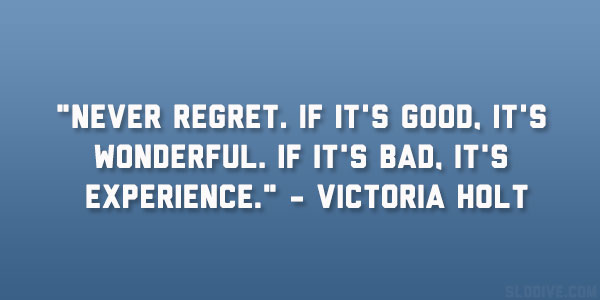 "Never regret. If it's good, it's wonderful. If it's bad, it's experience." – Victoria Holt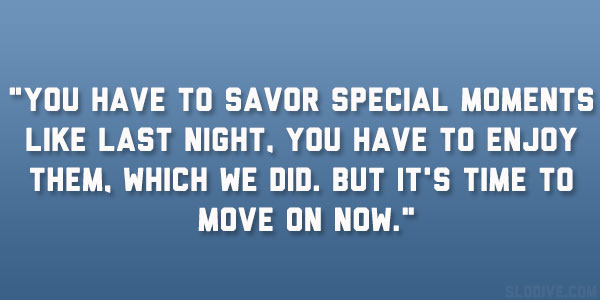 "You have to savor special moments like last night, you have to enjoy them, which we did. But it's time to move on now."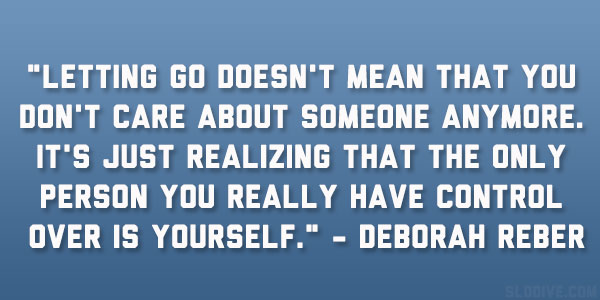 "Letting go doesn't mean that you don't care about someone anymore. It's just realizing that the only person you really have control over is yourself." – Deborah Reber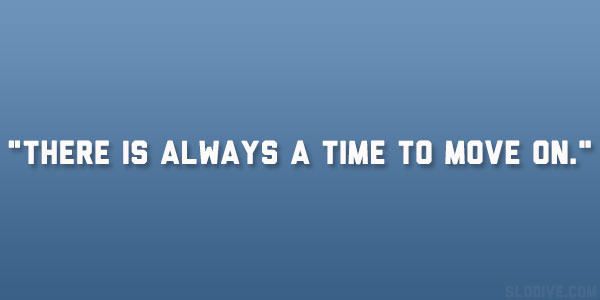 "There is always a time to move on."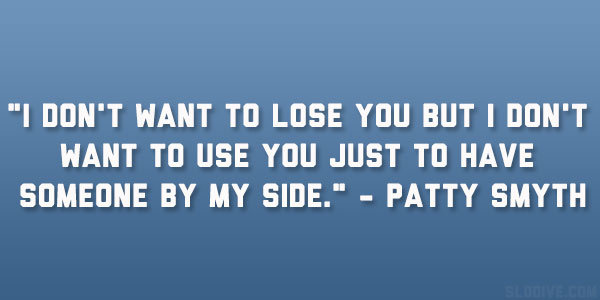 "I don't want to lose you but I don't want to use you just to have someone by my side." – Patty Smyth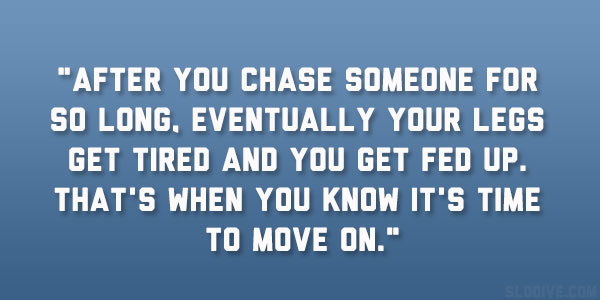 "After you chase someone for so long, eventually your legs get tired and you get fed up. That's when you know it's time to move on."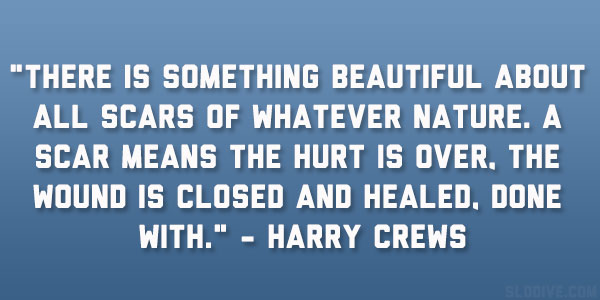 "There is something beautiful about all scars of whatever nature. A scar means the hurt is over, the wound is closed and healed, done with." – Harry Crews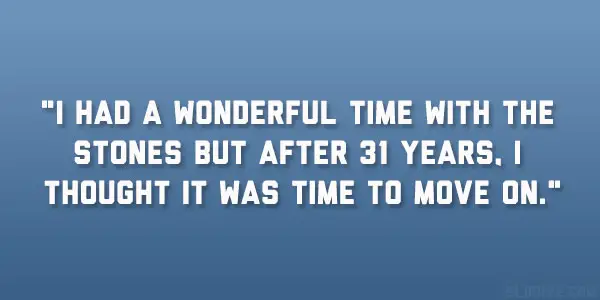 "I had a wonderful time with the Stones but after 31 years, I thought it was time to move on."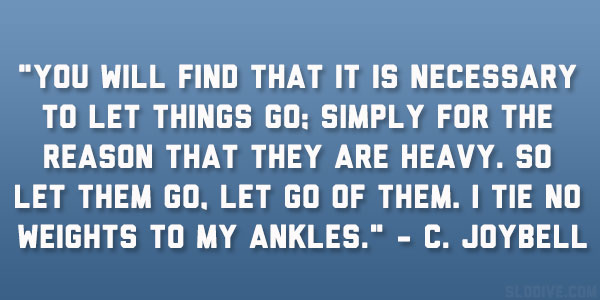 "You will find that it is necessary to let things go; simply for the reason that they are heavy. So let them go, let go of them. I tie no weights to my ankles." – C. JoyBell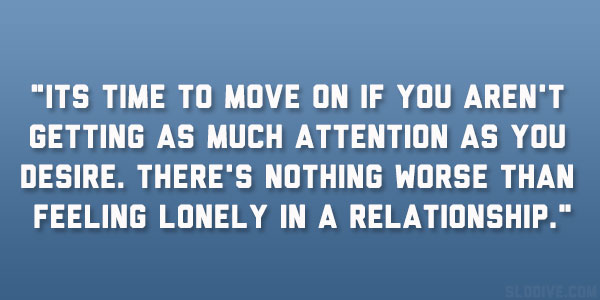 "Its time to move on if you aren't getting as much attention as you desire. There's nothing worse than feeling lonely in a relationship."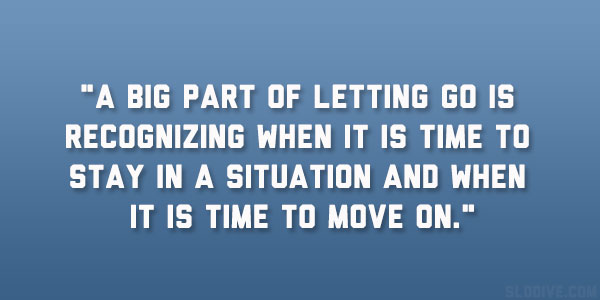 "A big part of letting go is recognizing when it is time to stay in a situation and when it is time to move on."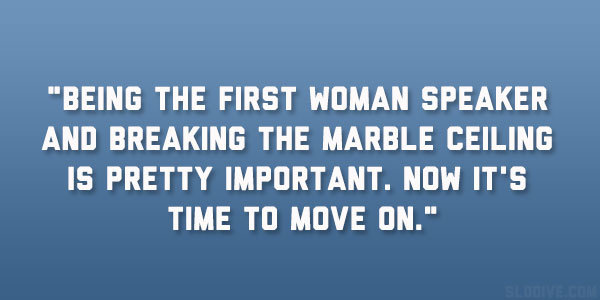 "Being the first woman speaker and breaking the marble ceiling is pretty important. Now it's time to move on."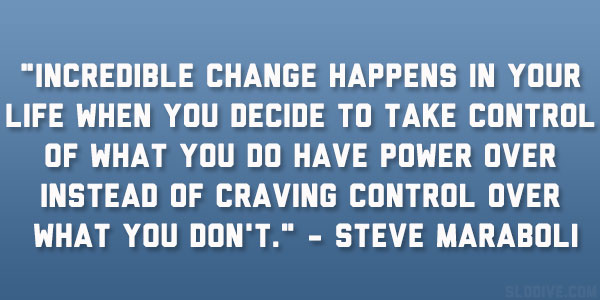 "Incredible change happens in your life when you decide to take control of what you do have power over instead of craving control over what you don't." – Steve Maraboli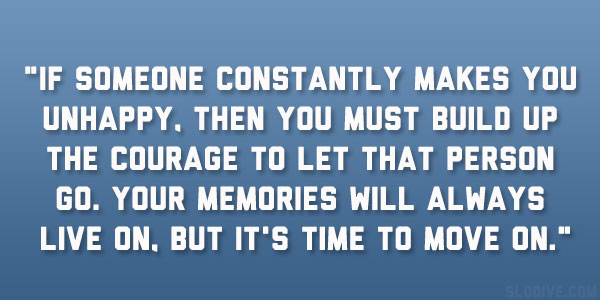 "If someone constantly makes you unhappy, then you must build up the courage to let that person go. Your memories will always live on, but it's time to move on."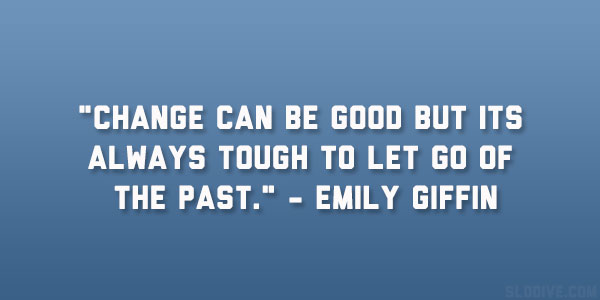 "Change can be good but its always tough to let go of the past." – Emily Giffin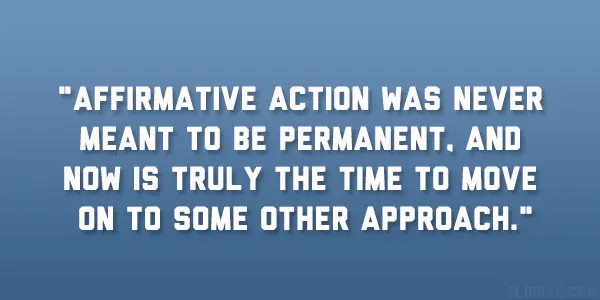 "Affirmative action was never meant to be permanent, and now is truly the time to move on to some other approach."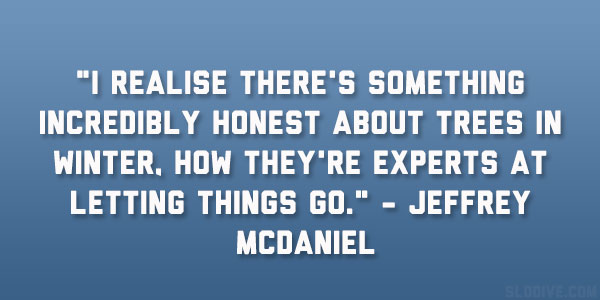 "I realise there's something incredibly honest about trees in winter, how they're experts at letting things go." – Jeffrey McDaniel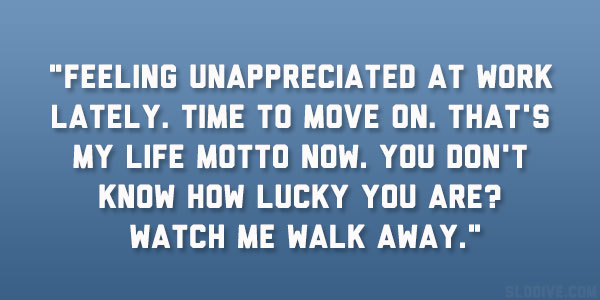 "Feeling unappreciated at work lately. time to move on. That's my life motto now. You don't know how lucky you are? Watch me walk away."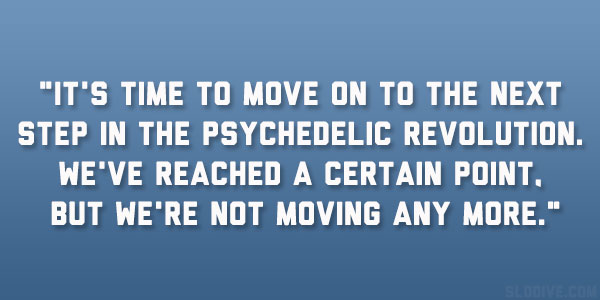 "It's time to move on to the next step in the psychedelic revolution. We've reached a certain point, but we're not moving any more."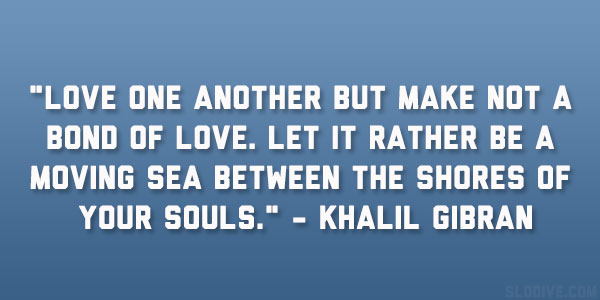 "Love one another but make not a bond of love. Let it rather be a moving sea between the shores of your souls." – Khalil Gibran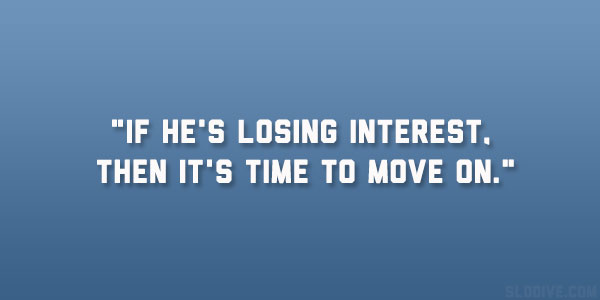 "If he's losing interest, then it's time to move on."
If you like this article, you might be interested in some of our other articles on  Short Quotes About Family,  Famous Sports Quotes,  Life Quotes To Live By  and  Awesome Quotes To Live By.