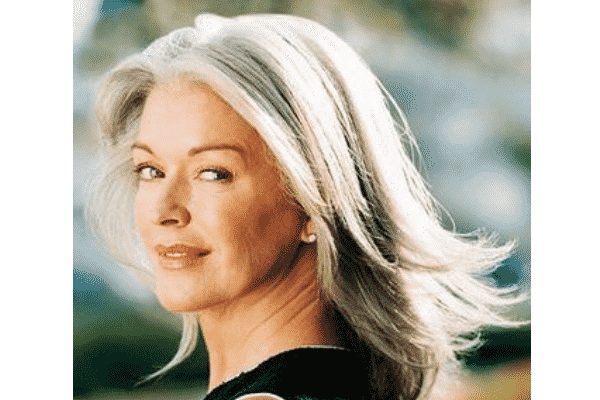 Medium haircuts are always popular with women, and or good reason! They're easy to care for, easy to style, comfortable, and versatile. Most medium haircuts fall at around shoulder level, but some may be just above or just below the shoulders. They aren't too long or too short, so they aren't as heavy as long haircuts, and there's still enough hair to pull back. A perfect choice for anyone who wants shorter hair but still wants to rock a spunky ponytail or pretty updo!
Medium haircuts also work with just about any face shape and hair type, from thick to thin, curly or straight.  There are lots of medium length haircut ideas to choose from, and picking one can be difficult. Talk to your stylist about what works best for you, and take a look at some of these amazing and modern medium haircuts for a little inspiration!
1. Long Inverted Bob
The inverted bob is a popular short haircut. However, by leaving the hair a little longer than usual, short bobs can be adorable medium haircuts!
2. Medium Haircut With Long Bangs
Bangs, or fringe, can work well with medium haircuts, as seen in this example. The bangs are left long here, and swept to the side for a casual look.
3. Shoulder Length Layered Hair
Layered medium haircuts can be absolutely stunning, especially if you have thicker hair! This medium length haircut has long layers, and the hair around the face is left longer as well.
4. Medium Layered Haircut With Bangs
This medium haircut hits just at the shoulders, and it has long layers for a gorgeous shape. The bangs are totally cute!
5. Medium Haircut Just Past the Shoulders
Here's a nice example of a medium haircut just past the shoulders. The layers are left quite long on this haircut, as is the hair around the face. Lots of volume and a tossled style give this a sexy look.
6. Medium Length Haircut With Waves
If you're looking for medium haircuts with waves, here's a nice option. This shoulder length haircut has long layers, so you can let your waves shine!
7. Medium Haircut With Thick Bangs
Medium haircuts can work on thick hair too. Layers can take away some of the unwanted bulk of thick hair, making it more comfortable and easier to tame. The thick bangs on this haircut also give it an edgy look.
8. Short Medium Haircut
This next haircut is a little shorter than the other medium haircuts, but it isn't actually short enough to be a short haircut. It has a tossled sexy look and long side bangs.
9. Above the Shoulder Wavy Haircut
Here's another sexy medium haircut just above the shoulders.
10. Curly Medium Haircut
Are your locks super curly? A medium haircut can still work for you, and look stunning!
11. Fin Layered Medium Haircut
Ladies with fine locks can rock medium haircuts too! Just be sure to keep the layers long.
12. Straight Medium Haircut
Or you can skip the layers altogether if you have somewhat fine hair. This medium haircut is more of a blunt cut with no layers and it still looks smashing, especially with the ombre coloring.
13. Medium Haircut With Bangs
Bangs look amazing with medium haircuts too. The bangs on this blunt haircut hit just below the eyebrows and frame her face nicely.
14. Medium Haircut With Beachy Waves
Beachy waves are hot this season, and ladies with medium haircuts can really rock this look!
15. Gray Flipped Out Medium Haircut
Finally, here's a medium hair cut on gray hair. The silver locks are styled with the ends flipped out for a stylish modern look.
Have you gotten some great ideas for medium haircuts? With the warm weather finally upon us, a shorter haircut might be just what you need to keep cool! And, you'll look good doing it!