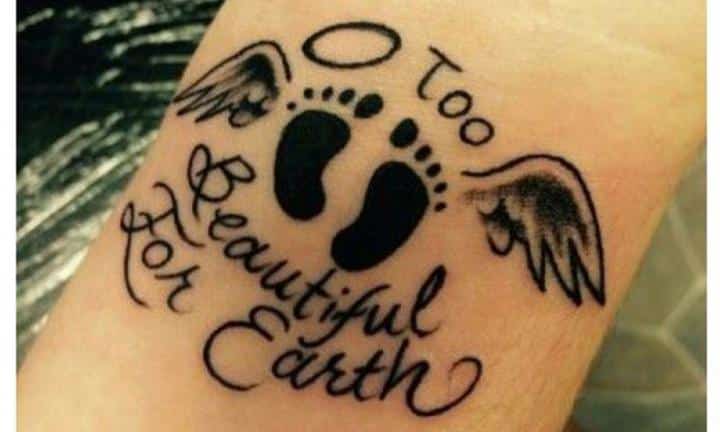 Miscarriages are truly terrible and something that no parent in the world wants to go through, which is why so many respectful miscarriage ribbon tattoos have been created. Not only do they pay respects to those who have suffered through a miscarriage before, but they help spread awareness of how common they really are.
In order to showcase some of the most amazing miscarriage ribbon tattoo designs while also giving our readers insight on how beautiful the tattoos can really be, we have created the list below. It is comprised of 14 inspiring tattoo designs, that we're sure you will enjoy.
1. "Too Beautiful For Earth"
A very beautiful design, with an even more beautiful saying included on it.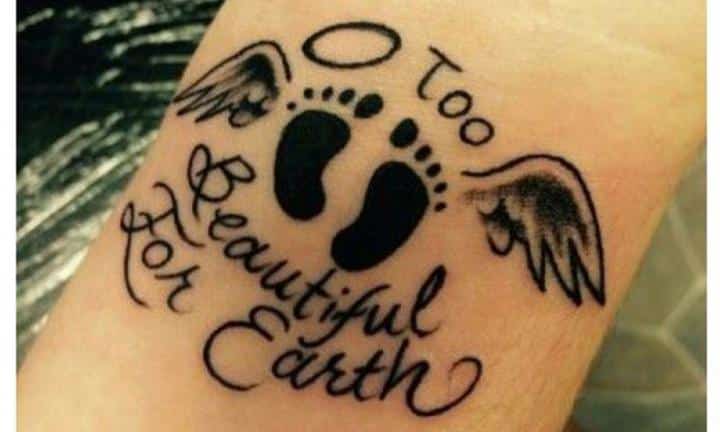 2. "Never In My Arms, Always In My Heart"
A beautiful sleeping angel, used to represent a baby that will forever be in their hearts.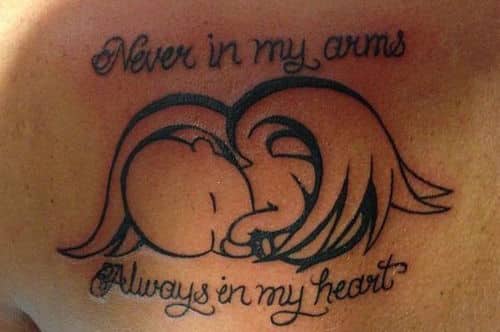 3. Three Birds Sitting On A Branch, And One Other Flying Off Into The Sky
Though this tattoo design is very sad, it is a very inspirational way of representing the miscarriage they had.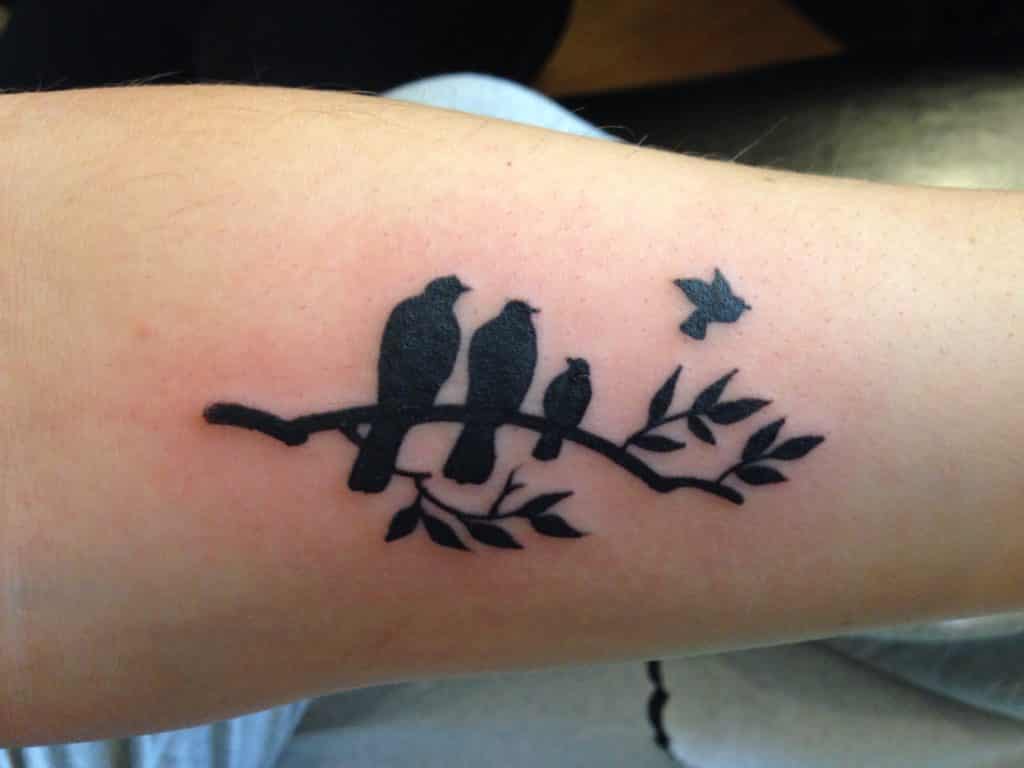 4. A Pink And Blue Miscarriage Ribbon With The Baby's Name Included
Though this design is pretty straightforward, it still holds a lot of significance, and is incredibly inspirational to anyone who has gone through the same thing.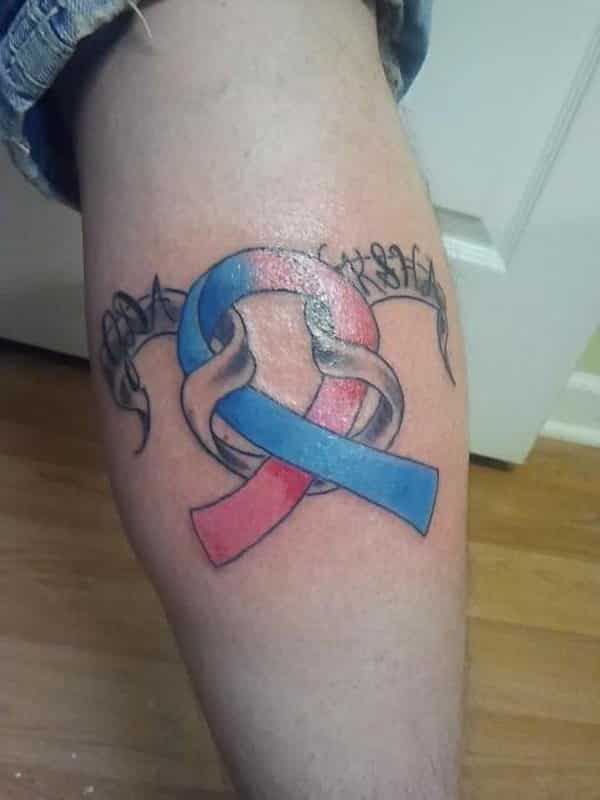 5. "Tu Me Manques"
Done in another language, this quote translates to "you are missing from"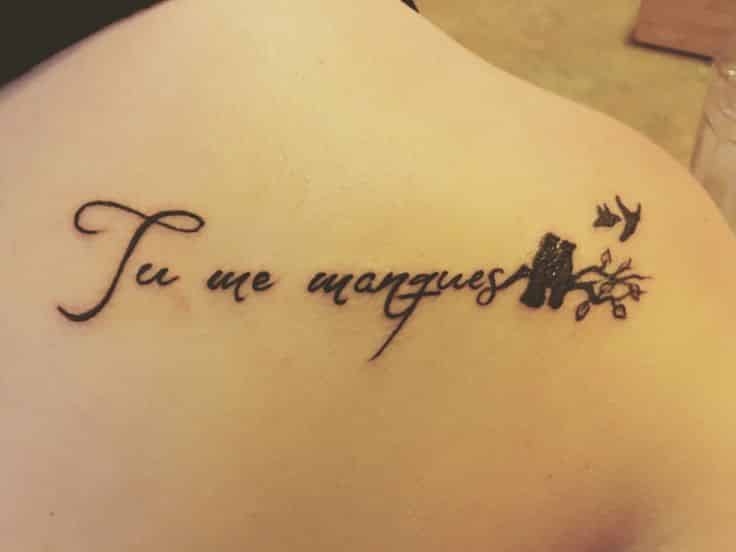 6. "Always In My Heart"
A subtle, yet beautiful tattoo design featuring the pink and blue miscarriage ribbon colors, and a quote that reads "always in my heart."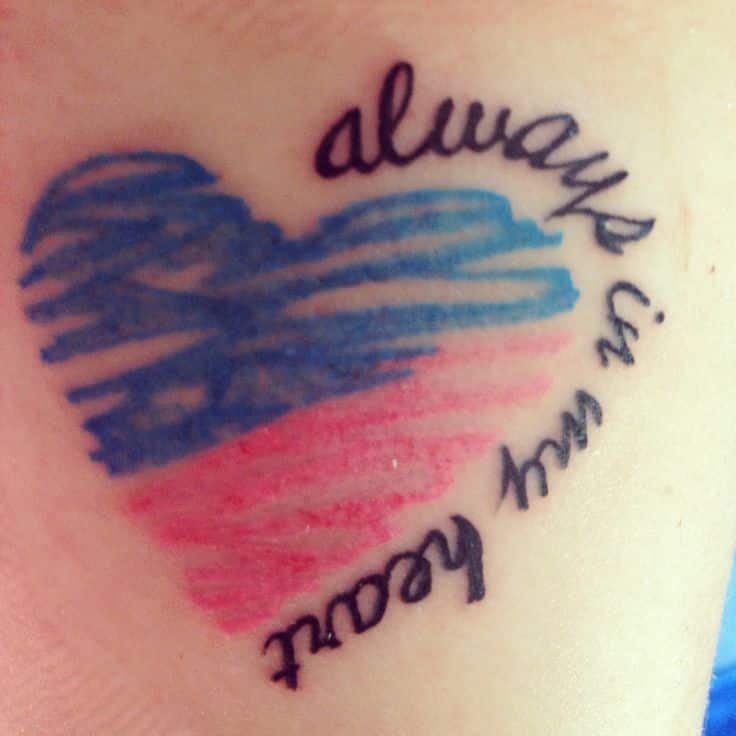 7. A Sleeping Baby Angel, Surrounded By Pink And Blue Stars
A very unique and very tear jerking way of symbolizing the miscarriage they had…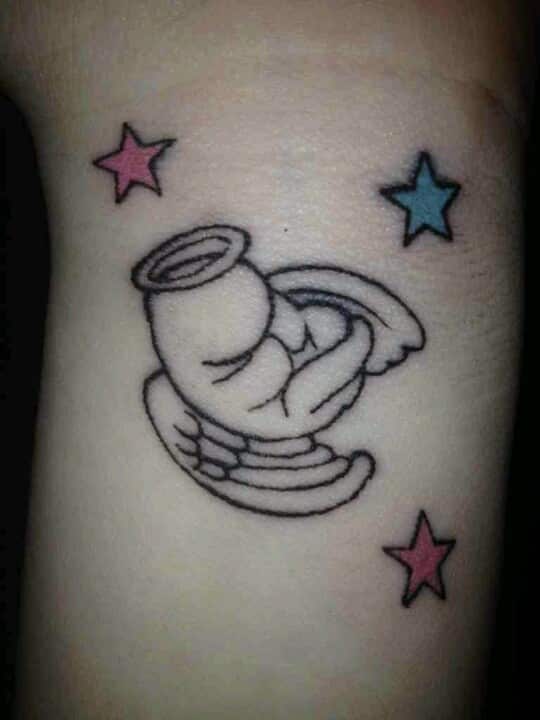 8. A Miscarriage Ribbon, With A Small Butterfly And Two Small Footprints
As you likely noticed, the butterfly was also filled in with pink and blue "miscarriage" coloring.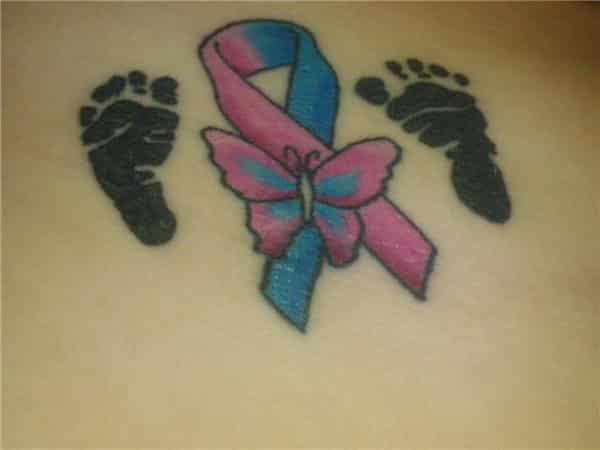 9. A Nicely Done Miscarriage Ribbon Wrist Tattoo
A very straight forward, very powerful design, and a great tattoo choice for anyone else who has gone through the same issue.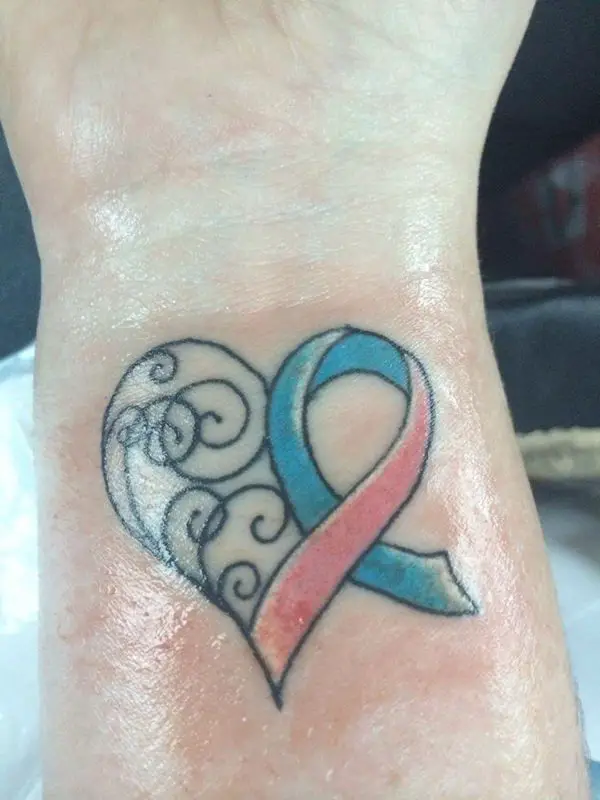 10. "I Carry Your Heart With Me, I Carry It In My Heart, I Am Never Without It"
An amazingly beautiful quote, that should certainly resonate with all parents!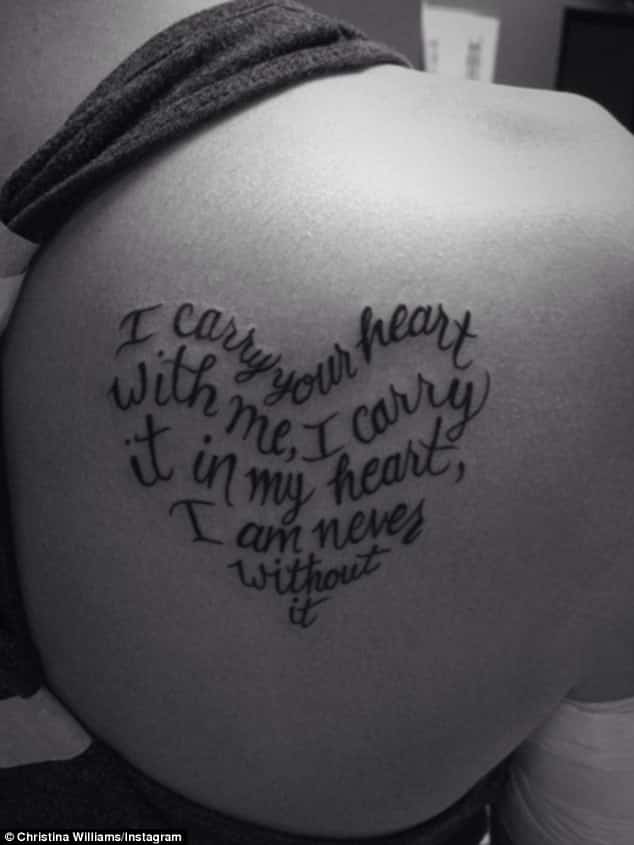 11. Two Small Footprints
This design may not have the miscarriage ribbon (or even the miscarriage colors) included, but it is still very well done and inspiring to those who have lost a child.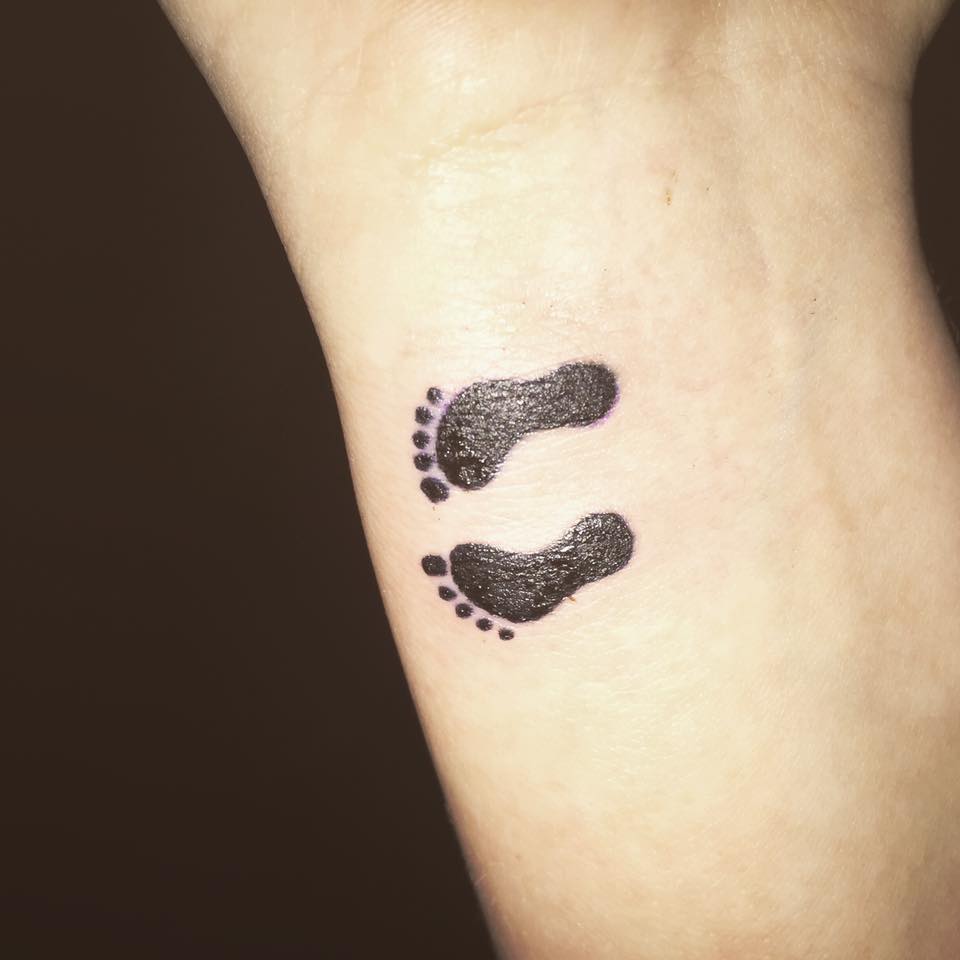 12. Two Small Footprints, Inside A Pair Of Angel Wings
Not only does this design have two small baby footprints, but it also has a pair of beautiful angel wings surrounded them.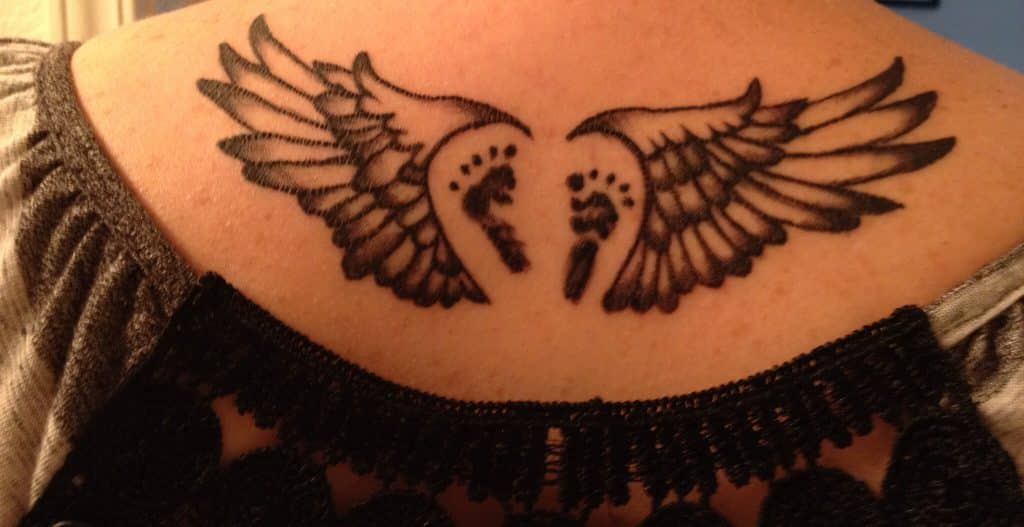 13. "Once You Are Real, You Can't Become Unreal Again, It Lasts For Always"
Another beautifully written quote, placed above a dated pink and blue heart.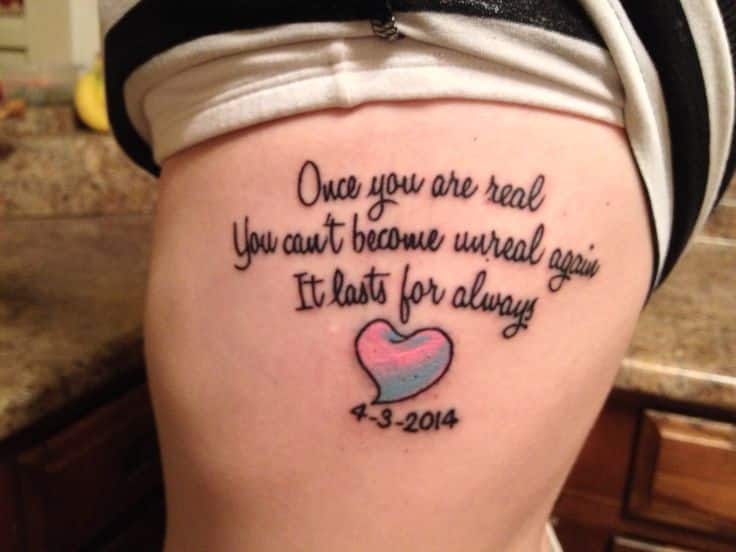 14. Two Small Footprints, Inside Angel Wings, With A Date Below
To add some originality to this already beautiful design, they even added a halo above the footprints.