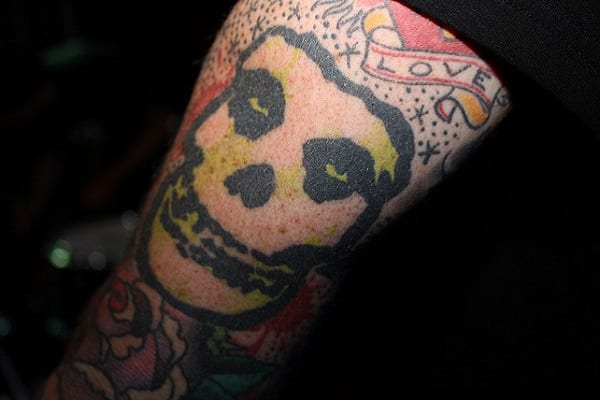 Punk rock and tattoos go together like riots and police brutality. Ask any punk rocker and they will give you several tattoo ideas for what you should get inked on yourself the next time you visit the parlor. Many punk rock tattoos feature cool logos and can be used as tattoo designs for women and men. Get one of these classic punk rock logos tattooed on your body so people don't think you're a poseur the next time you go to your local club for a hardcore show.
Black Flag
The Black Flag is a tattoo idea as simple as their music, but it definitely lets people know that you are a connoisseur of early punk rock and hardcore music.
Dead Kennedys
The Dead Kennedys are another early hardcore punk rock band that only purists seem to understand. A rad tattoo idea is of their cool logo featuring a large circle with the letters "D" and "K" overlapping it.
The Clash
"London Calling" is perhaps one of the greatest punk rock records, and maybe even one of the best rock records of all time. Commemorate the album with a silhouette of Joe Strummer smashing his guitar into the stage.
Bad Religion
Bad Religion is a socially conscious and ingeniously smart band that writes songs about religion, human biology and sustainable living. Get the iconoclastic cross with a "no" sign that will surely make your parents mad at you.
Stiff Little Fingers
Stiff Little Fingers started out as a bar band from Dublin, and are now considered one of the most influential punk bands for modern acts like Green Day and Rancid. Many people get the Guinness harp with the letters "SLF" underneath it to celebrate the band's Irish heritage.
The Stooges
Iggy Pop has a reputation for being one of the most insane rock and roll frontmen of all time. A simple tattoo idea for The Stooges would just be their logo in a cool tattoo font. This will let people know that your blood has punk rock running right through it.
The Ramones
The Ramones pretty much started punk rock with their three-chord songs and lyrics about sniffing glue. They have a really cool logo that is a great tattoo idea for women and men to get anywhere on the body.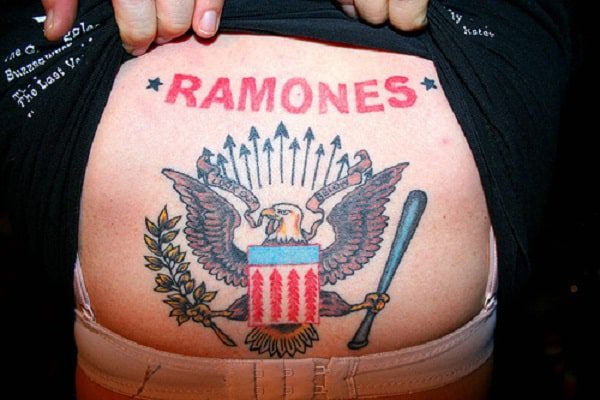 The Ramones
Operation Ivy
If you like a bit of ska mixed in with your punk rock, go ahead and get the Operation Ivy logo tattooed on your body.
Social Distortion
The Social Distortion logo is a skeleton wearing a fedora and drinking a martini. Singer Mike Ness has battled addiction and laughed death in the face, so get this tattoo if you have the same fearless demeanor.
Misfits
The Misfits were one of the first punk rock bands to successfully incorporate elements of horror into their music. Their cool logo is said to be based on Marilyn Monroe's face.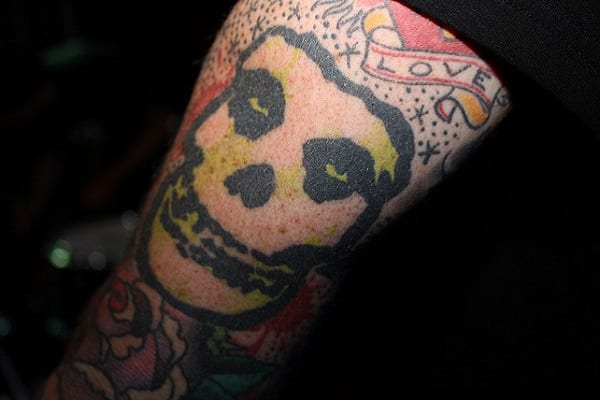 Misfits