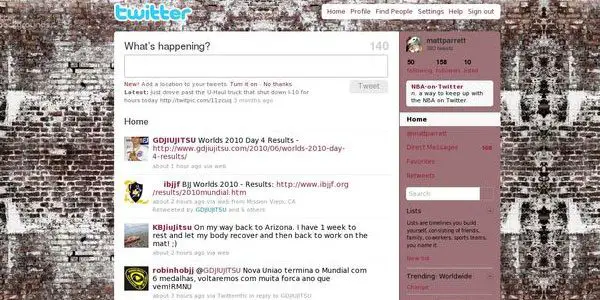 If you want to make your own place among the twitizens, then you must think about changing the default twitter background. A custom background will attract more eye balls and thus you could add more followers to your list.
Make your profile unique with any of these twitter backgrounds.
You don't have to be a master of Photoshop. With one or two simple clicks, you can have an entirely unique Twitter Background that suits your persona. Have a look at these backgrounds and make your own style quotient.
If you like this article, you might be interested in some of our older articles on Twitter Icon Sets, Twitter Tools to Increase Your Productivity, Best Twitter Tools, and How Tweets Can Influence Rankings.
Brick Wall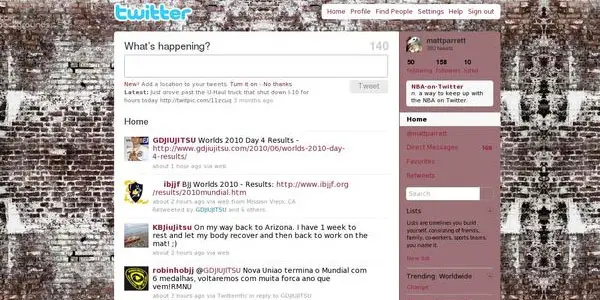 More Information on Brick Wall
Twitter Design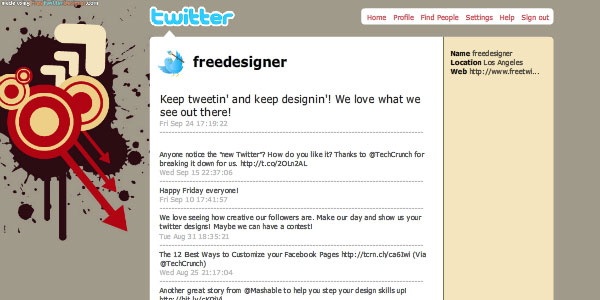 More Information on Twitter Design
Animal Print Twitter Background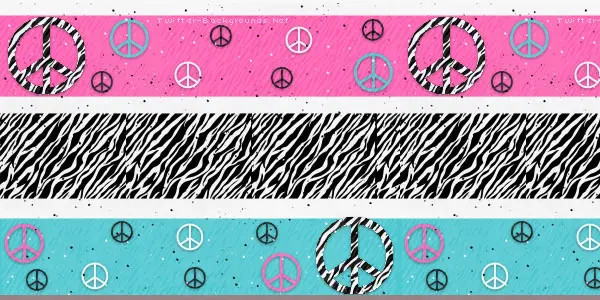 More Information on Animal Print Twitter Background
Fish In Sea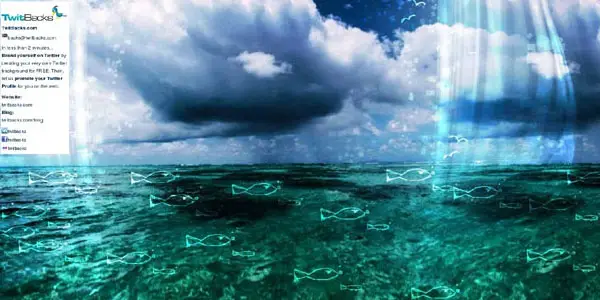 More Information on Fish In Sea
Graffiti wall Twtitter background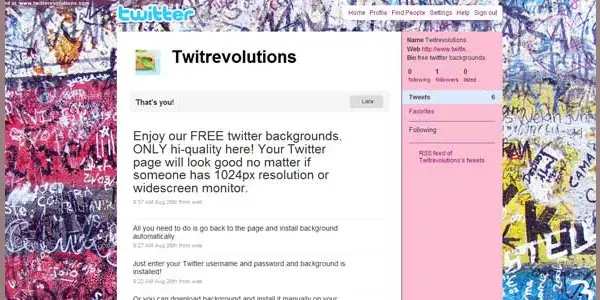 More Information on Graffiti wall Twtitter background
Artistic Background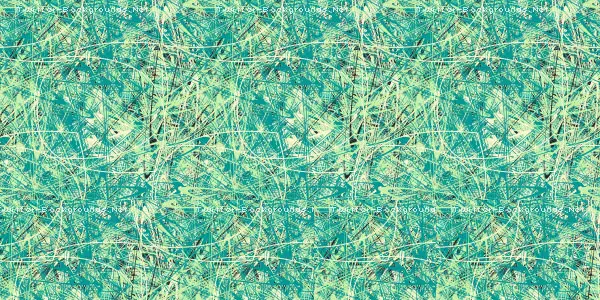 More Information on Artistic Background
Splatter skull Twitter background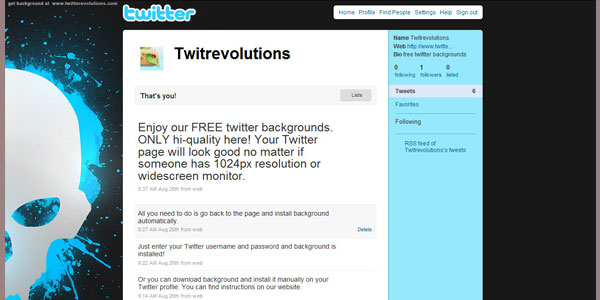 More Information on Splatter skull Twitter background
Fire in the city Twitter background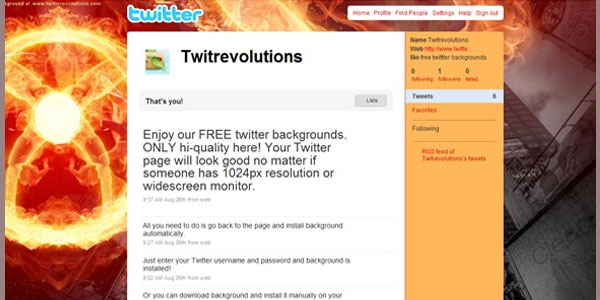 More Information on Fire in the city Twitter background
Free Twitter Design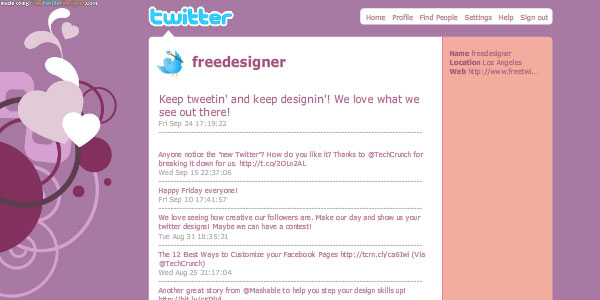 More Information on Free Twitter Design
Buzzing Bee and Flowers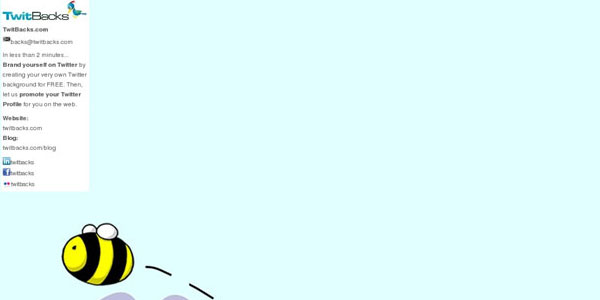 More Information on Buzzing Bee and Flowers
Elegant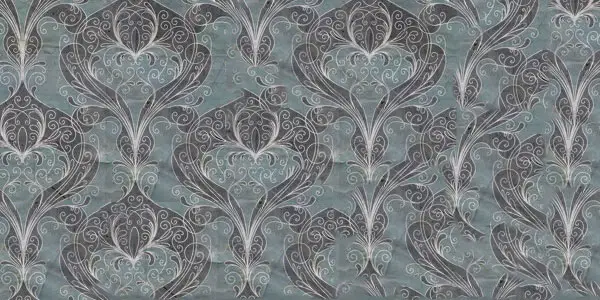 Solar map Twitter background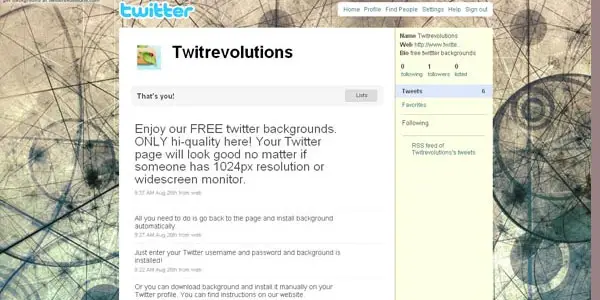 More Information on Solar map Twitter background
Retro Twitter Background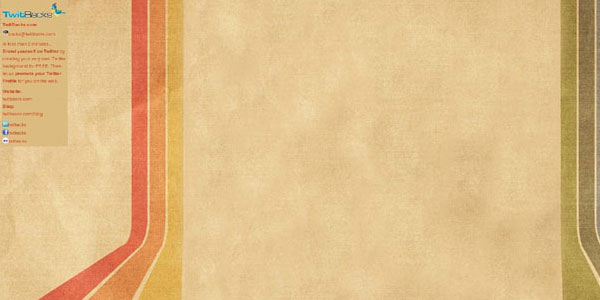 More Information on Retro Twitter Background
Crazy drawings Twitter background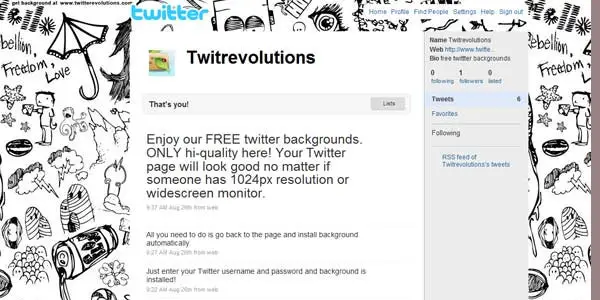 More Information on Crazy drawings Twitter background
Free Twitter Design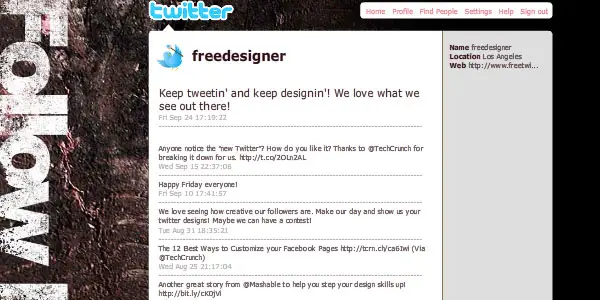 More Information on Free Twitter Design
Pool Water Background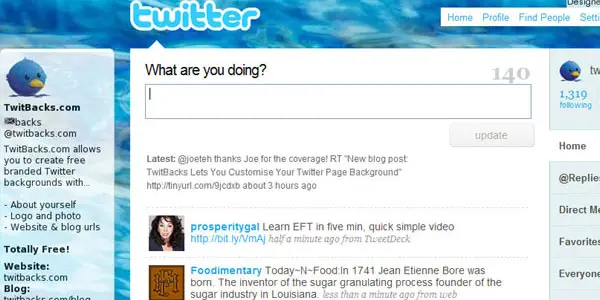 More Information on Pool Water Background
Sonoma Coast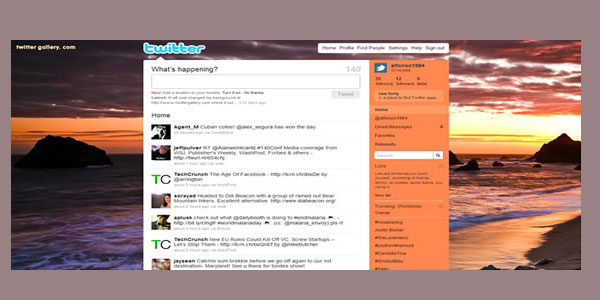 More Information on Sonoma Coast
Beautiful red nature Twitter background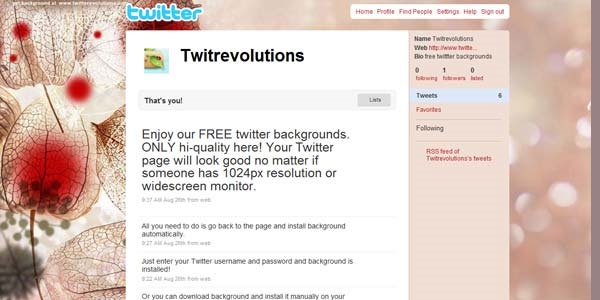 More Information on Beautiful red nature Twitter background
Face painting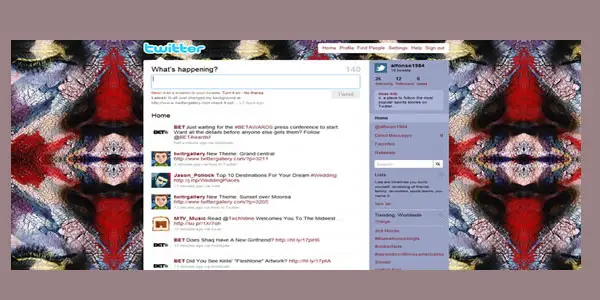 More Information on Face painting
Free Twitter Design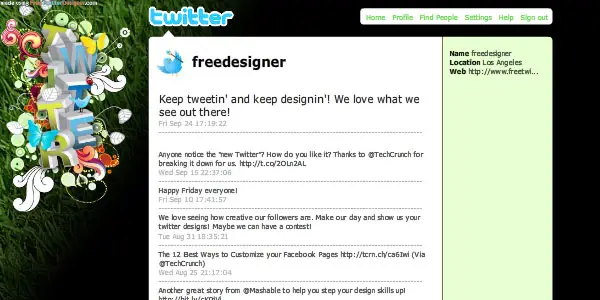 More Information on Free Twitter Design
A walk in the desert Twitter background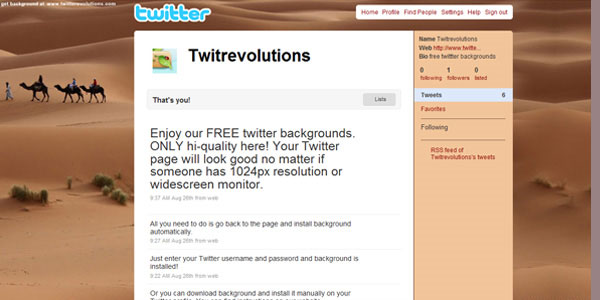 More Information on A walk in the desert Twitter background
Rocks Background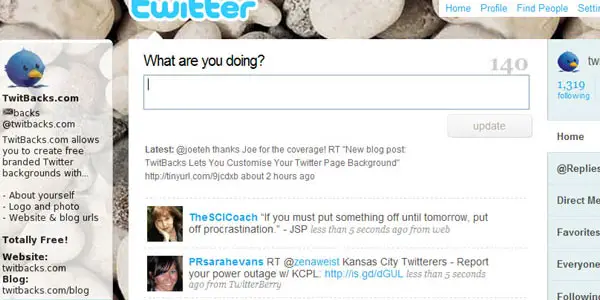 More Information on Rocks Background
Cloak of Night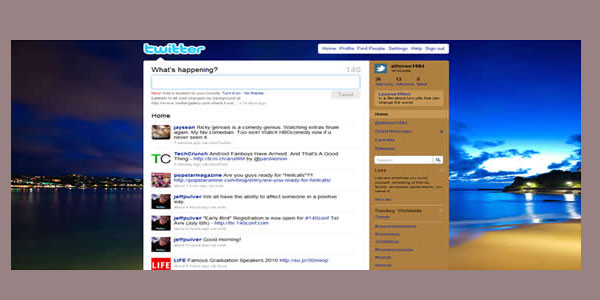 More Information on Cloak of Night
Surreal dark nature Twitter background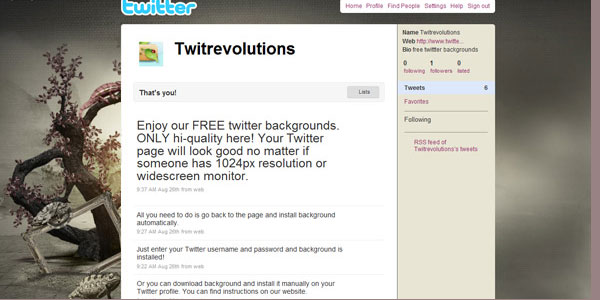 More Information on Surreal dark nature Twitter background
Free Twitter Design