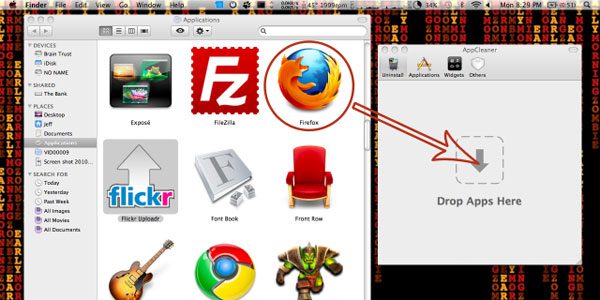 There are also many free applications out there that can do the same kind of job that Photoshop could do for you. This article rounds up the best 25 free Mac Programs for Graphic Designers. Some of these applications can even do stuff that can't be achieved using Photoshop, or are much more simple to use. Keep your wallet in your pocket, since all these programs will cost you nothing.
App Cleaner
AppCleaner is a small application which allows you to thoroughly uninstall unwanted apps.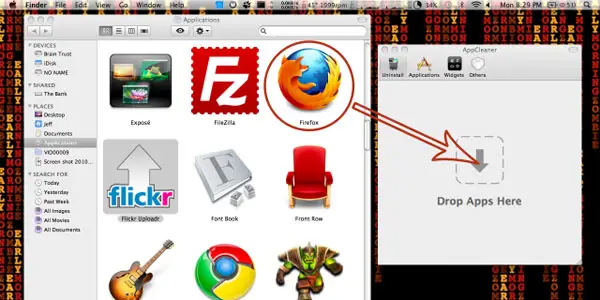 Download
Blender
Blender, the open source software for 3D modeling, animation, rendering, post-production, interactive creation and playback.
Colorate
Colorate is a donationware utility for creation of harmonic color palettes, aimed from hobbyst to professional designers.
Comipro Plus
Comipro Plus is a very nice tool designed to help you create cartoons.
DAZ Studio
DAZ Studio is a feature rich 3D figure modeling, posing, and animation tool that enables users of any skill level to easily create stunning digital imagery.
FotoFlexer
FotoFlexer is the world's most advanced online image editor. Completely free access to hundreds of fun and powerful features.
GIMP
One of the most powerful general-purpose image editors around, the upgrades make the GNU Image Manipulation Program eminently comparable to Photoshop.
Gnuplot
Gnuplot is a command-driven interactive function plotting program.
Goldberg
Goldberg is a freeware image and movie viewer with image editing capabilities and support for applying QuickTime and other effects.
Google SketchUp
You can use Google SketchUp to create, modify and share 3D models.
HyperEngine-AV
HyperEngine-AV is a true multimedia editor that lets you combine seamlessly video, photos, sounds and text to create slide shows, family movies, business presentations, or your own feature films quickly and easily, with full DV quality.
Image Tricks
Image Tricks – transform your images to unimaginable extent.
Inkscape
Inkscape is an Open Source vector graphics editor, with capabilities similar to Illustrator, Freehand, CorelDraw, or Xara X using the W3C standard Scalable.
iPhoto
Use iPhoto to create custom books, cards, and calendars featuring your photos.
Lego Digital Designer
This is LEGO Digital Designer. The program that lets you build with LEGO bricks on your computer.
Monolingual
Monolingual is a program for removing unnecessary language resources from Mac OS X, in order to reclaim several hundred megabytes of disk space.
NIH Image
NIH Image NIH Image is a public domain image processing and analysis program for the Macintosh.
Paparazzi
Paparazzi! is a small utility for Mac OS X that makes screenshots of webpages.
POV-Ray
The Persistence of Vision Raytracer is a high-quality, totally free tool for creating stunning three-dimensional graphics.
Scratch
Scratch: a programming language for everyone. Create interactive stories, games, music and art – and share them online.
Seashore
Seashore is an open source image editor for Mac OS X's Cocoa framework. It features gradients, textures and anti-aliasing for both text and brush strokes.
Quicksilver
Quicksilver is a unified, extensible interface for working with applications, contacts, music, and other data.
Xee
Xee is a lightweight, fast and convenient image viewer and browser.