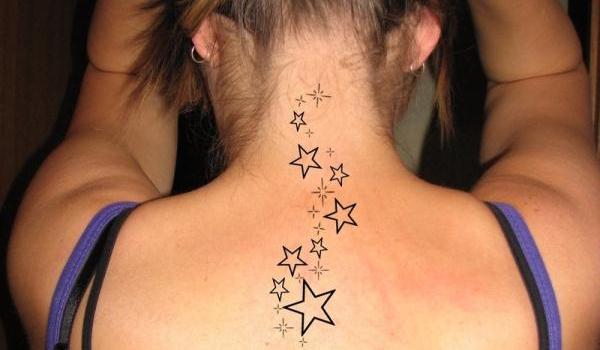 Female tattoos can range from cute and fun to beautiful and erotic, and they are great for women that want to show off their personality through a form of art. These stunning tattoo ideas for women below are extremely sexy and will definitely turn some heads. Women getting tattoos today is certainly not out of the ordinary. Back in the day, tattoos were rarely seen on women. Now, tattoos on women are quite common and are accepted openly, even in the work place.
Tattoo Designs Ideas For Women
There are many popular designs and ideas for women out there that plan on going to a tattoo studio to get a tattoo of their own. Butterflies, Fairies, Flowers, Hearts, Dragonflies, Religious symbols, Stars, Suns, and Tribal designs seem to be the standard for most female tattoos. Tattoos on women has become a trend as of late and some women show them off as a fashion statement. Women tattoos are usually more dainty and have thinner lines versus male tattoos, but it's not a guideline or a rule that women have to follow. There are some women out there that look great with more bold tattoos that have thick lines. It all comes down to the body style of the woman and how she carries herself.
Star Tattoo On Neck
A soft and starry tattoo depicts femininity and is a hot pick among women these days.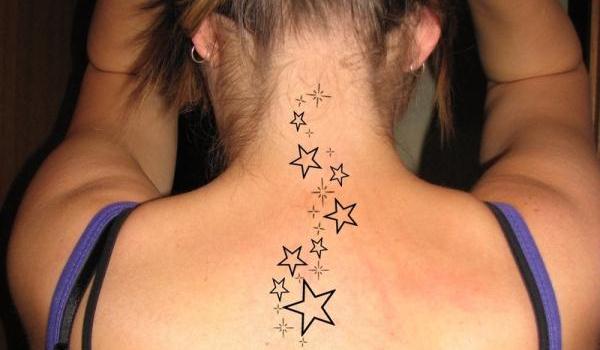 Simple Butterfly Tattoo
Butterfly reminds of the mystery of nature and the richness of human imagination and is also associated with fire.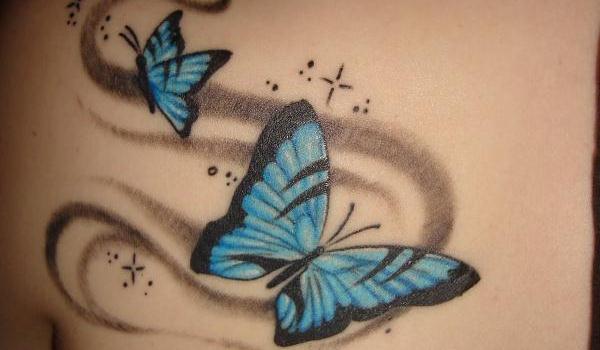 Simple Butterfly Tattoo
Full Phoenix Tattoo
The phoenix represents the sun, dying in flames at the end of the day and rising each morning and so instils positivism.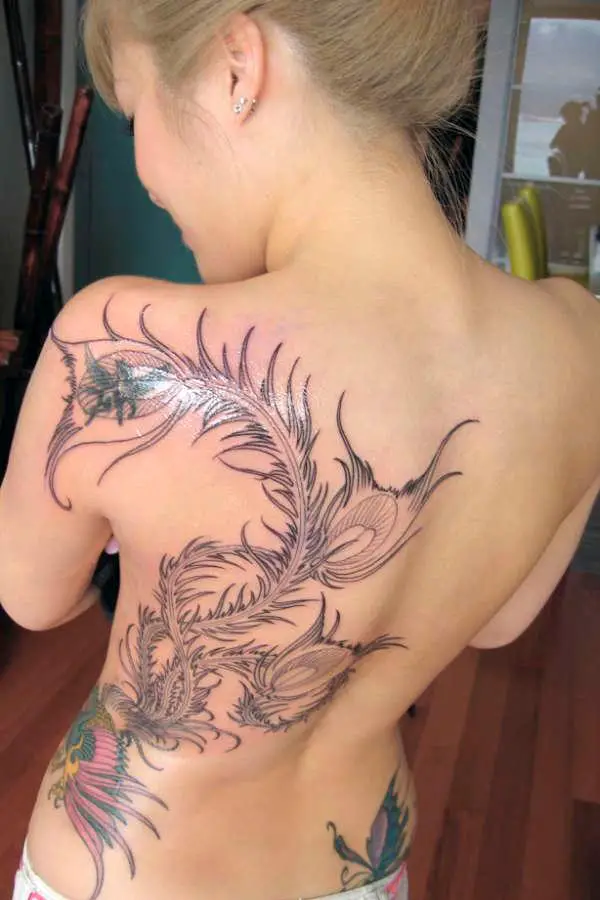 Garter Clips
This funky little tattoo depicts endurance for pain and depicts a strong female personality.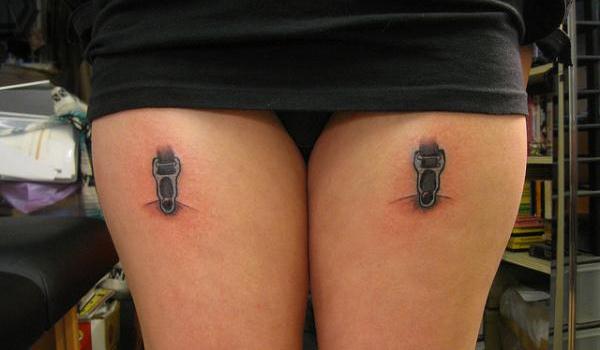 Matching Tattoos
Stars are often encountered as symbols and the meaning of a particular star depends upon the number of points it has.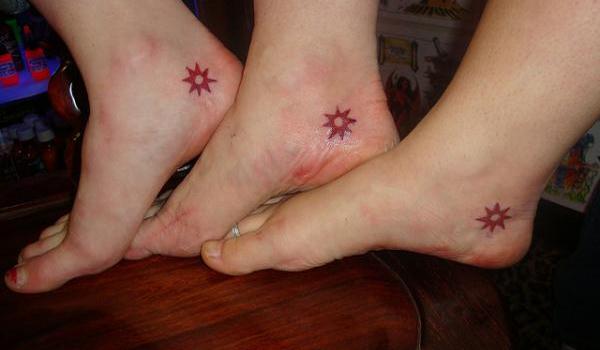 Butterflies Tribal Tattoo
A love for the roots, this tattoo depicts powers of delight, magic and transformation.
Swirly Floral Foot Tattoo
Flowers are the embodiment of nature and concise symbols of the cycle of birth, life, procreation, death and rebirth.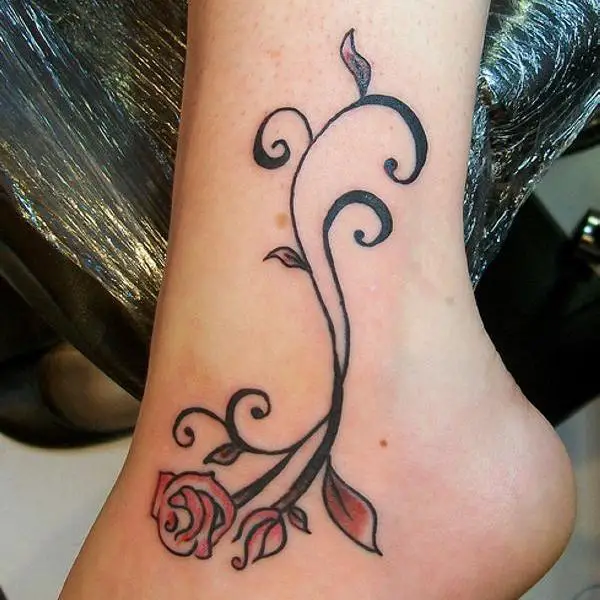 Cherry Blossom Tattoo
Within the language of herbal lore of the Chinese, the cherry blossom is the symbol of love.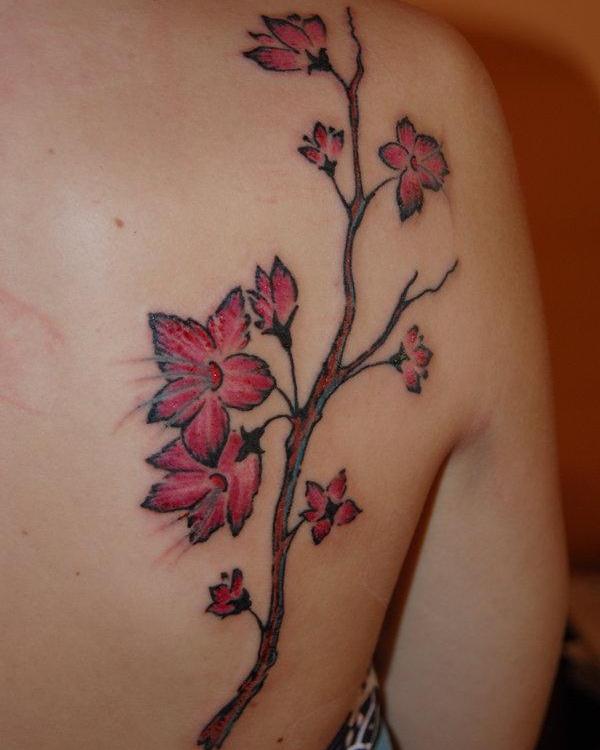 Lotus Flower Tattoo
The lotus is universally accepted as a symbol of estranged love and the associated empty yearning it entails.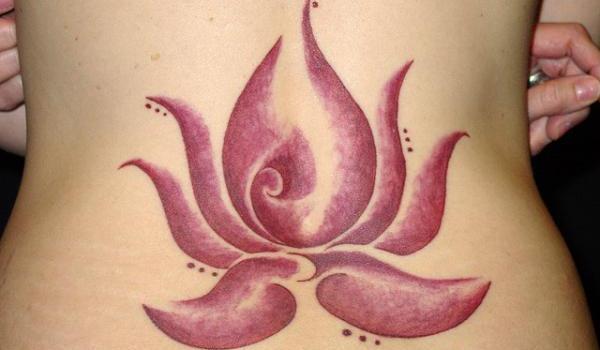 Backpiece New School Tattoo
The intricate interweaving shows no beginning and no end, reflective of the cycles of the seasons and of life.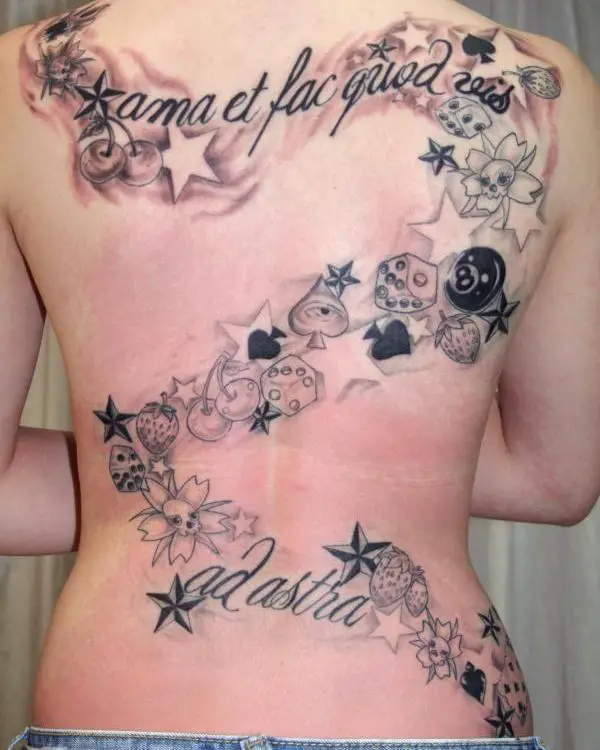 Arm Tattoo
A generally feminine tattoo design choice and a perennial favorite, a butterfly design depicts fire.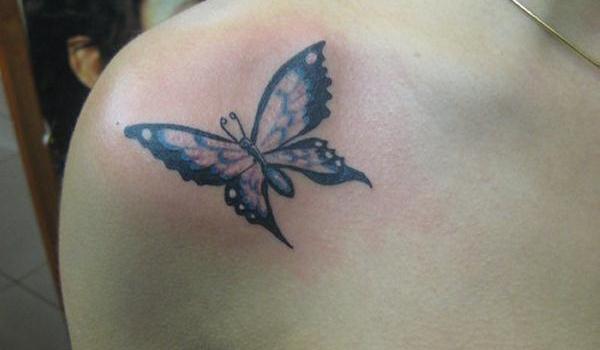 Star Tattoo On Side
The star has long been considered as a symbol of truth, spirit and of hope and the tattoo is a hot favorite among women.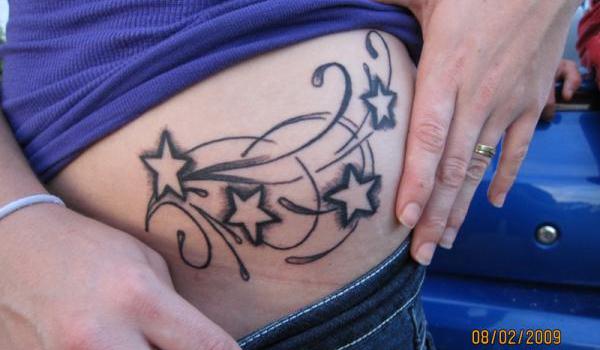 Paisley Tattoo
Paisley are like symbols resembling mangoes and are common with South Asian countries women, they depict passion.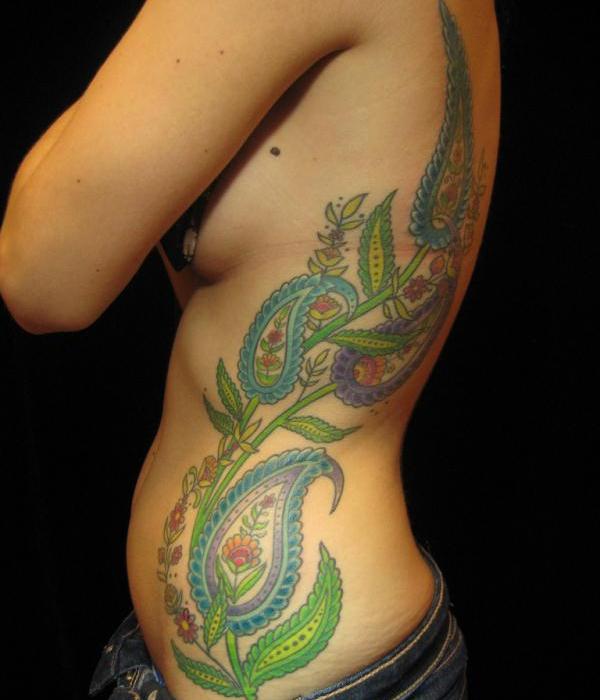 Dog Paws Tattoo
A paw print tattoo is mostly symbolised as a tribute to a beloved pet cat or dog and is a common tattoo among pet lovers.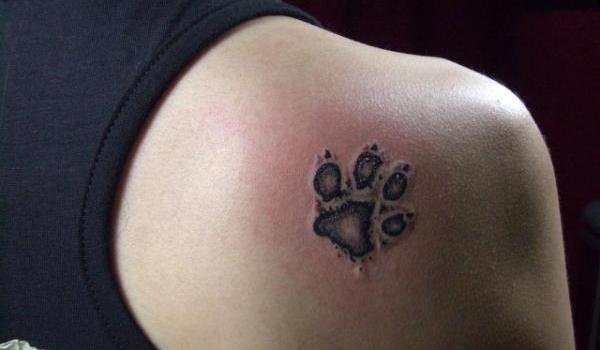 Hello Kitty Tattoos
One of the cutest tattoo design for women, this can easily be made to reflect your persona, or merged with an existing character.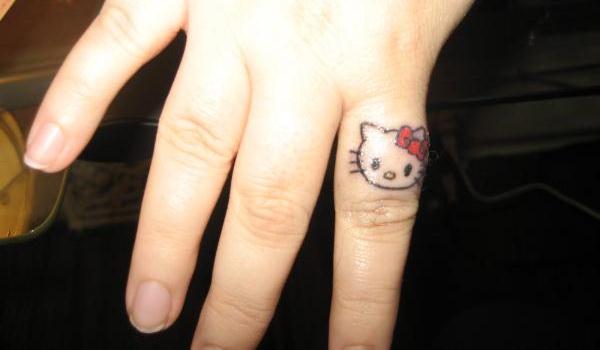 Hello Kitty Tattoos
Gun Tattoos
Women brandish gun tattoo designs to mark their unwavering and straight-out personality.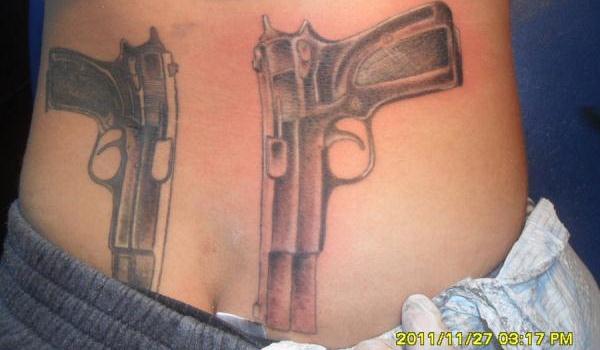 Foot Tattoos
Flowers figure prominently as design motifs in most tattoo design genres and are consider feminine.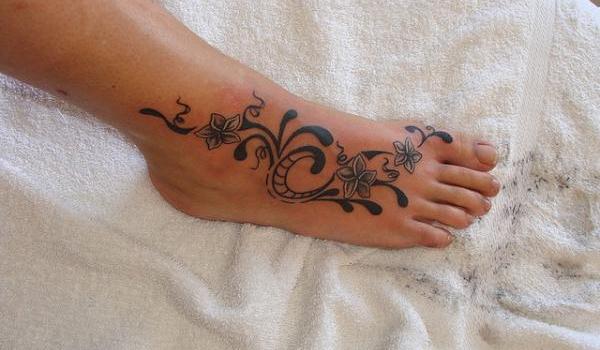 Star Tattoo On Shoulder
Star tattoos are one of the oldest preferred designs by women and depict spiritualism and hope.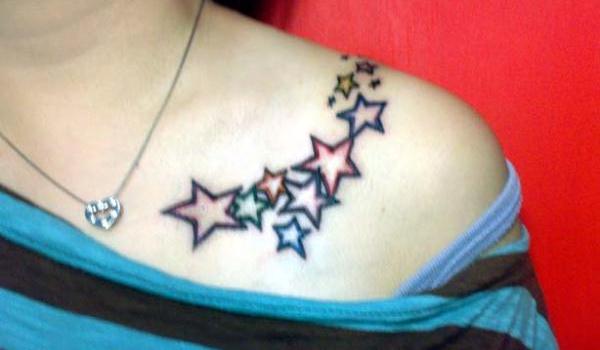 Portland Tattoo
Preferred by adventurous and fun-loving women, these tattoo designs look cool and depict calmness.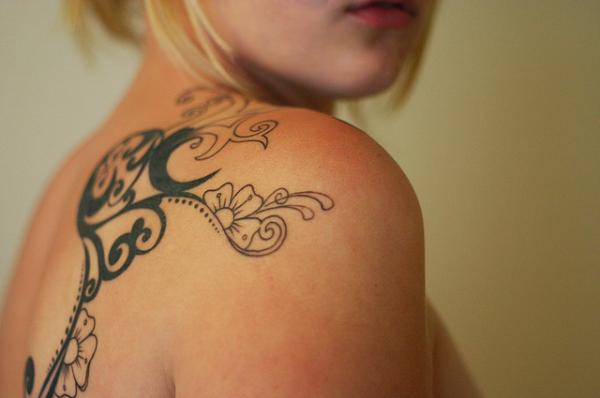 Portland Tattoo
Music Heart Tattoo
Music can stir the soul and inspire whole range of emotions and a heart symbolises love.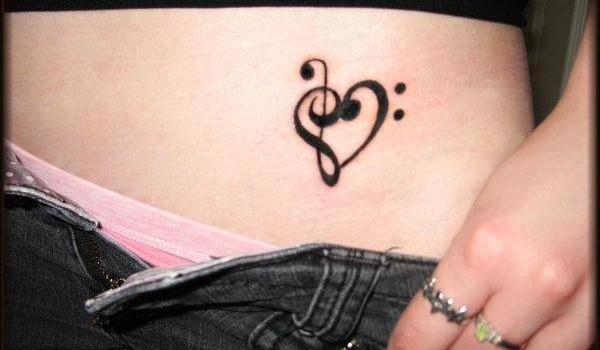 Koi Tattoo
The koi tattoo symbolises courage, the ability to meet high goals and overcoming life's difficulties.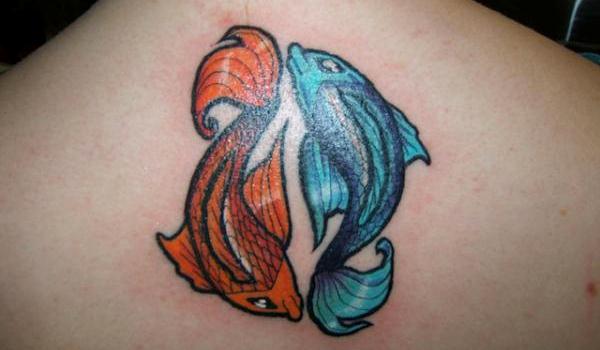 Wing Tattoo
As tattoos, the wing design is often infused with inspirational or spiritual significance.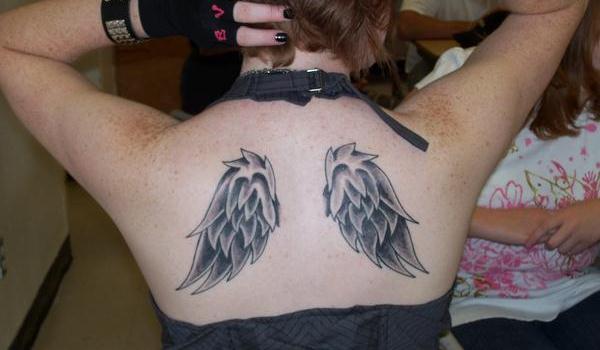 Wao Tattoo
This is the perfect depiction of power of love and courage to overcome all odds with help of loved ones.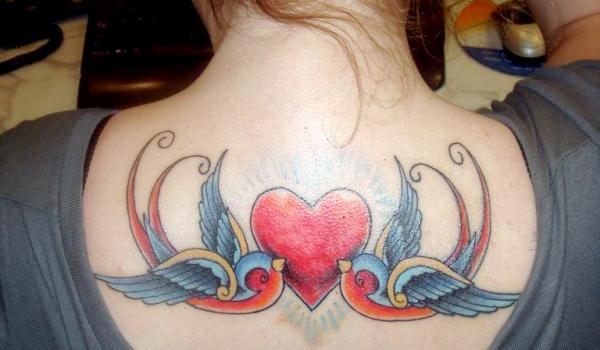 Belly Tattoo
Belly tattoo designs are an interesting means to pamper and decorate one's body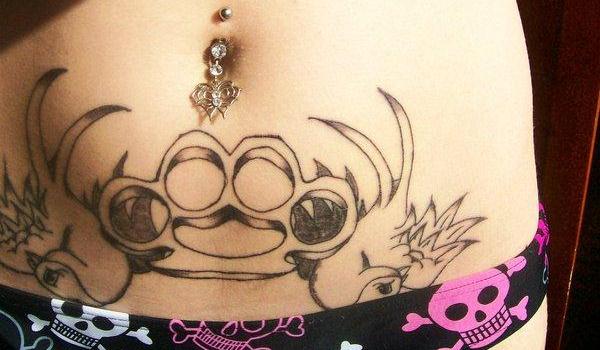 Tape Measure Bow Tattoo
A cute little design that is one of the most awesome crafty tattoos available for women.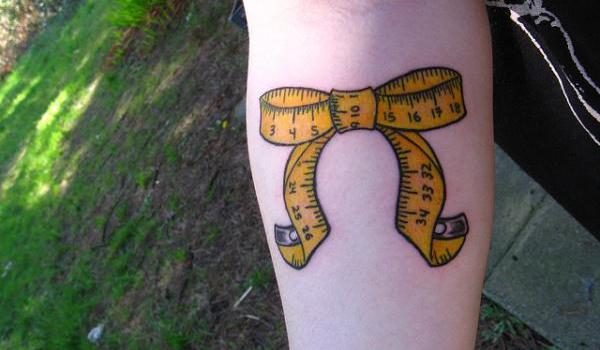 Corset Tattoo
A tattoo for all the women who want to pull everything together, the corset depicts a little something to stop everything from falling apart.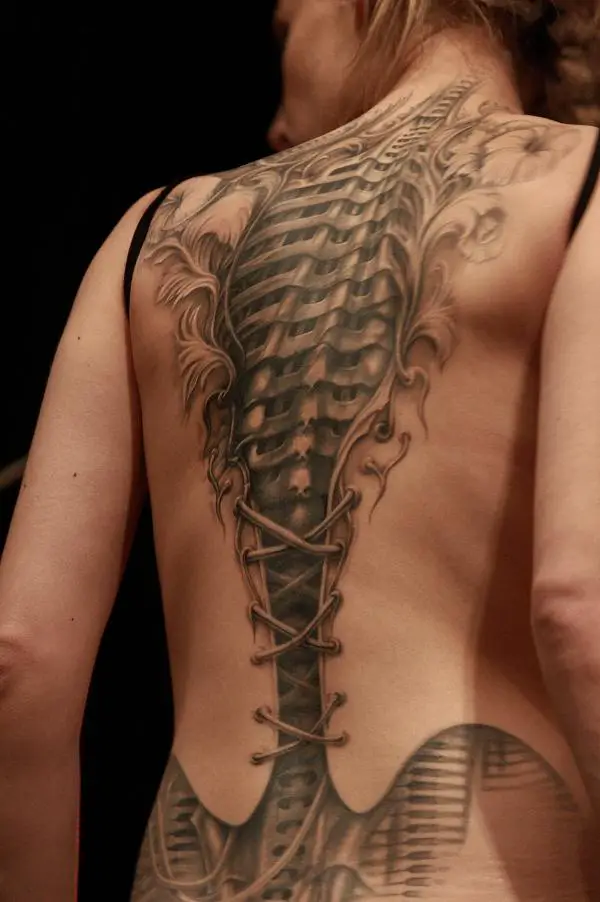 Owls Tattoo
Owls epitomise wisdom and experience and so women having these are knowledgeable souls.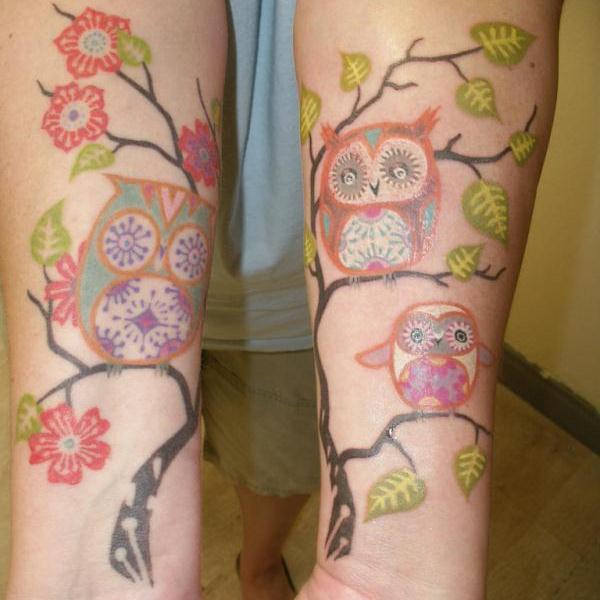 Animal Print Tattoo
A perfect tattoo design that symbolises the natural instinct and innate nature of a woman.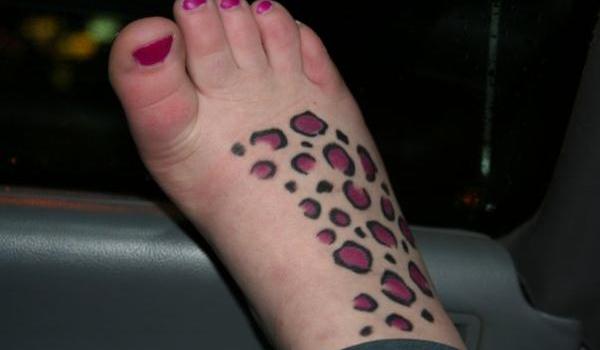 Buttons Tattoo
A true depiction of limits, buttons are a preferred women tattoo design and highlight reserved and introvert natures.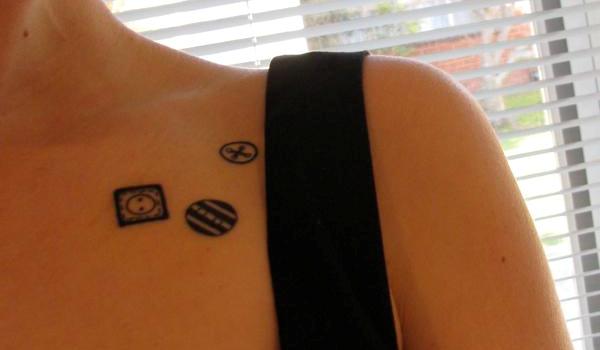 Buttons Tattoo
Snake Tattoo Practice
Adopt the pace of nature as the secret of a women going for this tattoo is her patience.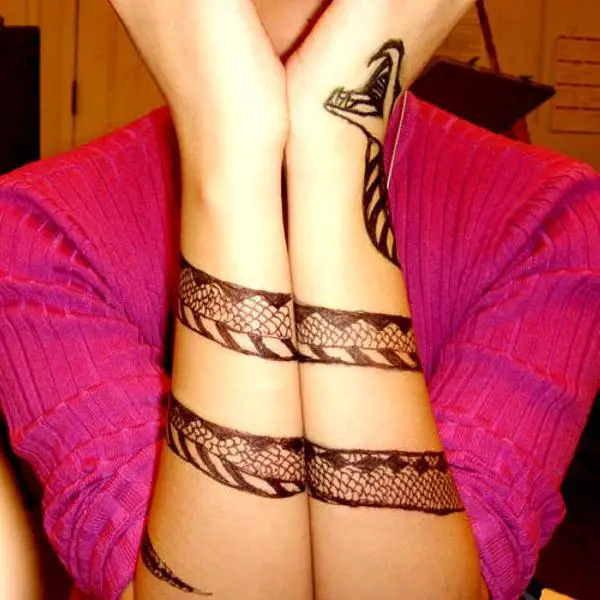 Little Birdy Tattoo
The little bird has been linked to health, wealth, loyalty, and the rigors of long-distance travel.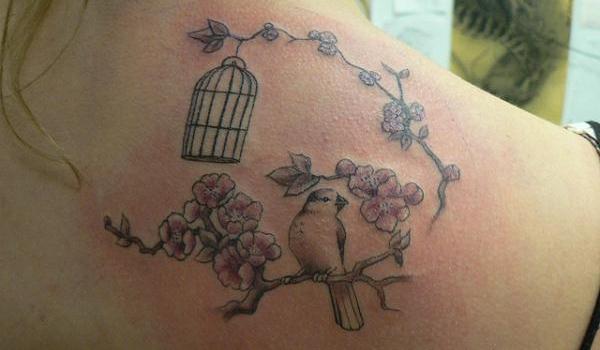 Rainbow Splatter
As the spectrum of color is awesome, you can use the rainbow theme in an extraordinary variety of settings.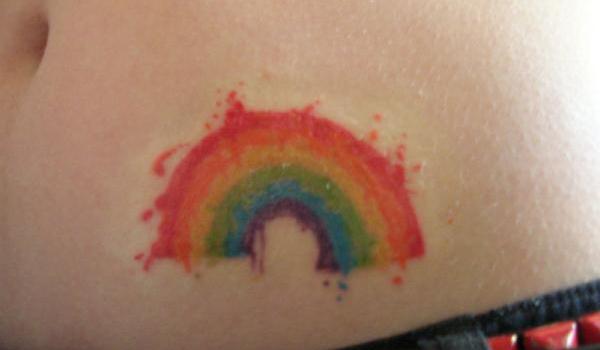 Oak Tree Tattoo
The oak symbolises strength, protection, wisdom, knowledge, sustenance, beauty, forgiveness, salvation, and growth.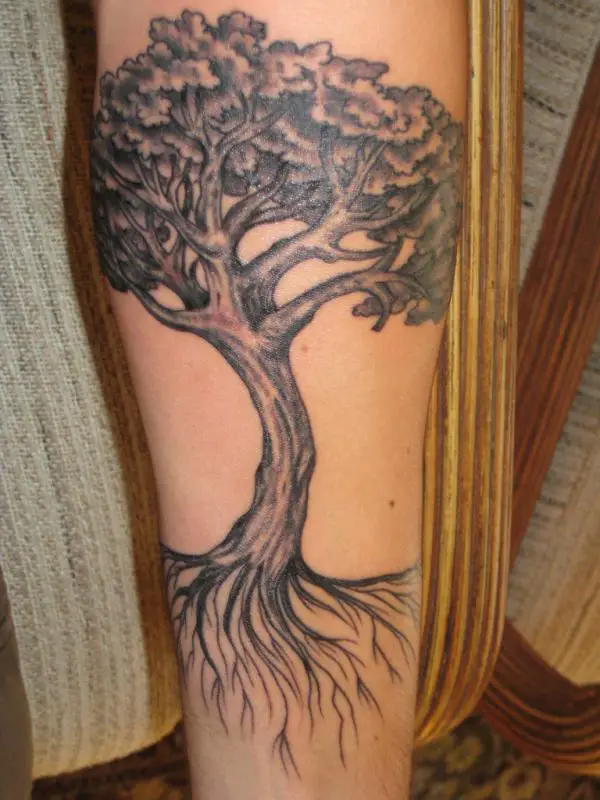 Tribal Ideas With Butterflies
The symbol reminds of the mystery of nature and the richness of human imagination and wisdom.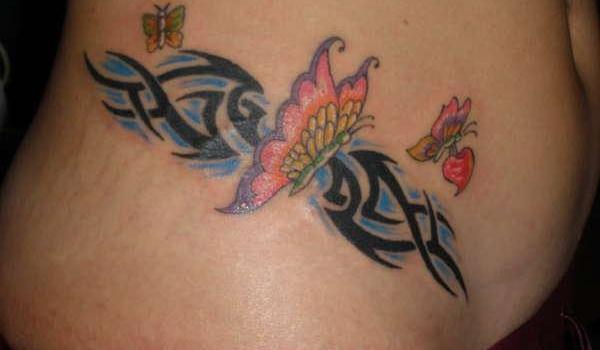 Angel Tattoo
An angel is a symbol of devotion, spirituality and faith and signifies a relationship with God.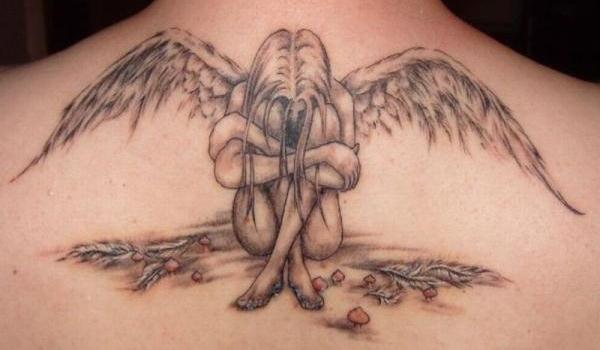 Celtic Clover Tattoo
These are very culturally significant and deeply symbolic and are a distinctive way for people to express their culture.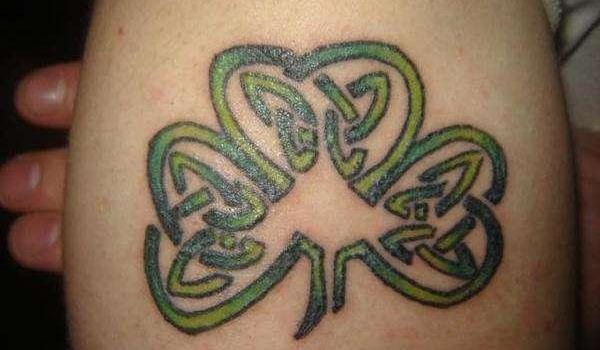 Love Tattoo
Heart tattoos are not only representative of love, but also faith, passion, life, desire, and several other things.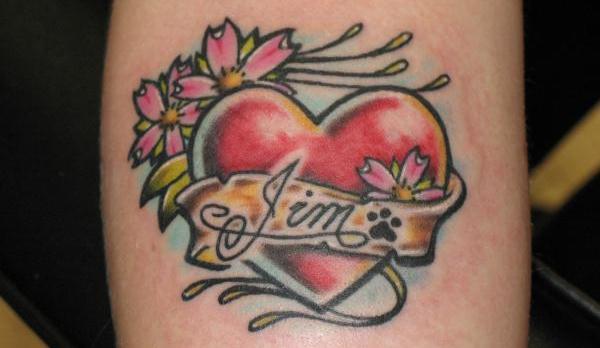 Love Tattoo
Broken Angel
A broke angel is a symbol of loss of spiritualism and losing belief in the almighty.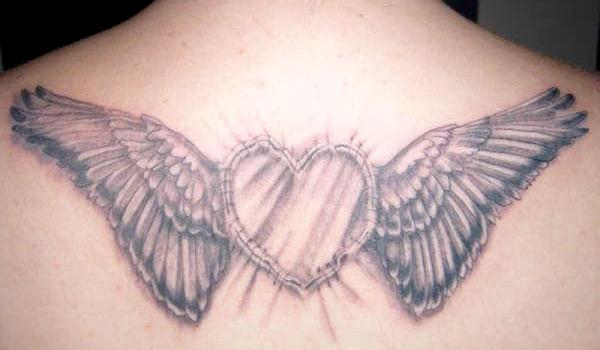 Cool Foot Tattoo
Tattoos on the foot usually denote connection with the roots and women who are well-connected with family go for these.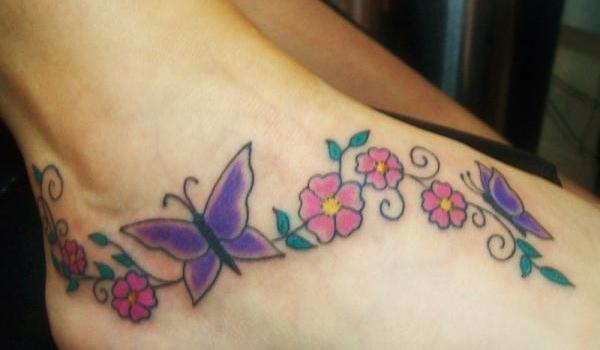 Magical Tattoo
Magical tattoos depict a belief in the supernatural powers and women who are mysterious may prefer these.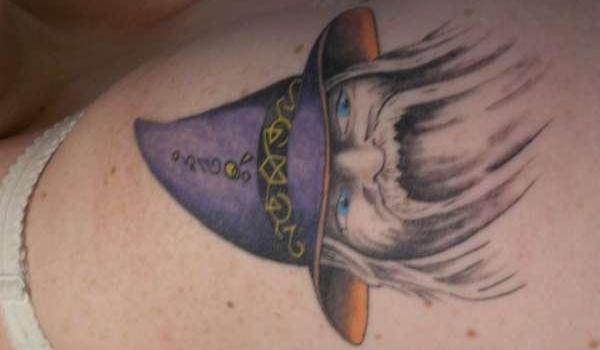 Important Tattoo
The dragon is a culturally far-ranging character whose apparent bad temper should be interpreted as simply amoral.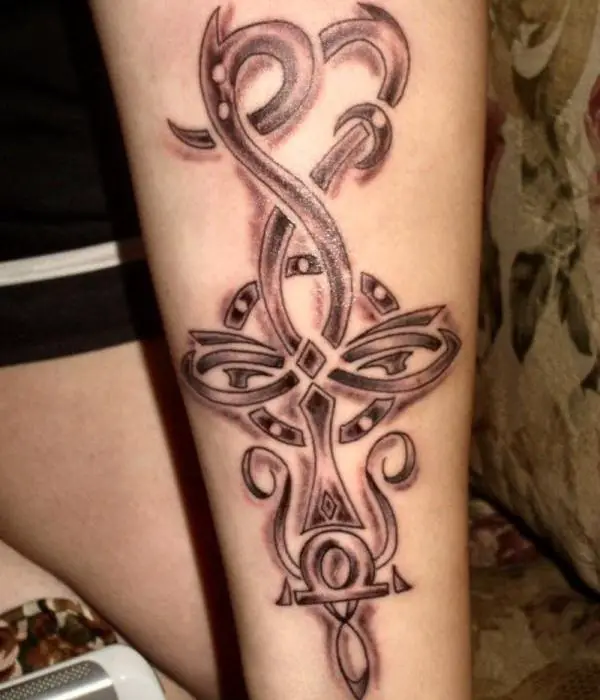 Star And Tribal
A true depiction of the power of spirituality and the firm belief in the rules of nature and change.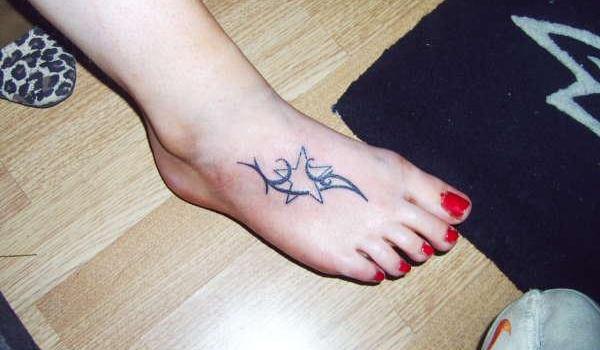 Lady Face Tattoo
A depiction of feminism and a preferred cool pick for ladies who have been tortured in the past.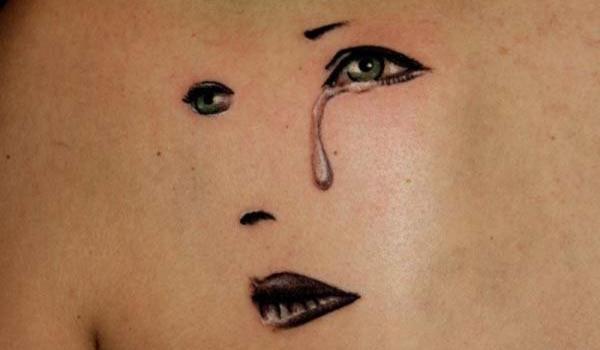 Angel Baby
The baby angel tattoos are often seen as child like or baby like in form, with wings and depict the child in a woman.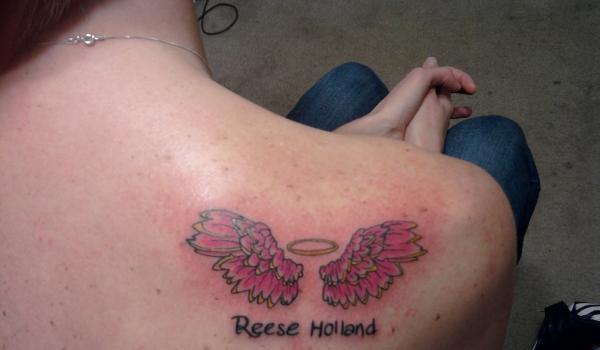 Gorgeous
A special little symbol that depicts the instinct to be different and to be noticed.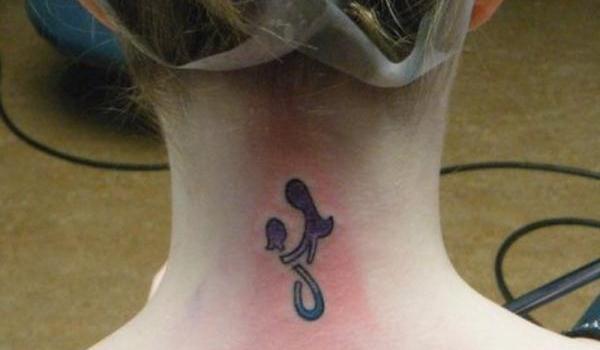 Voodoo Girl Heart
This means pain and suffering and sorrow and is preferred by women with broken hearts.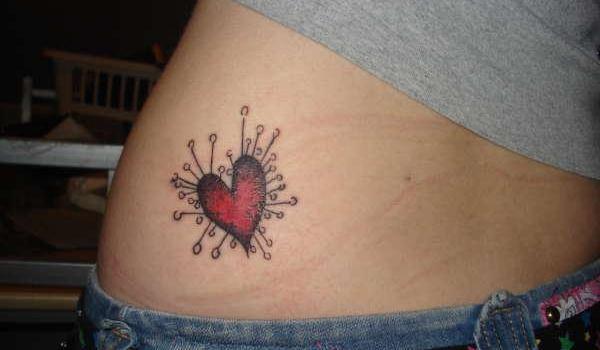 Vampire Bite
Only someone with an extreme passion for something and who is bold can go for such a horror-struck tattoo.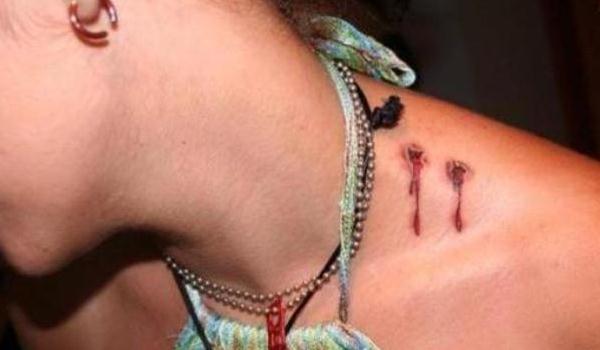 Pin Up Girl
Pretty girls never go out of style especially when it comes to those classic tattoo pin-up girls.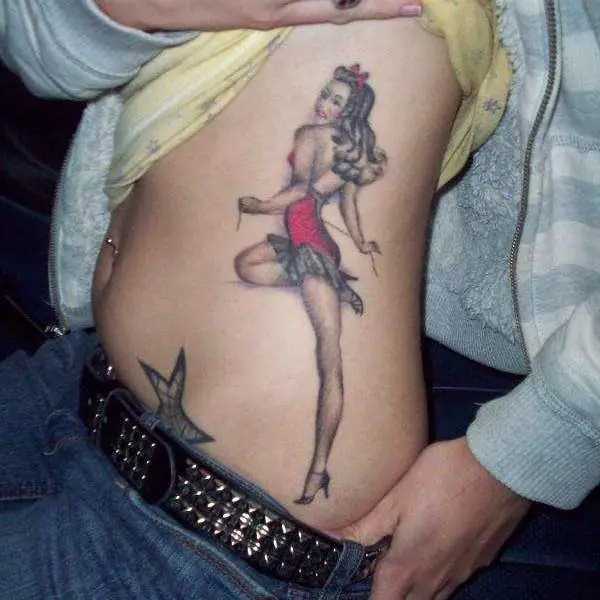 Kiss Tattoo
A desperate lover looking out for passion an excitement would usually go for this tattoo.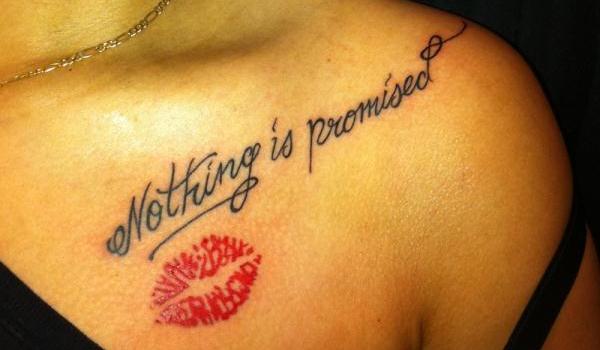 Kiss Tattoo
Peacock Tattoo
The designs of peacock feather depict versatility and women of the same character prefer this tattoo.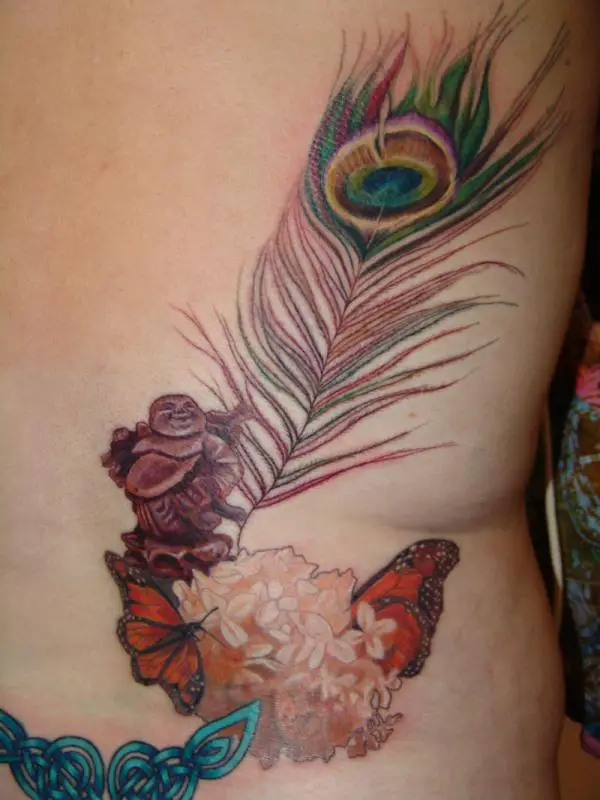 As you can see, we have presented you with a ton of tattoo ideas for women. Hopefully they designs above will spark some of your creativity and you can come up with a tattoo design that you would like to have put on your body. Talk with a professional tattoo artist and they will be able to help you create a tattoo of your own that will look great on you.