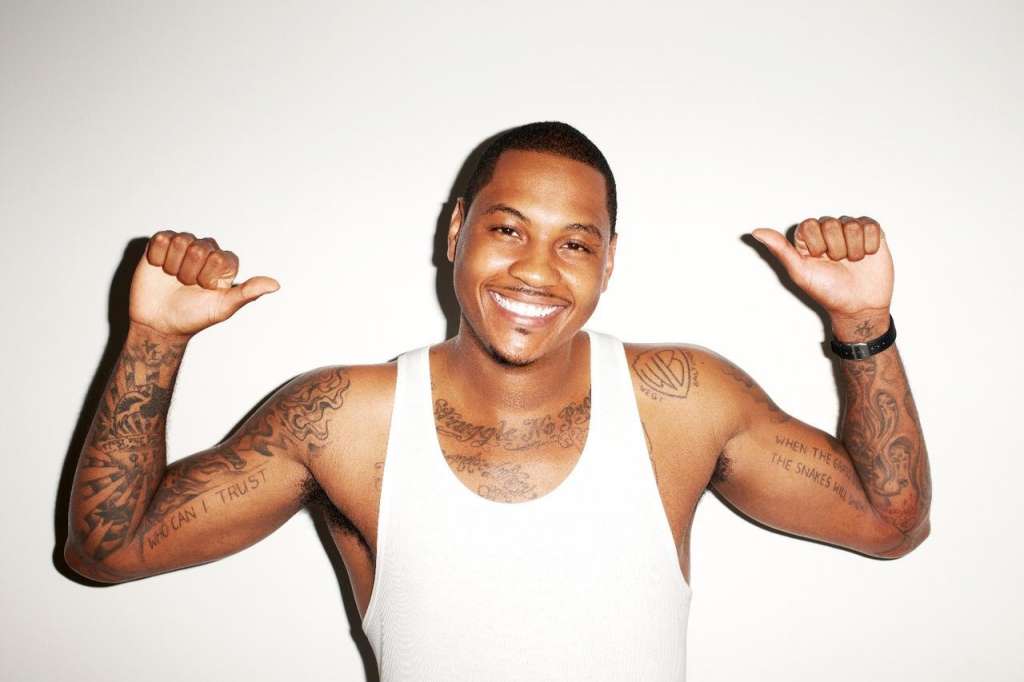 Carmelo Anthony's rise to fame came at a young age, and though he was quickly out-shined by his then rival LeBron James, he is still, to this day, one of the more popular NBA players. Though the now New York Knicks small forward is mostly loved for his skills and talents, people also enjoy his tattoos. Not only are they incredibly detailed, but there are also a lot of them. In order to display these highly detailed tattoos, and show off some of Carmelo's best designs, we have created the list below.
1. A Flaming Basketball
Very fitting, especially considering how fast he can pass the ball back and forth!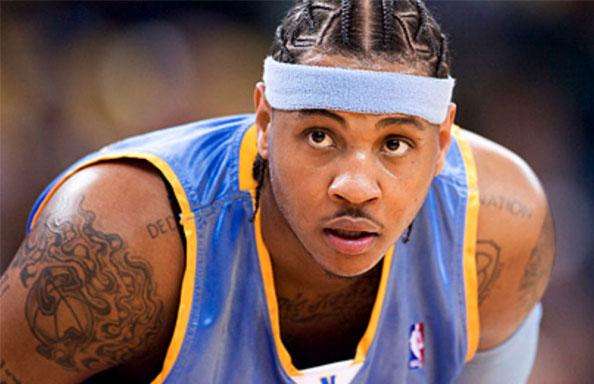 2. When The Grass Is Cut The Snakes Will Show
Somewhat of a metaphoric quote, found on Carmelo's inner left bicep.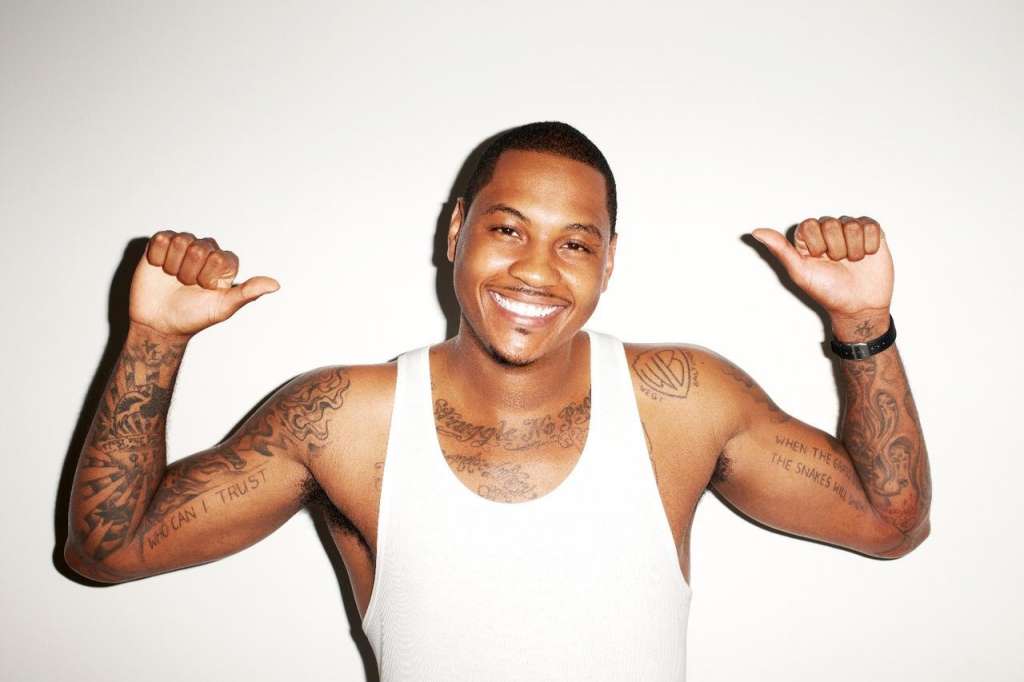 3. Some Playing Cards, On His Left Shoulder
Definitely not basketball related, but still very neat.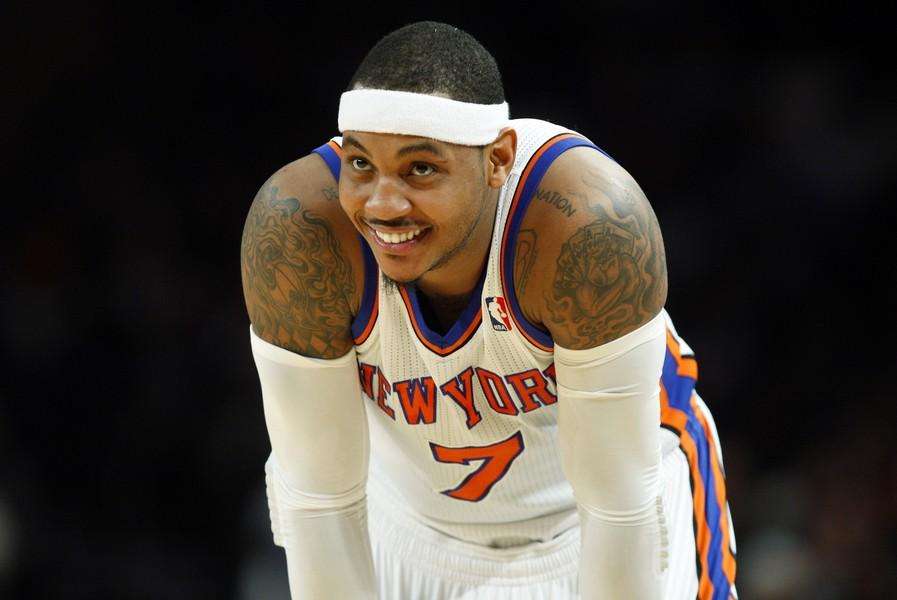 4. Who Can I Trust
Another interesting quote, this one found on Carmelo's inner right bicep.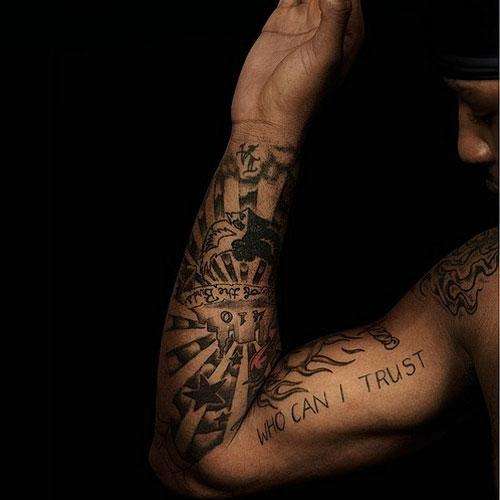 5. WB
Found right under Carmelo's collar bone, people wonder if this one stands for Warner Brothers, or West Baltimore, where the basketball star was born and raised.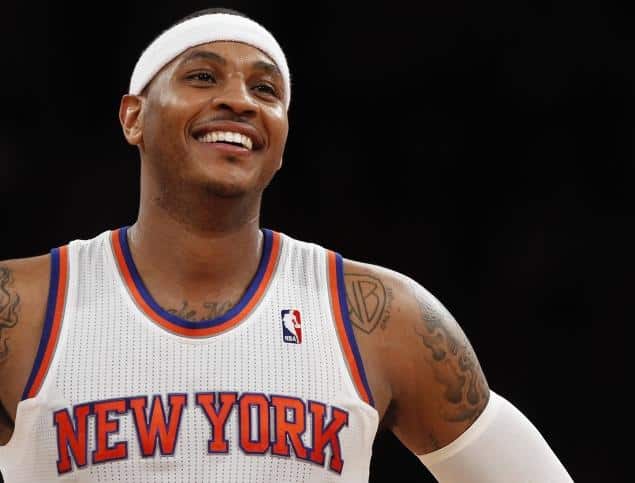 6. Happy and Sad Faces On His Right Arm
As you can see here, some of Carmelo's tattoos came at a very young age.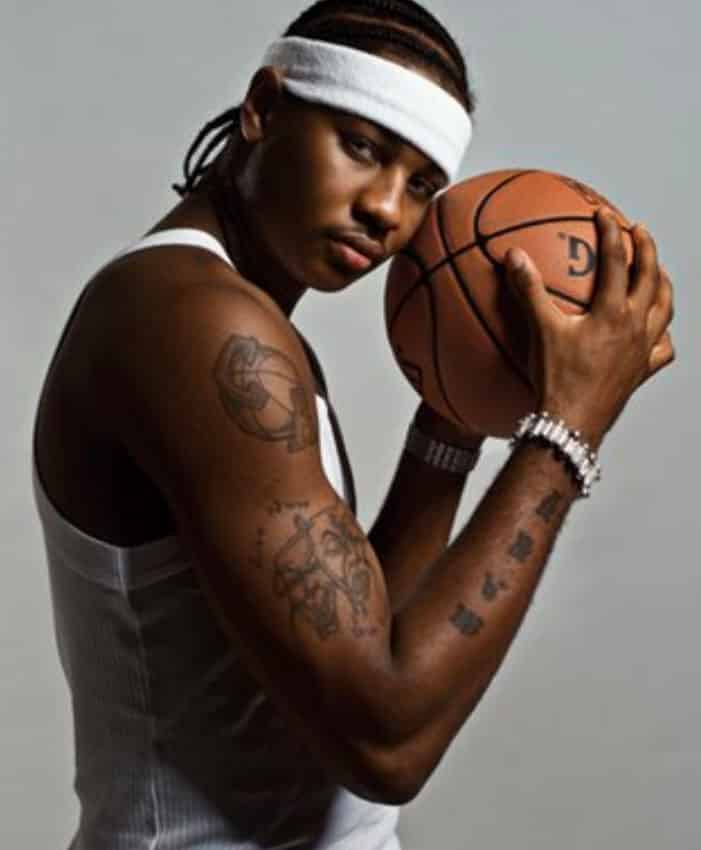 7. Puerto Rican Flag
Carmelo's hand tattoo may be hard to see from a distance, but thanks to this zoomed in image, we can now tell that it is a Puerto Rican flag.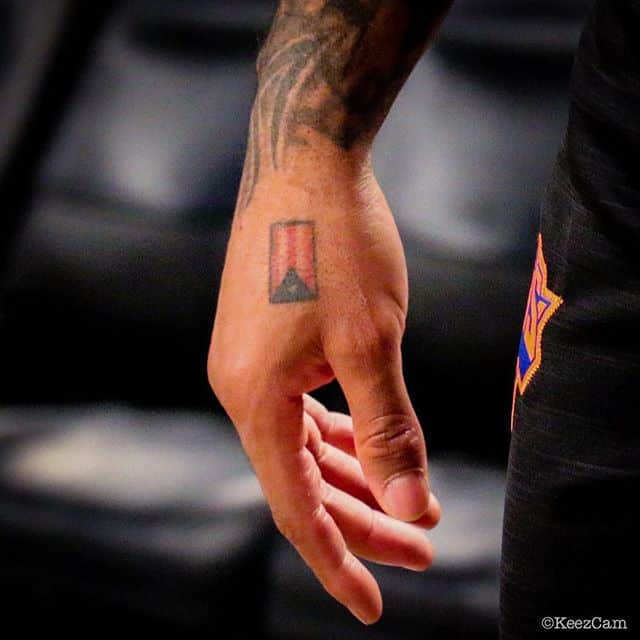 8. Flames, On His Left Forearm
Starting at the base of his wrist and extending all the way up to his upper forearm, Carmelo's flames look great and are certainly very well done.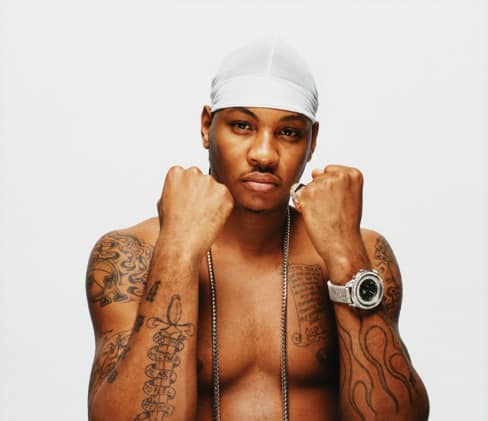 9. Tribal
Found on his other wrist below some other imagery, is a neat tribal design.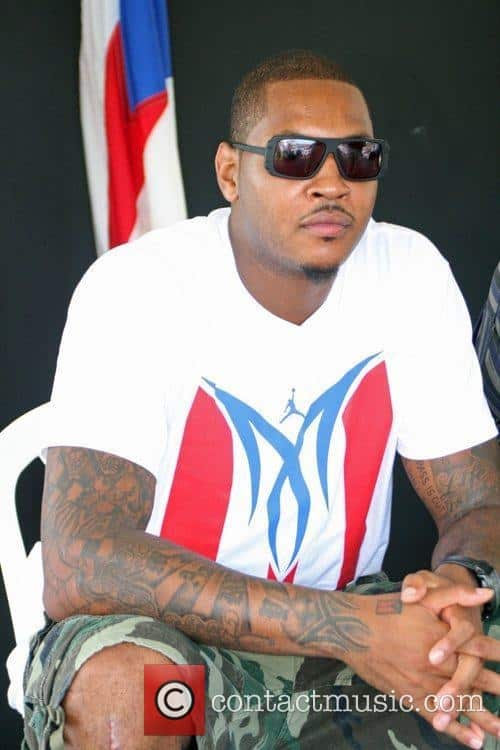 10. No Struggle No Progress
This collar bone tattoo certainly proves that Carmelo worked hard to get to the NBA!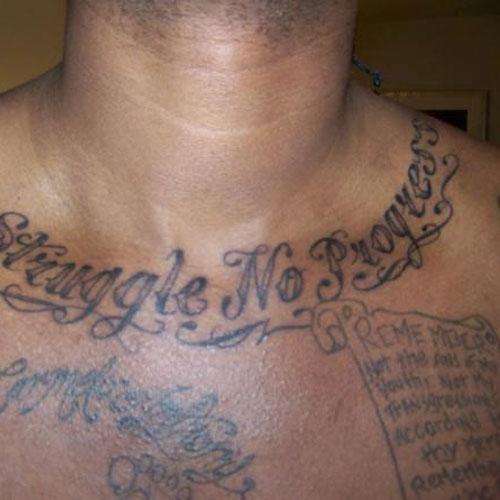 11. Sword, With A Banner Around It
It's hard to tell exactly what the banner says, however, it certainly looks nice on his right forearm.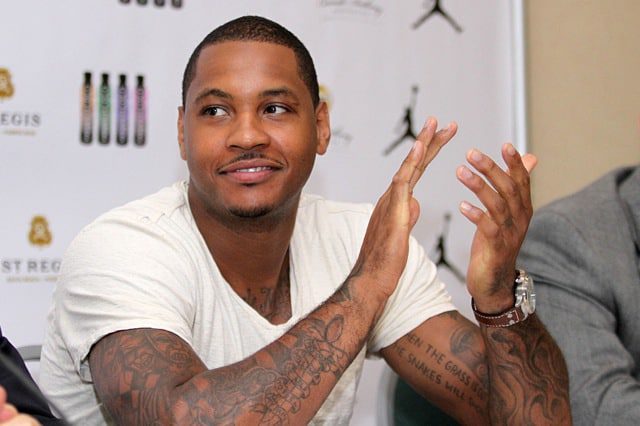 12. Spider Web
Though spider web elbow tattoos may be rather cliche, they still make for a great arm sleeve filler (which seems to be what Carmelo is using it for).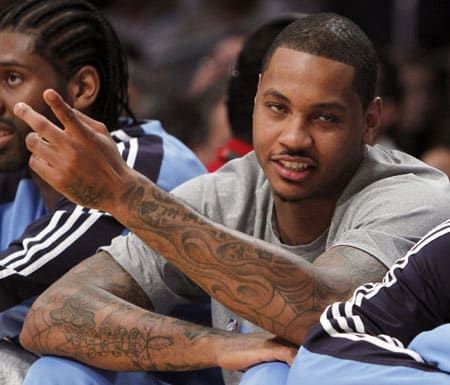 Conclusion
Though he may not be the NBA's hottest player right now, Carmelo Anthony still has some great tattoos, and whether the designs are basketball related or not, they certainly look good. Not only are Carmelo's designs creative and unique, but they can also be used to spark ideas in those looking to get tattooed themselves. So, whether you are a personal fan of Carmelo's or not, this list should certainly have been helpful.
In addition to the tattoos shown here, there are many more that can be found on Carmelo. And though they may be hard to see while he is on the court, judging by his other work, they probably look great.