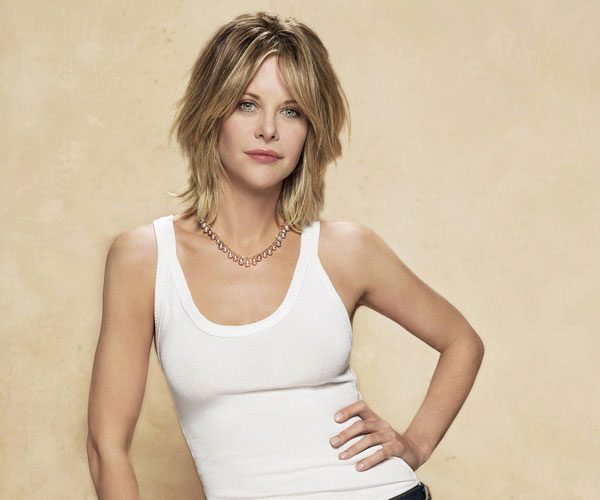 With eyes shining and full of joy and life Hollywood actress Meg Ryan is a perfect charmer, and what adds to her charms is her great hairstyles. She has golden blonde hair which she gets cut in a variety of styles according to the roles she does in her movies. Whether you get to see her sporting a long hairstyle or a short crop for a movie, Meg Ryan Hairstyles all have some things in common. They are stylish, super cool and completely go with her bubbly and confident personality.
At different times of her life and during the phases of her career this talented actress has been known to sport different looks. In many of her pictures you can catch Meg Ryan looking cute as a button with a short mop of hair that defines her sweet features. Often she gets playful hairstyles with a touch of wave, or gets her hair cut in several short steps or layers. When Meg Ryan goes for the long hair look she'll keep it looking distinctly unique with gentle front layers and a center parting that lets the hair cover some of her forehead. You can also catch Meg with her hair done up in a mass of loose locks, styled medium length to come below her shoulders. When she goes for hairstyles that reach a little below her ears she often keeps the look playful and casual with light waves that go with her gentle wavy tresses. Check out these pictures of Meg Ryan sporting a series of different hairstyles.
If you like this article, you might be interested in some of our other articles on Victoria Beckham Hairstyles, Jennifer Aniston Hairstyles, Halle Berry Hairstyles and Lauren Conrad Hairstyles.
Meg Ryan Layered Look
Layers and a tapered look towards the bottom are the high points of this glamorous Meg Ryan hairstyle.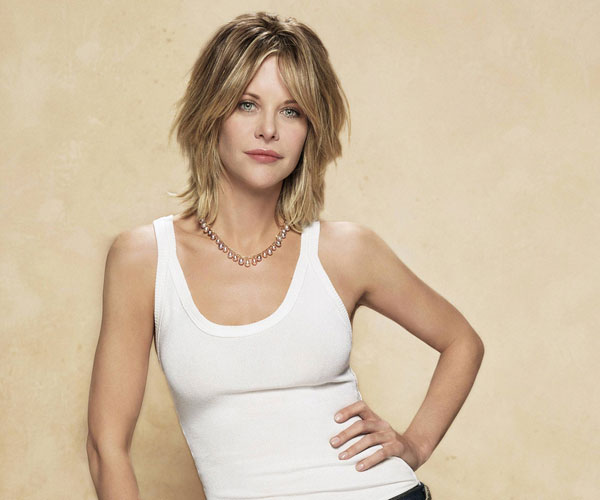 Playful Meg
Styled really short to reach a little below her ears Meg Ryan's bobbed hairstyle makes her curls look playful and sexy.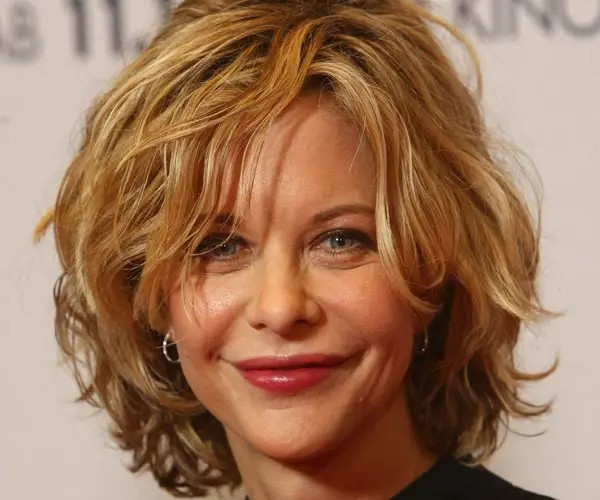 Meg Curls
Curly hair rippling over both sides of her face and right upto her shoulders, Meg Ryan looks really cute in her striped outfit.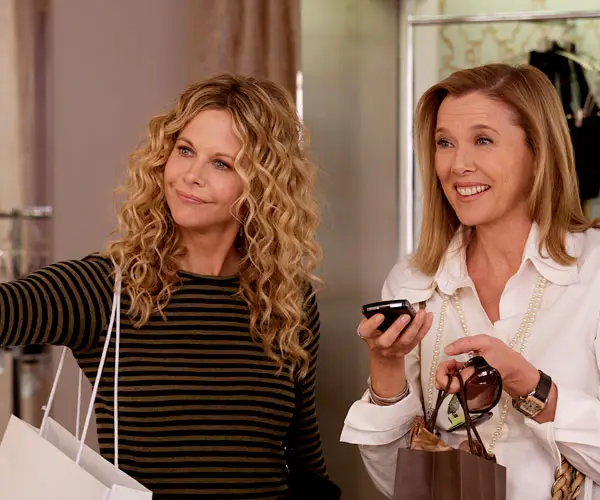 Photoshoot Meg Ryan
Meg Ryan carries off her smoking hot satin dress with a mass of unruly glamorous shoulder length curls.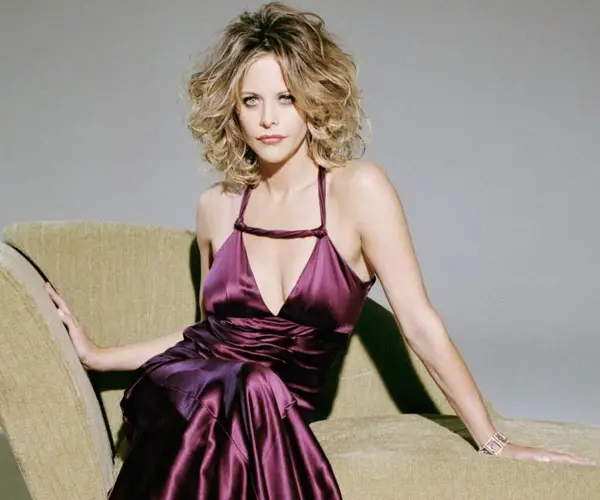 Meg Ryan Shiny Girl
Meg styles her front hair with gentle waves and cuts it a short layered bob that brings out the beauty of her shiny blonde hair.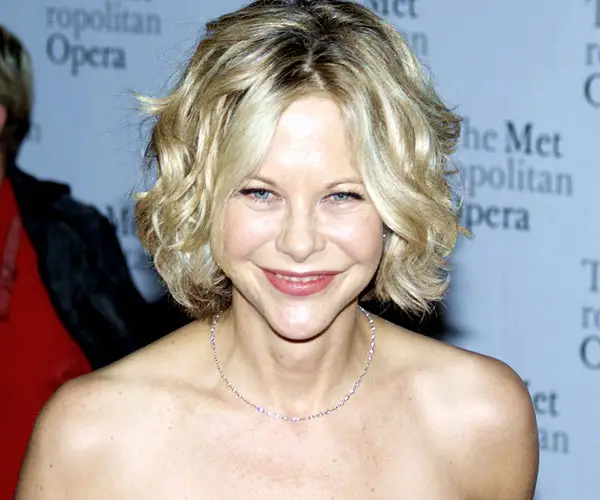 Meg Ryan Short Hairstyle
A short curly crop really suits Meg Ryan as you see her in this casual outfit walking outdoors.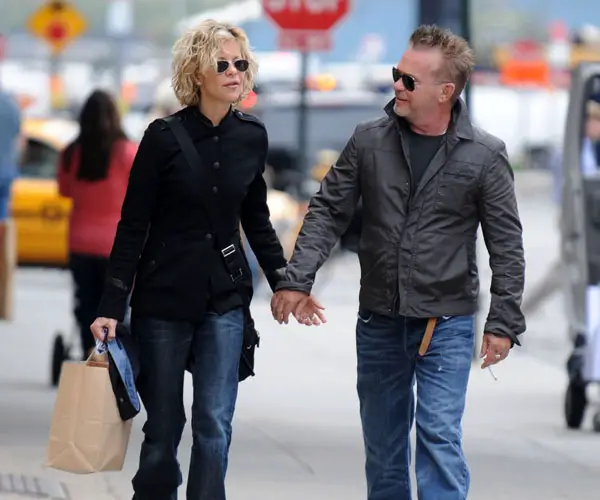 Straight Hairstyle Meg
Meg goes for a straight layered hairstyle with a center parting that hides some of her forehead for this formal look.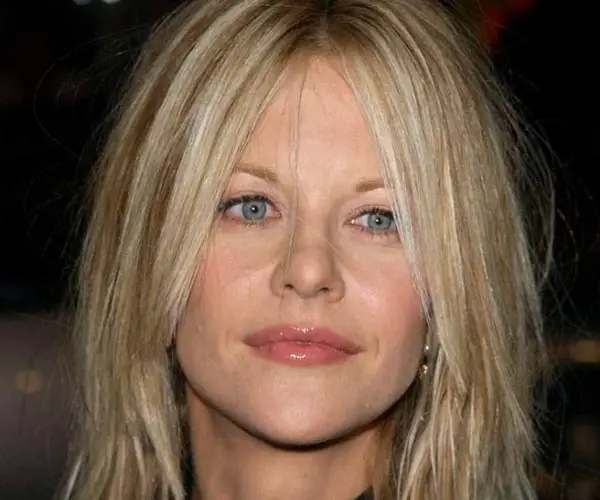 Meg Ryan Medium Length Hair
Meg teams up her hot sunglasses with a cool center parted long wavy hairstyle.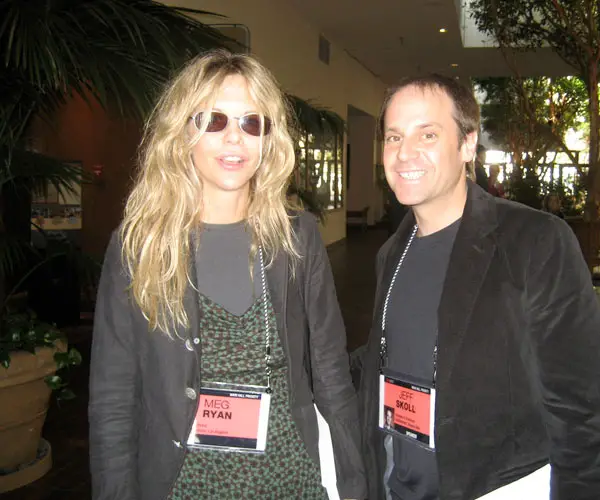 Meg In Public
Catch Meg Ryan at a public appearance in a shoulder length curly hairstyle with a center parted look.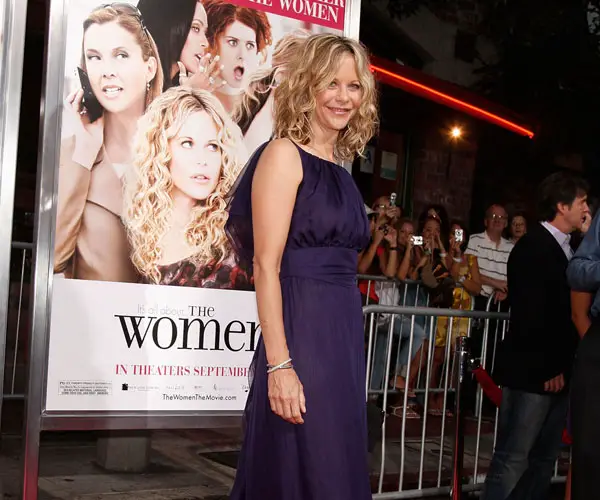 Meg Layers
Very short front layers are the key thing to notice about Meg's shoulder length golden layered hairstyle.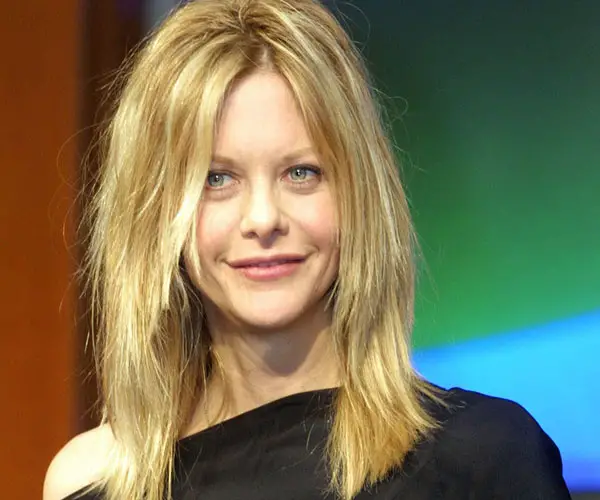 Center Parted Hairstyle
The center parted hairstyle with hair falling down to her shoulders makes Meg look glamorous in her black outfit.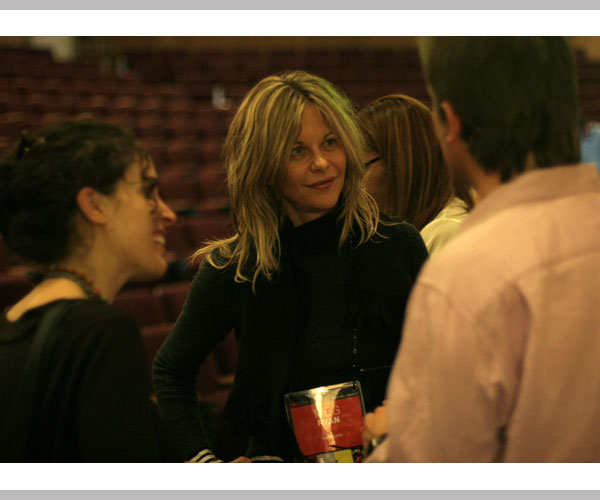 Meg Ryan Formal
Meg goes for a center parting with waves that frame both sides of her face in this short bobbed hairstyle.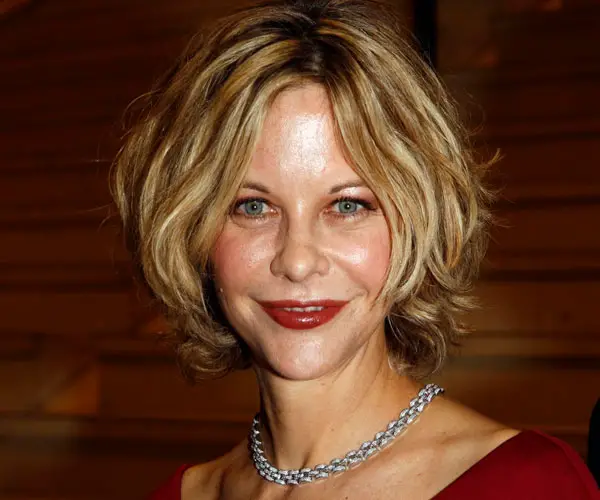 Super Successful Meg
Very short layers add volume to Meg Ryan's golden hair as she sports a bobbed hairstyle with layers on a formal evening.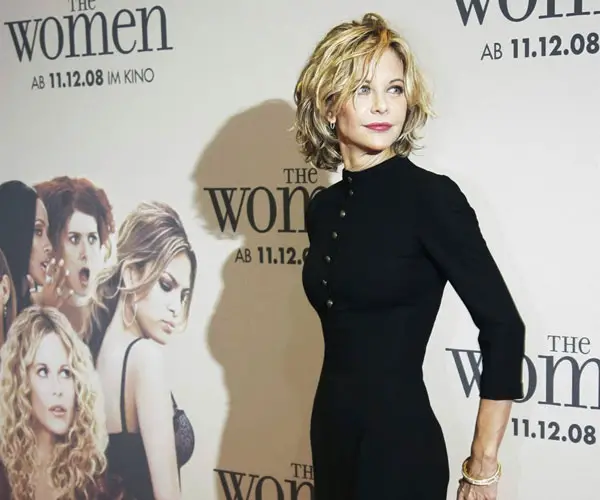 Fashionable Meg
Meg Ryan poses in a great black dress with her hair styled in a cute layered bob that goes a little past her ears and is framed with gentle front waves.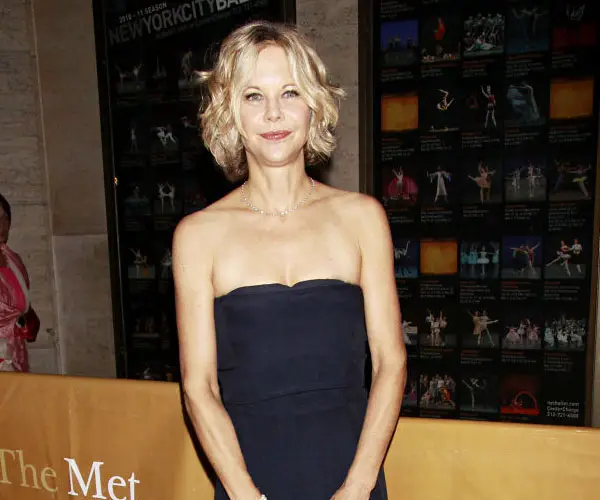 Happy Hairstyle
Her gorgeous curls falling over both sides of her face Meg Ryan looks simply superb in this picture.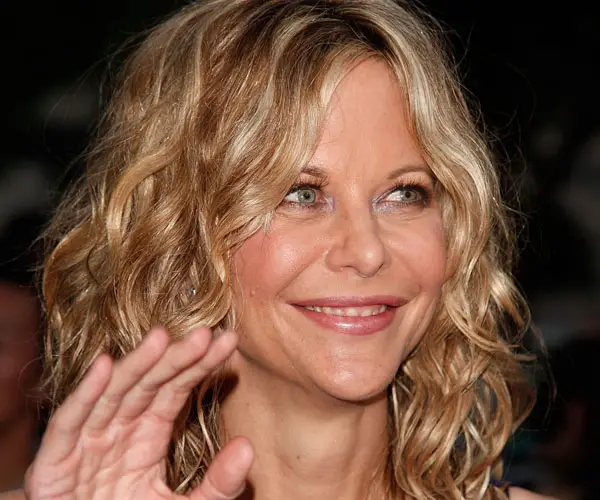 Meg Ryan Official
Here you see Meg Ryan in a formal look with her hair cut in a short bobbed style that frames her forehead.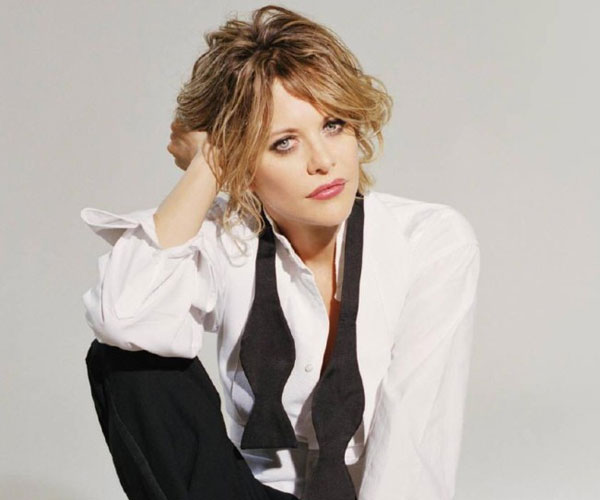 Honey Look
Think warm drowsy summer days and honey-bees, and that's what Meg Ryan's sweet and playful curls will remind you of.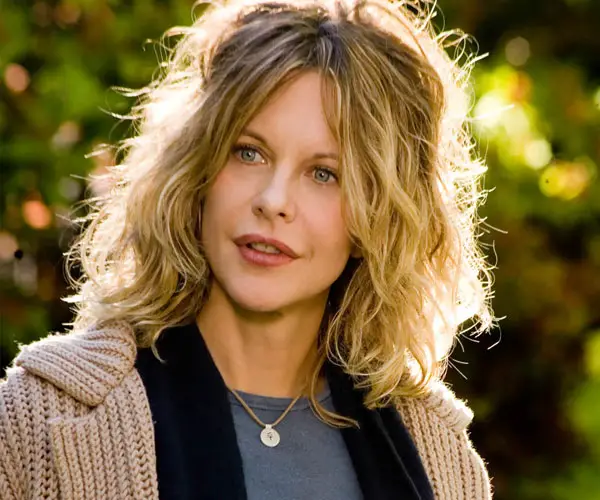 Meg Awards Night
With her blonde hair done up in gentle waves and cut in a stylish crop Meg Ryan looks glamorous at an awards show.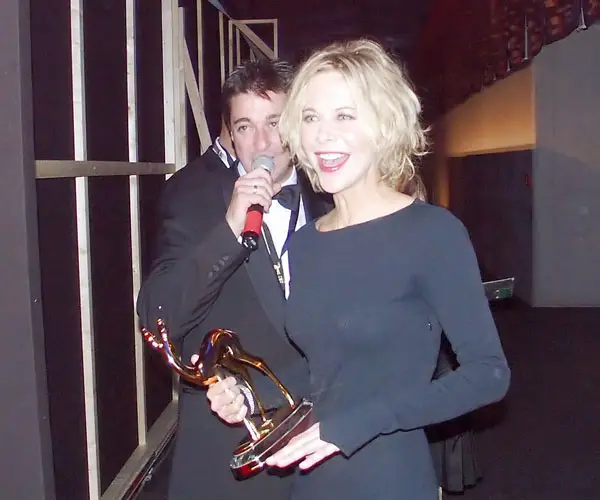 Meg Awards Night
Meg Ryan Cute
This is where you get to see Meg Ryan sporting a very short and curly crop that goes a little below her ears.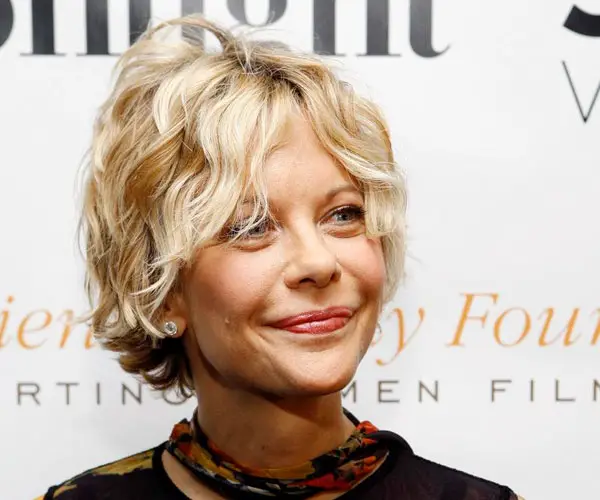 Meg Ryan Trendy Hairstyle
Sweet front bangs are the great thing about Meg Ryan's mid length hairstyle as she goes for a series of short layers framing her face.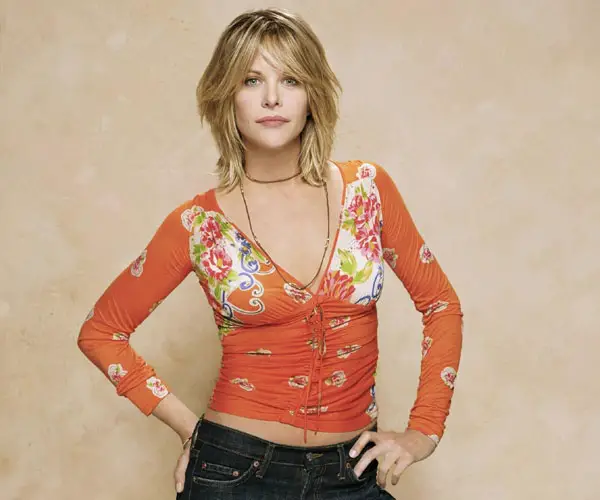 Meg Ryan Regular Hairstyle
Playful and uber cool, Meg Ryan has a short hairstyle that perfectly showcases her light wavy hair and delicate features.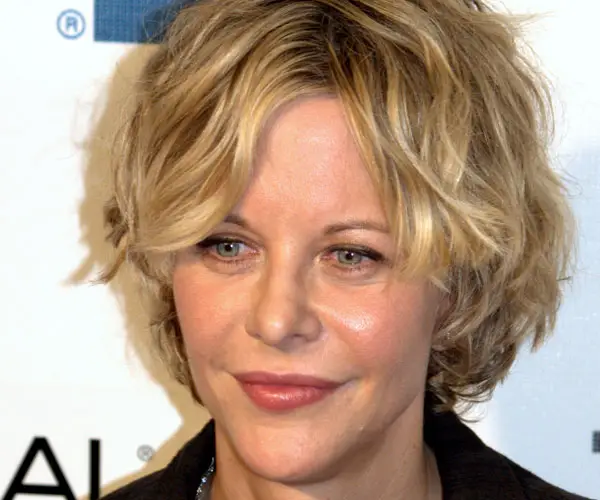 Meg Ryan Pictures
Here Meg Ryan goes for a center parting with her hair styled in a series of long waves cascading on both sides of her face.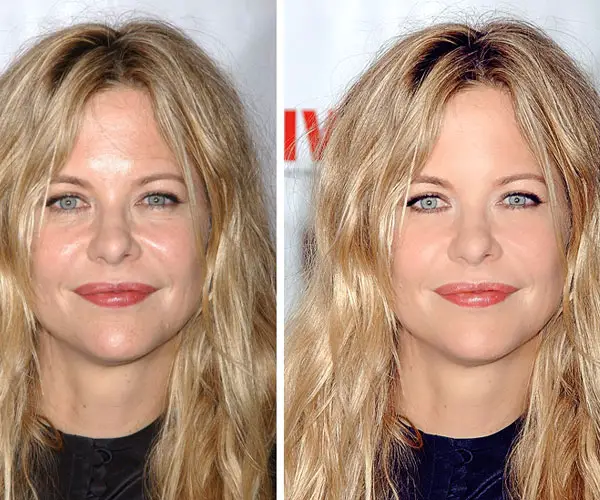 Simply Meg Ryan
With her short hairstyle bringing out the beauty of her golden blonde hair Meg Ryan shines in this trendy look.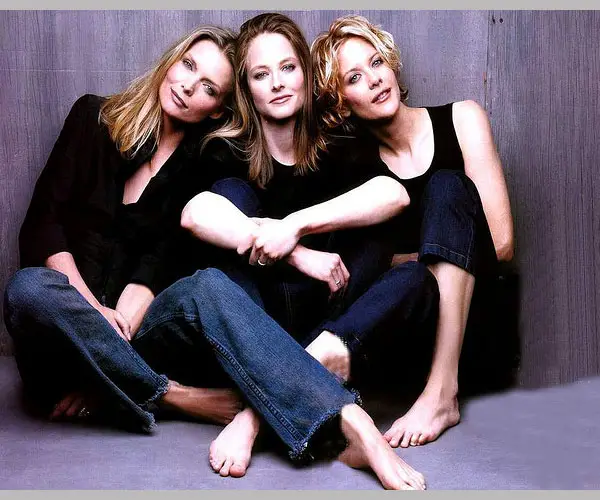 Meg Ryan Old Style
The Hollywood actress goes for a cool retro look with her hair styled in a mass of medium length playful curls.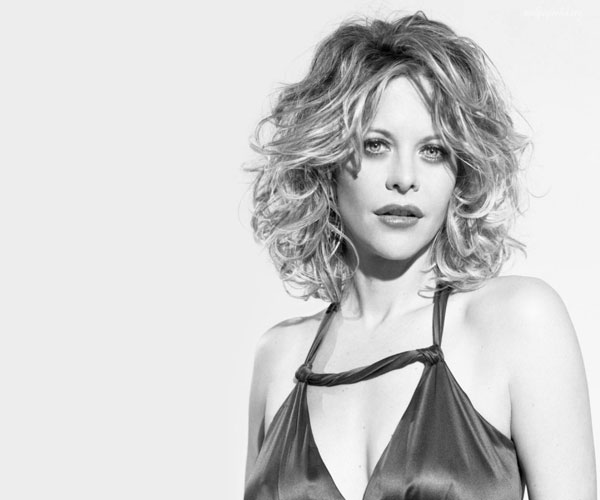 Meg Ryan Old Style
Meg Ryan Gorgeous Hair
Here you see Meg Ryan sporting a very long hairstyle with the hair styled in straight layers framing her face.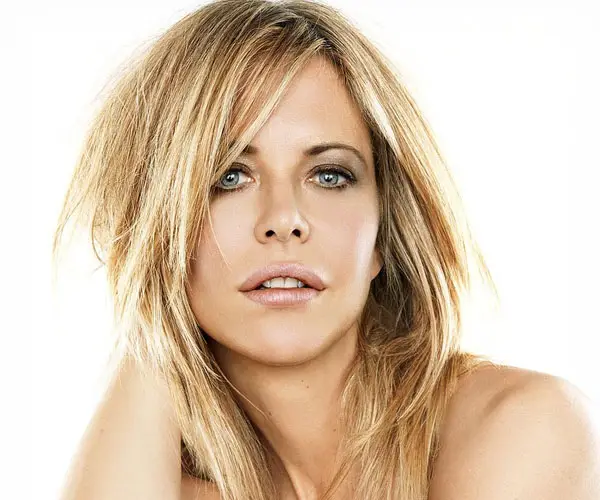 Meg Ryan Gorgeous Hair
Meg Hot Hairstyle
Golden, shiny, and hot define Meg Ryan in this straight blonde hairstyle where the hair just reaches her shoulders in short layers.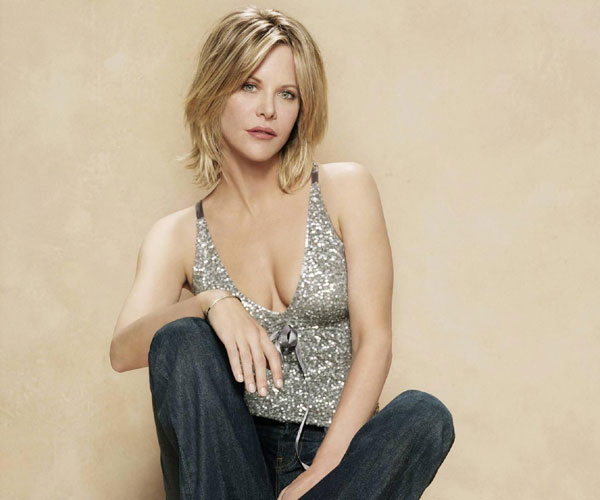 That Woman In Red
Dressed in a sexy red outfit Meg Ryan ups the glam factor with her short hair styled short and cut in trendy layers.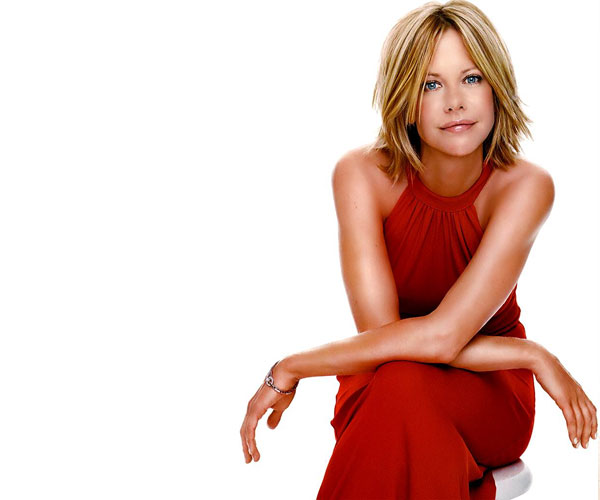 Meg Ryan Goes Short
Catch Meg Ryan at a formal event looking super hot with her short hairstyle with a touch of front wave.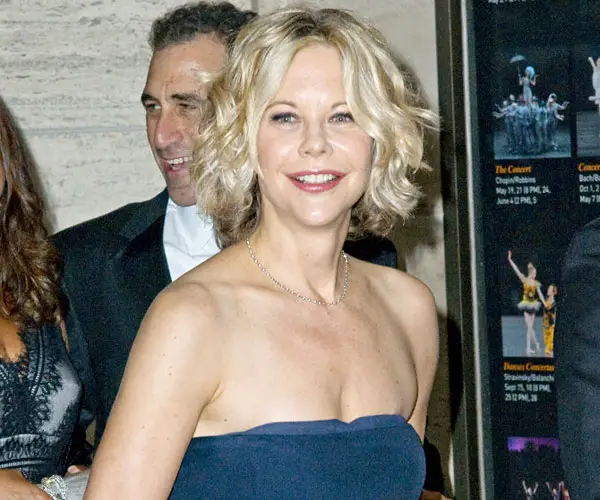 Meg Ryan Sexy Look
A blend of playful short layers with a girly crop, Meg Ryan's bold and beautiful hairstyle goes well with her outfit.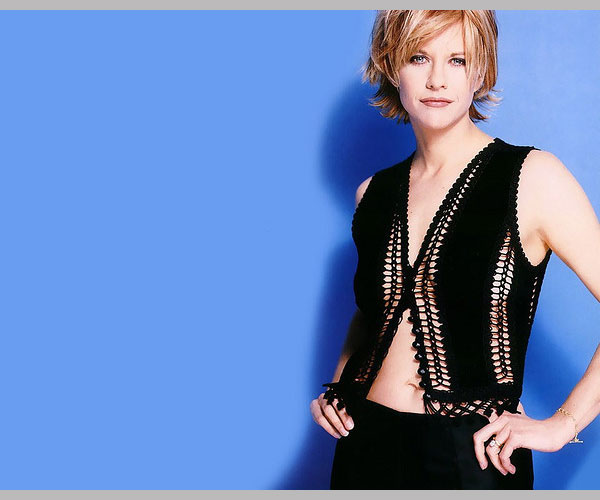 Meg Girly Hairstyle
With her hair cut in straight layers and the front layers framing her face, a wind-tossed hairstyle suits the sexy Meg Ryan.