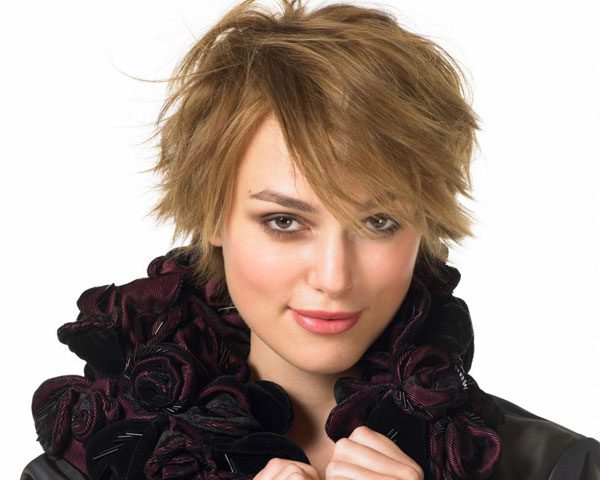 Keira Knightley looks really cool with her cropped hairstyles that bring out the fine features of her face. This talented actress goes for hairstyles that frame her forehead giving her a chic and trendy look.
Keira Knightley Short Hair pictures range from cropped hairstyles with casual front bangs to those that dip in elegant waves over one side of her face.
Clean, simple, and versatile seems to be the look Keira loves sporting, and as you look at her pictures, you can see that she carries off her short hairstyles with confidence and attitude.
Many Keira Knightley short hairstyles use a play of layers, cropped to touch the cheek and define the jawline. You also find her looking boyish and pretty with strands of natural auburn hair covering her forehead. Keira also experiments with styles in which the hair at the back is cropped short while the forehead is framed with several locks for a modern look. Denim, high boots, and short dresses go well with Knightley's cropped hairstyles. This stylish actress sometimes goes for a girly look with a big clip in her short hair and an elegant strapless gown. Since she has a well-defined and slightly squarish jawline Keira prefers to style her front hair in a wave to cover a part of her forehead. Casually messy or formally waved in front are both a part of Keira Knightley's experiments with short and fashionable hairdos. You also get to see her with her hair styled in a short blunt cut or brushed back in waves from her forehead for a formal look.
If you like this article, you might be interested in some of our other articles on Kate Middleton Haircut, Kim Kardashian Hairstyles, Katy Perry Hairstyles and Jessica Alba Hairstyles.
Keira Boyish Chic
This is Keira's very boyish chic hairstyle in which the strands are cut straight across with some of the front hair brushed down to reach one eye.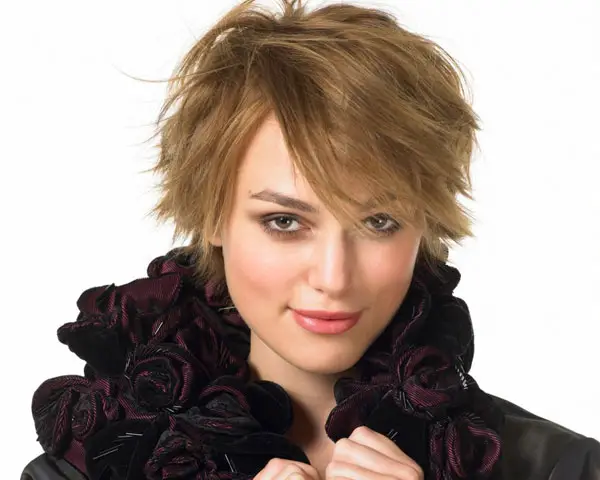 Bling Show Keira Knightley
Her lustrous strands dance across her forehead as Keira Knightley sports a formal look for a party complete with touches of bling.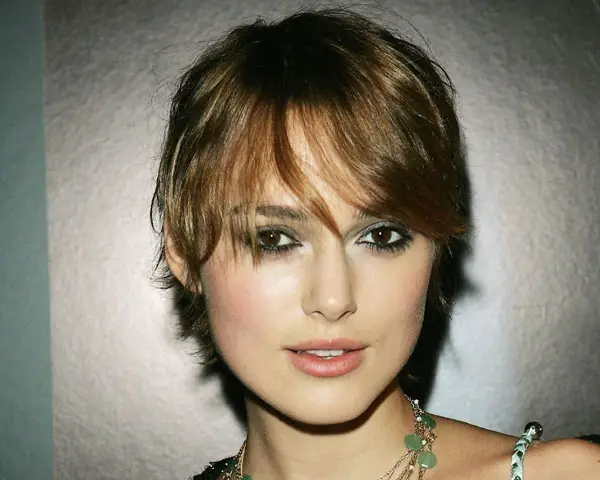 Keira Elegant Hairstyle
Shallow bangs fall over one side of the forehead and the hairband adds an adorably messy look as Keira poses in a red gown.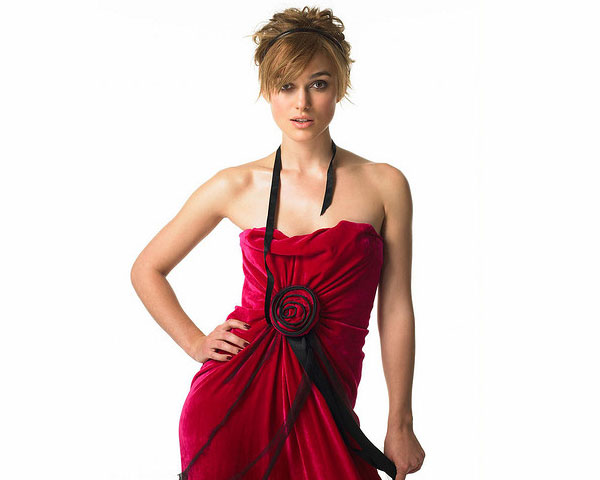 Short Layers Keira Knightley
Short with a touch of softness Keira's hairstyle comes complete with elegant layers reaching her eyes.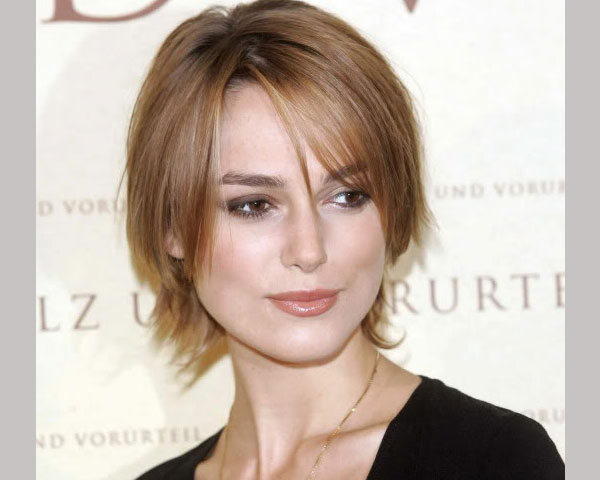 Knightley Short Hairstyle
Her auburn hair cut in short messy layers Keira looks hot in the lacy black top and denim outfit.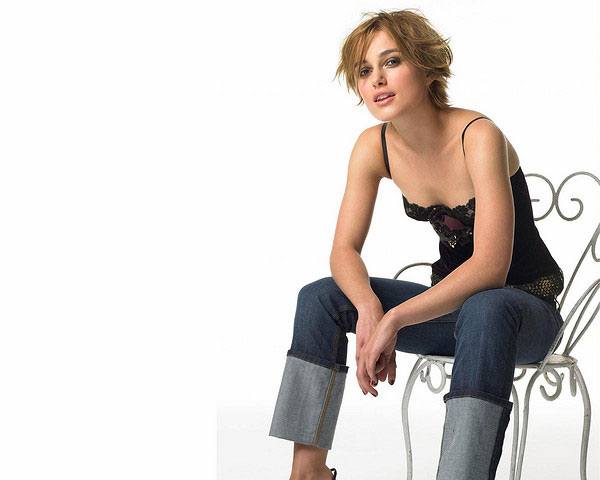 Short Diva Look
Check out Keira's stylish look complete with danglers and a short mussy hairstyle in which the strands fall over her forehead in shallow bangs.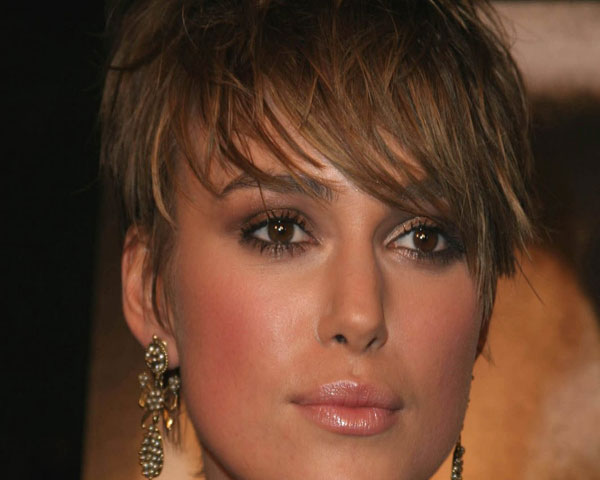 Keira Knightley Sweet Hairstyle
With gentle waves dancing in short layers on both sides of the face this chin length hairstyle looks sweet and trendy on Keira.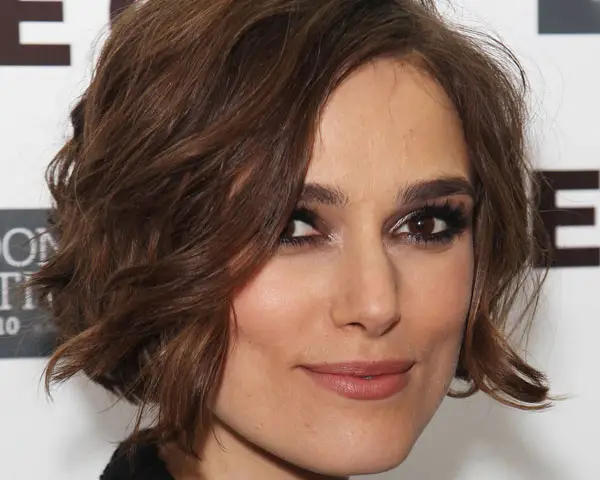 Keira Knightley Sweet Hairstyle
Keira Layered Bob
The off-center parting goes well with the messy casual layers in Keira's wavy auburn short hairstyle.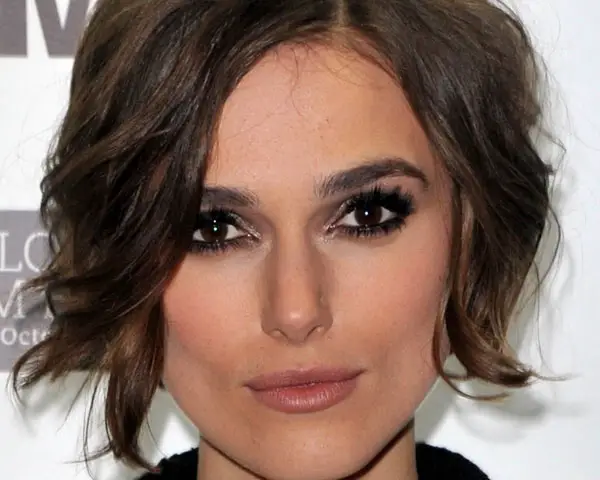 Keira Knightley Cute Medium Bob
Keira goes for a rounded short layered hairstyle with a side parting that lets the mass of hair make a curtain for her sparkling eye.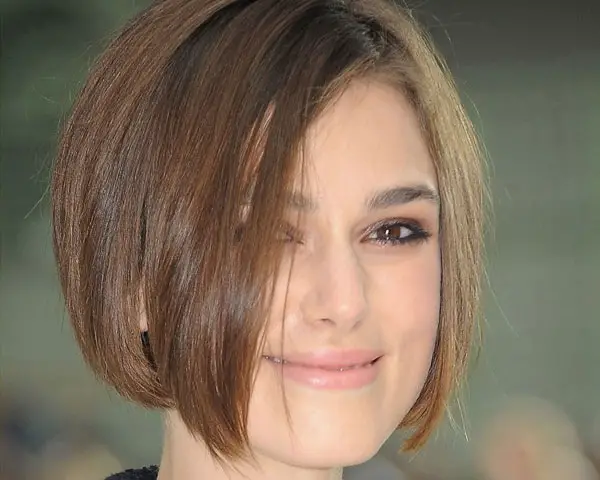 Keira Knightley Cute Medium Bob
Horsewoman Hairstyle
With her hair brushed over her forehead in chic short layers Keira's cropped hairstyle opens up her beautiful features.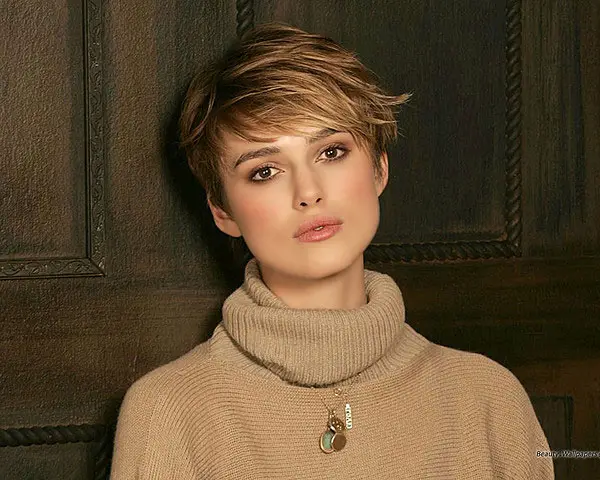 Keira French Hairstyle
Subtle roller action brings waves to the front of Keira's forehead, curling gently around one side of her head for a classy French feel.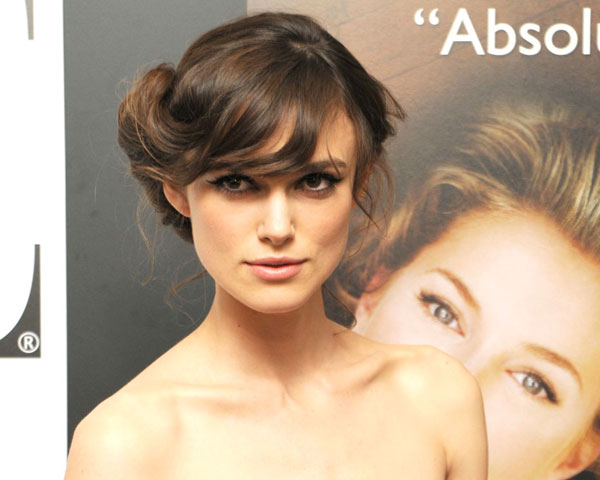 Keira Denim Cool
Keira teams up her trendy horse rider outfit with a cute layered very short boycut. Check out the strands that fall over her forehead to keep the look feminine and chic.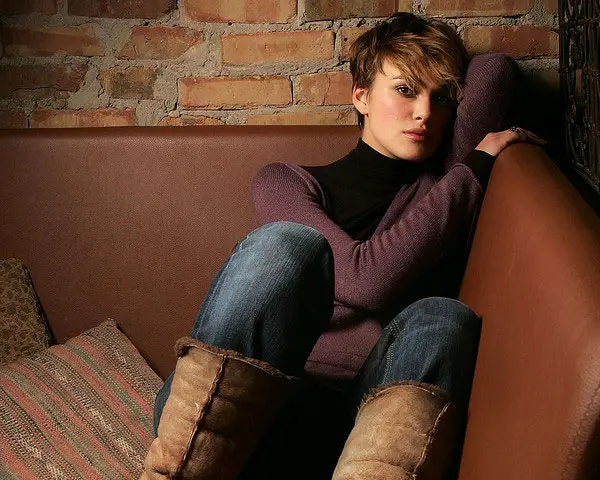 Autumn Keira Hairstyle
Keira lets her boycut hair curve outward for an edgy modern look with some strands falling stylishly over the upper part of her face.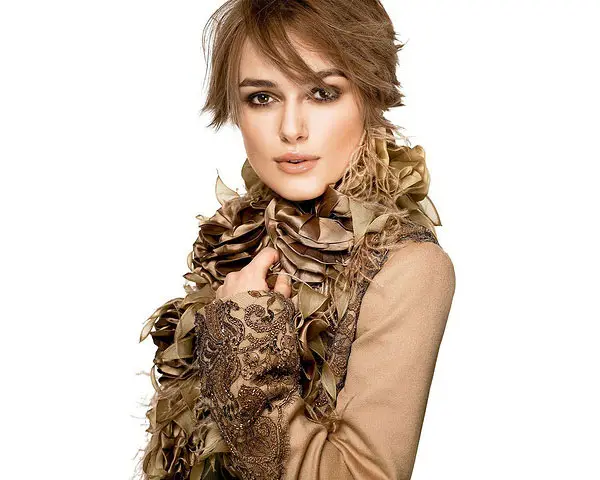 Flowers For Keira
The center parting gives a soft and romantic look to Keira's mussy auburn crop as she poses with long-stemmed blood-red roses.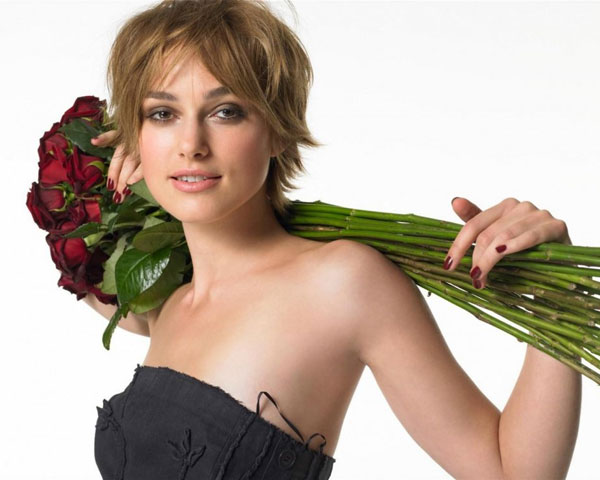 Keira Center Parted Layers
Catch Keira Knightley wearing her hair down to her shoulders with the center parted layers framing her beautiful face.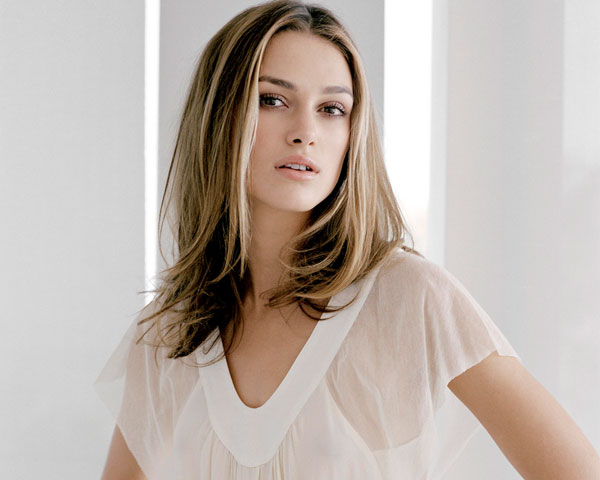 Naughty And Nice Hairstyle
Soft hair cropped down to reach the base of the neck at the back goes well with the short layered bob with bangs that Keira sports.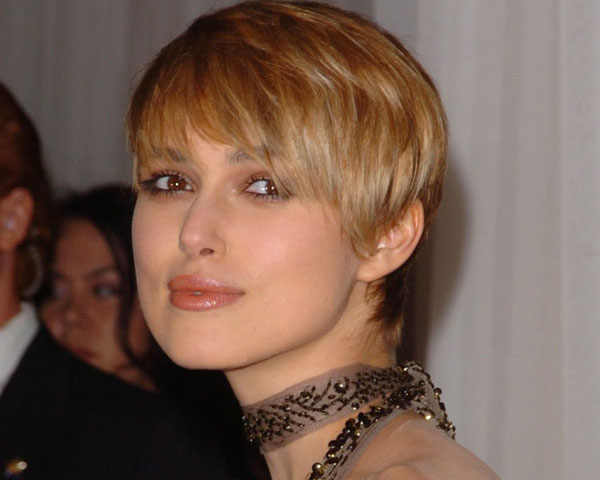 Keira Formal Hairstyle
Keira lets her thick dark hair sweep over the upper half of her face in a girly wave while a pretty side hairclip goes well with her dressy gray gown.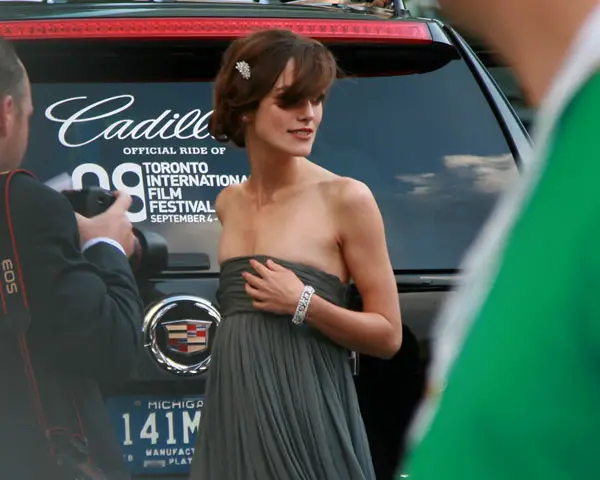 Keira Regular Hairstyle
This regular hairstyle with short rounded layers falls a little below Keira's strong chin to curve in towards her neck.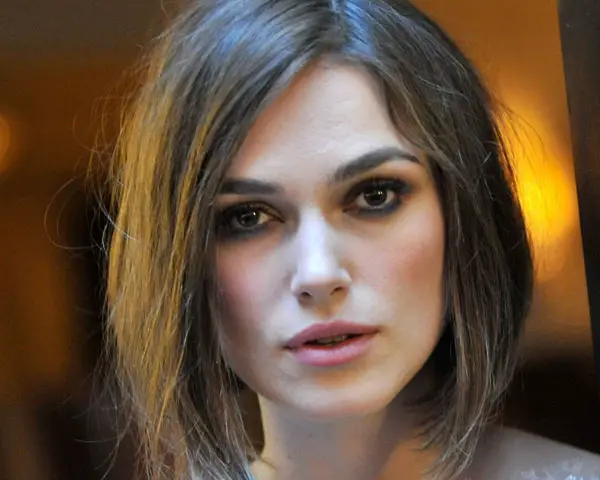 Keira Knightley Auburn
Shallow side bangs brush across a side of the forehead as Keira carries off the girly short-haired look with a black hairband.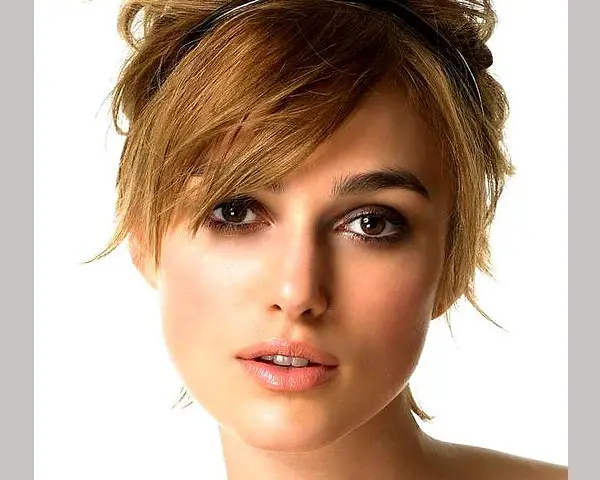 Girly Look Keira
The front hair strands sit longer than the back layers in Keira's simple short layered hairstyle that falls a little below the chin level.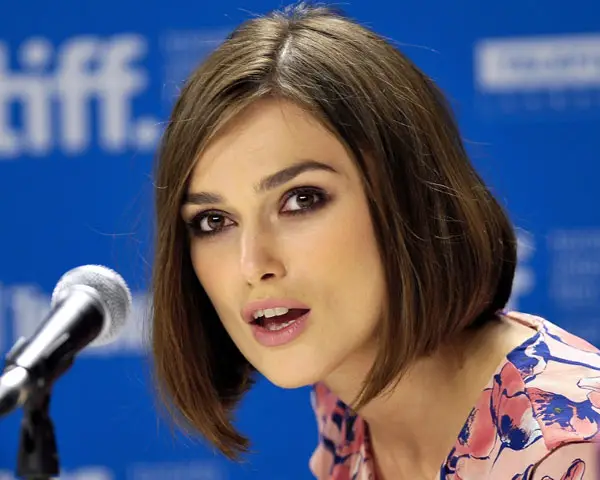 Girly Look Keira
Wavy Layers For Keira
A touch of wave gives a feminine look to Keira's smooth and shining chin length side parted hairstyle.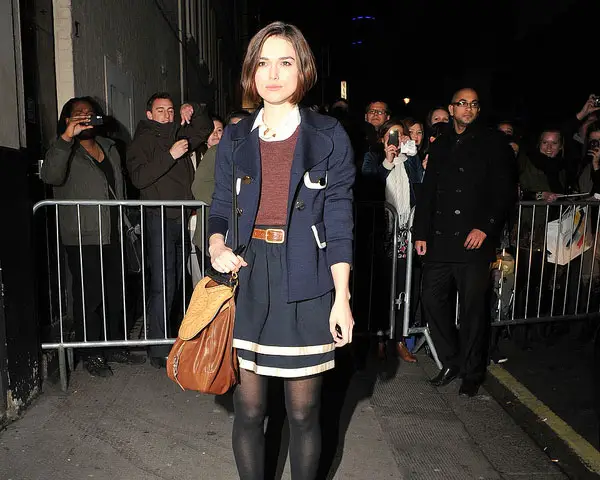 Keira Hair Trend
Keira goes for a trendy inverted medium bob in which the hair falls longer in front than the back, gently molding to the curve of her chin.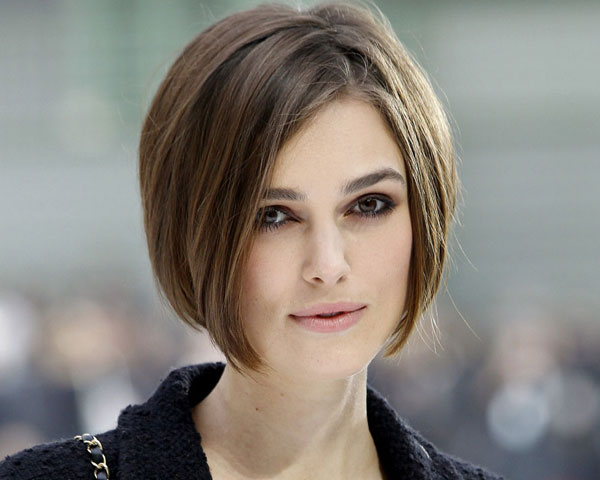 Keira Knightley Classic Muss
Mussy shallow auburn bangs brush straight across the forehead, with some of them teasing Keira's pretty eyes in this uber cool hairstyle.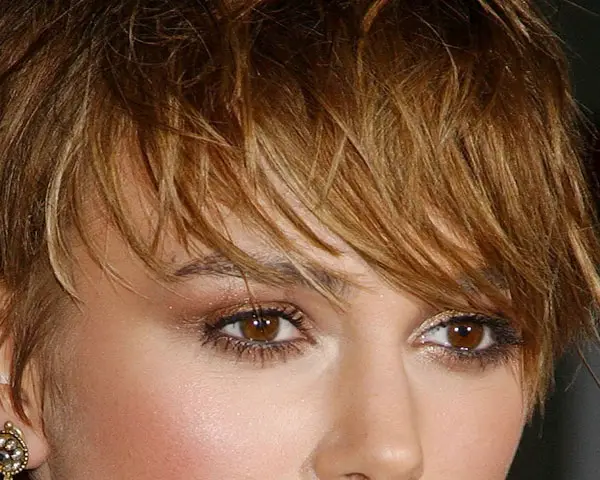 Keira Knightley Studio
Keira Knightley chooses a smooth chin length dark brown hairstyle with light waves to match her pretty navy blue short dress.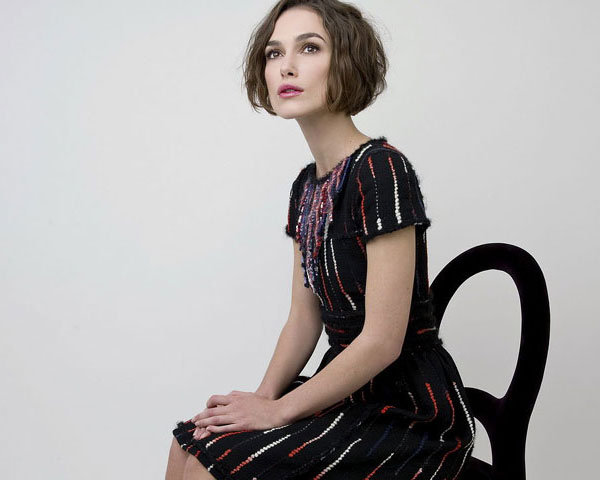 Keira Winter
With her hair brushed back from her forehead Keira's smooth auburn short blunt hairstyle highlights her defined cheekbones.