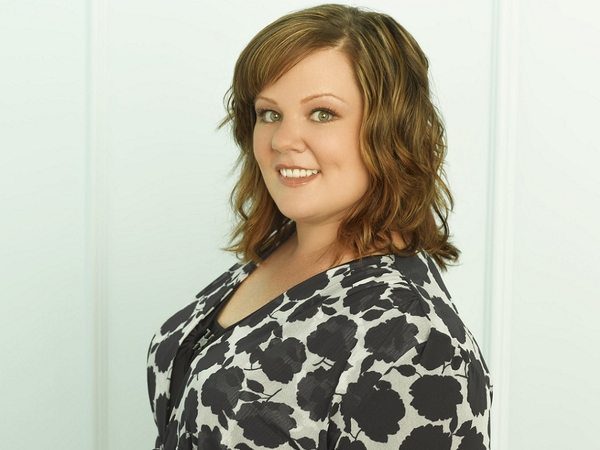 Smart Hairstyles For Fat Women
Fat women often have this inhibition of sporting a fashionable look. They usually feel fat is out, so they are out and done. But this is not so. Fashion is not necessarily only for the slender and dainty ones. Fashion is all about how you present yourself and how well you carry yourself. With this in mind, hairstyles too have their own way of making a statement. So fat people also have the right to look trendy and they have the need to pep their life with something interesting and nice like a changed hairstyle.
Hairstyles for fat women thus are predominantly filled with ways of making people focus on your hair more and on your figure less. Often if you have a good hairstyle that is what remains etched in the minds of the person looking at you. So why not start this trend of having a great hairstyle with a perfect look in spite of being fat? Fat women now no longer have to worry about their trendy statements as along with their fashionable attire now they have their hair to take care of. Let us best see what can be done to make things easier for these women.
Magnetic Attraction
Be the charm of a group and allow your curls to be as spicy as you look. Fat is out and curls are in, in your persona.
The Bun
Bring back the old bun in vogue and let your loose strands allow you to look the responsible and serious one so that your figure is a forgotten issue.
Gorgeous Gal
What is in you that should stop you from living your life on your terms? Nothing except these lovely golden fall which make you look even more gorgeous.
Sexy Hairstyles For Fat Women
Choosing a perfect hairstyle is a must if you are overweight. Hairstyles for fat women include a wide range of styles to suit different occasions and attires. Moreover, a proper hairstyle can help a great deal to give you a stunning look by diverting all the onlookers' attention on your face. Therefore, the perfect hairstyle for a fat woman is something that can take the attention away from their stomach. You want people to look at your face and not the other features of your body. In other words, you don't want to look like a big girl.
When we are styling hair of a fat woman, it is important to balance hair to match their facial features. A variety of fabulous hairstyles have developed over a time to particularly accentuate the attractive features of fat women.
Showered Locks Hairstyle
Cool wet hair styled as twisted locks, looks perfect on shoulder length.
Short Hair And Lennon Glasses
Unevenly cut short hair putting up a cool, a bit untidy look.
Colored Red
Bold red colored hair, extreme short with front falling fringe.
Uplifting Short Hairstyles For Fat Women
Do you have a plump face and are looking for a way to make the fat appear less prominent? Giving yourself a hair makeover is a good idea. While makeup plays some part in playing down your plump features, what can dramatically change your look is a haircut. Experienced stylists know a variety of suitable hairstyles for fat women.
You can also look up Short Hairstyles For Fat Women in magazines before going to your regular stylist.
If you have a face that is almost round, a hairstyle emphasizing your forehead can work well. A deep fringe along with layers that play down your plump cheeks is a suitable hairstyle. The best part about getting a short haircut is the ease with which you can manage it on a regular day. Running a brush through your short hair can be enough to take you through the day, with a few touch-ups to keep the look fresh. The texture and thickness of your hair goes a long way in determining the shape of your final haircut. For Afro features, thick hair styled in a very short crop looks smart and traditional. It can also bring out the planes of the forehead and cheeks. For those with smooth and straight hair, short layers or a boycut both highlight the features of the face. Adding a front wave to frame some of the forehead is a fine style addition with these basic hairstyles. Regular bobs, mixtures of bobs and blunt cuts, asymmetrical layers and chops look great with plump faces. It is also a smart idea to keep your hair parted at the side, to make the face appear slightly slender. A hairstyle that is too symmetrical can actually make your face look rounder than it is. For an edgy look, you can crop the hair on one side and style it in chin length layers on the other. Take a look at these hairstyles.
Chic And Short
Check out this bold red colored short hairstyle for a sexy gamine look.
Cute Styling
This trendy bob cut with short layers works best with straight hair.
Hairstyle For Plump Face
Add a twist to a classic sleek bob by adding straight bangs. The deep fringe covers all of the forehead.