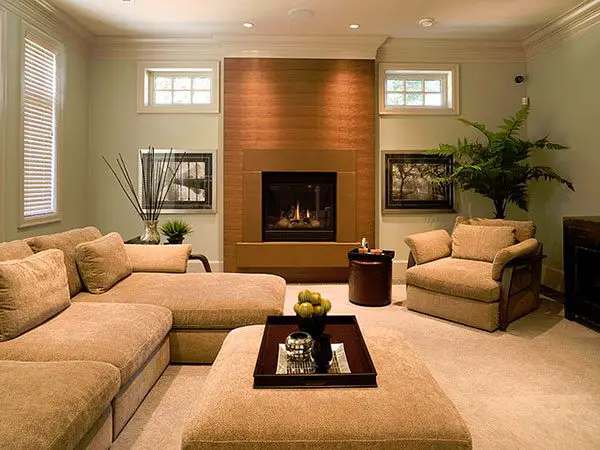 Are you planning to redo the fireplace and give it a fresh new look?
Today there are many fashionable Fireplace Surround Ideas you can try to match with your room decor.
As modern homes go for quiet and sophisticated looks surrounds are also coming in different designs to give a trendy feel to the fireplace. No more the open-hearth look surrounds with tiles can totally makeover the way your fireplace looks.
If you enjoy the tiled look you can have the surround tiled to give it a rich and neat setting in your room. The covered glass front style design of a modern fireplace also looks great with a stacked stone fireplace surround. You can go for thick borders for the surround if you have a large room, or stick to a narrow and elegant border in a small space. Once you have tiled the surround using a combination of patterned tiles you can try decor ideas such as fresh pots of flowers above the mantel. Many old style memorial fireplaces have marble borders with text engraved on them. If you love the historic designs of older eras you can try the neo-classical look for your fireplace surround. White marble finish surrounds complete with statues and ornate pillars can bring a touch of Roman architecture to your room. You can go for light or dark shaded fireplace surrounds depending on whether you want to highlight your fireplace or tone it down. With a stylish tiled surround for your fireplace you can have a decent spot for parties and get-together with friends as you enjoy the warmth. Costly though tiling the surround is, it can make your fireplace trendy and fashionable.
If you like this article, you might be interested in some of our other articles on Dining Room Decorating Ideas, Room Partition Ideas, Pantry Storage Ideas and Sitting Room Ideas.
Brown Fireplace Surround Idea
The rich beige finish of this fireplace surround blends with the beautiful light brown tiling making for a modern look in this living room space.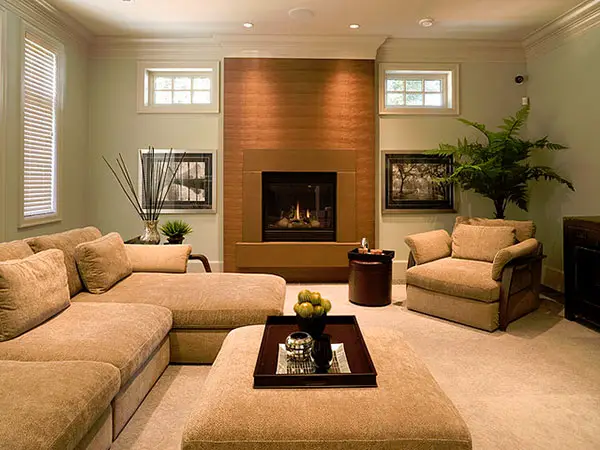 Horizontal Surround Idea
This fireplace keeps the look completely sleek and contemporary with a stylish horizontal design.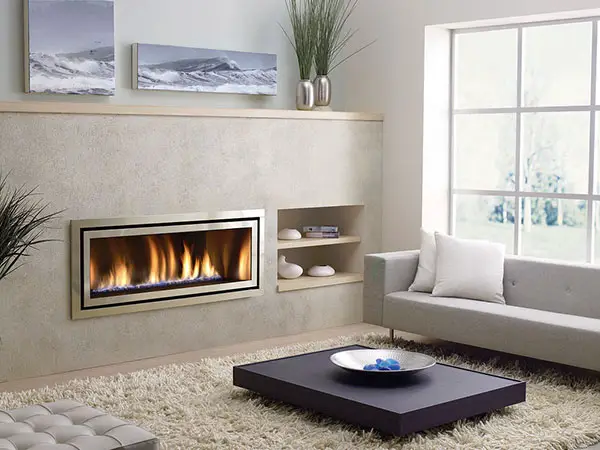 Horizontal Surround Idea
Cozy Fireplace Residence
The solid patterned stone border makes a great surround for the fireplace in this large and homely living room setting.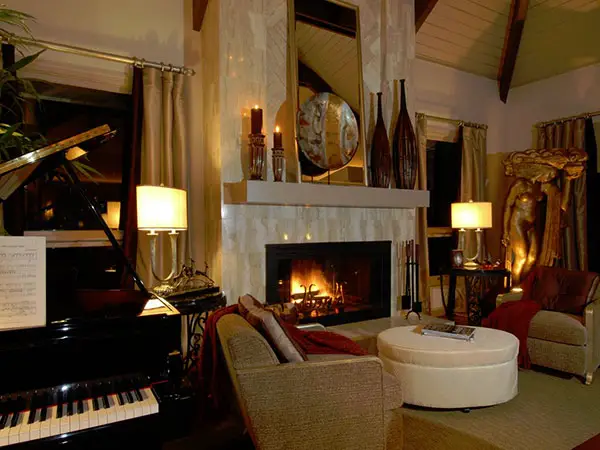 Stylish Fireplace Mantel
This is a stylish modern fireplace that goes for a delicate stone style finish for the surround in a light chocolate shade.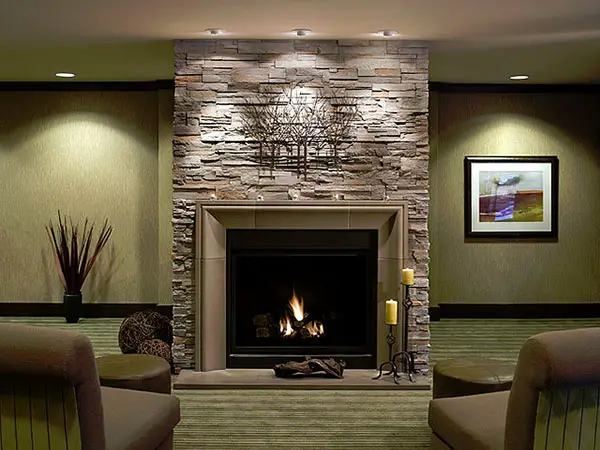 Matte Fireplace
The tiling with a touch of light brown framed with a wide border adds to the quiet beauty of this fireplace surround.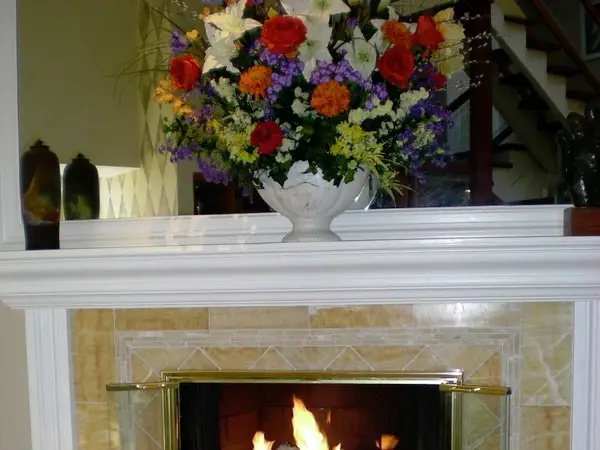 Ornate Fireplace
The solid gray stone setting of the surround brings out the warmth of the flames in this classy fireplace surround design.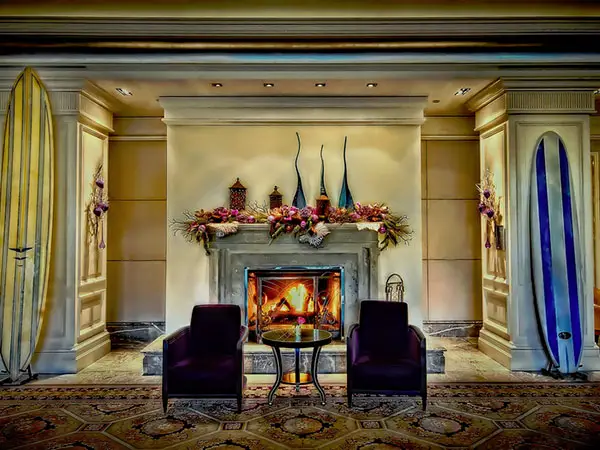 White Fireplace
The white fireplace surrounds makes for a dramatic contrast with the black covered design of this fireplace.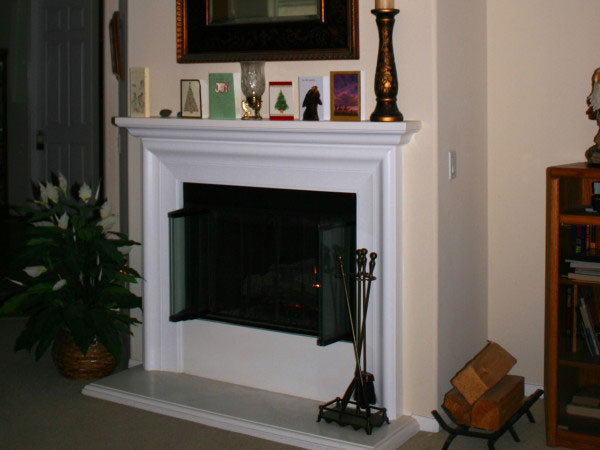 Memorial Fireplace Surround
The marble borders are set with intricate text in this fireplace surround that belongs to an older era.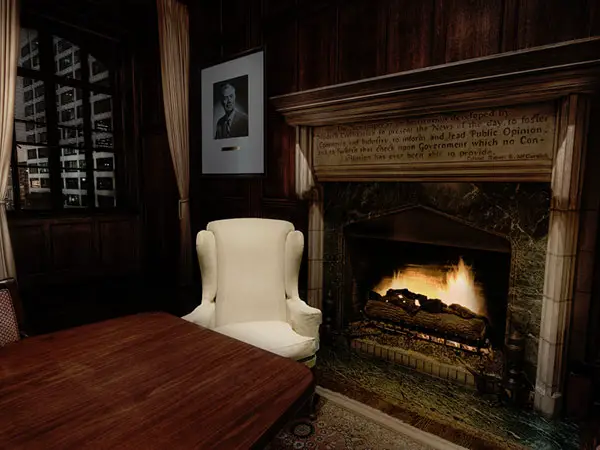 Decorative Fireplace
The thick white short pillars add an elegant old style look to this covered electric fireplace. A classy mix of modern and traditional design ideas.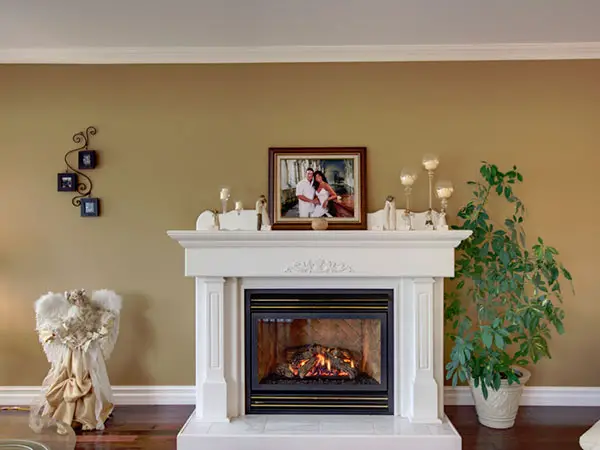 Decorative Fireplace
Simple Fireplace
The dark brown matte wooden finish styling adds to the cool and sophisticated look of this modern fireplace surround.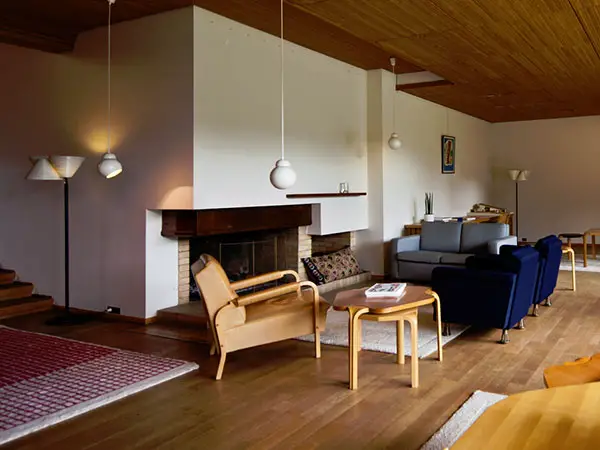 Christmas Fireplace Idea
The warm red bricks of this fireplace surround look great with the cheerful Christmas decorations.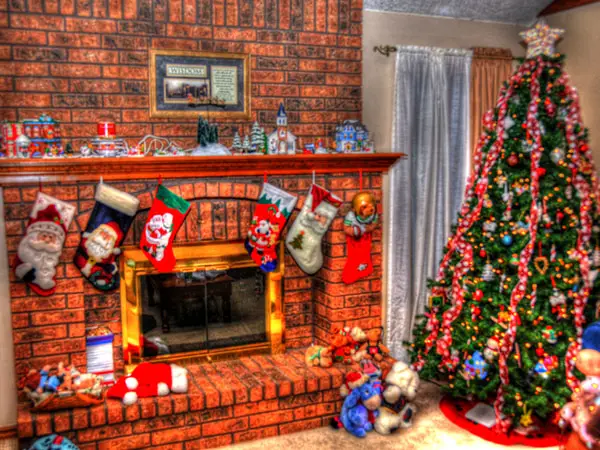 Creative Fireplace
The rich black design of the fireplace surround is bordered with decorative statues and neo-Roman patterns.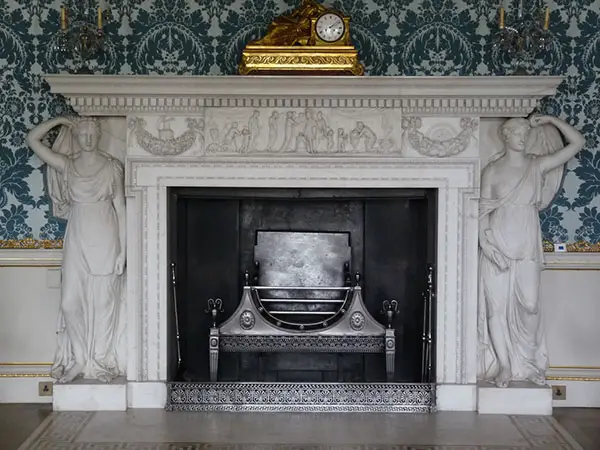 Rocky Fireplace Surround
Patterns of rocks in matte shades come together to make up this extra tall homely looking fireplace surround.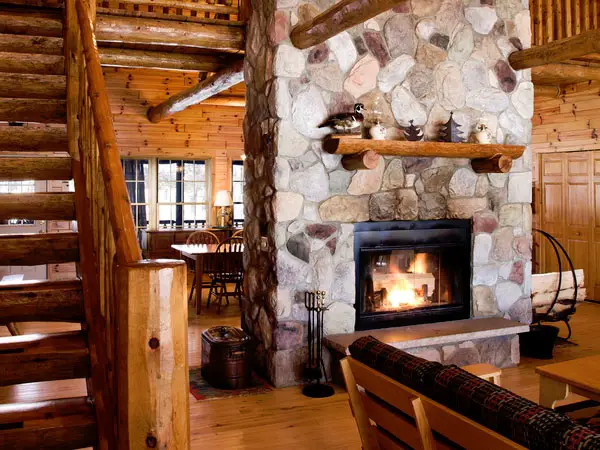 Covered Glass Fireplace
This fireplace surround goes for a nailed down neat look with stylish matte black borders styled in a T shape.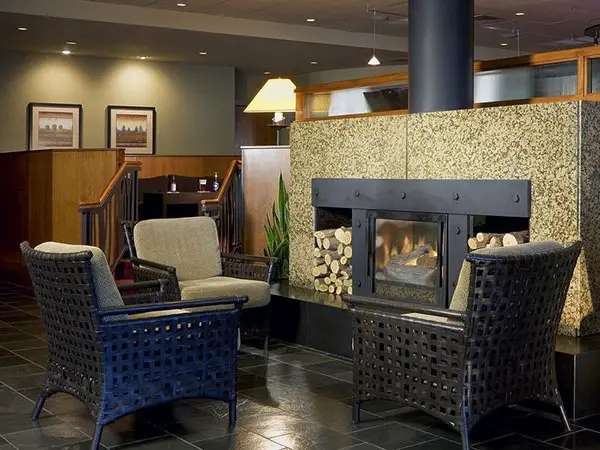 Covered Glass Fireplace
Logs Surround Fireplace
The pretty white castle decor goes well with the warm logs in this traditional fireplace surround design.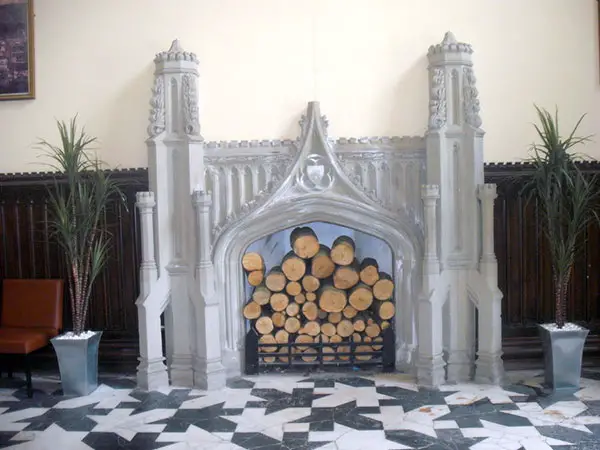 Rich Wooden Look Fireplace
Horizontal stacks of stones sit in a squarish frame to make up this stylish living room fireplace surround.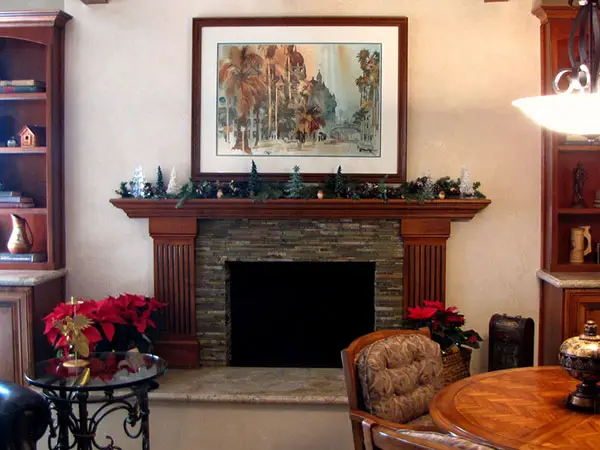 Gold Border Fireplace
This covered fireplace with a narrow golden border design comes with a stone and wood fireplace surround.s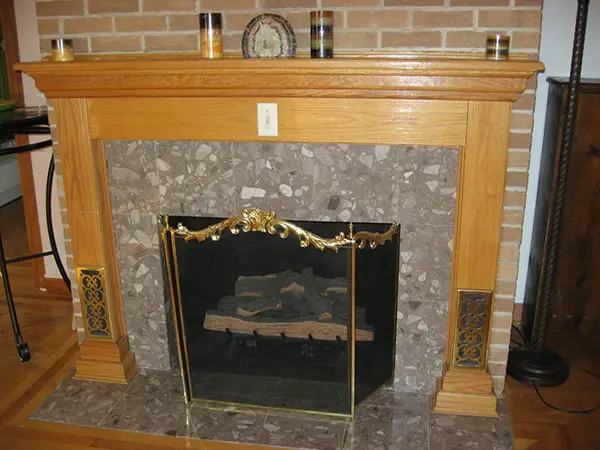 Delicate Fireplace Surround
This delicately designed fireplace surround with silver finish decor comes with a large matte frame for a fresh modern look.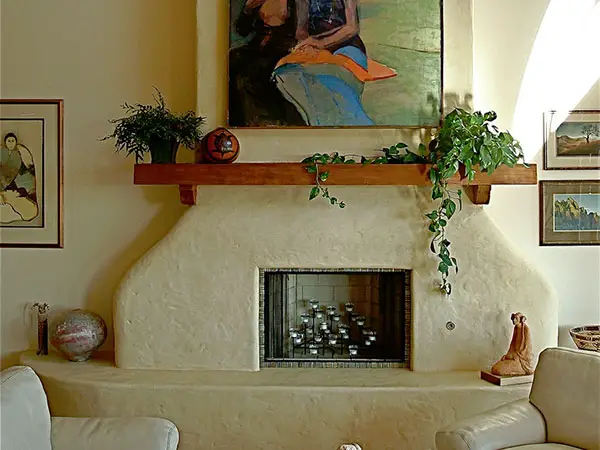 Open Comfy Fireplace
This is a traditional fireplace that takes you back to the good old days of warm bricks and open hearths.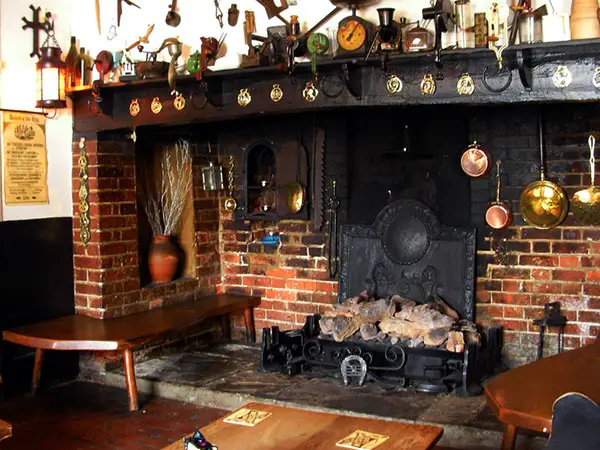 Open Comfy Fireplace
Geometrical Fireplace
Squarish shapes one larger than the other make up a smart and modern surround for the fireplace in this stylish design idea.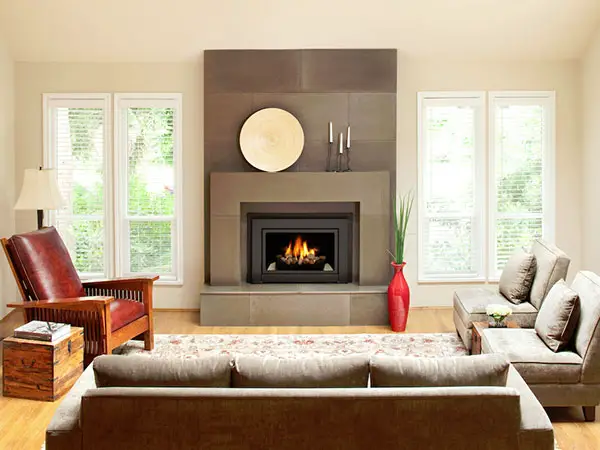 Colorful Fireplace Surround
The small black fireplace surround is framed by a burst of colorful mosaic patterns making for a rich and arty look.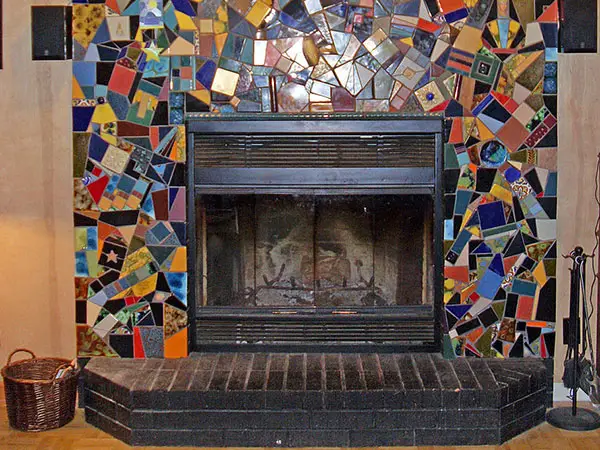 Stony Surround Fireplace
Check out the colorful combination of matte large stones inset with solid gray blocks in this fireplace surround.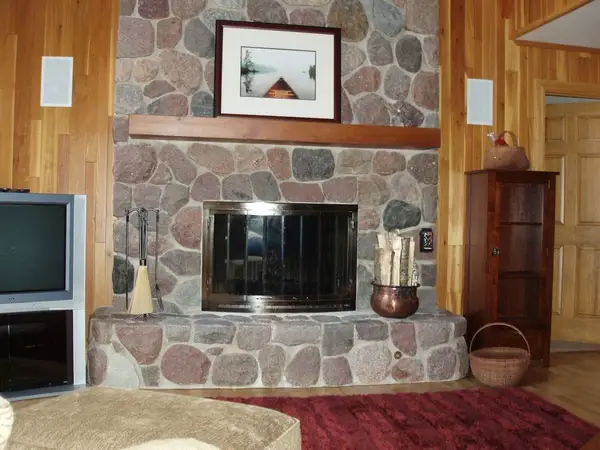 Peaceful Fireplace
This is a fashionable white striped surround that makes an elegant frame for your fireplace in the dining hall.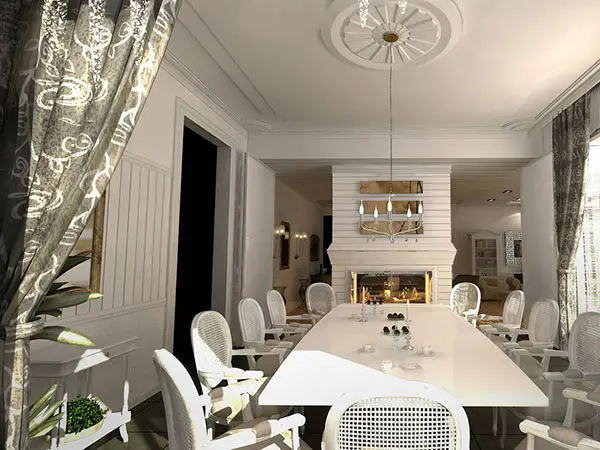 Dark Fireplace Surround
Get a look at the gorgeous dark patterned tiles that go with the black tiling border in this fireplace surround.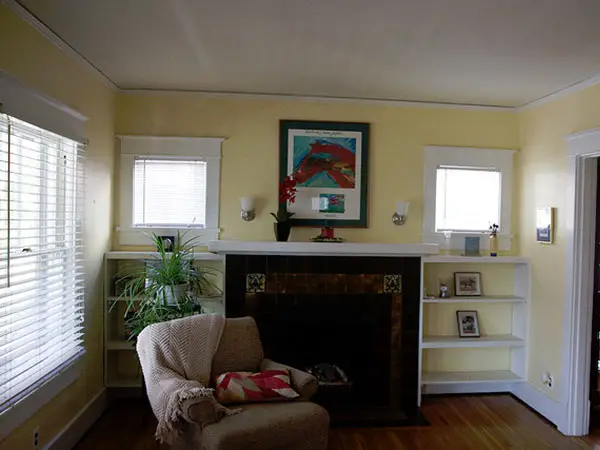 Art Fireplace
You can surround your fireplace with matte large tiles like this and place an art panel on top for a decorative effect.