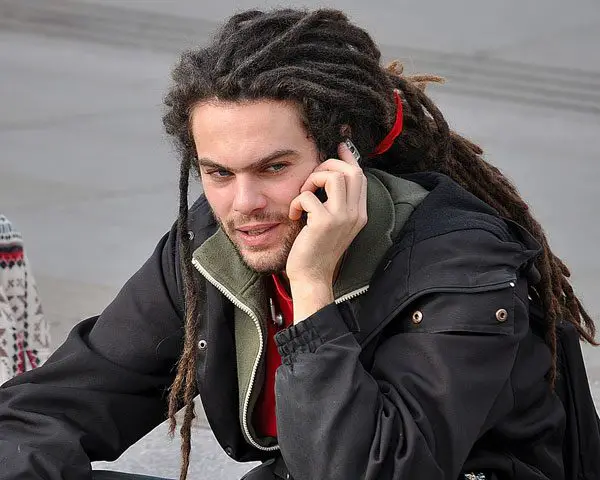 Hair fashion comes into its own in dreadlocks in which the hair is styled in awesome and creative ways. In a dreadlocks style the hair is allowed to grow, and then it is fashioned into cool dreadlocks. This style which comes down from ancient African tribes is a favorite with peace-loving souls as an expression of freedom and joy. Hippie hair fashion makes for bold expressions using dreadlocks, and both men and women can carry off these looks with confidence.
It does not matter whether your dreadlocks are blonde, dark brown, or black, you can make magic by putting into different styles. You can put up long dreadlocks into a casual updo, or simply pull them back with a hair accessory, letting the dreads hang from behind your head. The Dreadlock Hairstyles you choose also depend on the length of your dreads. If you have shoulder length dreads you can simply keep them open with a pretty mix of colorful beads in some of the dreads. You can side part your hair to let the dreadlocks flow down one shoulder. The best thing about dreadlocks is that you have so many bundles of thick and strong strands to play with, the kind you do not have in a single hair strand. So, if you are a man, you can give your dreadlocks a sexy touch by casually putting in a red ribbon. You can also wrap a red thread tight around a single dreadlock to make your hair fashion distinctive and unique. Dreadlocks make great hair fashion for both men and women, and you can use colorful hair accessories to deck up your dreads. Here are some fashionable styles for dreadlocks.
If you like this article, you might be interested in some of our other articles on Kim Kardashian Hair Color, Jennifer Aniston Hair Color, Two Tone Hair Color Ideas and Hair Color Ideas For Long Hair.
Dread Hot
A hint of red ribbon gives a very classy and stylish look to this full hair dreadlocks style for a modern hippie guy.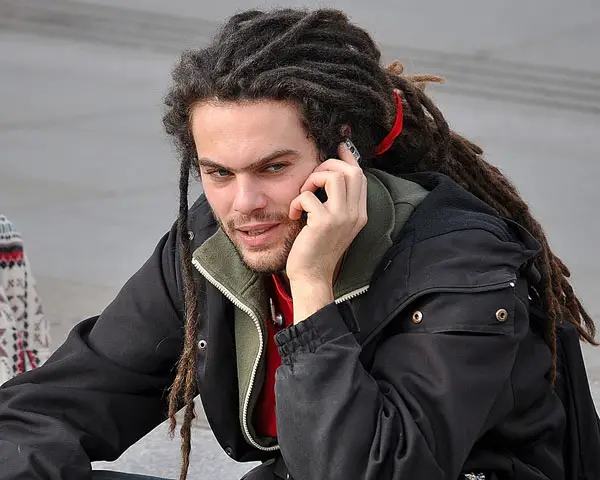 Dreadlock Hairstyles: Dreadlocks Updo
Long dreadlocks are kept out-of-the-way and given an elegant expression by putting them into an updo in this woman's dreadlocks hairstyle.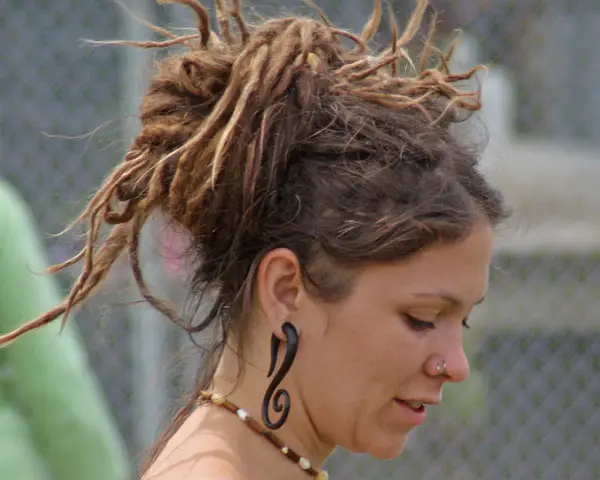 Dreadlocks Drape
You can see the awesome way in which the thick dreadlocks drape the shoulders of the man in this picture.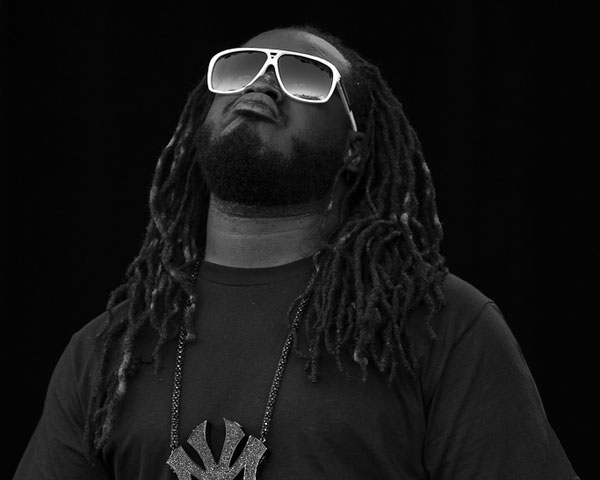 Wild Flame Dreadlocks
These thick brown dreadlocks curving down the woman's shoulders have just the perfect look of tree trunks.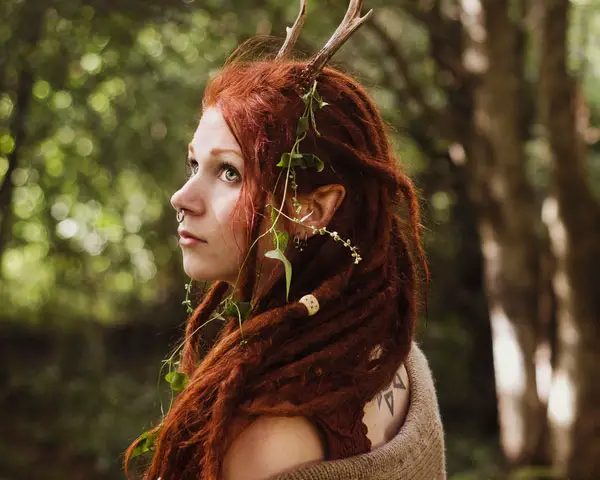 Pretty Dreadlocks Style
The thin black dreadlocks frame both sides of the face with the top of the hair pinned back in this pretty dreadlocks hairstyle.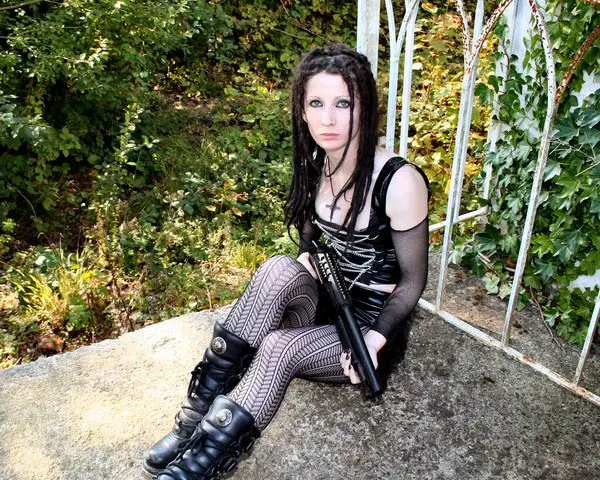 Dread Ponytail
Check out an awesome way to style dreadlocks by pulling them back and putting them into a long snaky ponytail.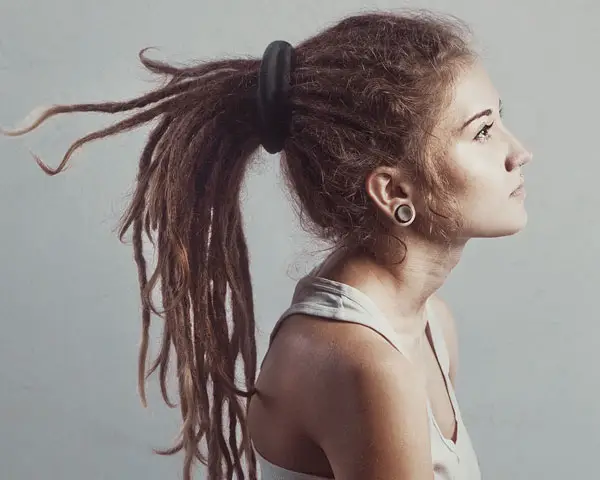 Serpentine Dreads
The hair strands trail down making snake-like patterns in these shoulder length and short dreadlocks styles for women.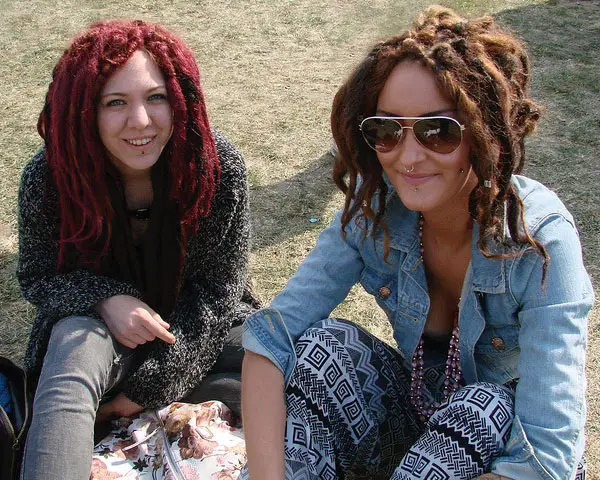 Dreadlock Patterns Style
Styled in a cool mixture of black and light brown this is a gorgeous way to fashion hair, dreadlocks style.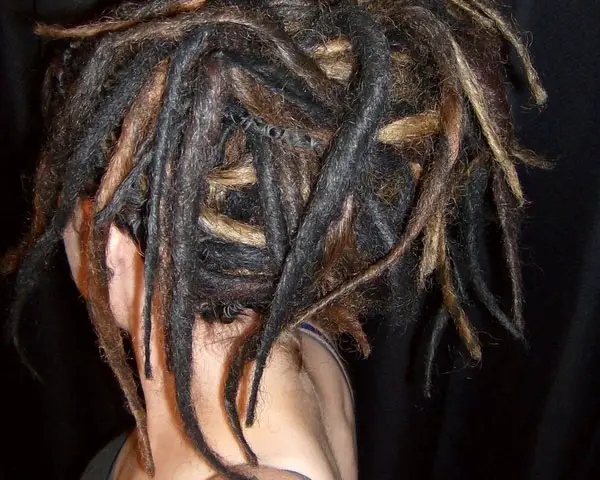 Dreads Combo Style
The front of the hair is styled in bangs while from the sides long dreadlocks snake down in this combination dreadlocks hairstyle.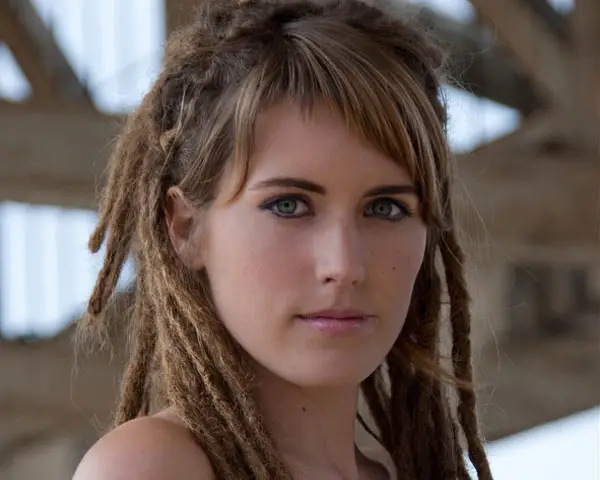 Dreadlock Richness
Rich brown thick dreadlocks hang down in a heavy fashion from all sides of this man's head.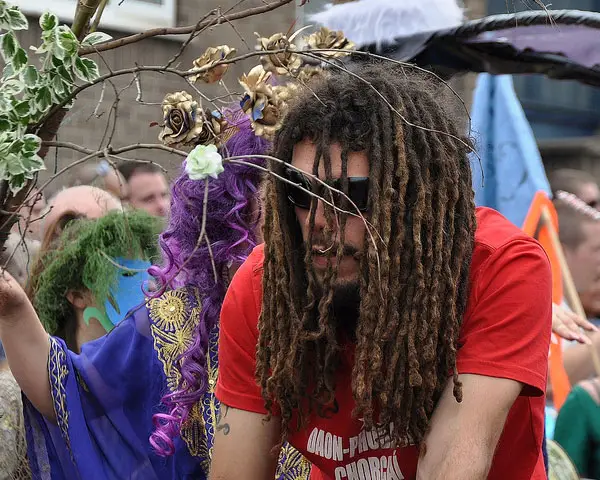 Electric Blue Dreads
The long and narrow brown dreadlocks blanket the shoulder to give an electric expression to this musician. Check out the pale blue touches in the dreadlocks.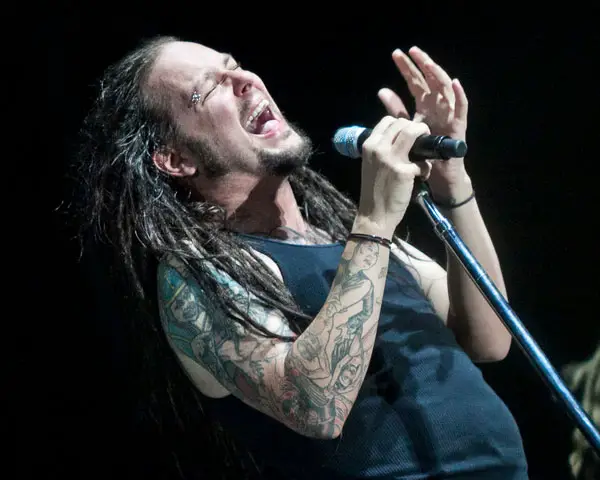 Dreadlock Ancient Banyan
Thick, rough, and naturally shaped these dreadlocks may well remind you of the hanging roots of ancient banyan trees.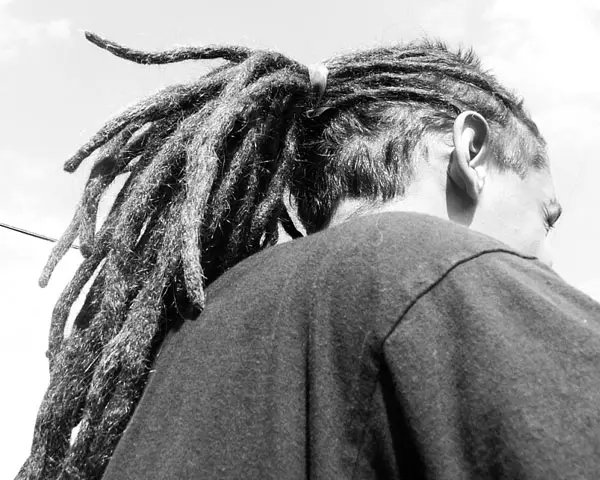 Dreadlocks Dyed
See this awesome dreadlocks hairstyle for dark brown hair in which the tips of the dreadlocks are dyed a golden blonde.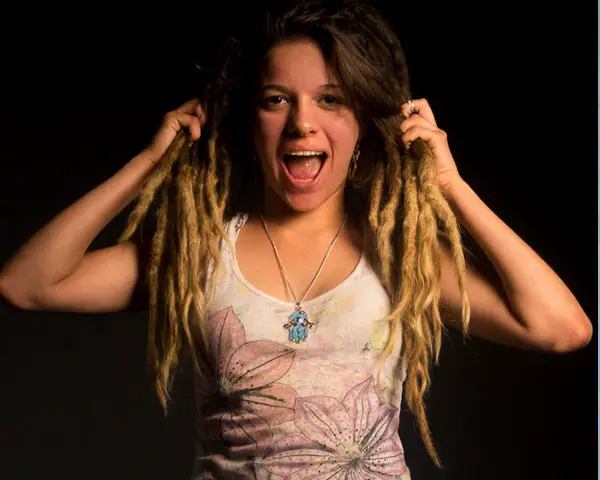 Side Parted Dreads
This full hair dreadlocks expression comes from a side parting that lets the long dreadlocks cascade down one shoulder.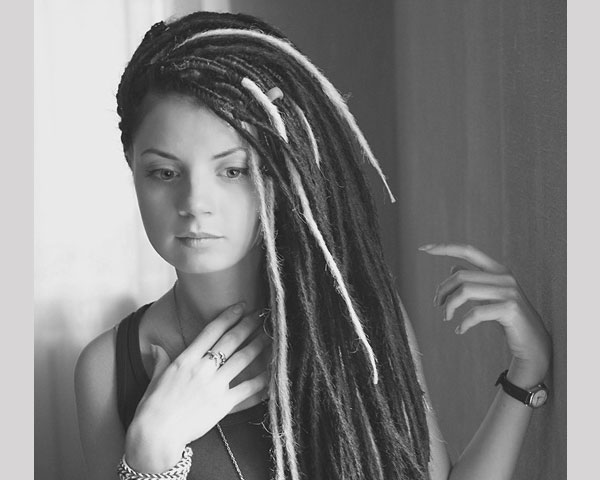 Afro Inspiration Portrait
Colorful wooden beads give a vibrant Afro expression to the blonde hair in this pretty dreadlocks hairstyle.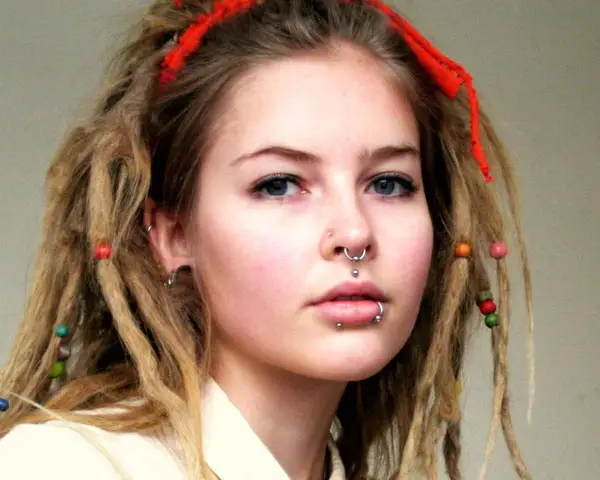 Dreadlocks Extensions Purple
The rich mix of black and purple hair coloring looks really gorgeous in this dreadlocks extension hairstyle.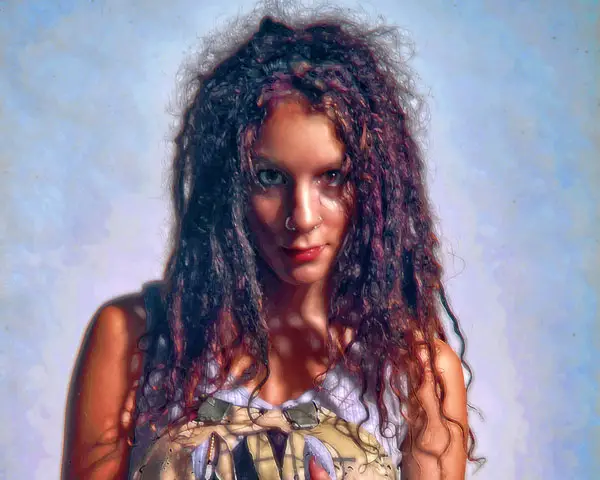 River Dreads
Long and almost going on forever this elegant river of brown dreadlocks gives a beautiful expression to this mature woman.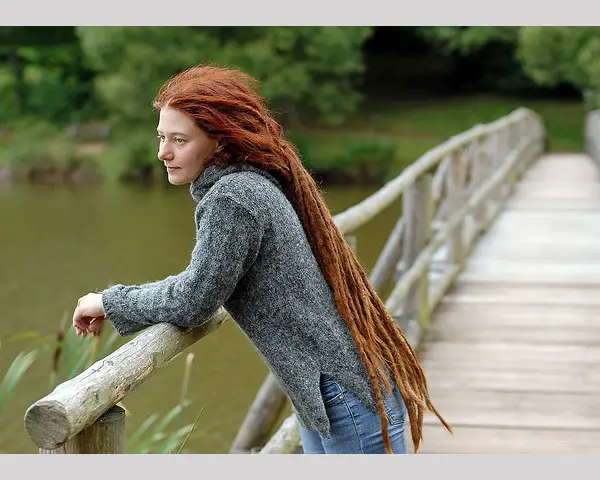 Dreadlocks Curves
These black dreadlocks are thick, well-defined, and touch the shoulders in a gentle curve.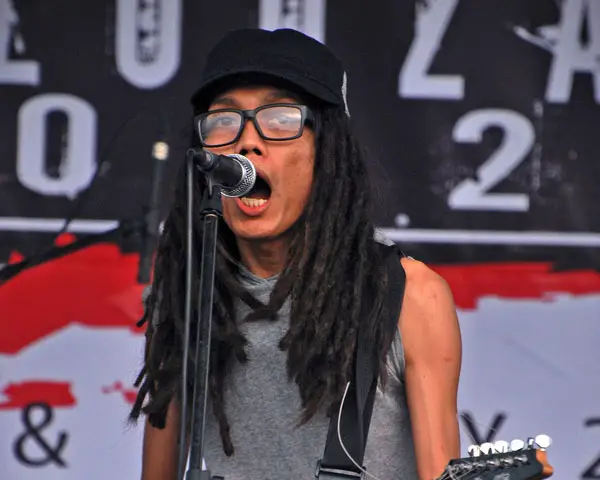 Beads And Dreadlocks
Check out the magnificent style in which the dreadlocks surround the woman's face with a pretty expression. The beads in the dreadlocks complete the look.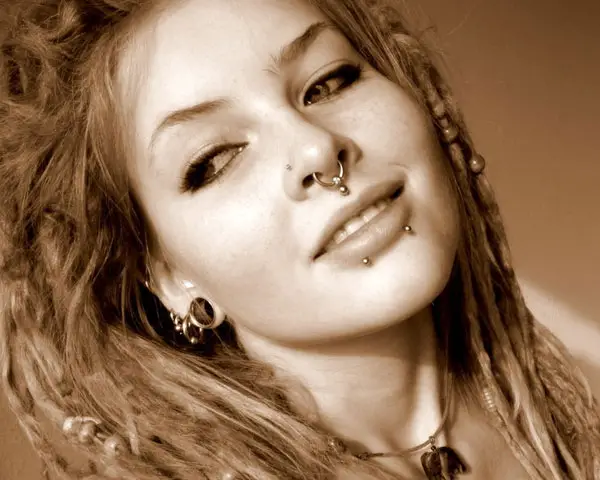 Dreadlocks Break Free
Dreadlocks spread out in all directions like they want to reach out to the world in wild freedom in this dreadlocks photoshoot picture.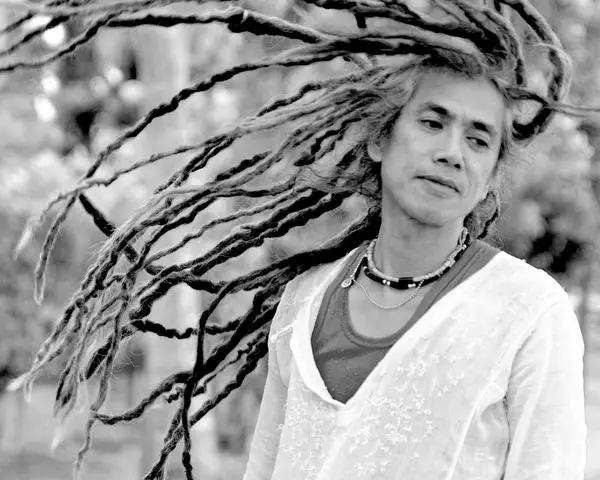 Dread Bind
Get up, close, and personal with the thick black dreadlocks framing the man's face. See how one dreadlock wraps around the rest to keep the look neat and classy.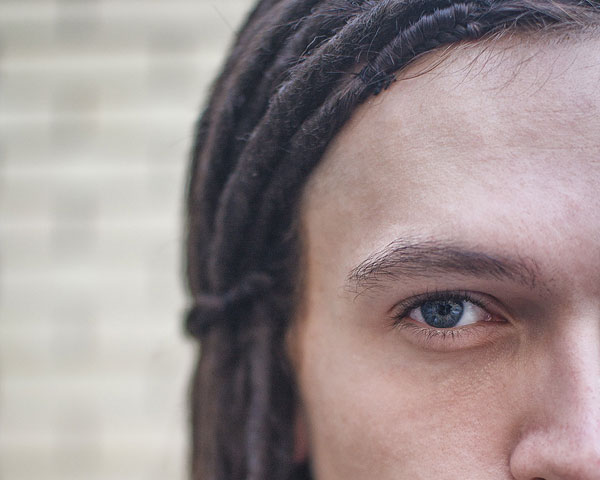 Flames Of The Forest
This stunning look for a redhead makes the dreadlocks look like they are a vibrant flame spreading out from the woman's head.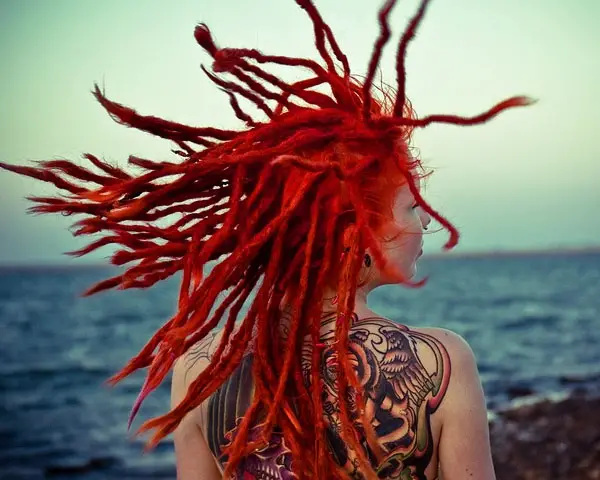 Pastel Style Dreads
Cute pastel shaded hair accessories look pretty with this blonde thick dreadlocks style for a woman.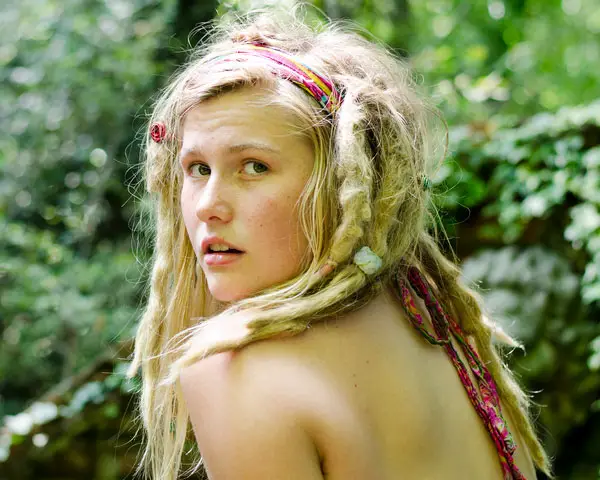 Redthread Dreadlock
The rich warm brown look of these dreadlocks gives the hair an awesome look. The red thread weaves on one dreadlock is a fitting style statement.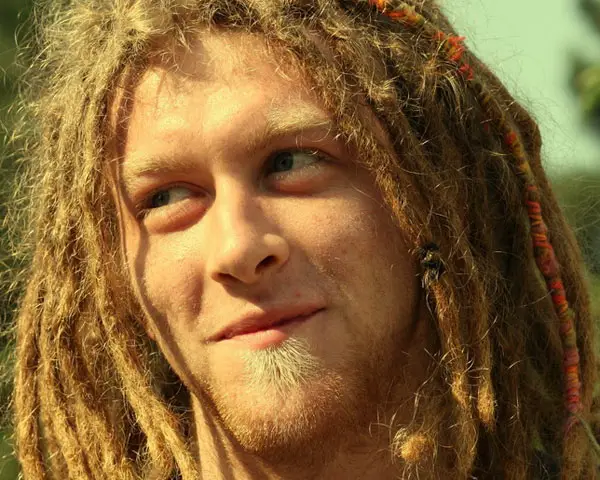 Blonde Beads Afro Inspiration
In this fantastic Afro inspiration dreadlocks style for blonde hair pretty colorful beads have been used.