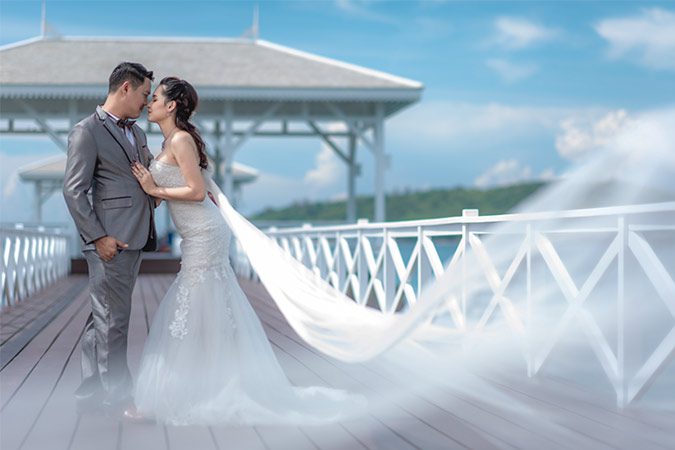 A beach wedding is one adventurous way of celebrating your union. Beach weddings are often done in a less constricted way, favoring comfort and enjoyment rather than tradition. The atmosphere in a beach wedding is also more relaxed as to how can you not let your hair down when you can hear the sound of the waves crashing behind you, soft sand beneath your feet and a soft breeze cooling you down.
A traditional wedding, while elegant and dreamy, take a lot of time to plan and much more money to execute. Aside from that, not everyone is fond of formal events. Tuxedoes and wedding dresses are also considered as an outrageous expense especially considering how it will rarely be used after the celebration.
A wedding at the beach is more affordable and has a very chill vibe that is guaranteed to be loved by all your guests. Your wedding photos would also look so much more beautiful with the sunset at the beach as the backdrop. 
Beach weddings get a bad rep for being non-traditional and thus have no sense of intimacy or formality. These people could not be more wrong. Beach weddings are elegant and have sophisticated air around it. Your guests are also more comfortable given that they'll be wearing beach clothes instead of scratchy, most probably rented, tuxedoes and gowns.
Here are some ideas on how to make your beach wedding the best wedding of the century.
Beach Theme Cupcakes
When you are making your beach theme cupcakes, take note that classic flavors like Vanilla, Chocolate and strawberry just won't do. Follow the theme by ordering coconut flavored cupcakes and cakes instead. Coastal areas like beaches usually have coconut trees near them which means that your guests will be served food made with the freshest ingredients available.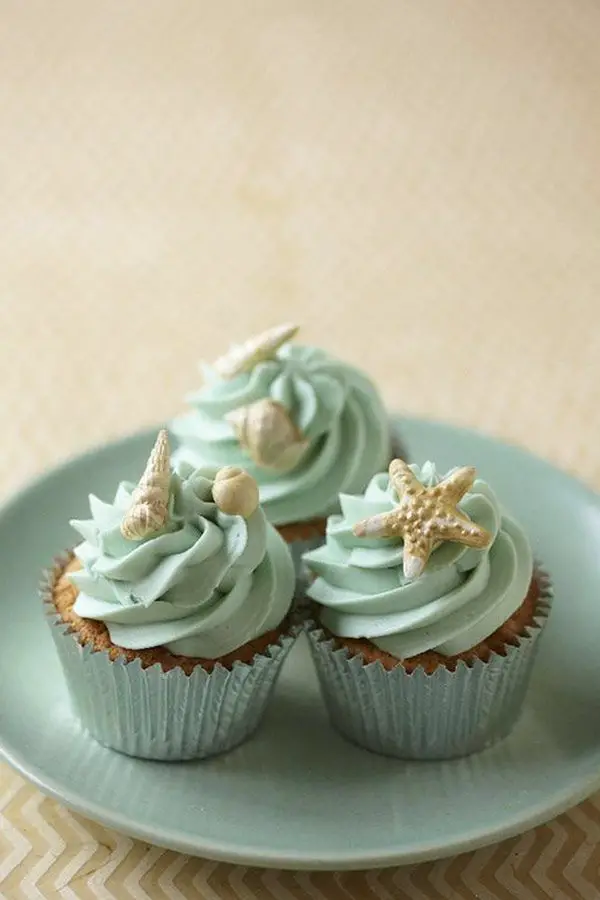 Photo source – Pinterest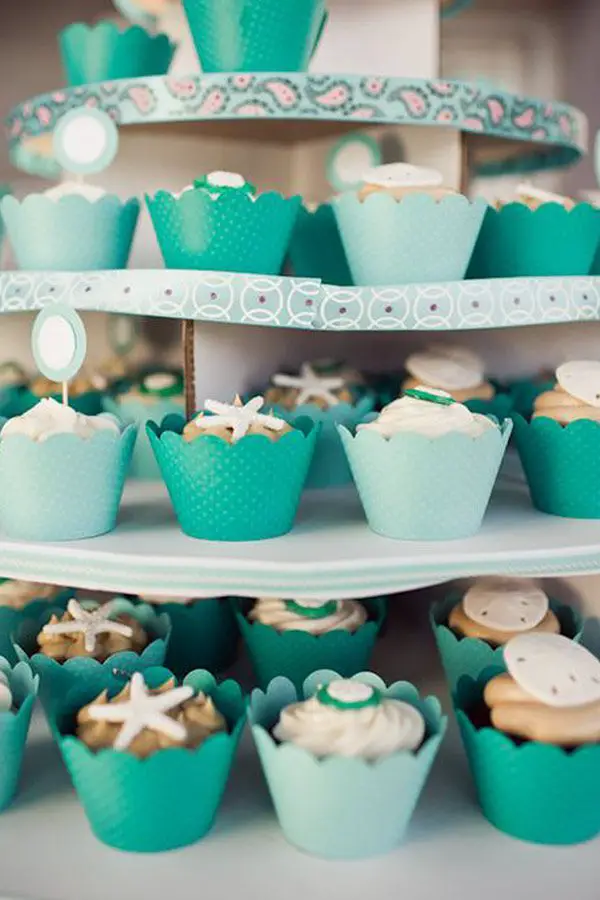 Photo source – Pinterest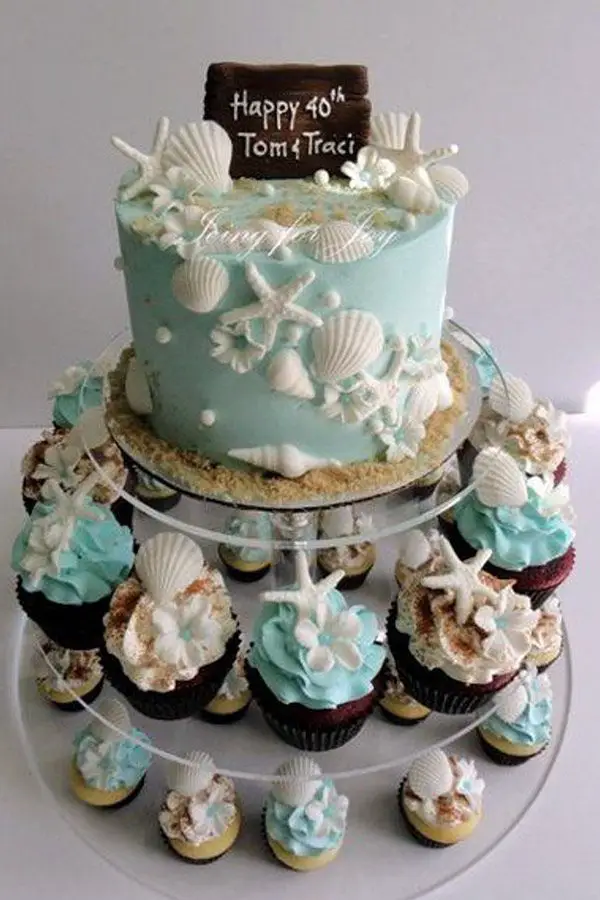 Photo source – Pinterest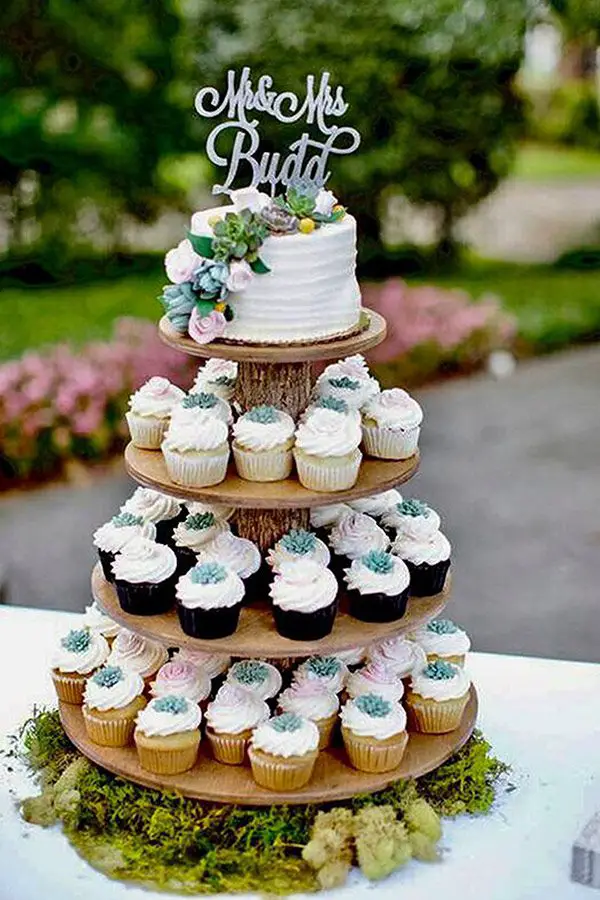 Photo source – Pinterest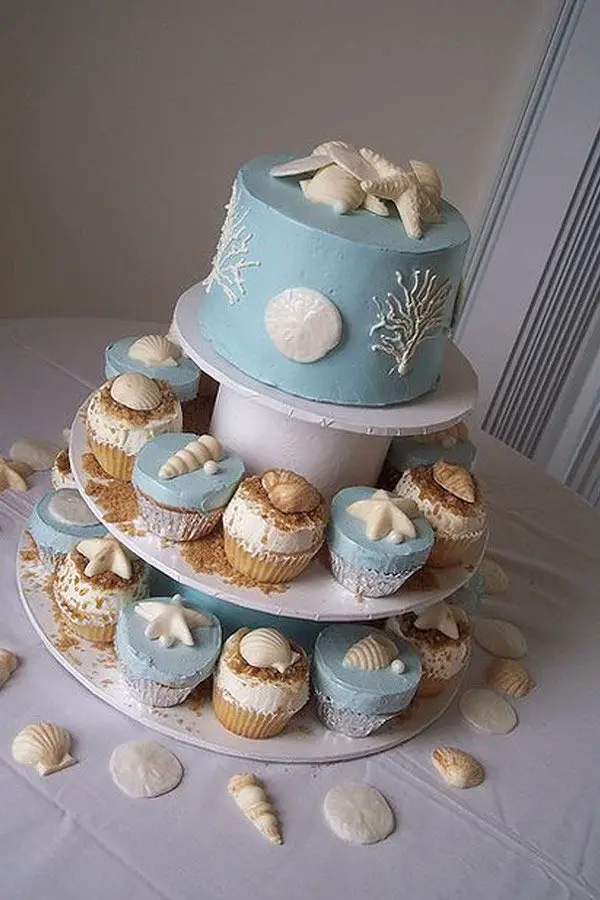 Photo source – Pinterest
Beach Theme Decor
As much as possible, it is recommended that you go all-natural with your beach theme decor. To be honest, you don't need many decorations when you are celebrating a beach wedding. The beach scenery is already enough to make your wedding pretty. Using coastal imagery like seashells, waves, and palm trees as beach theme decors would further accentuate the picturesque-ness of your venue.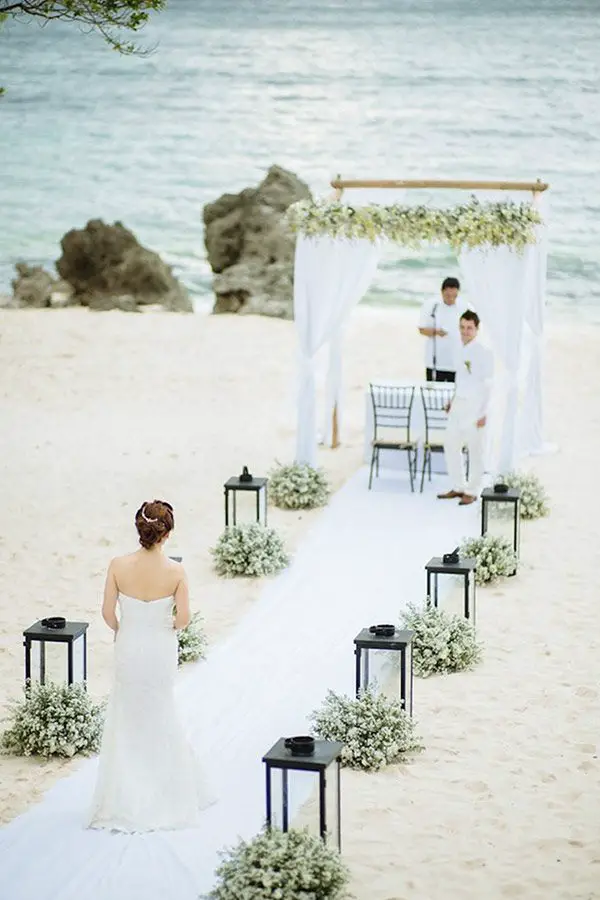 Photo by Toto Villaruel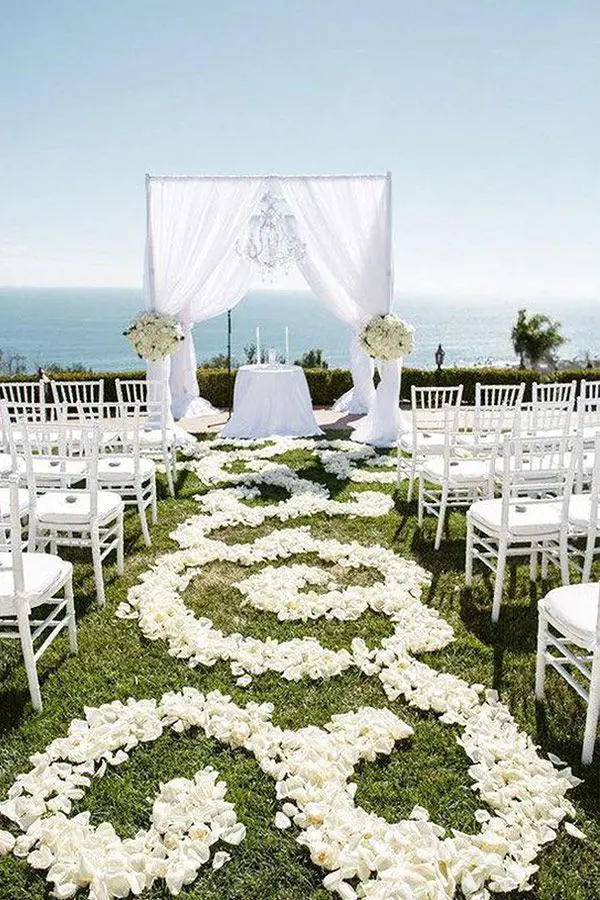 Photo source – Pinterest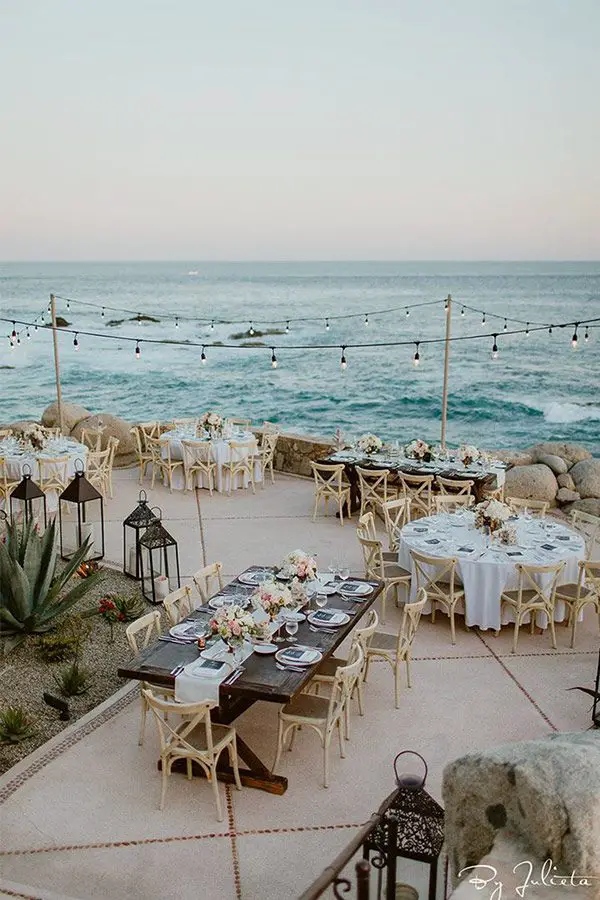 Photo by Julieta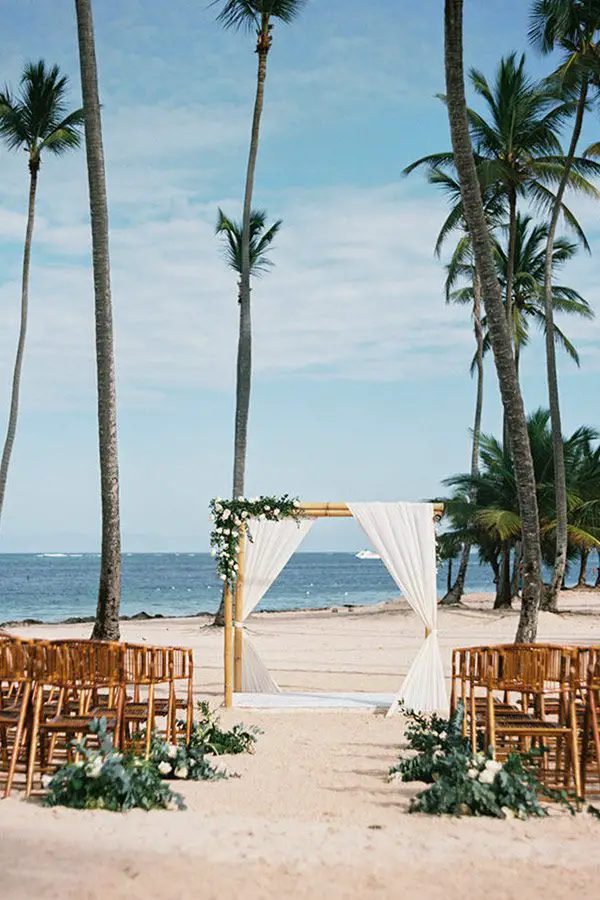 Photo by Asia Pimentel Photography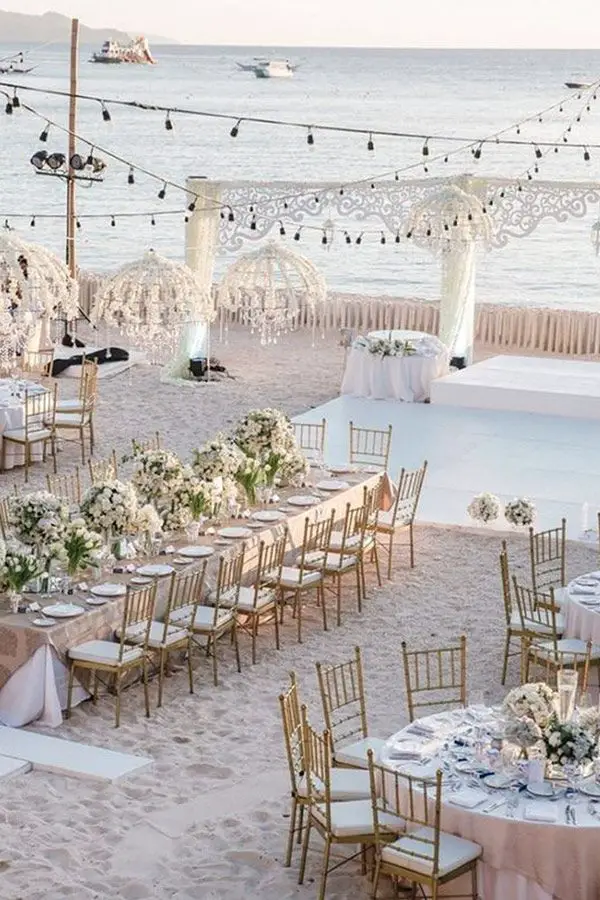 Photo source – Pinterest
Beach Theme Wedding Centerpieces
Of course, when you are planning a beach theme wedding, the centrepieces should also be beach-centric. Some centrepiece ideas that you can use are driftwood seashells, starfish, sand, corals, and even pebbles. By using these elements, you can further highlight the fact that your wedding happened at the beach.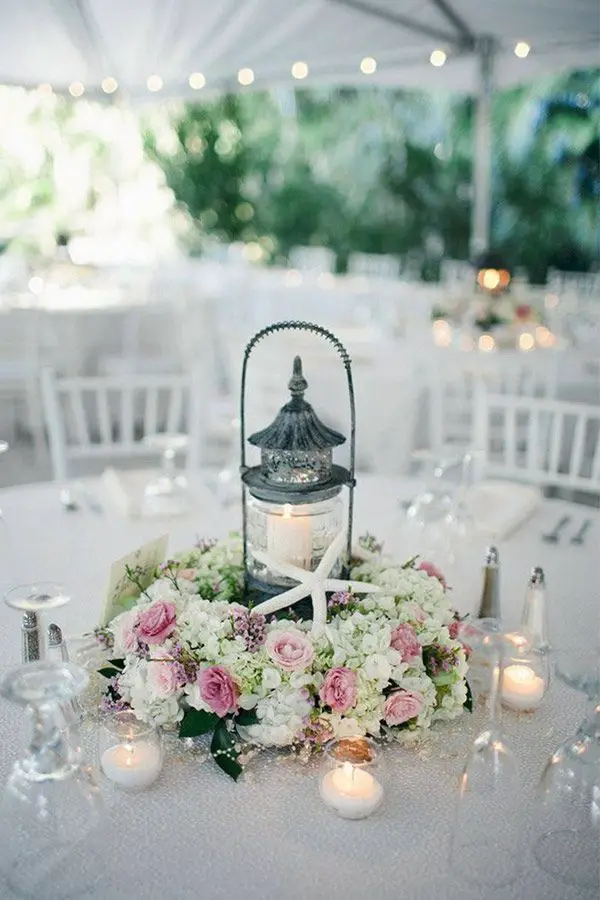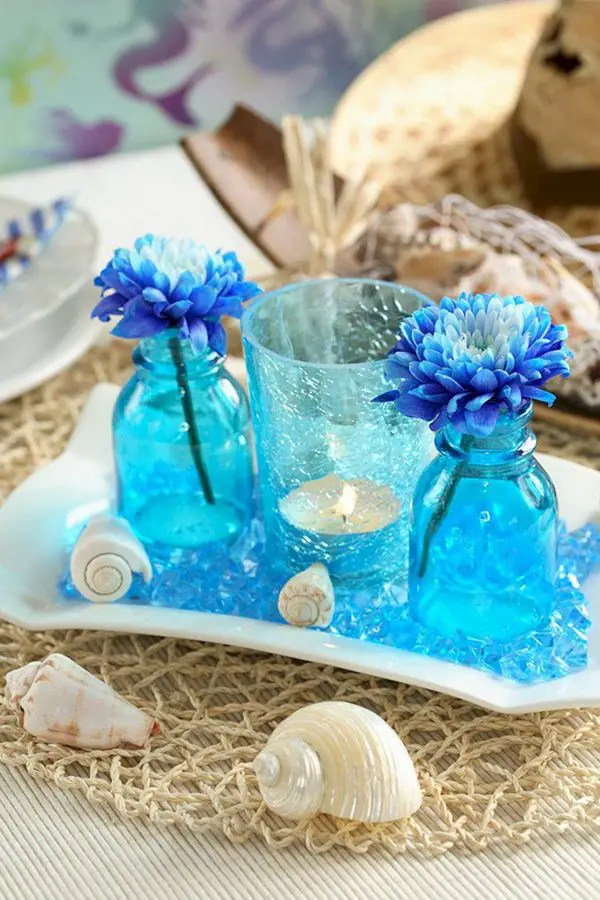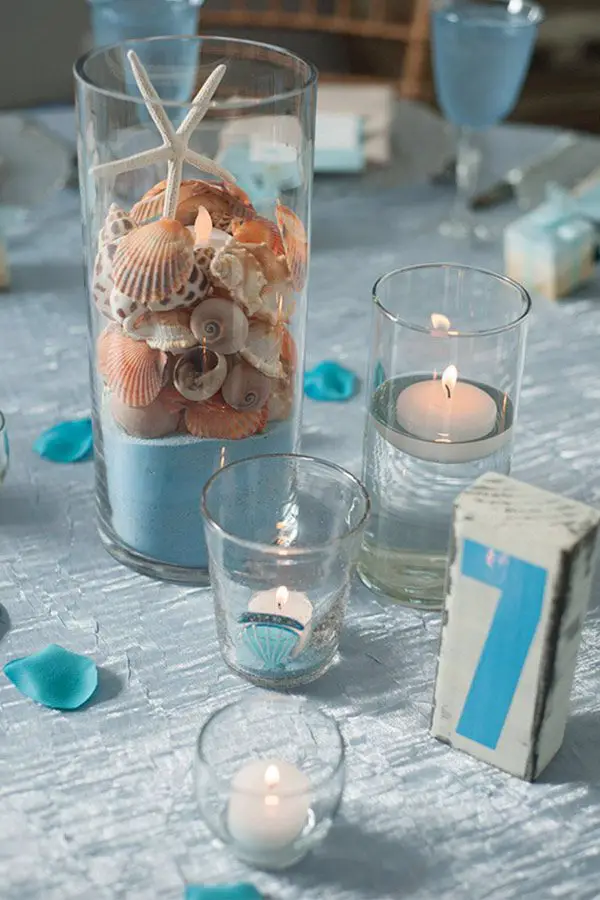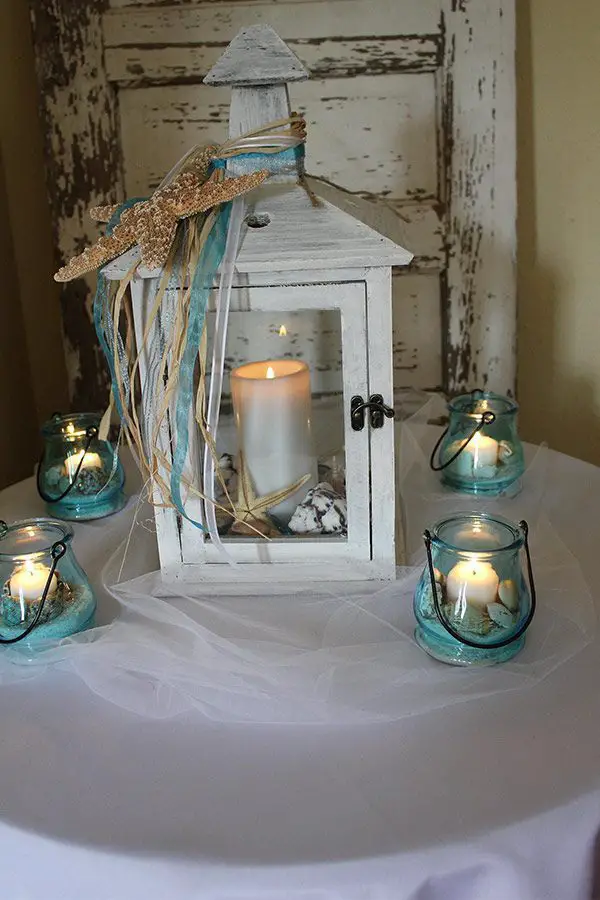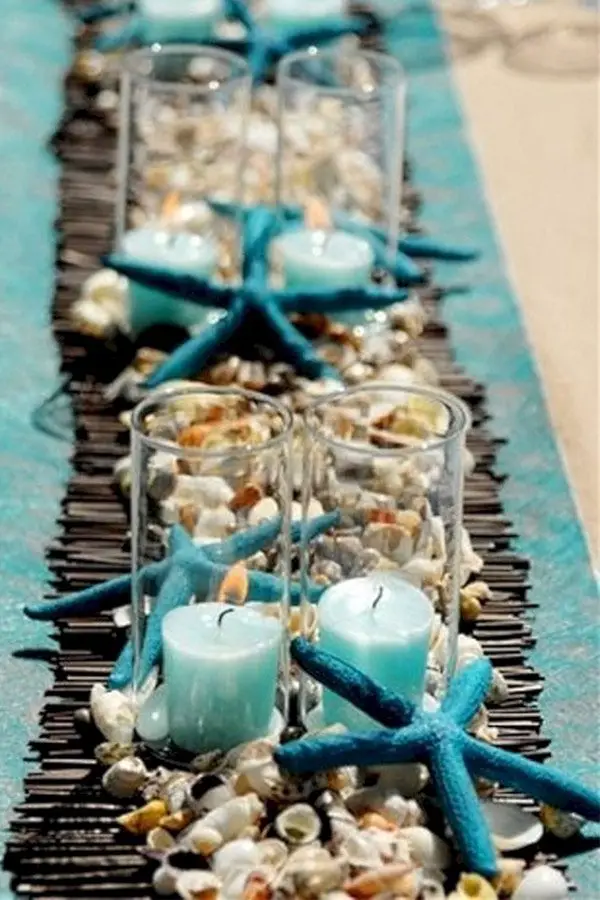 Beach Theme Party
After the ceremony, there is the much-awaited reception and party. A beach theme party is easy to organize. There is a high chance that the hotel you are staying at already has a party package waiting for you. With beach weddings becoming more and more common, more hotels are offering party packages so couples can just relax on their wedding day instead of having to run around organizing stuff. 
One unfortunate occurrence during weddings is that the couple does not get to enjoy the revelries because they are ensuring that everything goes without a hitch. A Cabo All-Inclusive Wedding Package, for example, will guarantee that your wedding, from the moment you wake up to the minute you sleep, is taken care of by professional wedding planners. 
For photos in Cabo check out Highlights from Destination Wedding Photography done by H Photography in Cabo San Lucas at Hard Rock Resort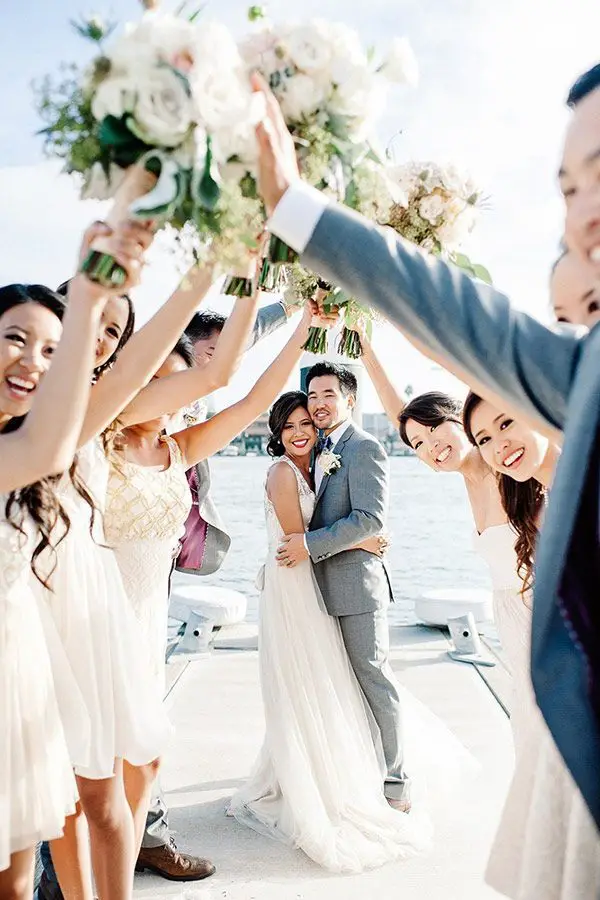 Photo source – Pinterest
Beach Theme Favors
When you are planning a wedding, one aspect that you have to take care of are the beach theme favors. Some ideas for beach themed favors are inked seashells, coconut treats, palm tree cookies, coastal bottle openers and beach clothes and slippers.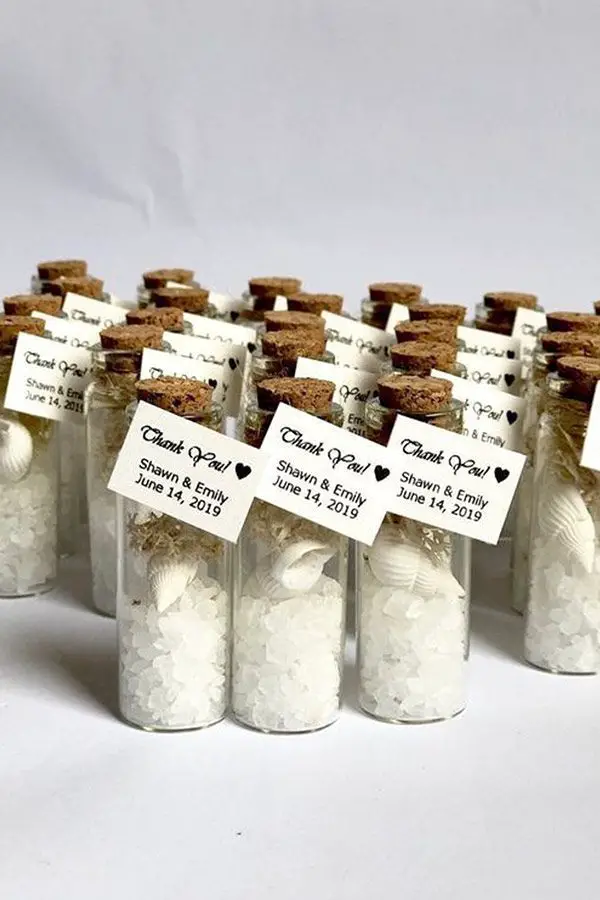 Photo source – Pinterest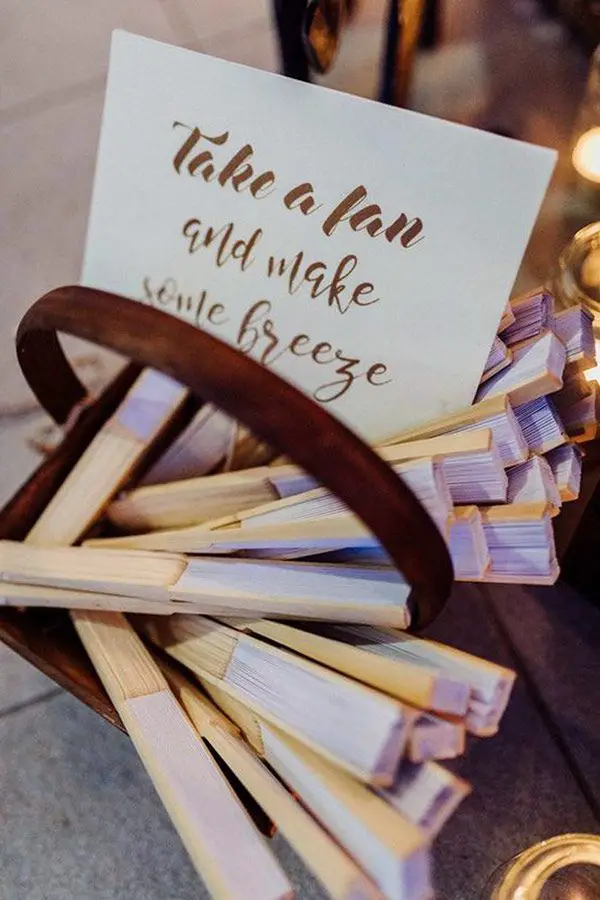 Photo source – Pinterest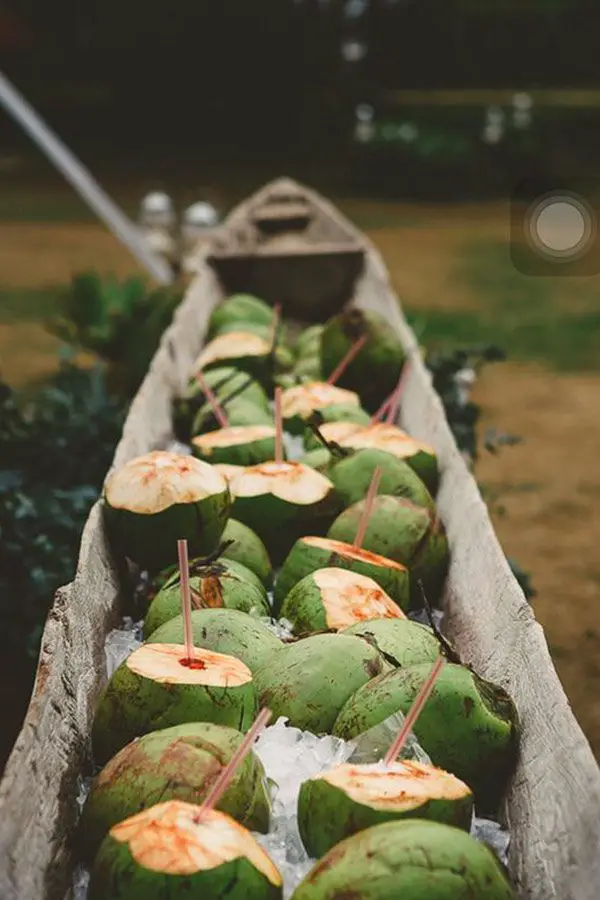 Photo source – Pinterest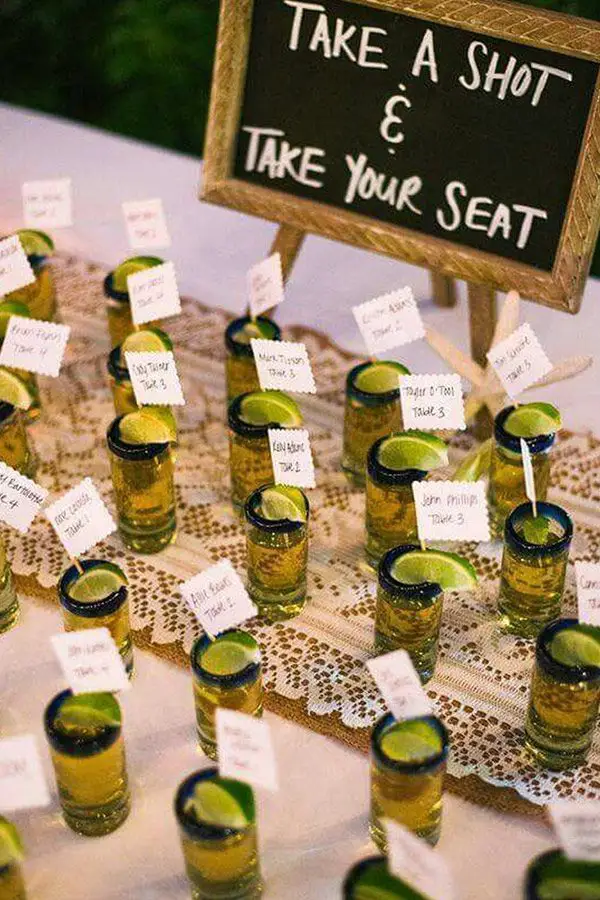 Photo source – Pinterest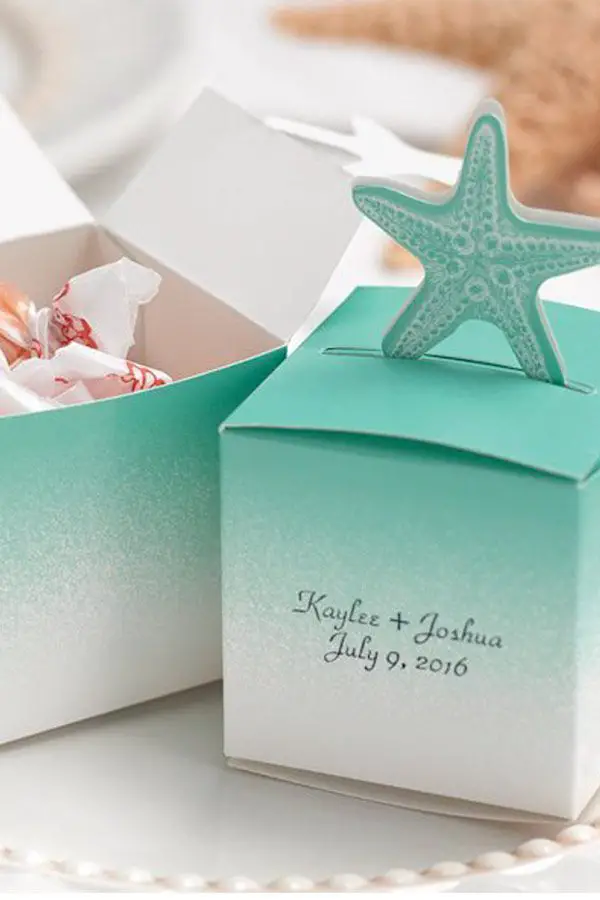 Photo source – Pinterest
Beach Theme Bridal Shower Invitations
Beach theme bridal shower invitations have to be specifically made so that you can inform your guests of the date and venue of your wedding. It is important that you notify your guests ahead of time so that they can file vacation days out of their work. The rule of thumb when it comes to wedding and bridal shower invitations is sending them out eight to ten weeks before your wedding. This will ensure that you have a final guest list before you reserve the venue.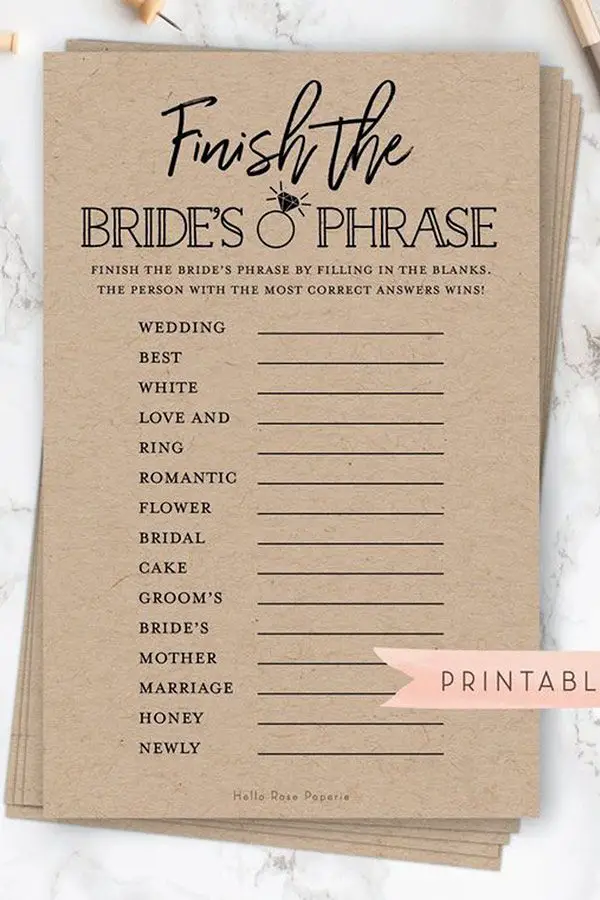 Photo source – Pinterest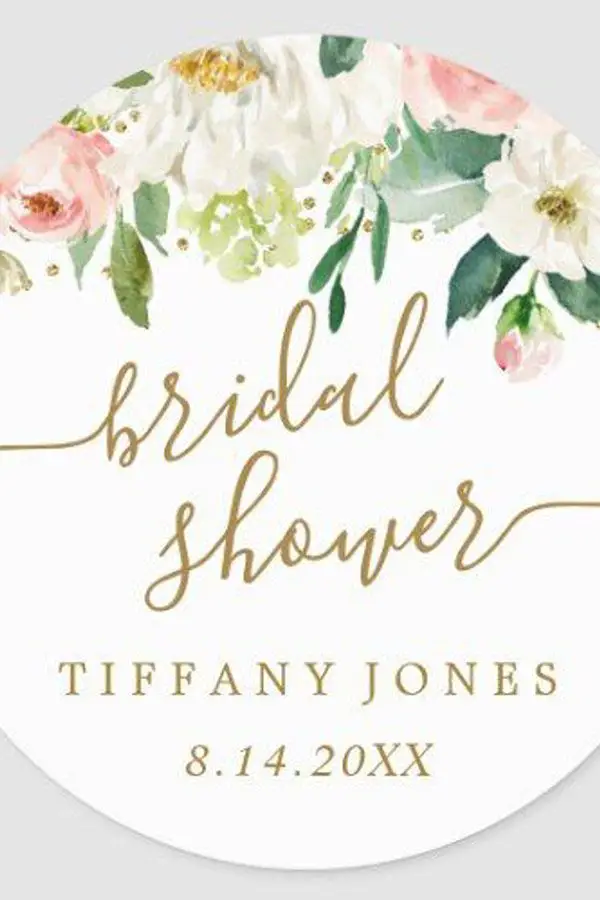 Photo source – Pinterest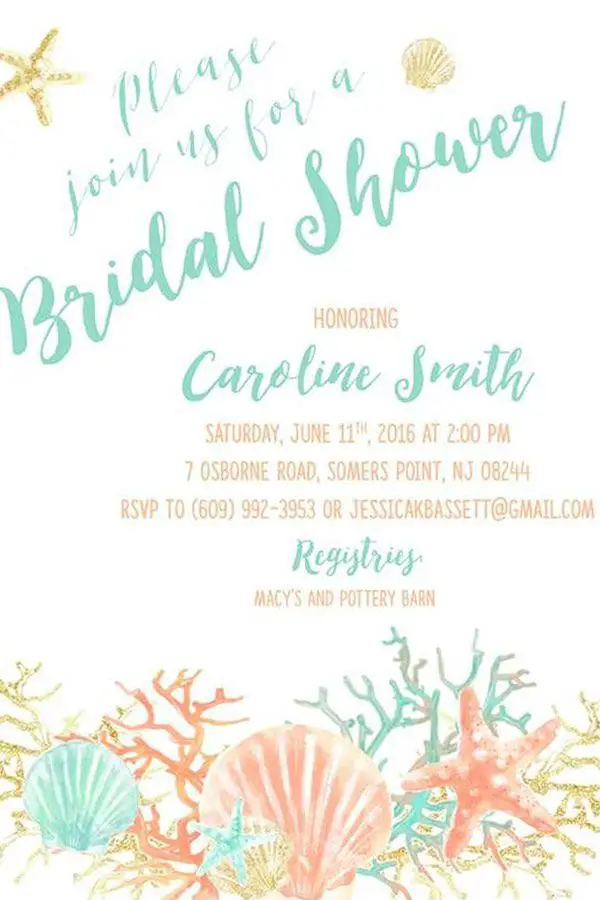 Photo source – Pinterest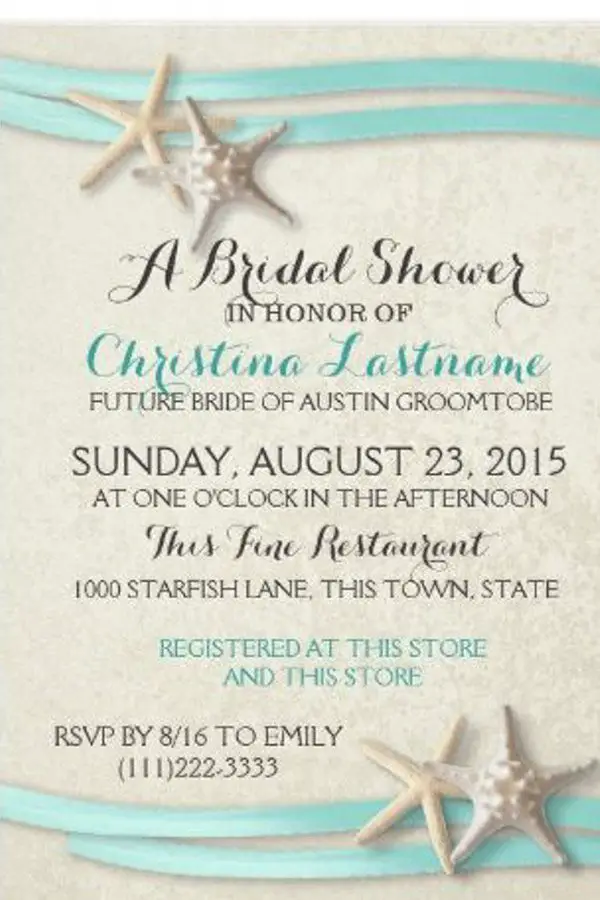 Photo source – Pinterest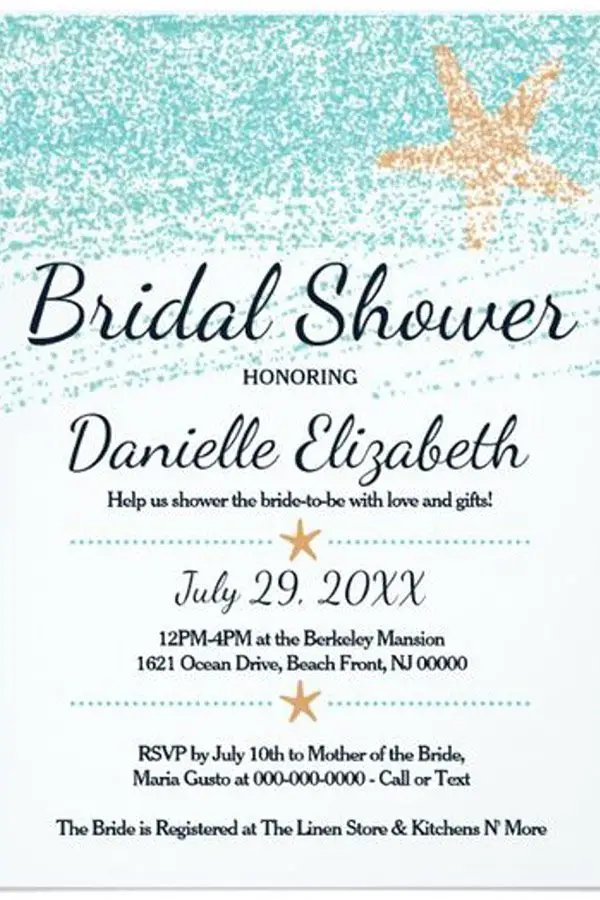 Photo source – Pinterest
Summer Wedding Beach Theme
When you plan out your wedding, the most perfect time to do this would be in the summer when the sun is out and rain won't' be a problem. While there are a lot of locations where it is summer all year round, celebrating a summer wedding beach theme is still the most common. A Summer Wedding Beach Theme means sun, soft sands, and silent waves crashing over the shore.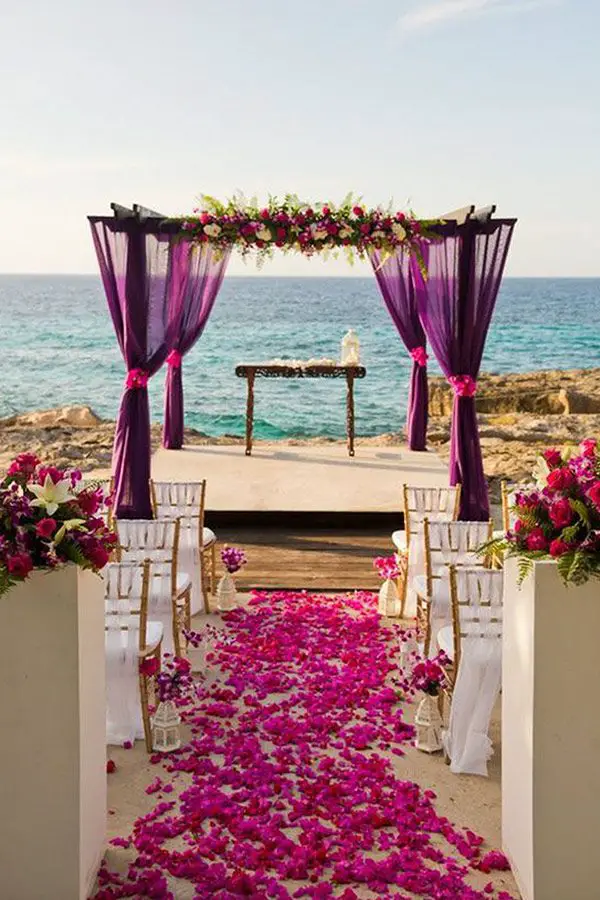 Photo source – Pinterest
Beach Wedding Menu
When you are hosting a beach wedding, it is just right that you serve food freshly caught from the sea. Fresh seafood is delectably delicious. Just imagine it being served by people who live right near the ocean which means they have experience with this specific type of cuisine. A Beach wedding menu of the day's fresh catch will also fill up your guests without costing you too much. When you reserve a caterer for your beach theme wedding, it is recommended that you do a taste test first so you can be sure that the food would be exquisitely perfect. Make sure that you ask your guests for any food allergies before you sign off on a menu.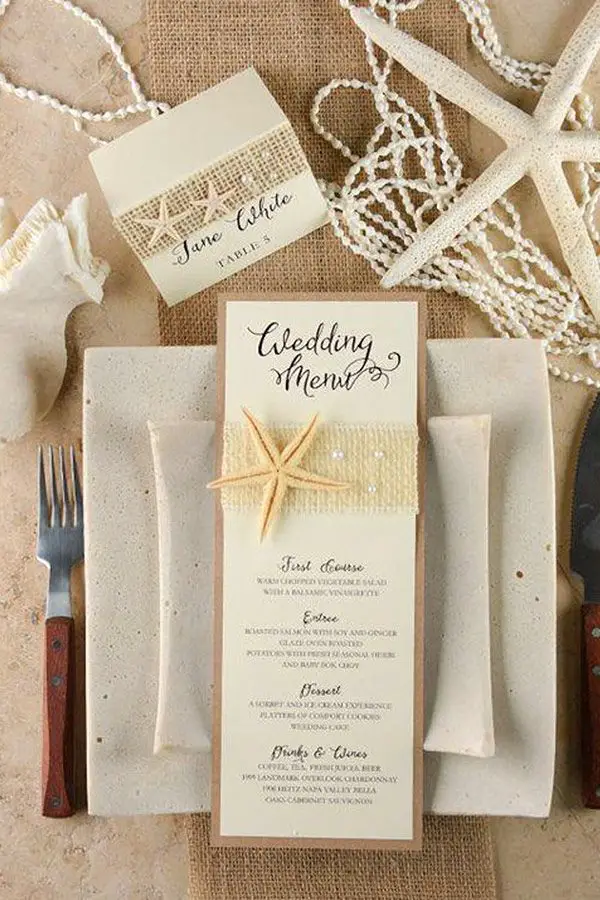 Photo source – Pinterest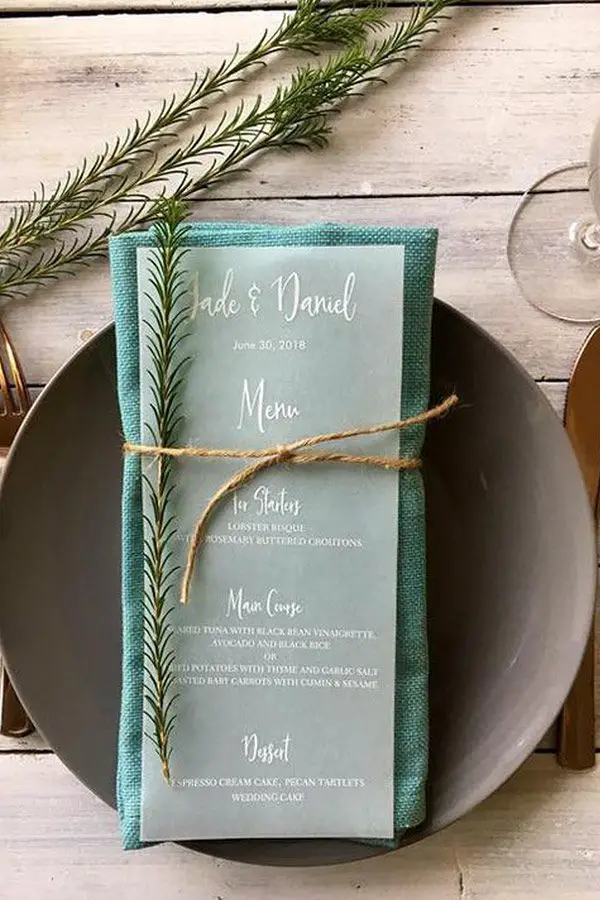 Photo source – Pinterest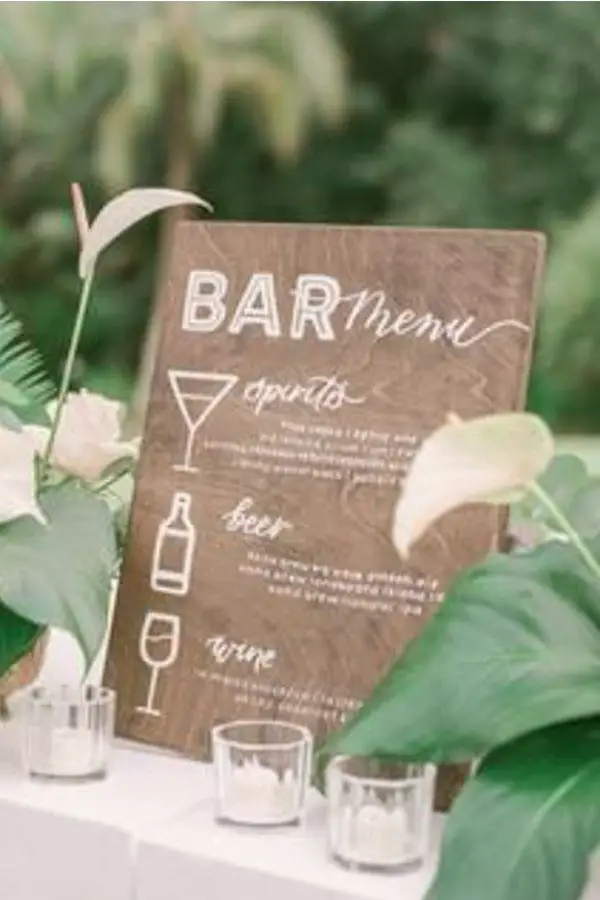 Photo source – Pinterest