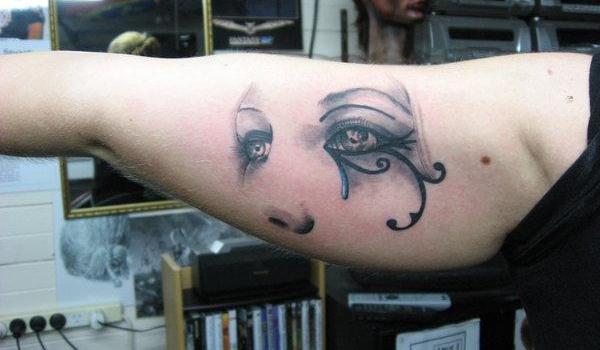 Awesome Eye Of Horus Tattoo Designs
The Horus eye is symbolizes goodness and its popularity is among those which have never gone down even in the modern days. Horus eye is a much looked for sign preferred by all age groups and is readily accepted and flaunted with great honor and pride. Though the eye of Horus has a history which takes to back to some 4000 years back but its strength and believe could never be overlooked.
Be it the authentic for of Horus eye or the modern version with playful variations in color and design, the Eye of Horus Tattoo is of high and is every tattoo lover's desire to ink with pride.
Cool Eye Of Horus
Check out this cool eye of Horus embedded in a funky way to save you from all the worries of life.
Your Ribcage
A beautifully done Horus eye tattoo on ribcage with radiant red flames to ward off destructive powers.
Alternate Eye Of Horus
A perfect choice to experiment with the Horus eye tattoo;so unique and grand in style.
Stunning And Powerful Dragon Eye Tattoo Designs
Dragon tattoos are quite popular among both men and women. These mythical beasts symbolize power, strength, royalty, wisdom, and protection. It's not a wonder that so many people are drawn to dragons for their tattoos. In fact, some people may feel drawn to dragons for tattoos, but also feel that these designs have become somewhat too mainstream.
If you're looking for something a little different, a dragon eye tattoo may be just the thing!

Dragon eye tattoos are still representative of dragons and everything that they stand for. However, they're slightly more unique than full dragon tattoos. You won't see as many dragon eye tattoos on the streets.
Ripped Dragon Eye Tattoo
A bright green dragon eye peeking thorugh ripped skin makes for a chilling sight…
Realistic Dragon Eye Tattoo
The detail in this realistic dragon eye design is simply exquisite!
Green Dragon Eye Tattoo
This piercing green and yellow dragon eye tattoo is sure to stop at least a few people in their tracks.