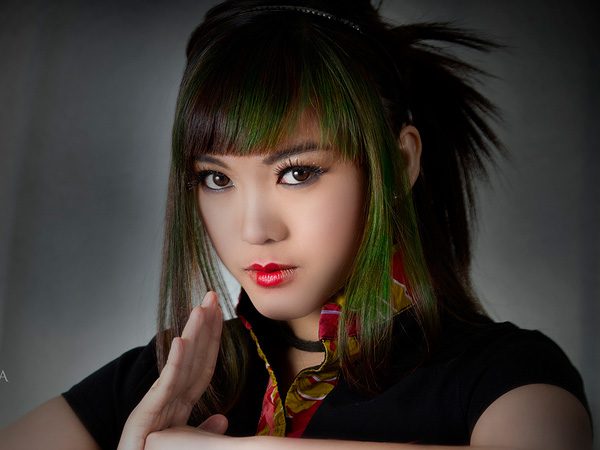 The Anime Girl Hairstyles are inspired from Japanese television and movie animation themes. Although animation, yet these anime hairstyles are no child's play as the anime often consists of adult themes as well. You can try out the different hairstyles to find out the perfect one which suits your personality. Get wild, sexy, and cool with Anime Girl Hairstyles and have a hair makeover that turns heads.
If you want to experiment with your hair try different hairstyles inspired by your favorite anime characters. These hairstyles will help you to blend with the anime character that you love so much. They will make you beings of a fantasy world with their rich creativity and imaginative looks. There are different types of hairstyles that you can choose, such as layers with spikes, deep front fringes, asymmetric long hairstyles, and so on. These hairstyles are not just hairstyles, but they are a window into a world of fantasy and magic with a super fun and feminine feel. When you choose your favorite anime girl hairstyle, you take yourself to the magical world of anime, where everything is fantasy like. Reshape your hairstyle in anime themes, and add a touch of hair color to make it a personal and unique style statement. You can use many-colored highlights to match your fresh anime hairstyle. Discuss your hair stylist to get a look that you really like, and have fun with short and long anime hairstyles.
If you like this article, you might be interested in some of our other articles on Hairstyles With Braids, Bun Hairstyles, Trendy Hairstyles and Crazy Hairstyles.
Cool Anime Look
A soft touch of green marks the dark brown anime hairstyle. The stylish slanted front fringe and smooth spikes add to the magical mood.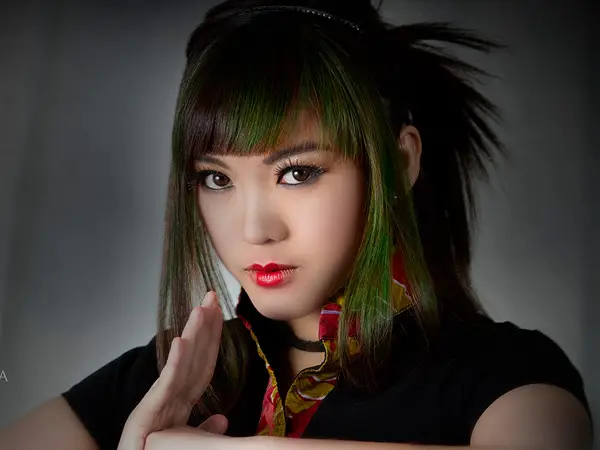 Young Anime Fun
This shiny brown hairstyle is inspired by anime fashion. The fringes fall nearly down to the eyes while the layers curve outward for a fresh look.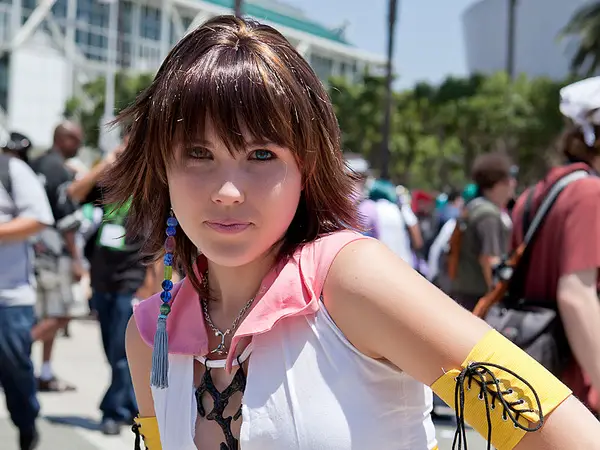 Anime Girl Hairstyle
This tough girl anime look is achieved with a blonde long hairstyle. Note the spikes that fall in heavy layers over the face.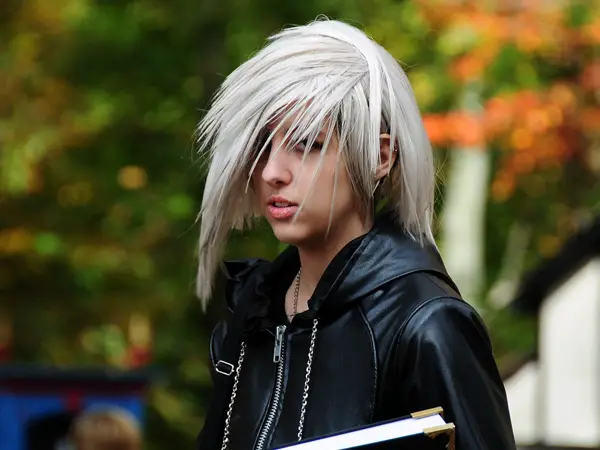 Layered Anime Hair
The hairband is just the touch of cuteness that completes the anime hair fashion of this little girl. See her cute golden ponytails looking fluffy on both sides of her head.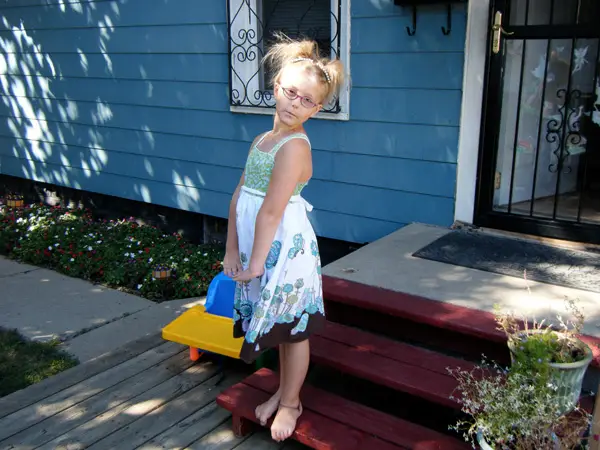 Wow Anime Hairstyle
This is a windblown beautiful anime hairstyle that suits dark brown hair. Check out the open long layers in this side parted hairstyle.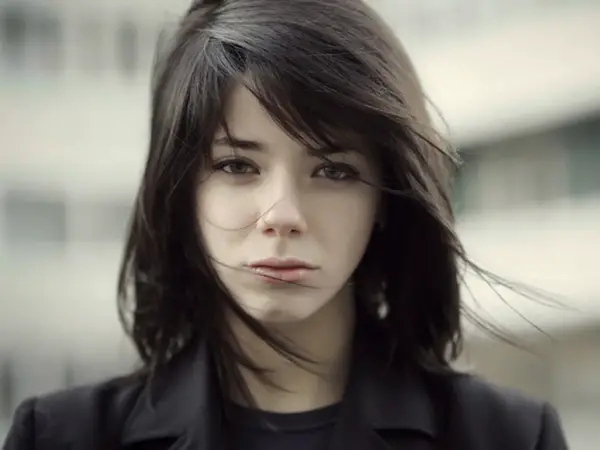 Anime Inspired Hairstyle
The soft pink rich look of this anime hairstyle goes beautifully with the feathery subtle front fringe that brushes the eyes with a light touch.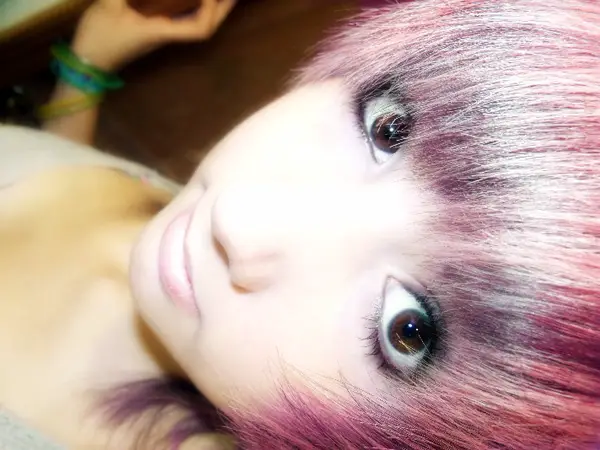 Animagic Hairstyle
Asymmetric layers frame the forehead and cover one eye in this shiny black extra short girl anime hairstyle.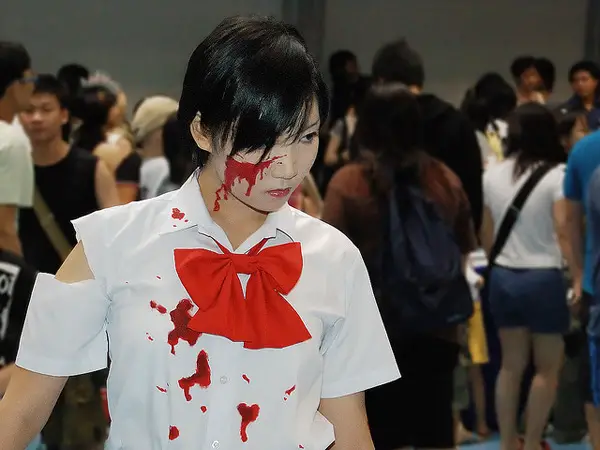 Wonder Anime Girl
The hair color in a neon blue shade gives a magical look to this anime girl hairstyle. Check out the shallow front bangs.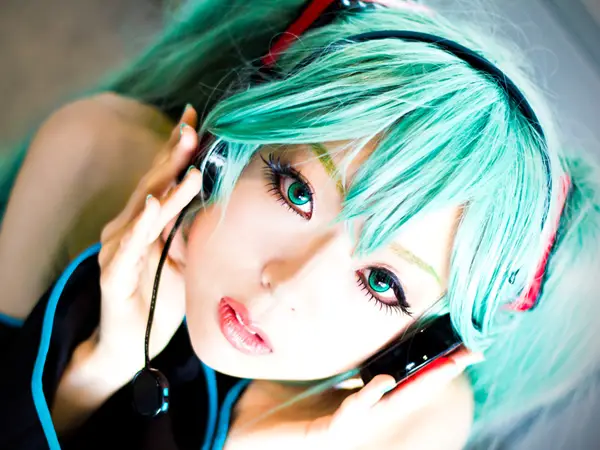 Inspired Hair
This is a really pretty anime girl look you can easily have with a thick black front fringe and narrow side braids.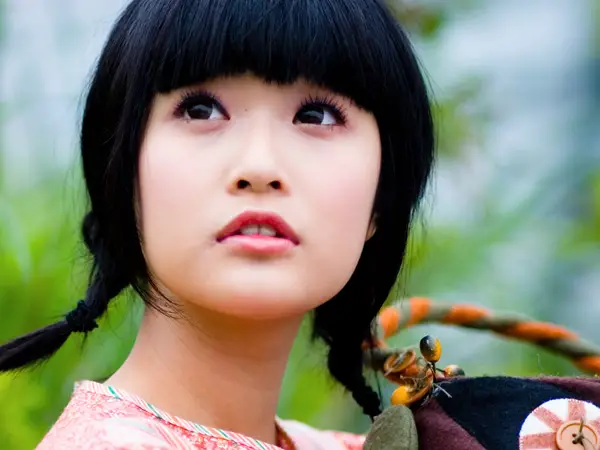 Anime Babe
The side wave gives a soft look to the face in these long open hairstyles done with roller work to give a touch of wave.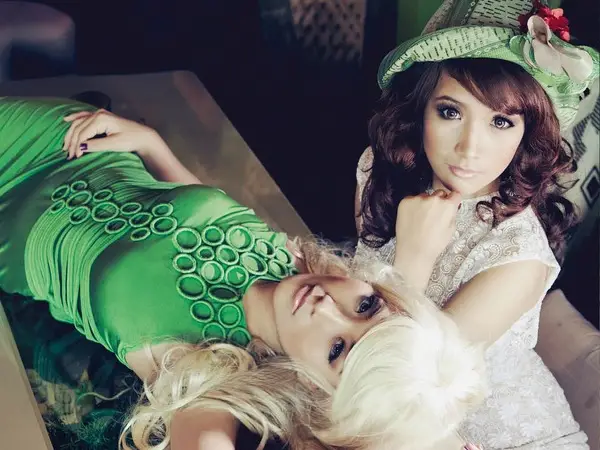 Anime Design
Plenty of locks bounce down the shoulders making a merry mix with the pastel shaded hair color in these fresh anime inspired hairstyles.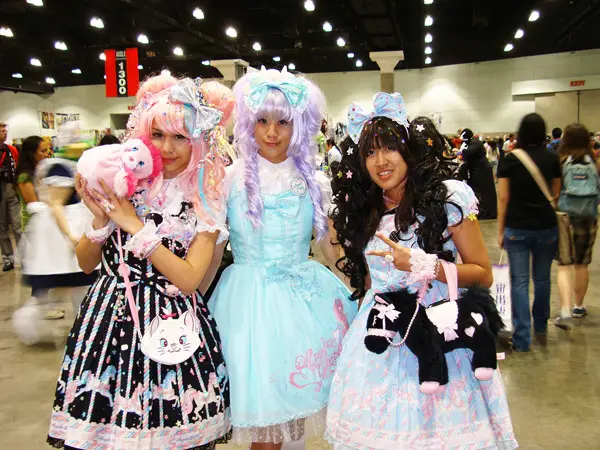 Anime Fun Hair Themes
These girls have fun as they play out their favorite fantasies styled in cute layered anime hairstyles and costumes.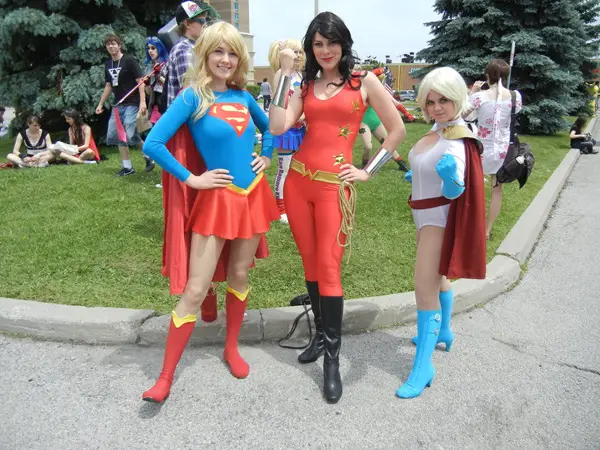 Braiding Hair Anime
Check out this charming anime hairstyle for dark brown hair. The braided look goes well with the neatly pinned back hair.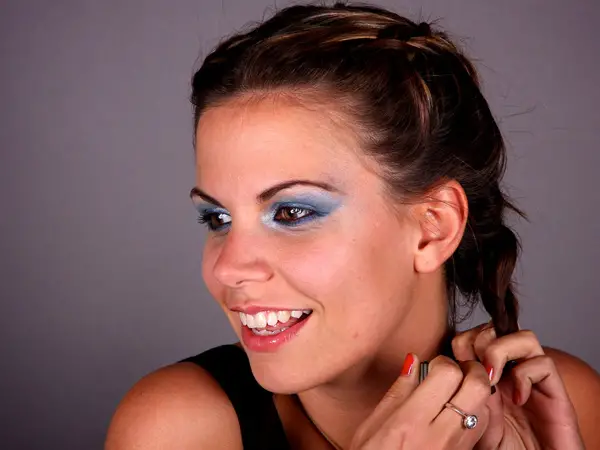 Anime Looker
The dense fringe falls right across the forehead and shows off the huge white flowery hair decorations in this anime girl hairstyle.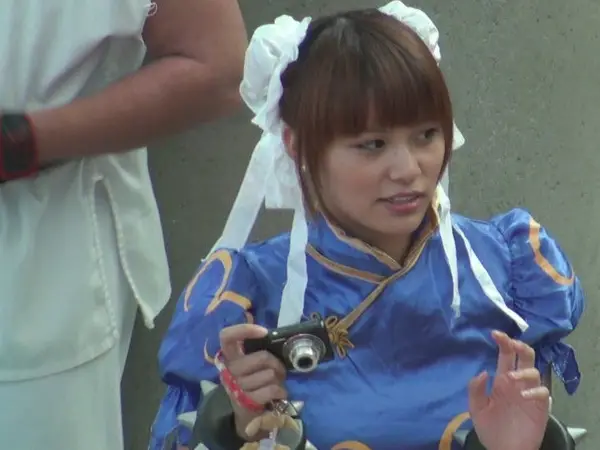 Anime Kind
This is a rich red hairstyle that looks really great styled with an anime inspired side braid and a side parting.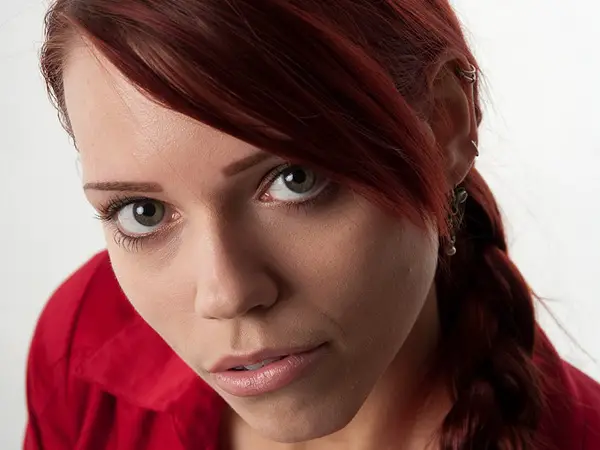 Japan Inspiration
Thick waves frame one side of the face in this natural brushed look anime hairstyle for dark brown hair.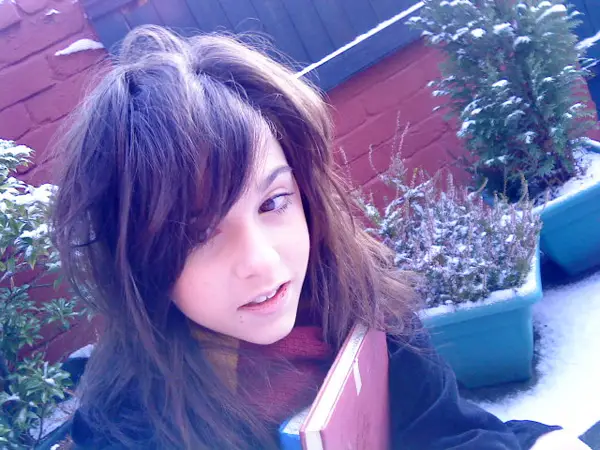 Stunning Anime Hairstyle
Styled with dancing waves reaching down to the shoulders and beyond this anime hairstyle is a sure stunner.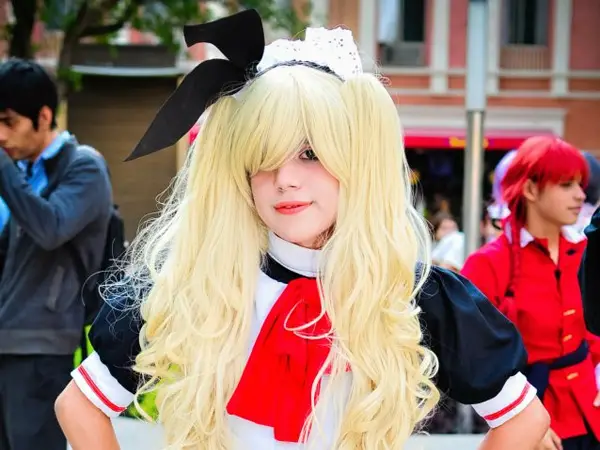 Wild Hair Girl
These girls go all out for wild anime fashion as they show off their red shaggy hairstyle and cool brown spiky hair.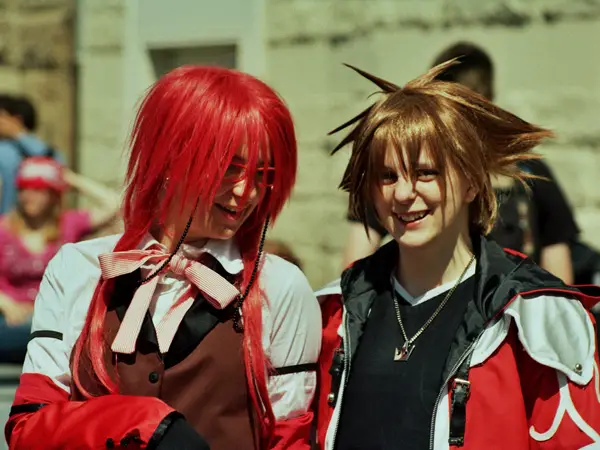 Hot Anime
The bright orange hair is framed with a center parting that shows off the pretty features of this cute girl.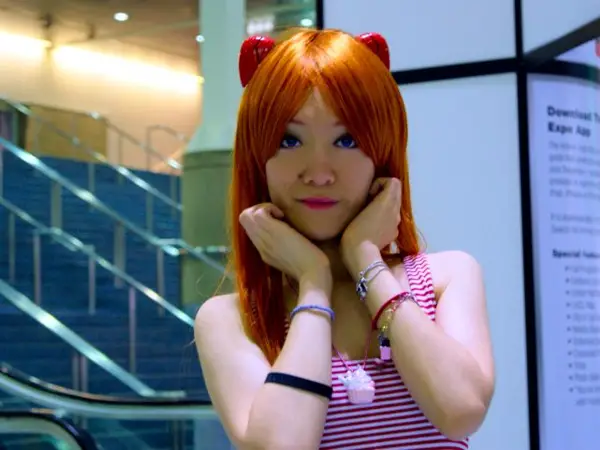 Cute Anime Girl
Take a look at the bright shiny effect of this rich brown anime look designed with a big bun twisted at the back of the head.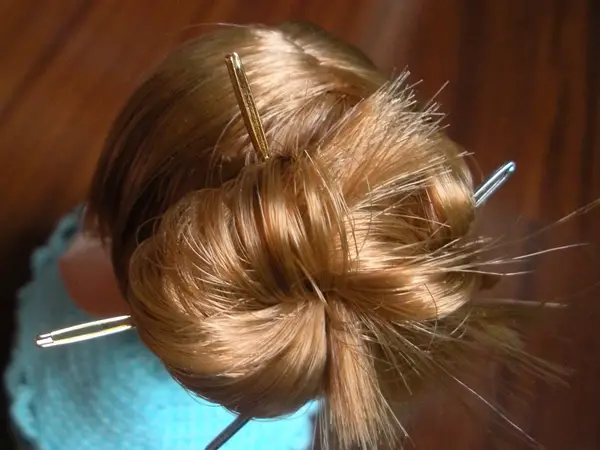 Soul Anime Hairstyle
The soft curves of this pale pink anime hairstyle give a cute girly look. The thick layers are styled to frame the chin.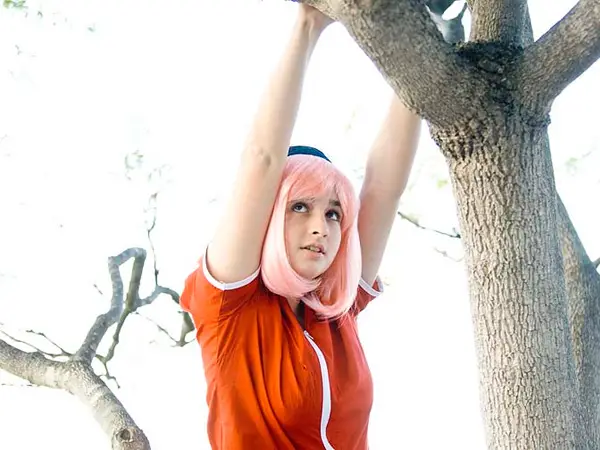 Magical Hairstyle
Styled with neon blue shades and pretty pink bows this fringed anime hairstyle is straight out of a dream.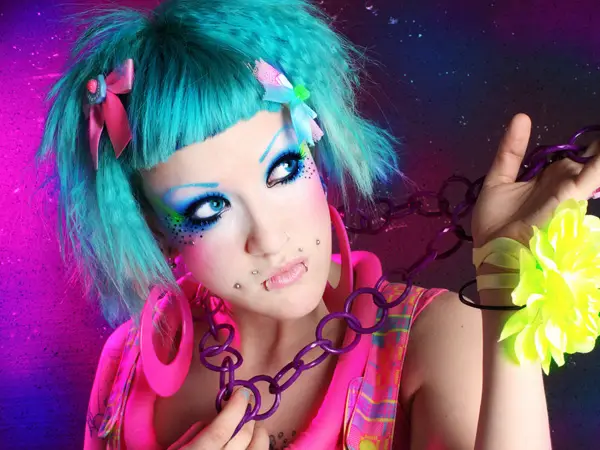 Anime Impression
The dark brown hair makes a thick fringe all across the forehead in this dense anime hairstyle.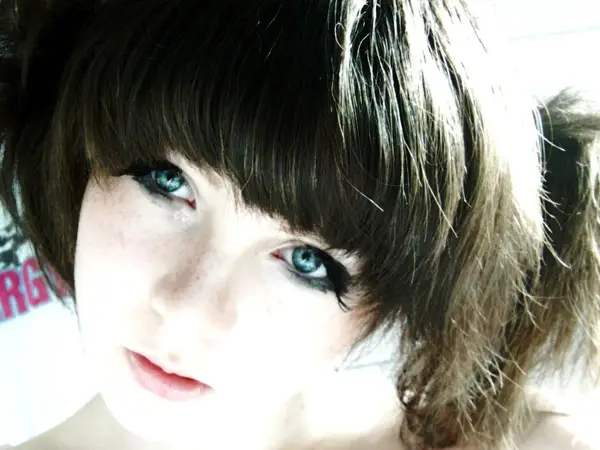 Animated Fashion
This is a wonderful anime inspired long open pink hairstyle touched up with pretty hair accessories.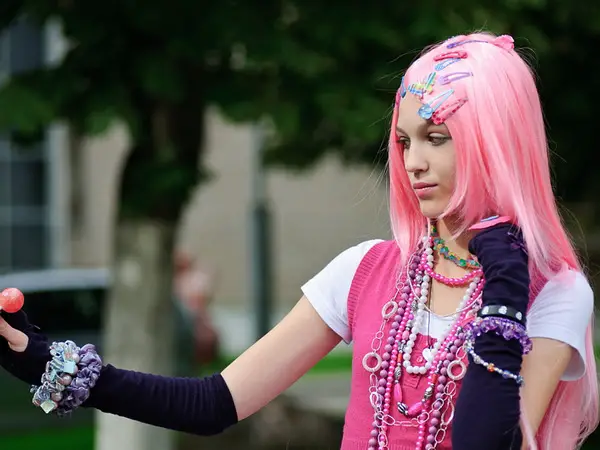 Animated Fashion