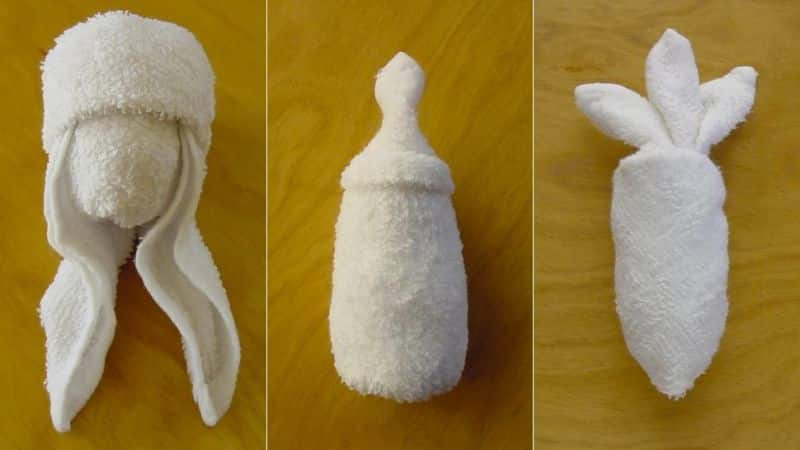 With so many new ideas being thought of all the time, and so many old ones constantly being recreated, it is no wonder as to why people have become so creative. And perhaps one of the most creative trends, new to the world of design, is towel art. Though the towels may not stay in the same position forever, they are still great for pictures, and make for a great way to pass the time. Below are 25 of the neatest, and most creative towel art designs, bound to impress anyone.
1. A Nice Red-Eyed Bird Towel Design
It may be rather intimidating to some, but this is a great replication of a pigeon.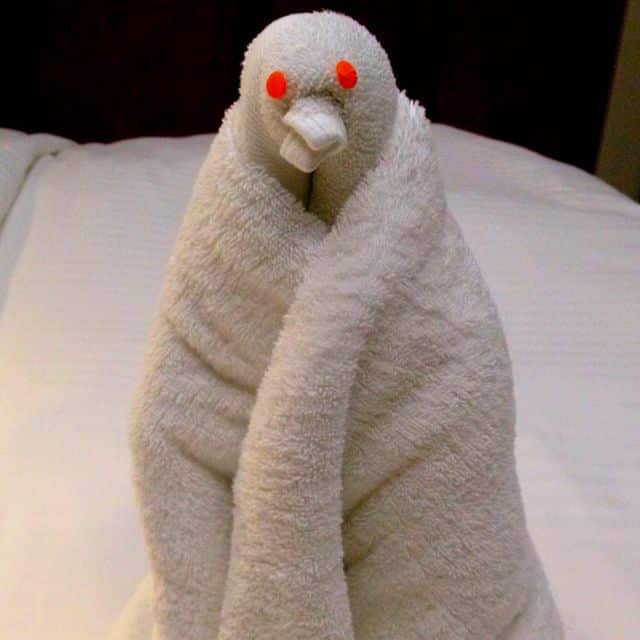 2. This Excited Little Towel
An excited little towel, ready to jump right into your arms.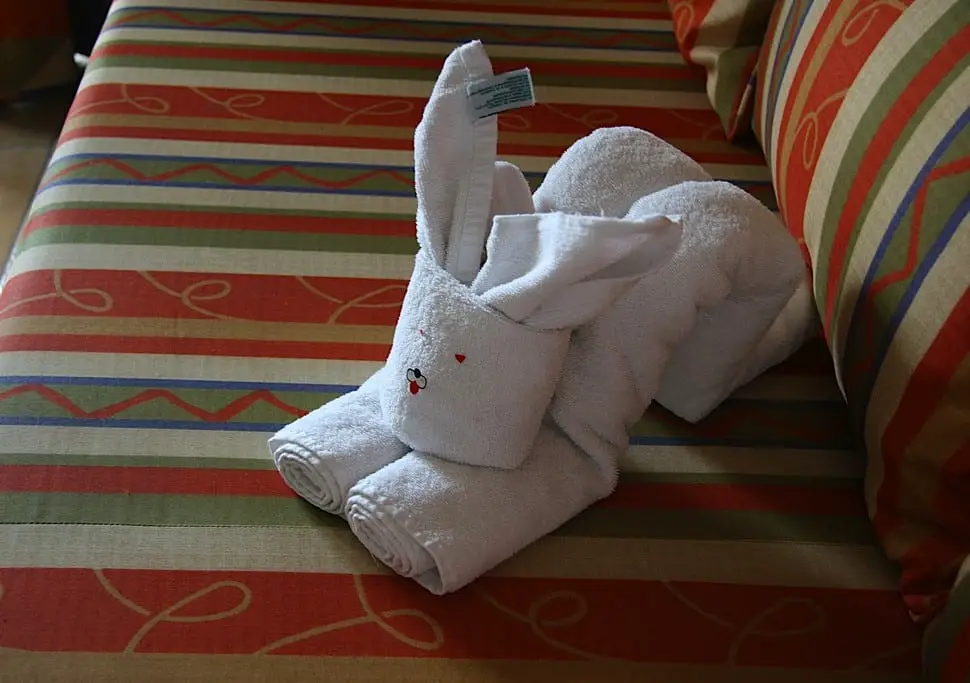 3. A Very Entertaining Human Shaped Towel
Nothing to see here, just a towel human relaxing in bed.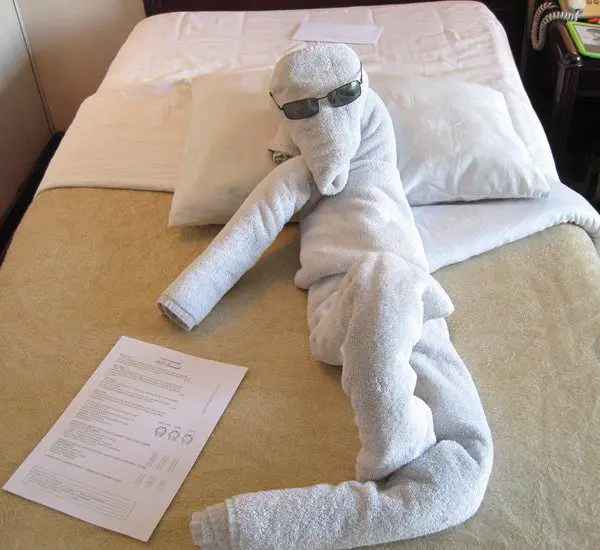 4. This Towel Animal Family
When you get really good at towel art, you can even make little towel families, with all different types of animals.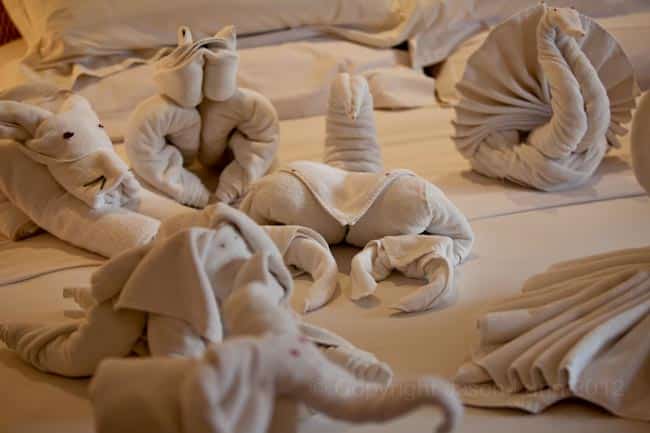 5. This Cool Towel Dog
Towel dogs can truly become a man's best friend. Just look at how adorable this one is!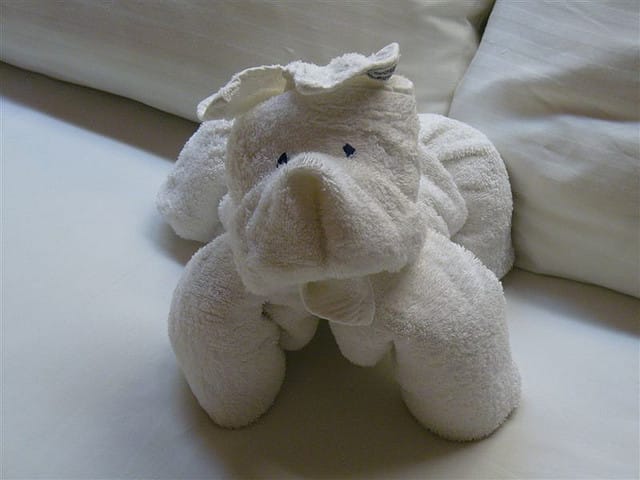 6. A Very Original Towel Lobster Design
You may scare your partner out of bed, but the design itself is great.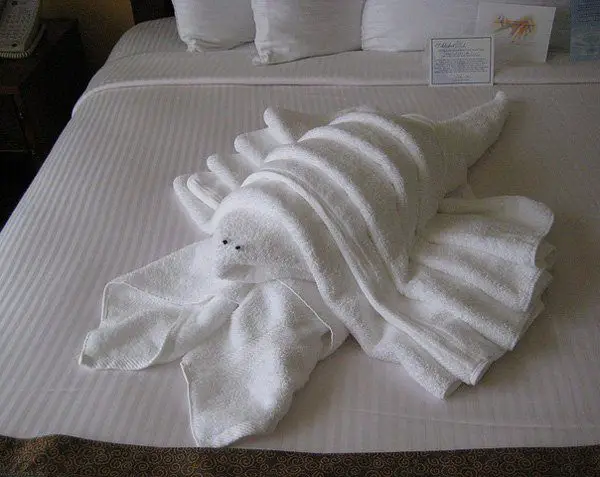 7. Two Towel Swans In Love
Clearly in love, these towel swans make a great couple.
A great project for couples looking to do something fun and artistic.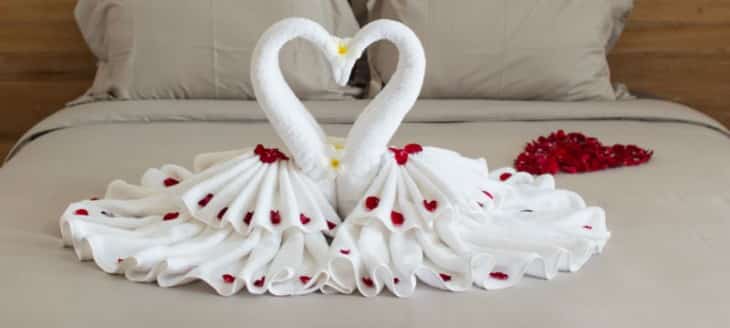 8. Some Very Realistic Dog Towels
Believe it or not, the dogs below are actually all made of towels.
You can't take them for walks, but they are still very cute.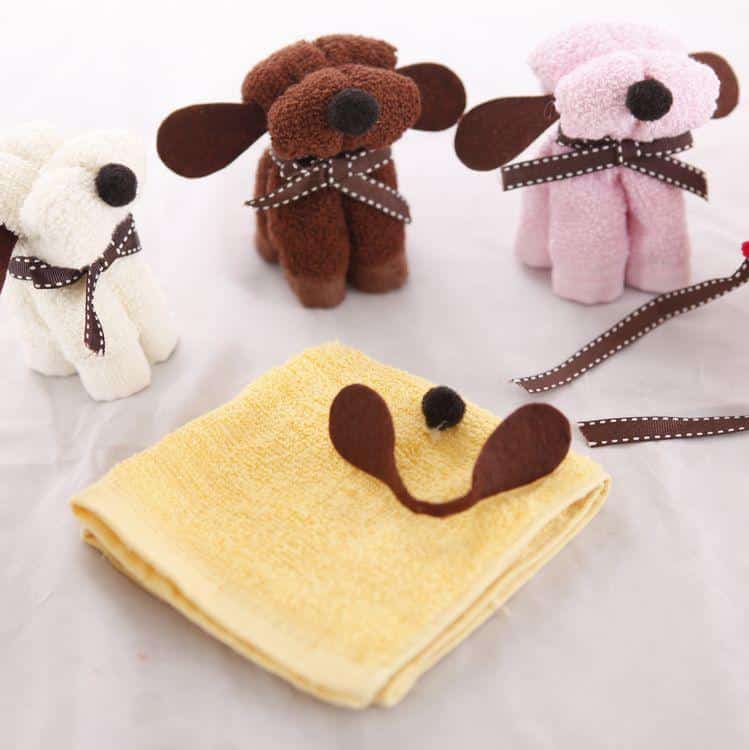 9. A Smiling Elephant Towel Holding A Flower
When checking into a hotel, there is nothing better to greet you than a smiling elephant made of towels.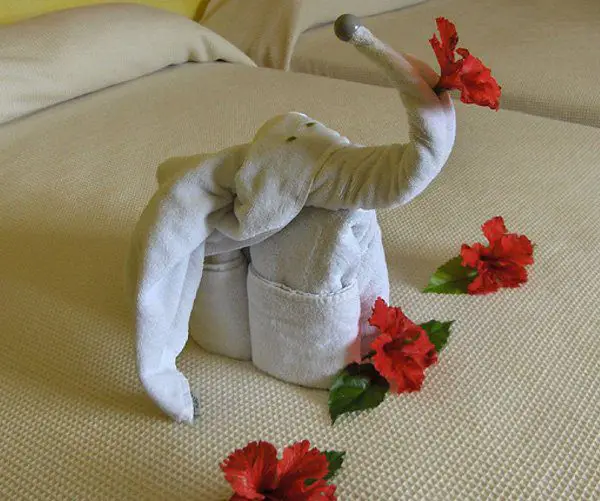 10. These Cute Bunny Towel Baskets
Great to use as small baskets, or even Christmas stockings.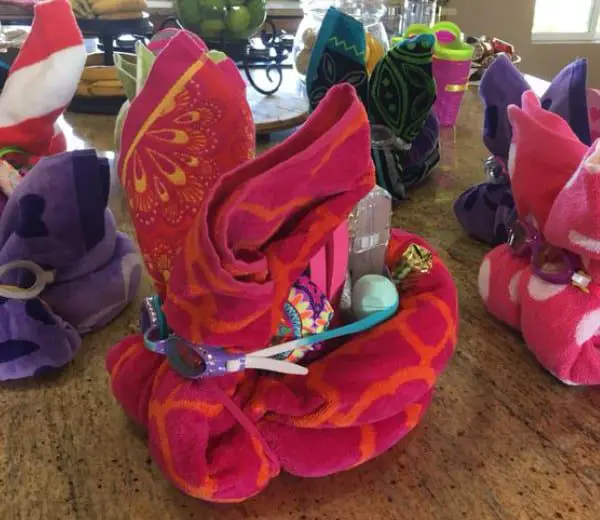 11. Incredible Hotel Towel Welcome Art
Since it has become so popular, many hotels are using towel art to welcome their guests, and below is a great example of how creative they can be.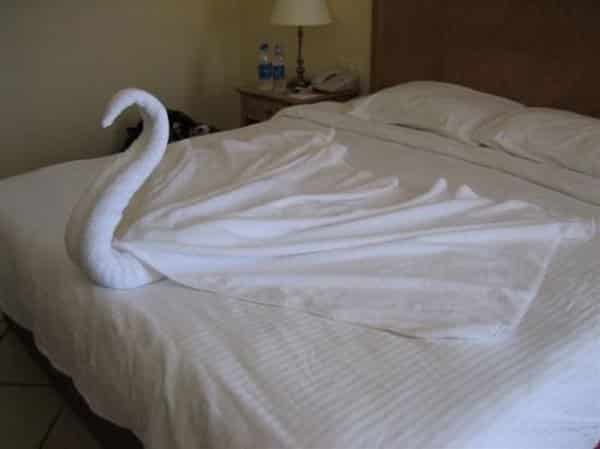 12. Palm Tree Towel Art
Great for those who live in the south, or are on vacation.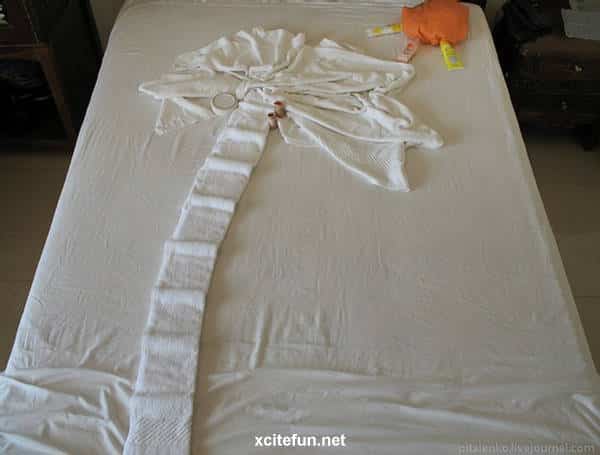 13. A Small Origami Bunny Towel
Very cute and somewhat easy to do. In fact, the towel art design below is perfect for beginners to start out with.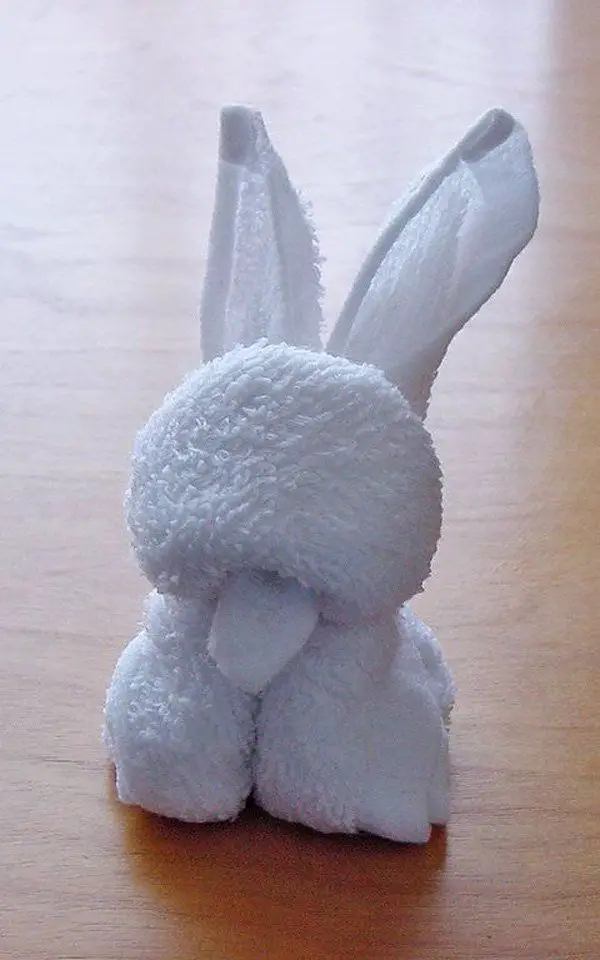 14. A Couple Of Towel Tusks
Towel tusks are very romantic!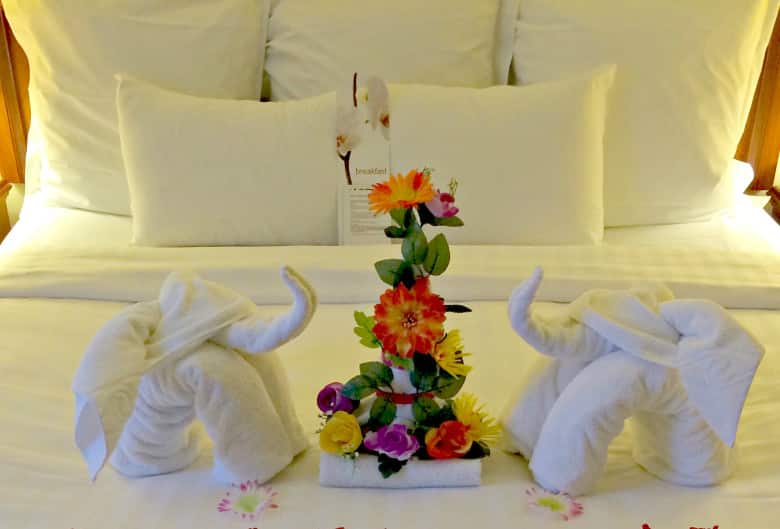 15. A Nice Pair Of Towel Slippers
Very convenient, especially when getting out of the shower!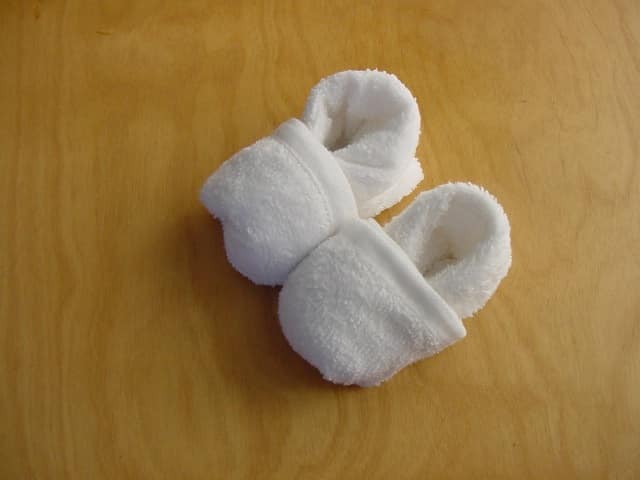 16. Towel Doves
Another great design to start out with for beginners, towel doves.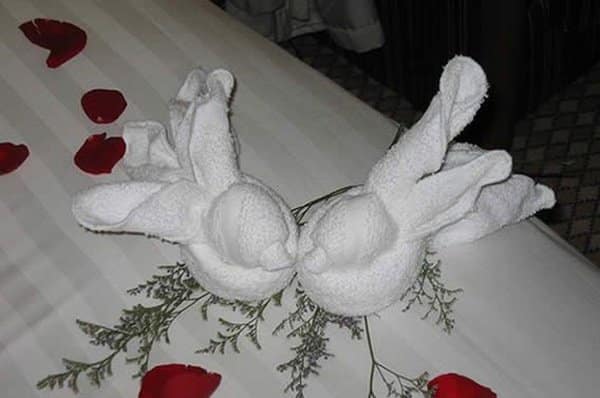 17. Some Nervous Baby Elephant Towels
It looks like they may be on a roller coaster or in a boat, nonetheless, this is a truly great design.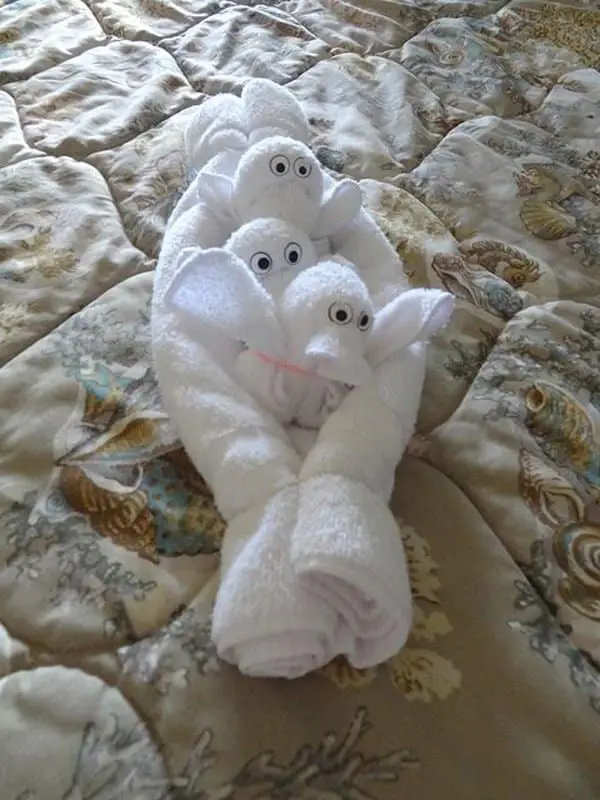 18. An Amazing Towel Cow
Cows are not too common amongst towel art makers, however, proven by the picture below, they do look great when done correctly.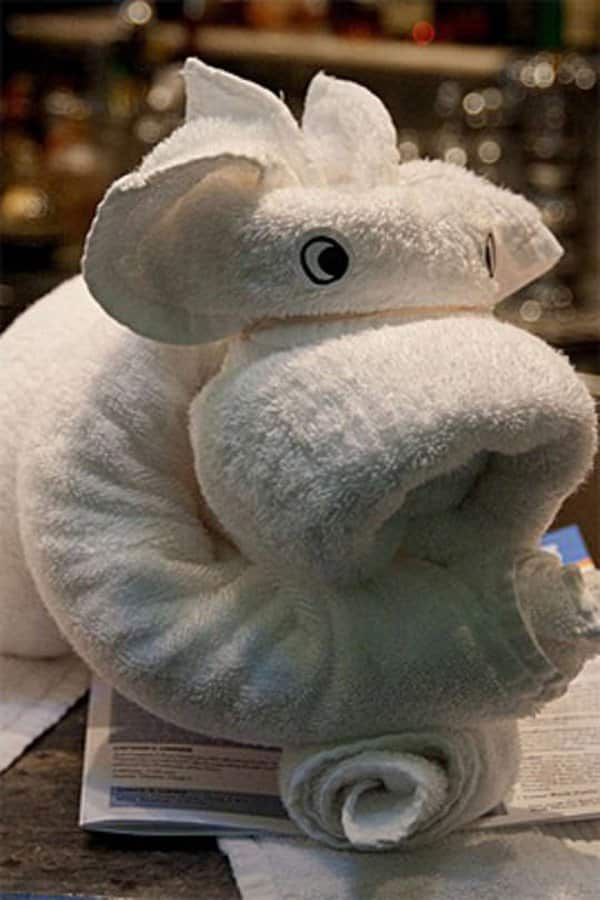 19. A Neat Baby Doll Origami Towel
Very creative, and very well done.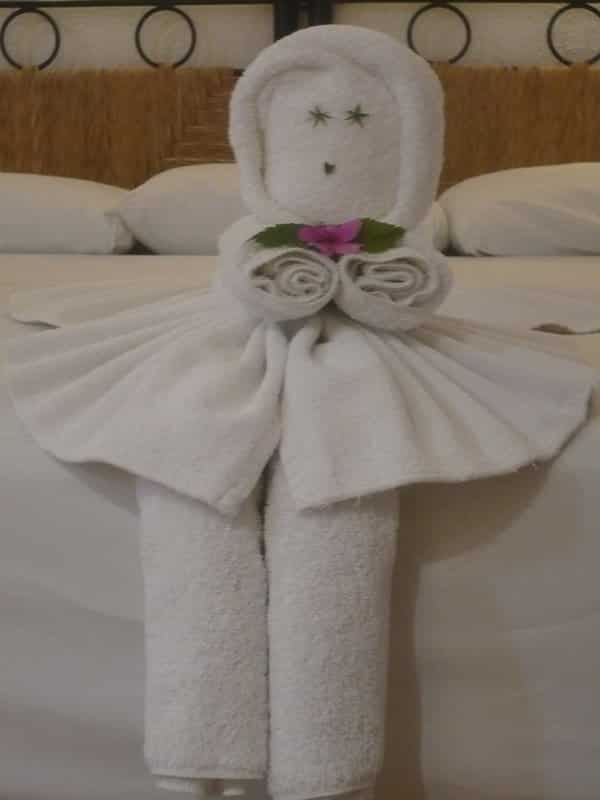 20. A Towel Art Gorilla
This one can stand up, and even hold a pen.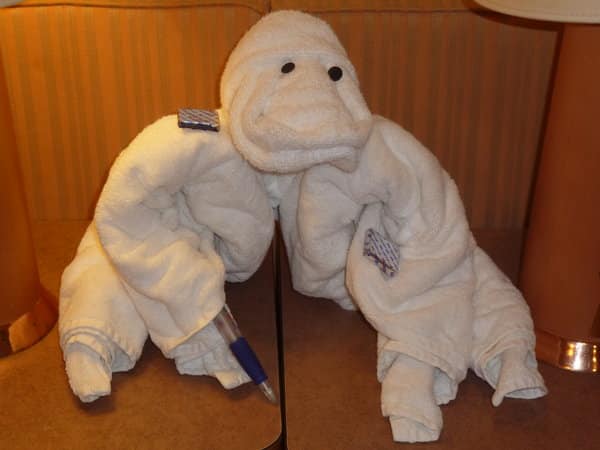 21. A Little Brown Towel Bear
Very easy to make, just make sure you have a yellow bow tie too.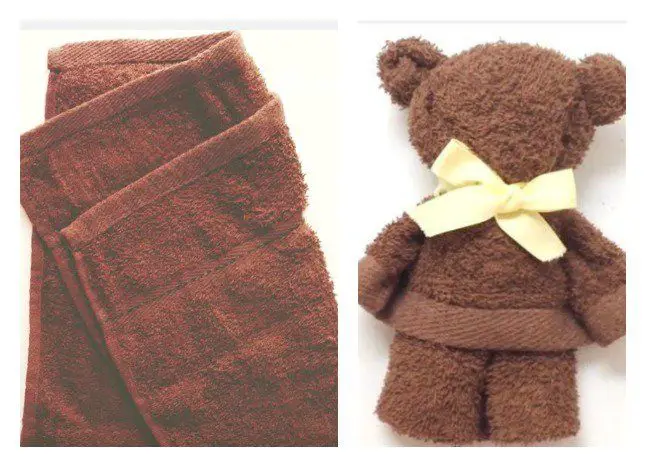 22. Towel Art Eskimo
Instead of building an igloo, this towel eskimo is checking what's on tv.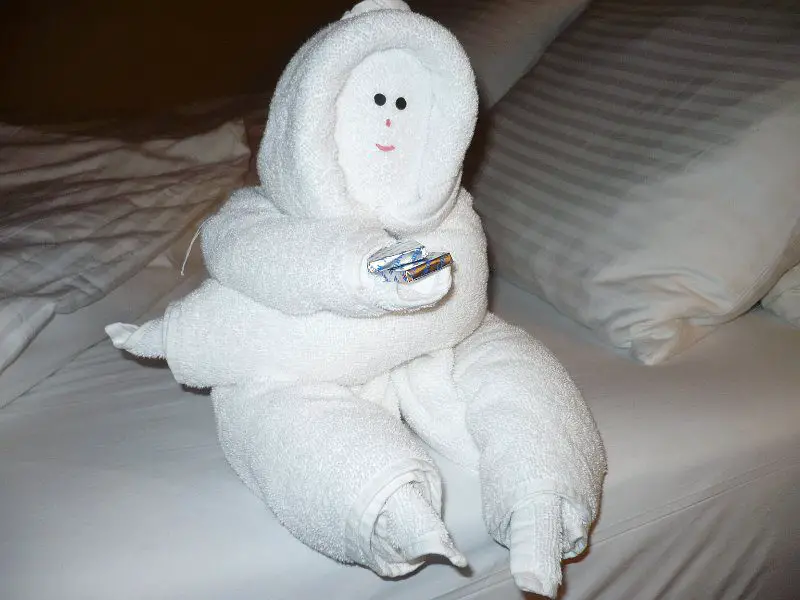 23. A Neat Towel Peacock
It specific towel design could also be a turkey.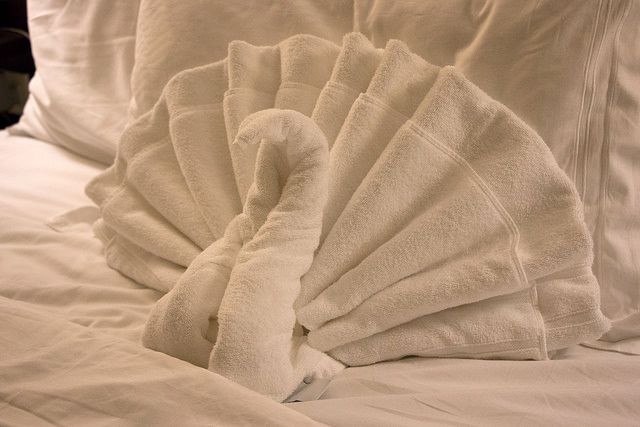 24. Some More Original Towel Designs
A long-haired person, a bottle, and a carrot.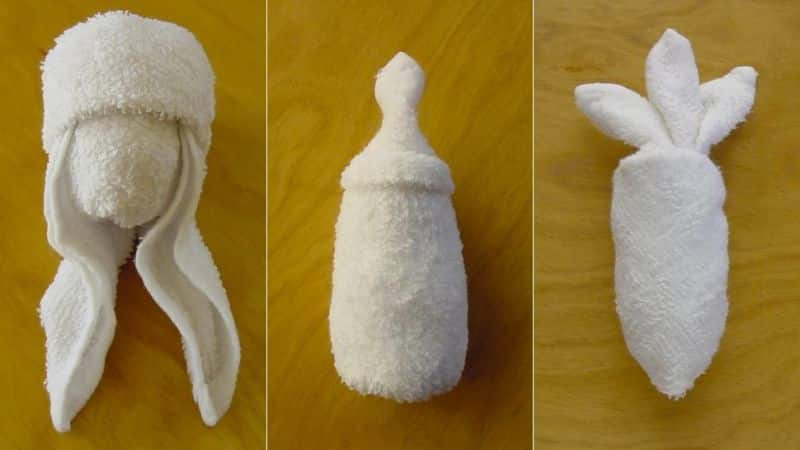 25. A Neat Towel Pinwheel Design
Perhaps the most common towel art design, the pinwheel.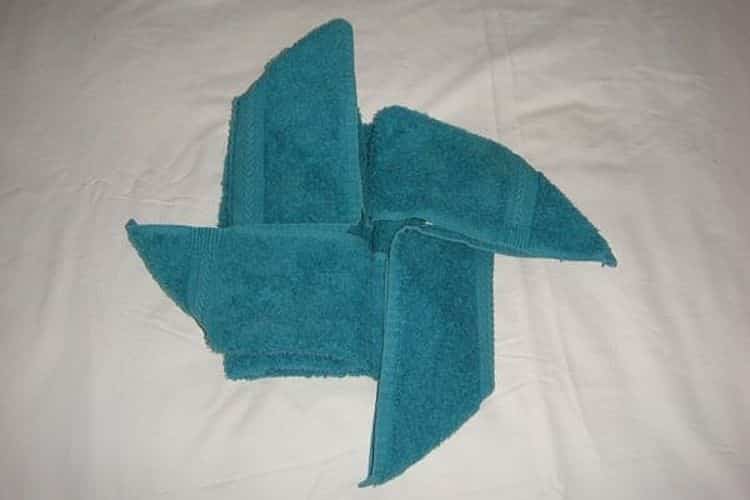 Conclusion
Proven by the list above, it is truly amazing how original and creative people can get with towels. Whether you are artistic by nature, or just have too much free time on your hands, towel art is a great hobby to get into, and something you're sure to have some fun with.