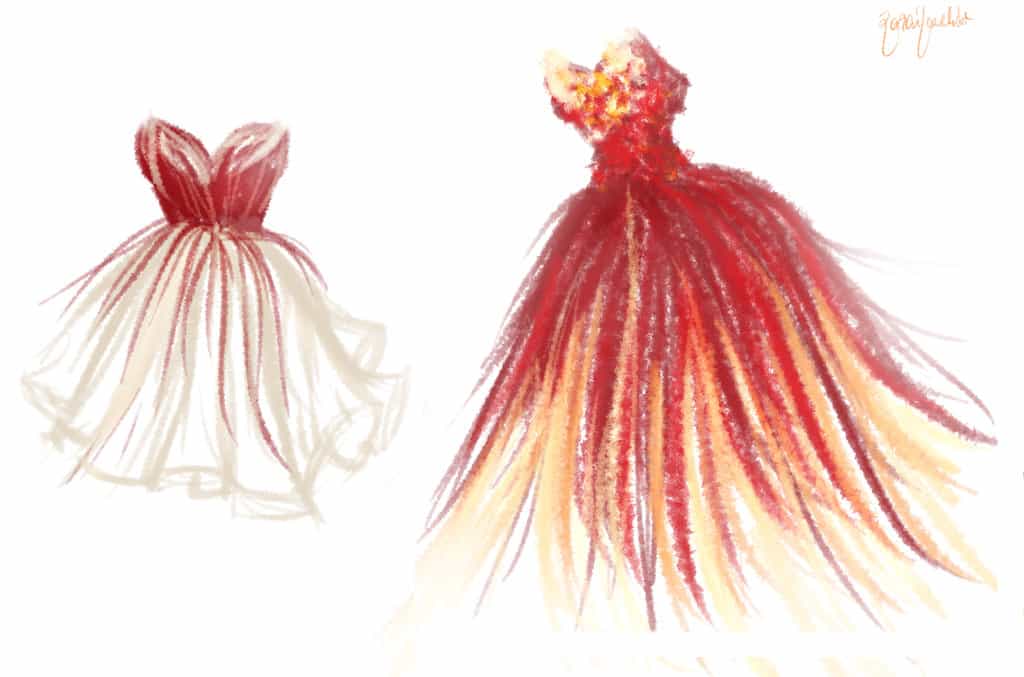 For those who like to draw and sketch, the list below should be rather enjoyable. It consists of 15 creative sketches, all of dresses, and done by many different people. Not only should the list below supply you with some neat sketching ideas of your own, but it should also show you how creative some artists can be, and how beautiful some dress can look in sketch form.
1. This Nice Dress, With A Pink Bow
A very nice white wedding dress, with a floral pattern, topped off with a beautiful pink bow.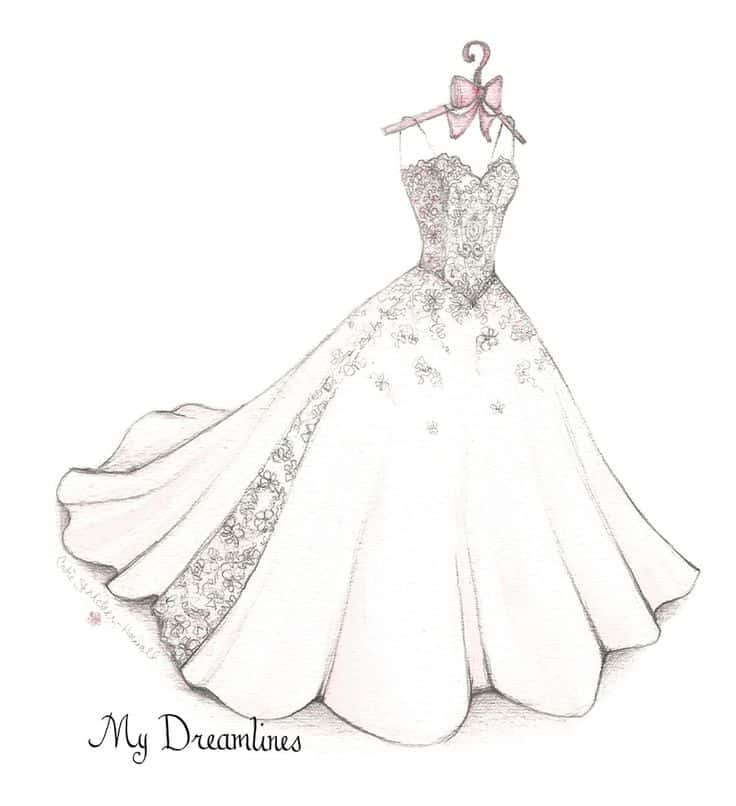 2. This Blithe Dress
A very simple, yet very nicely drawn blithe dress.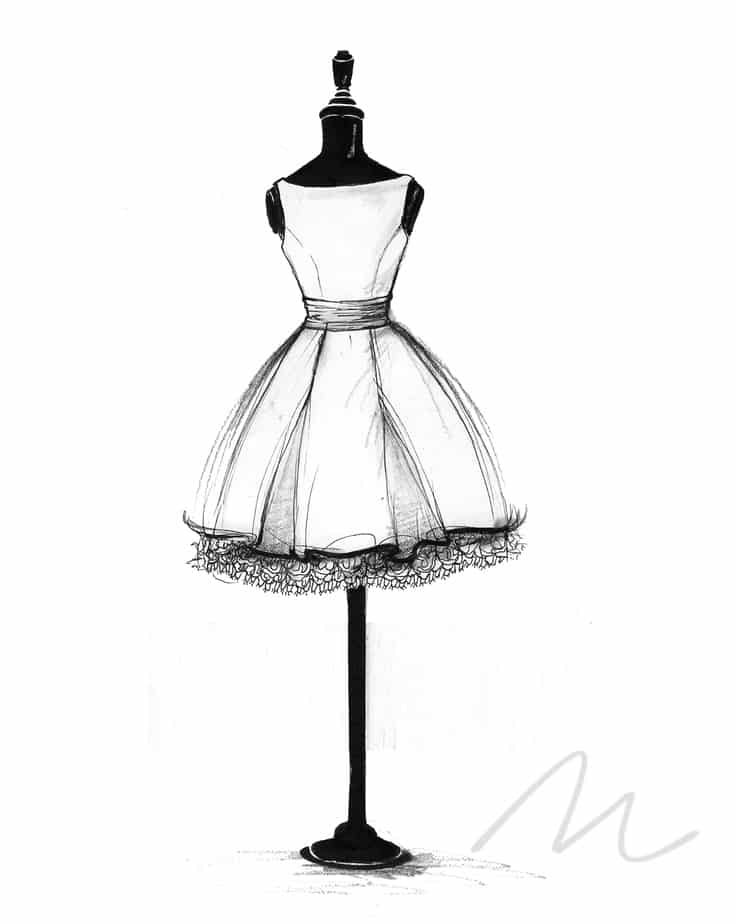 3. Two Dresses, Side By Side
With two faceless mannequins trying them on!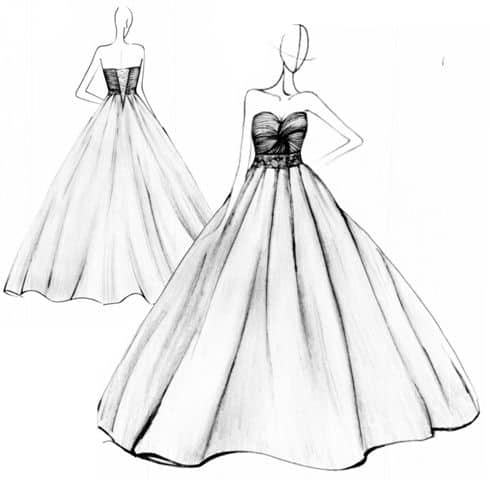 4. Wedding Dress With Red Flowers
As seen here, red flowers and floral patterns are a great way to add uniqueness to your dress.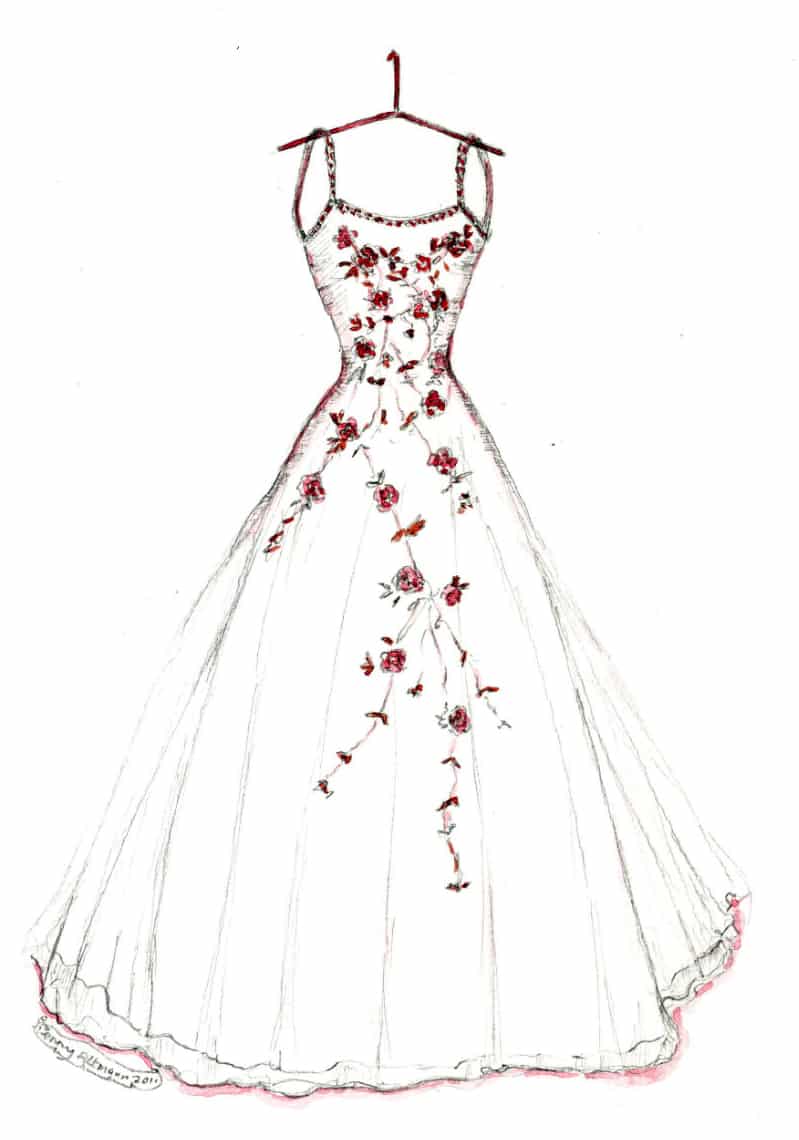 5. This Lulu Guinness Dress Sketch
A gorgeous dress sketch, equipped with a beautiful colored headdress.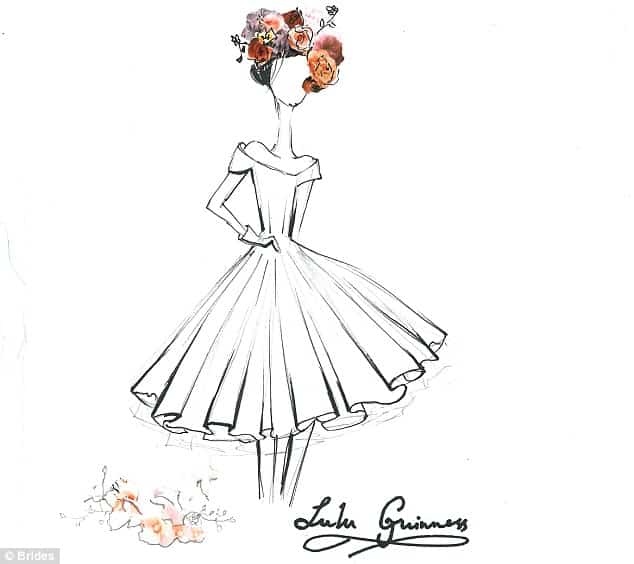 6. Wedding Dress With Person
If you get bored of drawing dresses, you can start to add in people too.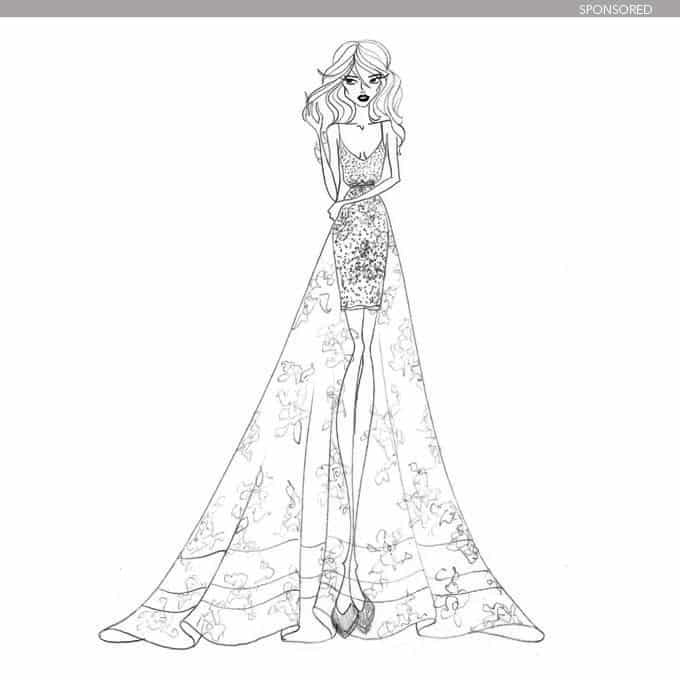 7. A Nice Green and Blue Dress Sketch
Though they do look good in grey, nice dress sketches really come alive with some beautiful colors.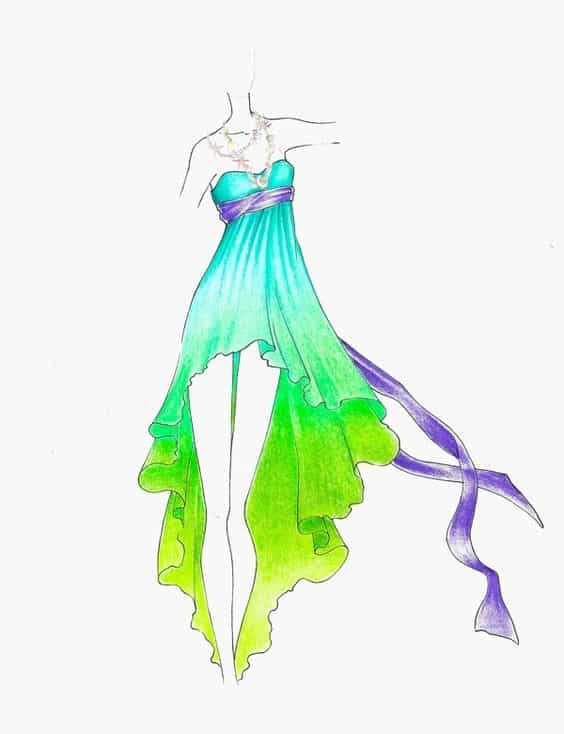 8. Black and White Feather Dress Sketch
However, if you want to avoid coloring all together, you can just add in some dark shading.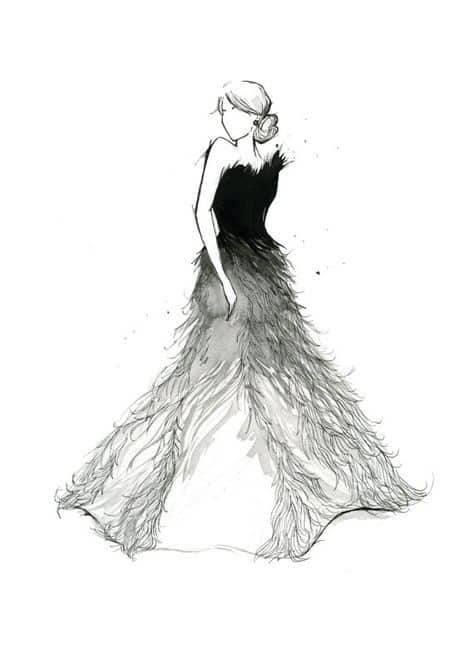 9. A Realistic Person In A Pink Dress Sketch
Another great example of how dress drawings with people look even better than just plain old dress sketches.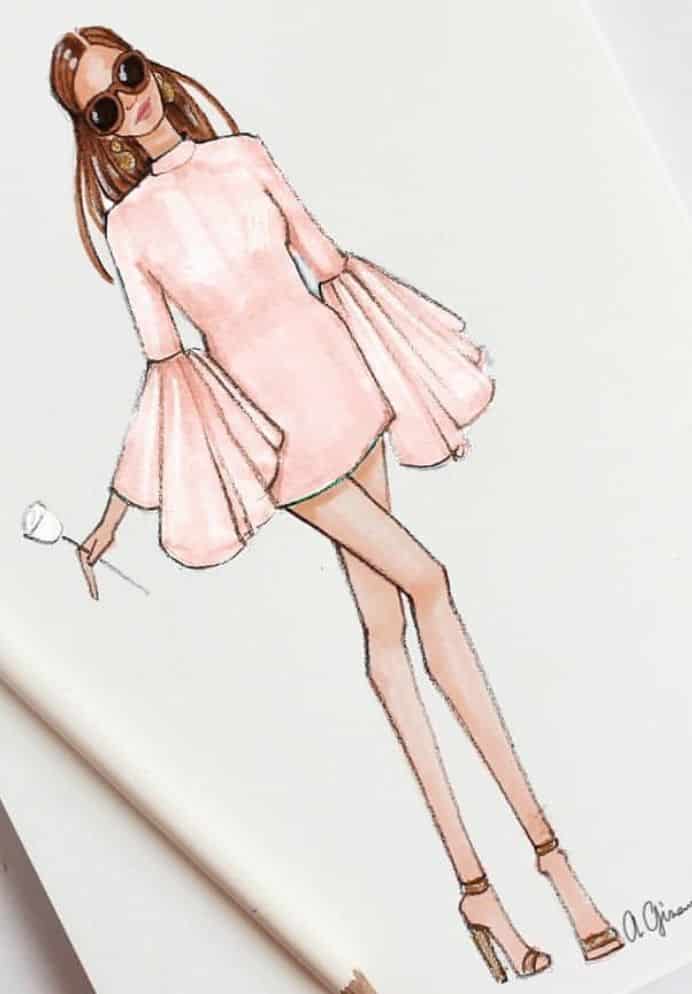 10. Three Dresses, Side By Side
All slightly different, and all very well done.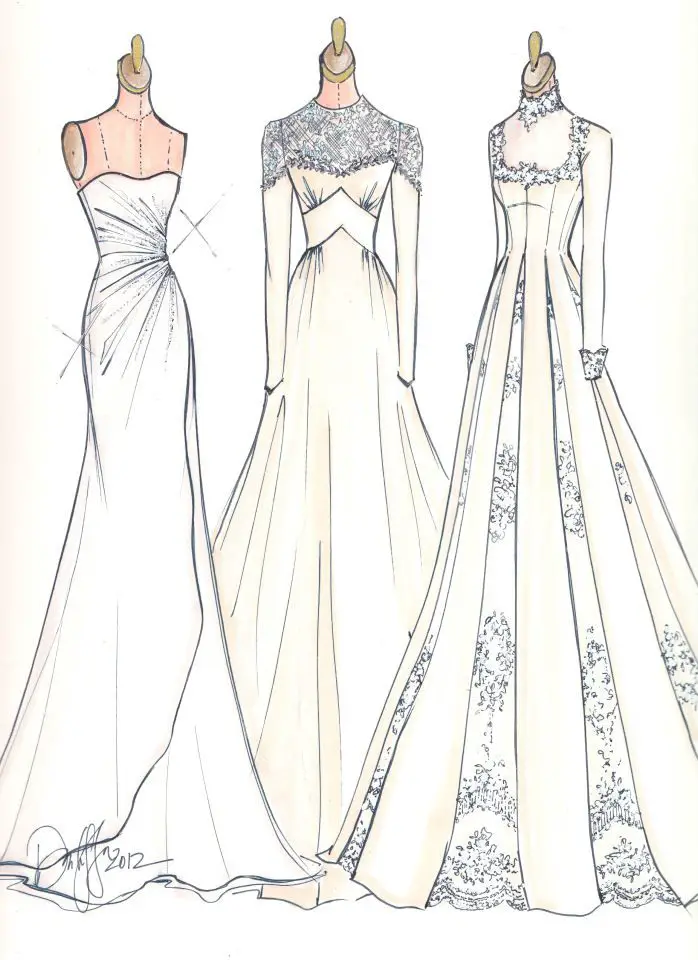 11. Two Very Simple Dress Sketches
Proven by the image below, dress sketches don't have to be complex in order to look great!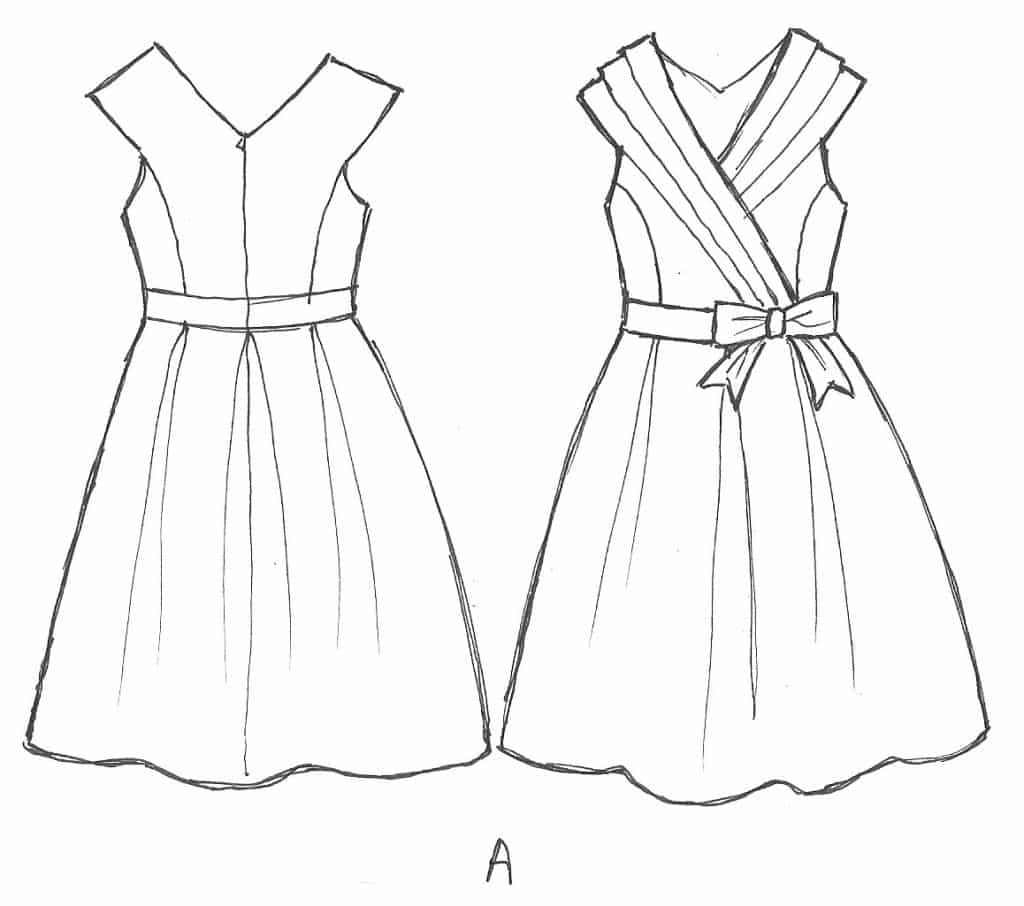 12. This All Red Dress Sketch
A very well done, very realistic looking all red dress.
This particular dress sketch is shaded so well, that it almost appears to be three dimensional at the bottom!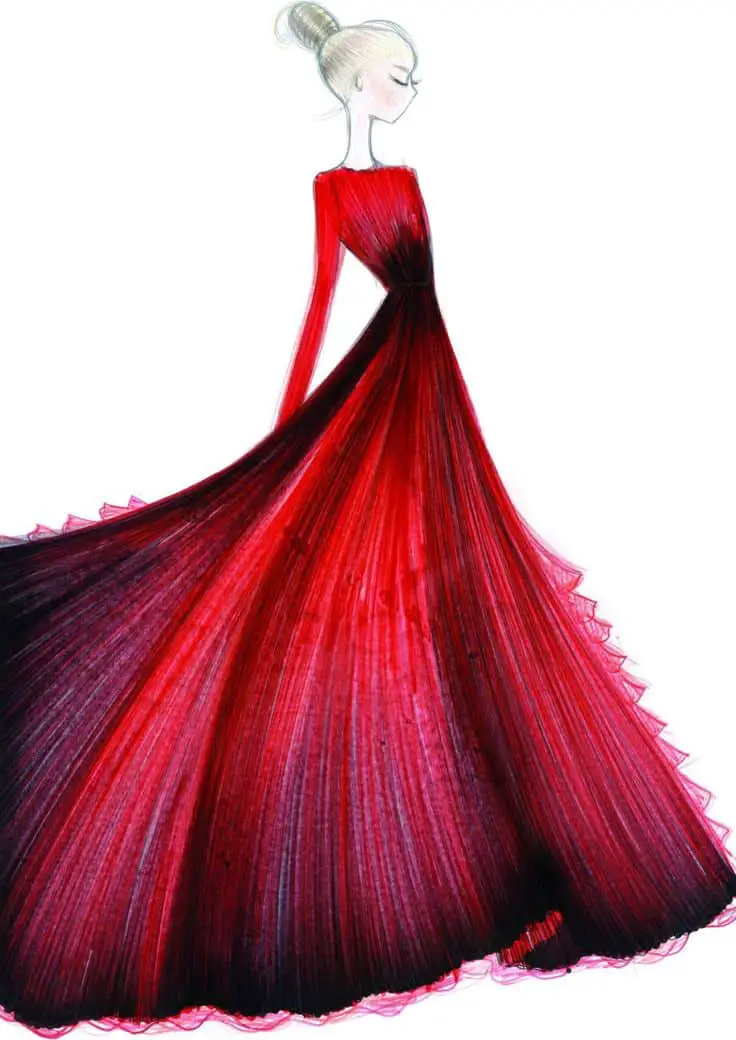 13. Two Unique Red, White, and Yellow Dress Sketches
Though these may appear to have been done with some sort of paint, they are in fact sketches, done with colored pencils.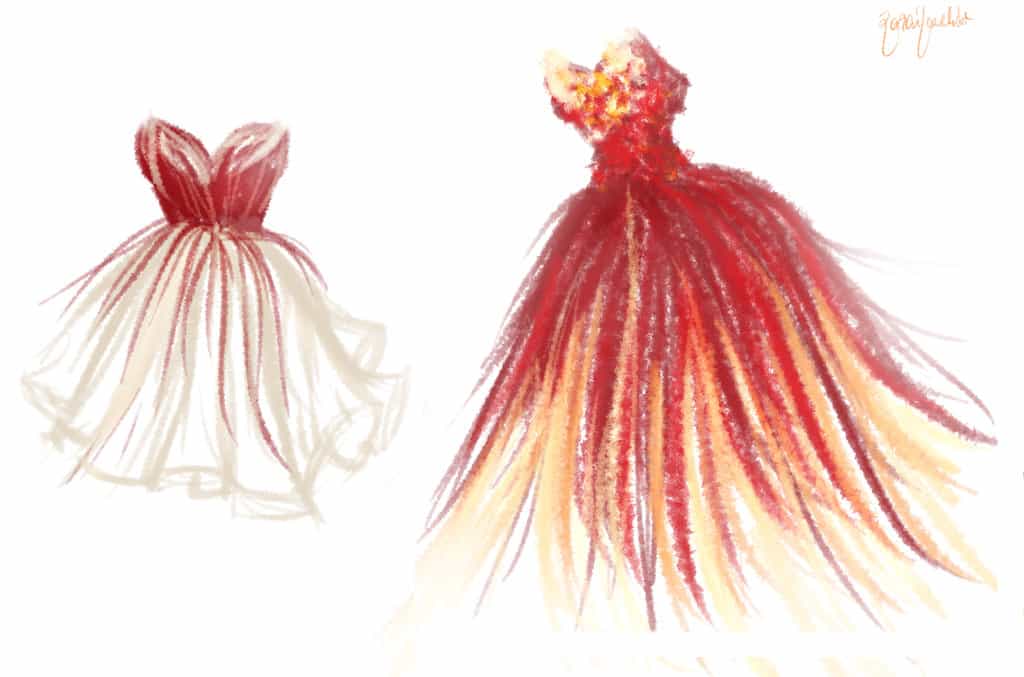 14. This Very Well Done Runway Dress Sketch
Not all dress sketches have to be of wedding dresses. In fact, many are of runway models, in runway dresses.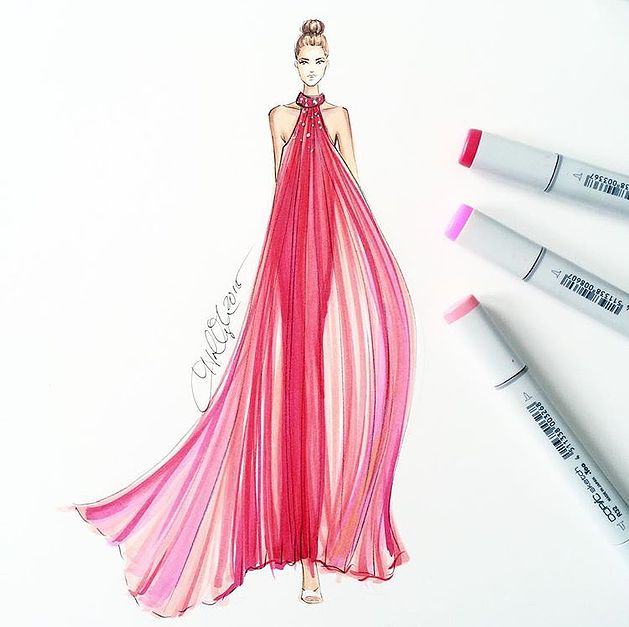 15. Bride's Dress, With The Groom's Suit Right Next To It
As seen here, another great way of differentiating your dress sketch from the others is by adding some additional clothing (such as a groom's suit) next to it!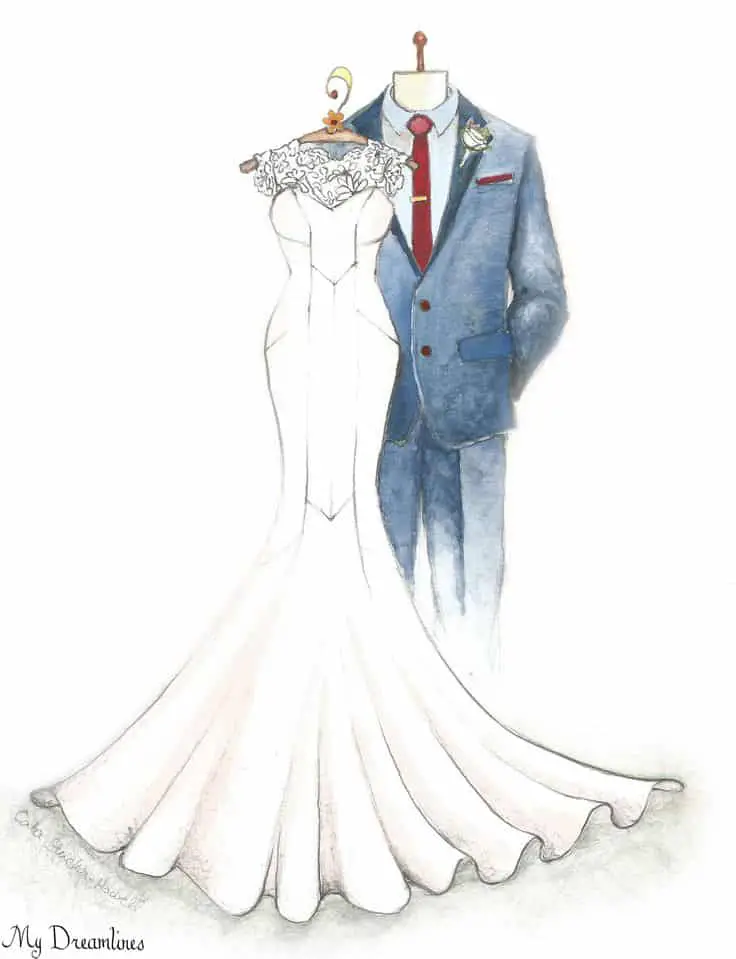 Conclusion
Though, for obvious reasons, dresses are often drawn by females, they are great for males to draw as well. This is because it is good for every artist to have a wide variety of things to sketch, and dresses make for great drawing practice. Therefore, whether you are female or male, the sketches above should give you some great ideas to practice with.